Museums are closed. Restaurants are take-out only. Tours are canceled. You find yourself with one day in San Francisco amidst the COVID-19 Pandemic. Or perhaps you live here and are looking for ways to pass what seems like the 100th shelter in place order. What are you supposed to do? You may think that your options are limited, but actually, there are still plenty of things to do with 1 day in San Francisco while safely maintaining your distance and adhering to CDC guidelines. So grab your mask and your hand sanitizer, here is your one-day itinerary for San Francisco – quarantine edition.
In regular times, I wouldn't recommend renting a car to visit San Francisco. However, traffic and parking right now are manageable, and renting a car will limit your exposure from public transit or ride-sharing. Plus, this one-day San Francisco itinerary shows you hidden gems all over the city so you'll also maximize your day with a car. 
This post contains affiliate links, which means that, at no additional cost to you, I will earn a tiny bit of income if you decide to make a purchase or booking. For more, check out my disclosure. 
San Francisco Travel Resources
Sunrise at the Golden Gate Bridge
Start your day in San Francisco with sunrise at the Golden Gate Bridge. Specifically at Battery Spencer which is located in the Marin Headlands. This means you'll have the thrill of driving across the Golden Gate Bridge and experiencing the sunrise. Checking two items off of your San Francisco bucket list by 8:00 am!
The view of the sun rising over the city and the bridge is truly breathtaking. Trust me, I wouldn't send you across the bridge at such an early hour if it wasn't worth it. The only caveat to this is if it's foggy. If it's completely fogged in, this may not be the best use of your time. Just get some extra zzz's. 
But, if the fog is low, it could create that mysterious effect with the top of the Golden Gate's towers standing above the fog layer. This is also incredibly beautiful and worth the early alarm.
Once the sun is up, you could spend an hour or so exploring the Marin Headlands area. Just north of Battery Spencer is a black sand beach and the Point Bonita Lighthouse. Both unique features of the Bay Area Landscape.
To Go Pancakes & China Beach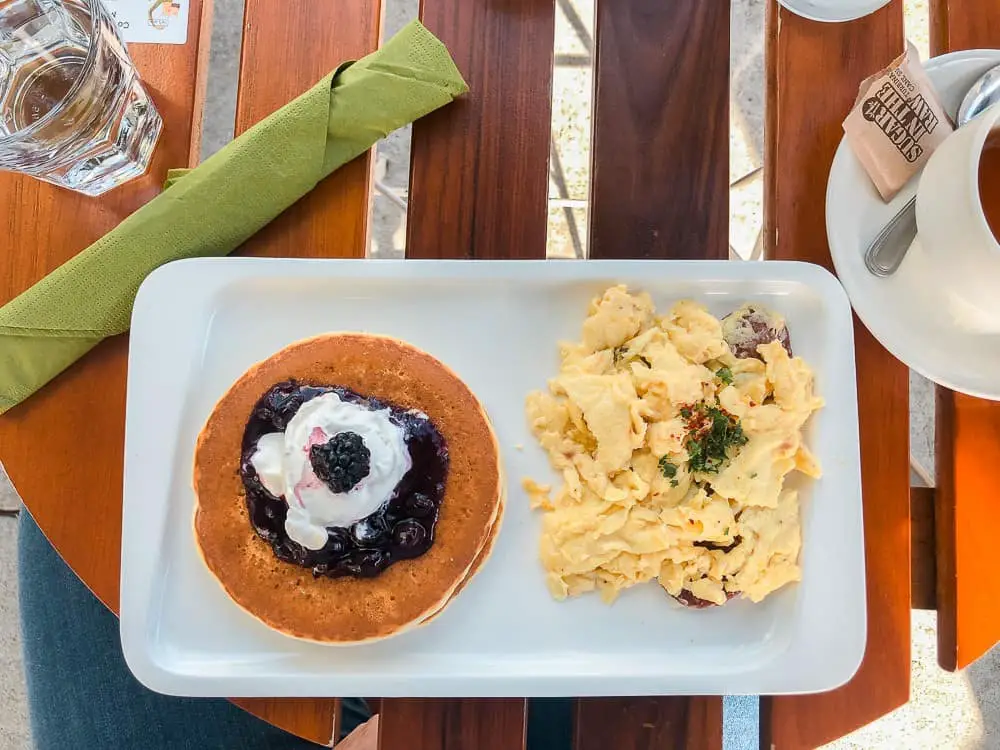 Hungry yet? 
I'm going to give you two options for your breakfast.
My first and preferred suggestion is to head to Lokma in the Richmond neighborhood and order their Greek yogurt pancakes. They are the best pancakes I've ever had, hands down. Plus the Turkish sausage. Man, my mouth is watering.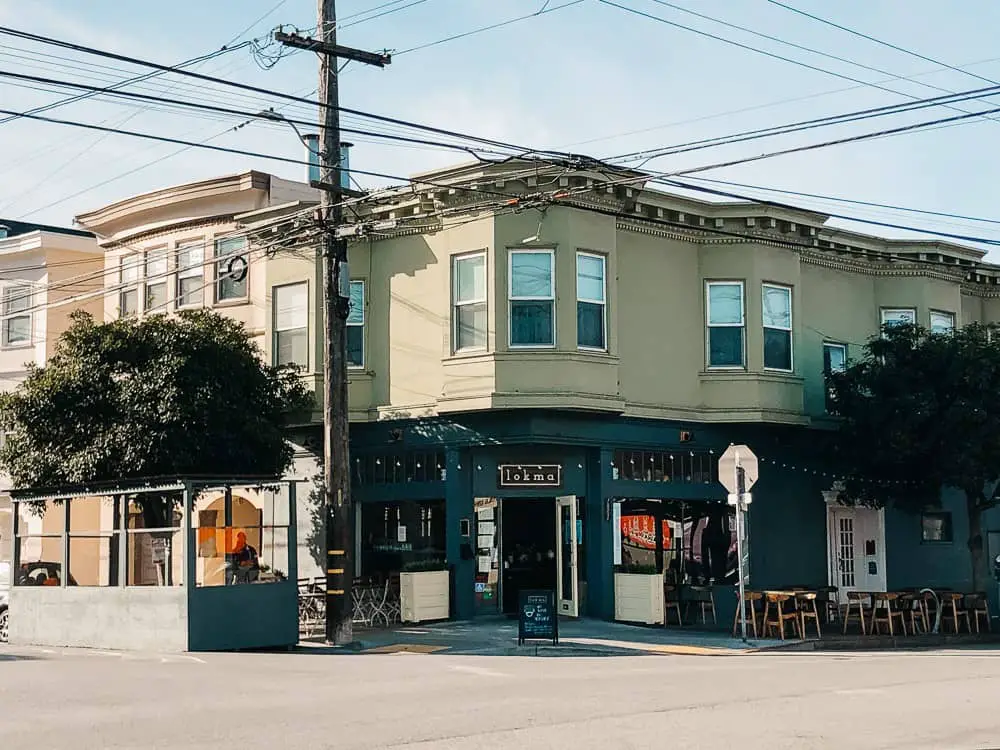 However, during the week Lokma doesn't open until 4:00 pm, but on Saturdays and Sundays, it opens at 10:00 am.
If you're visiting on the weekend take your pancakes to China Beach and enjoy them on this hidden gem of a beach in San Francisco!
If you are visiting during the week, then head to Sweet Maple and order…anything! Literally. This place is so good. But to help you narrow it down order any of the Eggs Benedicts or French Toast. Mmmm.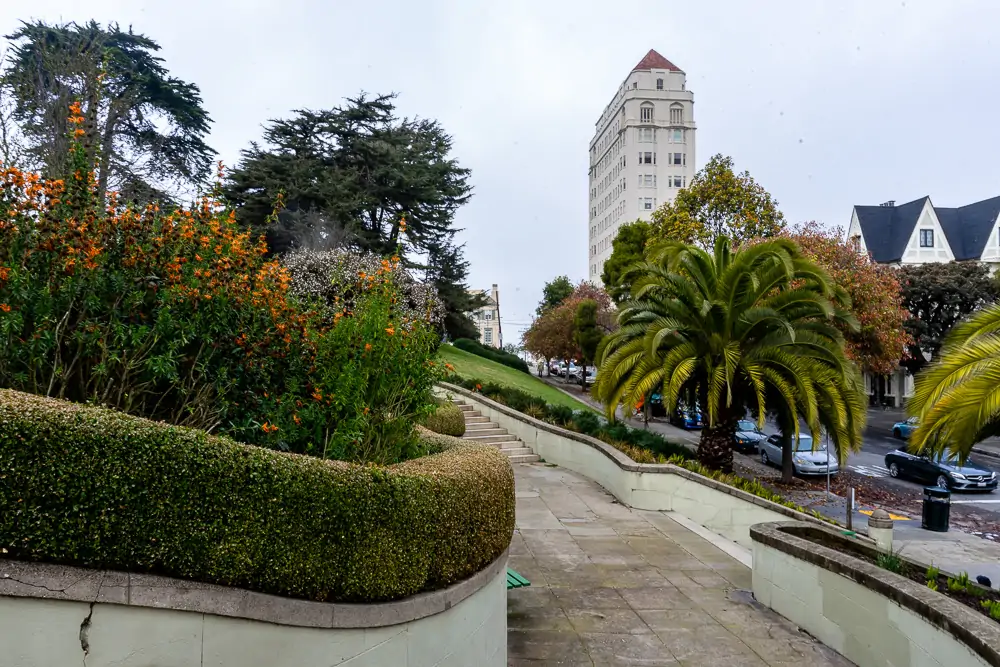 Once you've got your order, take it to Alta Plaza Park and enjoy your breakfast with a view of the city, and locals getting their morning workout in on the staircase leading to the top of the park. 
Stroll through the Botanical Gardens in Golden Gate Park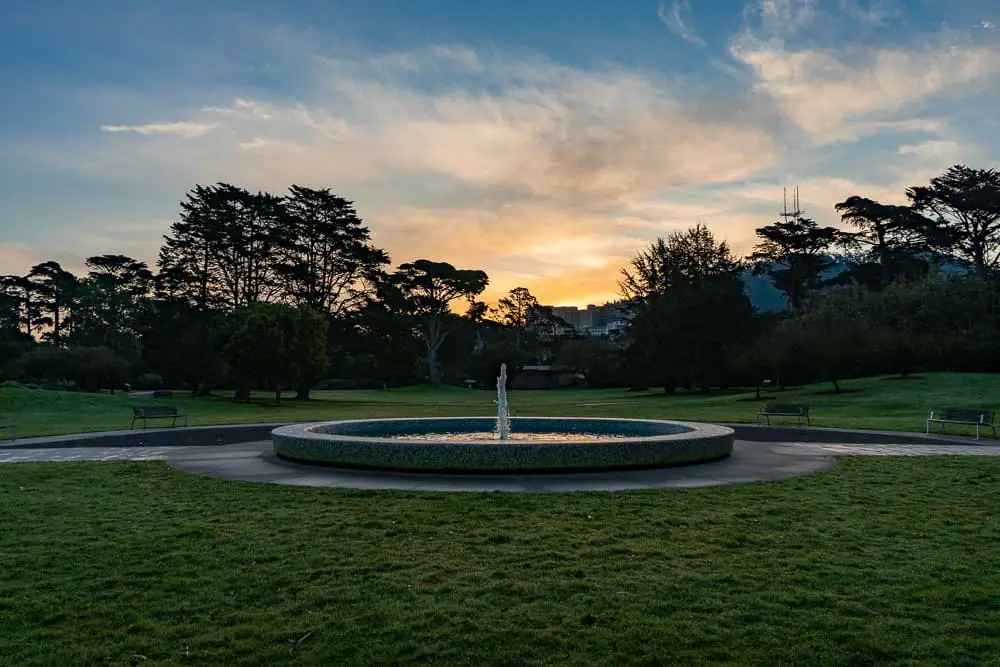 After breakfast, it's time to head over to Golden Gate Park for a walk. There are multiple options for a nice walk through the park. You could hike up Strawberry Hill in the middle of Stow Lake, or go see the Bison and the Dutch Windmills.
However, I suggest checking out the Botanical Gardens. They are currently open during the pandemic and they're a peaceful, beautiful place to walk around. The gardens are of course filled with the typical plants you'd find in any Botanical Garden, however, San Francisco's is special for many reasons.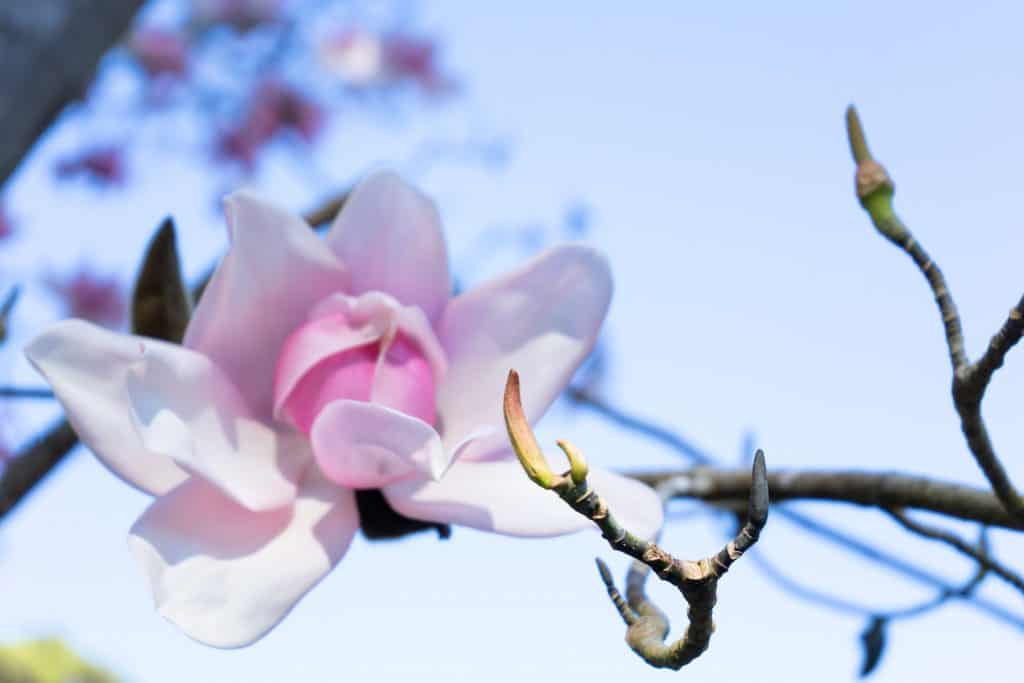 San Francisco's Botanical Gardens have the largest collection of Magnolias in the United States. They bloom between mid-January and March. Also, and this was a shock to me on my first visit, there is a Redwood Tree grove. Complete with a little campfire center. You truly feel as if you've stepped from the city into the Redwood forest. It's amazing.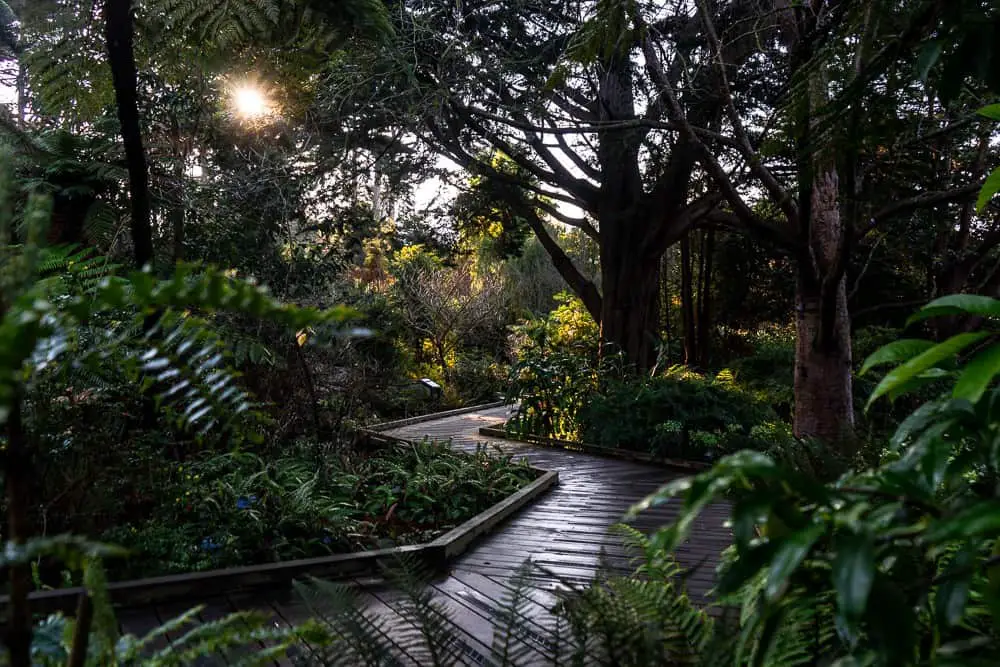 The Gardens open at 7:30 am daily and are free until 9:00 am if you happen to skip sunrise. Depending on the day you visit, the fee to enter is between $9-$12 after 9:00 am.
To Go Dim Sum Lunch
Now that you've worked off breakfast in Golden Gate park it's time to refuel. You're in the perfect location to get Dim Sum! The Sunset neighborhood offers multiple Dim Sum restaurants to choose from, but I suggest Dumpling Park. Another solid lunch option is chicken wings from Sang Tung.
Enjoy the views from Mosaic Staircases & Grandview Park
Take your lunch with you to the Hidden Garden Steps located at Kirkham and 16th Avenue. This staircase is one of the many mosaic tile staircases found in San Francisco. 
Climb up this staircase and into Grandview Park. Here you'll find a hidden gem of a park that offers excellent views of the city from the Pacific Ocean to the high rises of downtown. This is the perfect place to enjoy your lunch!
Once you've soaked in the view, head down to the 16th Avenue Tiled Steps. This is the most well known tiled staircase in the city. Its theme is "sea to stars", the bottom showcases the sea moving to the stars at the very top. Since you'll be walking down, make sure you turn around at each landing so you don't miss it! Then once you get to the bottom you'll be able to see how it flows from the sea to the stars!
Mural Walk at Balmy Alley
It's time to change gears for the afternoon. So hop in the car and head to the Mission District! This neighborhood has a completely different energy than what you experienced this morning. It's filled with colorful street art, delicious food, and cultural diversity that creates a vibrancy that you can only understand by experiencing.
Start at Balmy Alley. Throughout this alleyway, you'll see murals depicting human rights issues, political issues plaguing the country, and San Francisco. However, since its inception in the 1980s, the murals have changed. So the murals I saw may be different than the ones you see.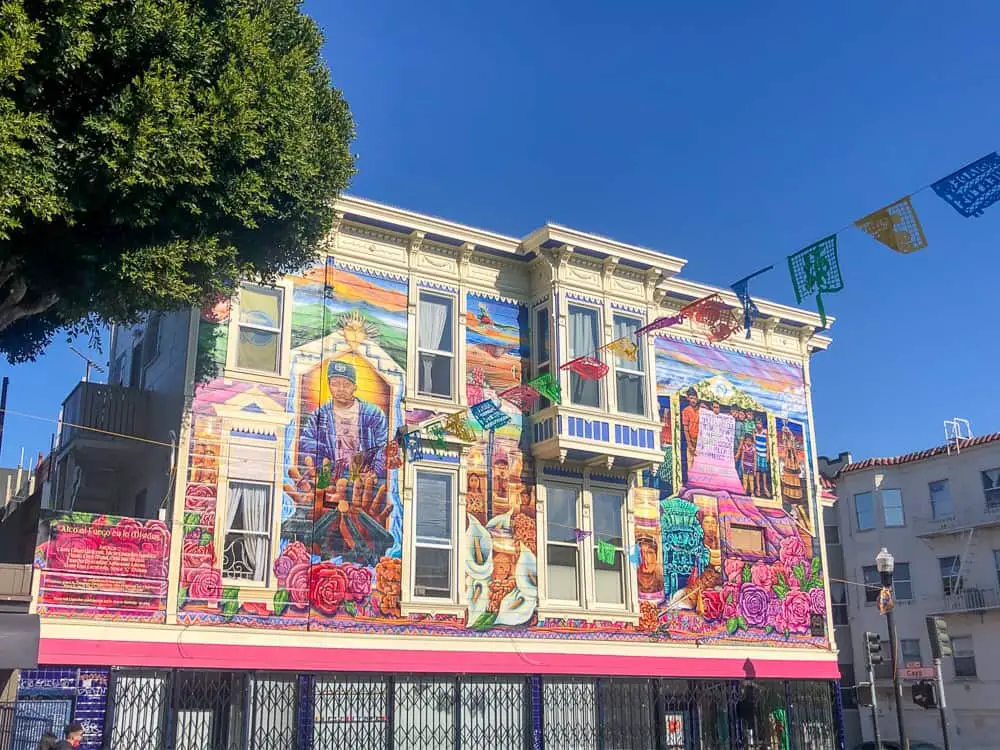 When you're done walk down 24th to soak in the ambiance of this neighborhood. You'll pass taquerias, panaderias, the original Philz Coffee, and more murals. 
When you reach Mission St, head to La Taqueria for arguably the best burrito in San Francisco.
To Go Burrito & Dolores Park
Get your burrito from La Taqueria. Remember to order it El Dorado style. This means they will grill the tortilla once it's filled. Delicious! There will likely be a line, I promise it's worth the wait.
Now that you've got your dinner, take it to Dolores Park. I recommend driving and trying to find parking near the park. Dolores Park is a hugely popular park in San Francisco. Locals flock here on a sunny day. The views from the top of the park are spectacular with the unique roof of Mission Dolores and the entire skyline spreading out in the distance.
Hang out here for sunset if it's a clear evening!
Evening Stroll on the Embarcadero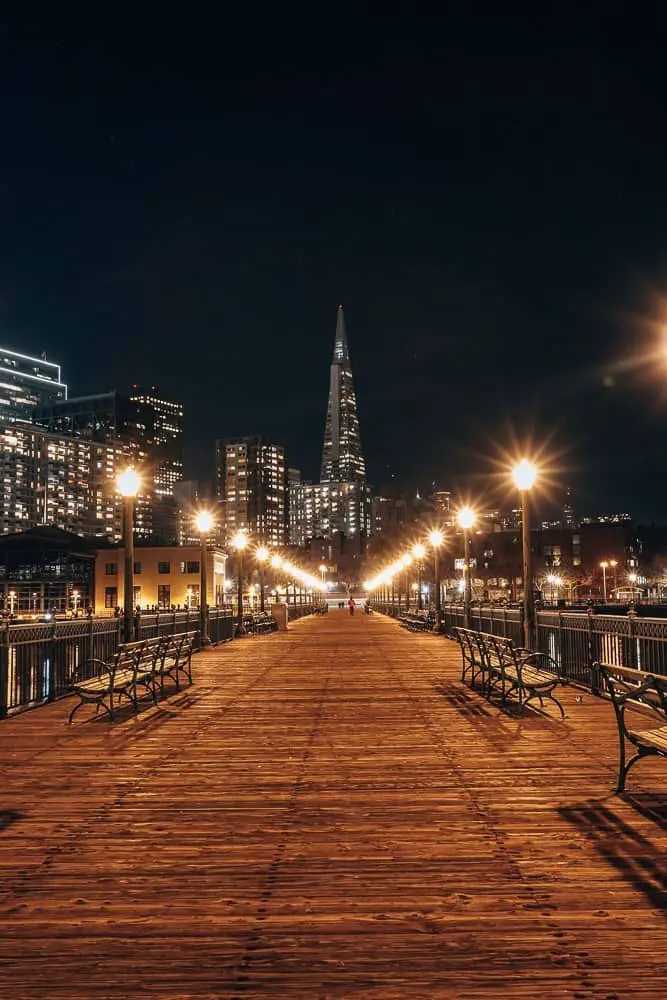 As you're likely staying at a hotel downtown, your one day San Francisco itinerary will end there. Return to your accommodation, but don't go to bed just yet.
There is something magical about Downtown San Francisco after dark, even when the bars and restaurants are closed. Soak in the city's lights with an evening walk along the Embarcadero. 
Start at the Ferry Building, which is a beautiful sight lit up at night, and walk to Pier 7. This pier is an excellent photo opportunity as it seems to lead directly to the Transamerica Building, has excellent views of the Bay Bridge, and Coit Tower. 
Alternatively, you could walk in the other direction from the Ferry Building towards Cupid's Span, an art installation with Bay Bridge and city views.
It is certainly difficult to navigate visiting San Francisco right now. We have been operating under Shelter in Place for the majority of the COVID-19 pandemic and at the time of this writing, there is a 10 day quarantine period for those entering the city. But, if you're a local looking for a new way to see the city and feel like you're traveling, then this itinerary will fill that wanderlust void. And for those visiting who have finished the 10 day quarantine period, you're going to have a great time! San Francisco still has so much to offer during this time. Go see it!
Like this post? Save for later!