Are you ready to feel like a badass? Because that's how you'll feel after your first solo trip! Don't believe me just yet, that's ok, I didn't believe it either. But after my first solo trip in 2015 I felt so strong, confident and independent that I just couldn't stop traveling solo.
I remember before I purchased my first solo plane ticket I was thinking, What the fuck am I about to do?
Is solo female travel safe?
How will I meet people?
Who will I eat with?
The dangerous scenarios I imagined in my head from the safety of my couch almost kept me there.
But I realized that I would never visit the places I wanted to if I continued to wait for someone to travel with me. I was fed up of waiting and ready for action. So I pushed those fears aside and purchased that ticket to Ireland. That's where I discovered that all of those fears and imagined scenarios were totally unfounded and basically complete crap.
While solo traveling does have its challenges, which I'll be discussing here as well, for the most part, solo traveling is the single best thing I've ever done in my life.
I know, though, that it can be insanely overwhelming to travel alone for the first time. For me, that planning time was filled with questions, fears, and doubts not just about my itinerary, but about my ability to navigate the world on my own. Yet, once I was on the trip, everything fell into place and I learned so much about myself from that first solo trip and every single one since then.
This solo female travel guide is here to help you decrease the overwhelm and walk you through everything you need to know to become a badass solo female traveler. I'm sure you'll have questions as you move throughout your own journey, so I'm going to put this out there now, feel free to reach out.
You may feel like you're totally alone but there are a bunch of us ladies out here traveling solo and having the time of our lives. Find us, reach out, and get ready to join this amazing community.
Ok, let's get going…
Side note, this post contains affiliate links, which means if you click on a link and make a purchase, you'll help keep this blog up and running, at no additional cost to you!
Benefits of Solo Female Travel
Is solo traveling for everyone? No. Can everyone do it? Yes!
That might be a weird way to start this off, but basically what I'm saying is that every single person is capable of traveling alone and to try it at least once.
Traveling solo puts you in the driver seat. You decide how you spend your time, money, and energy – all precious resources on the road. If you'd like to spend a weekend waterfall chasing and relaxing in a hammock, no one is going to tell you otherwise. Or if you'd like to wander around cities without a plan, well you do you boo! You can also plan your itinerary as you go or make last-minute changes without having to worry about screwing up someone else's plans. You get to do your own thing, which means you'll learn the invaluable lesson of how you like to spend your time.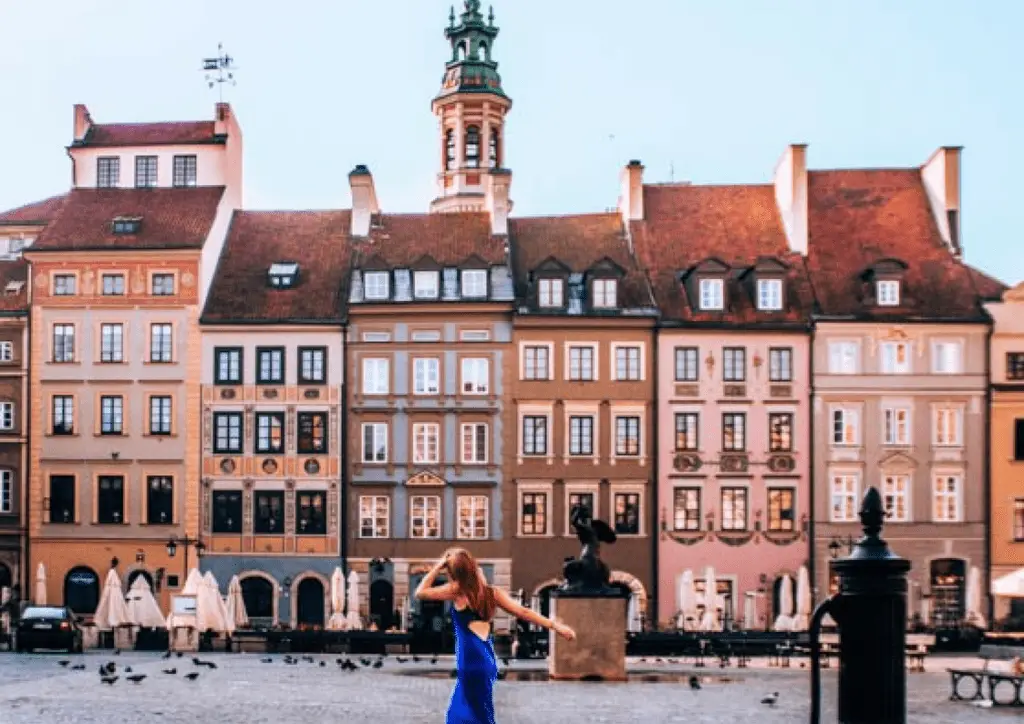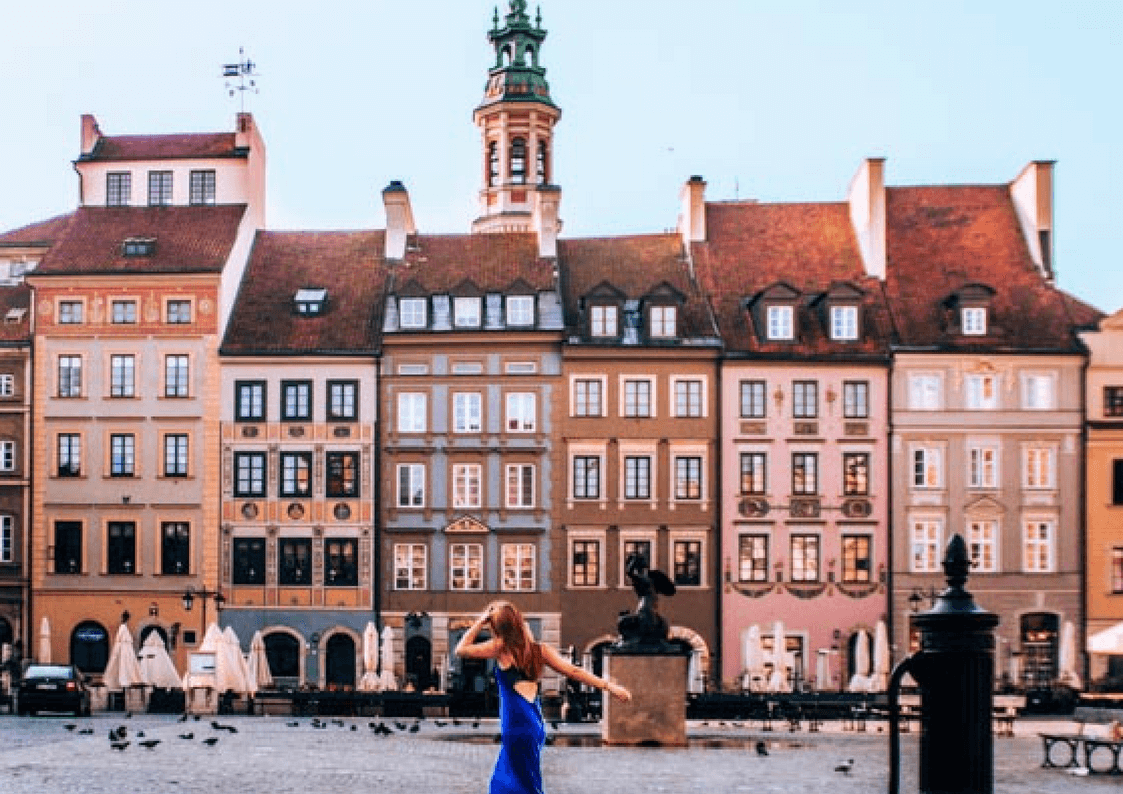 Another pro for solo travel is you're more likely to meet new people. When you travel with a friend, it's normal to just spend your time with that person, because you don't need to find anyone to hang out with. Even if you're an introvert like me, you're more likely to engage someone in a conversation around the hostel or join another solo traveler for a day of exploration. 
Additionally, traveling alone will teach you valuable lessons about yourself. You'll learn how you handle stressful situations, like a canceled flight. Your confidence will increase as you navigate foreign subway systems. You'll learn to distinguish between what you need and what is just taking up space, creating extra weight for you to carry, both in your backpack and in your life.
Solo Travel vs. Group Travel
Technically, I took my first solo trip to Greece in college. However, it was part of a tour group related to my field of study. I was only responsible for getting myself from California to New York. Besides that, the entire itinerary was planned for me; every meal, all transportation, and accommodation. Additionally, I had a built-in community of friends with similar interests from the start. A trip of this type might be beneficial to get your feet wet before jumping head first into solo travel.
Now that I've been traveling solo for 7 months, I don't think I could do a trip of that type again. I much prefer the flexibility of creating my own itinerary. Also, it's a bit of a crapshoot as to who the other trip members are, I got lucky and mine were legit.
Mentally Preparing for Solo Female Travel
The thought of jetting off to a faraway land where everyone's a stranger is daunting. My number one tip to prepare yourself for traveling solo is to take small steps getting comfortable being alone, while you're in your hometown.
Start by exploring activities that interest you, but haven't done yet because you've been waiting for someone to join you.
A few ideas to get you started are:
visiting a museum

going paddle boarding

going hiking,

going to a movie or even a concert

taking yourself out to lunch
Do anything you enjoy and strike up conversations with people you encounter. You may make a new, local friend!
Another excellent idea is to book a solo weekend getaway within a few hours drive from home. This will show you how to plan a trip, how you like to spend your time, and what it's like to spend a significant amount of time alone. It will also force you to eat out, which is one activity women fear most! And guess what, after that weekend, you'll officially be a badass solo female traveler!
Fears you will Face (and Overcome) on the Road
It's completely nerve-wracking to sit in the comfort of your home and think about arriving in a new country, navigating a foreign transit system, and trying to talk to people in a different language. It's new, it's exciting, and it's scary. But, there are loads of us out here doing it and loving it. You can too! When you successfully navigate your way to your accommodation in a new city, you'll feel like a badass…each and every time! Here are the common fears that many of us had before our first solo trip.
Eating at a Restaurant, Solo
The first thing people are scared to do is eat out alone. This concern stems from what others will think of you dining solo. I promise they aren't thinking of you. They're far too engaged with what the person across from them is saying to think about you. So, find a restaurant that looks appetizing, grab a spot at the bar, and enjoy a meal. Maybe strike up a conversation with the bartender or the person sitting next to you. You can also bring a book to read, but try to stay off of your phone, as it makes you inaccessible to people who may want to chat. Even better, I like to play a game that involves coming up with elaborate backstories for the diners surrounding me.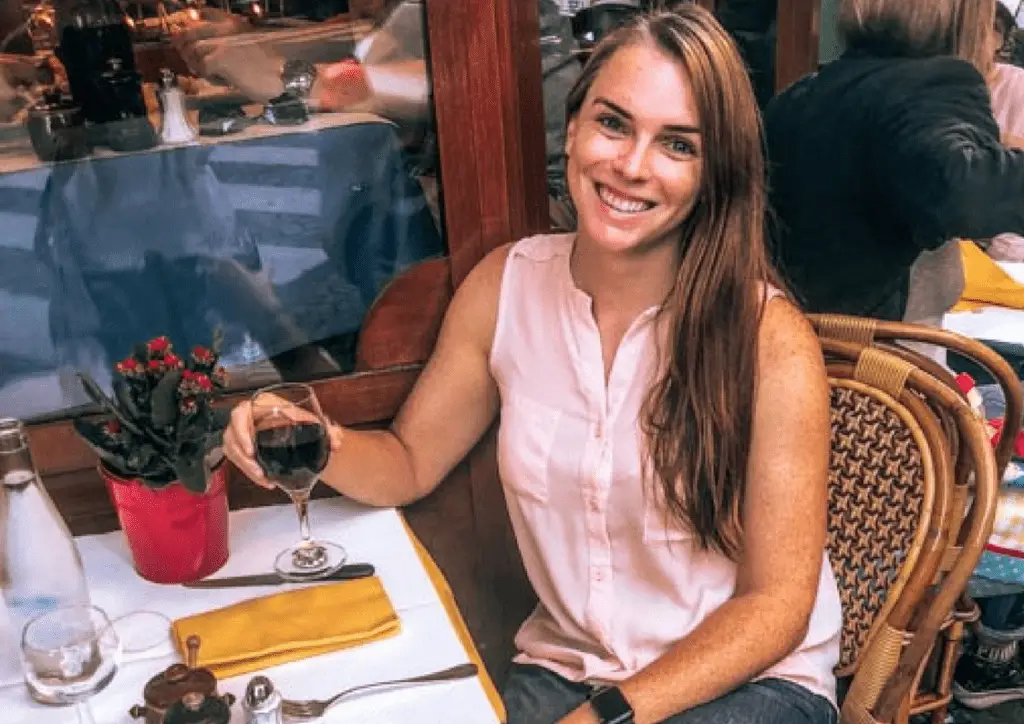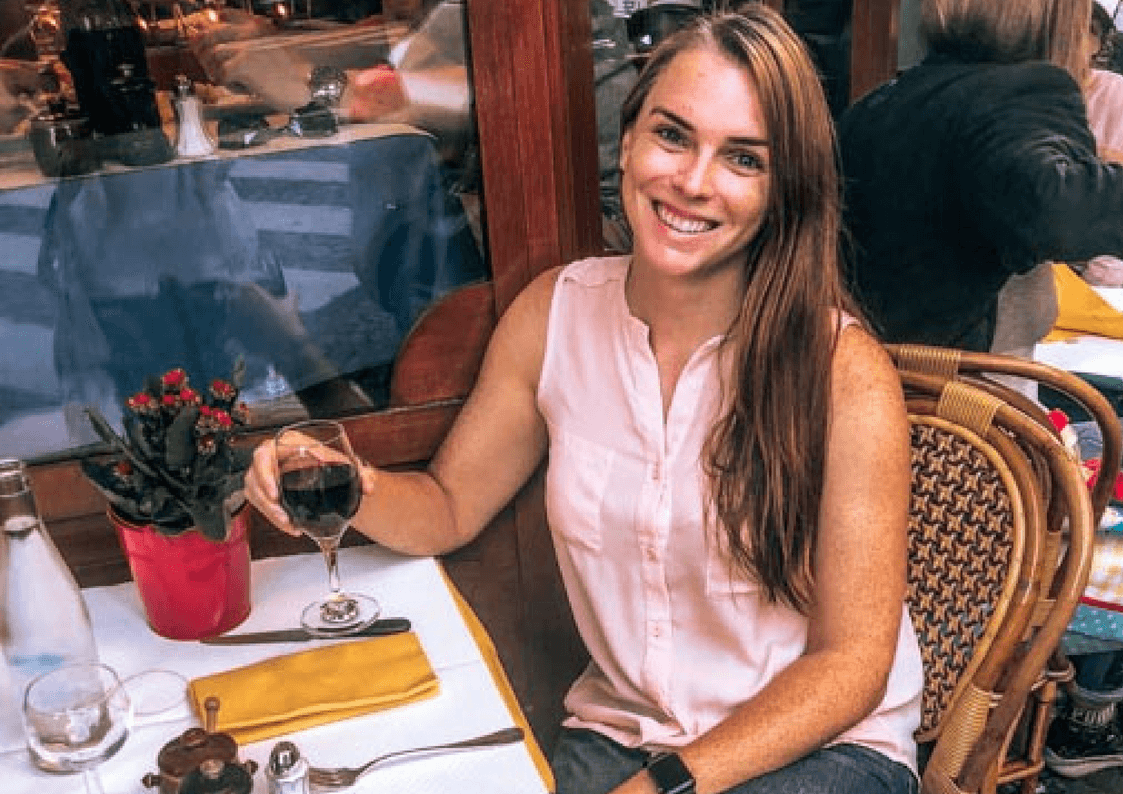 How to Make Friends While Traveling
Another common fear is how to make new friends while traveling. I've found that travelers are generally open-minded and accepting people. They want new friends just as much as you do! I've met people on hikes, in cafes on the Galapagos, and of course in hostels. Joining a free walking tour is a great way to meet other solo travelers upon arrival in a new city.
I've mentioned a number of times already in this post about how there are a ton of ladies traveling solo. While this is purely anecdotal and I don't have any hard stats to back it up, I'm going to go ahead and say that the majority of solo travelers are women. The majority of solo travelers I've met are female. Most of the guys I met were traveling with a friend, a significant other, or a group of friends. I'm not sure why this is, but I've had this conversation with other solo ladies and found that they had a similar experience.
So just think how nervous you are about making friends, they probably feel the same way. So go ahead and say hi! Everyone is looking for friends!
Combatting Loneliness
Finally, people fear loneliness. The honest truth is it will likely happen. It has happened to me and it can happen at any moment of the journey. When loneliness strikes, take time to reflect, practice your favorite self-care techniques or call home. But don't go home.  Find the activity you love doing in your current location and go do it Give it a few days and see if the feeling dissipates.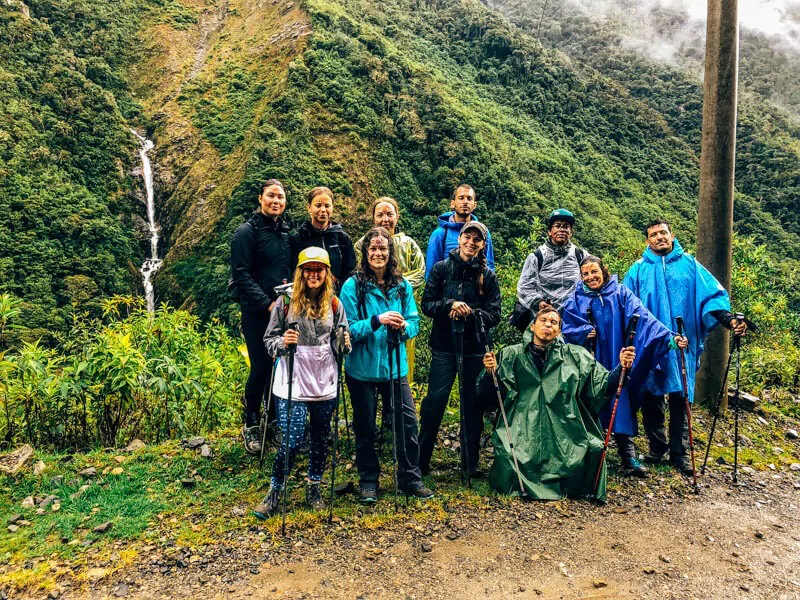 Solo Female Travel Safety Tips
I was recently asked in a podcast interview about my safety concerns as a solo female traveler. I think that us ladies are generally aware of our personal safety; whether we are heading to work or discovering a new city, it's never far from our minds. Traveling solo adds a layer to that for one reason: we are in unfamiliar territory. We don't know the areas to avoid yet but guess who does, the hostel staff, just ask them upon arrival.  You'll also see just how quickly the unfamiliar becomes familiar. But, for those who are still unsure, these are my top solo female travel safety tips.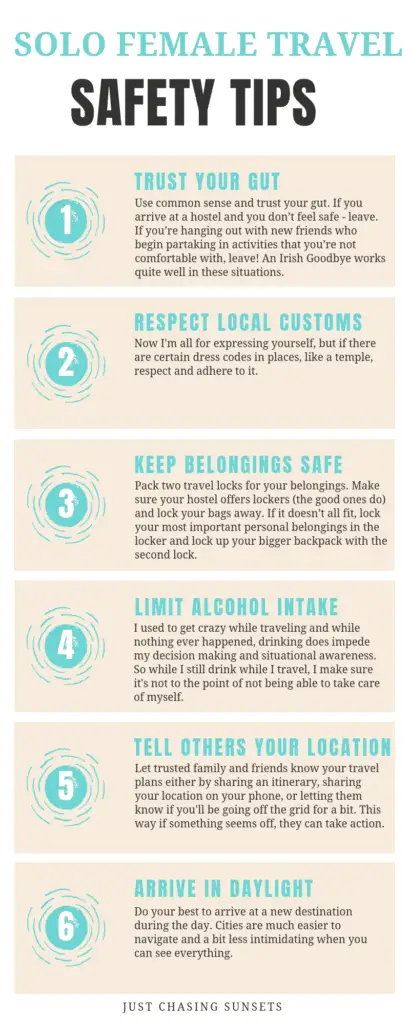 Dating as a Solo Female Traveler
Dating while traveling abroad can be quite fun and actually less stressful than at home. You're likely not planning on making a long-term connection with your date so you can truly be yourself. I have never sought out dates through apps such as Tinder, although, many people do use them on the road. Just be clear about your intentions before meeting the person.
When I had dates, I'd already met him once or twice before agreeing to go out, so I had a good gut feeling. However, I also told my friends at the hostel and friends at home where I was going and who with. Which is actually something I do when I go on dates at home as well. Go out, relax, and enjoy a fun evening!
Best Places to Travel Alone for the First Time
There are a plethora of lists on the internet about the best places for solo female travel, with Ireland and Iceland appearing on the majority of them. While it's good to consult these types of articles to get ideas, you may already have a destination in mind that you'd like to explore. I went to Ireland for my first trip, not because it was on a list, but because it's where I dreamt of visiting for many years. If you already have a location in mind, move on to making it your reality.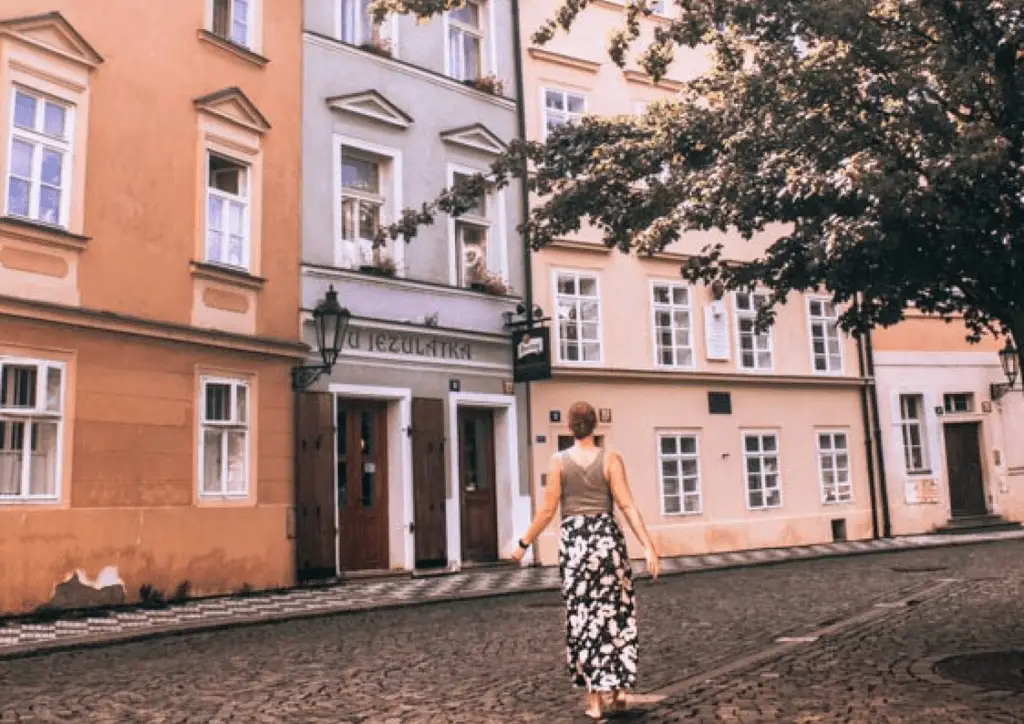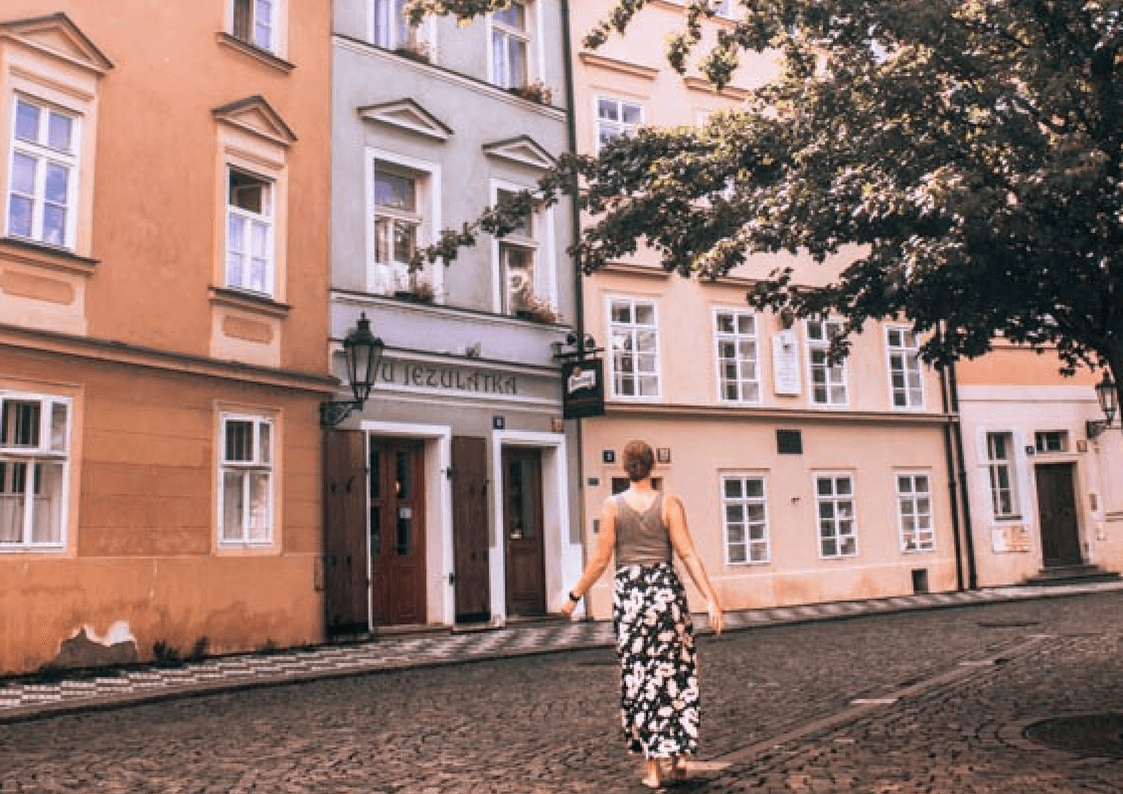 If you'd like some ideas, a few of my favorite locations I've traveled solo are:
These cities also provide a great base to explore other areas in the country. If you're still unsure, I've created a guide to determining your first destination that I'll email you!
Planning Your First Solo Trip
There are a number of things to consider when planning your trip. The most important first steps are to make sure you have your paperwork and health in order. Then you can move on to the fun things like creating your bucket list!
Visas & Vaccinations
Once you've picked where you're jetting off to, it's time to research the entry requirements. Depending on your home country, you may need a visa or specific vaccinations in order to enter. For US citizens, you can find the information for visas and vaccinations here. At times, you can receive the vaccinations from your primary care physician – if that's not the case – try a travel health clinic.
Protect Yourself and Your Trip with Travel Insurance
Travel insurance is a non-negotiable for me these days. Anything can happen on the road. The airline can lose your luggage, you might get strep throat, or God forbid a serious accident occurs. It's better to be covered than to wind up having something happen and paying extraordinary costs.
Check out How Much it will Cost to Protect Your Trip
Cell Phone
How did our parents travel without cell phones?! These days, it's so easy to plan a trip, get directions, stay in contact and find travel inspiration on those little handheld computers! But, be careful using data abroad, you don't want to get hit with a massive roaming charge because you spent the entire bus trip scrolling Instagram. (By the way you should totally follow me on Instagram!)
Check with your current cell phone service provider to determine if they have an international data plan. At times, you simply must pay a bit extra during the time period you'll be traveling to use data. Another option is to buy a SIM card when you arrive at your destination. You must have an unlocked phone in order to do this. A SIM card will give you a local number and is typically pay as you go data. 
One of my favorite travel bloggers has a great guide about using your cell phone abroad you should check out.
Accommodation
Hostels are my preferred accommodation choice on longer trips as they're better for my budget and help me meet people. But if I'm doing a weekend getaway then I usually splurge on a hotel or unique Aribnb. If you're planning to stay in a hostel be sure to adhere to the unwritten rules of hostel life so you're not that annoying roomie.
The number one thing that eases my fears to this day is having at least one night booked wherever I'm planning to stay prior to my arrival. In addition to having a place to sleep for one night, it gives me a direction to walk as I arrive. I pick accommodation based on these three items:
overall ranking (8-10

)

reviews (specifically from solo female travelers)

location to transportation and my planned activities
Now, I've arrived at some hostels only to find it wasn't up to par. It's up to you if you'd like to stay or check for another place. However, if you feel unsafe, just leave!
To actually book my stay I keep it simple by only using a limited number of booking platforms, depending on the type of accommodation I'm using in my destination. Find ones you like and use them. I'll share with you my favorite travel websites and apps in a minute.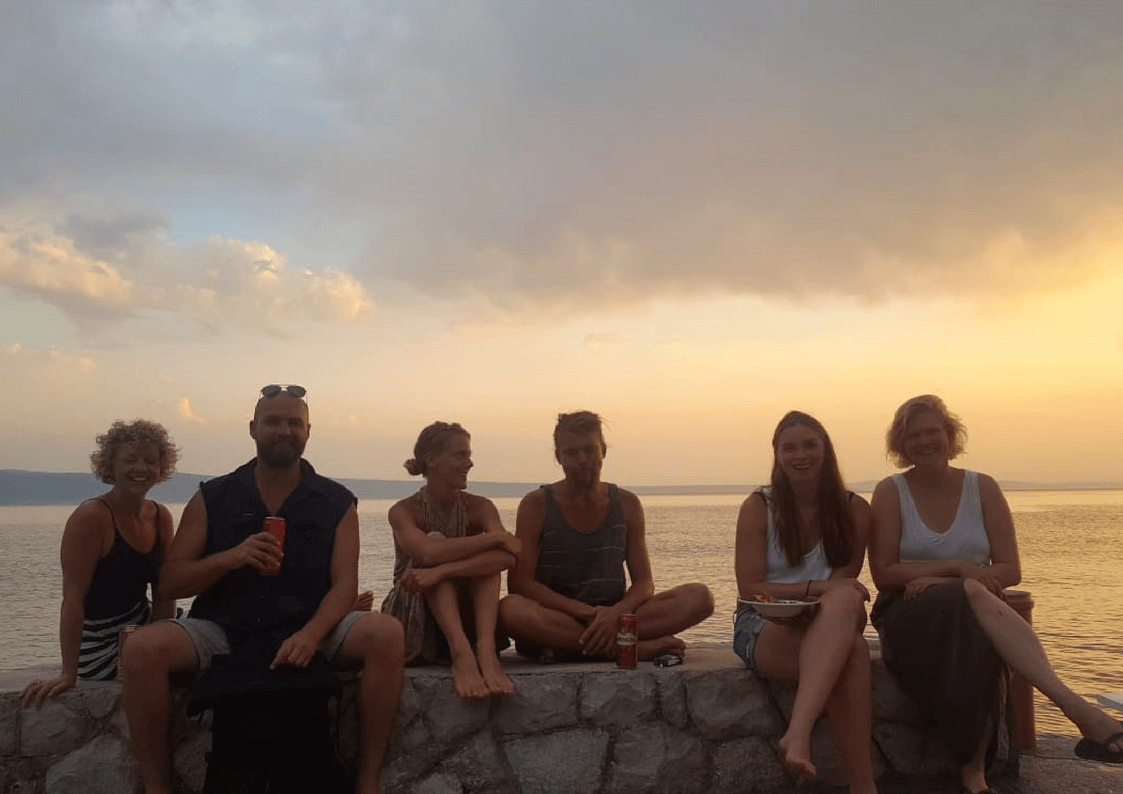 Transportation
Once you've picked your hostel, plot its location on the mapping app of your choice, I use Google Maps and download the map offline. Next consult tips for how to get there from your arrival location. Sometimes accommodations offer transportation services for a fee. In some locations, public transportation is the best option, and others a taxi or Uber. If you're still unsure upon arrival, find a quiet spot to use the WiFi to figure it out.
Websites and Helpful Apps
These are the websites and apps I use consistently to plan my trip! I've got my full list of travel resources here too!
Websites
booking.com – I've found some gems through

booking.com

and usually I get 10% off as a Genius member each time I book through them!
Getbybus – I used this to plan my bus trips in Croatia
Rome2Rio – You can basically plan transportation for your entire itinerary using this website.
Skyscanner – find cheap flights!
Google Flights – use the awesome explore option to find cheap flights around the globe
Goeuro

: provides three options for travel: train, bus, plane. In some countries train services aren't partnered with them, so it's best to consult a local website.
Travel Apps
Just about every website has an app these days. The ones I use regularly are:
Couchsurfing: great for finding hosts on the go and checking out events nearby
Hostelworld: I typically book through the app
XE Currency: helps me easily calculate the exchange rate. You can load up to ten currencies
Google Maps: I download my location's map to be used offline
WhatsApp: perfect for communicating with friends at home and the people you meet on the road. Most people use it!
Duolingo: learn a new language, or at least a few key phrases while in transit to your next place!
Flixbus: bus company that serves much of Europe, you can book through the app.
TripIt: an app that you connect to the email you use to book your trip that then brings all of your itineraries into one place
Packing Tips
Packing is a constant struggle. I can't claim to be all that good at it, but here's my typical process.
Start by making sure you'll have the right attire and footwear for the activities you're certain you'll pursue. For instance, in South America, I planned quite a few treks so I packed hiking clothes, hiking boots, and basic athletic t-shirts. For my summer in Europe, I left the hiking attire behind and opted for an extra maxi dress and sneakers.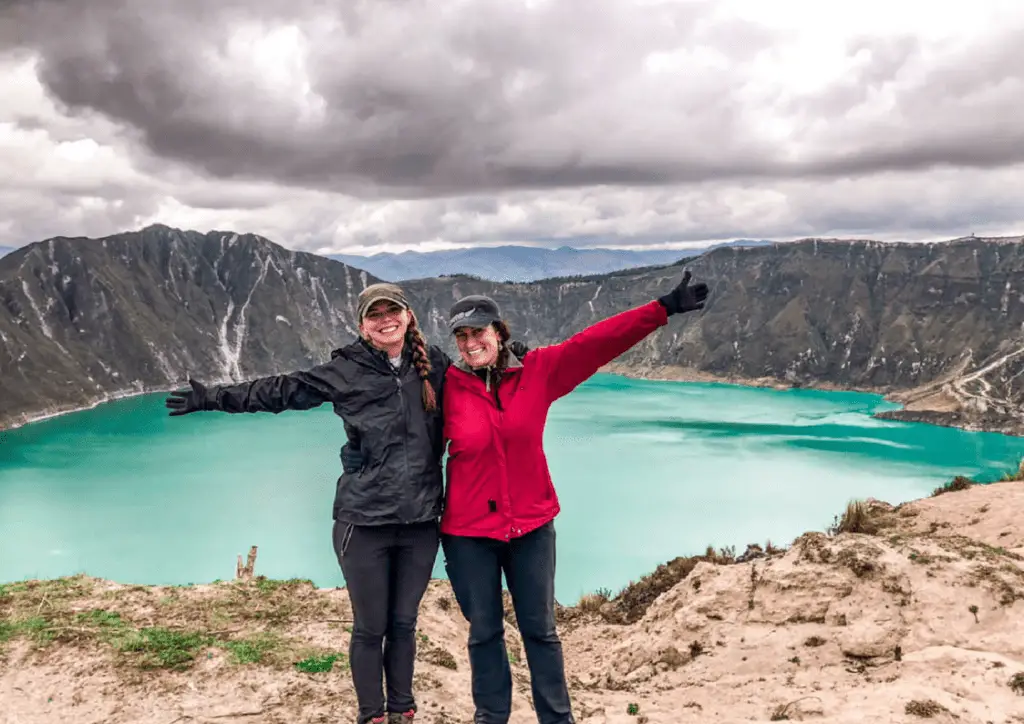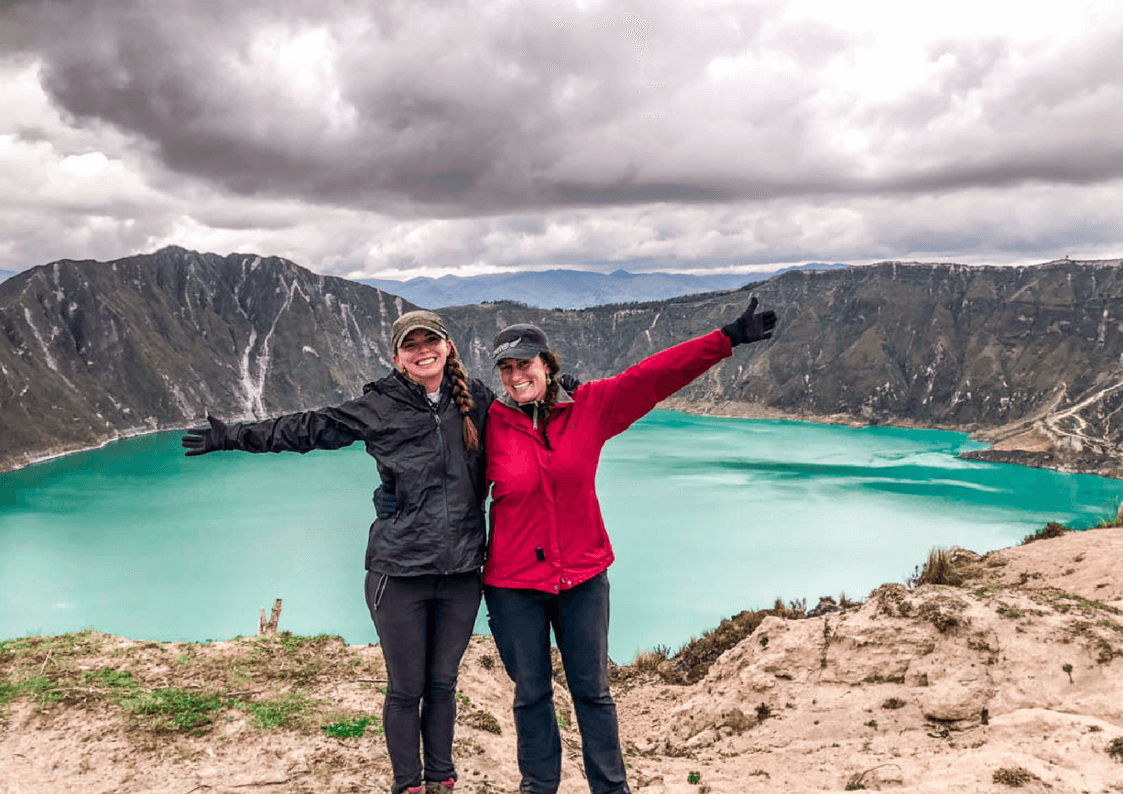 A point about shoes. Shoes can make or break a trip. I packed the WORST shoes in Ireland leaving me with shin splints after two days that lasted for the remainder of my trip. Pack a good pair of sneakers, perhaps a boot you can walk in for at least an hour, sandals, and shower flip-flops. In South America, I packed my hiking boots, sneakers, Birkenstocks and shower flip flops. For Europe, I swapped the hiking boots for more stylish waterproof booties.
I always pack a swimsuit.
There are certain things you'll want to pack if you're planning to stay in hostels such as a TSA lock, a robe, eye mask, and earplugs.
The lighter you can pack the better. I think backpacking is the best way to travel, but you may be more a suitcase person and that works too. I highly suggest only packing a carry on size backpack or suitcase with an additional smaller bag. This will save you money in checked bags fees and you won't have to risk the airline losing it.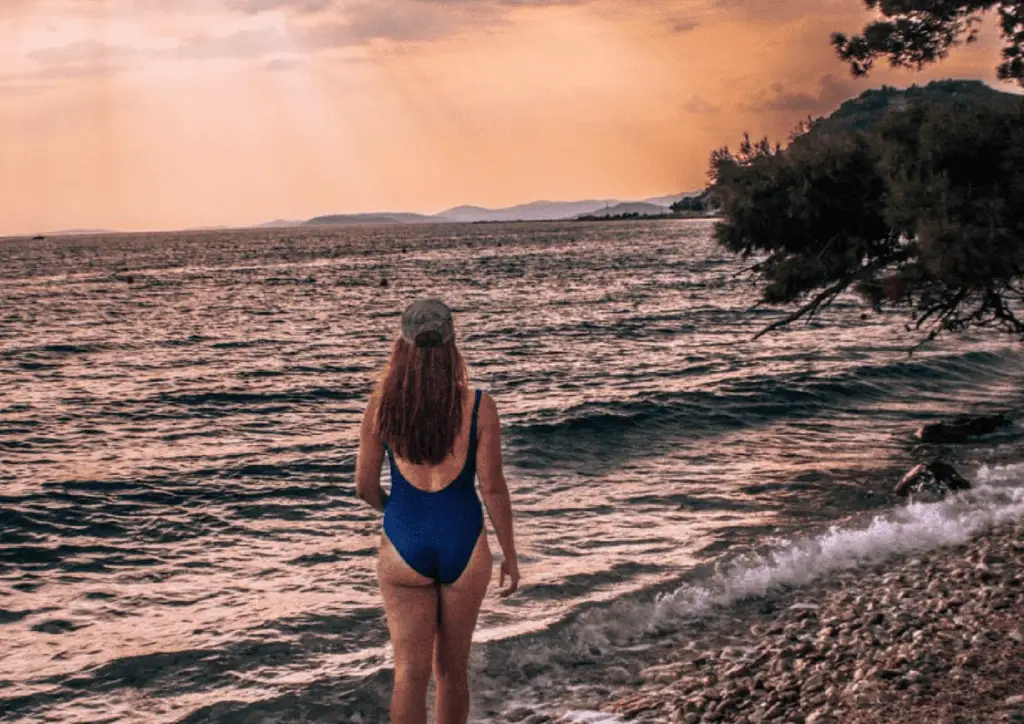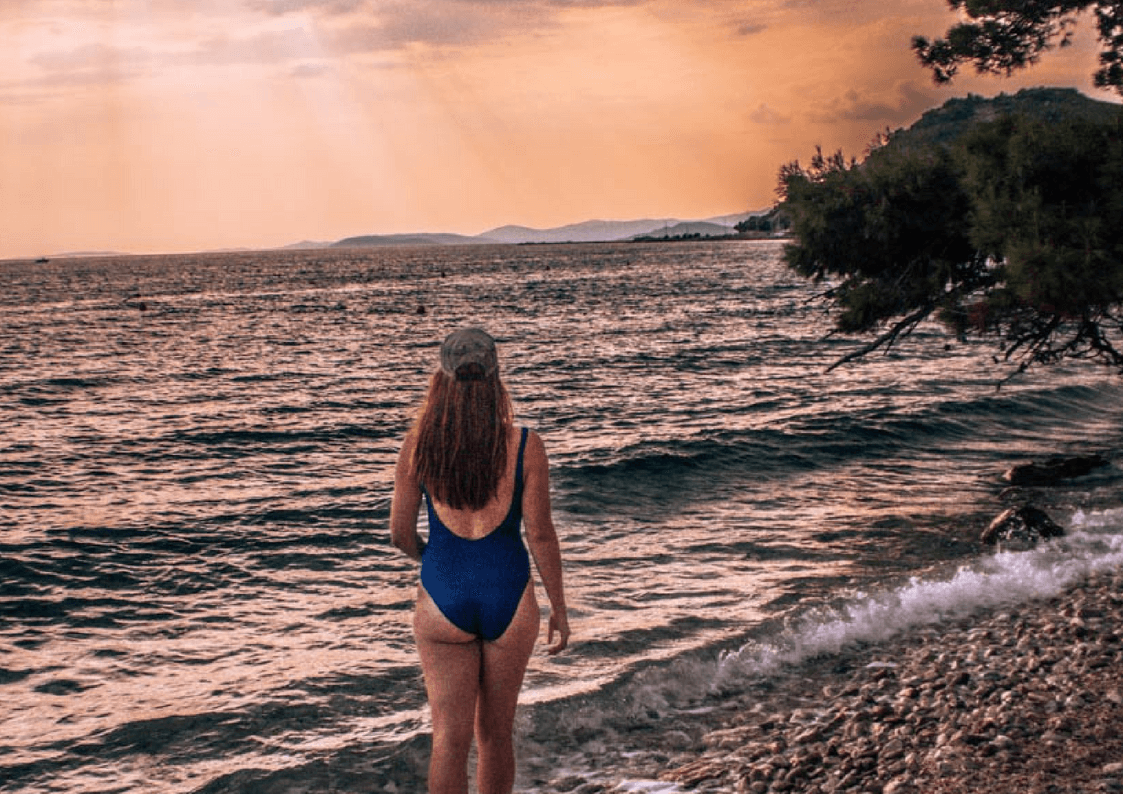 If you're questioning whether you need it, the answer is No, put it away. Pack less than you think you'll need. If you rarely wear it at home, don't pack it.  if it's absolutely necessary and you didn't pack it, you can likely buy something that is suitable. For instance, I bought rain pants in Cusco the day before my trek to Machu Picchu. Once the trek was complete, I mailed those pants and other items that I no longer needed home.
Staying Healthy on the Road
The inconsistencies of a traveler's schedule present a challenge for even the most dedicated health and fitness enthusiast. If you're traveling for a short time, it might be nice to take a break from your routine. But anything longer than a week, you may feel the need to get back into a workout routine. I've found that yoga is the most beneficial form of exercise while I'm traveling. It keeps my body fresh after multiple days of back to back 20k step days. It also creates space for reflection and meditation.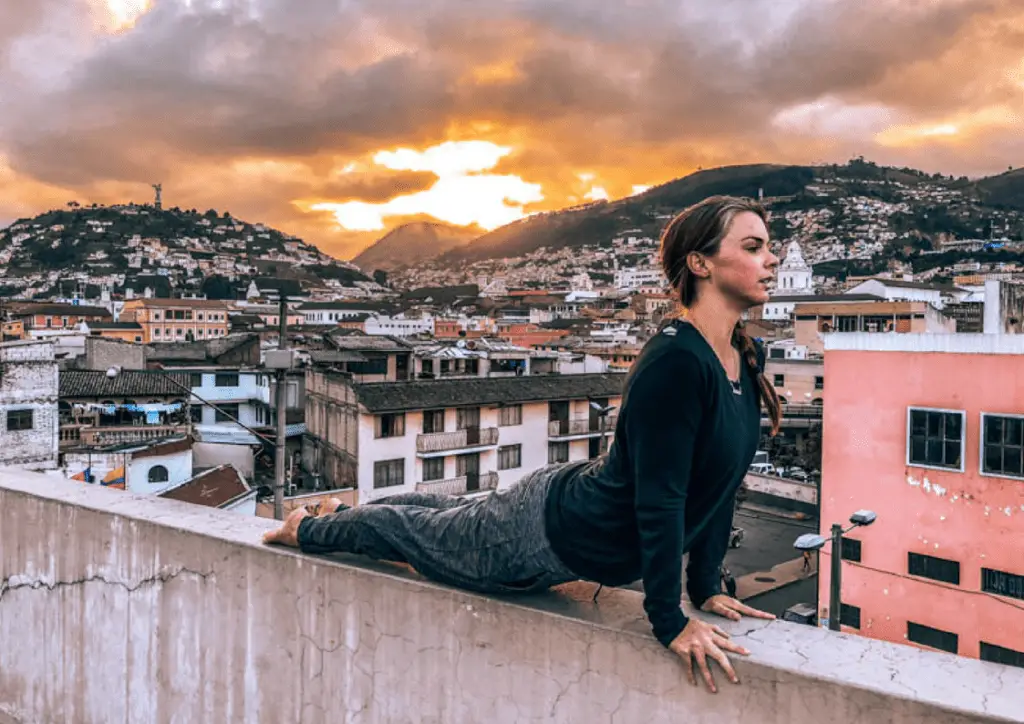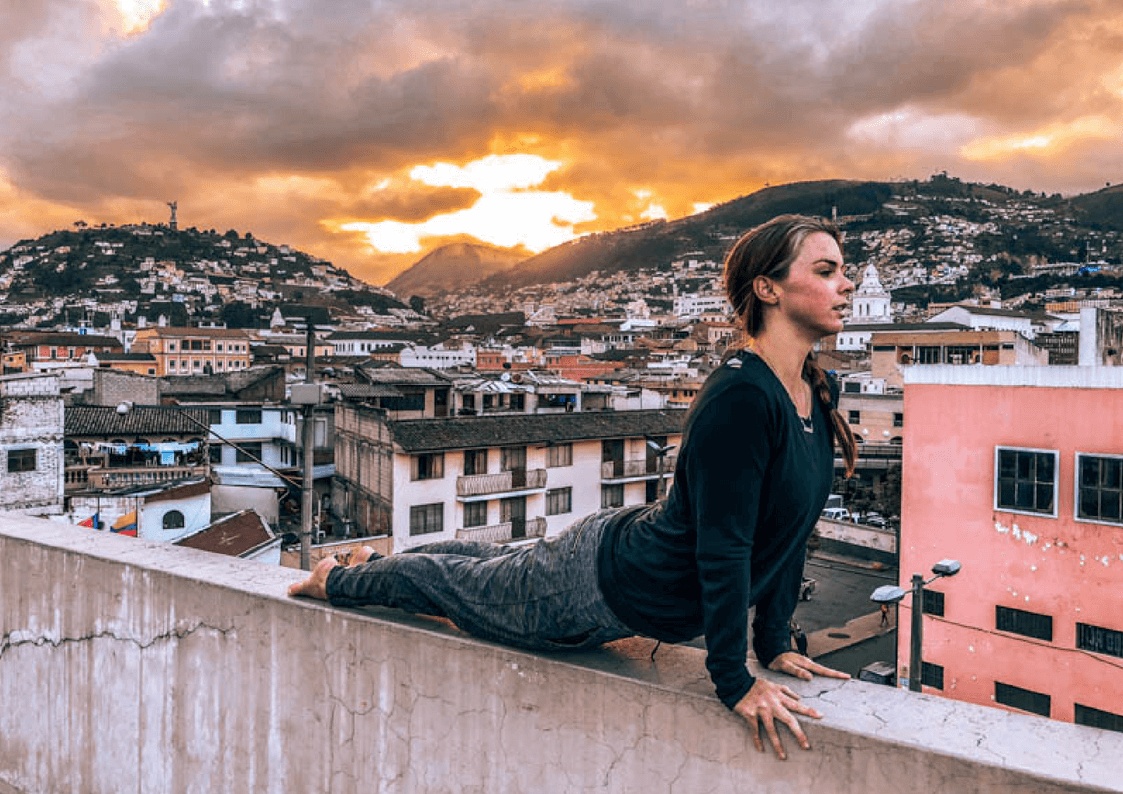 YouTube has a plethora of options for yoga classes. There are also subscription websites where you pay a monthly fee for unlimited access to yoga classes. Personally, I use Beachbody's online subscription platform for workouts and Glo for yoga classes. I tend to try for 3 yoga sessions or 3 workouts per week.
The other side of the healthy coin is what we eat. Cooking your own food for at least two meals each day will help your budget and your waistline. I love visiting local produce markets and creating a meal out of local ingredients. It's a fun, and inexpensive, way to get a sense of the local cuisine. But there is so much good food to be consumed in the world and it would be a shame to miss out so be sure to save some room for a meal or two out.
Try the local cuisine in local restaurants for a meal or two and cook the remainder of the time. Sample the local wine or craft beer, at times it's cheaper than water! But make sure to drink water too using a refillable water bottle to limit plastic usage, and keep your water cold!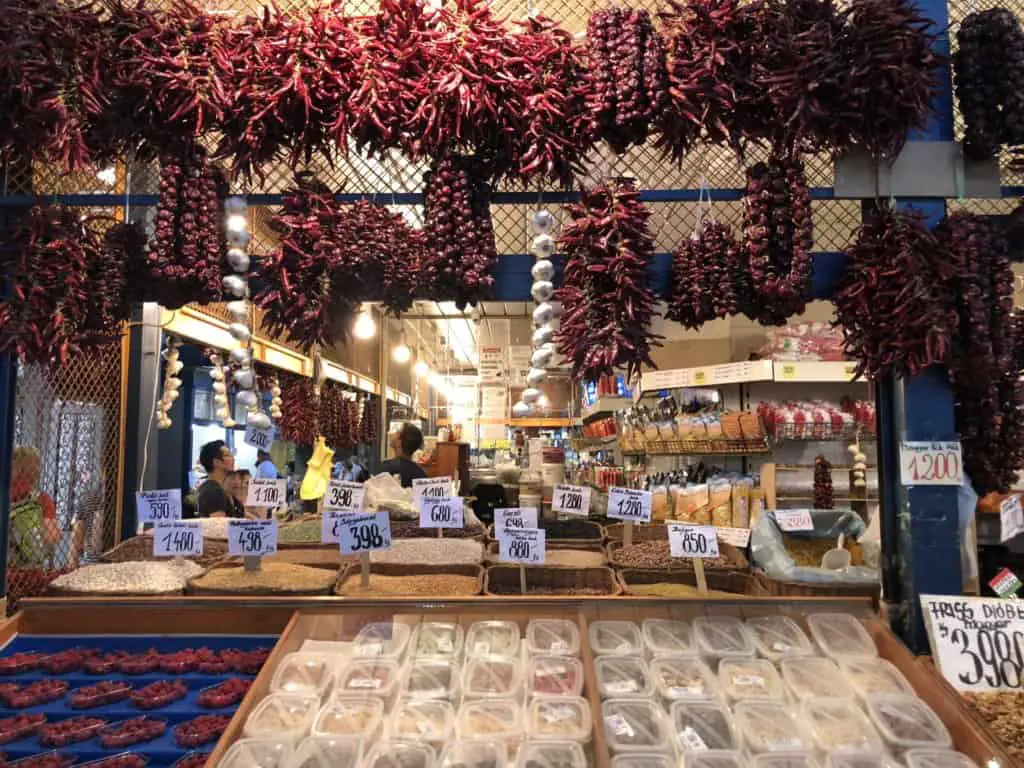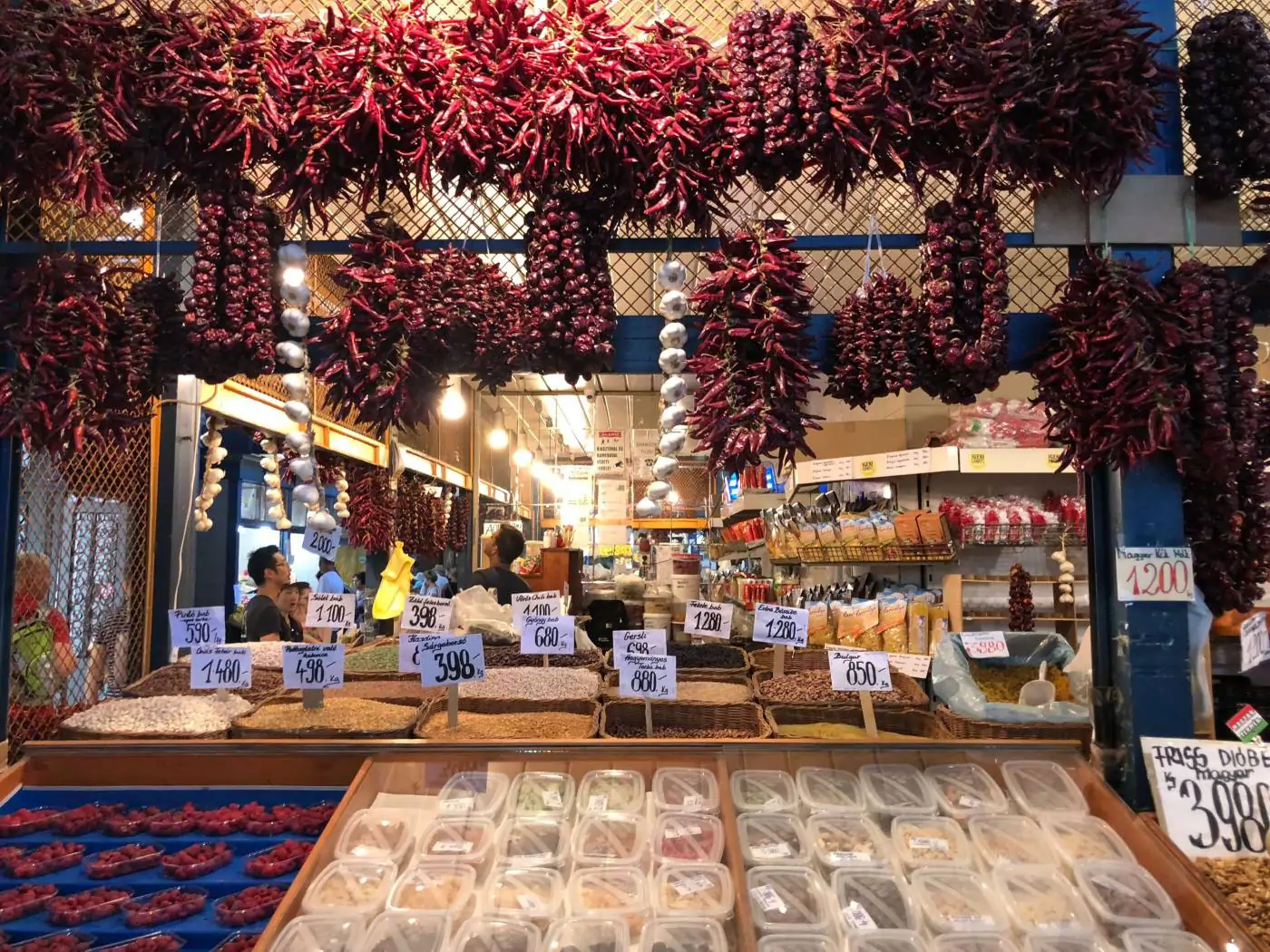 Medications and Menstrual Cycles
I have a chronic medical condition requiring daily medication, which means I need to make sure I have enough of my pills to last the length of my trip. If you require medication, make sure you have enough supply to last the entire time, and perhaps a bit extra in case of a delayed flight.
Each country has different laws regarding what is considered over the counter medication and what isn't. Be sure to do your research so you don't have any issues with your health.
It is wise to carry a prescription from your doctor and keep it in the labeled prescription bottle. This is specifically important for long term travel as it will help you get refills as needed abroad. I was able to get a refill in Ecuador and in Croatia just by showing my prescription bottle. I also met up with a friend who was able to get medication for me in the states and bring it with her.
And ladies, feminine hygiene products are expensive; at home and on the road. Plus, who wants to use valuable backpack space for a bunch of tampons? My number one piece of advice for peace of mind during that time of the month is to purchase and get familiar with the diva cup. It can be used for up to ten hours without needing a switch (which means no worries on those long bus rides). I've been using it for over a year without any problems! 
Self Care for Solo Female Travelers
Is it redundant to talk about self-care and making time for yourself as a solo traveler? On the surface perhaps, but there is so much information to absorb on the road: so many people you meet and places you experience that you need to make time to process and reflect. Meditation is a great way to do this and can be practiced anywhere. Many travelers keep travel diaries of their adventures. Sometimes you need a day watching Netflix to recharge, and that's ok!
Taking time for yourself will help you process what you need, which may help you determine your next location. For instance, after two months of bouncing around European capital cities, my body and mind were tired. So I found a small hostel on the coast of Croatia and spent a week swimming in the sea, cooking my own food, and simply being. It helped me prepare for an adventurous last month in Europe!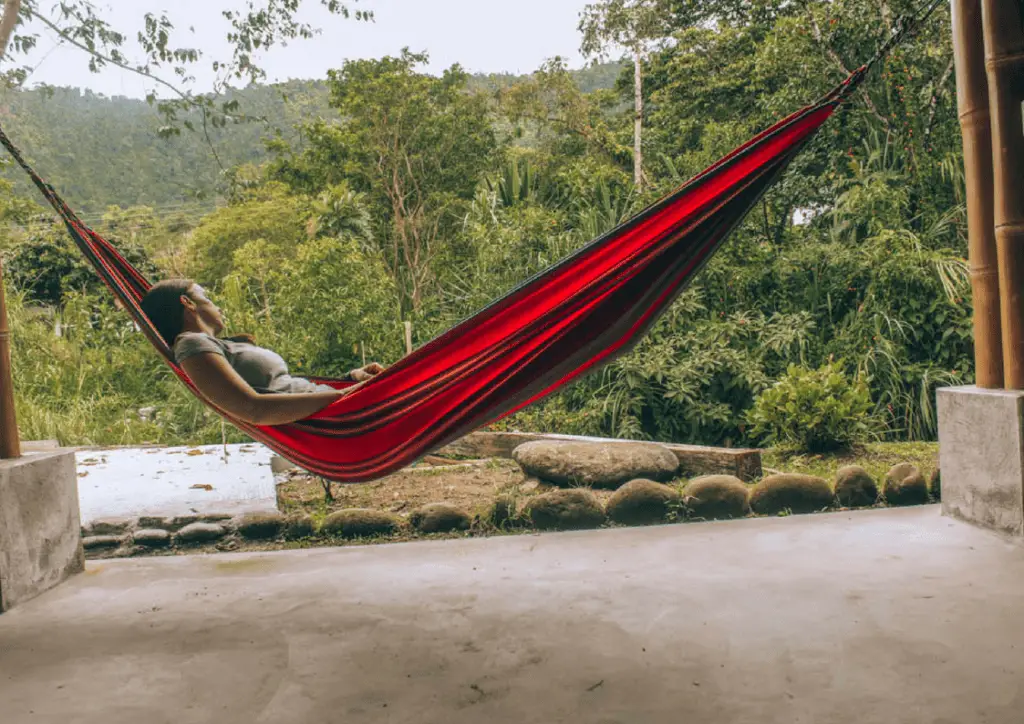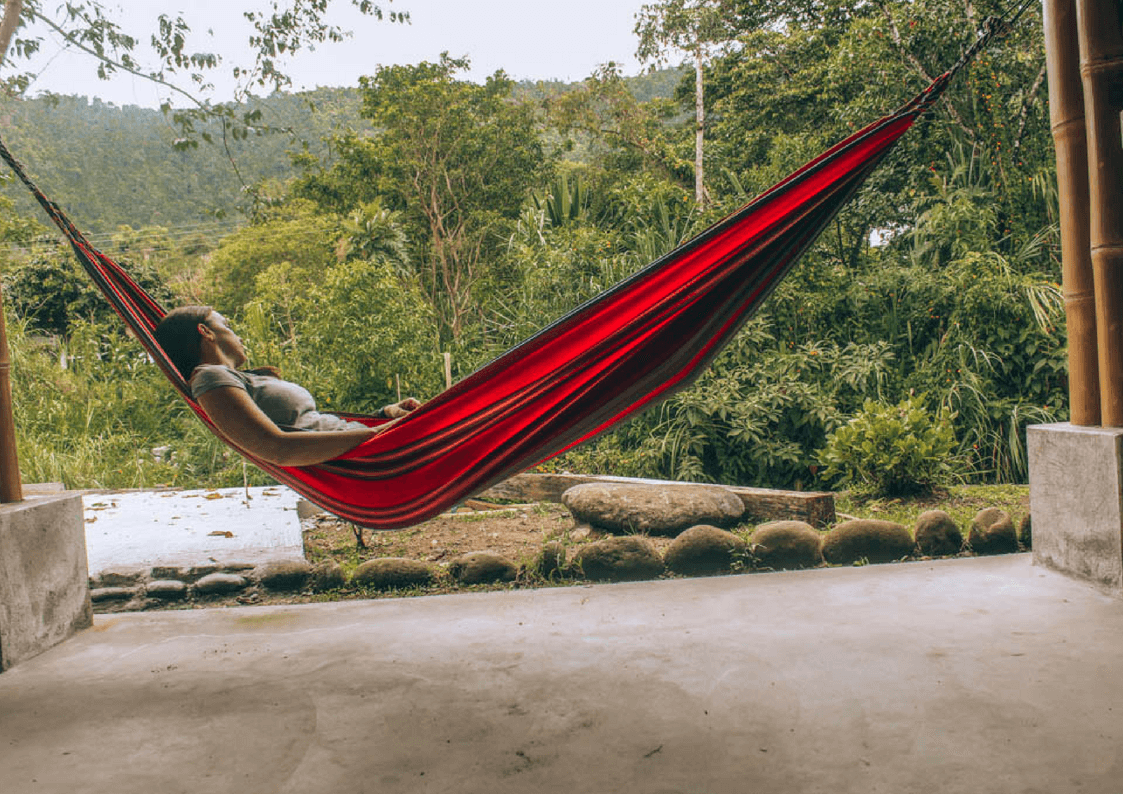 Creating a Travel Budget
Budgeting and I go together – like oil and water, we just don't mix. I don't have a strict travel budget, which in the long run isn't the best thing. In fact, when I quit my job to travel I intended to travel for a year. Well, due to my lack of budget skills at the time I had to shorten it to 10 months. There were just some experiences I decided to splurge on and I am ok with it.
However, after a splurge, I found ways to make my money stretch on the road by Couchsurfing, cooking, and volunteering. While I don't have a strict travel budget, I do have some tips for creating a rough idea of what you'll need a well as pre-travel saving and income strategies.
To get a rough idea of the money you'll need in the bank to fund your adventure, make a list of your can't miss bucket list items for your destination. Begin researching what they will cost. Can you afford to do all of them? If yes, you're going to have an epic trip! If no, are there ways you can DIY it for a cheaper price point? Consider ways to do it differently than what's recommended in a guidebook. I wanted to go to the Galapagos, but realized the traditional method of visiting with a cruise meant I'd have no more money left! So, I figured out how to DIY my visit and had a fantastic time!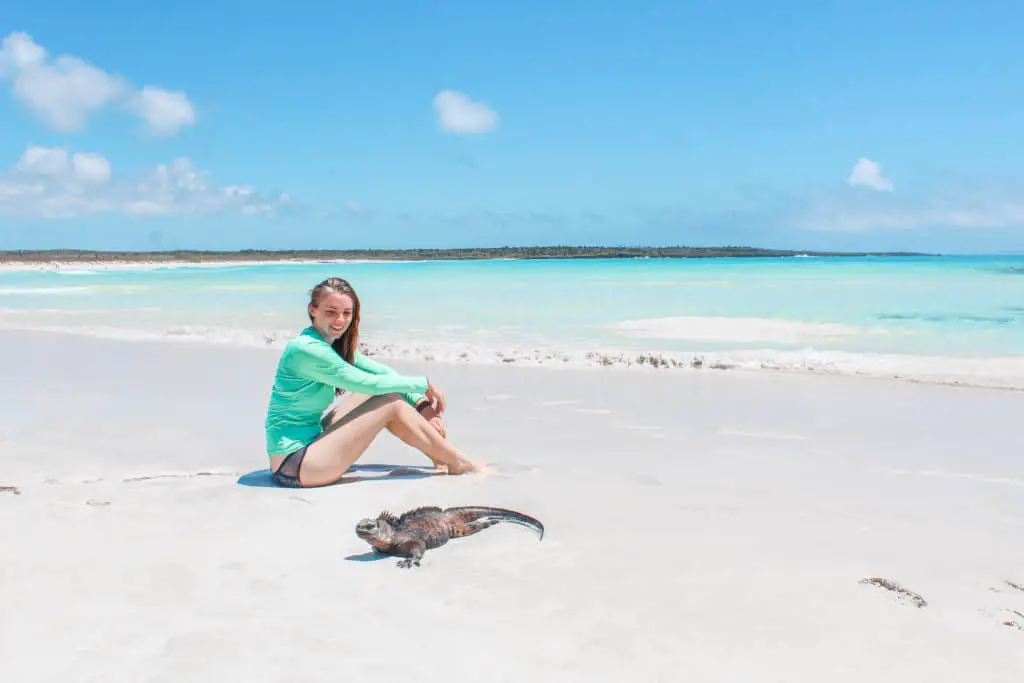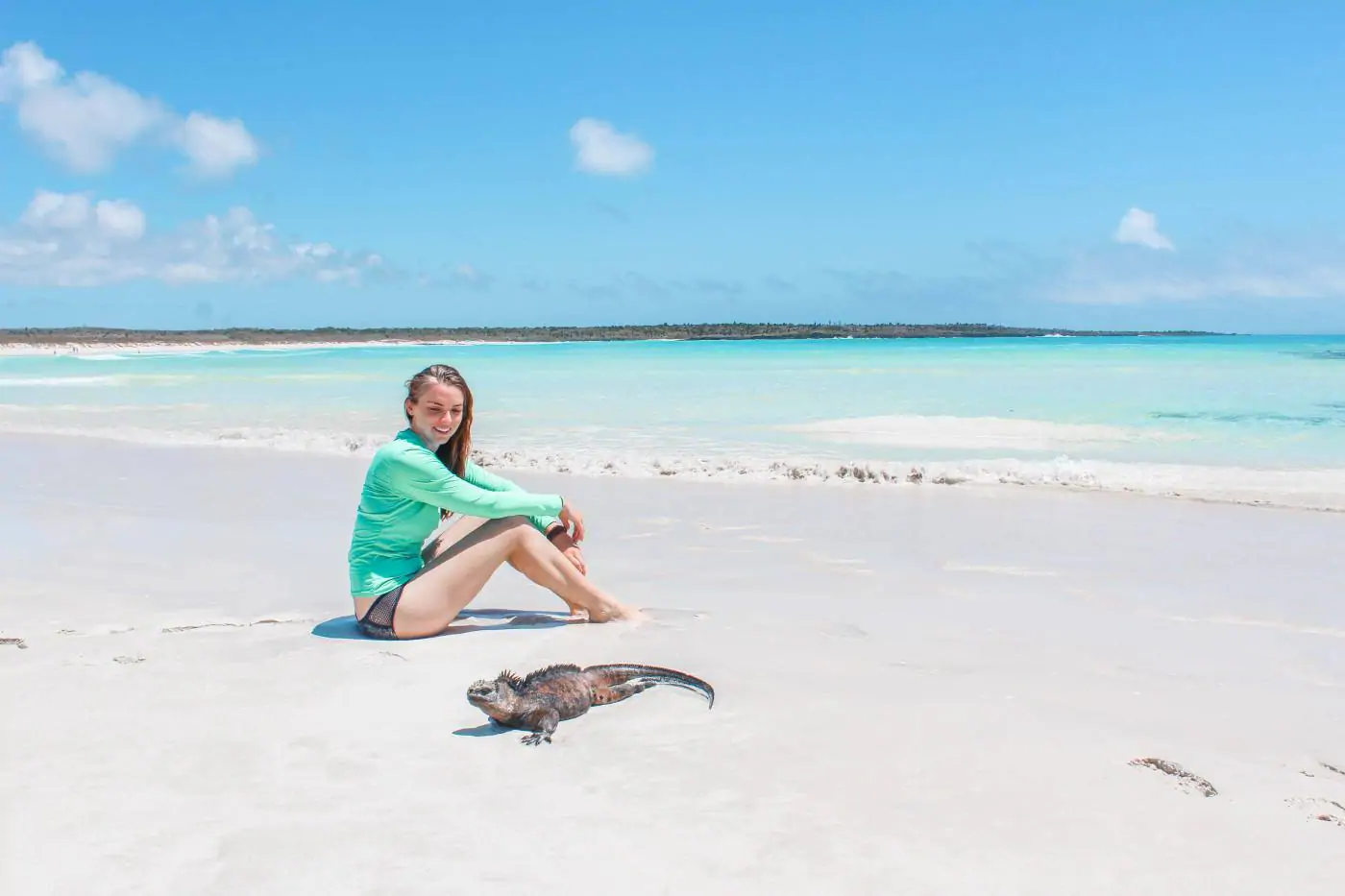 If you're set on checking off all of your bucket list items but still need to come up with extra cash to make it happen, these are the two strategies I employed for saving and increasing my income. I researched the typical cost for a night's accommodation in a hostel dorm room. I then compared every ancillary purchase with the cost of a night's sleep. Is that $10 matcha latte and sweet treat worth one less night in a $10 hostel in Peru? If yes, I bought it and moved on. If not, I transferred $10 into my savings account!
In order to make more money prior to travel, I drove for Uber, sold many unused household items, then sold my car etc. I also began this blog which is finally beginning to create a bit of income!
Addressing Concerns from Family Members
Now that you're comfortable being on your own and have budgeted and planned the majority of your trip, it's time to tell your loved ones. This will likely elicit well-meaning concerns about your sanity and safety. Do your best to alleviate their concerns without getting defensive – but stand your ground. Explain your reasons for going, let them know your plans and offer to share your itinerary. Additionally, you can set up Skype calls with concerned members at specific times to "check in". At the end of the day, if you want to travel, then go. They'll likely get on board.
Your First Few Hours at Your Dream Destination as a Badass Solo Female Traveler
You've done your diligence getting visas, vaccinations, and planning your epic adventure. You say "see ya later" to your now supportive family as they drop you off at the airport. Your backpack is well-packed with the essentials. You sail through security, load your carryon sized luggage in the overhead compartment and settle into your seat.
Your plane touches down, the anticipation of the adventure ahead grows. You smile at the customs agent as you answer their questions and move through without a problem.
You find your pre-planned method of transport to get you to your hostel. Upon checking in your nerves settle as you realize it's just as described on the booking site, perhaps a bit better. You lock up your luggage, grab a bite to eat, and join a free walking tour offered by the hostel. On this walking tour, you ask a fellow solo female traveler to take a photo of you and hit it off. You decide to continue exploring the city together for the remainder of the day. Then you head to the local market together to pick up ingredients for a yummy hostel dinner.
After a full day of travel, exploring, and making a new friend, you settle into your bed and realize that it's not as scary as you made it out to be back on your couch at home. You are a badass solo female traveler.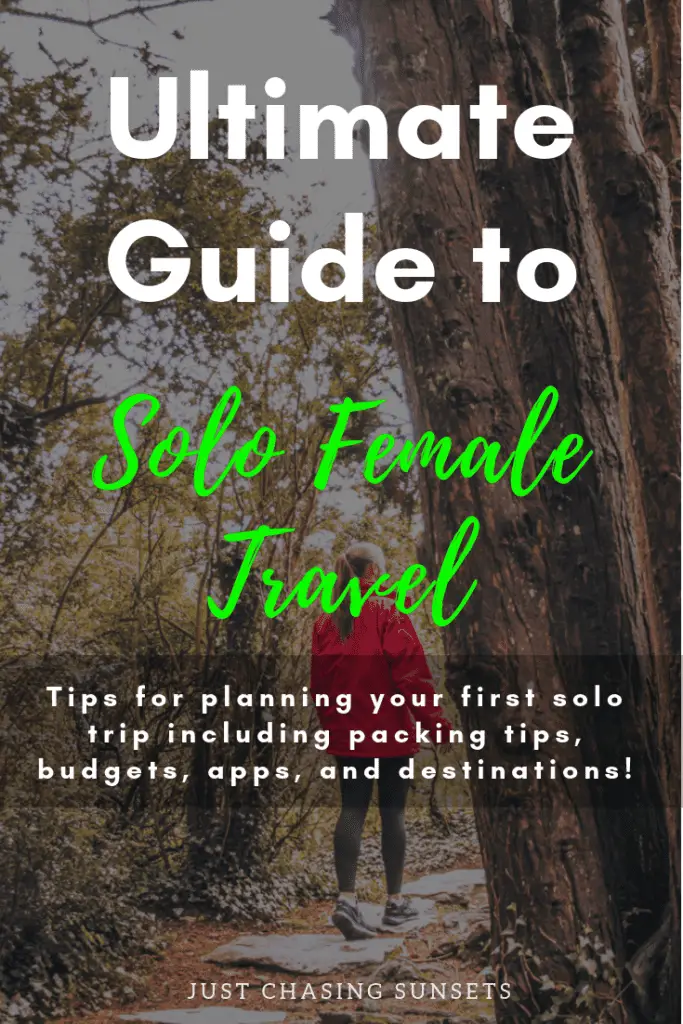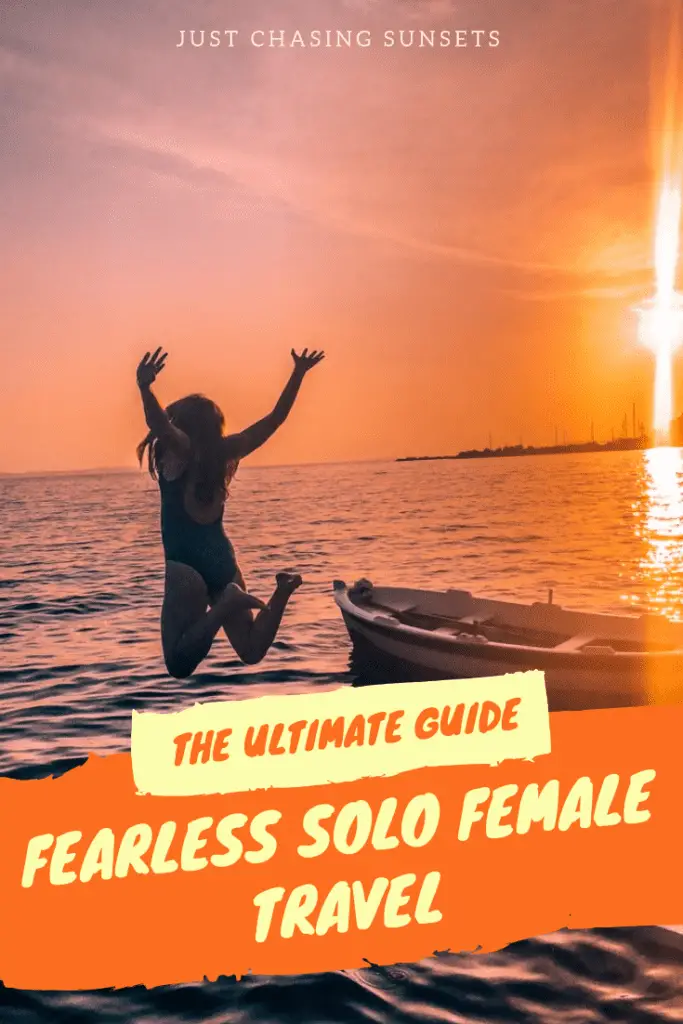 Like this post? Pin for later!