The perfect place for solo travel
Ireland is a great choice for first time solo female travelers. It's safe, easy to navigate, English speaking, and freaking gorgeous. Worries about being alone are wasted in Ireland as the Irish will likely be chatting you up before you even take a sip of your first pint! There are plenty of activities to keep you entertained from hiking, exploring cities, and surfing. Yep – you can surf in Ireland!
Solo Female Travel Safety in Ireland
Ireland is a safe place for us solo traveling ladies. The most common crime to be aware of is pickpocketing in larger cities. As always common sense prevails.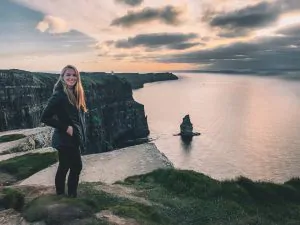 I could write about Ireland and why it's such a magical place to visit endlessly. [...]
read more