I could write about Ireland and why it's such a magical place to visit endlessly. Ireland was my very first solo trip and since then I've been back 5 times. When I'm not in Ireland, I am usually dreaming of the next time I can plan a trip to Ireland. 
While I've put together Ireland travel itineraries on this blog before, I decided to dedicate an entire post to Ireland travel tips so that you can plan your dream Ireland vacation. We'll discuss money, when to visit, how to get around, and most importantly what beautiful places to visit in Ireland. The tips in this post are perfect for first time visitors, but even if you've been before, you may discover a new place to add to your Ireland bucket list. 
This post contains affiliate links, which means that, at no additional cost to you, I will earn a tiny bit of income if you decide to make a purchase or booking. For more, check out my disclosure. 
What to Know Before You Go
Avoid common tourist mistakes in Ireland and follow these Ireland travel tips. 
Ireland's Language
First and foremost, while you'll primarily hear English spoken throughout Ireland, Irish is the language of Ireland. You'll see it on road signs and hear it spoken in smaller Irish towns.
Finances in Ireland
The Euro is the currency in Ireland and you can easily get cash at any ATM associated with an Irish Bank using your debit card. 
Irish banks don't charge any fees, but your home bank or debit card may. If this is the case for your debit card, I recommend opening up a Charles Schwab Investor Checking account and using their debit card. They reimburse you for any ATM fees! I've also had my debit card information stolen before and their customer service was amazing as they quickly replaced my funds and mailed me a new debit card.
There are a few stand-alone ATMs throughout Ireland, such as Euronet, but I don't recommend using them as the fees are ridiculously high!
I've been to several small towns in Ireland and the majority do have an ATM. That being said, it's always a good idea to have a bit of cash on you before you go.
As an alternative to using your debit card, you could exchange for Euros at your home bank before departing. My only concern is carrying that much cash with you. If it gets lost or stolen, you're out of Irish luck! If anything, exchange a few hundred euros, just so you have it when you land, and then use ATMs for more while in Ireland.
That being said, credit cards are also widely accepted in Ireland. And, usually preferred. I recommend using a credit card with no foreign transaction fees, such as Chase Sapphire or Capital One Venture. I've used both and loved their rewards just as much as the no fees!
Tipping in Ireland
Coming from the tipping culture in the US, it's very uncomfortable to leave a restaurant and not leave a tip. However, a tip is not expected in Ireland. I've asked multiple Irish people when traveling there and they say they only tip if it's an exceptionally nice restaurant or experience. And even then it's only 10-12%, not the 20+% we've become accustomed to in the US.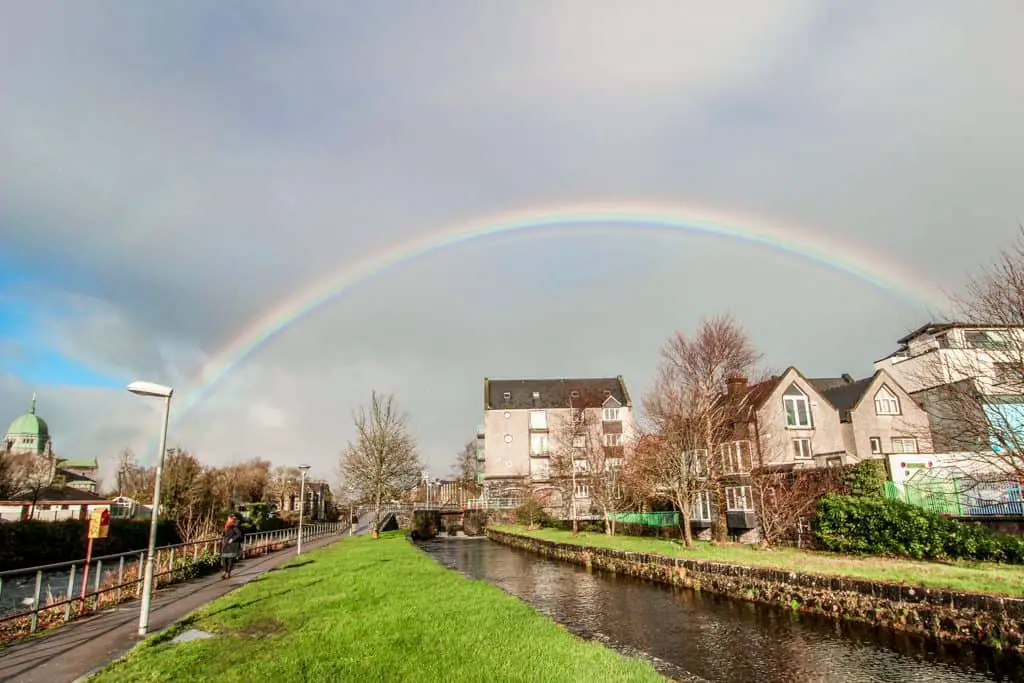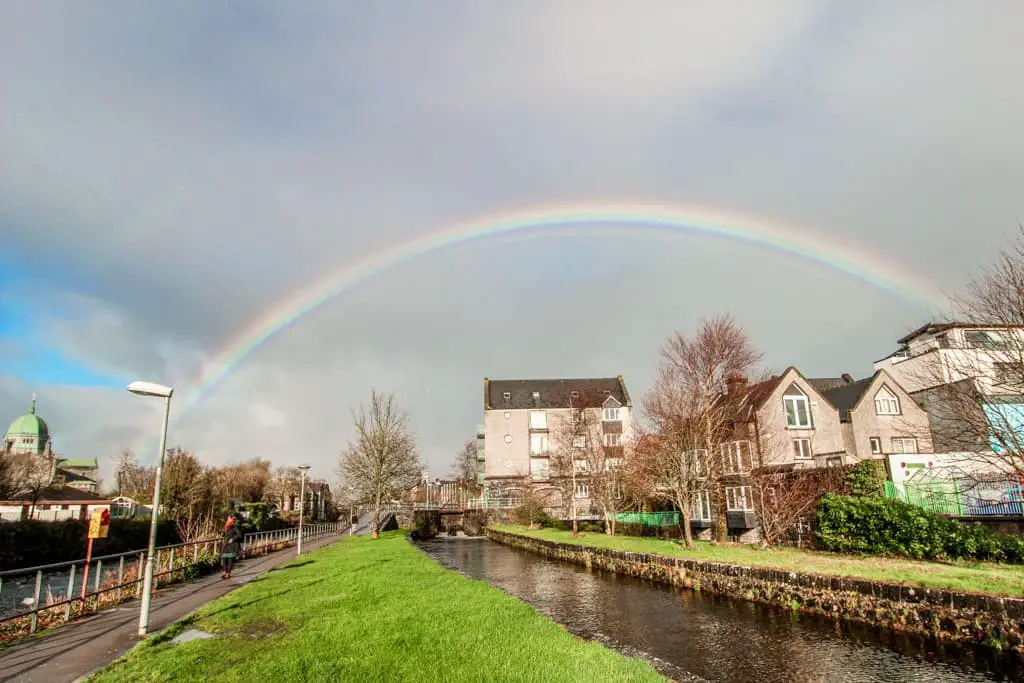 How Long Should Your Trip to Ireland Be
Ireland is a small country that packs a lot of punch. You want to make sure you plan enough time in Ireland so that you don't feel rushed and can create great experiences. I recommend at least one week in Ireland.
While you may not be able to see the entire island in one week, this time frame will allow you to see the most popular places in Ireland while also being able to experience a small town or two. 
How Much to Budget for Your Trip to Ireland
While we're on the topic of finances, let's discuss the budget for your trip to Ireland. The cost of a trip to Ireland can vary greatly depending on when you visit, how you travel, and what you do when you're there. 
While I could, and perhaps should write an entire post about the cost of traveling to Ireland. That's not what this post is exactly about. So I'm going to touch on the highlights of what you'll need to budget for and allow you to research what it might cost you. In the meantime, I'll also start working on a budget Ireland travel guide.
Anytime I'm working on a travel budget I start with my priorities for the trip. Is it total relaxation? If yes, then I'll prioritize hotel costs over other items. Is it adventure and exploration? If yes, then a cheap hostel bed in the center of town will do wonders. Am I short on time? If yes, maybe a rental car is a better option compared to public transportation.
Before you start your Ireland budget, figure out what you really want from this trip. Prioritize spending on those and find cost-effective alternatives for the other items.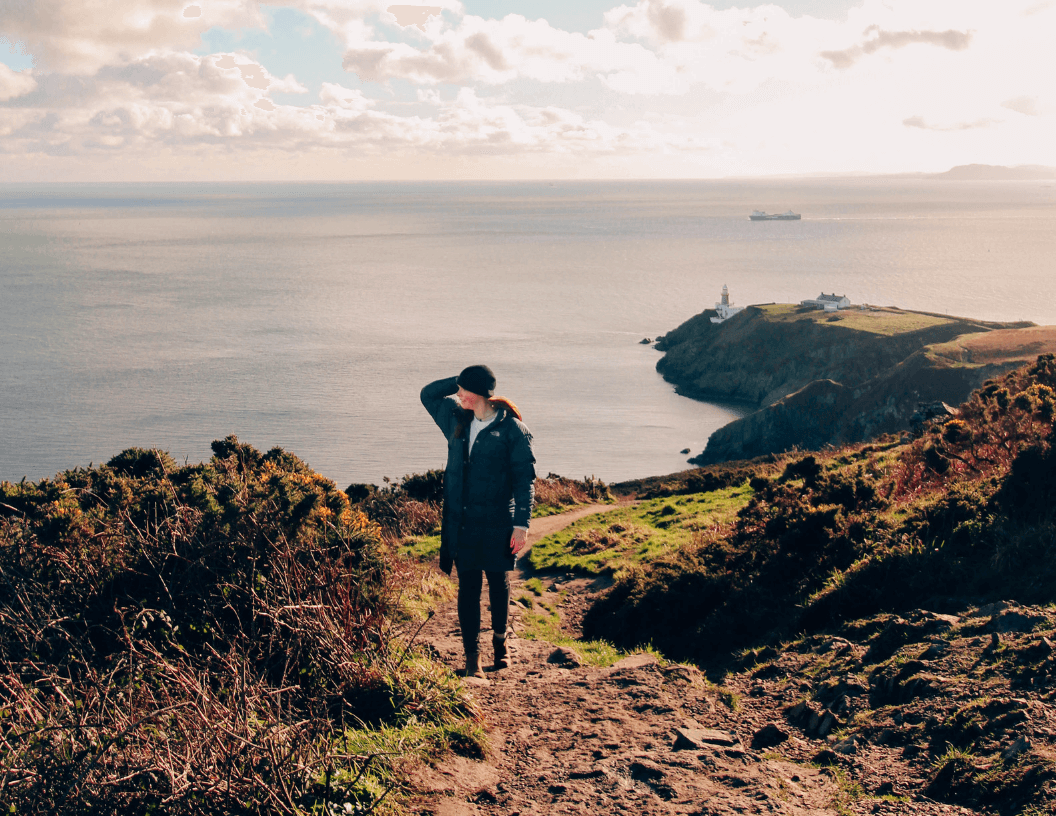 Airfare
Depending on where you're visiting Ireland from, airfare will likely be a huge portion of your budget. I've flown Aer Lingus multiple times to Ireland and absolutely love their service. If you're visiting from the United States, they've brought back direct to Dublin airport routes from San Francisco, Boston, and New York. I recommend using Skyscanner to track these flights and search for the cheapest time to visit. I've seen anywhere from $350 round trip to over $1,000. An alternative may be to find a cheap flight to mainland Europe and then take a cheaper flight to Dublin.
Accommodation
Again, the range of accommodation costs is quite wide and depends on how you like to travel. I typically stay in hostels to save money and pay around 20-30 euro per night. B&Bs are affordable options as well at anywhere from 60-100 euro per night. And the cost of hotels in Ireland is very similar to the states ranging from $150 to well over 300. And if you want to stay in a castle, that's a different story entirely.
Transportation
If you want to rent a car in Ireland, you'll have to factor in not only the cost of the car but also the cost of fuel and any required insurance. If you're not renting a car, public transportation options are more budget-friendly and can get you to most places in Ireland.
Food
I recommend booking accommodation that includes breakfast, so you only have to figure out what to do for lunch and dinner. A typical lunch will be anywhere from 10-20 euro. And a nice dinner will be anywhere from 30-50. This of course also depends on any pints you're ordering. You can save money on food by stopping at a grocery store for snacks and light meals.
Day Tours/Attractions
While there are plenty of free things to do in Ireland, many of the tourist attractions do cost money. You'll usually get the best deals by booking online. I also love using Get Your Guide for booking Ireland tours.
Your Ireland Travel Budget
Not including airfare, I plan to spend around 1000-1500 euro for a 10-day trip to Ireland. On my most recent trip, that cost doubled because I got sick with COVID and had to isolate myself in a hotel for a week. Silly me didn't buy travel insurance for the trip, so I was stuck footing that unplanned bill. Besides that, it was eye-opening to see what my budget would look like if I did stay in primarily hotels for the trip, it nearly doubled the cost!
So, prioritize spending on your bucket list Ireland experiences, especially if it's your first time, and figure out how to save on the rest. Many times, there are also ways to visit places, like the Cliffs of Moher, for free, if you're willing to hike a bit.
Side note: Seriously get travel insurance just in case you get sick while traveling to Ireland. The cost of the insurance could ultimately save you thousands!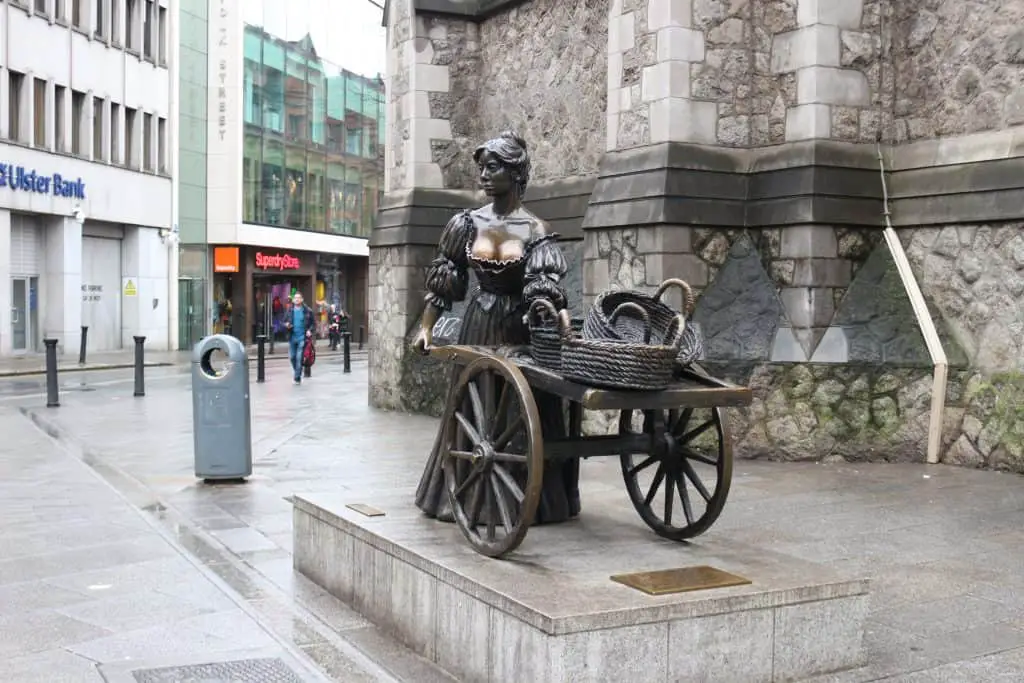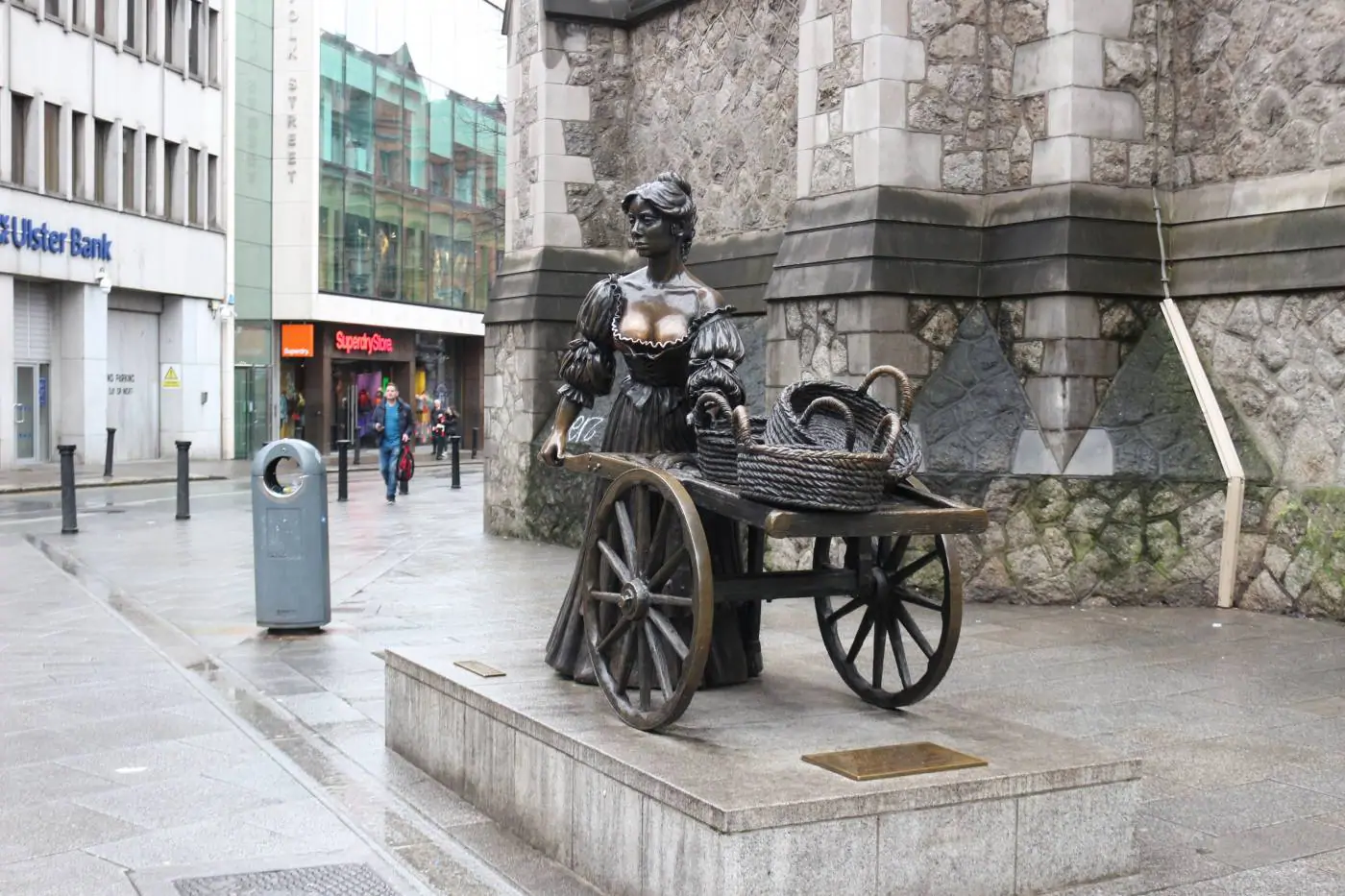 How to Get to Ireland
Two major airports serve as the gateway to Ireland, the Dublin airport and the Shannon airport. Most trips to Ireland start at the Dublin airport, especially post-pandemic, as the majority of International air carriers fly there. If you're not visiting Dublin, you can pick up your rental car or take a bus from the airport to your destination.
The Shannon airport is located on the west coast of Ireland and is a great jumping-off point for exploring County Clare and the rest of the western region of Ireland. During the pandemic, all transatlantic flights to and from Shannon were canceled and it's been a slow rebuild. The cost of flights to Shannon is a bit more expensive and not as convenient (at this time) as flying to the Dublin airport.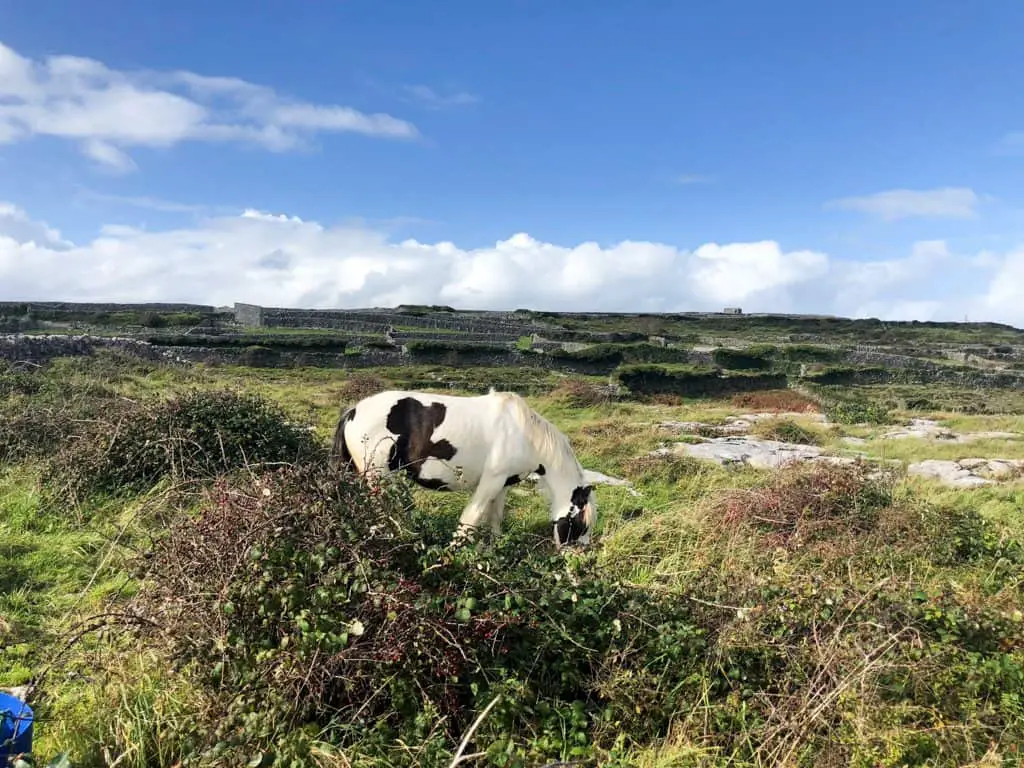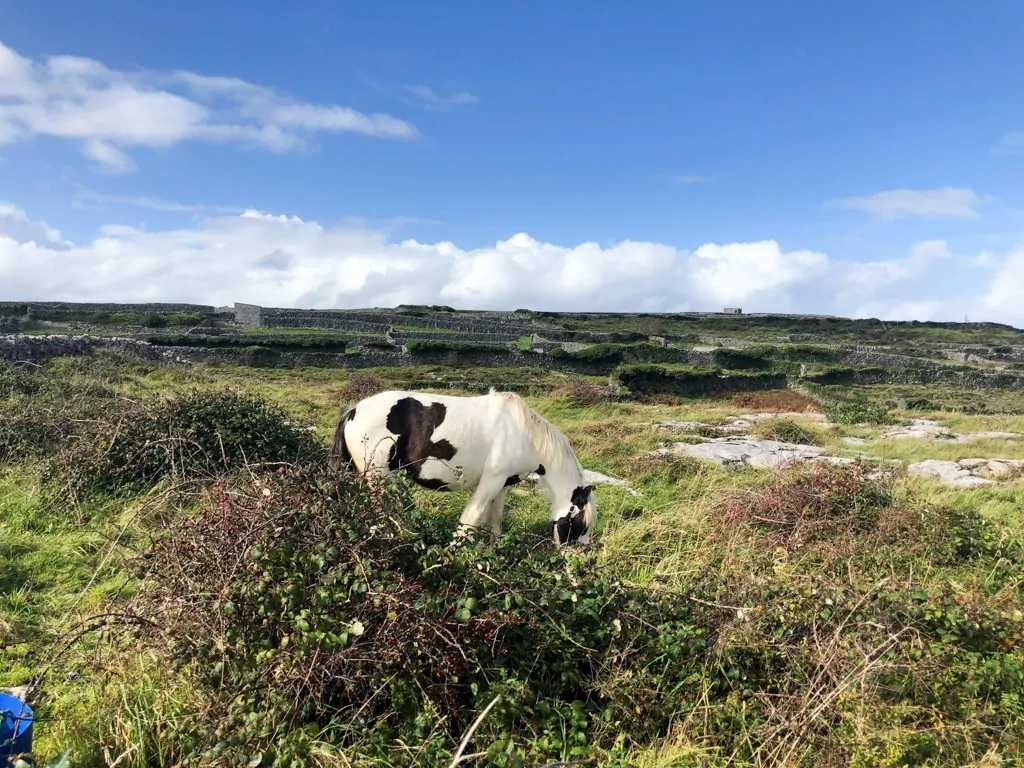 Best Time of Year to Visit Ireland
Can any time of the year be my answer? In all seriousness though, I've been to Ireland every time of the year, except for summer. Was January in Ireland absolutely freezing? Yes. Did it make the pubs that much cozier? Also yes. That being said, if you visit in the off-season, you might find restaurants in smaller towns that are closed or operating at very limited hours.  
I love traveling to Ireland in the shoulder seasons as most attractions are still open, accommodations are easily available, and travel is generally cheaper. Pick a time of year that works for your schedule and budget and Ireland will be ready for you.
Summer
Traditionally speaking, the summer months are the best time of the year to visit Ireland. All of the popular attractions are open, accommodations are open for the season, the weather is mild, and you're able to access even more remote places in Ireland with public transportation. That being said, it's also the most expensive time of the year to visit Ireland, for all of the reasons mentioned above.
Fall
Fall in Ireland is absolutely magical. My trip to Ireland in late October was one of my favorites. The colors were changing in Killarney National Park, the weather was still mild, and just about everything I wanted to see was still open. There are also fewer tourists which meant I got to experience a bit more of a local vibe in towns like Doolin.
Winter
If you visit in the winter, your Ireland packing list will include large puffy coats and thermal layers. It is very cold, rainy, and windy in the winter in Ireland. And boat trips out to the Aran Islands are few and far between. That being said, it's also really beautiful if you want a bit more of a relaxing trip. Winter in Ireland is perfect for reading a book in a pub by the fire or eating your way through the best restaurants in Dublin. If you manage your weather expectations, you can still have a lovely Irish winter vacation.
Spring
Spring is a lovely time to visit Ireland. While it will still likely be a bit rainy and cold, tourist attractions are starting to reopen and accommodation costs are budget-friendly. Except for the week surrounding St. Patrick's Day. If you're visiting for St. Paddy's Day, expect accommodation costs to be quite high, especially in Dublin.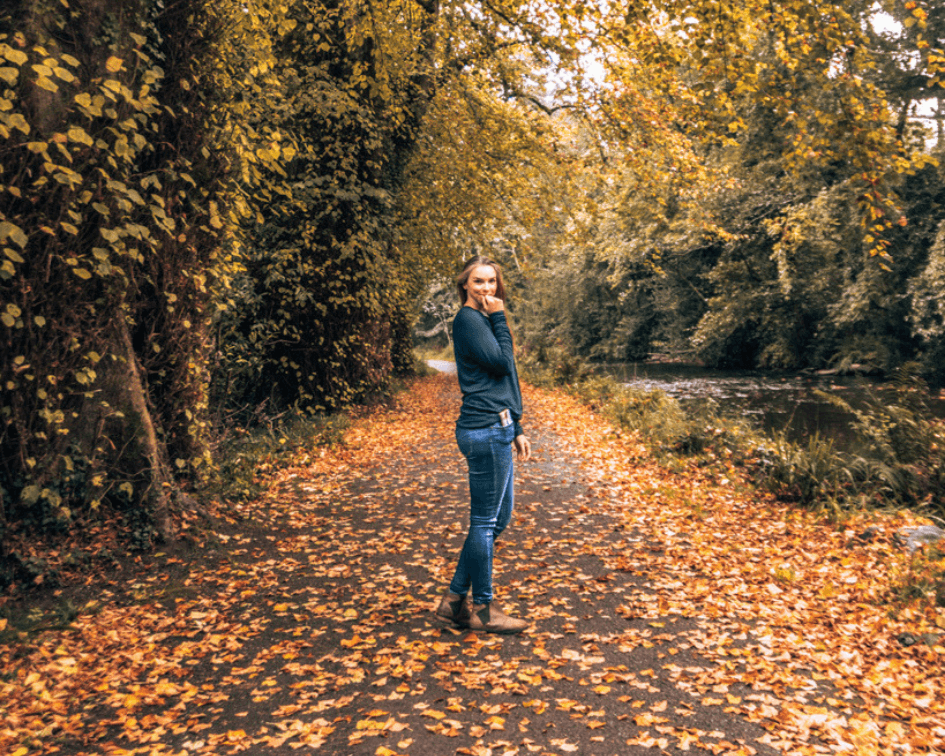 Should you Rent a Car in Ireland?
One of my biggest fears is driving in Ireland. I can barely look in the correct direction crossing the street, let alone driving on the opposite side of the car and road. No thank you. Plus, I'd need an automatic which increases the cost of a rental car.
That's why after 5 trips, I still have never rented a car! I keep saying, on my next trip, I'll rent a car, but always chicken out. If I were traveling with someone, however, I do think I'd rent a car so one person could navigate while the other drives.
That being said, renting a car in Ireland opens up more opportunities to see smaller towns, take scenic drives, experience local culture and truly go at your own pace. You can see the natural beauty of Ireland on the Ring of Kerry or even the Wild Atlantic Way. Stopping where and when you want.
If your budget allows it, I would check out this guide to renting a car in Ireland which goes into much more detail about what you need to know.
If you decide not to rent a car, I recommend that you follow my 7-day Ireland itinerary as it shares the best way to see Ireland, without a car!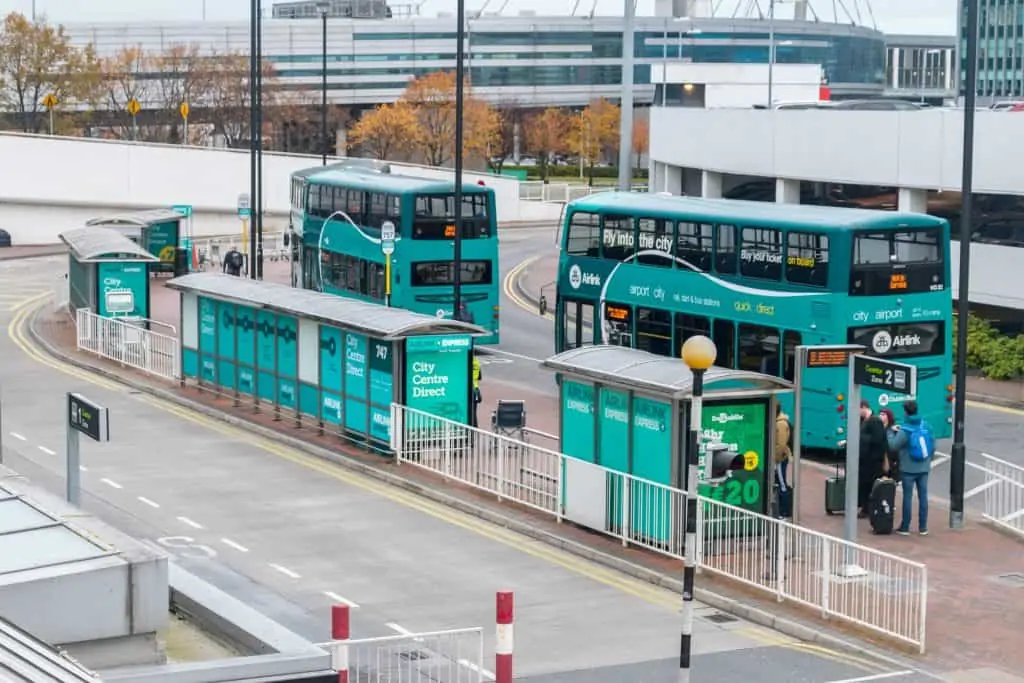 Best Places to Visit in Ireland
Now that you know the basics of how to plan a trip to Ireland. You know when you want to visit, what your budget is, and whether or not you'd like to rent a car. The next step is to start building your perfect Ireland itinerary by adding a few of these popular destinations in Ireland to your itinerary, mixed in with a couple of small coastal towns.
Dublin
If it's your first trip to Ireland, I recommend spending two days in Dublin. In Ireland's largest city, you can visit the Guinness Storehouse, Kilmainham Gaol, and see the Book of Kells at Trinity College. If museums are your thing there are a number of them to choose from in Dublin. You could also spend a day outside of Dublin city center by taking a day trip to Howth or Bray to do a stunning cliff walk.
Now, if it's not your first trip to Ireland and you've been to Dublin before, I'd like to recommend skipping it and heading to a new destination.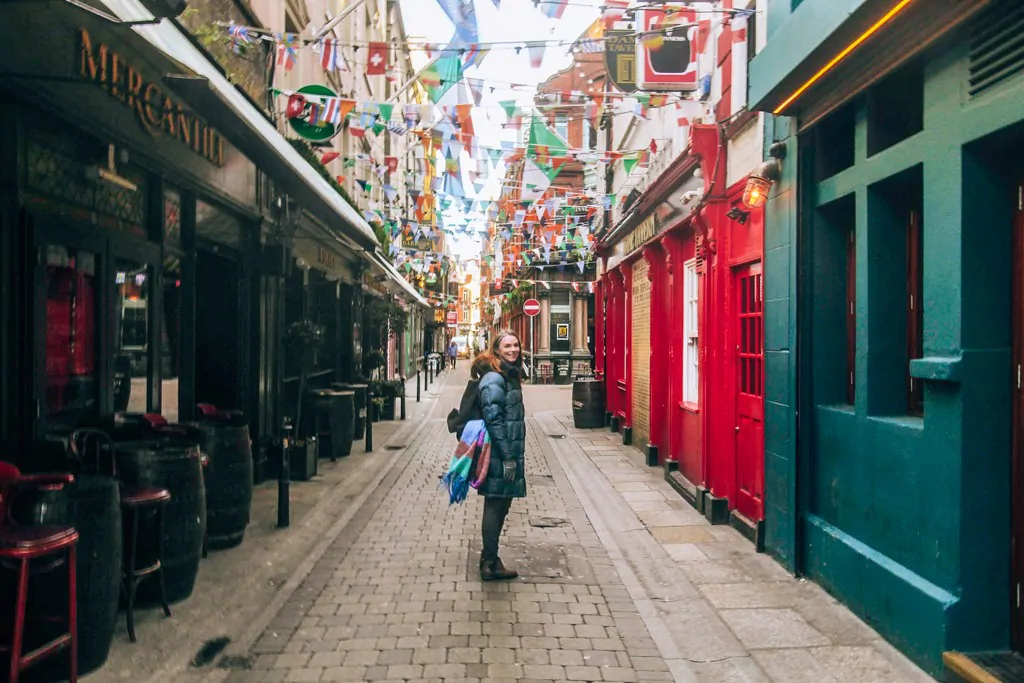 Cork
Cork is the second biggest city in the Republic of Ireland. Here you can kiss the Blarney Stone at Blarney Castle, take a day trip to the small town of Cobh, the last port of call for the Titanic, or shop at the English Market.
Galway
Galway is my personal favorite city in Ireland. The smallest of the three major cities in Ireland, Galway is my home away from home. There are so many fun and budget-friendly things to do in Galway. You can walk the cobbled streets of the city center, listening to buskers as you pop in and out of Galway's best pubs. Or you can take a day trip to the Aran Islands to get a taste of traditional Irish culture. 
I recommend basing yourself in Galway and taking day tours from Galway to see more of the west coast, especially if you don't have a car.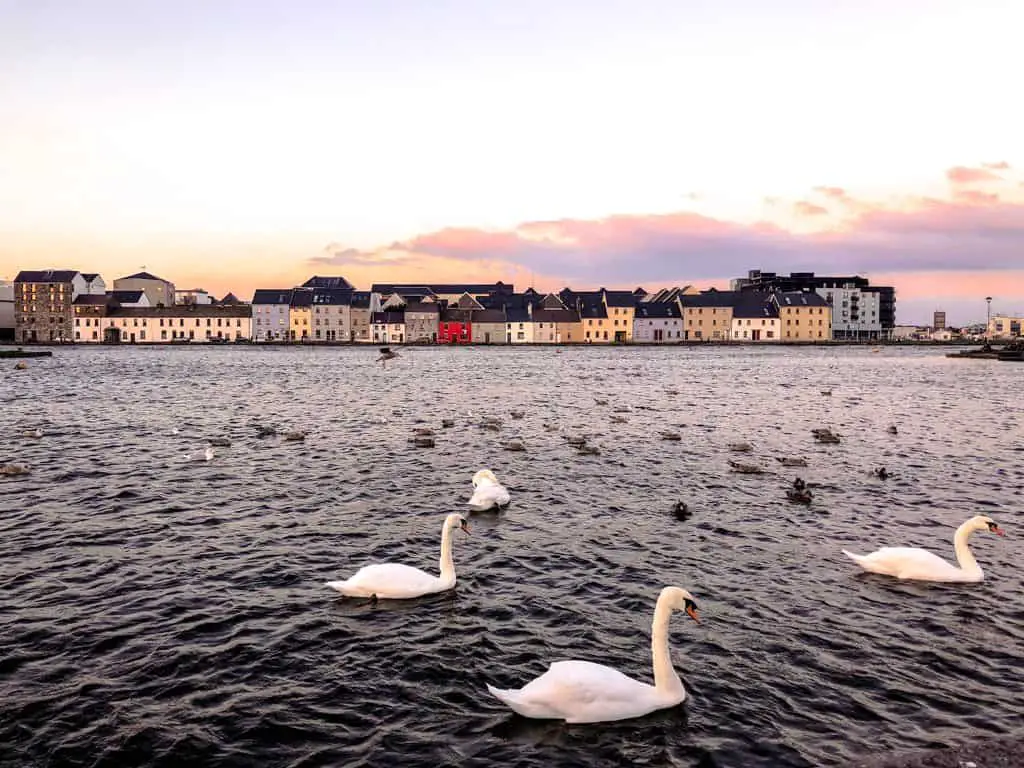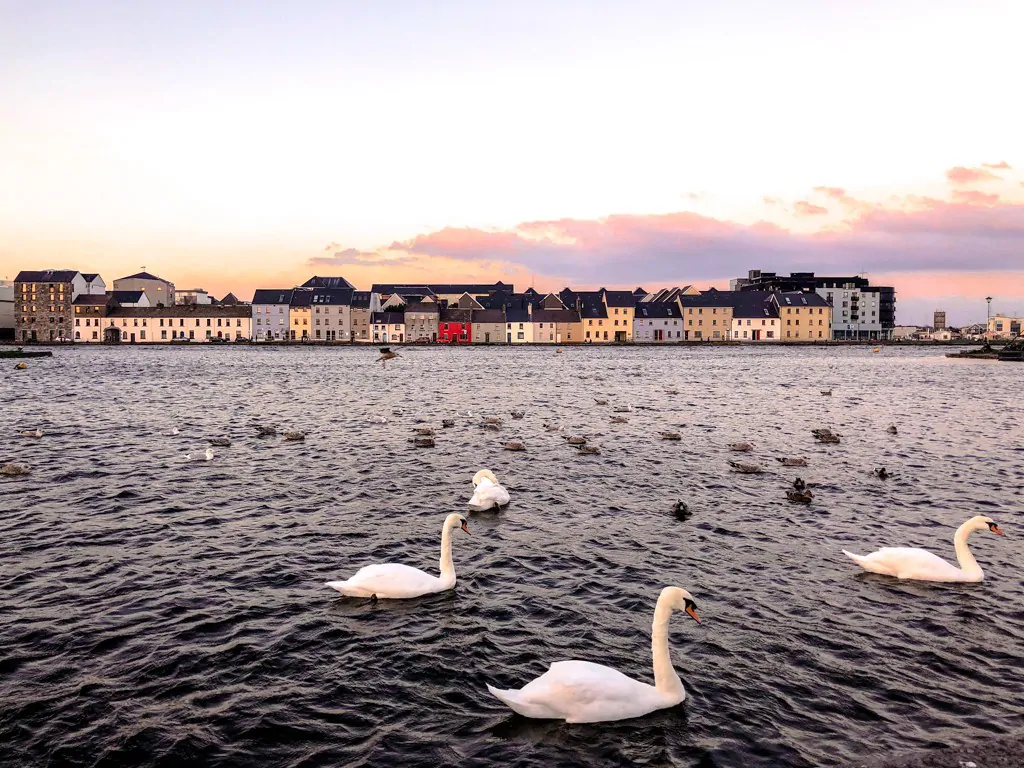 Doolin
Doolin is a charming and colorful town located in County Clare and is surrounded by a beautiful Irish landscape. In Doolin pubs, you can hear traditional Irish music nightly, hike in the Burren National Park, and of course, visit the majestic Cliffs of Moher.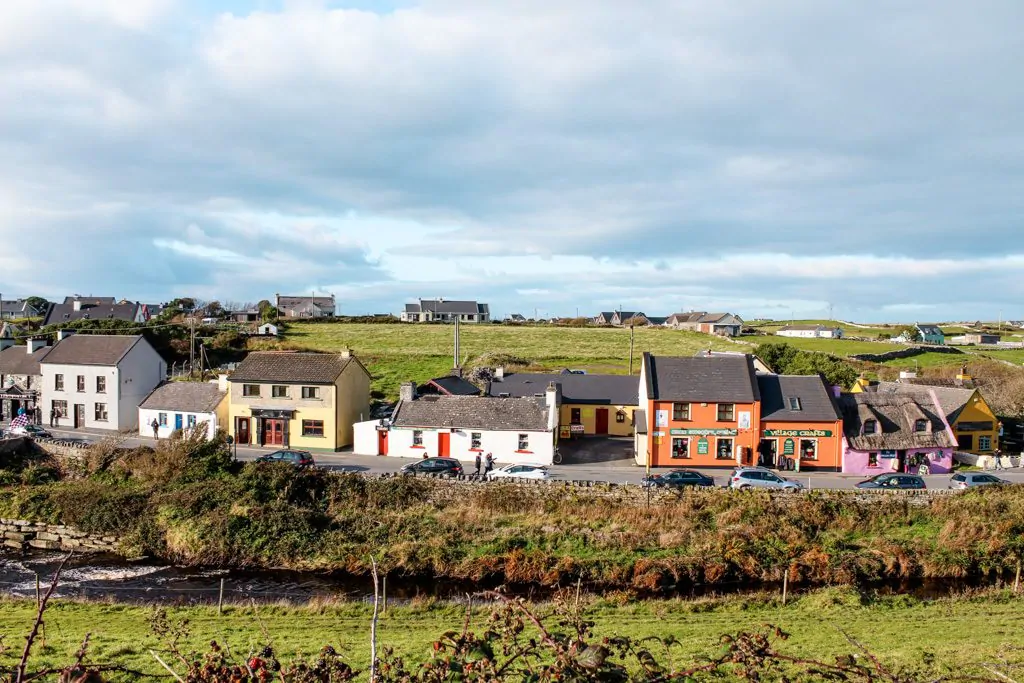 Kinsale
Kinsale is a small and incredibly colorful fishing village in County Cork. There are amazing restaurants in Kinsale, a gorgeous coastal walk to an ancient fort, and cute shops. I recommend staying in Kinsale or you could make it a day trip from Cork.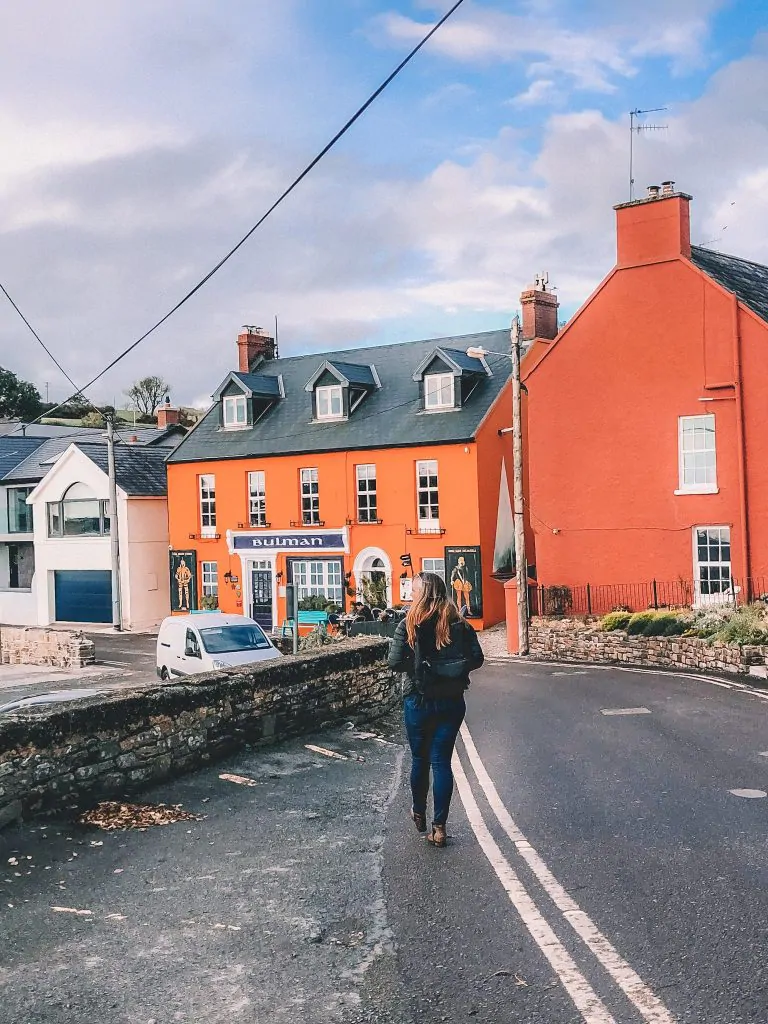 Clifden
Clifden is a very small fishing village surrounded by Connemara National Park and filled with historical sites. You could bike or drive the stunning Sky Road, see the bog landscape of Connemara, or take a hike in one of Ireland's best national parks. Clifden is the perfect place for the outdoorsy traveler.
Killarney
Killarney is a super cute city located near Killarney National Park. Killarney National Park itself offers a gorgeous bike ride by lakes and to waterfalls. This is a great place to stay before starting your Ireland road trip on the Ring of Kerry where you will see the rugged Skellig Michael island (where Star Wars was filmed). If you don't have a car, there are bus tours for the Ring of Kerry as well.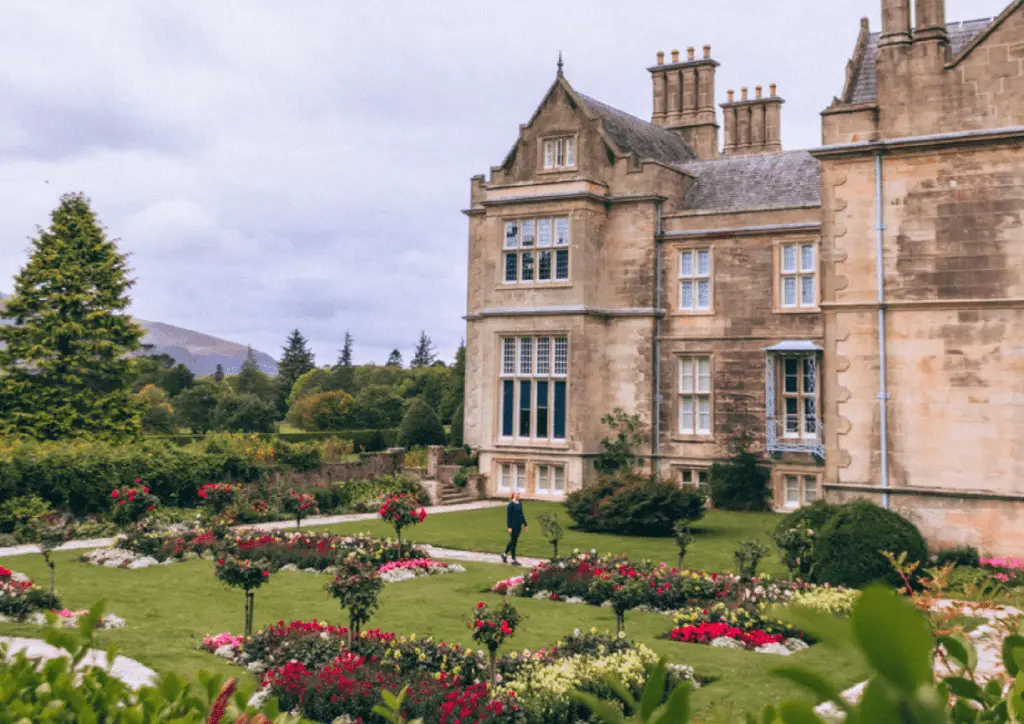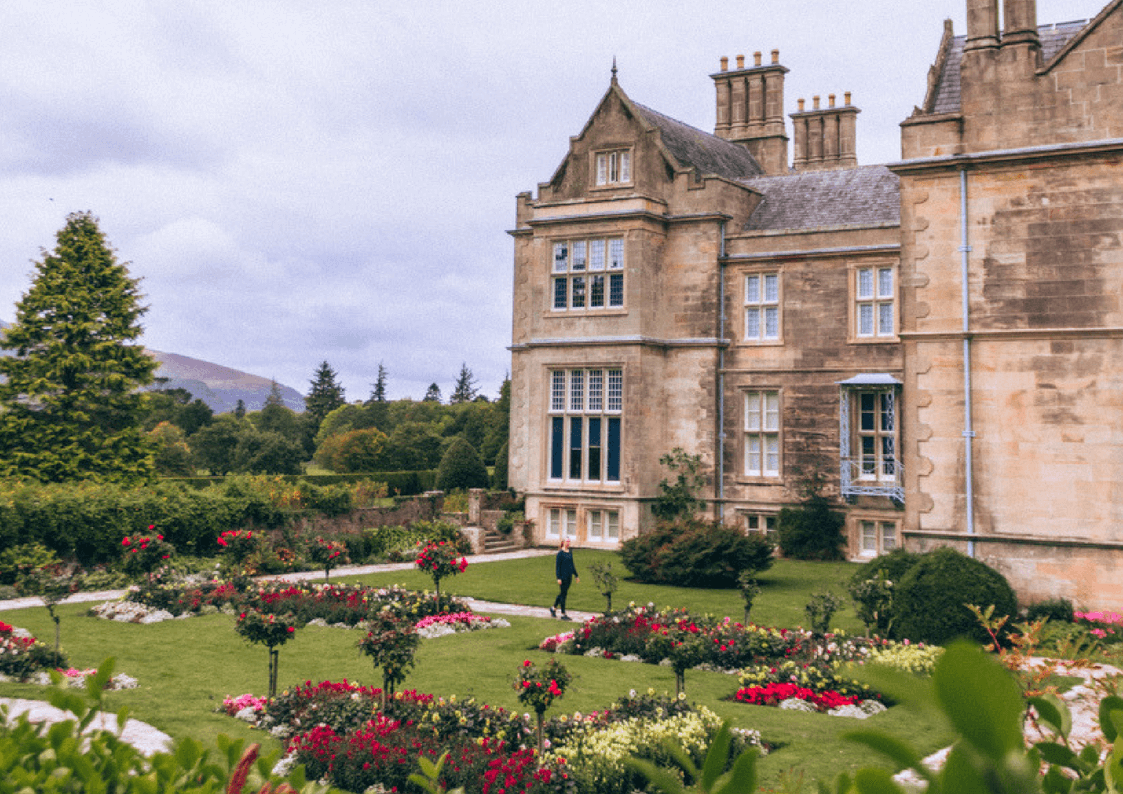 Kilkenny
I was pleasantly surprised by Kilkenny. I truly didn't know what to expect. But it's a great medieval city with an ancient castle you can tour and distilleries to visit. If you've been to Ireland before, I recommend checking it out. But if it's your first time, you can skip it for other destinations listed here.
Dingle Peninsula
The Dingle Peninsula is an Ireland highlight for many people. Slea Head drive rivals the Ring of Kerry as one of the most scenic drives in Ireland. There are several white sand beaches to visit and Dingle town is known for its amazing restaurants and pubs. Each year there is a Dingle Food Festival which should be on every foodie's bucket list!
Northern Ireland
I know, I haven't mentioned Northern Ireland yet, so let's talk about it! Northern Ireland is still part of the United Kingdom after a very tumultuous history. I've only visited Northern Ireland once and it was for a short time so I decided to make the most of it by taking a guided tour.
The first day was spent exploring Belfast, Northern Ireland's capital city, on my own. Although, in hindsight, I wish I'd taken a black cab tour to learn a bit more about Belfast's history.
On the second day, I took a bus tour where I walked across the Carrick-a-Rede rope bridge, saw the gorgeous Giants Causeway, and enjoyed more of Ireland's gorgeous green hills.
If you don't have much time and want to add Northern Ireland to your itinerary, I suggest utilizing tours to help you see the highlights!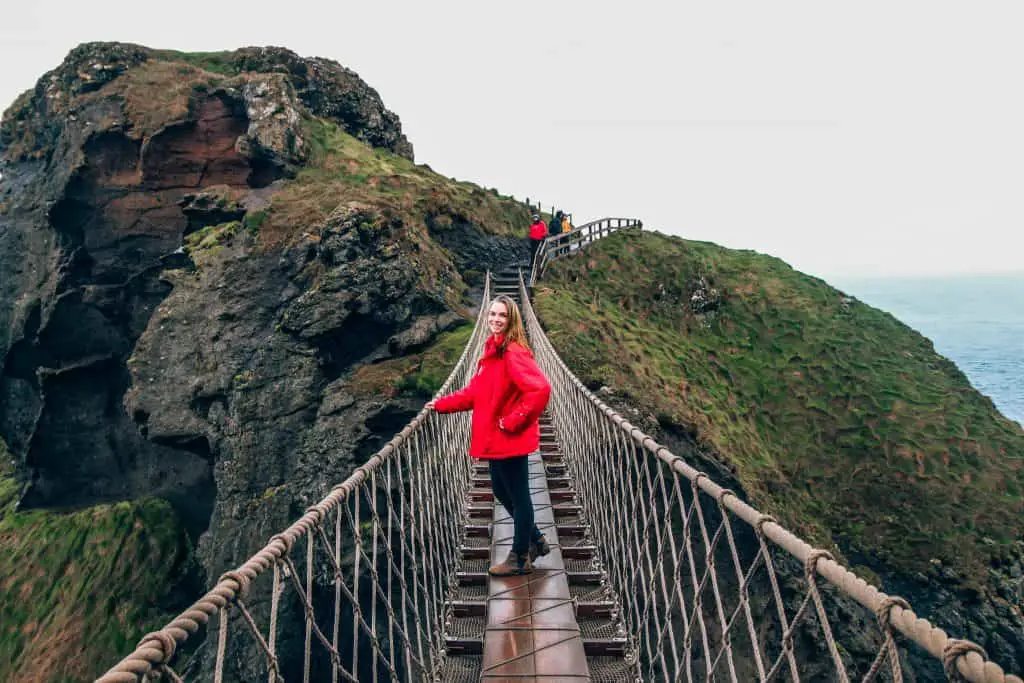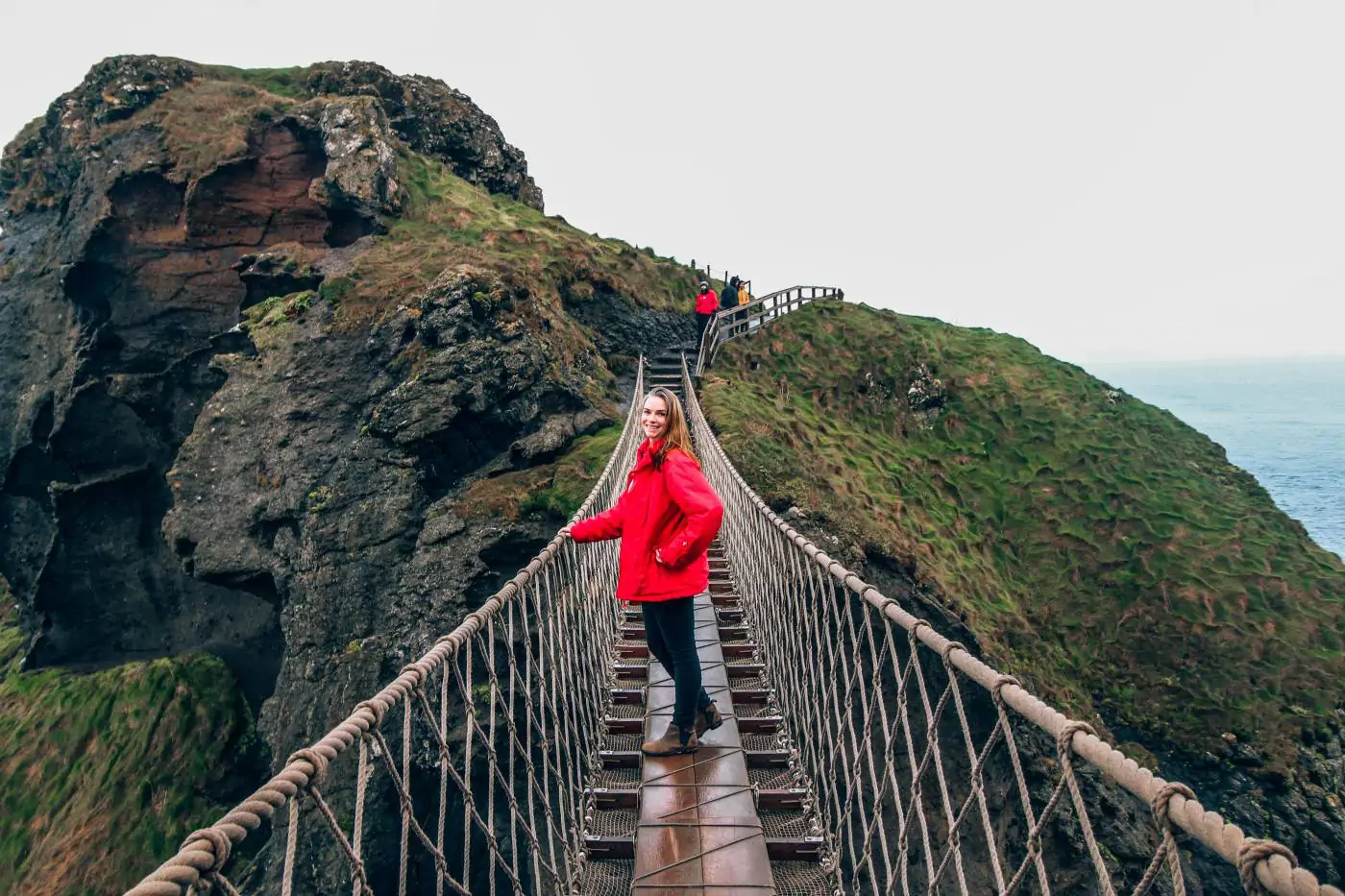 The Best Ireland Itinerary
As mentioned multiple times in this post – the best way to see Ireland will be different for everyone. If you're a hiker there are plenty of national parks to "get lost" in. But if you're a city person, those hikes are going to be low priority compared to exploring Ireland's best cities.
Take what you've learned from this post, and create YOUR best Ireland itinerary. You can also download this free Ireland trip planner to help you have a great experience on the Emerald Isle. 
No matter where you decide to go in Ireland, make sure you pop into a pub to chat with the locals. Spend a day or two in the countryside. And pick one of Ireland's cities to visit.
I hope that you have a blast exploring Ireland and fall in love with it the way I have. The people, the landscape, and the energy of this small Island are something that everyone should experience.
Save this post to Pinterest for planning your Ireland Itinerary!