I grew up just 20 minutes south of San Francisco and spent quite a bit of time exploring the city from high school until I left California for graduate school. I saw my first musical, Rent, at the War Memorial Opera House, I watched Giants games at Candlestick Park, and still refer to Oracle Stadium as PacBell Park, I've ice skated in Union Square during the holidays and had birthdays at Pier 39. Since moving into the city in 2020, I've expanded my San Francisco bucket list and am steadily working my way through many of the awesome things to do in San Francisco.
I figured I would share my bucket list for San Francisco with you to help you plan your visit to the city or, if you're local, spark some interest in re-discovering the city by the bay as it reopens post Pandemic. 
It's quite the long bucket list, so it's organized by type of activity and I share the neighborhood it's in. I was going to break it down by neighborhoods because I figured that would help you plan a weekend itinerary or a full day exploring one neighborhood. But dang if there aren't way more little San Francisco neighborhoods than I imagined. I got so confused! So, by activity it is!
But first, here's a general overview of my top tips for visiting San Francisco. 
This post contains affiliate links, which means that, at no additional cost to you, I will earn a tiny bit of income if you decide to make a purchase or booking. For more, check out my disclosure. 
Where to Stay in San Francisco
The majority of hotels are located in or near Union Square. While I'm not a huge fan of Union Square it is that it's centrally located and near public transportation options.
Alternatively, if there is a neighborhood you really want to spend the majority of your time in, like the Castro or Haight, consider getting a hotel or Airbnb in that specific neighborhood. 
San Francisco neighborhoods are very walkable, one tends to bleed into the next, so no matter where you stay in San Francisco, you'll be just steps or a short drive from everything.
Check out your San Francisco hotel options here.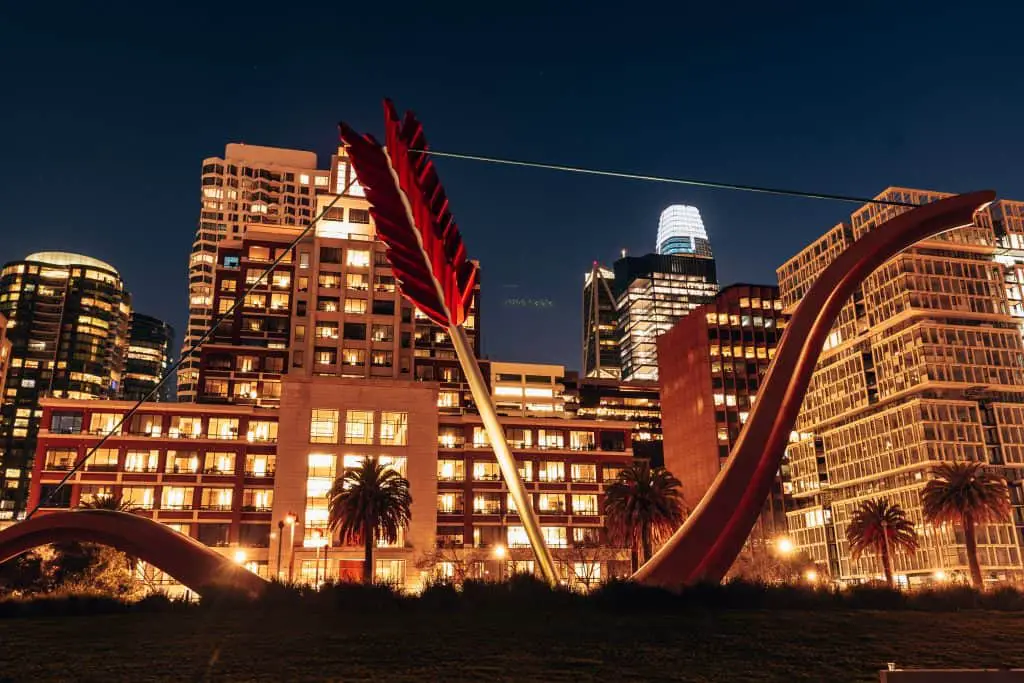 What to Pack for San Francisco
San Francisco is a casual and very accepting city. You'll see such a wide variety of clothing styles here. Yesterday, within 10 minutes at a cafe, I saw a young family looking like they'd come from church, a young woman looking like she stepped out of the 70s ,and two skater kids.
Bottom line, dress how you want to. If you've been wanting to try something new, this might be the best place to do it because no one will care if it looks a bit off beat (it probably doesn't – you look amazing!).
That being said, jeans, tennis shoes, and a nice top with a jacket are appropriate for day time exploring. If you're going out to a nice meal, just swap out the tennis shoes for some flats or boots and you're "dressed up". I tend to not do heels here, or anywhere for that matter, but particularly in San Francisco because walking on hills in heels is a skill I have not mastered yet, nor do I want to.
Here are some San Francisco Packing List Essentials
Jacket: A jacket is a must for San Francisco. Moving from one neighborhood to another can result in drastic changes in weather and you'll want to be able to pull a jacket out from your backpack. I wear a down jacket year round and layer on a rain jacket if it looks like it'll be a rainy, or misty, day.
Comfortable shoes: Like I said, heels aren't necessary. My favorite, and insanely comfortable shoes, are these Sorel Booties that are also waterproof and these Sorel sneakers that are cute and comfy!
Backpack: You'll likely be gone from your hotel room most of the day, so you'll want a lightweight backpack to carry your snacks, water bottle, layers, and camera.
Water Bottle: Bring a reusable water bottle to rehydrate after climbing all of these hills! The tap water in San Francisco is some of the best, you don't need to filter it or rely on plastic bottles. Do good for your body and the environment!
Camera: Whether you use your phone's camera or a fancy schmancy camera, bring one along! This is such a picturesque city, you'll want to capture it!
Portable Charger: Since you'll be out all day, you'll need to keep your cell phone/camera batteries charged up. You'll use your phone for Ubers, directions, Yelp reviews, and photographs. That battery will go quickly! This is the portable charger I use. When it is fully charged I can recharge my cell phone and my camera multiple times in a day.
I wrote a detailed San Francisco packing list guide that breaks out what to wear based on our unique weather patterns, ahem microclimates, so check that out for more packing information.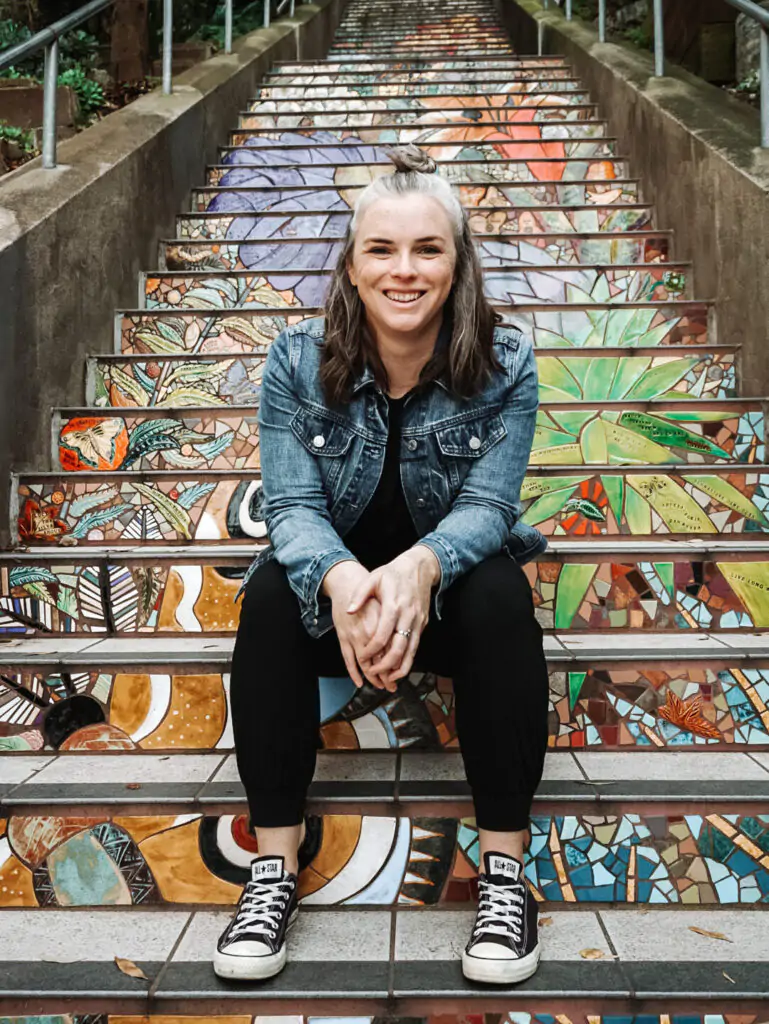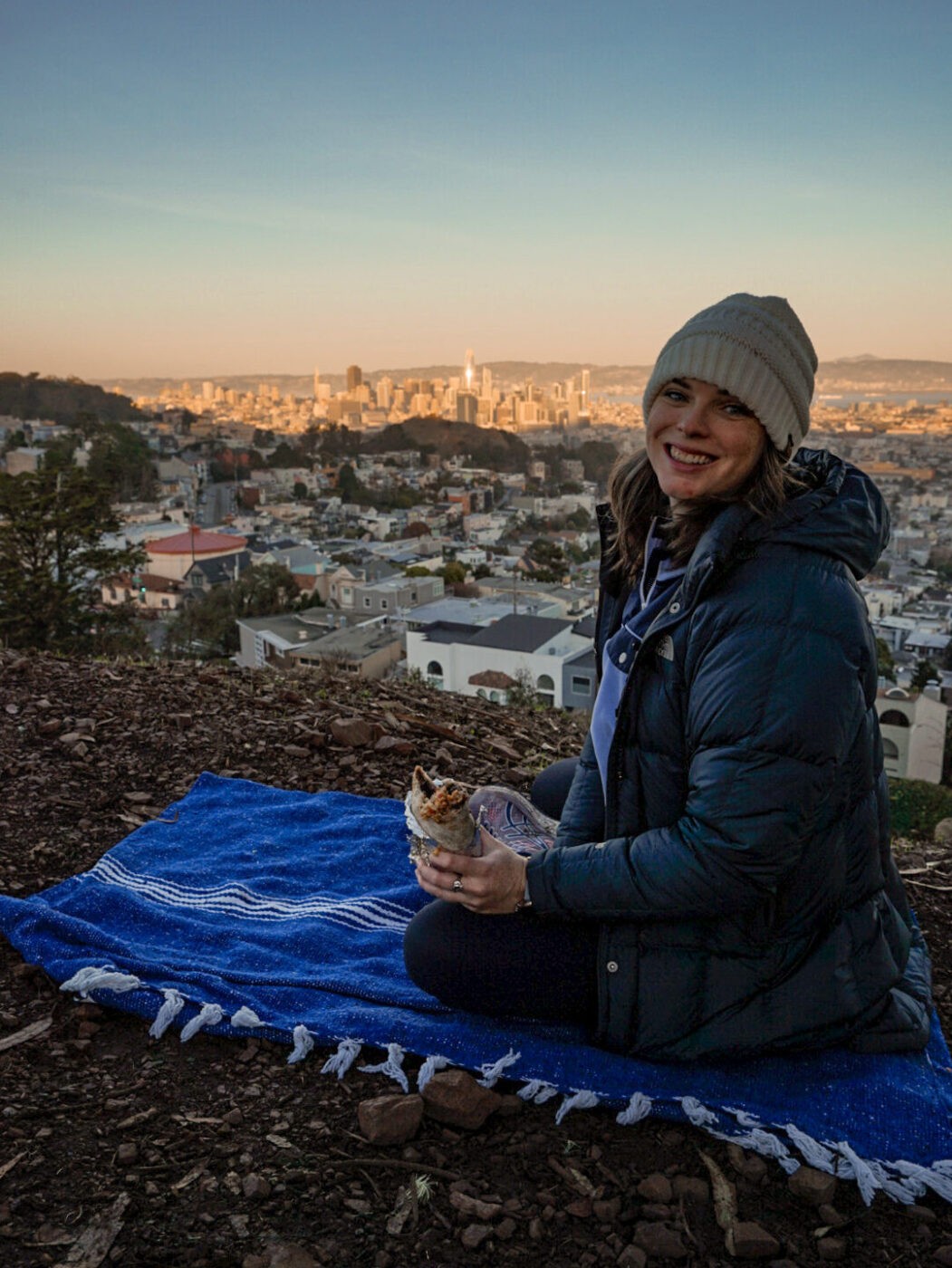 5 Quick Tips for Visiting San Francisco
If you need to rent a car, do it only for the days you'll need it. Use Kyte, they'll deliver the car to you and pick it up, so you don't have to go back to the airport to get it. This will save you big time on parking
When you do have a car, take everything out of it. Car break ins are really common here, especially in tourist areas.
Homelessness is a complex problem in the city. You might see and smell things you wish you never had, but they're very much a part of San Francisco. 
Maintain an open mind. San Francisco is a very open minded, liberal city. You will see same sex couples openly displaying their love (I saw the sweetest engagement) in front of you. This is their town, this is where they're safe. Keep it that way.
Don't spend any all of your time at Pier 39 and Fisherman's wharf. There is so much more to see here!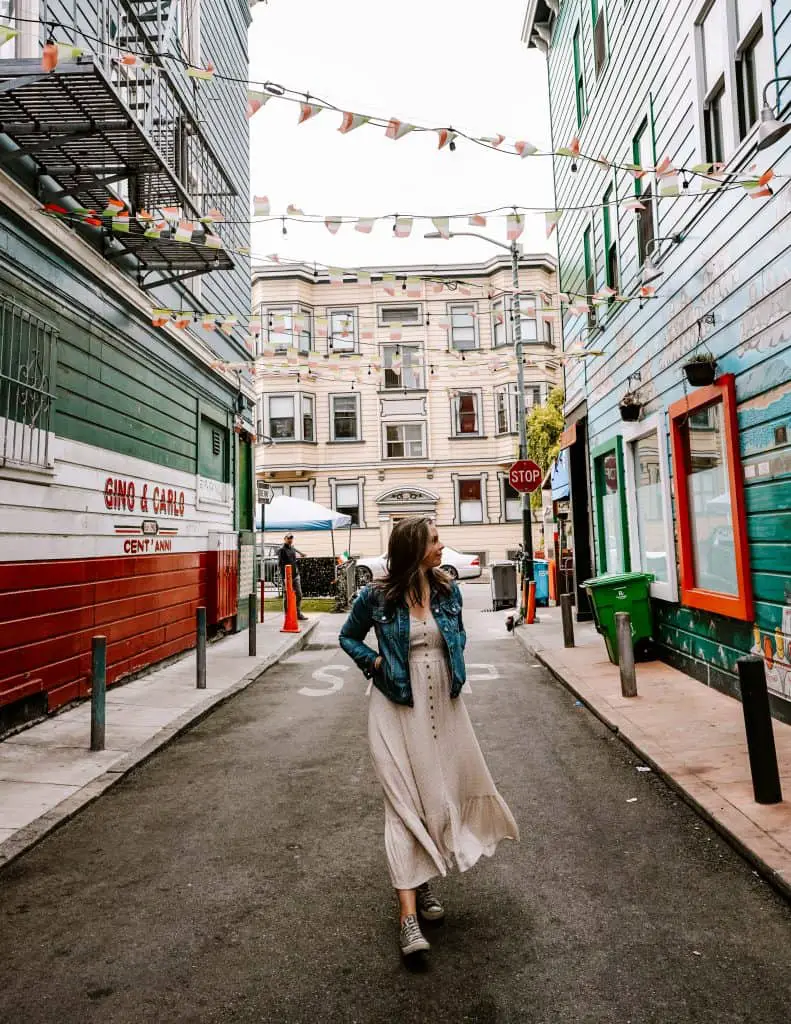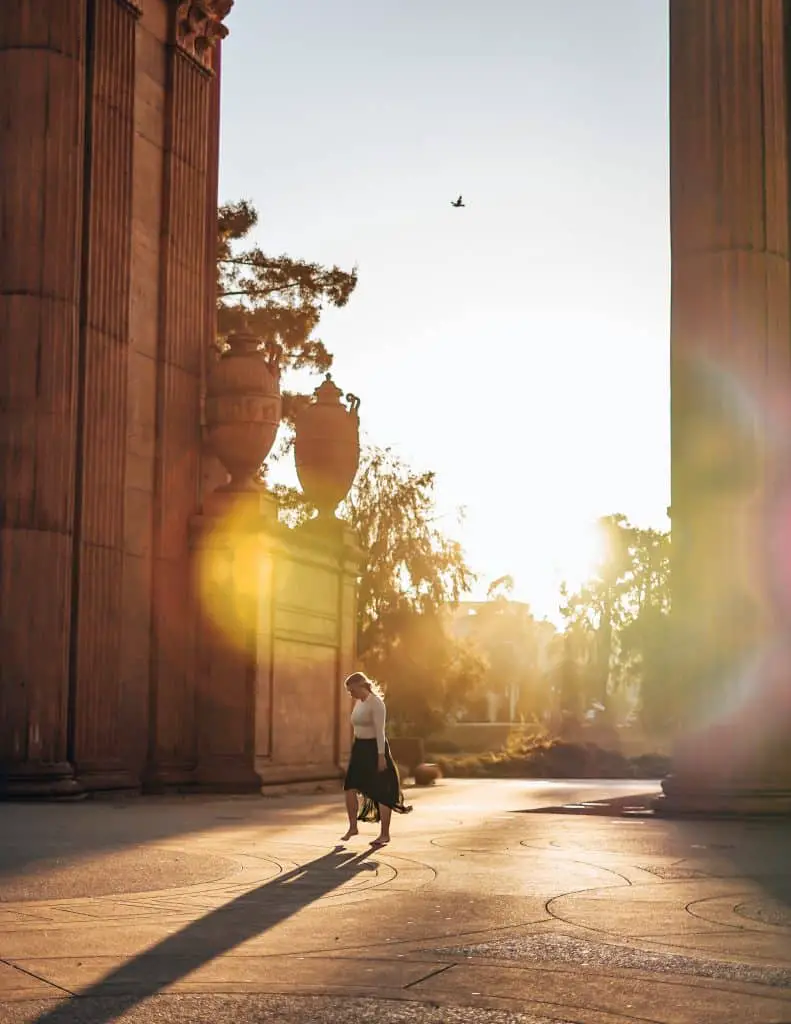 Your San Francisco Bucket List
Below you'll find a list of 100+ awesome things to do in San Francisco. Some I've done, some are on my bucket list as well. I'll put a check mark next to the ones I've done for transparency. Pick any that appeal to you and have fun exploring San Francisco.
Ps…. I know the numbers are off as you get to the bottom. I recently updated this post and was having one hell of a time trying to adjust the bullet points so I gave up. There are at least 125 things to do in San Francisco on this list!
San Francisco Bucket List: Outdoor Activities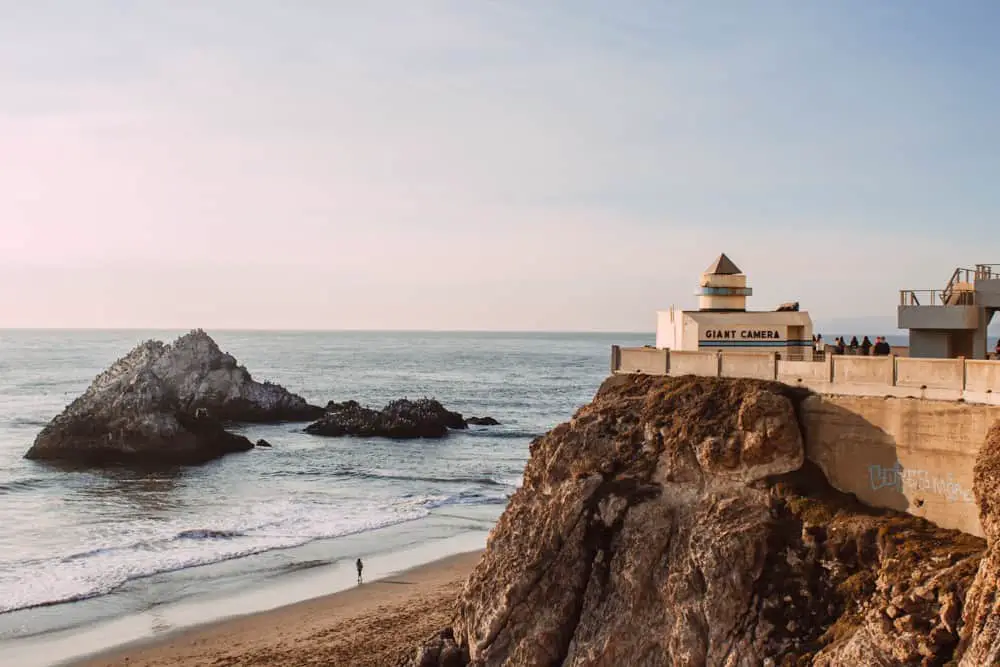 One thing I love about San Francisco is its easy access to nature. You don't need to leave the city to benefit from the restorative effects of nature.
Hike Lands End to the labyrinth that overlooks the Golden Gate Bridge and Pacific Ocean. This not so hidden gem anymore is popular amongst locals and a great sunset spot (Presidio) ✅
Having a bonfire at Ocean Beach is incredibly high on my San Francisco bucket list. I walk by people enjoying the bonfire pits every night of the week, and especially on the weekend. There are designated fire pits at Ocean Beach, but you'll also see people making their own. Bring everything you need, including a bucket to fill with water to put out the fire when you're done  (Outer Richmond)
Did you know that San Francisco has a ruin? It's Sutro Baths! This former bathhouse is now a haven for graffiti artists, photographers, and walkers. You can still see the steps that lead into the pools, although I definitely wouldn't go swimming in them now. Sutro Baths also has trails that connect to the Lands End trail, so you could easily visit both in an afternoon, checking off two items on this bucket list (Seacliff) ✅
Across the street from Sutro Baths is Sutro Heights Park, a formerly walled Victorian Garden. This is very much a local gem as it's tucked away in Seacliff overlooking Ocean Beach and Seal Rock. There are a few benches to watch the sunset and ample grassy areas for a picnic (Seacliff) ✅
Walk Lovers Lane, the oldest footpath in the Presidio. This is a .6 mile completely paved path, but keep your eye out for the art installation by Andy Goldsworthy near the south end of the trail. This is a popular place for photo session! (Presidio) ✅
Chill out at Crissy Field with views of the Golden Gate Bridge and the city skyline. There is a lot to do in this area from picnics, to biking, to simply enjoying a sunny San Francisco day (Presidio) ✅
Baker Beach is probably one of the more popular beaches in San Francisco and definitely worth the visit with its awesome views of Golden Gate Bridge and connection to the Batteries to Bluffs trail. Fair warning though, the closer you walk along the beach to the bridge, the less clothing is worn (Presidio) ✅
Marshall's Beach is located just north of Baker Beach and is only accessible by the Batteries to Bluffs trail either from Golden Gate Overlook or Baker Beach. This beach at times is inaccessible due to the tides, but is a great sunset spot. It's also a nude friendly beach (Presidio) ✅
As mentioned above, the Batteries to Bluffs Trail is an awesome hike that doesn't require you to leave the city! It's roughly 2 miles round trip with a mix of coastal pathways, staircases, and consistently gorgeous views (Presidio) ✅
Walk the 17 mile Cross Town Trail. If you're a walker, this is a great way to see lesser known parts of San Francisco (entire city)
San Francisco Bucket List: Viewpoints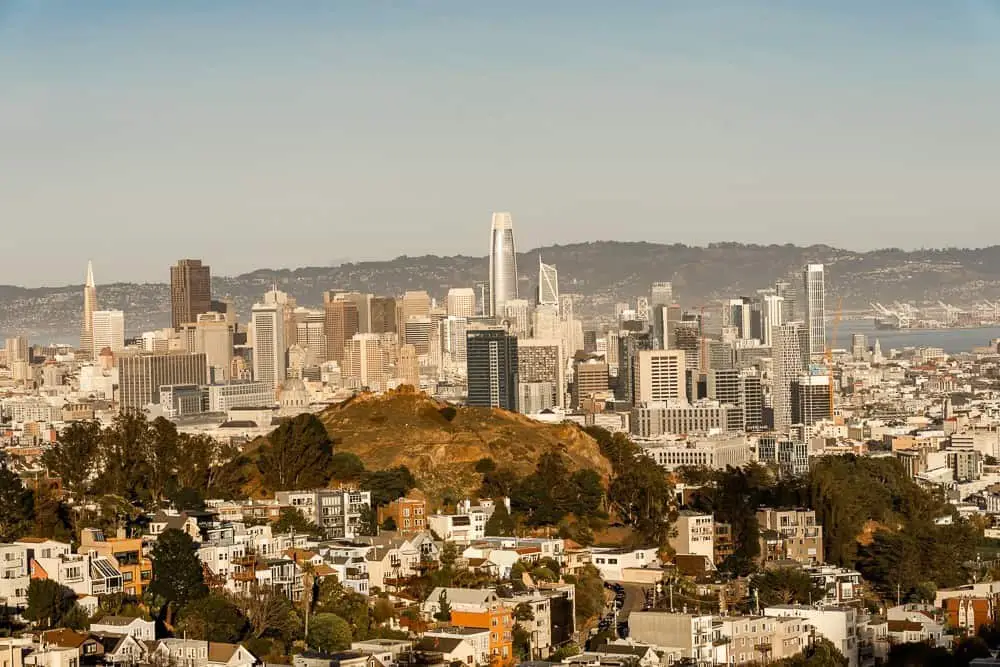 With all its many hills, some of which have parks at the top, there are ample locations to take in the amazing views in San Francisco.
Gaze out over the San Francisco Bay, Alcatraz Island, and Angel Island from Inspiration Point (Presidio)
Grab a workout on the Lyon Street Steps. These steps are a popular workout location for locals, but the view from the top makes the climb worth it. Alternatively, just park at the top and enjoy the view without the sweat session. (Pacific Heights) ✅
Take sunset photos at Pier 7, perhaps the most beautiful pier in the city. It lines up perfectly with the Transamerica Pyramid building. (Embarcadero)
Climb to the top of the highest mountain in San Francisco, Mt. Sutro. Nope it's not the more popular Twin Peaks, but offers just as striking views of the skyline, Sutro tower, and the Bay to the south. (Forest Knolls) ✅
Fall in love at Cupid's Span. Ok not, really, but this unique art installation is one of my favorite places, especially after dark. I love how the buildings light up behind it! (Embarcadero) ✅
Twin Peaks is a popular tourist destination, especially at sunset. It's very picturesque and fun to see the buildings across the bay appear to light on fire as the sun sets. You also get a 360 view of the city from Pacific Ocean to downtown. But, it does get crowded. For almost the exact same view (without the ocean) with fewer people, head to Tank Hill. (Twin Peaks) ✅
San Francisco Bucket List: Landmarks & Tourist Attractions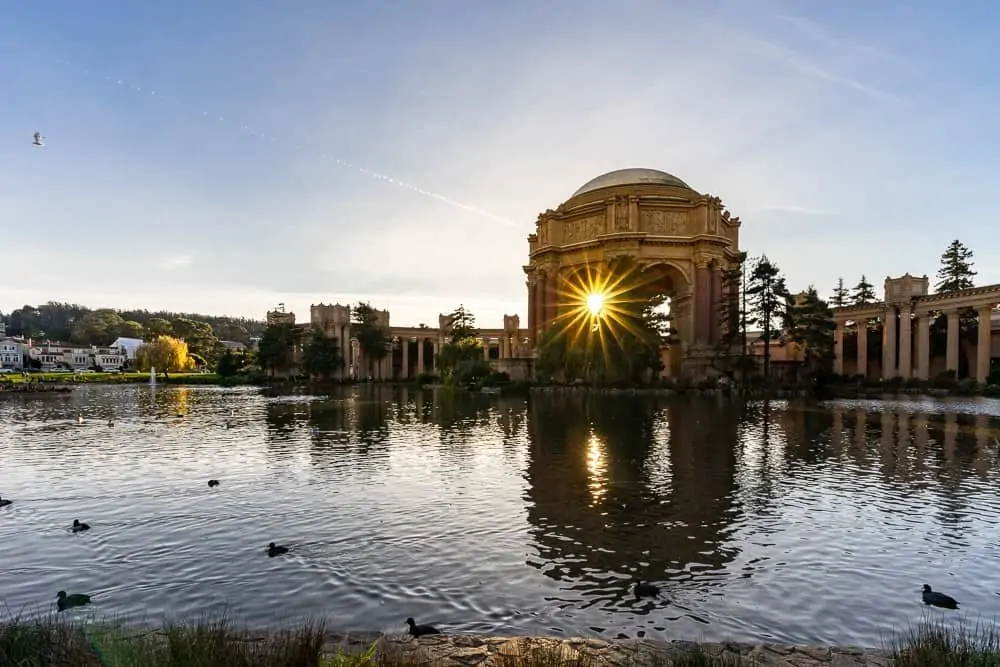 If it's your first visit to San Francisco then there are some things that you just have to do.
Climb to the top of Coit Tower for 360 degree views of the city. While it's a steep climb to the base of the tower, you'll avoid traffic and parking issues.  (Telegraph Hill) ✅
Perhaps one of my favorite places in the city, the Palace of Fine Arts is a must for a leisurely stroll or picnic. (Marina) ✅
Drive down the "crookedest street" in the world, Lombard Street. Ok, it's not actually the most crooked street, but it is quite fun, and beautiful, to drive down. Go early in the day to avoid traffic (Russian Hill) ✅
Ride the Cable Cars! While, highly touristic, this is kind of a must do and really fun. But avoid the lines from the start and end points and catch the Cable Cars from the middle of their routes. (Fisherman's Wharf, Financial District, Chinatown, North Beach) ✅
Sample the food shops at the Ferry Building. There is also an awesome farmers market at the Ferry Building on Tuesdays, Thursdays and Saturdays (Embarcadero) ✅
I don't normally recommend visiting Pier 39 or Fisherman's wharf, but I really love the sea lions at Pier 39. If you're nearby, definitely stop to see them. Then get out of the area ASAP!  (Pier 39)
If you like iconic buildings, you must visit Grace Cathedral. It's a beautiful Gothic Church (reminds me of Notre Dame Cathedral in Paris) located across from a lovely park. What I love about it is how the outside lights up in celebration of current events (Christmas, Pride, 4th of July, etc) (Nob Hill) ✅
What I love about San Francisco is that each neighborhood has a classic movie theater. While many have closed, there are still plenty that show movies. Perhaps the most well known is the Castro Theater. They do fun sing-alongs to popular movies, like Frozen 🙂 (Castro) ✅
Golden Gate Bridge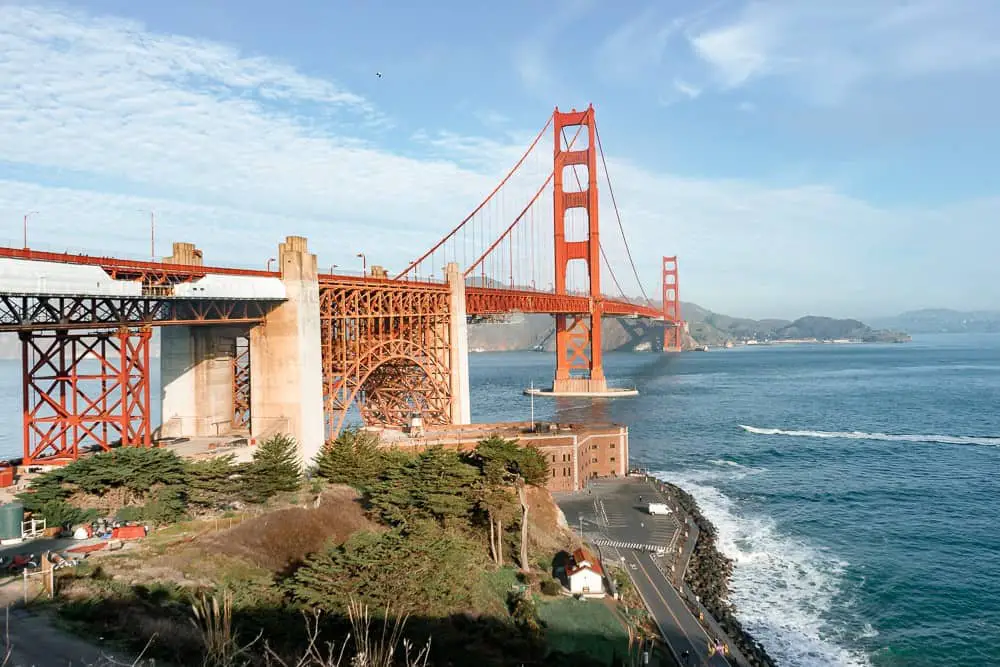 I felt like I needed to break out the bridge because there are just so many great places to see the Golden Gate Bridge!
Watch sunrise at Battery Spencer. This is a gorgeous way to start your day! (Marin Headland) ✅
Find the Cypress Tree framing at Golden Gate Overlook (Presidio) ✅
Watch surfers surf underneath the Golden Gate Bridge from Fort Point (Presidio) ✅
Get up close and personal by walking or biking across the Golden Gate Bridge  ✅
San Francisco Bucket List: City Parks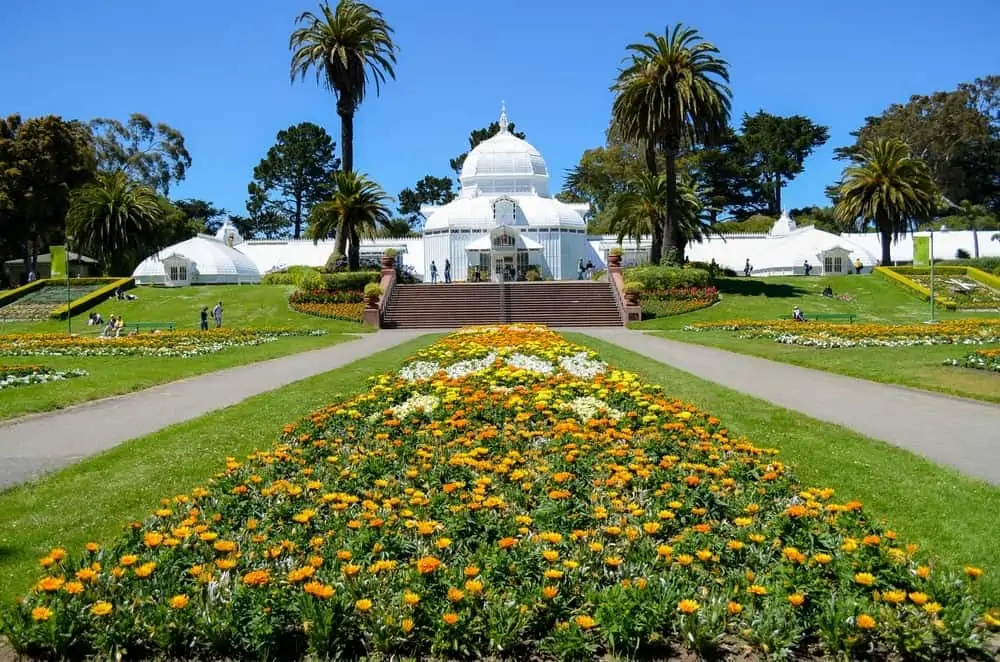 San Francisco is filled with parks. Each neighborhood has at least one and they're a great way to spend a sunny day in the city.
At the top of the 16th Ave tiled steps is Grandview Park which has awesome views of the entire city. From Ocean to Downtown! (Inner Sunset) ✅
Alta Plaza park is one of my favorites! A great picnic spot or workout location on the staircases (Pacific Heights) ✅
Enjoy a relaxing afternoon in the picturesque Washington Square Park (North Beach) ✅
Perhaps the best hidden gem park, Ina Coolbrith, is where to go for sunrise in San Francisco (Russian Hill) ✅
Picnic in Mission Dolores Park, the sunniest place in San Francisco (Mission) ✅
Golden Gate Park
Like the Golden Gate Bridge, I felt it necessary to break out some of the bucket list things to do in Golden Gate park. 
Stop by and say hello to the herd of 10 Bison grazing a pasture on the western edge of the park. ✅
Sip a traditional match while overlooking the beautiful Japanese Tea Garden. ✅
Meander through the Conservatory of Flowers.
Did you know you can see a Redwood Tree grove without leaving the city? Yep, in the Golden Gate Park Botanical Gardens, right next to the succulents! Go check it out. ✅
See the tulips bloom at the Dutch Windmill on the western edge of the park. ✅
Row a boat on Stow Lake (great date activity).
When you're done, climb up to to top of Strawberry Hill. ✅
San Francisco Bucket List: Shopping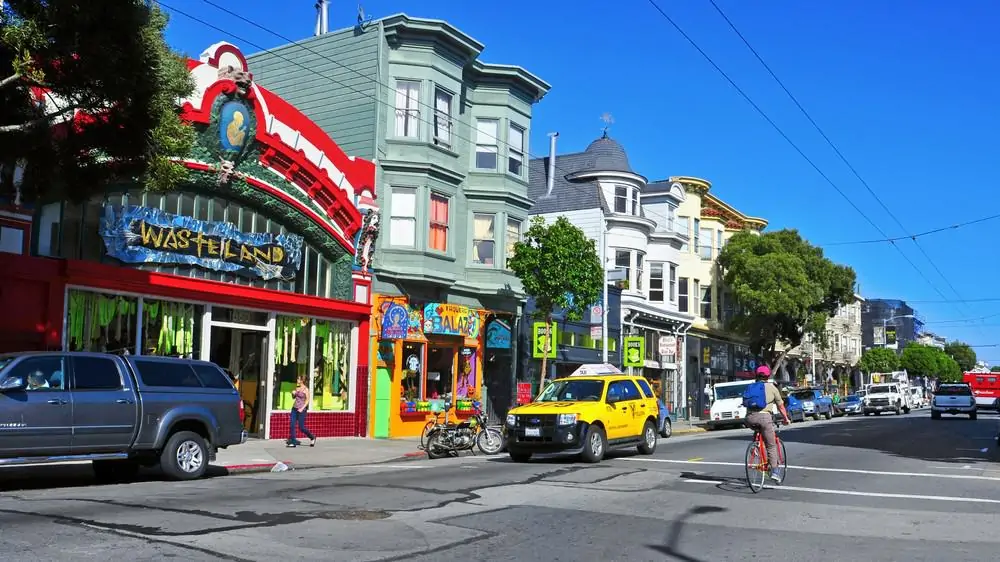 San Francisco has a few streets throughout the city with unique boutiques and national names. If you need traditional shopping, head to Union Square!
Hayes street in Hayes Valley has awesome shopping! With local boutiques and international names, you'll definitely find something to splurge on (Hayes Valley) ✅
Check out all of the vintage clothing stores and head shops on the famous Haight St (Haight Ashbury) ✅
Shop the boutiques on Fillmore Street (Fillmore) ✅
Valenica Street in the Mission District is home to great thrift stores, home goods, and other unique shops. (Mission) ✅
San Francisco Bucket List: Victorian Homes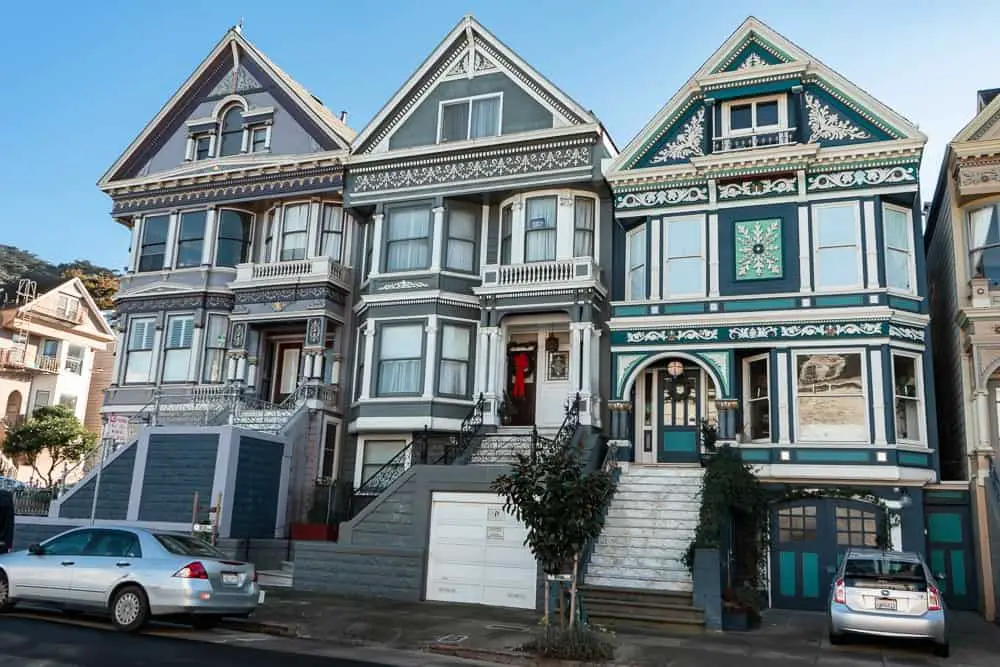 I can't get enough of the gorgeous and ornate Victorian homes throughout San Francisco.
Check out the Grateful Dead, Jimi Hendrix, and Janis Joplin houses. (Haight Ashbury) ✅
Snag a photo opp at the Painted Ladies in Alamo Square. You know, the ones from the Full House intro. The actual Full House house is nearby too. (Pacific Heights) ✅
Not as popular as the Painted Ladies, but more beautiful in my opinion are the Victorian Homes in the Haight. Marvel at the ones on Waller, Page, and Central. (Haight Asbury) ✅
San Francisco Bucket List: Street Art & Staircases
San Francisco likes to make things pretty and/or a statement. We turn our normal gray staircases into tiled masterpieces and alleyways into political art.
Climb to the top of the 16th St Tiled Steps and continue your way up to Grandview Park. (Inner Sunset) ✅
Then go down Grandview Park to the Hidden Garden Steps. From there either go to Home or Hollow for one of the best matcha lattes in San Francisco 🙂 (Inner Sunset) ✅
The Mission is known for its colorful neighborhood murals. A few good starting points are Balmy Alley and Clarion Alley, but you can really find beautiful artwork throughout the entire neighborhood. (Mission) ✅
Tucked away in the Richmond, just below the Legion of Honor are the beautiful Lincoln Park Steps. (Richmond/Seacliff) ✅
Cross the rainbow street crosswalk in the Castro (Castro) ✅
San Francisco Bucket List: Where to Eat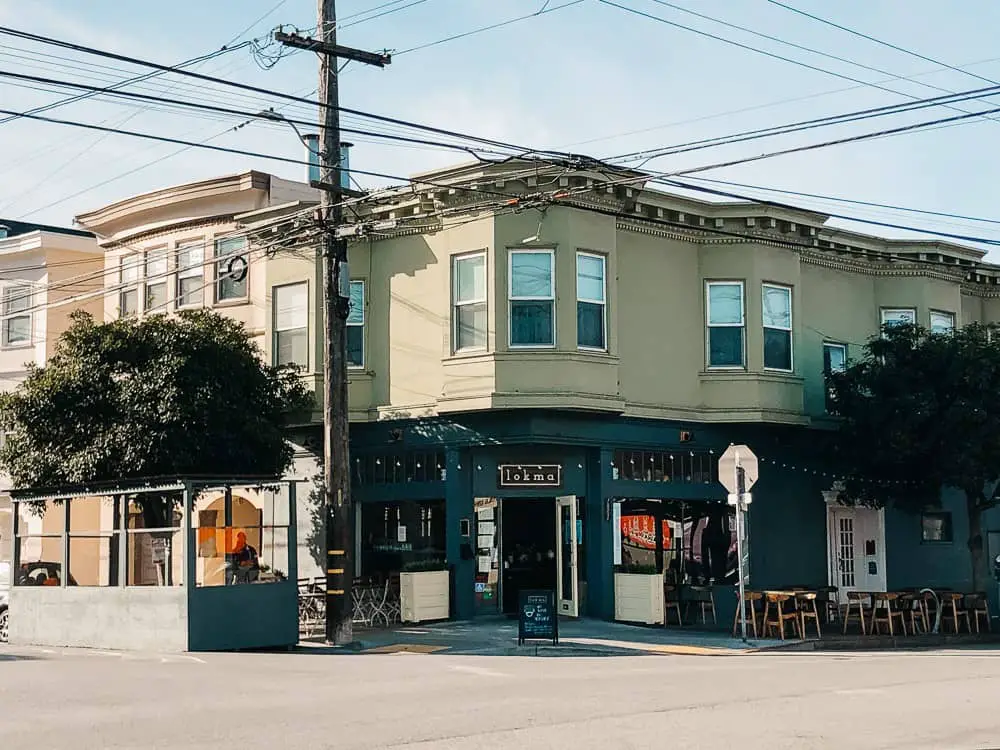 San Francisco is a food lovers dream!
Dive into some chicken wings from Sang Tung. (Inner Sunset) ✅
Order soup dumplings from Kingdom of Dumplings or Dumpling King (Inner Sunset)
Eat anything from Hook Fish Co and take it to the beach to enjoy. (Outer Sunset) ✅
Eat Dim Sum on Clement St. There are so many places to choose from. (Richmond)
Order the Greek Yogurt pancakes with eggs and Turkish sausage at Lokma. (Richmond) ✅
Get the chocolate almond AND ham and cheese croissants from Ariscault Bakery. (Richmond) ✅
Order the Cal Italia from Tony's Pizza. (North Beach) ✅
Get in line early for the Focaccia from Ligueria bakery. (North Beach) ✅
Sunday morning brunch at Mamas. (North Beach) ✅
Grab a slice from Golden Boy Pizza (North Beach) ✅
Head to the Mission for a mission-style burrito from La Taqueria. Order it Dorado style (the tortilla is grilled) (Mission) ✅
Pop over to BiRite for an ice cream (Mission)
Get in line at Tartine for a morning bun or a delicious loaf of bread. Then go back to BiRite for some cheese and fig spread and take it all to Dolores Park for a picnic (Mission)
#treatyoself to the best meal of your life at La Mar, owned by famed Peruvian chef Gaston Acurio. (Embarcadero) ✅
On a rainy/foggy/any day enjoy a bowl of Marufuku ramen. (Japantown)
Proclaimed as the best egg tart outside of Hong Kong, see what the lines are all about at the Golden Gate bakery. (Chinatown)
See how fortune cookies are made at the Golden Gate Fortune Cookie Factory. (Chinatown) ✅
Have, the "best brunch in the city", at Plow. (Potrero Hill) ✅
Indulge in a unique sweet treat at Smitten (Hayes Valley)
You know I love my matcha, now make it ice cream form and I'm all in. The matcha soft serve from Matcha Maiko is a must! (Japantown) ✅
Have the San Francisco classic, clam chowder in a bread bowl at Boudin in Fishmeran's Wharf. (Fisherman's Wharf) ✅
San Francisco Bucket List: Where to Drink
I'll expand this list as I find more places to drink. I mean, sure there are plenty of bars in the city, I'm just not much of a drinker anymore so my knowledge of this is a bit limited.
Indulge in Tiki drinks at Smugglers Cove (Hayes Valley) ✅
Enjoy fancy, and expensive, cocktails with the best views of the city at Top of the Mark (Nob Hill)
San Francisco Bucket List: Where to Get Coffee/Tea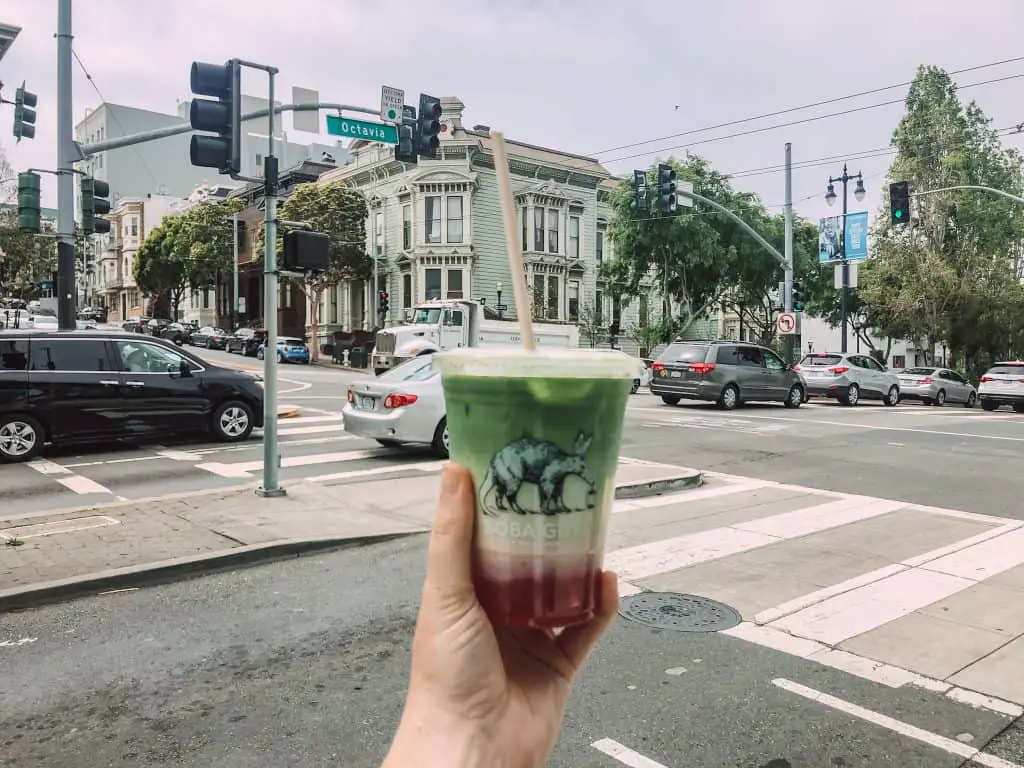 But I do love a good coffee shop, and so does San Francisco.
Touristy, but for good reason. Head to the Buena Vista Cafe for an Irish coffee. How they pour them is equally entertaining (Pier 39) ✅
Order a hot chocolate (spicy or regular) from Dandelion. They also have unique chocolate bars (Mission) ✅
I didn't think I would like this, but the ice strawberry matcha latte at Boba Guys is pretty damn good (Hayes Valley) ✅
Enjoy a Matcha latte, nutella latte, or Rainbow latte at Home. (Richmond) ✅
Cozy up with the chai spiced Matcha Latte at Hollow. (Inner Sunset) ✅
San Francisco Bucket List: Bookstores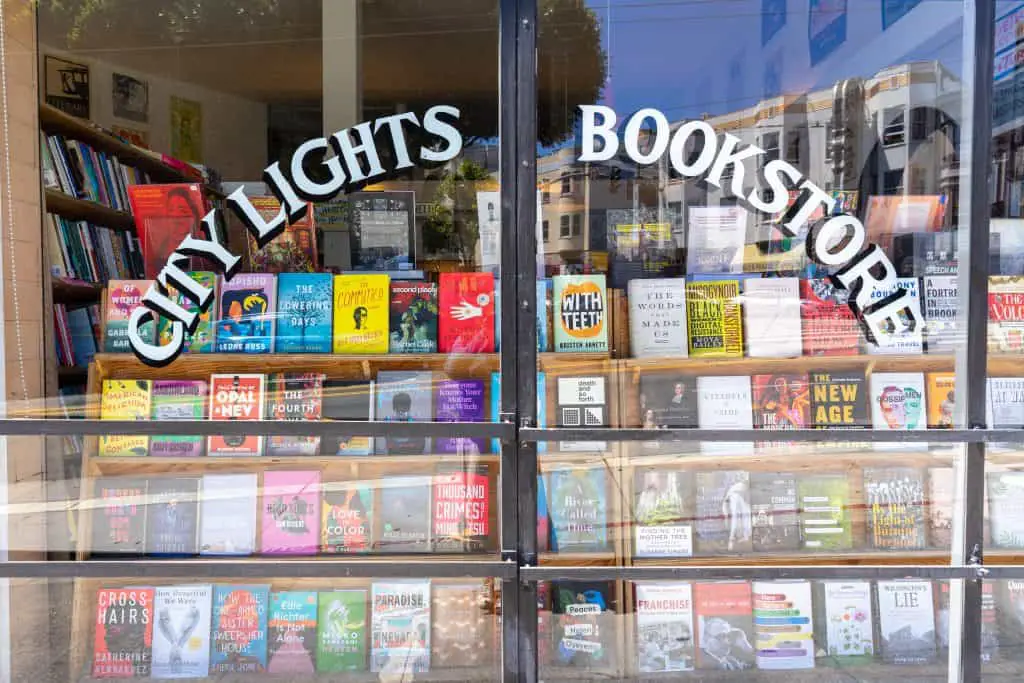 San Francisco has had its hand in American literature for decades. Check out these awesome bookstores to get a taste of it!
Peruse 3 stories of new and used books at Green Apple Books (Richmond) ✅
Explore American literature at City Lights Bookstore and Publishers were famous writers such as Jack Kerouac once hung out (North Beach) ✅
Check out the airy Blackbird bookstore with a lovely outdoor patio. Stop by Trouble Coffee on your way out (Outer Sunset) ✅
Peruse stacks of off beat and local literature at one of the two Dogeared Books locations (Castro/Mission) ✅
San Francisco Bucket List: Museums
There is a museum for everyone in San Francisco!
Learn about European art at The Legion of Honor, or just marvel at this beautiful building with epic views. (Seacliff)
Take in an exhibit at the San Francisco MoMa.
Climb to the observation deck at the deYoung. (Golden Gate Park) ✅
Go to Nightlife at the California Academy of Sciences. (Golden Gate Park) ✅
Learn over 100 years GLBT History at the aptly named GLBT History Museum .(Castro)
See original artwork and walk through the history of Disney at the Walt Disney Family Museum. (Presidio) ✅
Learn how the Cable Cars work at the Cable Car Museum (Nob Hill)
San Francisco Bucket List: Unique Things to Do 
Many things in San Francisco just can't be categorized. Here are some unique things to do in San Francisco. 
See if you can watch the wild Telegraph Hill Parrots (Telegraph Hill)
In April, check out the Cherry Blossom trees blooming throughout the city (Japantown/Golden Gate Park) ✅
Run the wildly popular and clothing optional Bay to Breakers, or just pick a spot along the route and enjoy the party (Golden Gate Park)
Attend the largest Gay Pride parade in the US. This occurs in June (Downtown/Castro)
San Francisco Bucket List: Catch a Sporting Event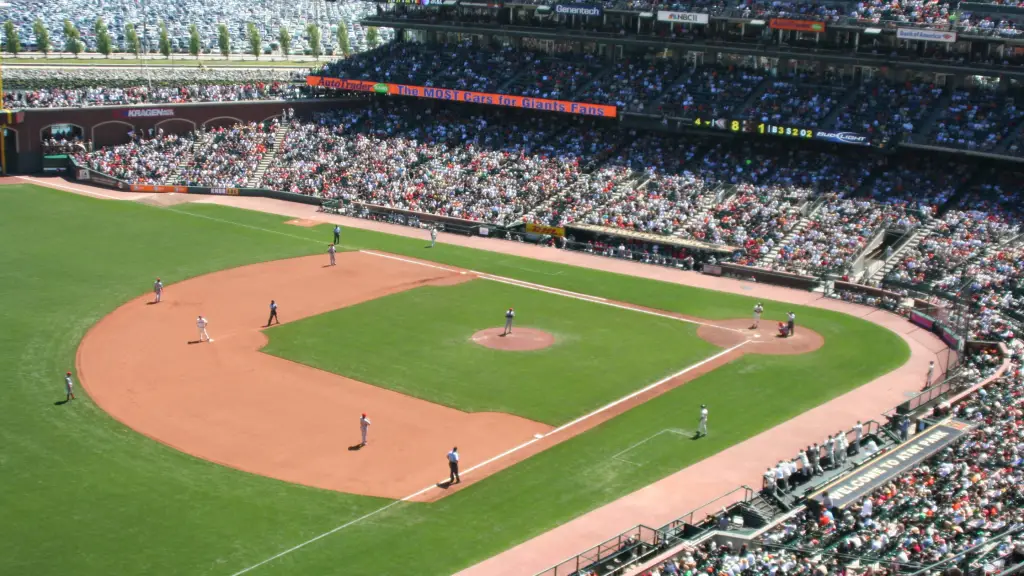 We love our sports here!
Head to PacBell, AT&T, Oracle Park for a Giants Game. Get the Garlic Fries. ✅
Watch the Warriors play at the brand new Oracle Arena
San Francisco Bucket List: Attend a Festival
San Francisco loves a good festival, whether its a weekend filled with live music or a street fair. Here are some to add to your San Francisco bucket list
Outside Lands is a 3 day live music festival with a variety of headliners from Green Day to Lizzo. (Golden Gate Park)
Hardly Strictly Blue Grass is a FREE three day music event with multiple acts in the bluegrass and country genres on 6 stages. (Golden Gate Park)
Stern Grove free music festivals in the park run every weekend during the summer from June to August. People like LeAnne Rimes and the San Francisco Symphony play here – for FREE! (Stern Grove Park)
The Folsom Street Fair is the worlds largest leather and fetish event. This is a big event in the LGBTQ+ community. (SOMA)
The Haight Street Fair and the Castro Street Fair are filled with craft vendors and live music. (Haight-Ashbury/Castro)
Fleet Week is when the Blue Angels put on a pretty impressive air show…think Top Gun. (Marina)
San Francisco Bucket List: Day Trips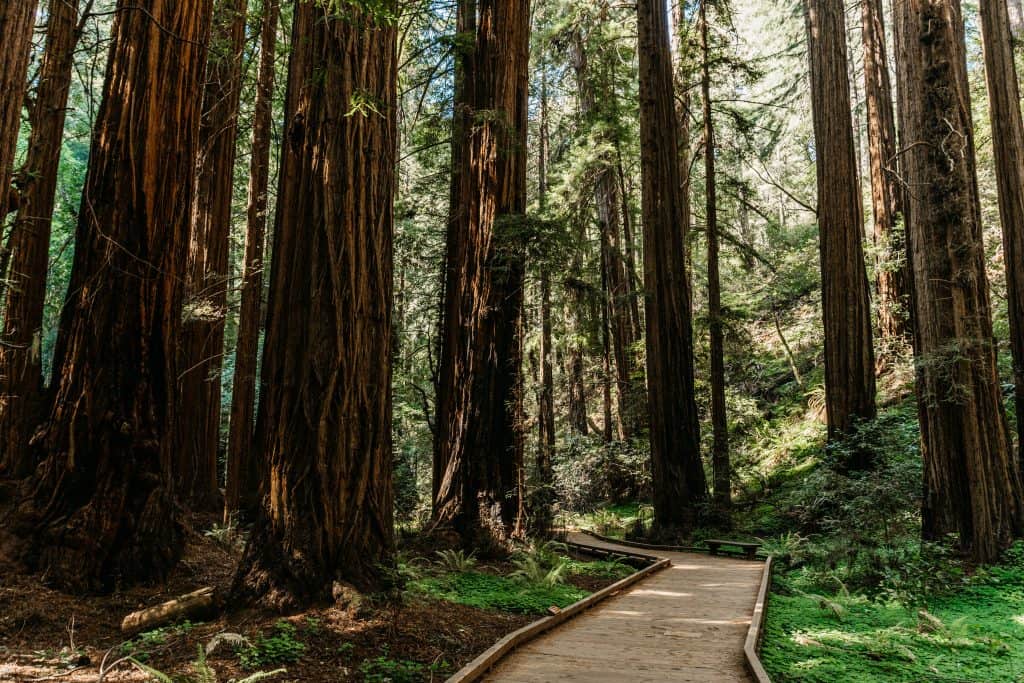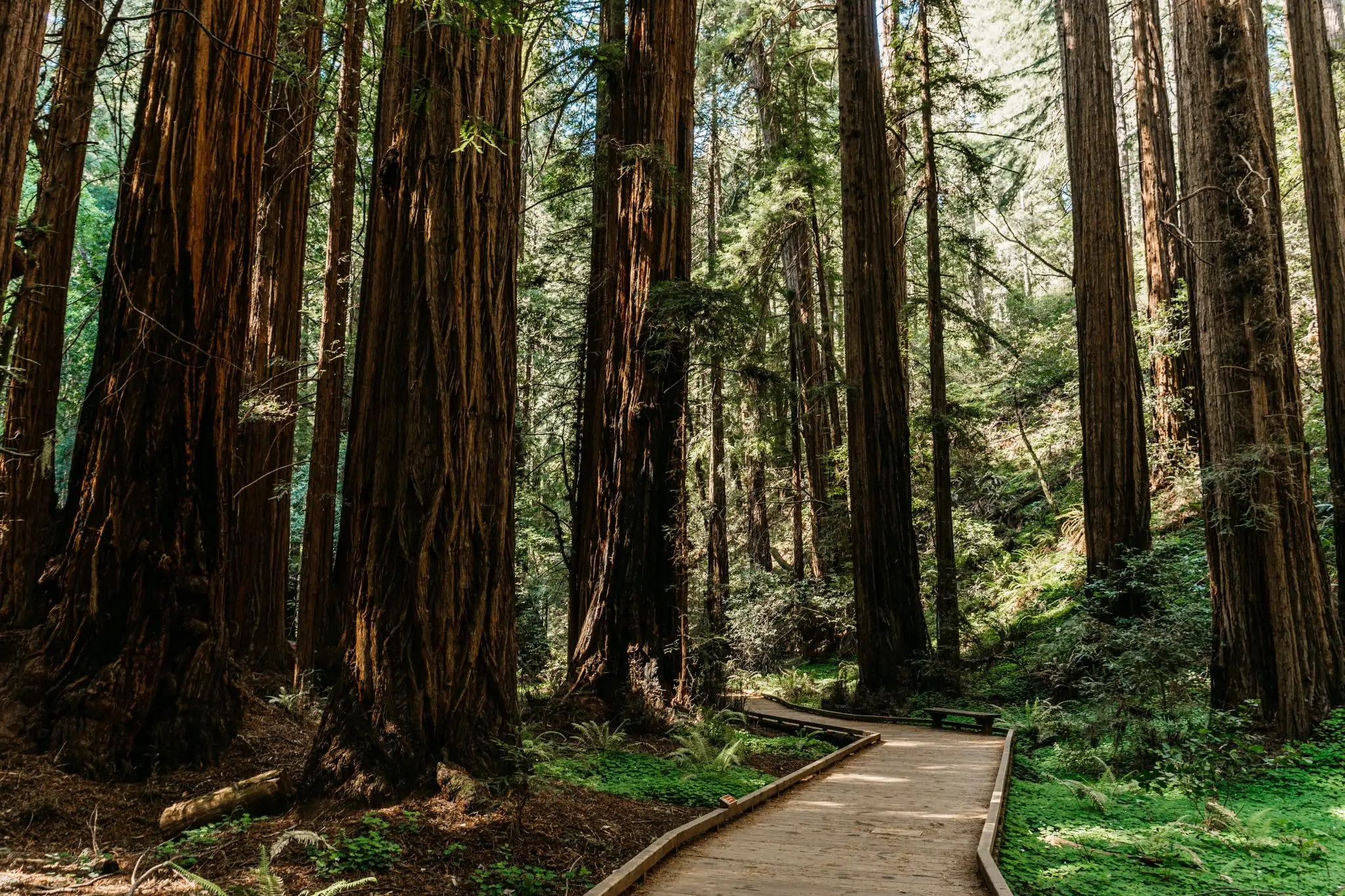 San Francisco is perfectly located for day trips to other parts of the Bay Area. Here are some favorites!
Walk the halls of Alcatraz to see where the US's most infamous gangsters were held. ✅
Take the ferry over to Angel Island, commonly known as the Ellis Island of the West to hike and learn about Chinese Immigration ✅
Wander underneath giant Redwood trees at Muir Woods ✅
Spend an afternoon in Sausalito enjoying the quaint downtown ✅
Take a drive out to Point Reyes for Oysters and hiking! ✅
San Francisco Bucket List: Weekend Getaways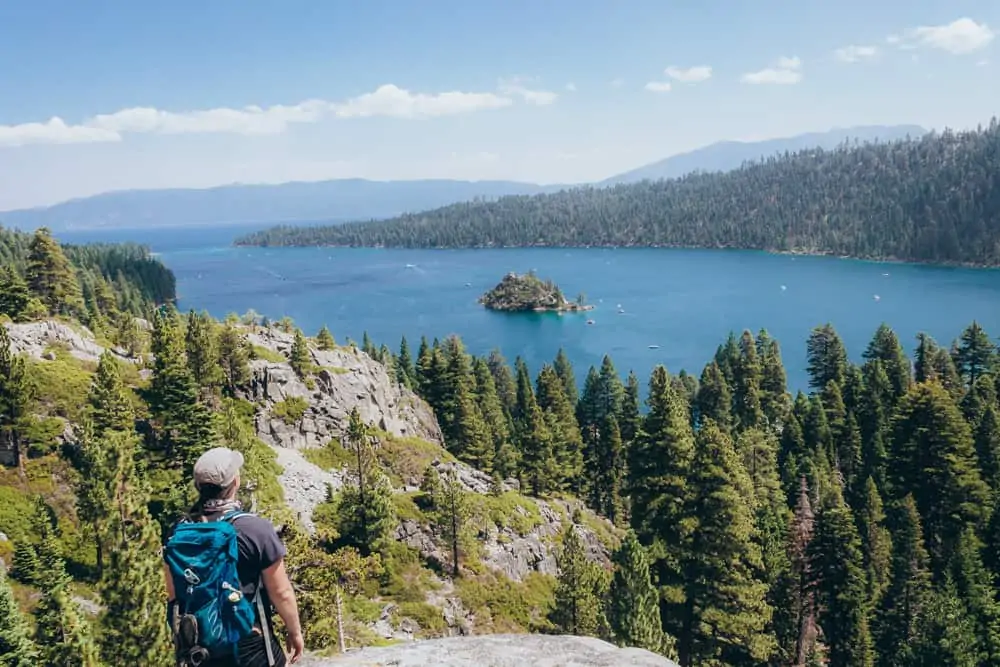 If you're able to extend your stay in the Bay Area, or Northern California, consider a weekend getaway.
Hike Half Dome, or not, but definitely spend a weekend in Yosemite
Camp or rent a cabin in Lake Tahoe and relax in one of the most beautiful places in California ✅
Take a drive down Highway 1 to Big Sur and check out Pfeifer State Beach and do some hiking ✅
Head north on Highway 1 for the small and charming town of Mendocino ✅
Go wine tasting in Napa or Sonoma ✅
Like this post? Share it with your friends on Pinterest!