As you research your trip to San Francisco, you might discover that the weather here is a little bit different. San Francisco doesn't get the traditional 4 seasons. It doesn't snow in the winter and the temperature doesn't change too drastically throughout the year. I'm looking at you midwest with your 100o and humid summer and below freezing winters! But the San Francisco weather does present a unique packing challenge thanks to its microclimates. If you're wondering what to wear in San Francisco during your trip, we are going to break it down by what you'll need for each of our unique seasons.
Side note, if you need help figuring out what to do in San Francisco, check out this San Francisco itinerary.
This post contains affiliate links, which means that, at no additional cost to you, I will earn a tiny bit of income if you decide to make a purchase or booking. For more, check out my disclosure. 
San Francisco Travel Resources
San Francisco Style
One thing I want to discuss before we dive any deeper into your San Francisco packing list is the unique San Francisco style. San Francisco is a stylish, yet casual town. Jeans are a staple in a local San Franciscan's wardrobe as they're versatile and comfortable.
What I love the most about the style in the city is that you'll see it all. You'll see high-end fashion shops directly across the street from a thrift store. And both styles are widely accepted. San Francisco welcomes you as you are, so dress the way that boosts your confidence. Or maybe, you've been dying to try a new trend. San Francisco is a great place to experiment with your personal style! 
I am no fashionista. I think it's best to pack for practicality with a few fun options thrown into the mix. But I love that you can dress to express yourself here.
San Francisco MicroClimates
The city of San Francisco experiences something called microclimates. This means that the weather in one neighborhood could be drastically different than the weather in the next one over. This means, if you don't like the weather in one area, you could drive a few minutes and be in a completely different climate.
I live in the Outer Richmond which sees more foggy days than the rest of the city. Compare this to the Mission neighborhood which has a plethora of sunny days. Typically Mission Dolores park is a good place to hang out on a sunny San Francisco day or a good place to find the sun!
The western part of the city will generally be cooler than the eastern part. So if you're hanging around at Fisherman's Wharf or eating at the delicious restaurants in North Beach, your weather will usually be quite pleasant.
Always check the weather forecast before heading out for your day, just to be on the safe side. And pack extra layers if your day's itinerary will take you to the western side of the city.
6 San Francisco Packing List Essentials
What to pack for San Francisco varies based on the weather during the time of year you visit, however, there are some essentials that you'll need no matter what!
Good Walking Shoes
San Francisco is a great walking city. Neighborhoods are close to one another allowing you to walk from one to the next without skipping a beat. That being said, you will likely be walking for miles a day, up and down steep hills, trying to see all of the awesome views in San Francisco. So a good pair of comfortable walking shoes are a must on your packing list for San Francisco. I usually wear my favorite Sorel boots or sneakers, depending on my outfit for the day. 
Alternatively, it's not uncommon for locals to bring an extra pair of comfortable shoes for their walk or commute home. So if you want to look cute for photos during your adventuring, maybe sneak some lightweight sneakers into your backpack for the walk between destinations. 
A Jacket
The style of the jacket may change depending on the month you're visiting the city, but a jacket is a San Francisco staple nonetheless. In the summer months maybe it's a leather or jean jacket for the evening, but in the winter, you'll definitely want a warm jacket like a puffy down jacket or a camel coat.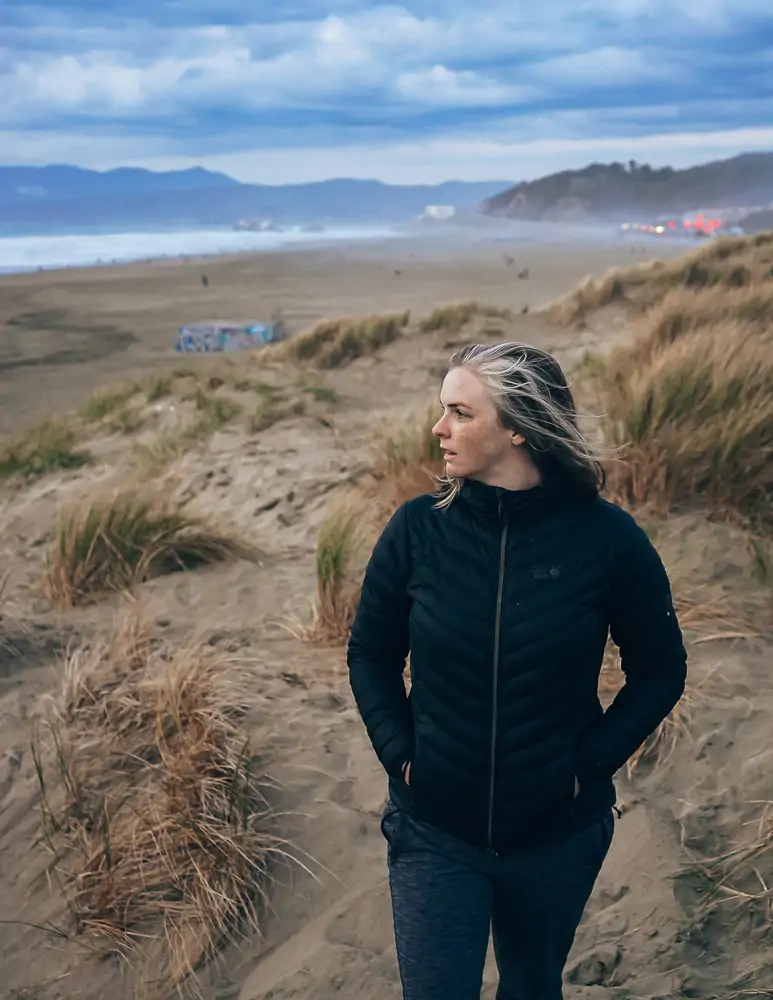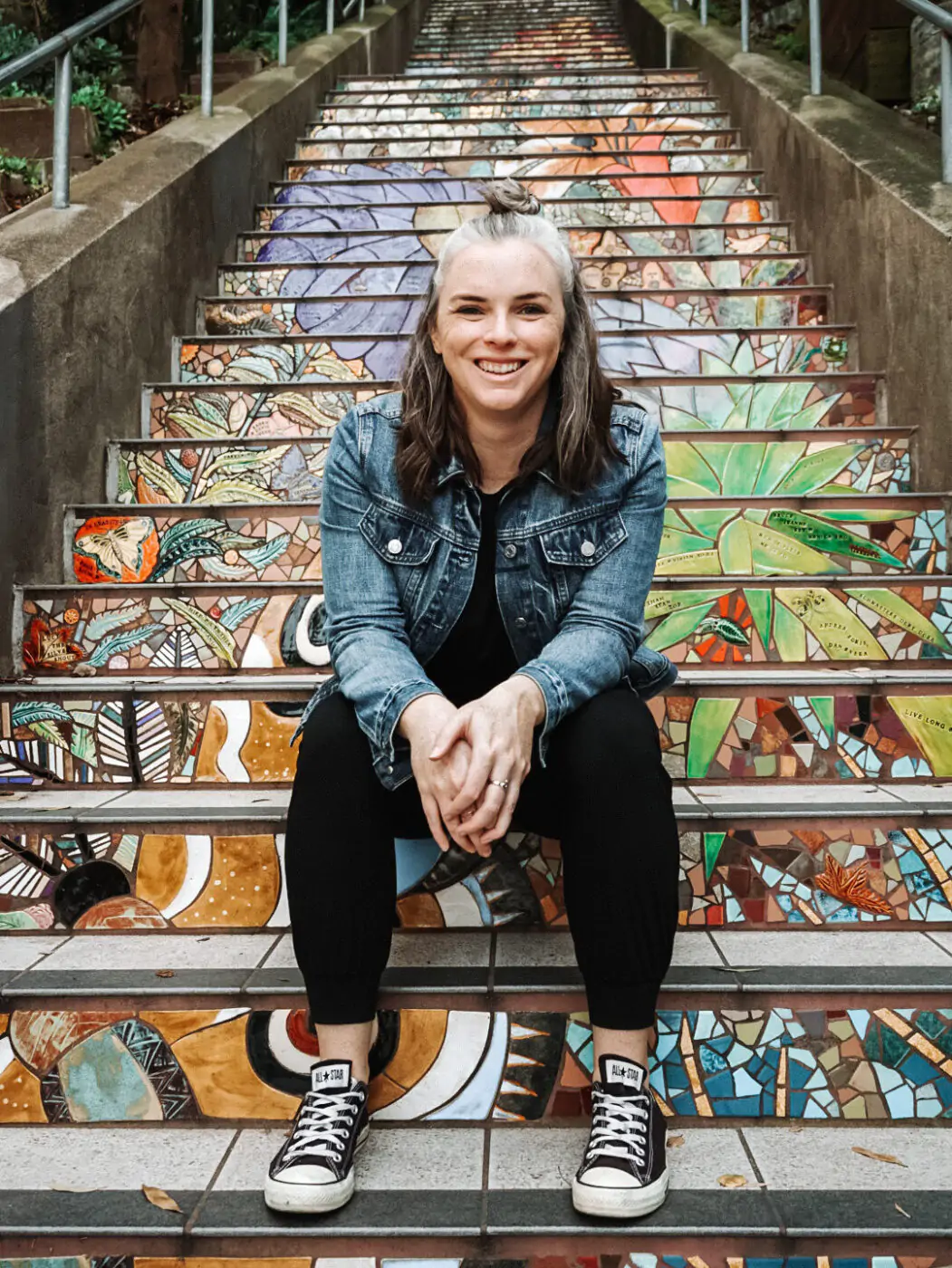 A Good Pair of Jeans
San Franciscans like to keep things casual, so jeans are a must. They can be ripped "Mom" jeans are dark skinnies. Jeans are perfect for touring the city during the day and they can be dressed up a bit for a night out. Plus, they keep us warm in the colder months!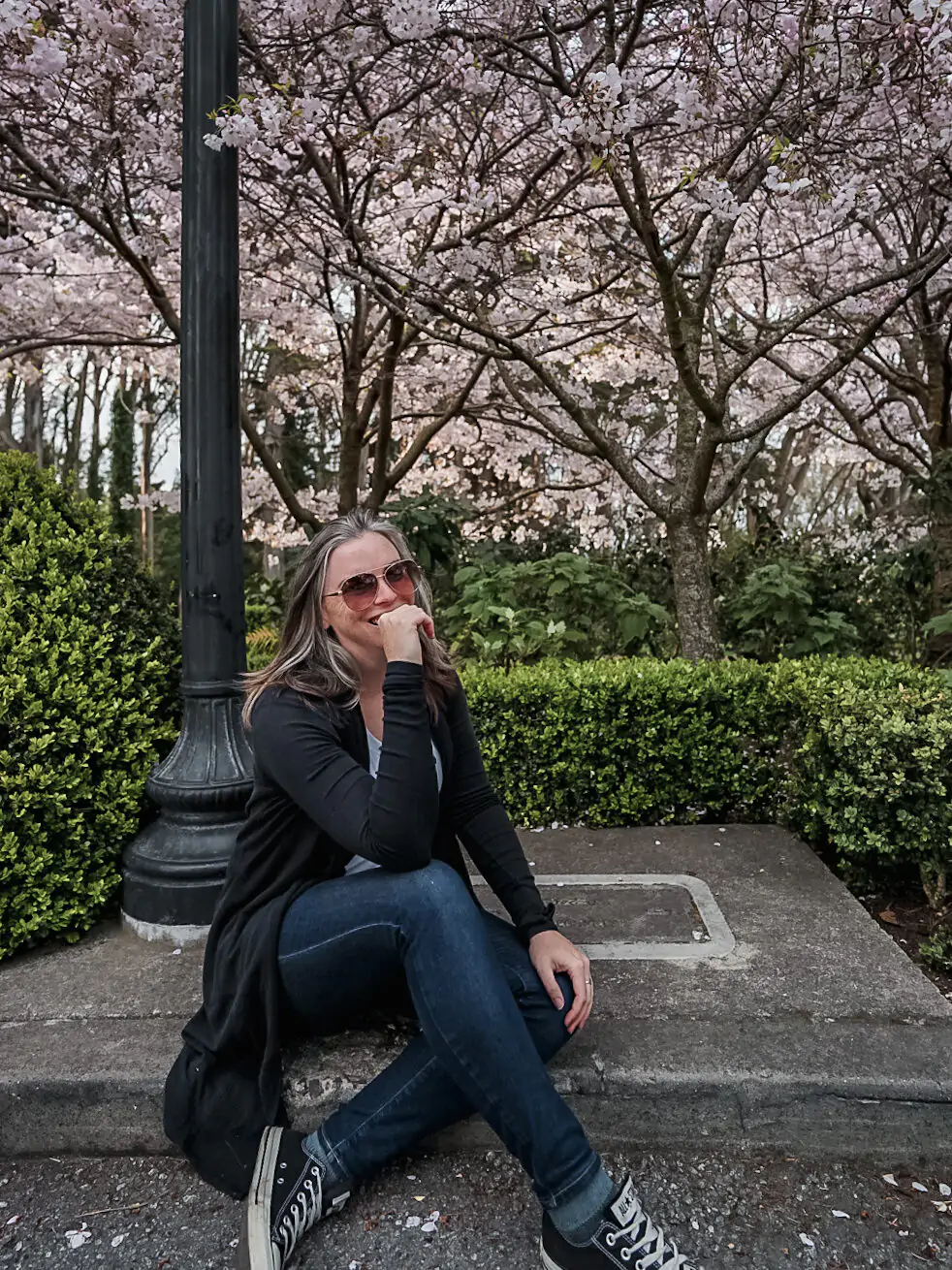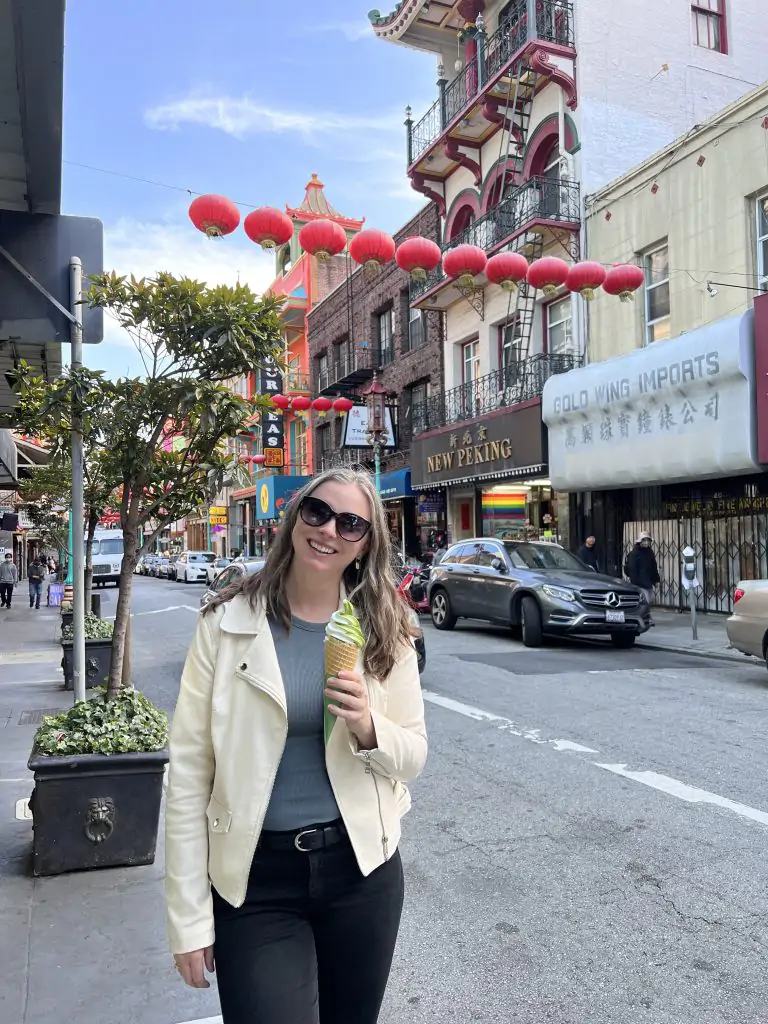 A Good Bag
You'll likely be gone from your hotel room all day, returning only for a quick nap and change of clothes before heading out for the evening, so you'll need a good bag.
Thankfully, backpacks are back in style which is perfect for carrying your camera, an extra pair of shoes, and a jacket while you're gone for the day. For evening adventures, I suggest a smaller crossbody bag or a clutch. 
Just make sure you keep an eye on your belongings. Like every major city, crime and theft do happen here, so be cautious. I don't think you have to wear your backpack on your front or anything, but make sure it's secured and valuables out of sight.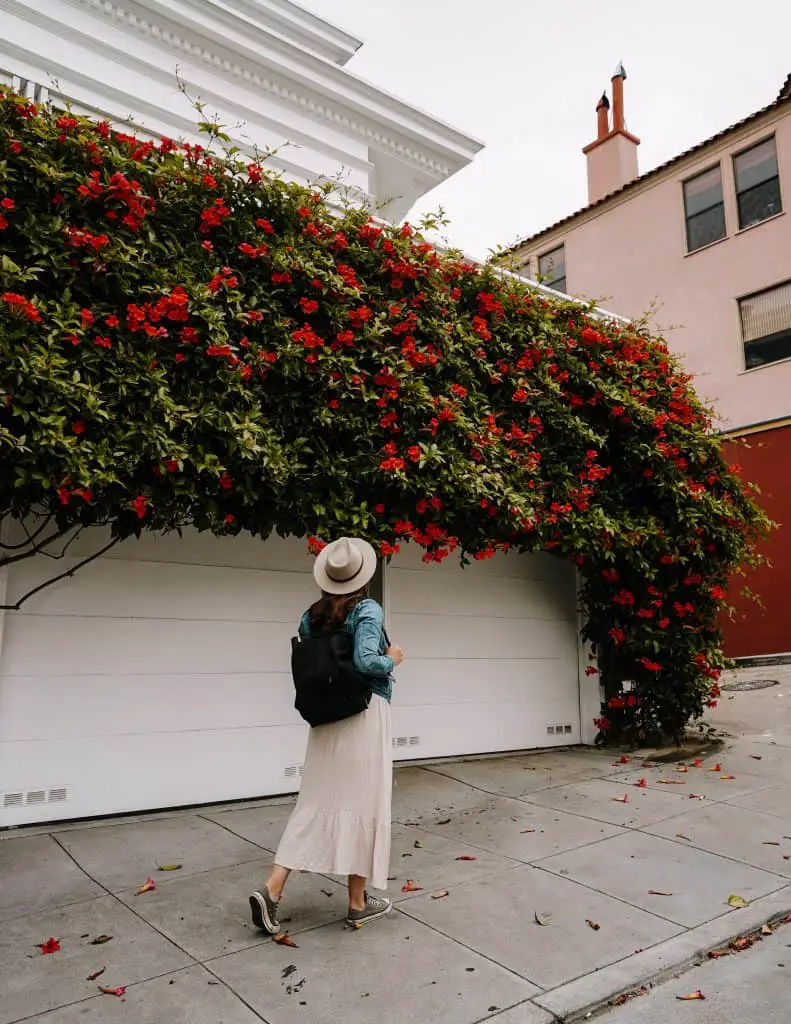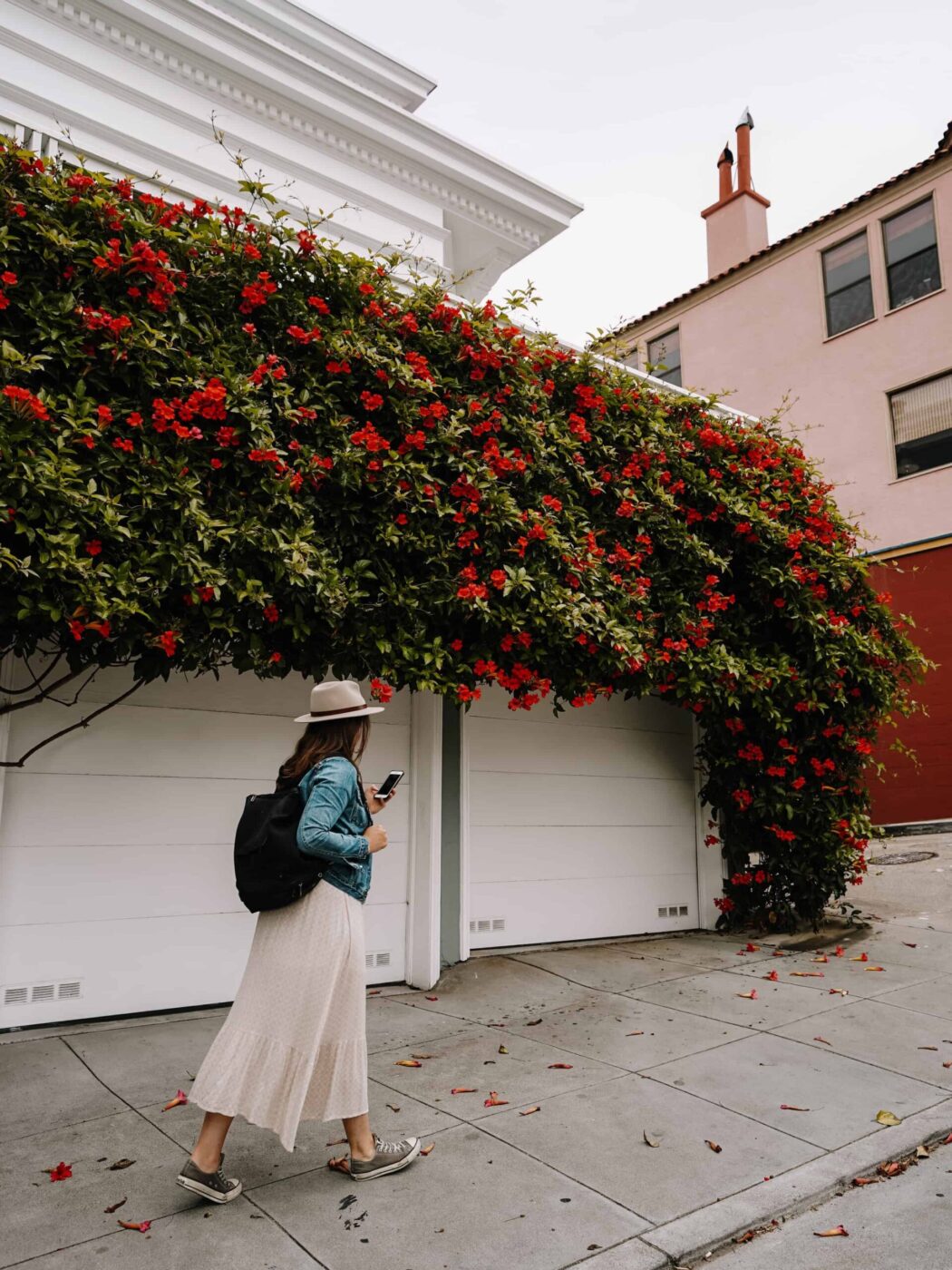 Fun Accessories
In San Francisco, you can't go wrong with a hat, whether it's a beanie, boater, or a baseball cap.
You'll also definitely want a good pair of sunglasses. Aviators are a classic look here in San Francisco, but sunglasses are a great place to get a little funky. Maybe try some cat-eye sunglasses for the day?
Scarves are also an excellent accessory to liven up an outfit, especially if the weather is chilly.
And jewelry, bring your own, or maybe treat yourself to some new hippie-chic pieces from shops in San Francisco.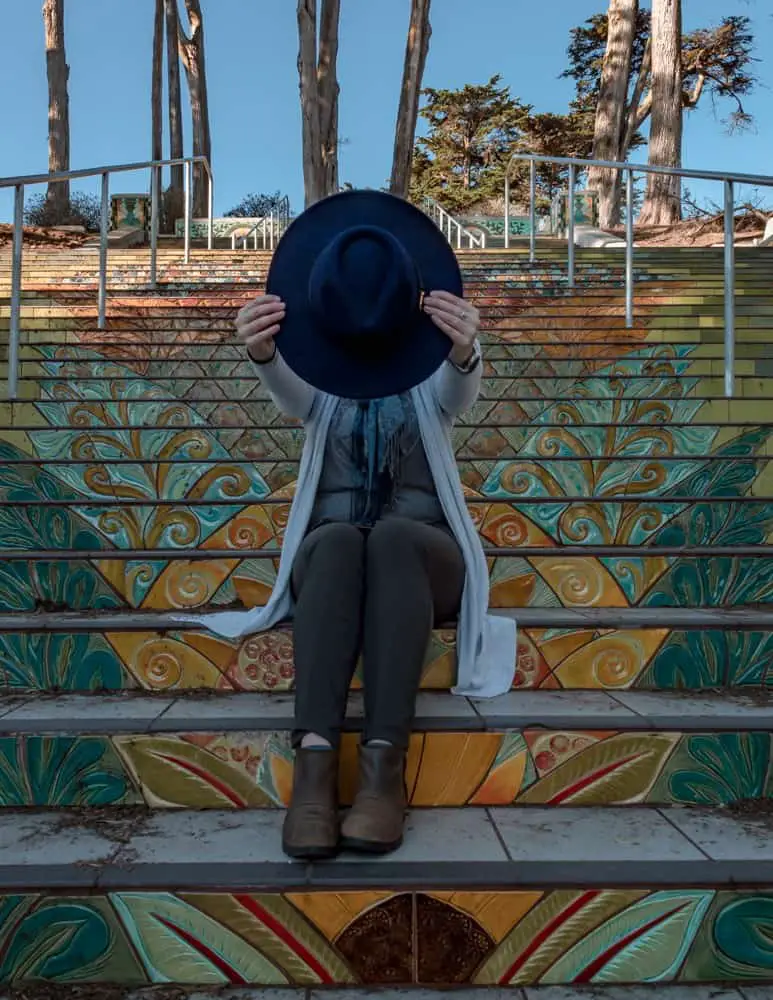 Reusable Water Bottle
San Franciscans are very eco conscious. You'll see most of us walking around with reusable water bottles so we stay hydrated and aren't using plastic. I absolutely love my HydroFlask and take it just about everywhere I go. It'll keep your water cool and refreshing after you've climbed a big hill!
San Francisco Packing List by Season
Now that the San Francisco packing list essentials are taken care of, let's break down packing for San Francisco based on the season of your visit.
What to Wear in San Francisco in Winter (January – March)
Traditionally, winter in San Francisco is cold and wet. Even though the temperatures remain mild, in the 50os, there is usually a wind that makes it feel more chilly than it is. One thing you should know is that Californians do not like cold weather. Unless of course, we intend to go to the snow, then we go to it, and then leave it in the mountains before we return home to our temperate climate! In the city, you'll see us wearing coats built for MidWest or North East winters.
If you're coming from midwest or east coast for a holiday trip, then you'll probably laugh at us, but we're OK with it.
You'll want to pack layers. A tank top, long sleeve shirt or sweater, and a rain jacket over long pants are a solid start to your winter wardrobe for San Francisco. Plus a travel umbrella, waterproof boots, scarf, a beanie, and gloves are also a good idea as you'll likely be out all day sightseeing.
My favorite waterproof boots are these Sorel booties. I wore them all over Ireland, which rains more than here, and my feet stayed dry and warm.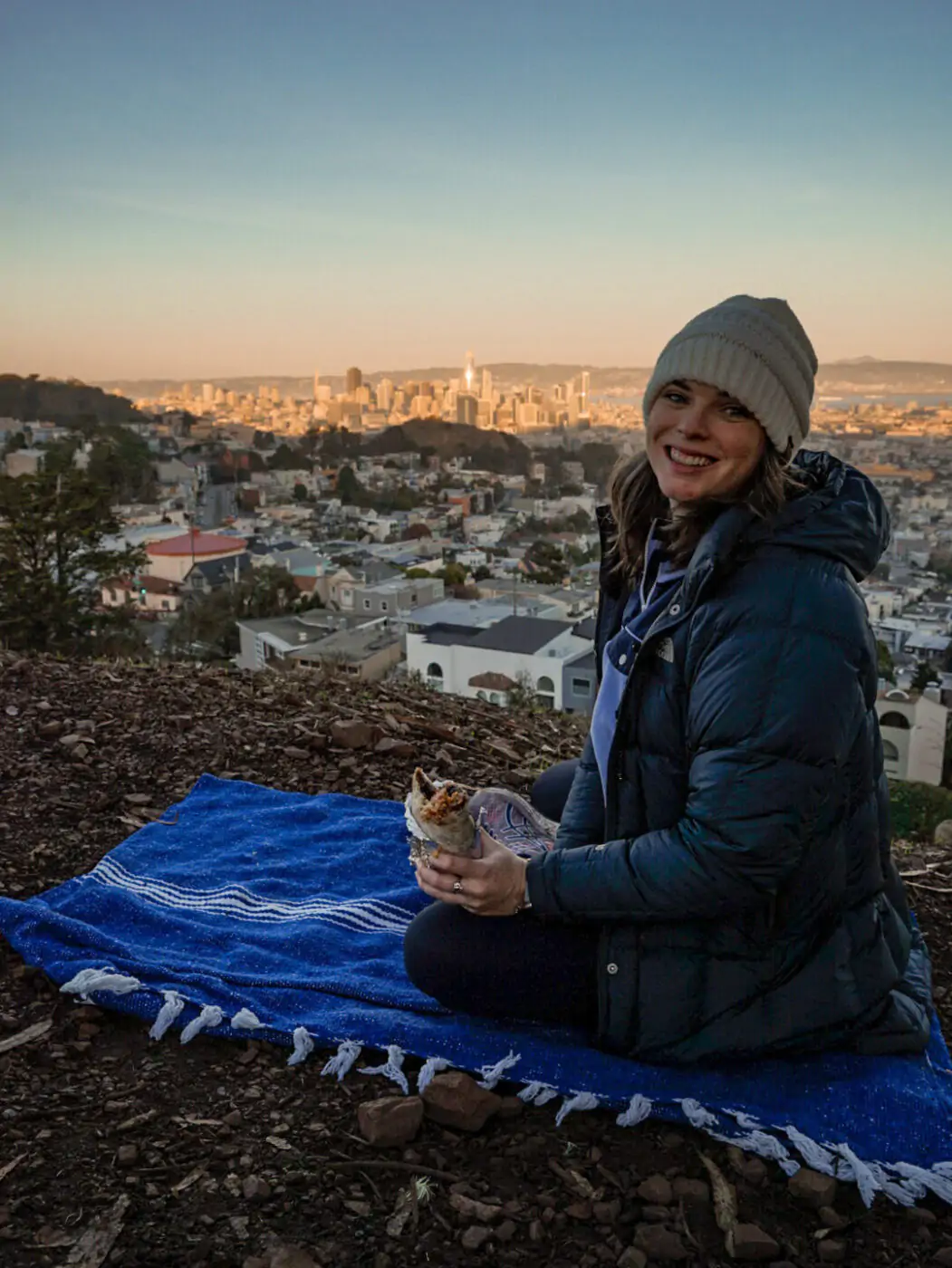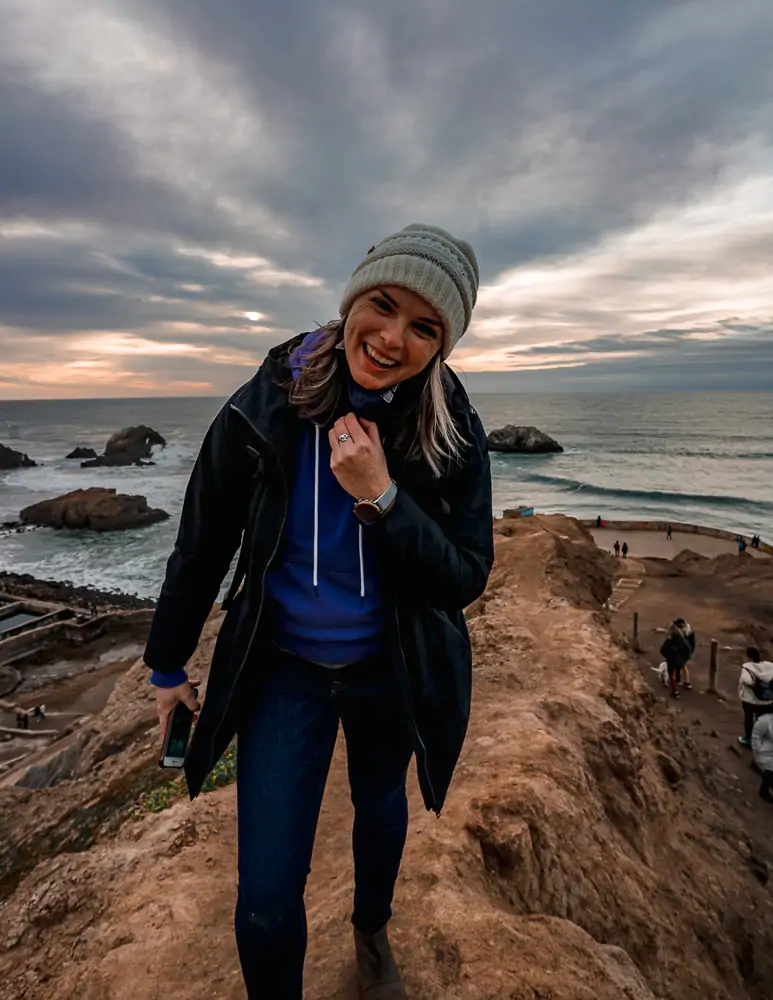 What to Wear in San Francisco in Spring (March-May)
Spring is a beautiful time to visit San Francisco. Most of the rain is behind us, which means that flowers and trees begin to bloom! The weather is a bit warmer as well, which means you should throw a dress or skirt in your suitcase! I still recommend a warm jacket or coat for the evenings. And even though the rain is gone, we might still get a rainy day or two, so keep your umbrella in your bag as well.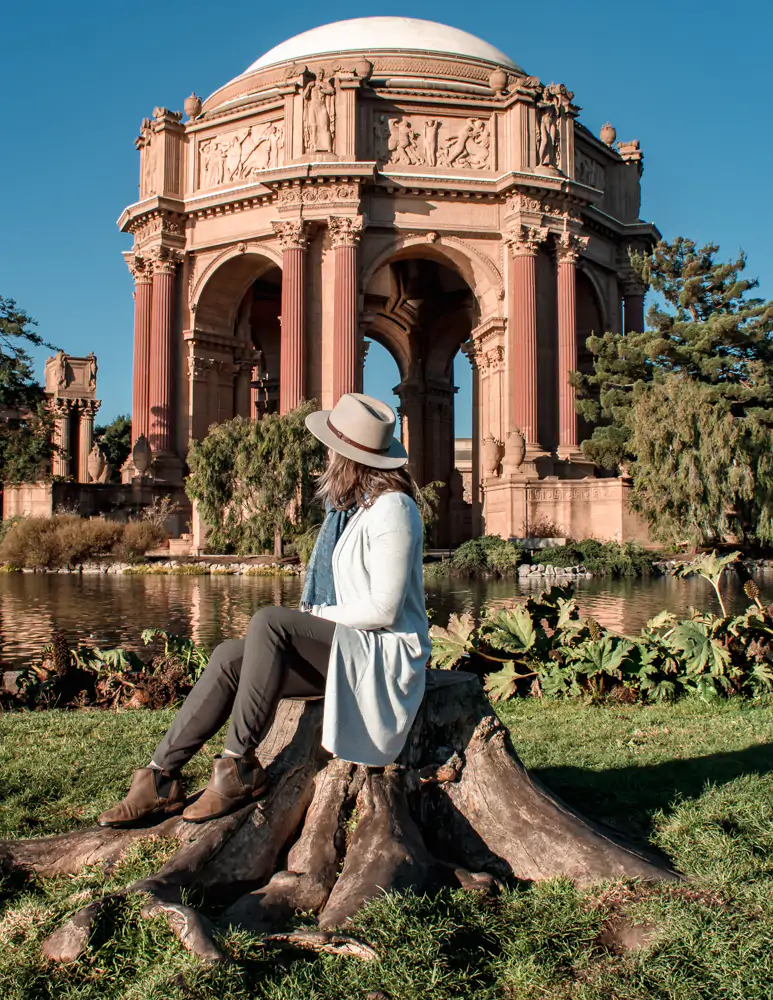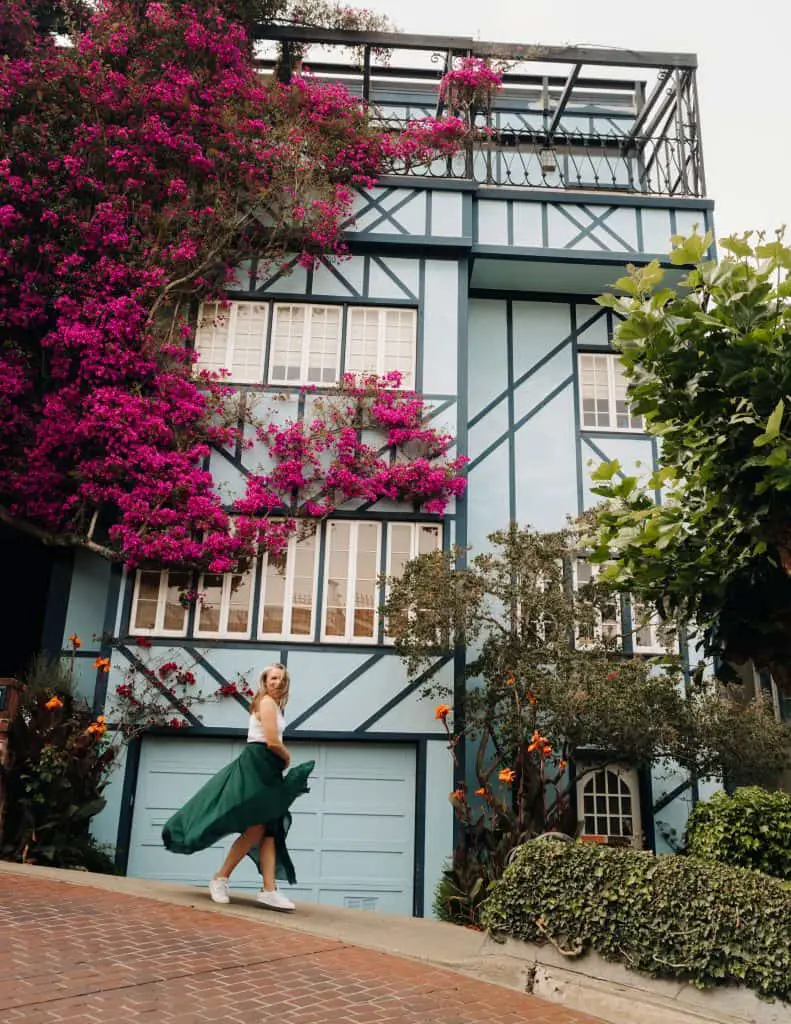 What to Wear in San Francisco in Summer (June – August)
Summer is the time of year that usually confuses people, especially if it's your first trip to San Francisco. Most tourists understand winter and spring weather. But when they dream of a California summer, they're thinking about San Diego's hot summer days at the beach. Not foggy and cold San Francisco summers.
That is not the case in San Francisco. We lovingly – ish call June, June Gloom. The fog rolls in thick and heavy during the summer months. The fog has become such a staple to San Francisco's summer, that we've nicknamed the fog, Karl. Karl even has its own Instagram account!
And I know, you've seen that quote that Mark Twain supposedly said (although that topic is hotly debated) "The coldest winter I ever spent was a summer in San Francisco". Whoever said it is not wrong.
I've heard many tourists complaining about the weather during their summer San Francisco vacation. I always think if only they'd read this post, they'd know to expect much cooler temperatures!
So what should you pack for summer in San Francisco? 
Layers are the name of the game. 
The day could start foggy and chilly, then the fog clears and the sun comes out to play. Only to disappear again an hour later. You'll want to be able to add layers on and remove them as the weather changes so that you stay as comfortable as possible. 
This time of year, however, is a great time to take trips out of San Francisco to Yosemite, Lake Tahoe, or Napa Valley. If you're planning a larger California road trip for the summer months then you'll need to pack summer clothes as the rest of California gets hot during the correct months!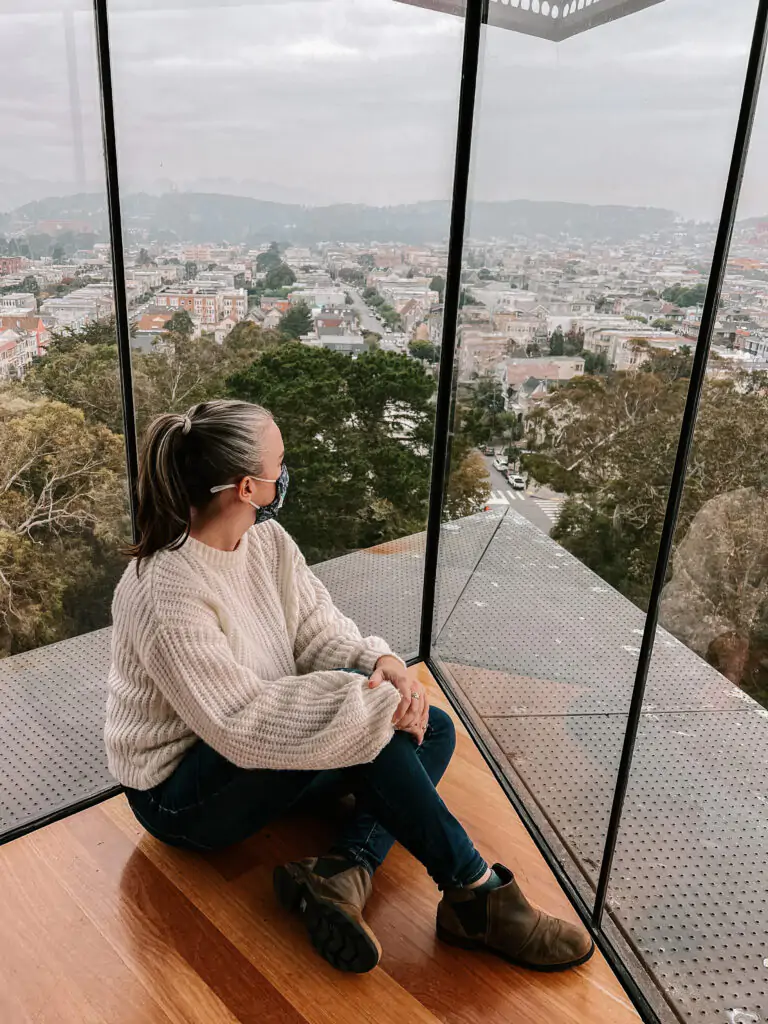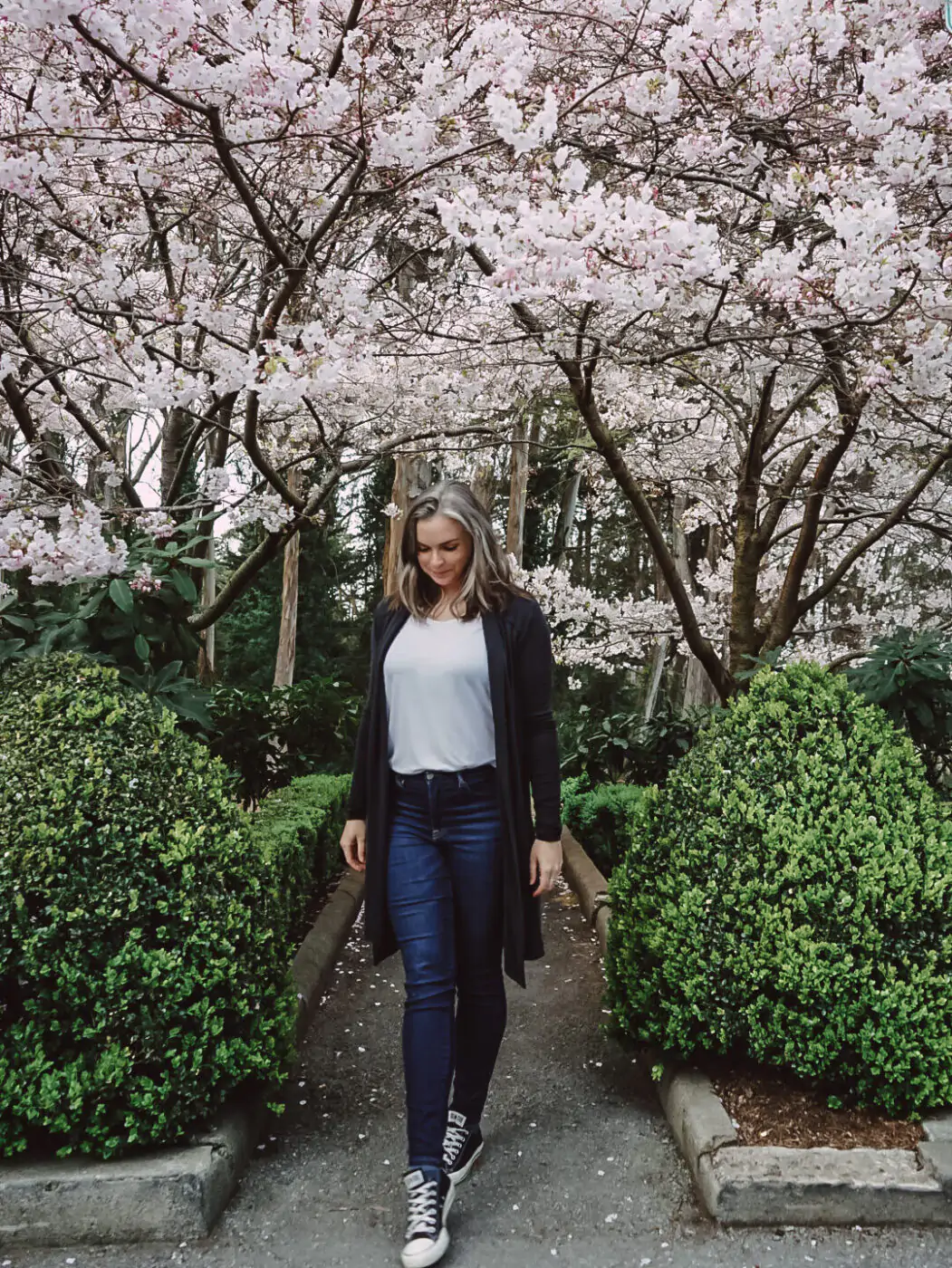 What to Wear in San Francisco in Second Summer (September – October)
San Francisco gets its warm summer days after the traditional summer months. The warmest month of the year is typically October. This is when you'll see us grabbing our swimsuits and heading to one of the many beaches within city limits.
You'll want to pack your summer dresses, shorts, maybe even a comfortable sandal or two. Don't forget sunscreen, a sun hat, and sunglasses. A light jacket would be suitable for evening plans just in case there's a breeze.
If you can, I'd highly recommend visiting during this time of year!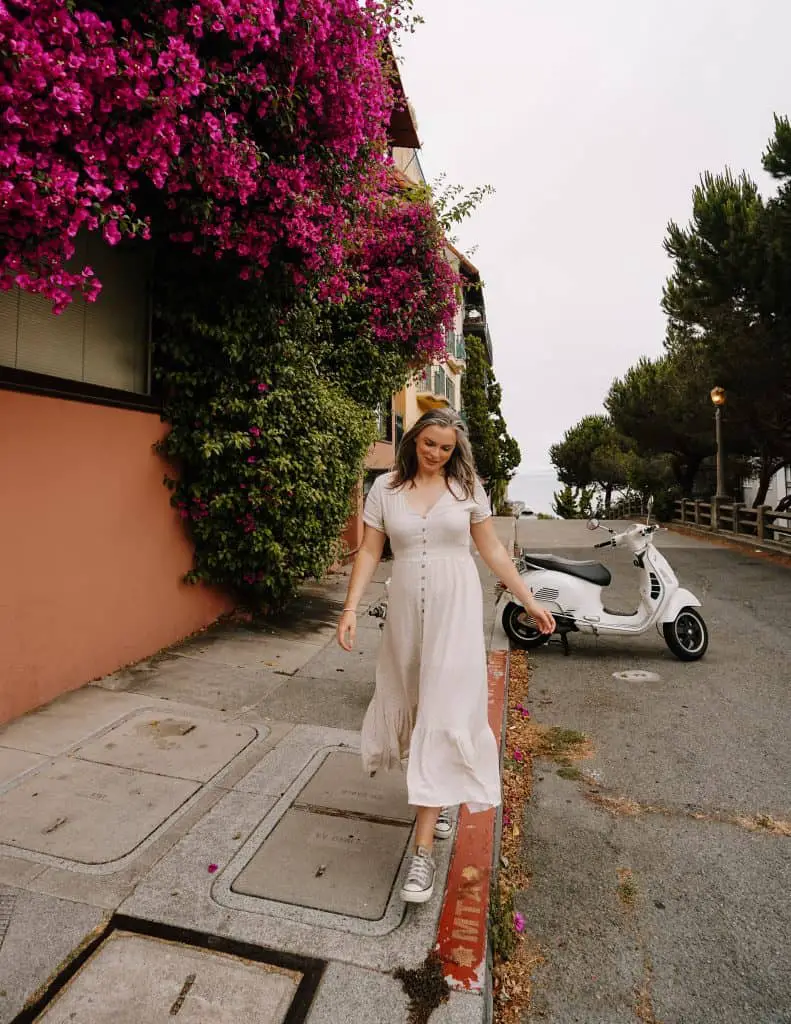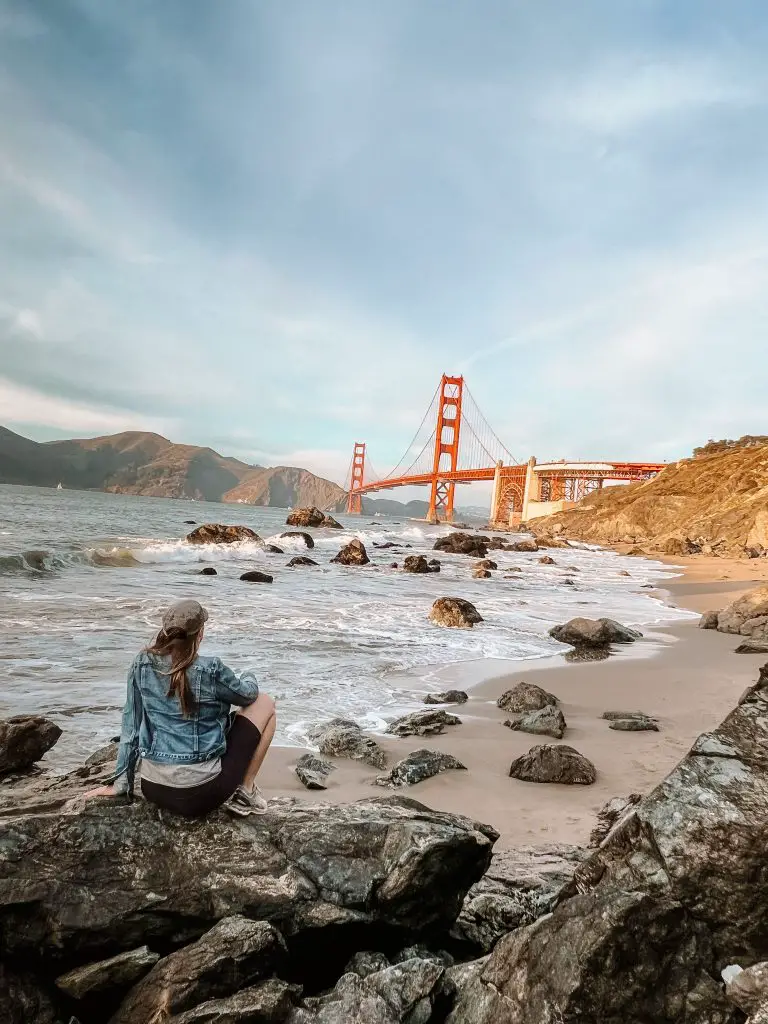 What to Wear in San Francisco in Fall (November – December)
Thanks to our late summer, Fall in San Francisco is pretty short. After sweltering through October, the air will turn crisp as the trees begin to change color. And trees do change color here, not as drastically as other places in the US, but you'll still get a sense of Fall.
Plus, the city will begin to decorate for the Holidays which adds a festive cheer to your visit. 
For your fall San Francisco visit, consider adding a pair of knee-high boots and a longer coat to your packing list. A chunky sweater is always a good idea and a fun holiday dress or two!
Most of the Christmas Days I've had growing up here are sunny and 75o, which might be a bit shocking for many visitors. However, the days surrounding Christmas can be a mixed bag of low 60os and overcast. No matter what weather greets you at this time of year, get out there and enjoy the holiday festivities!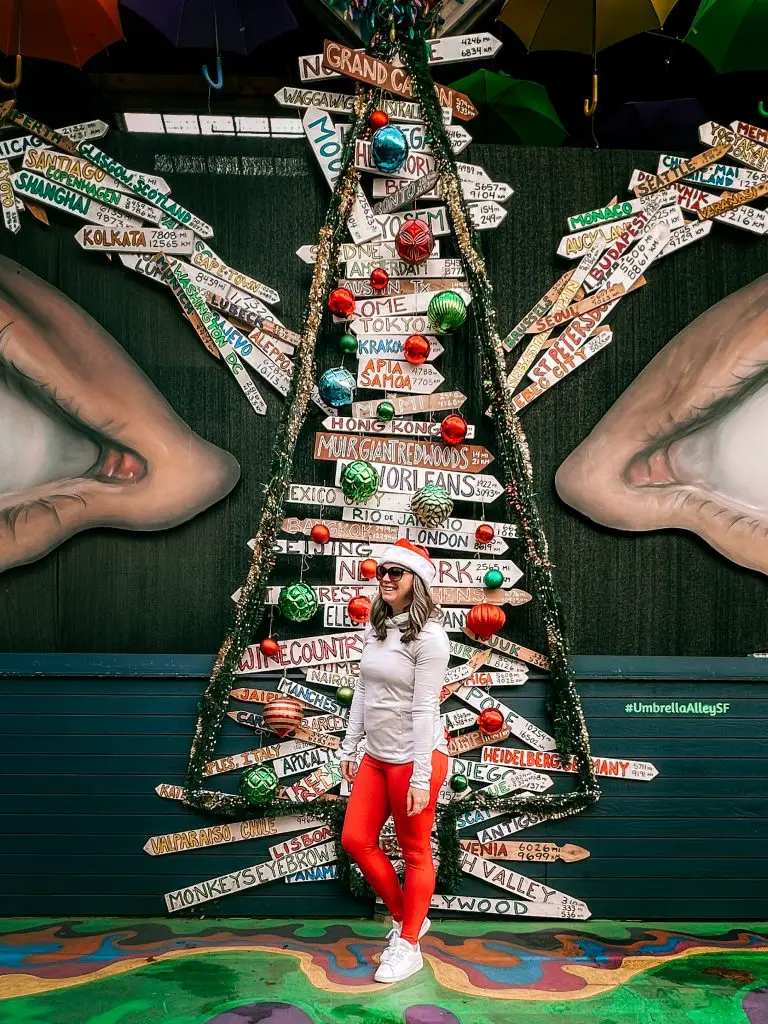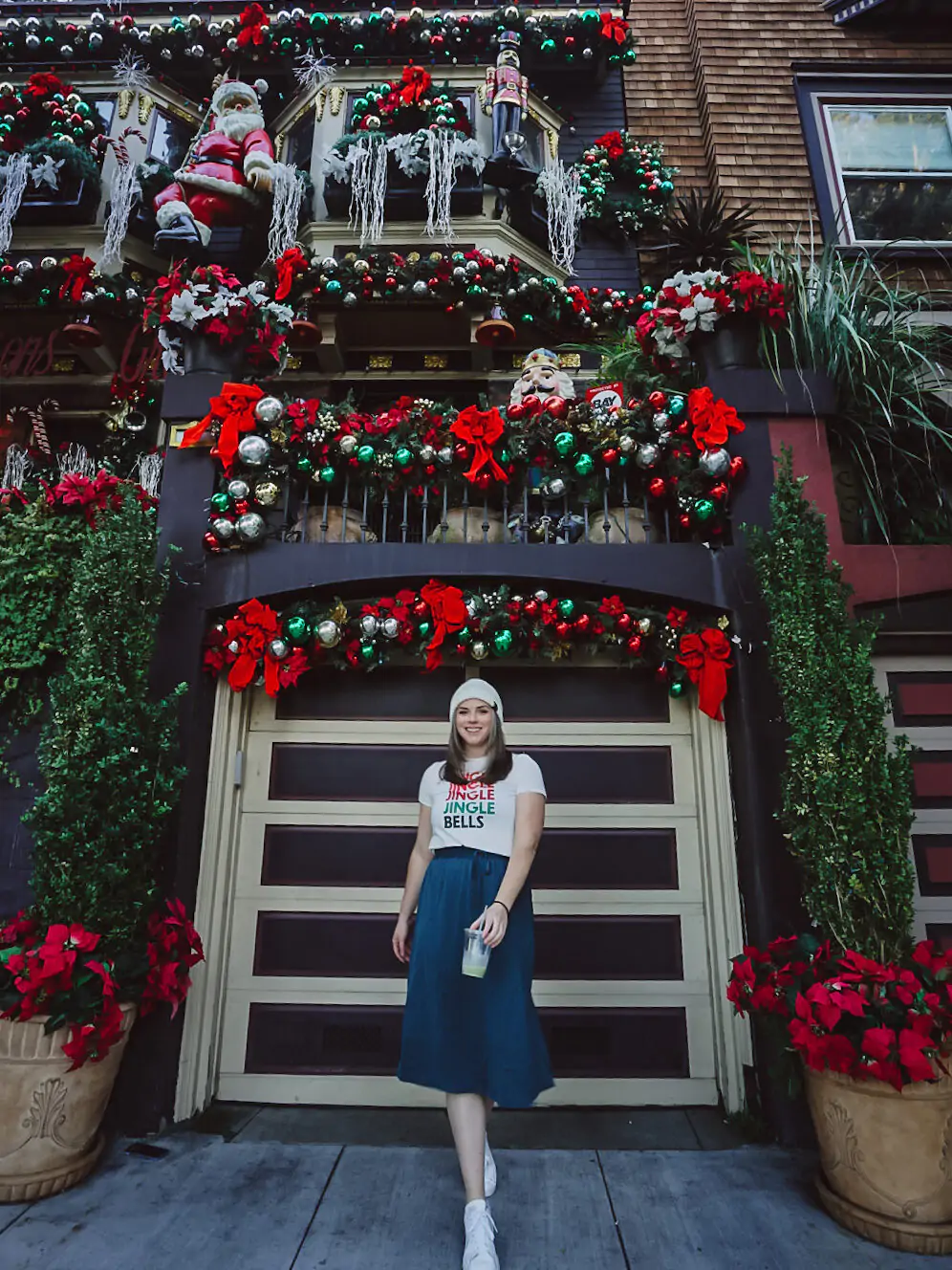 At the end of the day, pack clothes that make you feel confident and comfortable. San Francisco welcomes all styles, so rock whatever yours happens to be. Then throw in warmer items for the colder months (aka Summer) and some cooler items for the warmer months (aka Fall) and you'll be just fine. 
Like this post? Pin for later!