One of the most common questions I get asked about planning a San Francisco itinerary is whether or not to rent a car. While San Francisco's public transportation isn't terrible, it's not exactly conducive to exploring outside of the downtown area without wasting a lot of time getting there. In this post, I'll share with you the pros and cons to renting a car in San Francisco, my best San Francisco driving tips, and other ways to get around the city without a car.
This post contains affiliate links, which means that, at no additional cost to you, I will earn a tiny bit of income if you decide to make a purchase or booking. For more, check out my disclosure. 
San Francisco Travel Resources
Should You Rent a Car in San Francisco?
Whether or not to rent a car in San Francisco depends on your travel itinerary, budget, and length of stay.
Yes – Rent a Car in San Francisco
I recommend renting a car if your San Francisco itinerary includes exploring beyond the downtown San Francisco. If you want to go wine tasting in Napa Valley, explore Yosemite National Park, or take the scenic drive down the California Coast on the Pacific Coast Highway, then yes you'll definitely need a car.
However, I don't believe it's necessary to rent a car for your entire trip. If you're planning to spend a few days exploring this beautiful city and then heading out on a West Coast road trip, then rent a car once you're ready to leave. Even if it's a day trip, you can easily rent a car for the day!
Where to Rent a Car in San Francisco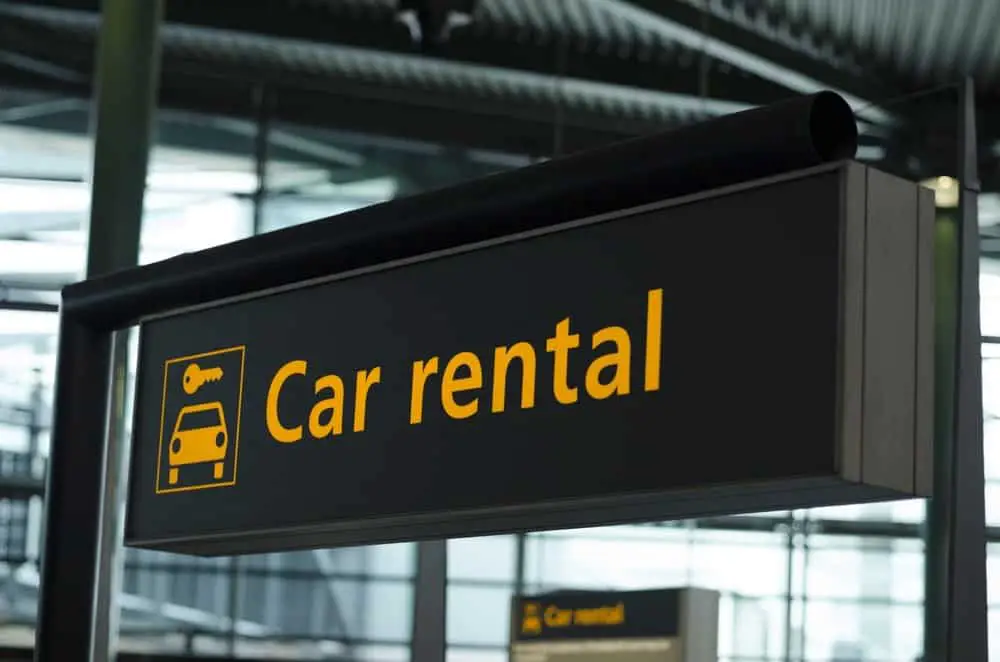 While there are a number of rental car companies located in the San Francisco International Airport, it's actually quite easy to get into the city from San Francisco via BART. So if you don't require the rental car for a few days and plan to have it parked in parking lots until you use it, it's a good idea to save yourself some money and rent the car in the city.
I recommend checking out Kyte. It's a new car rental company that delivers the car to you, so you don't need to pick it up or drop it off anywhere!
For more traditional rental car companies, check out current prices here.
Top 10 San Francisco Driving Tips
Now that you've got your car ready to go, what do you need to know about driving in San Francisco.Use Google Maps for directions: There are a number of one-way streets and weird intersections downtown, so you'll need navigation and the San Francisco directions on Google Maps haven't led me astray yet! I suggest using the alternative routes suggestion during high traffic times!
Follow Parking Signs
Between street cleaning, 2 hour parking limits, and how to park on the San Francisco hills there are a plethora of opportunities to get a parking ticket in San Francisco. Trust me, they aren't cheap! If you see a street with plenty of parking spaces, take caution and check out the signs before leaving your car there – it may be a street cleaning day and the parking enforcement via ticketing is ruthless! For more information about how to park legally in San Francisco, check out this post! 
Parking pro tip: leave absolutely nothing of value in your vehicle. Smash and grabs, the local term for car break ins, are becoming increasingly common even in non tourist areas and take only 10 seconds! Take anything you'd be devastated to lose with you.
Curb your Tires on Hills
Many first time visitors to San Francisco don't know this, but it's required to curb your tires when parking on the steep hills of San Francisco. What does that mean? If you're parked facing uphill, turn your front tires away from the curb. If you're parked facing downhill, turn your front tires towards the curb. Even if you don't think it's a big hill, do this anyway. Don't forget the parking brake!
Watch for Cyclists
Many locals avoid driving in San Francisco, opting for cycling instead. Plus with the advent of Lyft bikes and Lime scooters there are an increasing number "people" on the streets. Cyclists are supposed to obey the rules of the road as well, but many times, they don't. Make sure to check your blind spots before switching lanes and turning!
Avoid Market Street
Market Street is kind of the worst to drive on due to the volume of pedestrians, cyclists, and public transportation. Plus it's almost impossible to turn off of! It may seem like the most direct route to your destination, but it might not be the best route. Try to avoid it.
Getting Uphill
Ahh those lovely San Francisco hills. They are a trip to drive, but if you're not used to them, it can be scary to find yourself teetering on the edge of one! It's better to go faster than slower uphill and when you come to the intersection, which is likely a stop sign. The best way I navigate the hills is by trying to get my front tires on the crest of the hill as much as possible without going into the intersection. If you have a stick shift, be careful at this point to avoid rolling backwards. I've never driven a stick, but I've been told second gear and use of the parking brake while balancing the clutch and gas are the way to avoid this.
Crossing the Golden Gate Bridge
Driving across the Golden Gate Bridge is likely on your San Francisco bucket list and it is so much fun to drive across (as long as you're not sitting in traffic). Avoid rush hour traffic jams to make this as enjoyable as possible. There is no toll heading North (out of the city), but you will pay a toll returning.
Yield to Pedestrians
San Franciscans love to walk. And if you're navigating out of downtown there are likely to be throngs of locals and tourists crossing the street. They get the right of way, even if they're in the wrong!
Careful around Cable Cars and Muni
Cable Cars allow riders to disembark in the middle of the intersection, if you see this happening, take caution as riders may be unaware when making their way to the sidewalk. Muni also has times of day, usually rush hour, when they get their own lane. Do your best to not get stuck behind a Muni bus and avoid a ticket by not sharing its lane.
Take your Time Driving in San Francisco
Most importantly, give yourself plenty of time driving around San Francisco. While it can be frustrating at times to drive around, find parking, navigate hills and not hit cyclists, it's a great city to explore. We also tend to not honk our horns here (this isn't New York) so unless someone is about to cause a car accident or really hasn't noticed the light turned green, take a breath and avoid the horn!
No – Don't a Rent a Car in San Francisco
If you're not planning on a greater San Francisco road trip and have a tight budget, your best bet is to forgo a rental car and use public transit. At the time of writing this gas prices are $7.00/gallon in the Bay Area, plus the cost of parking, and the rental car itself could really blow your budget.
Thankfully, there are plenty of ways to get around San Francisco without a car.
How to Get around San Francisco without a Car
There are a number of ways to get around San Francisco without a car. If you're planning to use public transportation I recommend getting the Clipper Card or a 1, 3, or 7 day visitor passport which is good for use on Cable Cars, street cars, and Muni. 
BART
BART stands for Bay Area Rapid Transit and is basically our version of a subway. There are a number of lines that service from the peninsula and airport into downtown and across the bay to Oakland. 
BART is a great way to get into the city from the San Francisco airport.
Cable Car
If you're visiting San Francisco, you definitely want to ride the cable cars. They're also an effective way to get from Union Square to North Beach, Chinatown, Fisherman's Wharf, Nob Hill, and Polk Street. Plus, even as a local, I find them genuinely fun to ride.
I've written a detailed post about how to ride the Cable Cars which includes all of the routes, pricing, and other tips!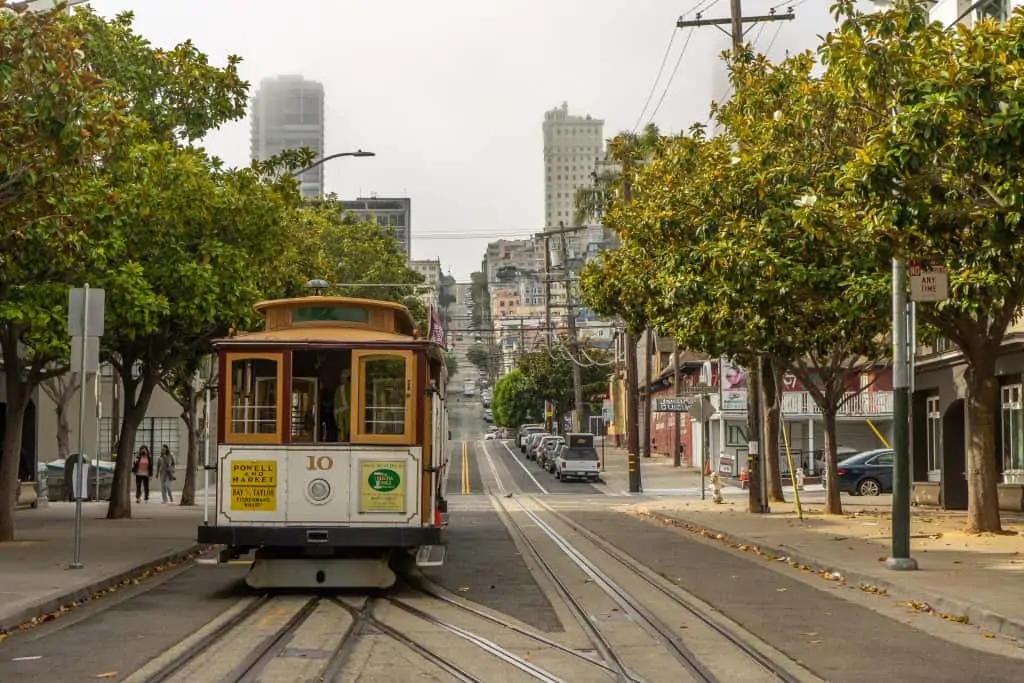 Muni
Muni is San Francisco's bus and metro system that operates everything from Cable Cars to trolleys to buses. Muni can get you most places in the city, including out to the beach! To plan your route, there are many smartphone apps that include bus stops, timetables, and allow you to purchase your ticket. I personally use Muni Mobile and while clunky, it works pretty well.
To help you plan, heres the Muni metro route map and a great guide on how to use Muni. 
Ferry
If you want to take a day trip to Sausalito or Angel Island, there are ferry options that depart from the Ferry Building (a popular spot visit in San Francisco). If you do purchase the Clipper Card you can use it on the Ferry.
Check out the Golden Gate Ferry website for all timetables and more information. 
RideShare
Uber and Lyft are present in San Francisco and great options for getting around without a car. While not as cheap as public transportation, it is an effective way to get from point a to point b.
Scooters and Bikes
Throughout the city there are scooters and bikes to rent via their respective apps. Just make sure you're following traffic rules when riding!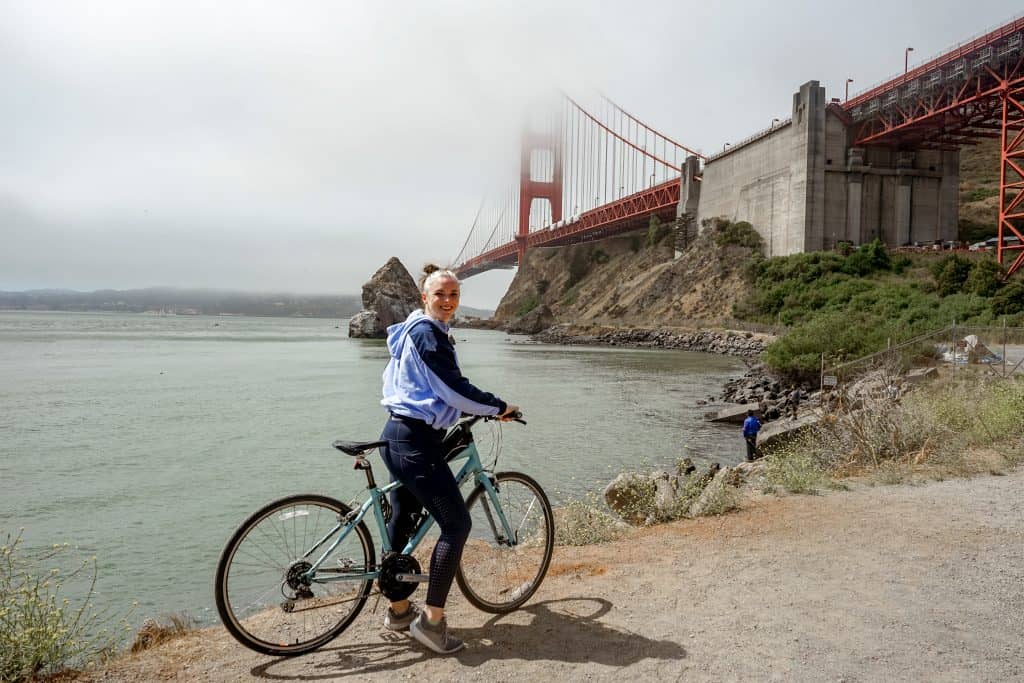 Walking
It's incredibly easy to walk around San Francisco. One neighborhood blends into the next, especially downtown. You can easily walk from Union Square to Chinatown into North Beach and back down the Embarcadero. If you're up for some hill climbs, this is a really great way to see the city. Then when your legs are done, you can use one of these other transportation methods to get you back to your hotel!