Congrats! You've joined the solo female travel community by deciding to take your first solo trip! I remember when I booked my first solo trip to my dream destination I cried due to a wide variety of emotions. I was so excited and happy I finally bit the bullet, but also slightly terrified and overwhelmed about traveling alone. Since then, I've taken solo trips to about 20+ countries, learning more about solo travel each time. I've compiled my top solo travel tips and pieces of advice about how to travel alone for the first time, that I wish someone had shared with me.
After reading this, you'll know exactly what you need to do to prepare for your first solo adventure abroad.
PS: This resources in this article are geared toward United States Citizens, but the advice is applicable to all first time travelers.
This post contains affiliate links, which means that, at no additional cost to you, I will earn a tiny bit of income if you decide to make a purchase or booking. For more, check out my disclosure. 
solo female Travel Resources
How to Travel Alone for the First Time
Things to Do Before Your Trip
I'm assuming since you're reading this that you've already decided where you're going and booked your ticket? If you are looking for destination inspiration, here are 15 of the best places to travel solo. Also check out my resources page for my favorite booking websites for cheap flights, hotels, tours etc.
Once you've decided where you're going, here's what to do next.
Get Vaccinated
Many countries require specific vaccinations for entry. If you're not sure if the country you're visiting does? Check out The CDC's website. Just plug in your destination country for vaccination requirements. Typically, insurance will not cover these vaccines but check with your PCP first. I went to Passport Health and they were able to give me suggestions and provide the vaccinations based on my travel itinerary. Make sure you keep the yellow card they give you with you! This is what customs will ask for when you enter the country.
Check your Medications
If you take medications make sure that you have enough supply for the entirety of your trip and then some. Also double check what medications are allowed in your destination country. In some countries, over the counter medications such as ibuprofen aren't allowed! Always travel with a copy of your prescription and the medication in its original container.
Update Your Passport
The majority of countries require that you have enough pages left in your passport to stamp and that it doesn't expire within 6 months. To renew your passport or get your first one, visit this site for more information about what paperwork is needed. You can take care of this at most U.S. Postal offices.
Get Your Visa
I am privileged to have a US passport, which means I can travel pretty freely to many countries. However, there are a few that require a visa. Some countries will allow visas on arrival which means you pay for your visa at the airport when you land. Other countries require visas in advance and of course, depending on your home country, visas could be a much more stressful process. For those in the US – visit this site to learn more about your specific destination.
Create Copies of Your Travel Documents
Carry a photocopy of your passport stored in a different place than your actual passport. I also left copies with a trusted individual at home. Additionally, I had copies of my documents stored on my Google Drive just in case.
Purchase Travel Insurance
Make sure that you have travel insurance for your trip. Double check what travel insurance your credit card provides in the case of a canceled flight or lost luggage. While your credit card insurance may cover the logistics of travel, it likely does not cover medical emergencies. This is why I always purchase travel insurance. On the off chance that something does happen to me while traveling, I won't have to pay a shit ton of money for health care. I use World Nomads because it's very flexible, I can add on to my policy if I decide to extend my trip and the sign-up process is a breeze. Hopefully you won't have to use it, but it's there if needed.
Alert Your Banking Institutions
Alert your bank that you will be traveling so they don't put a hold on your account for possible fraud. Consider getting a debit card with no ATM transaction fees. I use Charles Schwab's Investor Checking Account. Also make sure you use credit cards with no foreign transaction fees such as the Chase Sapphire or Capital One Venture. An added bonus to using these cards is that your purchases are rewarded with points that can be used toward travel!
Get an International Cell Phone Plan
Most cell phone plans these days have some sort of international plan. You'll pay a little bit more for using it while abroad, but it allows you to use your phone as normal. This is great when you need directions! Check out what your cell phone carrier offers for international plans. Alternatively, you can get a SIM Card in your destination country to use while there.
Solo Trip Planning Tips
As you begin planning your trip, you'll likely turn to social media for where to go and what to see. I love Pinterest for finding reliable travel blogs from people who've been there and have similar interests to me. However, make sure you plan a trip that YOU want to take. If someone recommends to do something that isn't your cup of tea – then don't do it!
Create Your Travel Bucket List
The beauty of solo travel is you are in charge of the itinerary. You get to decide what you see and what you skip. So spend some time researching things you just don't want to miss! Include tours you'd like to do, the food you want to eat, neighborhoods you'd like to explore, and can't miss sites. If you're not sure where to start with your travel plans, love using Get Your Guide to find unique tours.
Develop a Travel Budget
I believe in maximizing my experience somewhere by splurging on what I want to experience and saving elsewhere. This could change with each trip, as well. Perhaps you're going to splurge on all of the food experiences, so you'll stay in hostels. Or maybe there's a luxury hotel you want to stay in, so you'll skip some other things. Write down the cost of your must do experiences and save for them from each paycheck. This way you get to have the trip you want without overspending or returning with credit card debt.
PS: Always save a little extra money in case you need to change up your itinerary or decide you want to do something spontaneous while there.
Book your Accommodation
Make sure you're staying in a highly rated, positively reviewed, and well located accommodation. I suggest booking at least one night's stay because if you don't like the hostel or hotel then you can at least store your belongings while finding a better place to rest your head. For more details on booking hostels, check out my solo female traveler's guide to hostels.
Download Maps Offline
Download an offline Google Maps for your destination. Save your hostel, bus stops, restaurants, museums etc as favorites. This will allow you to have access to directions even if you don't have service.
Solo Travel Packing Tips
I bought a lot of "travel stuff" that I didn't use for its intended purpose once. The infinity travel scarf with a zipper for my passport, well it hung off my backpack most of the time. That bra pouch to stash extra cash floated around in my backpack most of the time and I just put the extra cash in my bra. The compression bags lay flat underneath my packing cubes. 
There are a lot of travel products out there and most of them you just don't need. Here's what I think you need: a comfortable pair of walking shoes, a good backpack (or small suitcase), packing cubes, a Diva Cup, and Dr. Bronner's soap (for laundry and body wash).
Create Your Packing List
Remember to pack light! If you've never traveled in a carry on only, I highly recommend giving it a try, here's how I do it. I recommend packing what you're already comfortable wearing. If you barely ever wear heels at home, don't pack them. And know that you can likely buy anything you need at your destination. 
Feminine Hygiene
I wasn't entirely sure how to handle my period while I traveled for 10 months. I didn't want tampons taking up space in my bag and knew I'd have some long bus journeys where using a tampon could be unsafe. Enter the Diva Cup. I've been using the Diva Cup since 2017 and I will never go back. This being said, dealing with your period while traveling may not be an issue for you if you're only gone for 10 days.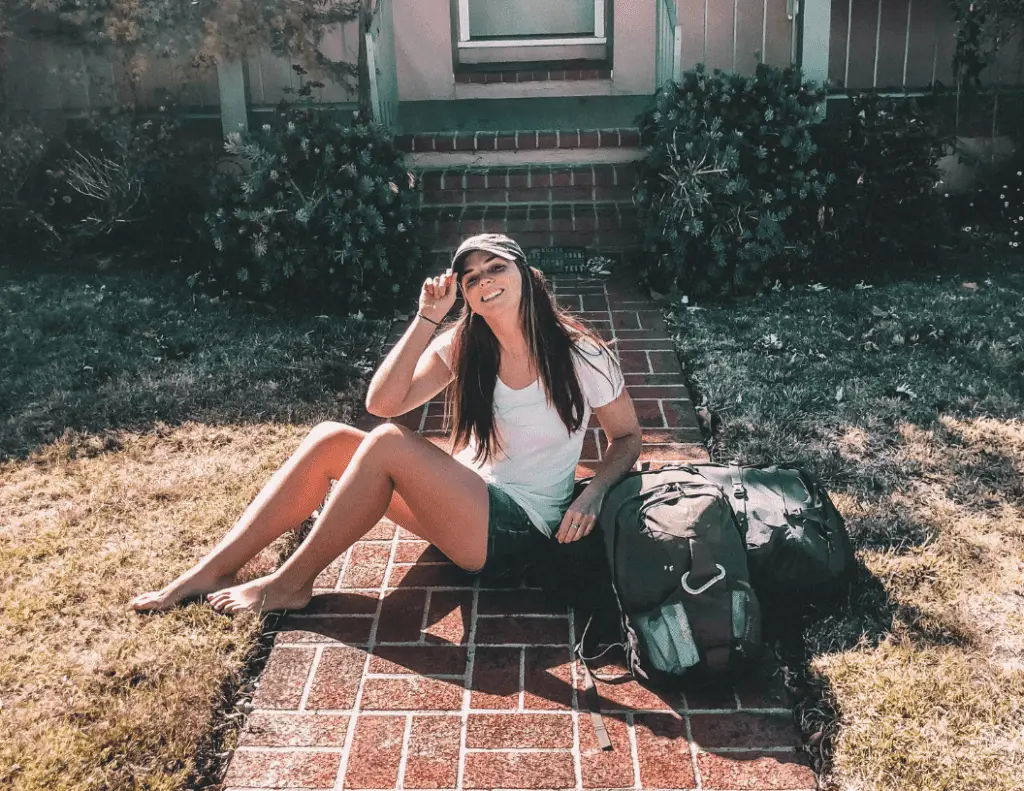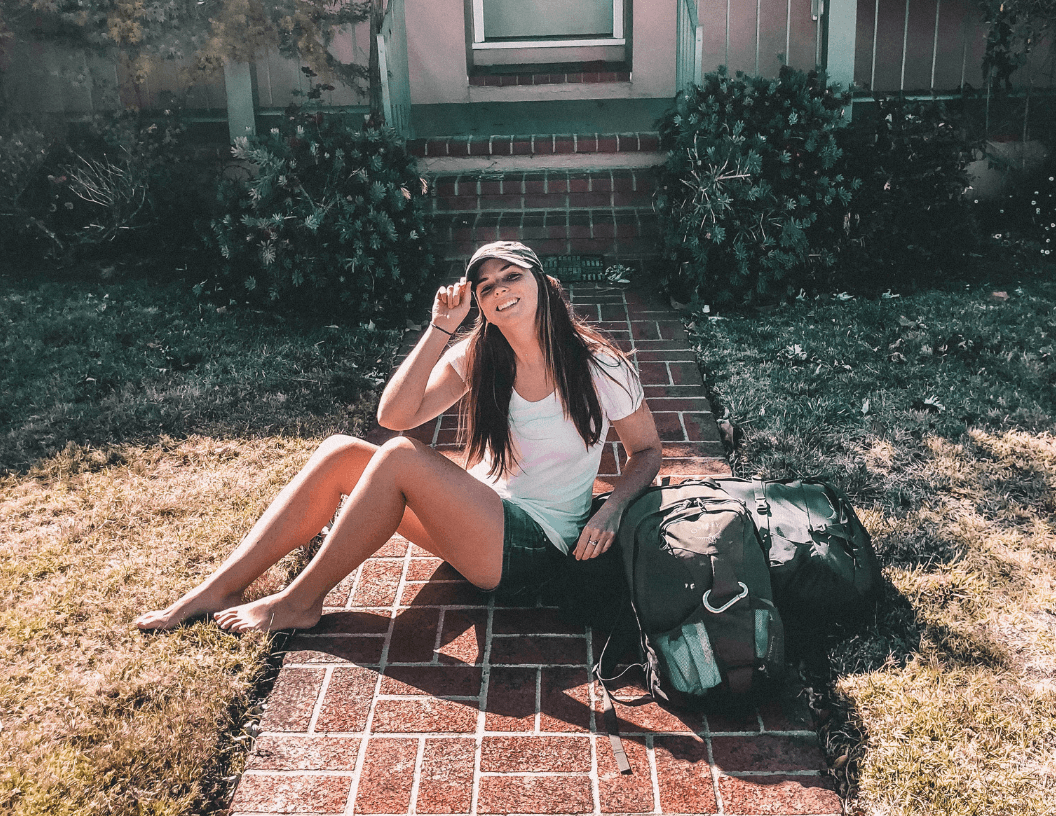 What to Do the Night Before Your Flight
Butterflies are beginning to grow as you prepare for your trip less than 24 hours away! Here's how to manage those butterflies!
Get Packed
Have your liquids and any electronics you're taking easily accessible for security. Make sure you have snacks for the flight and a reusable water bottle. 
Check-in for your Flight
Get your boarding passes and sign up for flight change alerts.
Hydrate and Eat
Drink lots of water and eat a healthy meal. Flying leads to dehydration and digestion issues. Don't make it worse by drinking too much or eating foods that already lead to digestion issues.
Try to Get Some Rest
Amidst all of the pre-travel jitters, know that you are capable of the adventure ahead of your and get a good night of rest.
How to Handle a Long Flight
It's exciting that you're on your way, but if it's a long-haul flight, it could get a bit boring. I planned to sleep on my overnight flight to Ireland for my first solo trip. I didn't sleep AT ALL. I've gotten much better at this. Here's how to pass the time!
Bring Books on a Kindle
It's just not feasible to pack a bunch of books, so load up your Kindle with new reads.
Catch Up on a TV Show
This is a great time to watch Game of Thrones or any other series that requires a serious time investment. You may need to download them via your streaming service prior to the flight just in case the WiFi on board doesn't work.
Write in a Journal
You've got a few hours of uninterrupted time to be alone with your thoughts. Write 'em down. Or simply doodle and draw.
Revisit the Guidebook
While I don't recommend following a guidebook your entire trip, read up on the history of the area you're visiting. Try to learn a few new words in the language that will be helpful when the plane touches down.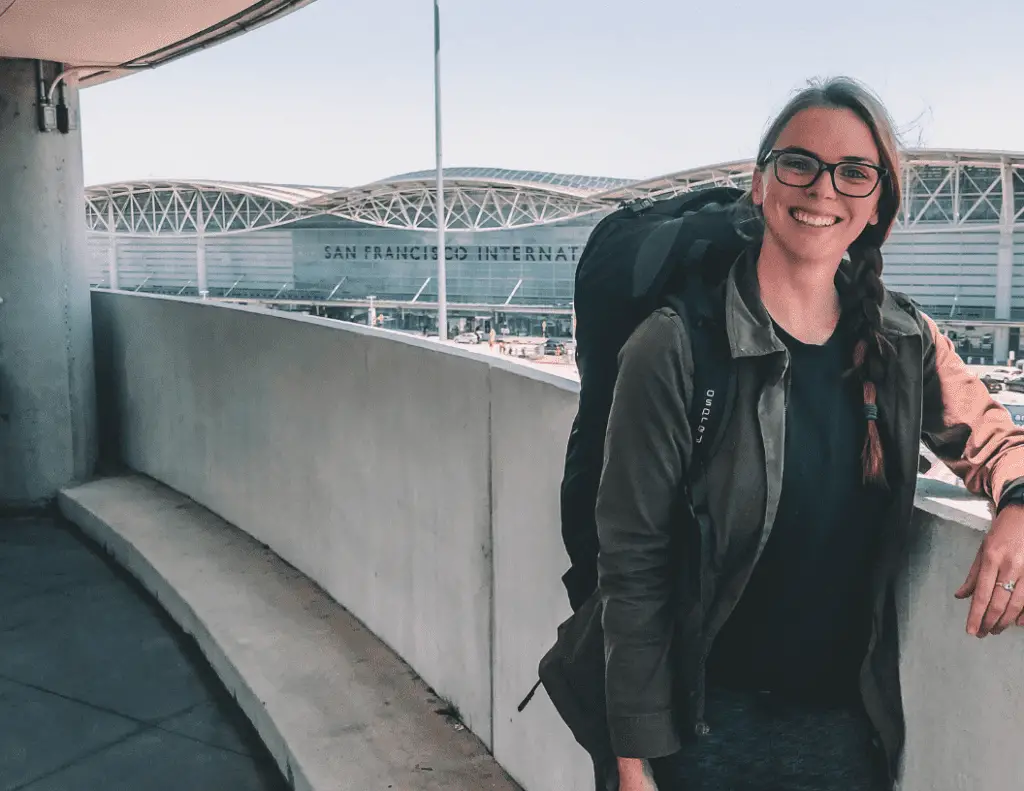 How to Spend the First Day at your Destination
This is it! You are alone in that place you've been dreaming of since before you even booked your ticket. Soak it up and make the most of it.
Check in to your Accommodation
The first thing to to is to check in to your hotel room or hostel. First things first. Get checked into where you're staying. If it's too early, ask to drop your luggage while you wait for check-in time.
Take a Walk
While waiting to check in. Go for a leisurely stroll popping into any shops or cafes that look intriguing to you. You can also join a guided walking tour. These are typically free (tips encourage), last 1-2 hours, and provide a good understanding of the city, what to see, and where to eat. The guides are very knowledgeable and happy to assist you with any information you need.
Take a Nap
It can be tempting to hit the ground running, but if you need to take a nap. You have plenty of time to check off the rest of your bucket list.
Get Cash
It's always a good idea to have local currency on hand. However, avoid exchanging money at the airport or an exchange place. I recommend simply going to an ATM (associated with a bank) and withdrawing money using your travel debit card.
The Remainder of Your First Solo Trip
If you're nervous about how to spend your time traveling, here are a few of my favorite things to do while traveling solo.
Take Photos
If you love taking photos, make sure to take them! Also, try to be in the photos too! If you're not sure how, read my top solo travel photography tips. 
Journal
One of my favorite things to do is sit in a local cafe and write what I've done and seen, but also how I feel. You might notice how you feel changes the more you get comfortable being alone.
Try the Local Cuisine
Sometimes, the best way to get to know local culture is to eat the local cuisine. A unique travel experience is taking a cooking class where you get to learn how to make a local dish. This was one of my favorite experiences in Peru. Whether you take a class, join a food tour, or give street food your best shot, eat the local food!
Stay off of Social Media
You know what I found kind of sucked. Sitting in Prague, a place I'd dreamed of visiting for years. Scrolling Instagram, and getting jealous of people exploring a different country. Stay off social media while you're there. Which leads me to my next point.
Stay in the Moment
Soak up every experience that comes your way. Learn from the bad ones and breathe in the good ones.
Make New Friends
Say hi to people in the hostel. If you're at a bar, say hi to the people next to you. Make conversation with people on your walking tour. You'll find it's quite easy to make friends while traveling. And if they ask you to join them on an adventure, that sounds interesting to you, say yes!
Purchase a Quality Souvenir
I'm not talking about anything along the lines of an "I <3 NY" shirt, although those are fun too. But if you're going to Morocco, get a rug. On my first trip to Ireland, I purchased myself a Claddagh ring. I wear it daily and each time I look at it, I am reminded of that first leap of faith I took in myself.
Take Public Transportation
Public transit in the United States is not the same as it is abroad. Taking public transit is a great way to get around and see the sights on a budget. In some places, like Tokyo, the train stations are a tourist attraction in itself!
Be Flexible
I know you spent a lot of time creating your travel plans, but things happen. Trains get missed, buses run late, or you don't like the vibe of a new city and need to adjust your itinerary. One of the best things you can do is have a backup plan in mind for when things go wrong.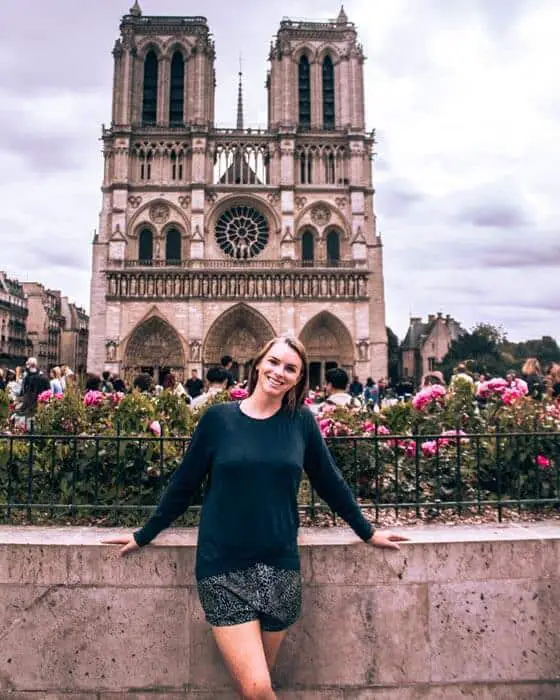 Solo Trip FAQ
As I started sharing my solo travel journey, I've been asked a myriad of questions about how to do it. I had many of the same questions myself. I want to take a moment to address the most common questions I've been asked over the years.
What if I get bored?
It could happen. Hell, I got bored in Budapest. I recommend leaning into boredom. Ask why you're bored. Are you doing things you enjoy or doing things a guidebook or social media tells you to? Also, recognize that at home our day is FILLED. We are busy all the damn time and usually don't have time to be bored. Embrace this feeling and use it to see how you would like to fill that time (not on social media scrolls). You might just find a new hobby.
What if I get lonely?
Loneliness is different than being alone. Most of the time, I enjoy my alone time while traveling solo. However, loneliness can creep in. I realized that it happens for me when I'm not pursuing activities that fill me up and I'm pursuing things that I'm supposed to do in a certain place. See if you can figure out why you're feeling lonely and see if you can adjust. Don't forget a quick call to your best friend or close family member at home, could be just the thing you need.
What if something gets stolen?
Make sure you have copies of your passport digitally, you know where your embassy is located, and you have contact information saved digitally. Most items can get replaced easily, travel insurance may cover some of it. It can be a huge pain in the ass and make you question your safety, but as long as you are safe, you can handle replacing everything else. 
What if I get sick?
First, make sure you purchase travel insurance before your trip. If you do get sick (espcially important with COVID) Ask your hostel reception for a hospital or doctor's recommendation and get an appointment. If they speak the local language, ask them to go with you to translate.
So, if you get sick with COVID (this happened to me in Ireland) please follow the current guidelines around COVID.
How do I meet people?
You can. You're cool. Ask someone from the walking tour to go for a coffee or tea. Hang out in the common room of the hostel and strike up a conversation with someone. Solo travelers are usually very excited to make a new friend. You may have to be the one to break the ice, but once you do, you'll make a new friend!
How do I eat solo?
Eating alone is one of my favorite things to do, at home and abroad. I do it so often, it's become second nature to me. I don't even think about it. Also, I recommend reading this guide to eating solo while traveling and if you still have questions reach out!
How do I stay safe?
Staying safe as a solo female traveler is always top of mind. However, I believe that women know how to stay safe. Every single day we take precautions to ensure our safety. These are the same precautions I recommend taking while traveling. Although I also be sure to follow these additional safety guidelines for solo travel. Specifically,
not telling anyone where you're staying
delaying posting on social media
keeping your family/friends at home in the loop of where you're going and where you're staying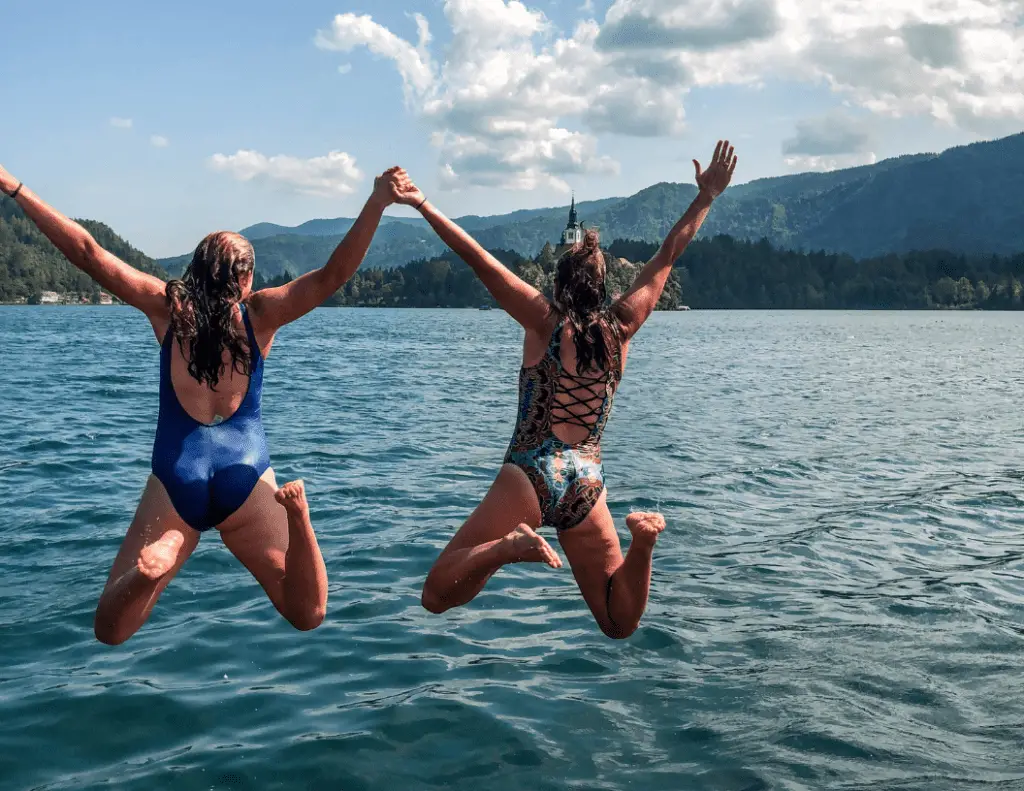 What to do After Your Trip 
You've returned home and have settled into your routine. I hope you've had some experiences that have made you question your beliefs and you've experienced cultures that make you question how you live. You may also feel a bit sad after the trip as you settle into your normal routine. Here's how I keep the memories alive.
Print out Photos
Print out your favorite photos and put them around your home.Or use Shutterfly or a similar service to make a photo book with captions about the photos.
Journal
I always return to journaling. Getting my thoughts out of my head and onto paper helps me process my emotions and experiences.
Keep the Wanderlust Alive
Got itchy feet, but can't go abroad again yet? Begin exploring your own country.
Join a Travel Community
You may find that your friends and family at home just don't get it. And that's fine. It's hard to share stories of experiences that are so far removed from everyday reality. There are plenty of Facebook groups geared toward solo female travelers that you can join as a starting point.
Start Planning Your Next Trip
One thing you'll notice that happens is once you get a taste for traveling, you won't want to stop. That doesn't mean that every single trip has to be solo, but at least once per year, go somewhere new by yourself. Traveling solo has taught me more about the world and myself than anything else I've ever experienced. I hope to see you on the road!
Like this post? Pin for later!