Congrats! You've joined the solo female travel community by deciding to take your first solo trip! I remember when I booked my first solo plane ticket to my dream destination I cried. I was so excited, happy I finally bit the bullet, and slightly terrified. It was also a bit daunting sitting there realizing that I was travelling alone for the first time. There was no one else to rely on to make decisions which is what makes solo travel so incredibly fantastic. To ensure that you do have a truly fantastic experience, I've compiled my favorite tips for your first time travelling solo!
Before Your Trip
So, you've decided on your destination and booked your ticket? Embrace that holy shit feeling and take the rest one step at a time. To help you, check out my complete guide to fearless solo female travel.
Get Paperwork Organized
Get Vaccines

. Many countries require specific vaccinations for entry. Not sure if the country you're visiting does? Check out

The CDC's website

. Just plug in your destination country for vaccination requirements. Typically, insurance will not cover these vaccines but check with your PCP first. I went to

Passport Health

and they were able to give me suggestions and provide the vaccinations based on my travel itinerary. Make sure you keep the yellow card they give you with you! This is what customs will ask for when you enter the country.

Update Passport

. The majority of countries require that you have enough pages left in your passport to stamp and that it doesn't expire within 6 months. To renew your passport or get your first one,

visit this site for more information

about what paperwork is needed. You can take care of this at most U.S. Postal offices.

Check the visa requirement

. I am privileged to have a US passport, which means I can travel pretty freely to many countries. Although there are a few that require a visa. I had a mild freak out when I was traveling from Argentina to Peru with a night layover in Paraguay. It turns out Paraguay is one country where I would've needed to pay to enter. But I stayed in the transit zone! Some countries will allow visas on arrival. Which means you arrive at the airport and can pay for your visa there. Paraguay had that option! Other countries require visas in advance and of course depending on your home country, visas could be a much more stressful process. For those in the US – visit this site to learn more about your specific destination. This is an example of what the

Paraguay information page

looks like and

here is where you can type in your specific destination

in the search box on the left.

Create virtual and hard copies of important documents

. Carry a copy of your passport stored in a different place than your actual passport. I also left copies with a trusted individual at home.

Purchase Travel Insurance.

You likely booked with a credit card which means there

might

be coverage in the case of a canceled flight or lost luggage. Double check this. But also know that it likely doesn't cover medical emergencies. I always purchase travel insurance because, on the off chance that something does happen to me while traveling, I won't have to pay a shit ton of money for health care. I use World Nomad's because it's very flexible, I can add on to my policy if I decided to extend my trip and the sign-up process is a breeze. Thankfully, I haven't had to actually use it yet!
Check the cost to have your trip covered below!
Banking Info.

Alert your bank that you will be traveling so they don't put a hold on your account for possible fraud. Consider getting an ATM card with no ATM transaction fees. I use Charles Schwab's Investor Checking Account. I also use Chase Sapphire, a travel credit card with no foreign transaction fees that also gives me points that I've been able to use to purchase most of my flights!
Trip Planning Tips
As you begin planning your trip, you'll likely turn to social media for where to go and what to see. I love Pinterest for this, but take it all with a grain of salt. One blogger might recommend one activity while the next says don't do that very same thing. Go and see for yourself. I also learned to avoid looking at the destination on Instagram. You'll want to experience it through your own eyes, not the eyes, and filters, of someone else.
Create your own bucket list for your destination.

The beauty of solo travel is you are in charge of the itinerary, or lack thereof.  You get to decide what you see and what you skip. So spend some time researching things you just don't want to miss! Include tours you'd like to do, the food you want to eat, neighborhoods you'd like to explore, and can't miss sites. For you, not for anyone else.

Create some sort of budget.

Write down the cost of these experiences and save for them from each paycheck. This way you can use the money saved to have an epic experience without returning with credit card debt.

Book your accommodation. Make sure it's in a good location and has a good safety rating. I usually suggest booking at least one night's stay because if you don't like the hostel or hotel then you can at least store your belongings while finding a better place to rest your head. For more details on booking hostels, check out my solo female traveler's guide to hostels.

Maps.

Download an offline Google Maps for your destination. Save to favorites your hostel, bus stops, and other information.
Solo Travel Packing Tips
Honestly, I bought a lot of "travel stuff" that I didn't use for its intended purpose once. The infinity travel scarf with a zipper for my passport, well it hung off my backpack most of the time. That bra pouch to stash extra cash, it floated around in my backpack most of the time and I just put the extra cash in my bra. The compression bags laid flat underneath my packing cubes. There are a lot of travel products out there and most you really just don't need. Here's what I think you need, good shoes, a good backpack (or small suitcase), packing cubes, diva cup, and Dr. Bronner's soap (for laundry and body wash).
Create a packing list of what you'll want to take

. Then cut it in half. The lighter you can pack the easier it is to travel. Now, I'm not saying to not pack makeup or anything like that. But I am saying you don't need a brand new wardrobe for this trip. Pack what you're already comfortable wearing. If you barely ever wear heels at home, don't pack them. And know that you can likely buy anything you need in your destination.

Feminine Hygiene

. This was one of my biggest concerns. The cost of tampons abroad, having them take up valuable backpack space and questioning the safety of using one for long bus journeys. Enter the diva cup. I've been using one for over a year and it is the only thing I suggest you buying for your trip that you don't already have. Oh, and the stuff mentioned above.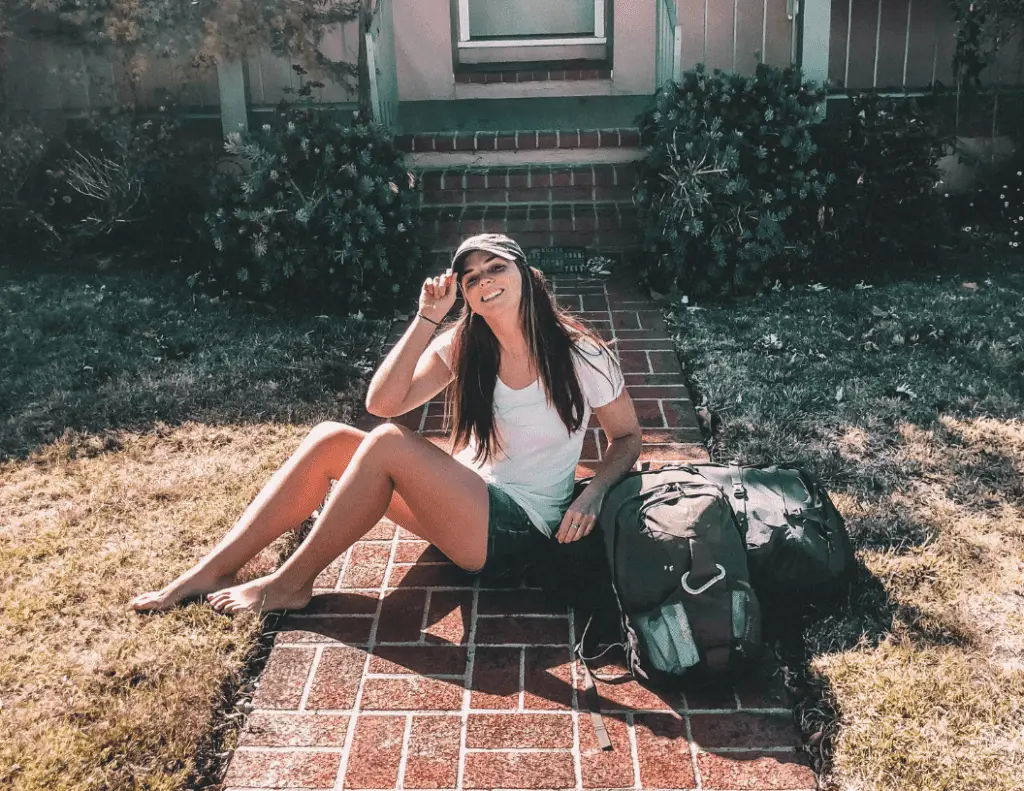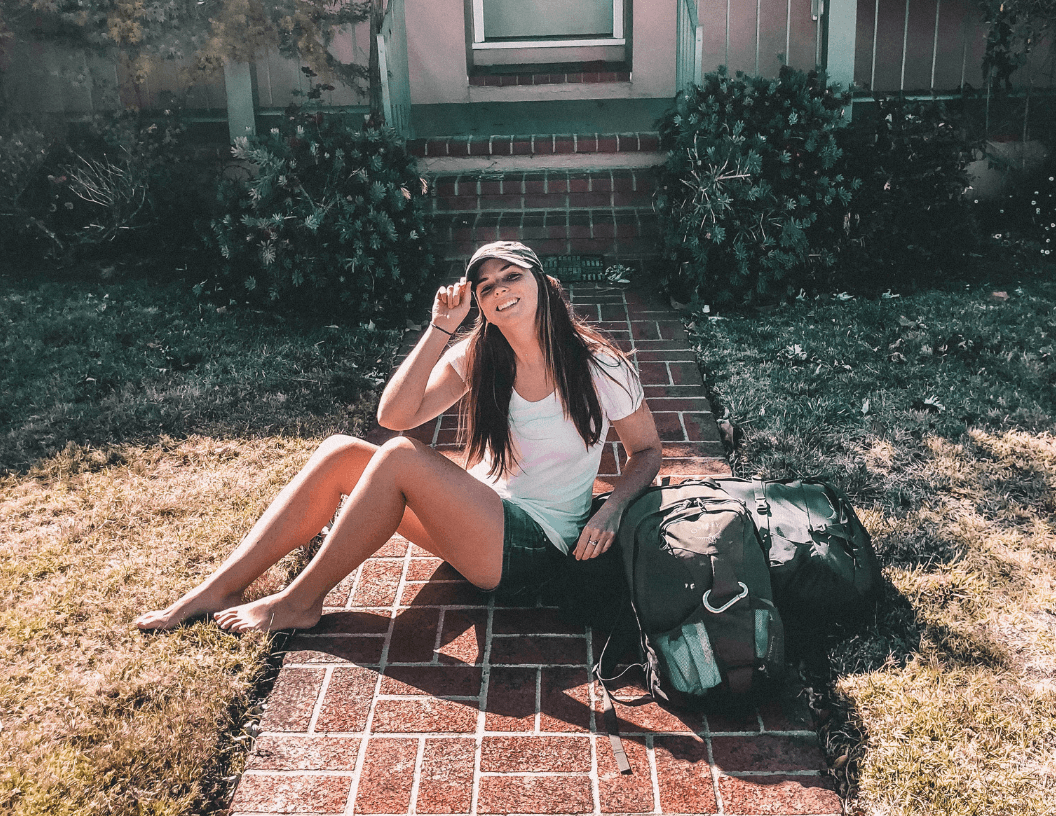 The Night Before Your Flight
Butterflies are beginning to grow as you prep for your trip less than 24 hours away! Here's how to manage those butterflies!
Get your suitcase and carry on packed

. Have your liquids and any electronics you're taking easily accessible for security. Pack some snacks for the flight

Check-in.

Get your boarding passes and sign up for flight change alerts. Make sure your passport is there!

Hydrate and eat.

Drink lots of water and eat a healthy meal. Flying leads to dehydration and digestion issues. Don't make it worse by drinking too much or eating foods that

already

lead to digestion issues.

Try to get some sleep

. Amidst all of the pre-travel jitters, know that you are capable and get a good night of rest.
During Your Flight
It's exciting that you're on your way, but if it's a long haul flight, it could get a bit boring. I planned to sleep on my overnight flight to Ireland for my first solo trip. I didn't sleep AT ALL. Here's how to pass the time!
Bring books on a Kindle

. While I love holding a real book at home, it's just not feasible to pack a bunch of books. So I add new ones to my Kindle and settle in for a good read.

Catch up on that TV show

you've been wanting to watch. This is a great time to watch Game of Thrones or any other series that requires a serious time investment.

Write.

Doodle, draw, write. You've got a few hours of uninterrupted time to be alone with your thoughts. Write 'em down.

Revisit the guidebook.

While I don't recommend following a guidebook your entire trip, read up on the history of the area you're visiting. Try to learn a few new words in the language that will be helpful in when the plane touches down.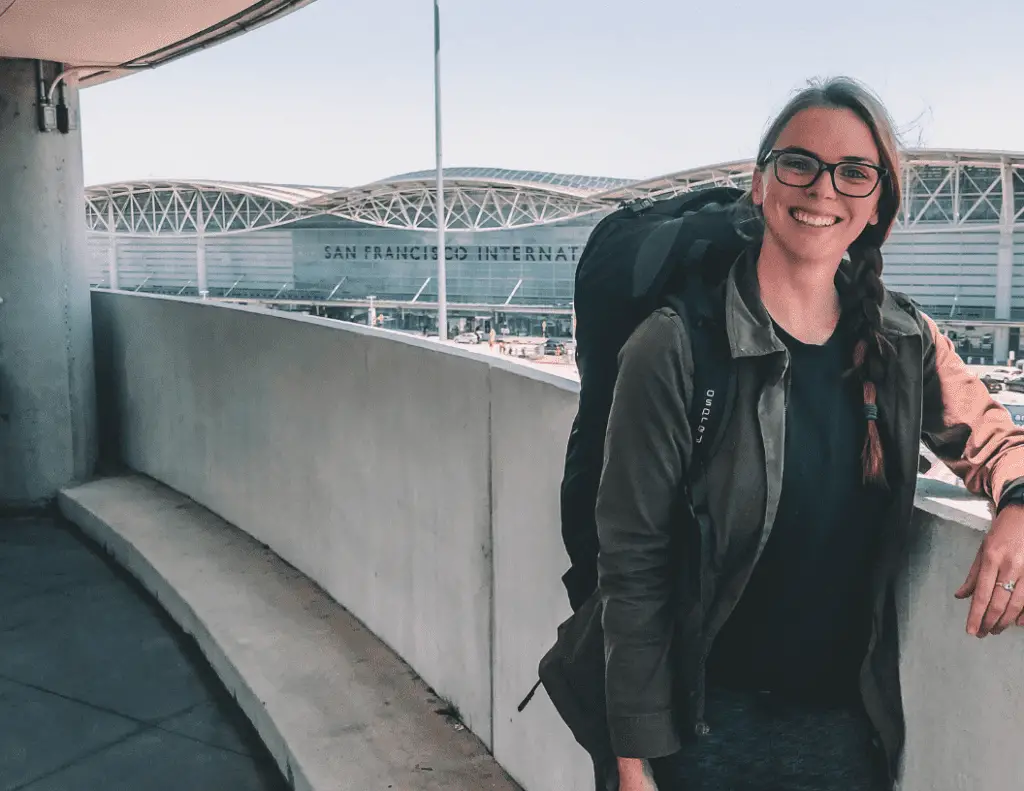 First Day at your Destination
This is it! You alone in that place you've been dreaming of since before you even booked your ticket. Soak it up and make the most of it.
Wander the streets

. Get a feel for the city by walking the streets. Pop into any shops or cafes that look intriguing to you.

Chat with locals.

I like chatting with shop owners, it's a fun and low-pressure way to get a bit closer to the town.

Take a walking tour.

Walking tours are a great way to get a lay of the city, to get advice to what to see, and to meet other travelers. Plus, they're usually free.
The Remainder of Your First Solo Trip
Journal.

One of my favorite things to do is sit in a local cafe and write what I've done and seen, but also how I feel. You might notice how you feel changes the more you get comfortable being alone.

Take Photos.

Get in the photos too! You'll love looking back on the memories you're making.

Eat. 

Try the local food, but also make sure to get a few healthy meals in there. If this is a long term trip, eventually eating all of the things will catch up to you. But, when it's hot as hell in Europe in summer, eat the gelato before it all melts!

Stay off of social media.

You know what I found kind of sucked. Sitting in Prague, a place I'd dreamed of visiting for years. Scrolling Instagram, and getting jealous of people exploring a different country.

Stay in the moment.

They will pass. Soak up every experience that comes your way. Learn from the bad ones and breathe in the good ones.

Purchase a quality souvenir for yourself.

I'm not talking anything along the lines of an "I <3 NY" shirt. But if you're going to Morocco, get a rug. My first trip to Ireland I purchased myself a Claddagh ring. I wear it daily and each time I look at it, I am reminded of that first leap of faith I took in myself.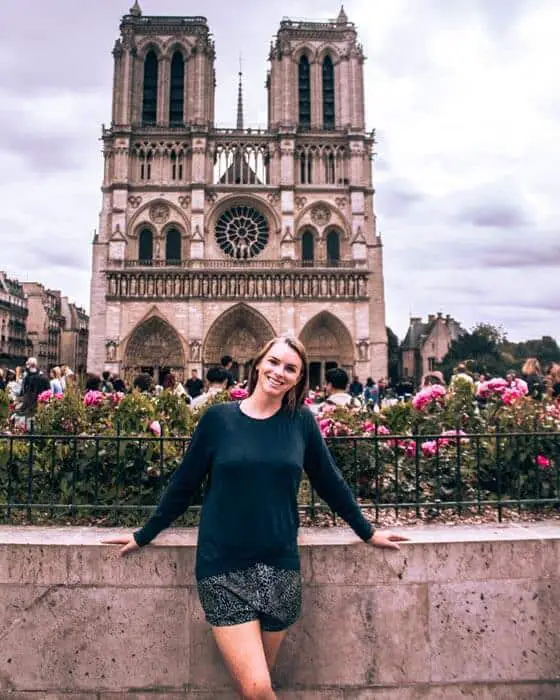 What To Do If…
Ok, so before my trip, I had many thoughts that went something like this: What if…blah blah blah. So, I'd like to answer some of the most common ones I've heard over the years.
What if I get bored?
It could happen. Hell, I got bored in Budapest. Ask why you're bored. Are you doing things you enjoy or doing things a guidebook or social media tells you to? Also, recognize that at home our day is FILLED. We are busy all the damn time and usually don't have time to be bored. Embrace this feeling and use it to see how you would like to fill that time (not on social media scrolls).
What if I get lonely?
It could happen. It happened to me around the 8 month mark. But I realized it was a combination of travel burnout and not pursuing the activities that filled me up. So if you get lonely, call home to the people who know you best. But don't go home. Try to push through this stage.
What if something gets stolen?
Enter travel insurance. You can replace just about everything. I promised myself that if I was going to get robbed, I'd just give the person whatever they wanted. It can be replaced, no need to fight or get hurt over it.
What if I get sick?
Ask your hostel reception for a hospital or doctor's recommendation and get an appointment. If they speak the local language, ask them to go with you to translate. Again, this is where travel insurance comes in handy!
What if I can't make friends?
You can. You're cool. Ask someone from the walking tour to go for a coffee or tea. Ask your hostel roomie who seems kinda cool to join you on your walk to town. You may have to be the one to break the ice, but once you do, you'll make a new friend!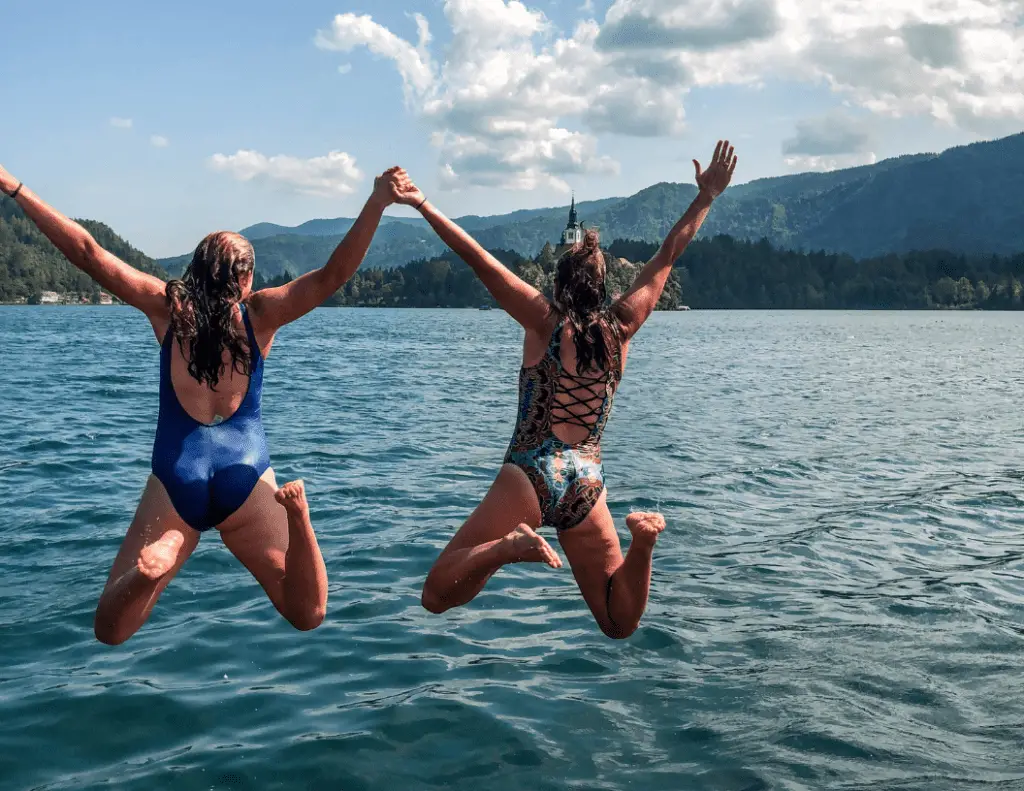 After Your Trip 
You've returned home and have settled into your routine. I hope you've had some experiences that have made you question your beliefs and you've experienced cultures that make you question the way in which you live. You may also feel a bit sad after the trip as you settle into your normal routine. Here's how I keep the memories alive
Print out Photos.

Print out your favorite photos and put them around your home.

Journal.

I always return to journaling. Getting my thoughts out of my head and on to paper helps me process my emotions and experiences.

Keep the spirit alive.

Got itchy feet, but can't go abroad again yet? Begin exploring your own hometown. Check out that restaurant you've heard about. Or drive a few hours to the next town. If you can travel alone abroad, you can travel alone at home.

Find a local travel community.

You may find that your friends and family at home just don't get it. And that's fine. It's hard to share stories of experiences that are so far removed from everyday reality.
Start Planning Your Next Trip
I hope that after travelling alone for the first time, you don't stop. That doesn't mean that every single trip has to be solo, but at least once per year, go somewhere new by yourself. Traveling solo has taught me more about the world and myself than anything else I've ever experienced. I hope to see you on the road!
Like this post? Pin for later!