This packing list is designed with the female traveler in mind. It contains all of the basics you need for a safe and fun adventure. With this packing list I don't get into too many specifics about number of tops or pants to bring, because each destination requires different necessities. For instance, hiking to Machu Picchu will require very different footwear compared to traipsing through Europe's most beautiful cities. That being said I do have packing lists for hiking to Machu Picchu, for the Galapagos islands, and for Ireland in any season.
But no matter where in the world I go, there are certain items that I won't leave home without. The items below make me feel prepared, safe, and happy while I'm far from home. Many of them also decrease my carbon footprint on the world, which is fairly high as a traveler. What's in your backpack?
This post contains affiliate links, which means that, at no additional cost to you, I will earn a tiny bit of income if you decide to make a purchase or booking.
---
The Gear
The ultimate first question – backpack or suitcase. I'm a huge proponent of using a backpack because it helps me limit the amount I bring and it keeps my hands free to use. Although, I also understand it sucks to carry everything on your back, so a suitcase may be more your style. Since working for an airline I keep seeing the Away luggage and people seem to love it. So I may give that a whirl soon! Whether you choose backpack or suitcase, smaller is better. And packing cubes are a must!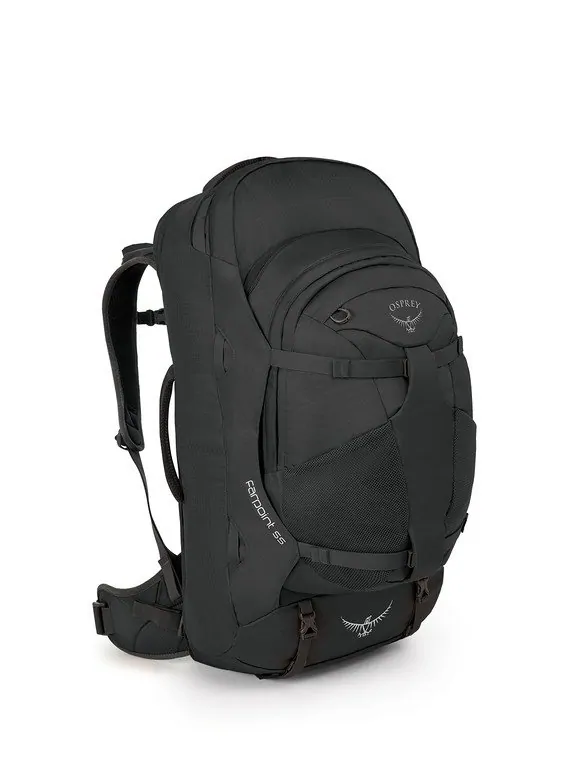 Osprey Farpoint 50L (or similar)
My go to travel backpack that I used for 10 months straight! I really like the comfortable waist strap that helps alleviate weight on my shoulders.
buy now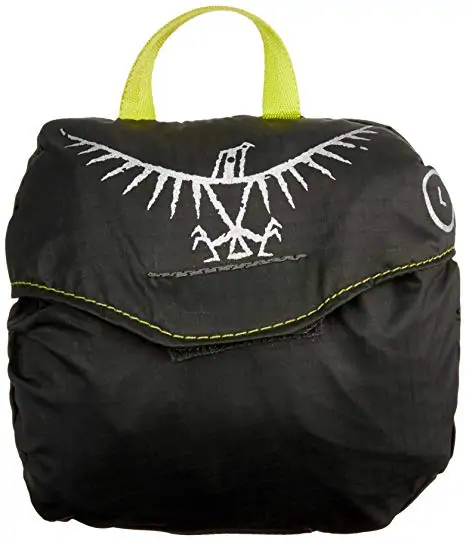 Osprey Raincover
This comes in so handy when trying to keep your stuff dry. When it isn't in use, it packs down really small and fits inside shoes!
Buy Now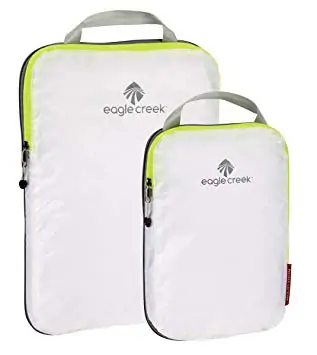 Eagle Creek Packing Cubes
I try to convert everyone to using packing cubes. You can really maximize your space with these bad boys!
Buy now