One of the biggest fears I had when I started to travel solo, was how I'd make friends on the road. As an introvert, I'm quite comfortable doing things on my own and actually relish my alone time. But that didn't mean I wanted to spend every moment of my travels alone. I discovered it's quite simple to meet other solo travelers with just a little bit of courage. From my experience, I've compiled the best tips I know for how to make friends while traveling solo.
Stay in Hostels
An obvious one, right? By staying in hostels you're immediately surrounded with other travelers who are looking for friends just like you are! I've found it easiest to strike up conversations with people in dorm rooms because it's just awkward not to at least say hi to someone you'll be sharing a bunk bed with for the next few days.
That doesn't mean you have to stay in a dorm room though. The common area is a great place to meet other solo travelers. Ask someone for tips on what to do in the area over breakfast or ask to borrow a clove of garlic in the kitchen. Just by breaking the ice with someone you open yourself up to a friendly conversation at the least.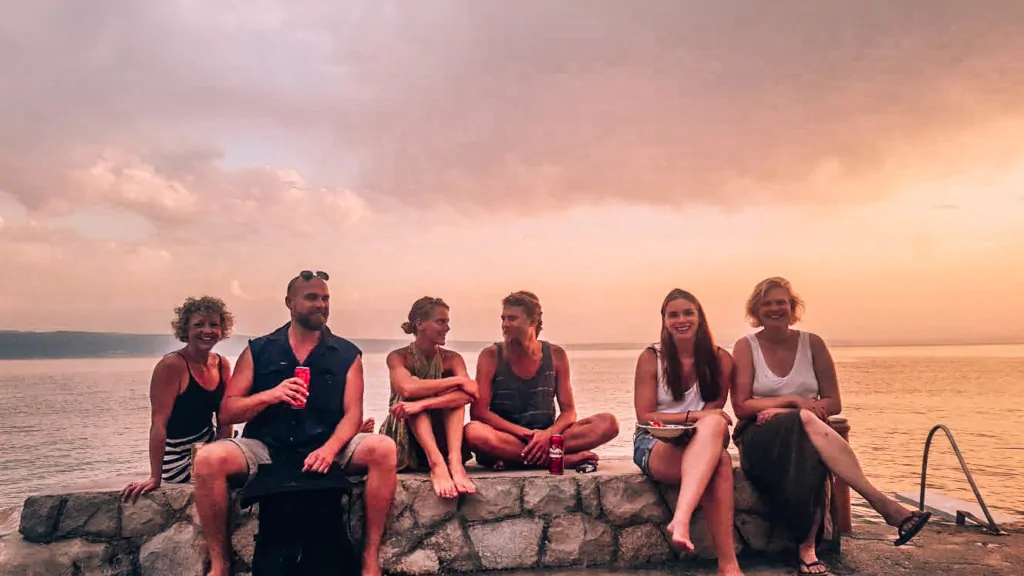 Additionally making friends in hostels is easy when the hostels have activities geared toward creating connections. The hostel where I stayed in Quito made it easy to make friends with their family style dinners, pub crawls, movie nights, and salsa lessons. Also, at the hostel in Plitvice, I met two other solo female travelers to explore Plitvice National Parks with and go kayaking. So don't be afraid to join a table or strike up a conversation with someone in a hostel. You never know where it might lead!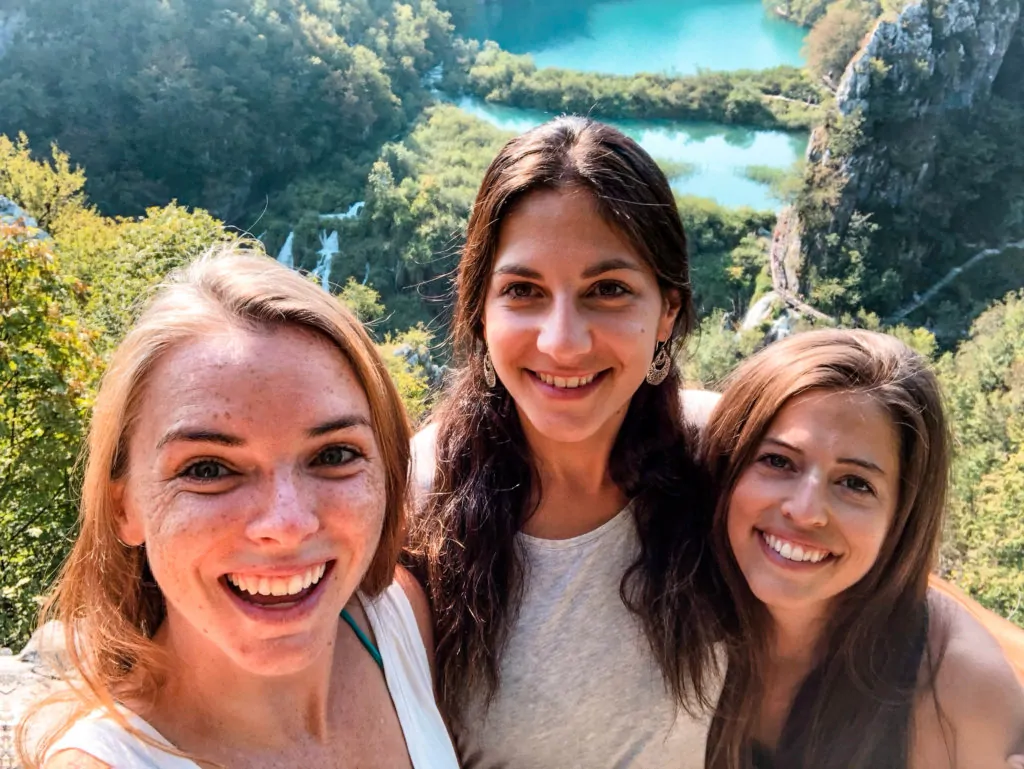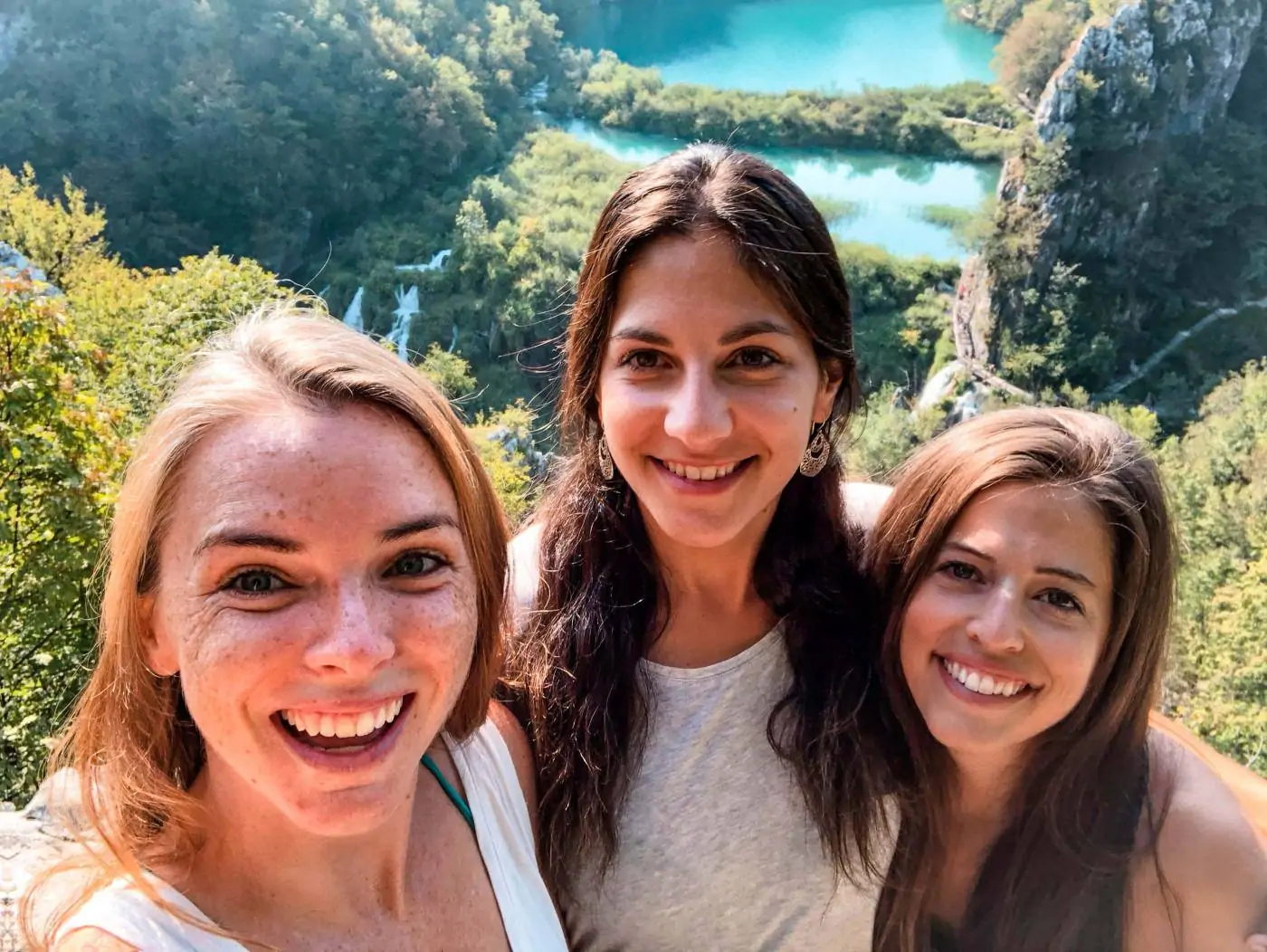 Sit at the Bar
Eating out alone can seem daunting at first, but it is a great way to meet new people if you're up for sitting at the bar. Other solo travelers or solo locals tend to eat at the bar meaning there are ample opportunities to connect. On my first solo trip to Ireland, I went to one of the most popular bars in Dublin and ate at the bar in hopes of making a new friend. Two women sat next to me and started to speak Spanish. I figured it was a lost cause due to the language barrier and resigned myself to a night of toe-tapping along to the music. Turns out they also spoke English and were visiting from London for the weekend. We hit it off and they took me out for dinner the next night.
Join a Walking Tour
Walking tours are great for a few reasons: they're usually free, they give you a good overview of the new city you're visiting, and there's time to talk while walking between stops. Sure, sometimes these are filled with families or couples, but on every walking tour I've been on, I've met another solo female traveler. In Quito, a group of us ended up venturing to the Middle of the World after the walking tour. And in Prague, I went out to dinner with a newbie solo female traveler who I met on the walking tour that morning. Each of these times, I had to introduce myself, but I've realized that other solo travelers want to make friends just as much as you and likely feel just as awkward. So it's OK to be the first one to say hi. It'll take the edge off for both of you.
Learn Something New
Learning something new is a great way to meet people with a shared interest which immediately creates a topic of conversation. You could take surfing lessons in Costa Rica, Spanish lessons in Ecuador, a cooking class in Peru, or learn to tango in Argentina.  By learning something unique to the location you're visiting you'll be immersing yourself in the culture and getting to know locals as well as others with similar interests.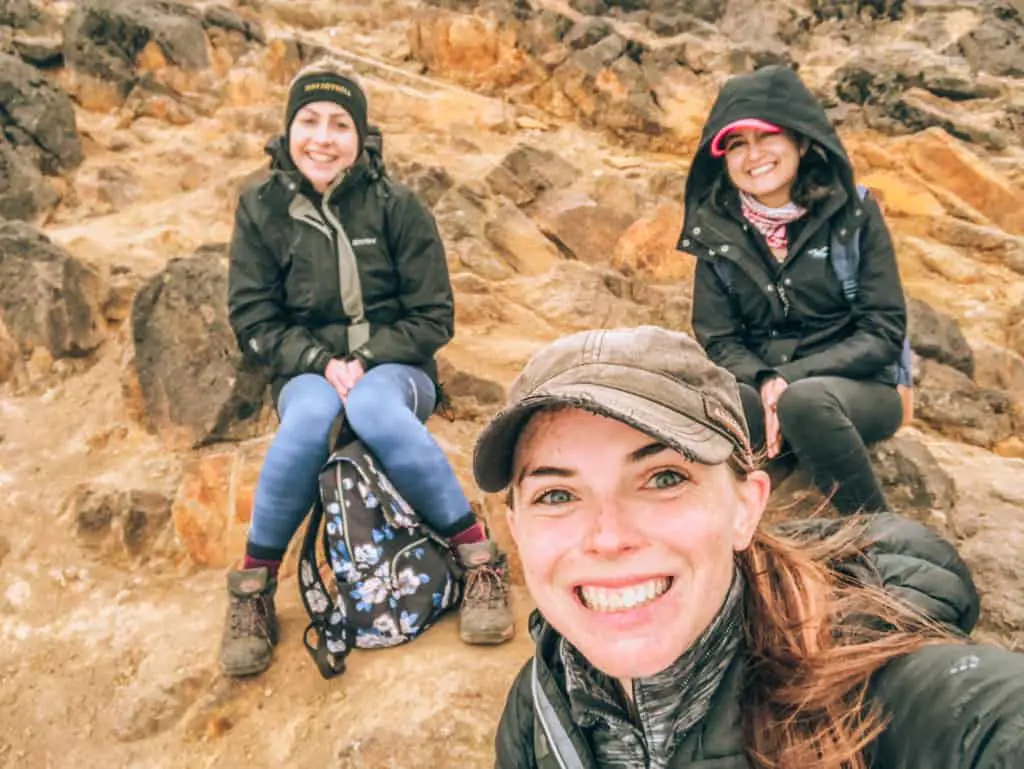 Go on a Retreat
Perhaps not the most budget-friendly option, but you can break up your solo travels with a retreat. It could be a yoga retreat or a business retreat. I attended a female travel blogger retreat with Pangea Dreams in Mexico for a week. While I learned a ton about blogging, social media, and photography, I also made some great friends. One of whom I ended up traveling to Cuba with just a few weeks later.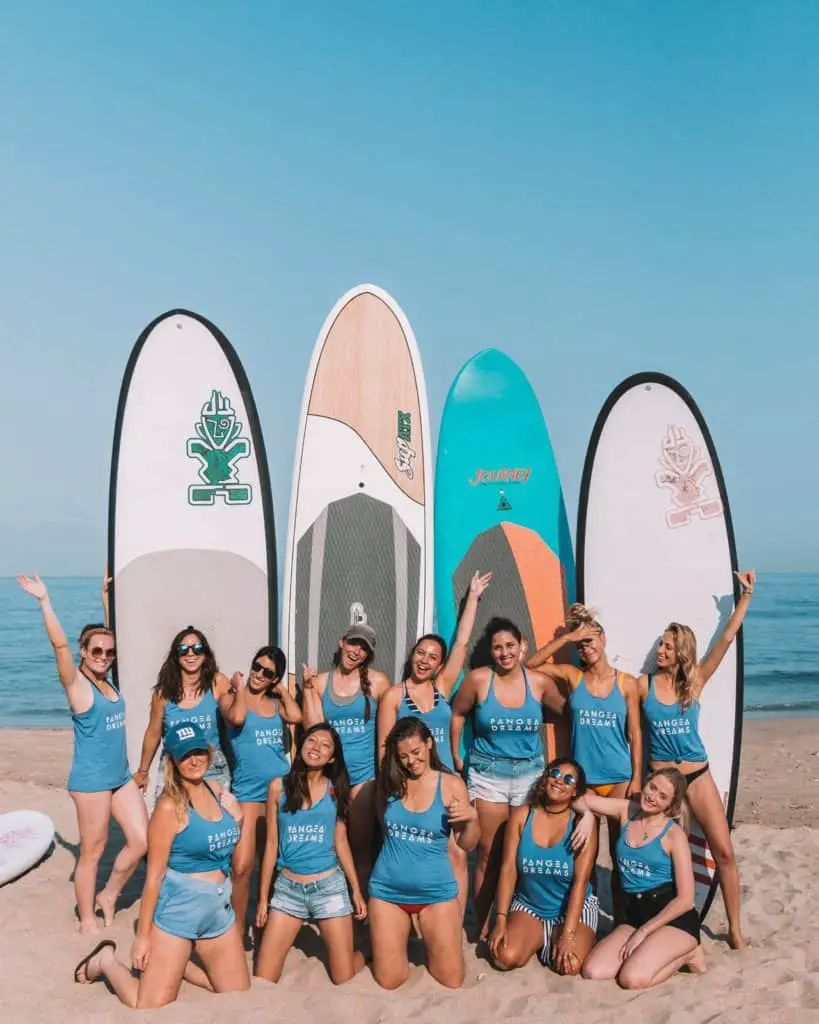 Consult Social Networks
Social networks are a great way to meet people or at least get advice for your destination. There are a number of solo female travel groups on Facebook and I've seen numerous posts from women asking to hang out in various places throughout the world. I would exercise caution with this method and only meet in a public place.
Join Meetup
Meetup is a great resource for finding activities occurring nearby that interest you. It could be a free hike or yoga class. There are language exchanges and movie nights. Almost anything you could be interested in, is on Meetup. It takes a bit of courage to walk in to a Meetup solo, especially in a foreign country. But go in with an open mind and have fun!
Try Couchsurfing
I've successfully and safely Couchsurfed in Paris, Brussels, Amsterdam, and Budapest and found it is a great way to meet locals and gain insider tips on the city. In Brussels, my host took me out for drinks with people very important in the EU and in Budapest I learned of a great spot to watch the sunset.
If sleeping on a perfect stranger's couch is too far outside of your comfort zone, the Couchsurfing app has a great feature that doesn't require you to actually be Couchsurfing. You can select a Hangout Now option which connects you to other people who want to meet for drinks or a local event. Although ladies, be careful with this one, I had some creepers come through. Another less intense aspect is the events section of the app. Through here I've found SUP tours in Budapest and free yoga in Paris!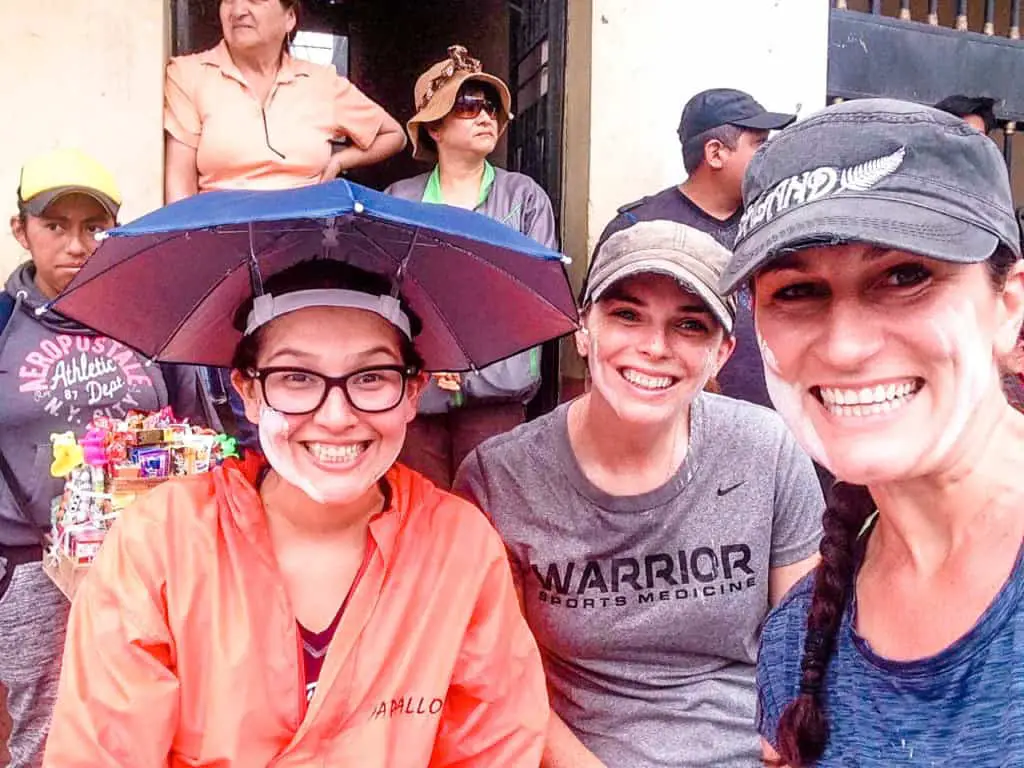 Accept Invitations
Throughout this post, I've made plenty of references to the fact that you will have to be the one to break the ice and start a conversation. But it won't always be you and when someone gets the courage to say hello, be engaging in return! You'll know how awkward it can feel, so help them out. And as long as you're not getting any weird vibes, if someone offers an invitation to go out and explore, I highly suggest taking it! You never know what kind of adventure you could have with your new travel friends.
Like this post? Pin for later!