Baños, Ecuador is well known for adventure activities, hot chocolate, and the swing at the end of the world. It's also known as a place to focus on your health and well being with ample options for massages and more than one thermal bath to recover from your adventures. I escaped from the bustle of Quito for a weekend to explore the adventurous things to do in Banos and this is what I discovered.
The adventure begins after a four-hour public bus ride to from Quito to Baños. After spending a weekend in Mindo, I mistakenly assumed that Baños would have a similar, tranquil vibe to counteract its adventurous side. I was so wrong – while small, it's a pretty bustling and touristic town.
The bus station is on the edge of town and surrounded by little candy stands. Which becomes the first food adventure in Baños.
This post contains affiliate links, which means that, at no additional cost to you, I will earn a tiny bit of income if you decide to make a purchase or booking.
Try the Sugar Taffy
You'll see men pulling globs of white stuff against a post – this is taffy! I normally don't like taffy, but this was so soft, chewy, and fresh I bought a packet for 25 cents. They also offered freshly pressed sugar cane juice. Totally delicious. Give it a try!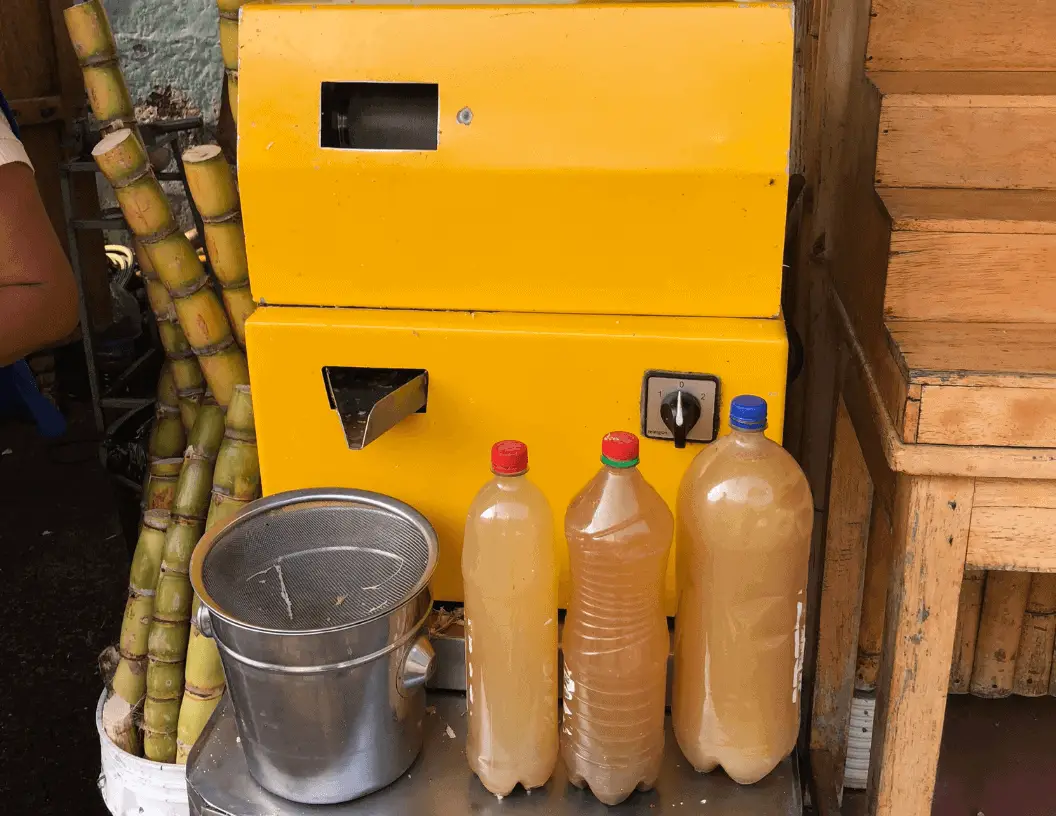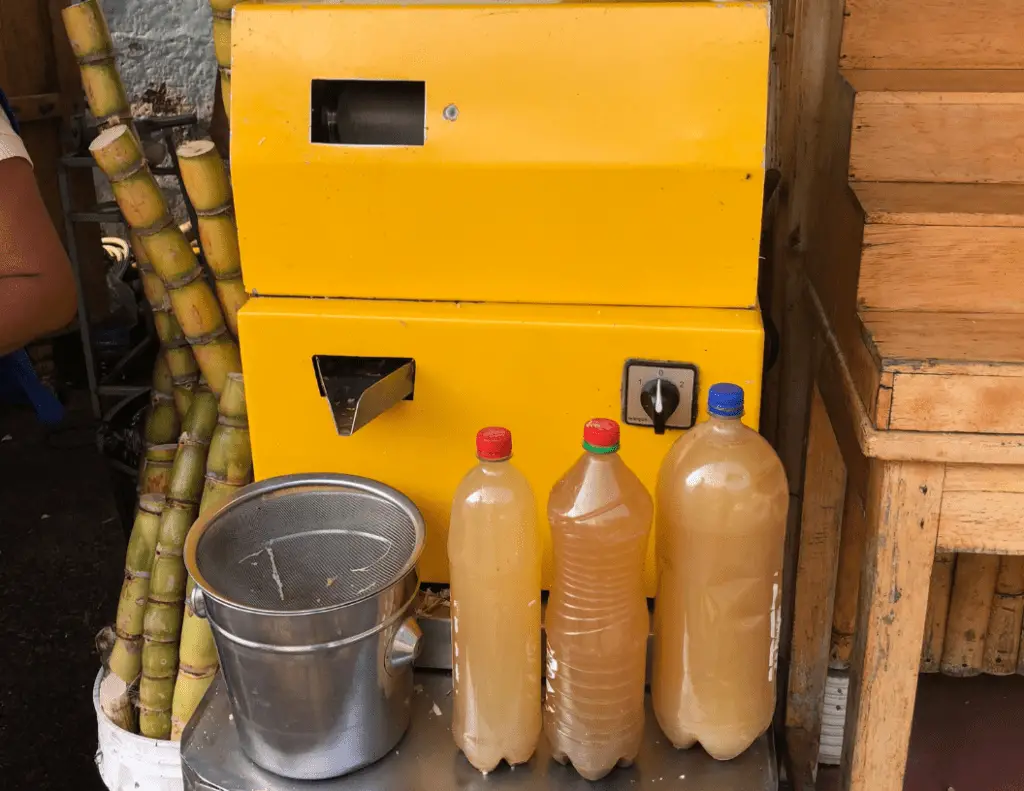 Drink Loads of Hot Chocolate
There are plenty of options for hot chocolate in Baños. Sipping a mug of hot chocolate is a great way to chill out in between adventures. The first cafe I stumbled upon was Honey Coffee & Tea located in the town's center square. Their hot chocolate is so creamy and they have really good sandwiches and WiFi. I stopped by Honey Coffee & Tea at least once per day during my visit.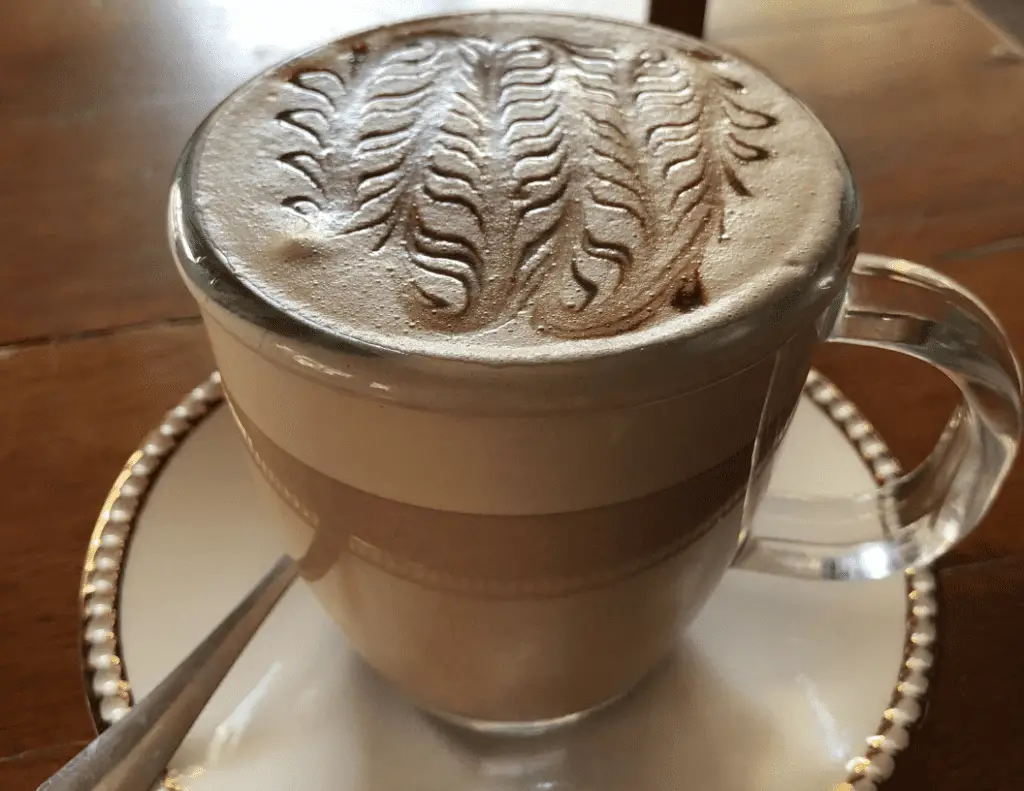 Another great option is Aromi cafe and chocolate shop. I tried the slightly adventurous hot chocolate with cheese, which I'd read too much about before visiting. It was good, a novelty for sure, but I prefer a normal hot chocolate.
In one of my wanderings, I also passed by a cafe called Cafe Good Books and Food, which looked really inviting. But I'd just eaten some Arepas so I didn't go in. If you're hungry, check it out!
In Need of an Adrenaline Rush? Go Bungee Jumping
Bungee jumping is not on my bucket list. But, it is a very popular activity in Baños and if it is on yours, then head over to the bridge a block away from the bus stop. I'm not sure how much it costs, as I didn't do it. I'd spent the first afternoon in Baños just wandering about the city a bit which somehow led to me sitting below the bridge, beer in hand, watching people bungee jump.
After each person jumped they actually had to pass by me and it turned out it was a group of four Chilean guys who seemed to really enjoy the adrenaline rush!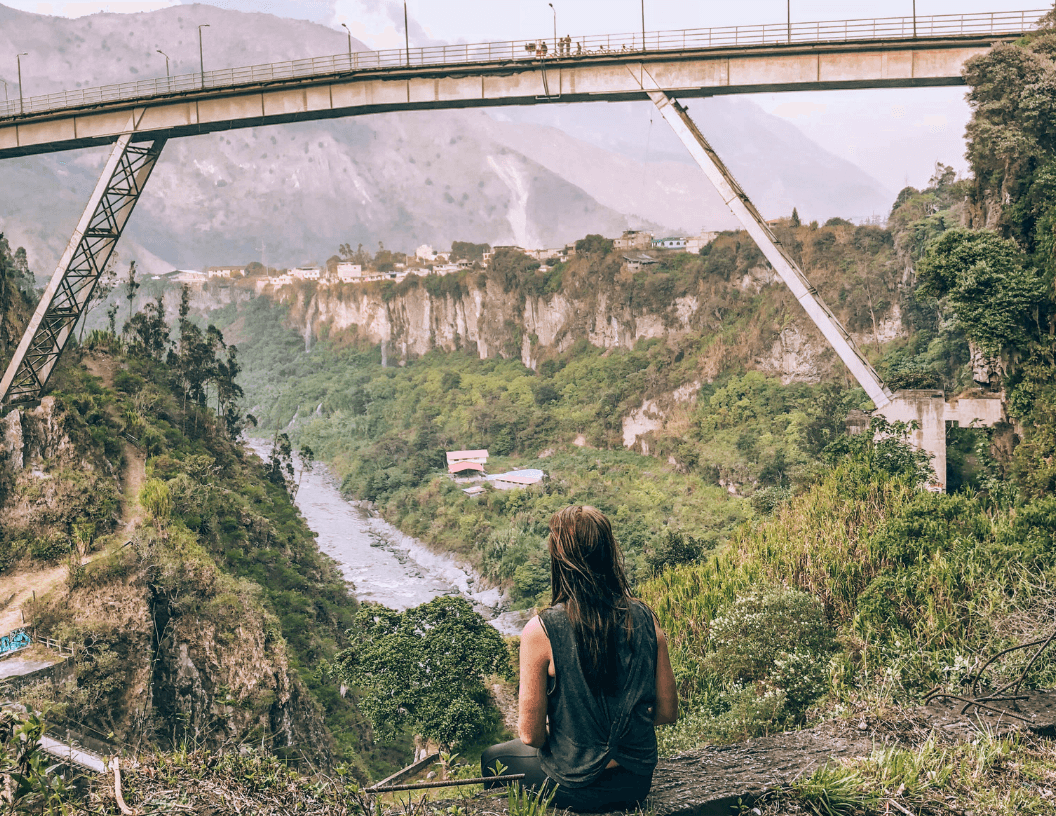 Get Your Thrill White Water Rafting
My first adventure activity in Baños was white water rafting! The fellow yoga teacher at Community Hostel in Quito had visited Baños a few weeks before me and helped me set up rafting with her guide. The trip was with Team Adventure and it cost me $20, which could've been due to my connection.
There were about 15 of us which was enough for two boats. The Chilean guys were there as were two girls who'd stayed at Community Hostel the week prior. That was one of the great things about traveling in South America; people were generally moving in the same direction and you could catch up again later down the road.
You'll receive a very thorough safety briefing. Be sure to use mosquito repellent from your Ecuador packing list as my new friends got bitten to pieces by mosquitos (I came away unscathed, so grateful they don't like me). Then, you're off down the Pastaza river maneuvering a series of large and small rapids. You'll have the option to sit on the front of the boat as you go over some rapids! It makes for a very thrilling morning and they'll feed you lunch on your way back to Baños. You'll arrive around 2:00 back in Baños which is enough time for another activity!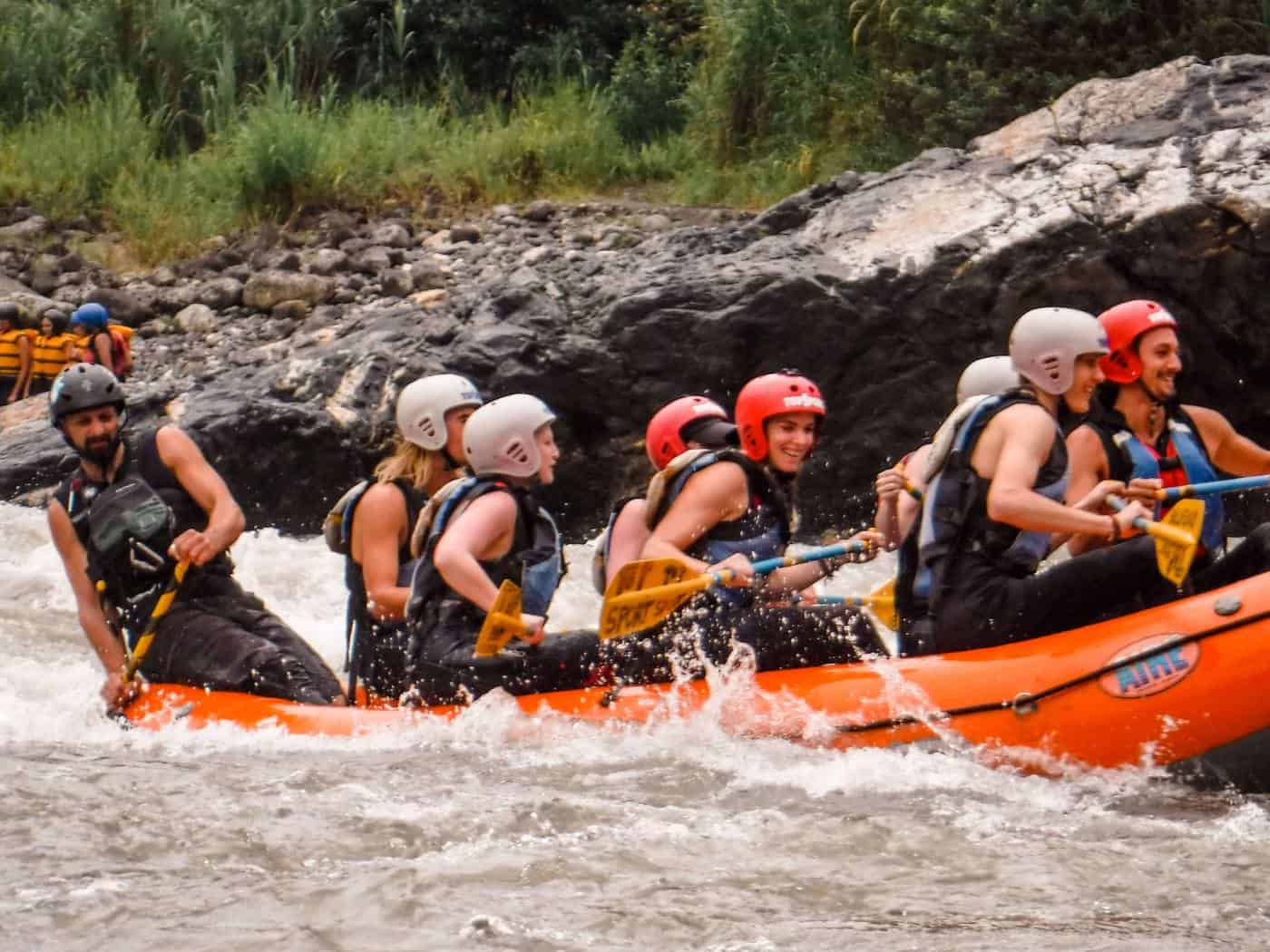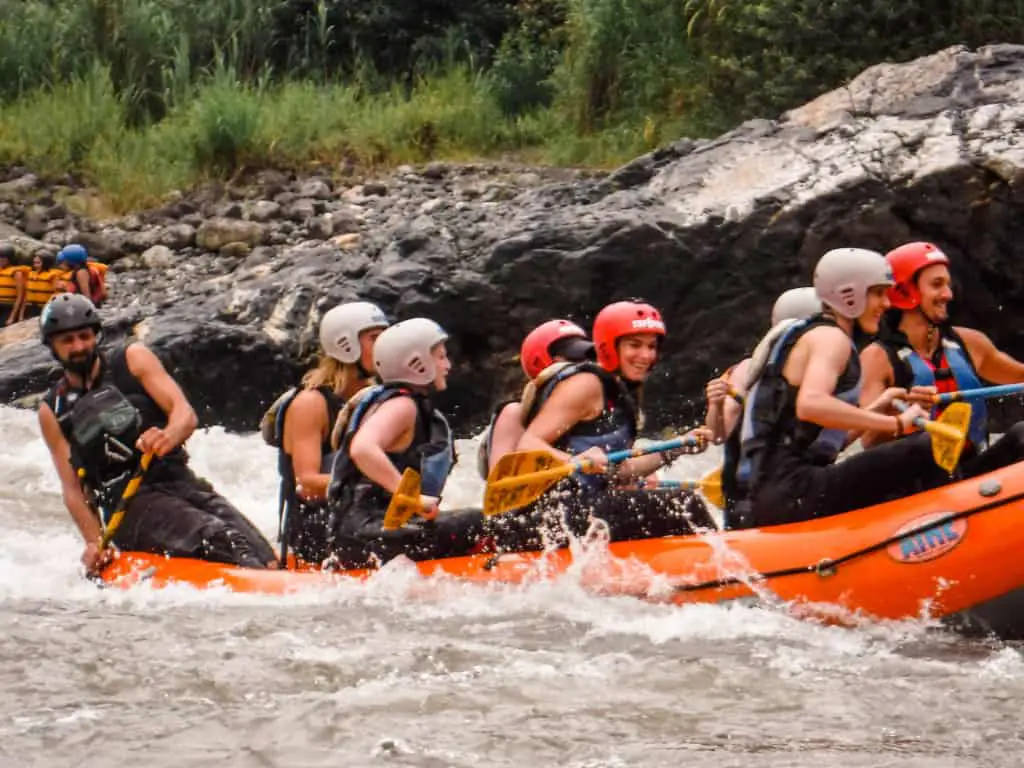 Don't go water rafting or bungee jumping without travel insurance!
Swing at the End of the World – Casa de Arbol
I'd seen this swing on Instagram which is incidentally how I found out about Baños. I also have no shame in saying that Instagram made me do it. It is possible to hike up to Casa de Arbol, but there is also a bus. And after my action-packed morning, a bus was exactly what I wanted.
The bus departed just a few blocks away from my hostel, but Baños is small, so it's likely a few blocks away from most hostels. It departs at various times each day, I took the 4:00 pm departure. Ask your front desk where and what time to catch the bus to Casa de Arbol. You could also take a chiva, which you will see driving around. It includes multiple stops at various Baños attractions, but they're more expensive.
The bus stopped directly at the base of a hill which was a 10 minute walk up. I really had no idea what to expect here. Casa de Arbol is a tree house (perfect translation) on the edge of the mountain. You can climb up to the top of the tree house as well. There are two swings, one on either side, each swing has its own line and guy giving a few good pushes. It costs $1 for a swing.
I started off in the shorter line, but as I waited and watched I realized the other swing's guy was a bit more into it. So I switched lines. I was gonna get my dollars worth! It was right around sunset when it was my turn to swing! I asked the lady behind me to snap a few photos for me. I thought I'd be all brave and let my hands go, but I chickened out and screamed the entire time. It was good fun!
Ride the Ruta de las Cascadas to Pailon del Diablo
The next morning, after a free hostel breakfast of eggs and toast, I headed into town to rent a bike. There are numerous bike shops offering bike rentals for $10 per day. I picked a shop at random. They gave me a bike, lock, helmet, and a map of the route in exchange for my money and ID. I made sure to double check the breaks before heading out.
There are at least seven waterfalls along the Ruta de las Cascadas, but the crown jewel at the end is Pailon de Diablo. It took about two to three hours to bike there because I stopped a few times for photos (I've since lost) along the way. The majority of the path is directly on the road, which adds to the adventure, but wasn't that fun as trucks will honk as they pass by. But the vistas are incredible.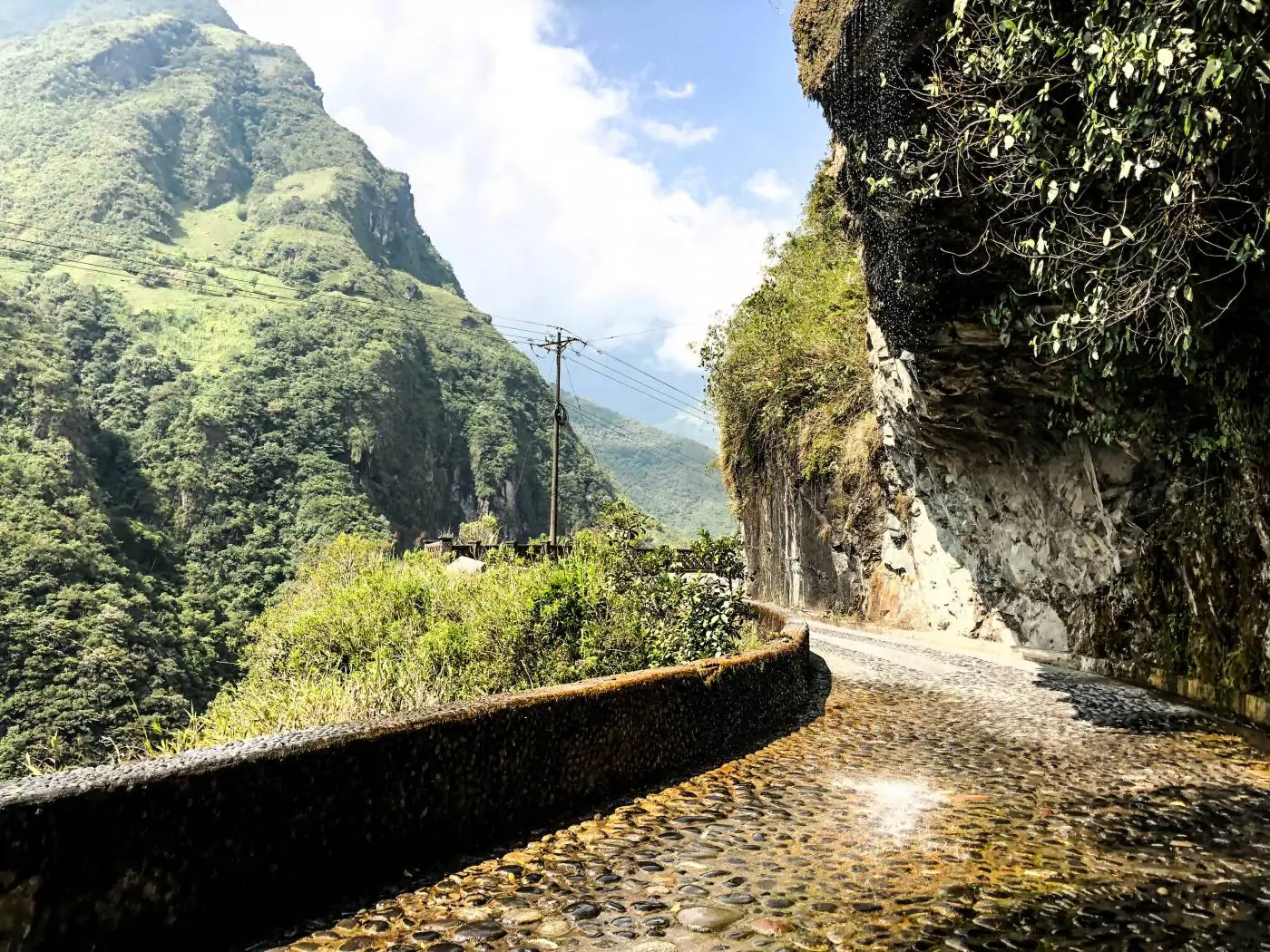 Also along Ruta de las Cascadas, there are places offering ziplining across the canyon or cable car rides across to see the waterfalls up close and personal. I opted not to do either of these as I was unsure of the safety of them. I mean, people were doing it and it probably was fine, but if I'd asked for a recommendation of a place before leaving, I would've felt more comfortable spending my time and money on this activity.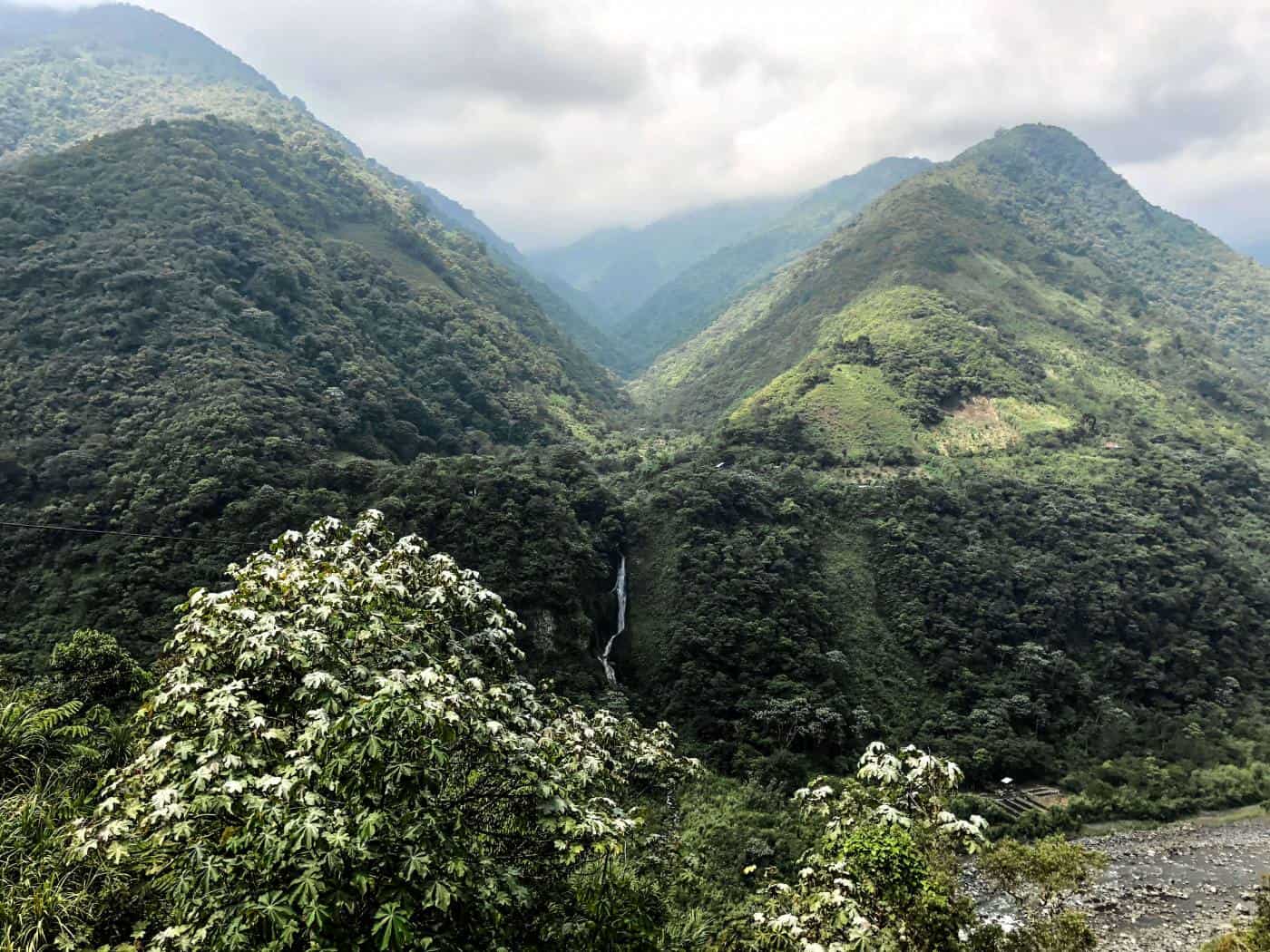 As it were I didn't, so I biked on with Pailon del Diablo on my mind. I arrived in Rio Verde and locked my bike up at a restaurant, for free. Then I headed down to Pailon del Diablo. It's about a 15 minute walk down the hill and when you get to the bottom, there is a $2 entrance fee. From here, you are right underneath the torrent of the massive waterfall. You can crawl up under the rocks and get closer to it, but prepare to get soaked!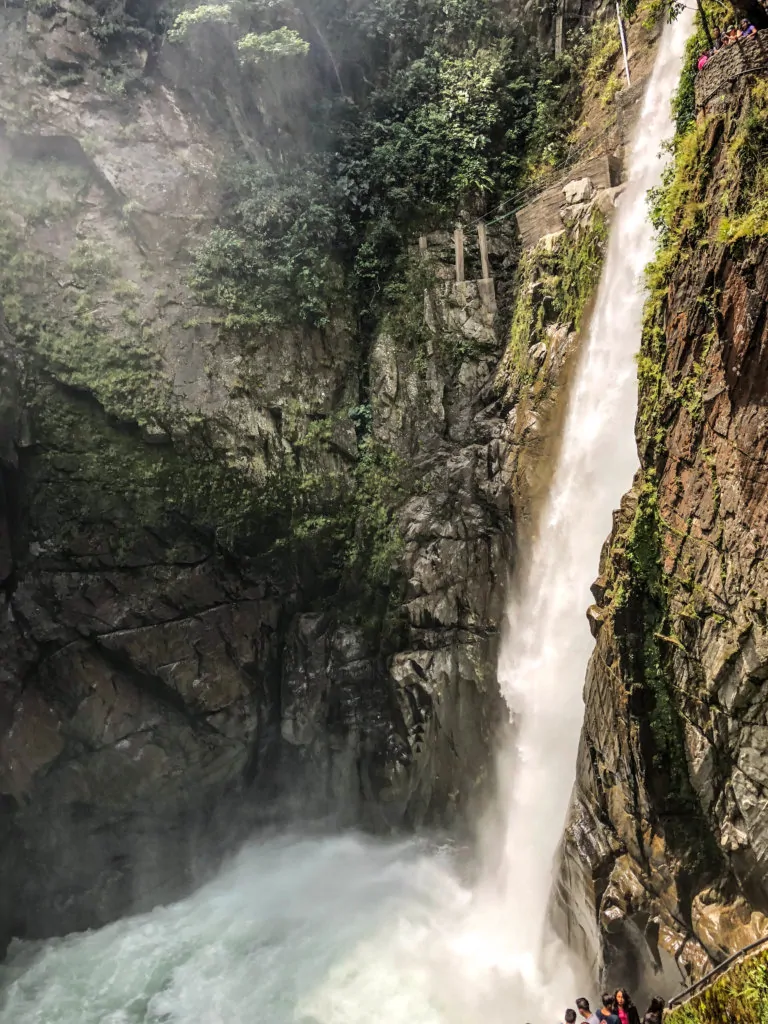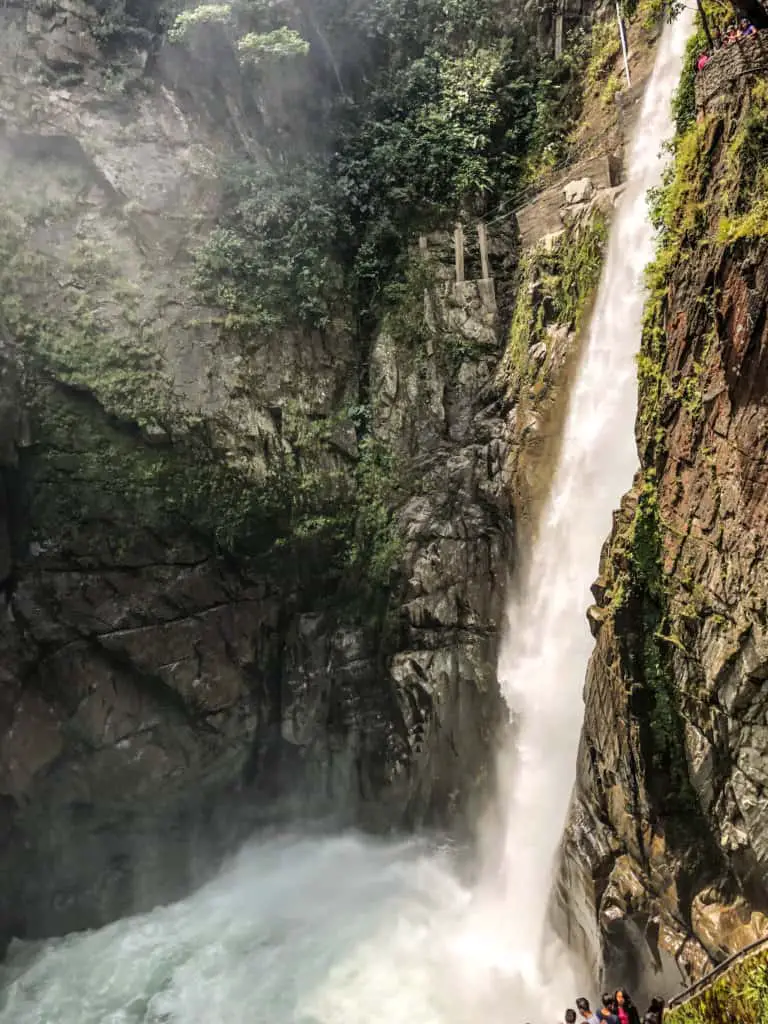 I went on a Saturday, which is not something I recommend. Locals and tourists alike crowded the pathways to feel the power of the falls. Crowds like this just aren't my thing. Afterward, legs too tired to bike any further, I ate a delicious empanada and found a truck to take me and my bike back to Baños.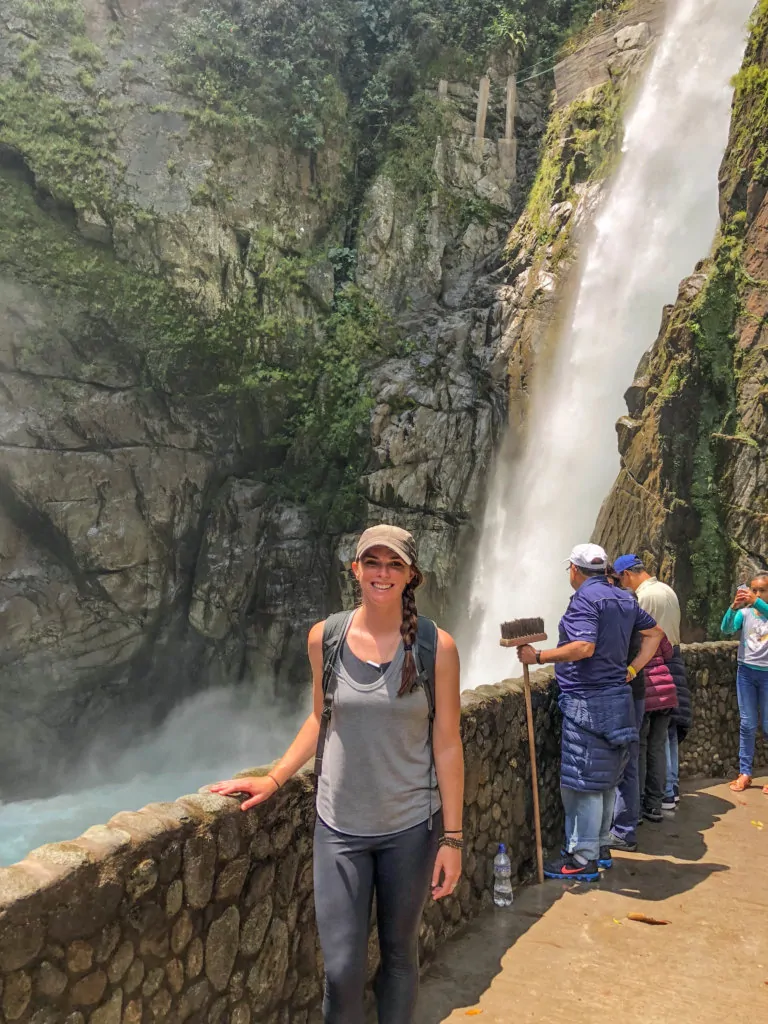 Relax and Recover in the Thermal Baths
One of the main reasons I came to Baños was for the thermal baths. I chose to visit Termas de La Virgen located just on the edge of town beneath the mountains and a waterfall. I went at night which was a great way to beat the heat of the day. It costs $2 to enter and $2 to purchase a swim cap, which you must wear. Bring your own flip-flops and towel and wear your swimsuit. There are changing rooms and lockers to store your belongings.
There are three large baths on the second level which range from cool to hot. On the first level, there are three smaller tubs. One was FREEZING cold and I could only last a few seconds. There is also an extremely hot one in this area.
It was a relaxing way to end the day and let my muscles recover from rafting and biking! But, my muscles weren't done yet. They had some dancing left in them.
Dance the Night Away
Baños is a good place to have a good time. There are plenty of bars and clubs in the area and a few good breweries. I stumbled upon a German brewery where I had dinner and a beer. I knew I wanted to go dancing but wasn't sure where and how weird it would be to dance alone. So, after another beer, I headed a few doors down to a place playing decent music and basically said "screw it". I ended up having a great night dancing away. The bar was huge. It had a reggaeton type area in the front, in the back there was a patio to chat, and off of that, there was a room for salsa. After a few more drinks, I made some friends and had a great last night in Baños.
Release Tension with a Massage
You will have no problem finding massage places in Baños. What you might have a problem with is choosing which one because there are so many. From upscale to cheap there are lots of options for a massage here. I didn't really want my massage to be an adventure so I popped into a few places to check their rates and set up. I was having difficulty choosing until finally, it was my last morning and I couldn't really see the difference so just picked the first one I stumbled upon.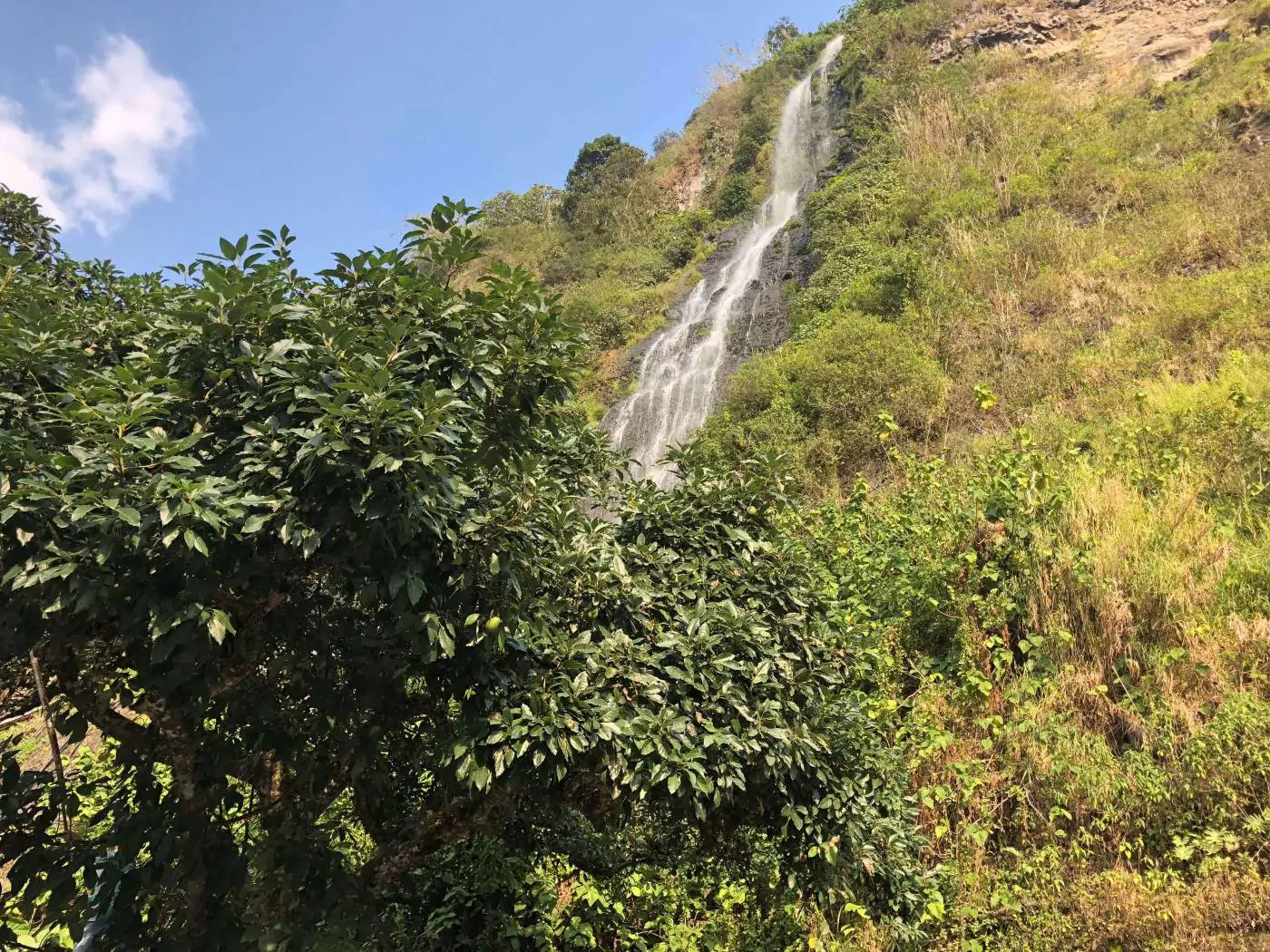 The prices were pretty reasonable so I requested a hot stone massage which I'd never had before. The masseuse took me to a room downstairs lined with tables separated by thin curtains. No one else was in there. There was a small bathroom to change and I placed my clothes in a bin underneath my table.
The massage was quite nice and I was glad I could experience a hot stone massage at a much more wallet friendly price than back in the states.
Have a Food Adventure
One last thing to mention is the food. There are so many places to eat in Baños! Everything from local to international, you can find it here. I tried my first Arepas at Alto Caribe, ate Pizza Kono which is a slice of pizza wrapped up like an ice cream cone, ate various street food, and treated myself to a nice veggie meal at Casa Hood. There are also a few breweries to check out like Salty Dog and Cherusker Cerveceria Artesenal Alemana.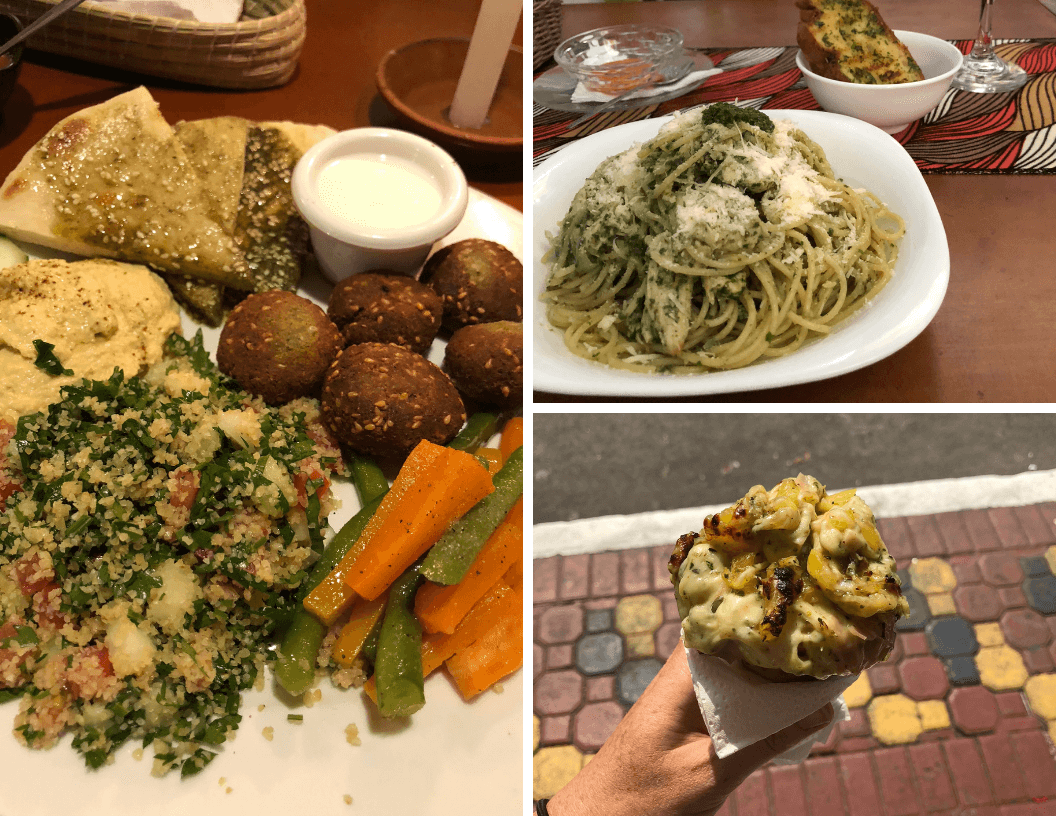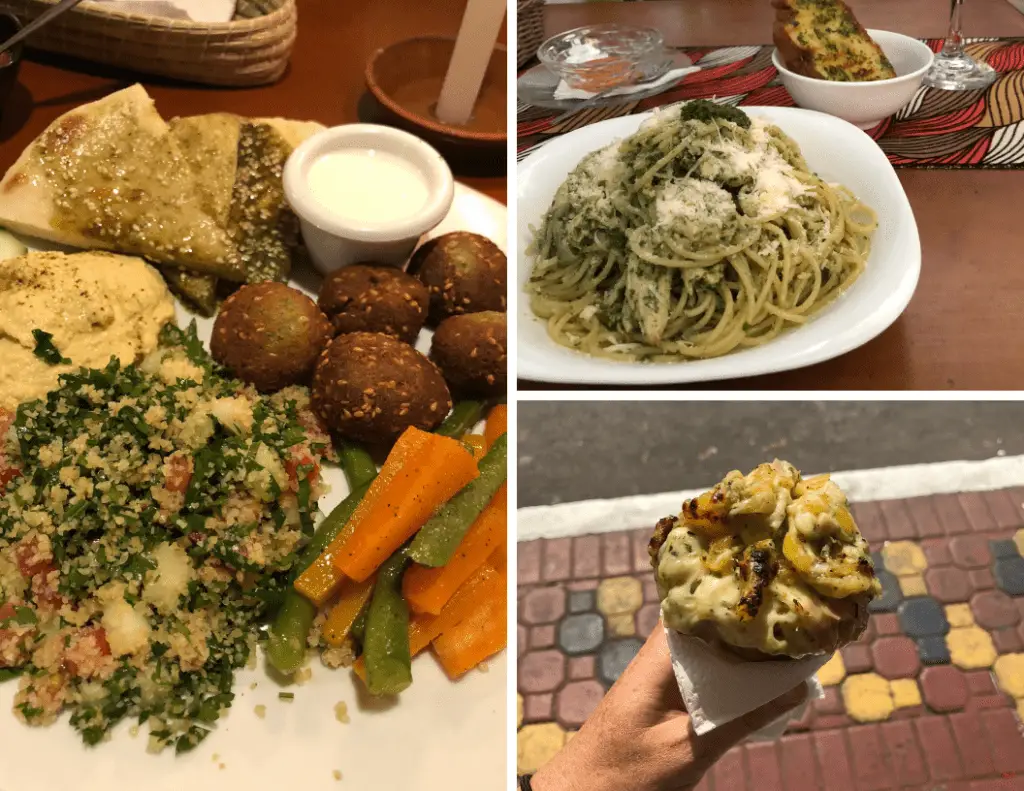 Where to Stay in Baños
There are a number of hostels located in the main part of Baños. I stayed at Papachos which is on the outskirts, near a hospital, and a bit quieter. Plus they offered a free hot breakfast and had privacy curtains around the beds.
Community hostel, where I lived in Quito, just opened a new location in Baños. Based on the photos it looks like a fun spot and that they are keeping their tradition of serving good food!
How to Get to Baños from Quito
Buses depart from the Quitumbe station in Quito every 15 to 30 minutes and cost $5.00. It will take around 4 hours driving to arrive. Be sure to read about bus safety in Ecuador on the destination page.
Whether your jumping off bridges, rafting down rapids, or trying new food, Baños is a great place for an adventure. And when you're all tuckered out from your activities, you can relax in thermal baths and follow it up with a massage. Which makes Baños a perfect place to spend an epic weekend in Ecuador.
Like this post? Pin for later!