Before I purchased my first solo ticket, I remember Googling the "best places to travel solo as a woman" and finding blog after blog recommending very similar destinations. Ireland and Iceland were on just about every list, incidentally, Ireland ended up being my first solo travel destination. When I decided to start this blog, I didn't want to put together the same type of article, listing the same places, again. And since I haven't been everywhere, I don't know what it's like to travel solo in many parts of the world. Therefore, I enlisted the help of female travel bloggers to compile this list of uncommon solo female travel destinations from around the world. If this will be your first solo trip, I do usually recommend starting off somewhere slightly familiar, perhaps where the same language is spoken. Which is why I think Ireland gets recommended so frequently, I mean it is a beautiful place to travel, I highly recommend it. But if you're a seasoned solo female traveler or even an adventurous first timer, these uncommon destinations could be right up your alley!
Sri Lanka
Recommended by Brittany, who is teaching English in South Korea and the creator of The Life of Brit. You can also find Brittany on Instagram.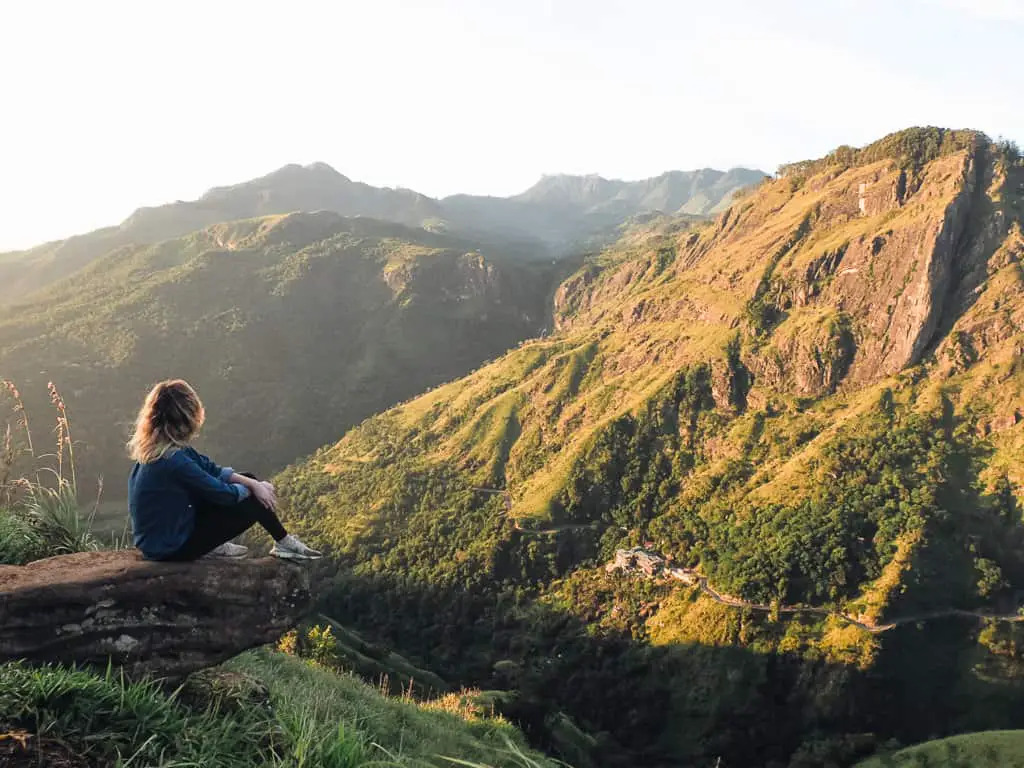 Sri Lanka is the best country I've traveled solo in. The friendly locals, stunning nature, seriously delicious food, ancient culture, and beautiful beaches easily make any traveler fall in love with the magic of Sri Lanka. It was even recently named the top place to visit in 2019 by Lonely Planet for this very reason.As a close neighbor to India, it can seem like an unsafe place for female solo travelers, but I never felt unsafe or uncomfortable once. The locals are very kind and helpful and there are also many sociable travelers exploring the island. I made many friends in my two weeks in Sri Lanka.Travel around this small island nation also couldn't be easier via the numerous buses and trains connecting the country. Most people take a circular route beginning in Columbo, to the ancient ruins in Sigiriya, to the bustling city of Kandy, continuing down on the famous train ride through the rolling green tea fields of Ella, next jumping on a safari in Yala or Udawalawe National Park and straight onward to relax on the many sunny beaches of the south coast. There's a vacation for everyone in Sri Lanka.
Taipei, Taiwan
Recommended by Helen, who is seeking out unusual sites around the world and the creator of Destination>Differentville. You can also find Helen on Instagram.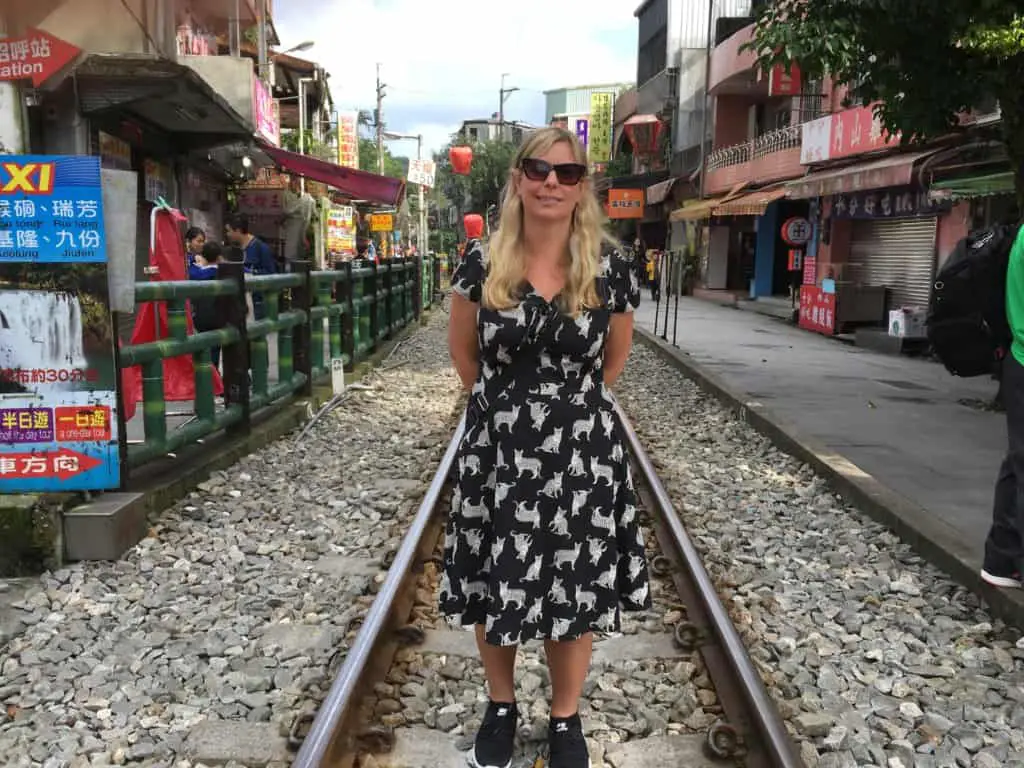 Why is Taipei a great place to travel solo? Frankly, I can only think of one reason it isn't – you can't try as much food in the night markets on your own as you can with others. Apart from that, it's a solo travellers dream. You don't need a body shield to help you cross the road as you do in many other Asian countries, you can walk into a bar and most people in there are drinking soft drinks limiting the risk of drunken hassle. I felt as safe there as I do in Singapore and that's saying something.There's also a lot to do in Taipei that suits being alone – hike up to the top of Elephant Mountain, soak in the hot springs in Beitou, feel dwarfed by Chiang Kai Shek Memorial Hall or seek out street art and snacks in bustling Ximen. It's also far easier to negotiate the crowds in the nearby must-see towns of Jiufen or Shifen if there's only one of you. And, if you do get lonely, visit Kitten Coffee Garden, Taiwan's original cat café, where a simple purr or fluffy paw in your lap will solve everything.
Kaohsiung, Taiwan
Recommended by Queenie, a solo female traveler of 15+ years and the creator of ms travel solo. You can also find Queenie on Instagram.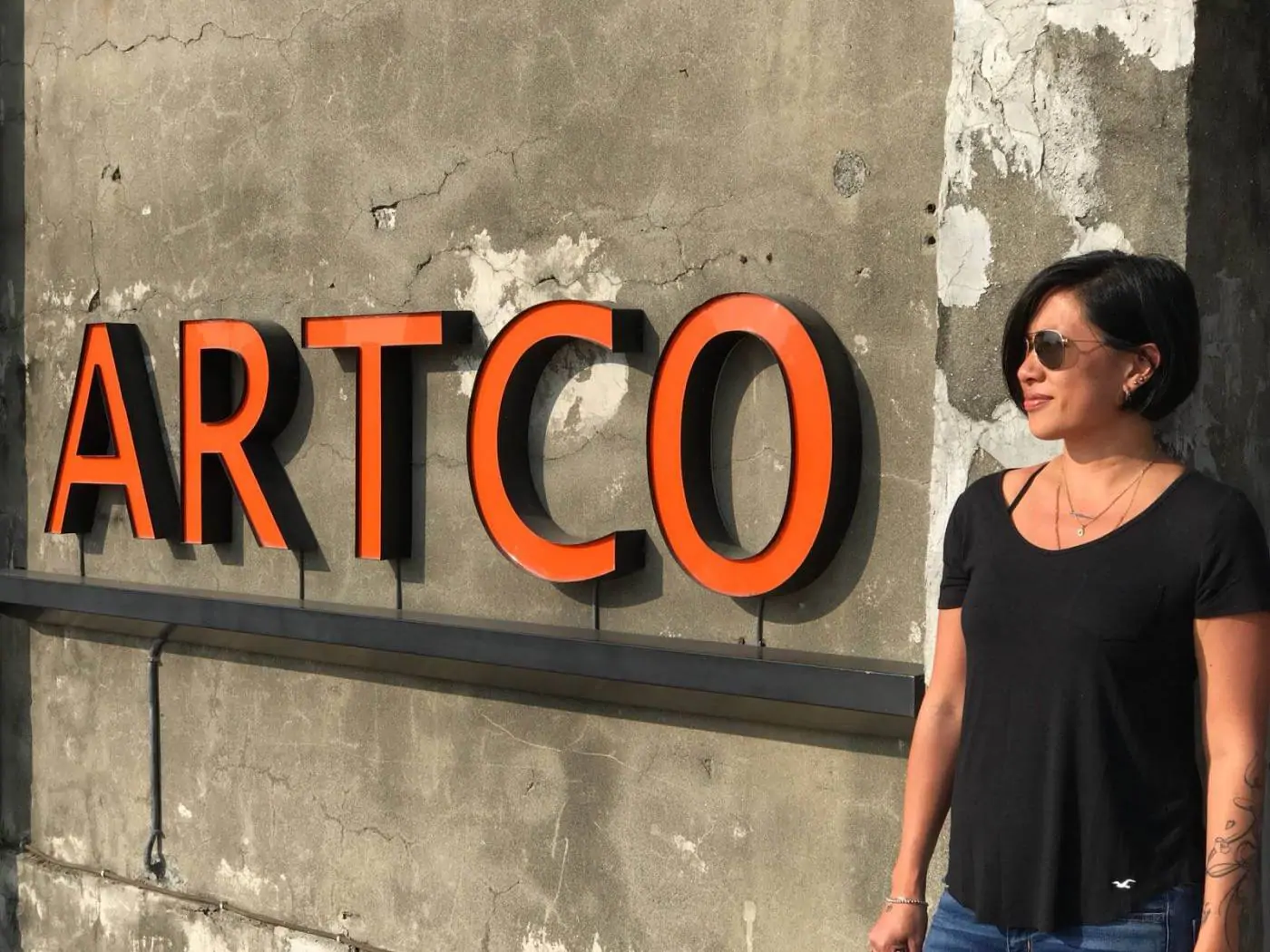 Even though Kaohsiung is not as well-known as Taipei, the city has so many beautiful attractions and is a safe city for solo travellers. While you are in Kaohsiung, visit the Dragon and Tiger Pagodas at Lotus Lake to see whimsical animal statues, the beautiful light installation at Formosa Boulevard Station and sample the most delicious food at Ruifeng Night Market and Zingzhong Night Market. Moreover, you cannot miss The Pier 2 Art Centre which is my absolute favourite! Old warehouses are converted into museums, galleries, restaurants, cafes, retail stores and hotel. Some buildings are covered in giant murals and many oversized art installations lined the pier. And if you are worried about safety, Kaohsiung is entirely a safe place for solo travellers. Like the rest of the country, Kaohsiung has minimal street crime and violence is rare. I felt safe on my own even during night time when I wandered the streets alone. So if you are a contemporary art lover, who likes to try the most delicious cuisine and wander around in a safe city, you have to visit Kaohsiung, Taiwan!
Guangzhou, China
Recommended by Shireen the realistic travel blogger behind The Happy Days Travels and lover of Pho in Vietnam. You can also find Shireen on Instagram.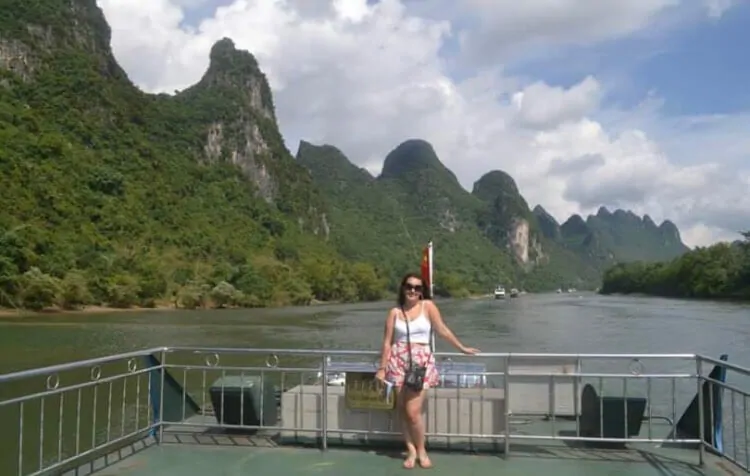 My first solo travel destination was Guangzhou, China for 3 weeks when I was 19. Prior to this, I had only been on family/couple trips but the traveller in me knew that there was more for me to explore. During University, I noticed an advertisement for a voluntary English teaching opportunity and I was attracted immediately. I wrote an application and did an interview, in which I was successful and landed the voluntary role. This was a completely unique experience because it was a teaching role in a Chinese summer school with accommodation and food provided and trips to two other places in China: Guilin and Yangshuo. I was extremely lucky to do this and it opened my eyes to an exciting new culture. Everyone said I was crazy to go all the way to China on my own but I knew it was the right decision. China proved me right. There weren't many safety concerns as I was mostly accompanied by the lovely Chinese teachers. Besides teaching my brilliant class of eleven year olds, my favourite part was travelling through the Li River and onto Yangshuo where I watched the most spectacular opera, on water, with huge mountains as the backdrop. I will never forget the feeling of being lost within the gorgeous Chinese surroundings. 
Okinawa, Japan
Recommended by Chelsey a 2nd-degree black belt and creator of The Ninja Gypsy. You can also find Chelsey on Instagram. 

I had trained in Uechi-Ryu Karate for nearly ten years before I decided to embark on my first solo adventure. Due to this, there was no greater destination that I wanted to visit than where my style had originated from; the island of Okinawa, Japan. Clean and safe, the charming island of Okinawa contains both the efficiency of mainland Japan and the relaxation of a tropical paradise. I escaped the frigid winter of South Korea to soak up some of Okinawa's warmer weather during my Christmas break. I spent my time in the capital of Naha by exploring the 15th century Shuri Castle, hunting through the Tsuboya Pottery District for the perfect yukata, buying all the t-shirts I could carry from the Shurido Martial Arts Store, and then hitting up the Dojo Bar to share my love of karate over a splendid Okinawan cocktail. Then it was off to Ocean Expo Park on the Motobu Peninsula. Their aquarium boasts one of the largest saltwater tanks in the world, containing a pair of massive whale sharks that are truly a sight to see. I spent two days exploring the park's extensive aquariums, interactive museums, luscious arboretums, and majestic beaches. While the trip itself was short, it has inspired me to travel solo beyond what I ever thought possible for myself. Traveling has become one of my great loves, and I'm always looking forward to my next adventure.
Oman
Recommended by Rahma bringing safety to adventure through her blog The Sane Adventurer. You can also find Rahma on Instagram.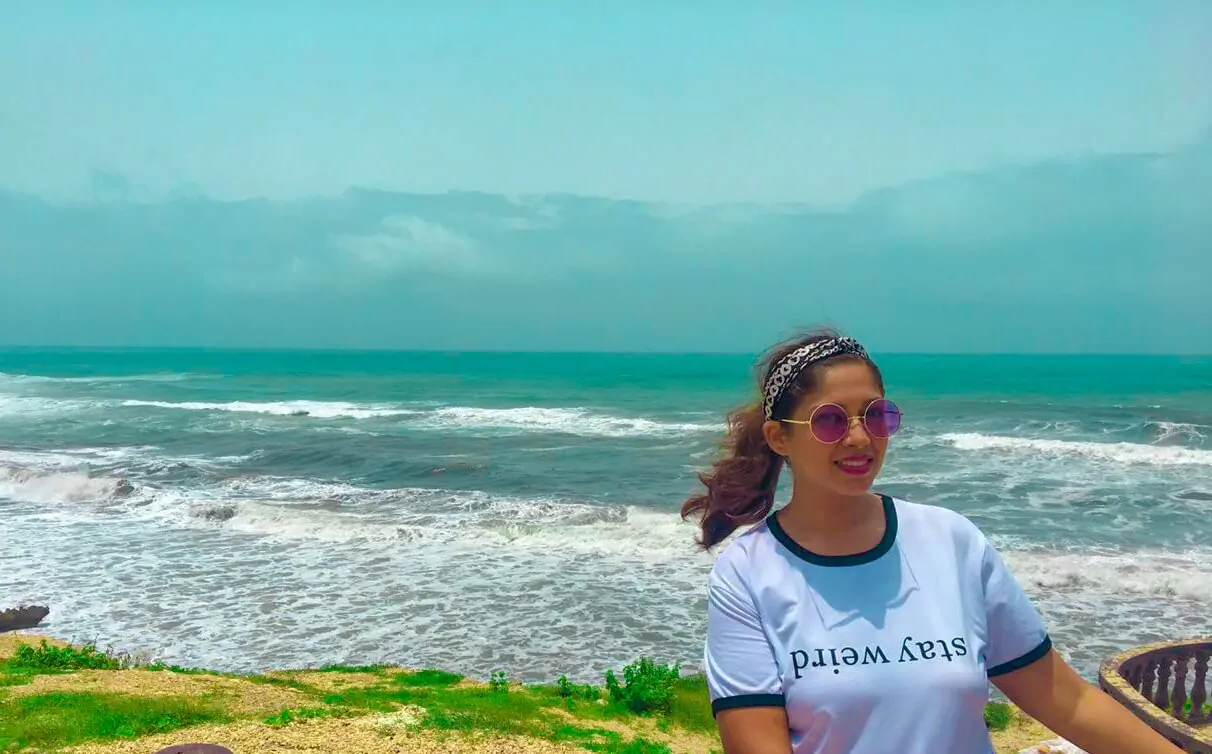 Oman is one of the very few countries considered as safe to travel for solo female travelers in the Middle East. However, not many solo female travelers prefer to visit the Middle East due to the region's reputation, which has been built, unfortunately. But Oman is undoubtedly a safe haven for not just the solo female travelers but for anyone visiting the country. As the country has now finally started to make a spot on the world tourism map, the tourists have started visiting. The crime rate in Oman is nearly zero as the country bears severe punishments for the smallest of the crimes, which makes it very safe to travel for a solo female traveler. Moreover, Omanis are known for their hospitality and kindness towards strangers and they are always eager to help when seeing a foreigner in need of assistance. The women in Oman are highly respected irrespective of what they are wearing or if they're being accompanied by a man or not. Though Oman is an Islamic country, it has a modern approach towards women, however, it is recommended to wear clothes covering shoulders to knees in public places as a sign of respect towards the local culture.
As Salt, Jordan
Recommended by Iuliana; a writer, editor, photographer, and creator of the travel blog Authentic Travels. You can also find Iuliana on Facebook.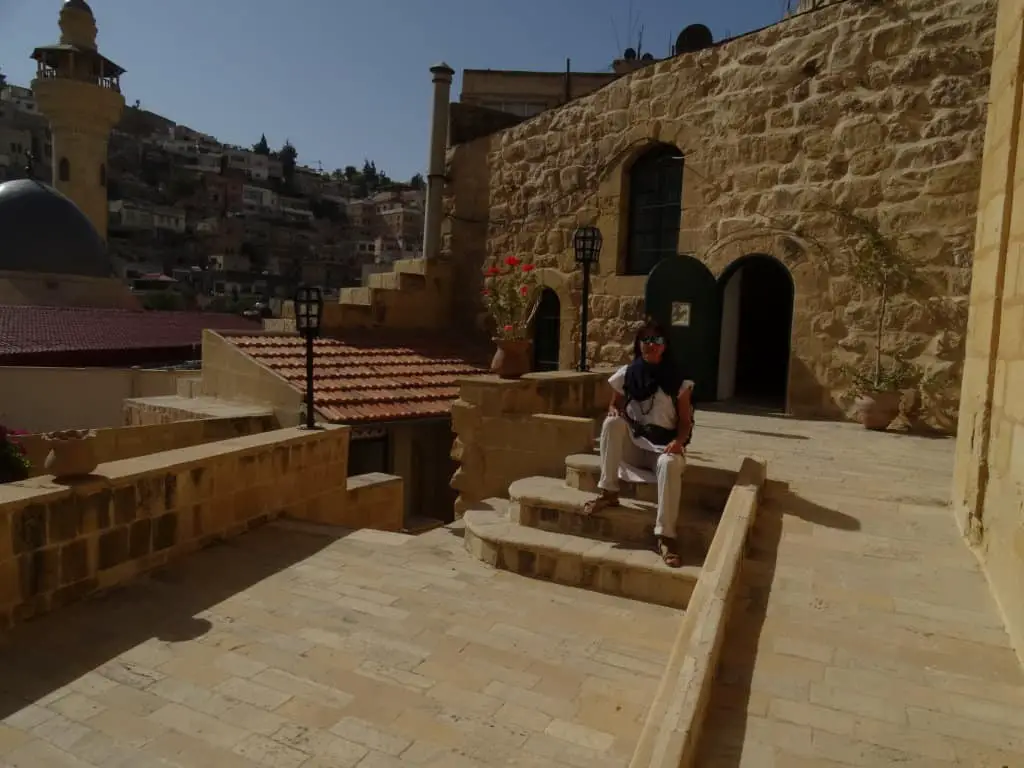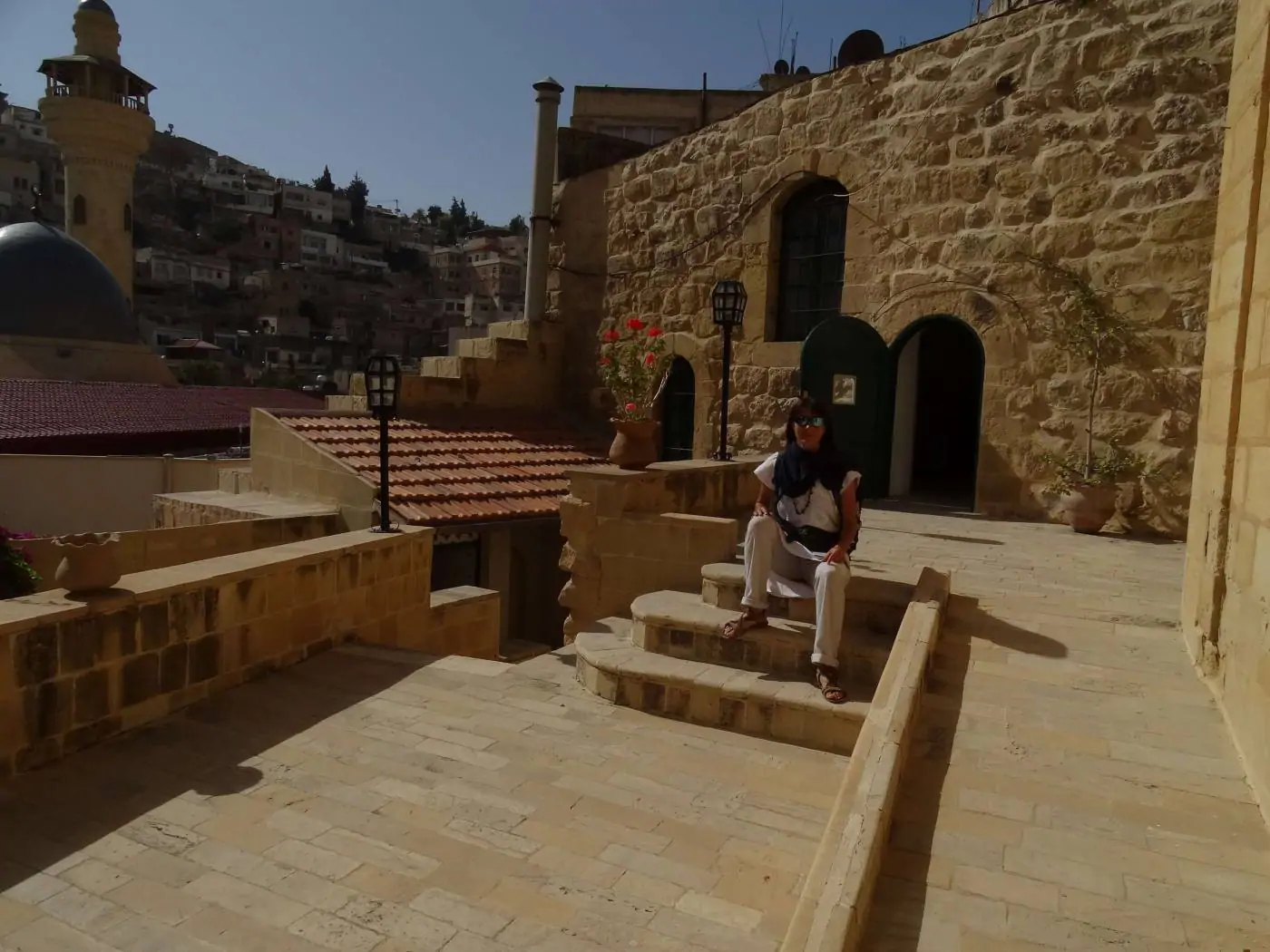 The medieval town of As Salt was one of my favorite destinations when Itraveled solo to Jordan for five weeks. Situated somewhere between the capital Amman and the Jordan Valley, As Salt is one of the hidden gems of the country. Despite the fact that bazaars (souqs) are still very lively and animated, most of the tourists head from Amman to the Dead Sea or to the southern sites of Petra and Wadi Rum. Whereas these sites are must-dos when visiting Jordan, discovering towns off the beaten path was a real pleasure for me. I had planned to explore As Salt as a day-trip when traveling from Amman to Irbid, but after discovering its picturesque backstreets, imposing mosques, and even Christian churches, I decided to come back for another day to better feel its atmosphere and pleasant provincial vibe. Here was even constructed an English Hospital in the courtyard of a Catholic Monastery and the nuns were very welcoming with me. There weren't many restaurants in town so I had to enter a local eatery in the main square in front of the big mosques. They prepared for me the best meal and offered to me a lot of valuable information about where to go and what to see. So if you want to discover something off the beaten path that's also safe for solo travelers, add As Salt medieval town on your list and reserve at least a full day to stay there. You will love the atmosphere!
Paris, France
Recommended by Gwen who works full time in Southern California and is the author behind the health inspired travel blog Healthy Travel Mom.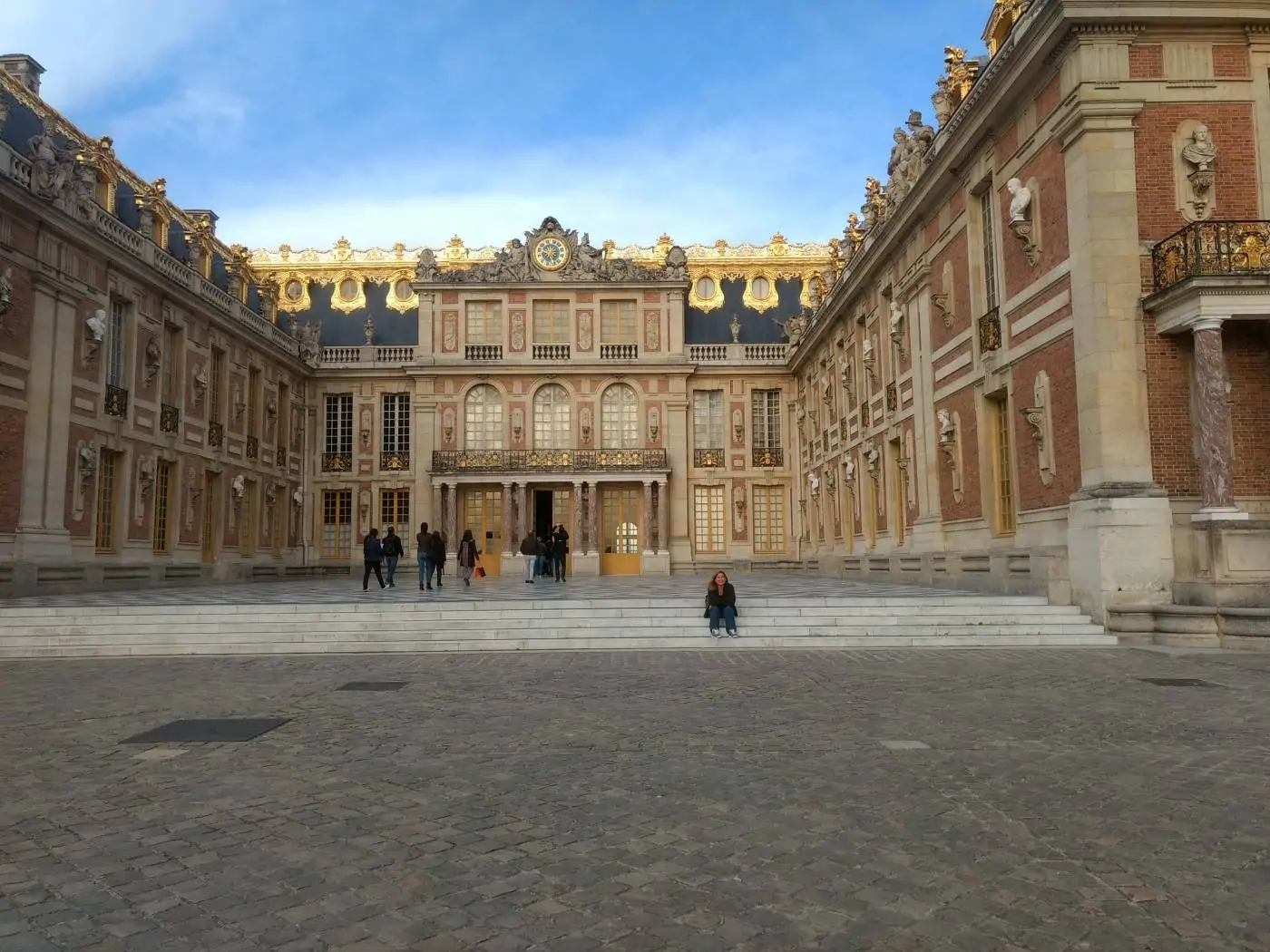 Don't let its reputation as the City of Romance throw you off! Paris is the most magical city in the world and the perfect destination for solo travel. It is a beautiful city and the options for things to do are endless. Exploring Paris on your own is ideal because you can get lost in the buzz of the city and do whatever you want at any pace you want! Take in the museums, stroll down the Champs Elysees and shop, sip a glass of wine or an espresso at a sidewalk cafe and watch the world go by! People are friendly and the city is safe and easy to get around via the metro. I highly recommend Paris for solo female travelers!
Castelrotto, Italy
Recommended by Lynne who helps you plan your own epic European adventure and is the creator of the blog Wander Your Way. You can also find Lynne on Facebook.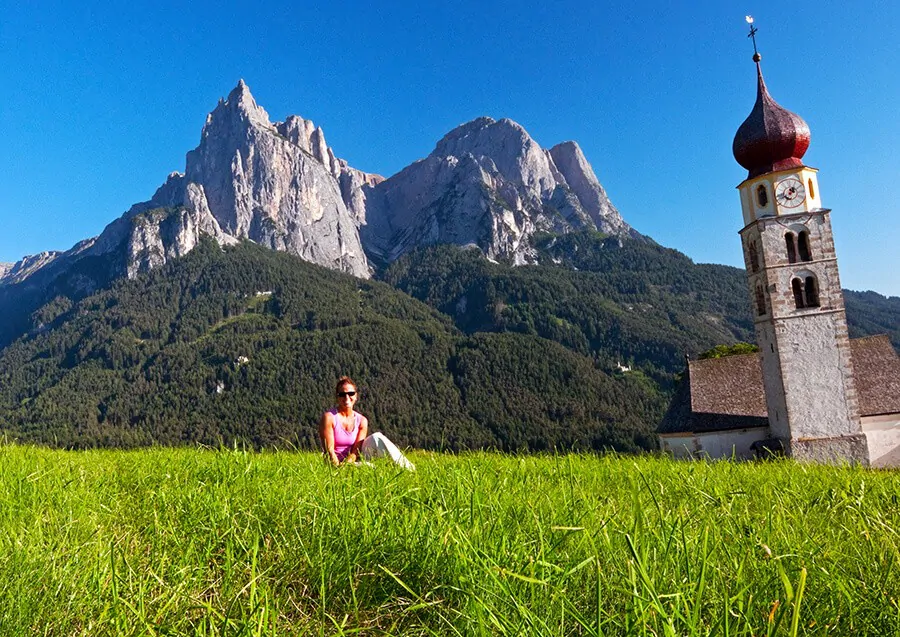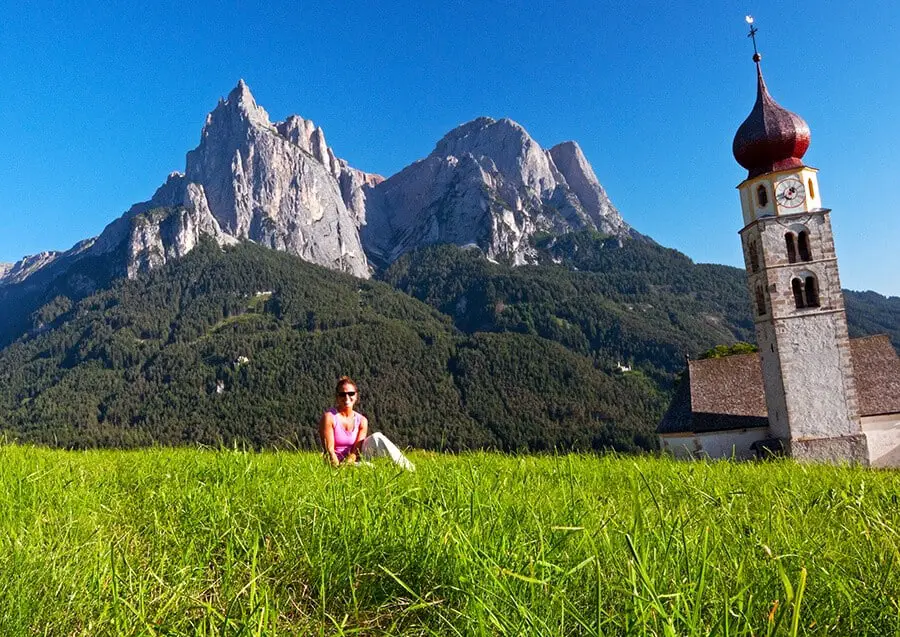 Castelrotto, known as Kastelruth in German, is a fabulous destination for solo travelers who love the mountains. This village is located in the Alto Adige area of northern Italy and is the perfect base for exploring the Alpe di Siusi and Sciliar-Catinaccio Nature Park. You can hike or bike in summer or ski, snowboard, or snowshoe in winter.Although you're still in Italy, you'll be wondering if you crossed a border somewhere because Kastelruth is definitely more Germanic than Italian. The food, the architecture and yes, even the language. You'll typically hear German being spoken first.As a small mountain village, Castelrotto is very safe. I had no fear of being out at night, wandering the narrow streets, after a good meal.But the best thing about this piece of Italy is the stunning scenery. You can truly immerse yourself in nature and have some quality one-on-one time with the natural world. If you want some company, it's pretty easy to strike up a conversation with other travelers, comparing notes on what hikes you've made or are thinking about tackling.What I love most is gazing (and taking loads of pics) at the pink-hued Dolomites. There's something about being surrounded by these grand peaks that puts all my little problems in perspective. I fell in love with this part of Italy in 2011 on my first visit. I returned in 2014. And I'm heading back again this year!
Kieve, Ukraine
Recommended by Jill, a traveler of 15 years and the creator of the blog Reading the Book Travel.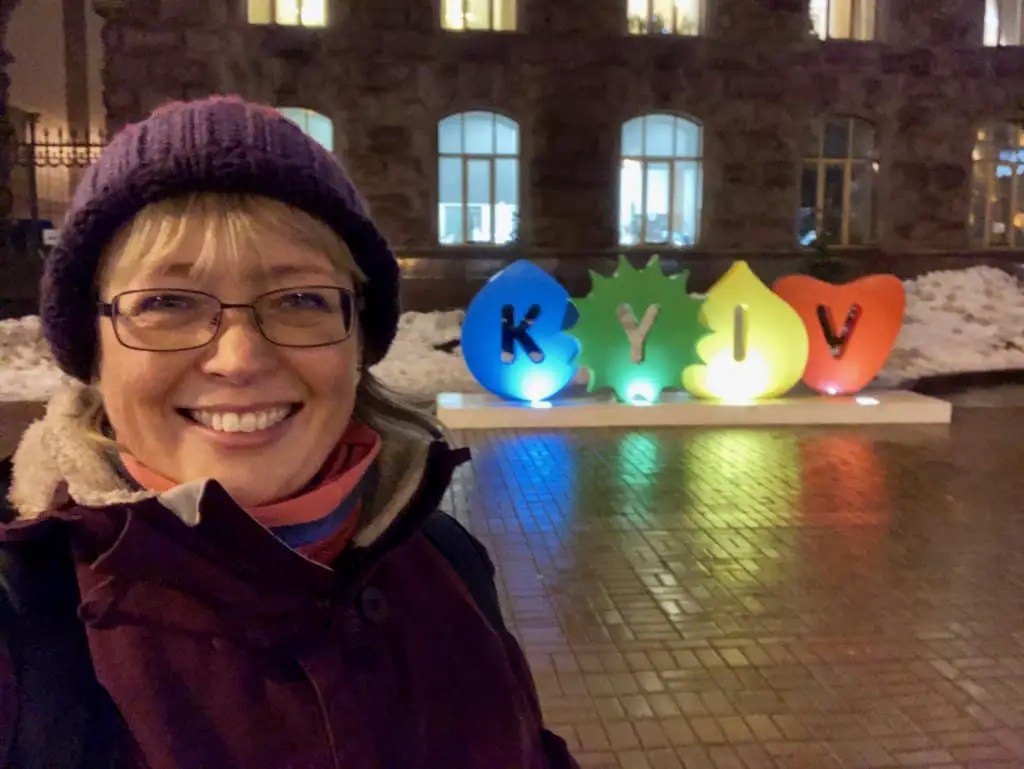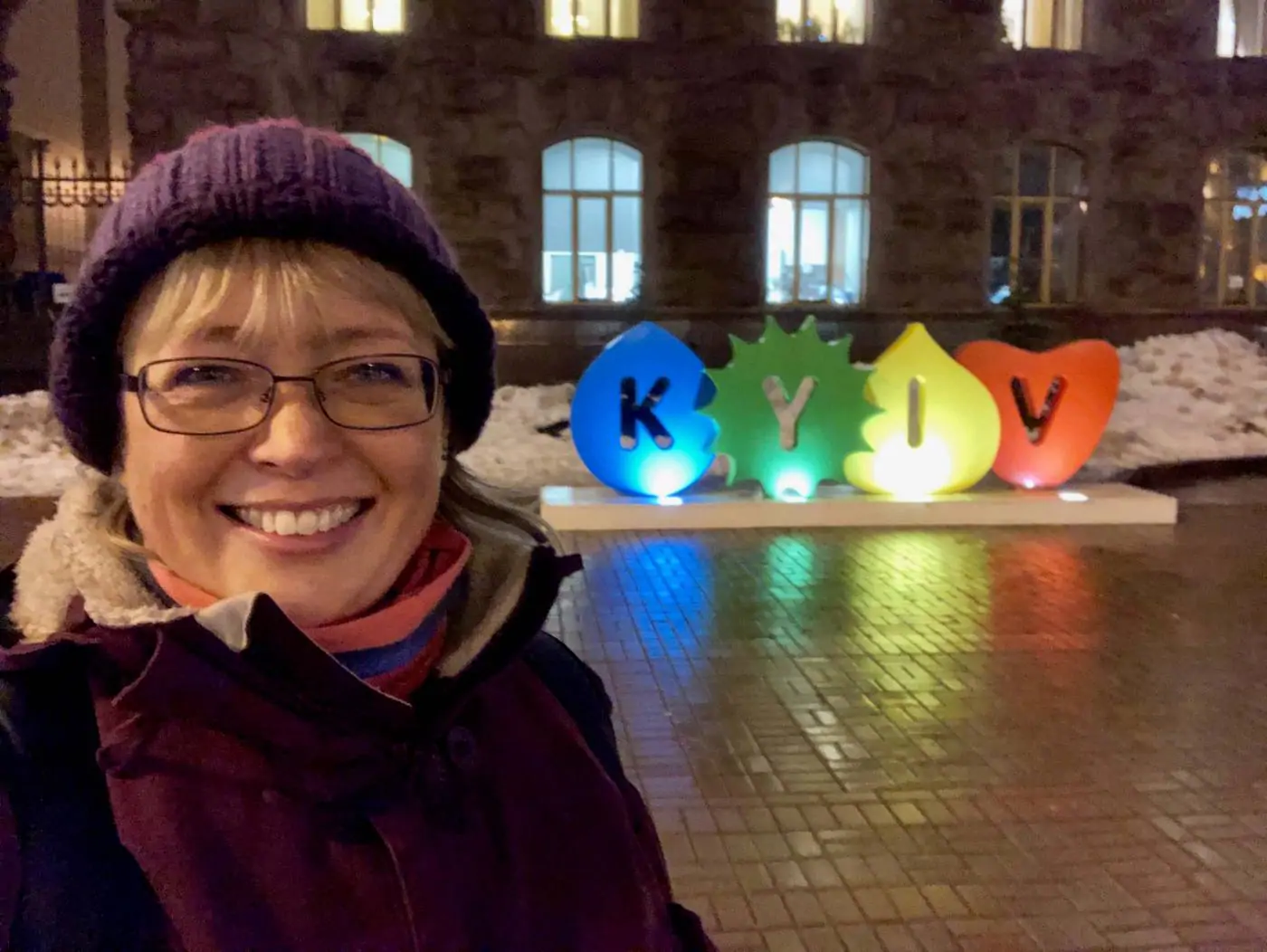 One unusual destination which is great for solo travel is fascinating Kiev, Ukraine.Ukraine is notorious for current tensions with Russia in the east, but this couldn't be less in evidence in the capital city. Safe and easily accessible, Kiev is a wonderful blend of old and new, as designer stores sit side-by-side with 19th century architecture and 11th century orthodox churches. The city is one of the cradles of Slavic culture, and its nickname of "the golden-domed city" is well chosen. Kiev's metro is the deepest in the world, and its stations some of the most beautiful. Meanwhile, the capital's restaurants and nightlife are an exciting place to be; prices are still incredibly reasonable by western standards, while quality is high.But what makes Kiev great for solo travellers? The city has many friendly hostels, but also inexpensive hotels if you want a little comfort without the price tag. The locals I met were incredibly friendly and helpful, and as a solo female I felt safe at all times. Restaurants, too, are welcoming to lone diners, and there are plenty of tour companies who are happy to book for one traveller. If you are looking for an offbeat solo destination, Kiev is a great choice!
Prague, Czech Republic
Recommended by Rianne who empowers women to follow their dreams through her blog Sunny Journeys. You can also find Rianne on Facebook.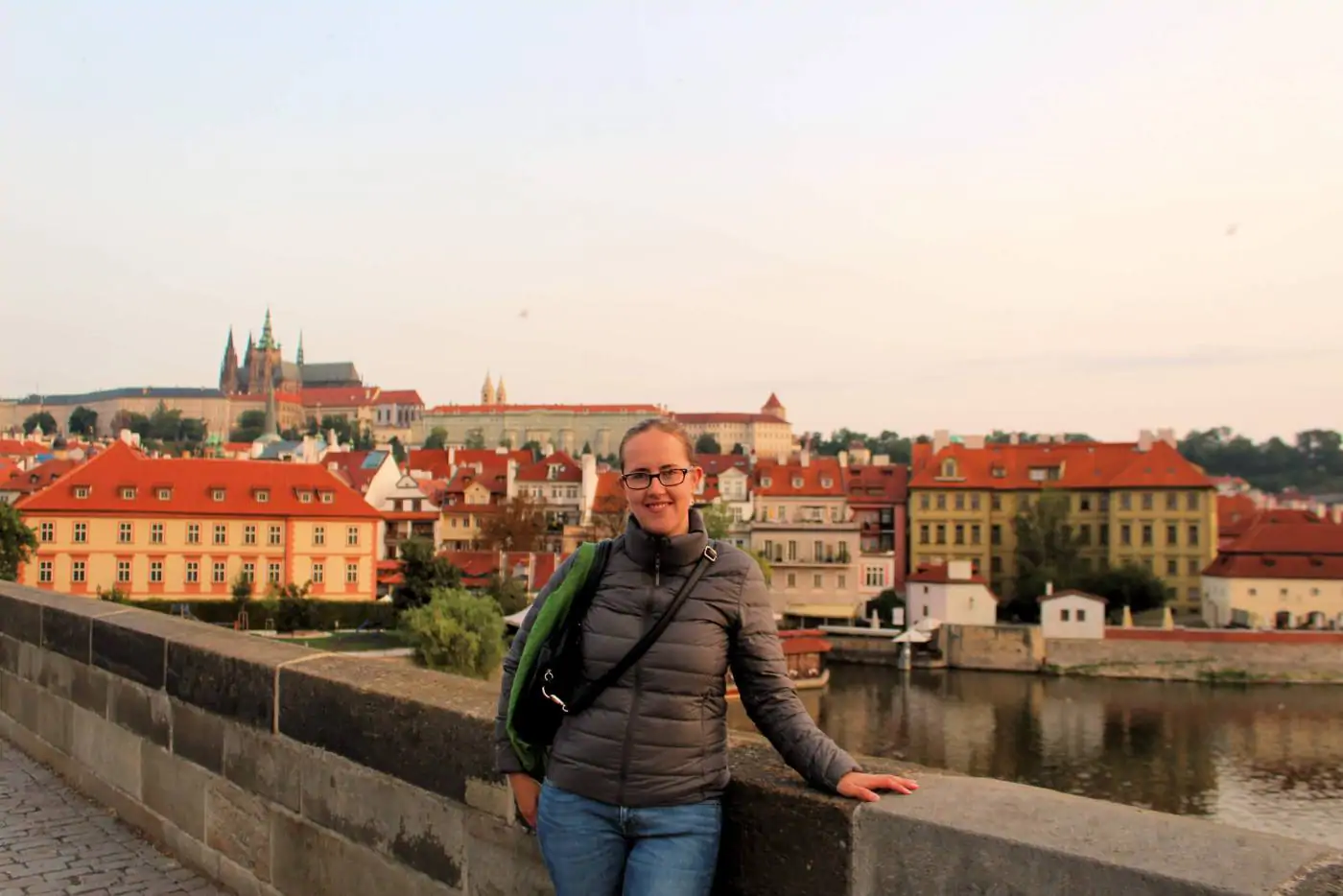 Prague is a city I would definitely recommend for solo female travelers. I went there for four days during summer and had a really good time. The historical centre of the city is very walkable, so I spent most of my time wandering around and taking pictures. I loved all the different architectural styles, the many bridges, the great food, and the view from the castle. There's really something for everyone in Prague! There were also lots of opportunities to join groups, like pub crawls, walking tours and day trips out of Prague. I took a free walking tour, which is something I love doing in each new place I visit, to learn more about the history and culture. It's a great way to combine sightseeing and meeting people, there are usually other solo travelers in the walking tours, so it's a great way to meet people to hang out with ? One morning I decided to wake up super early to see Prague without all the other tourists. It was so worth it, the city is so different when the streets are deserted and peaceful. The Charles bridge is so much quieter on summer mornings, there were only a few brides and a bunch of photographers there on the morning I went. Quite funny to see several brides having a photoshoot there, if you like something like that!
Ljubljana, Slovenia
Recommended Kylee who combines her passion for travel and nursing as a travel nurse and shares her stories on her blog Passports and Preemies. You can also find Kylee on Instagram.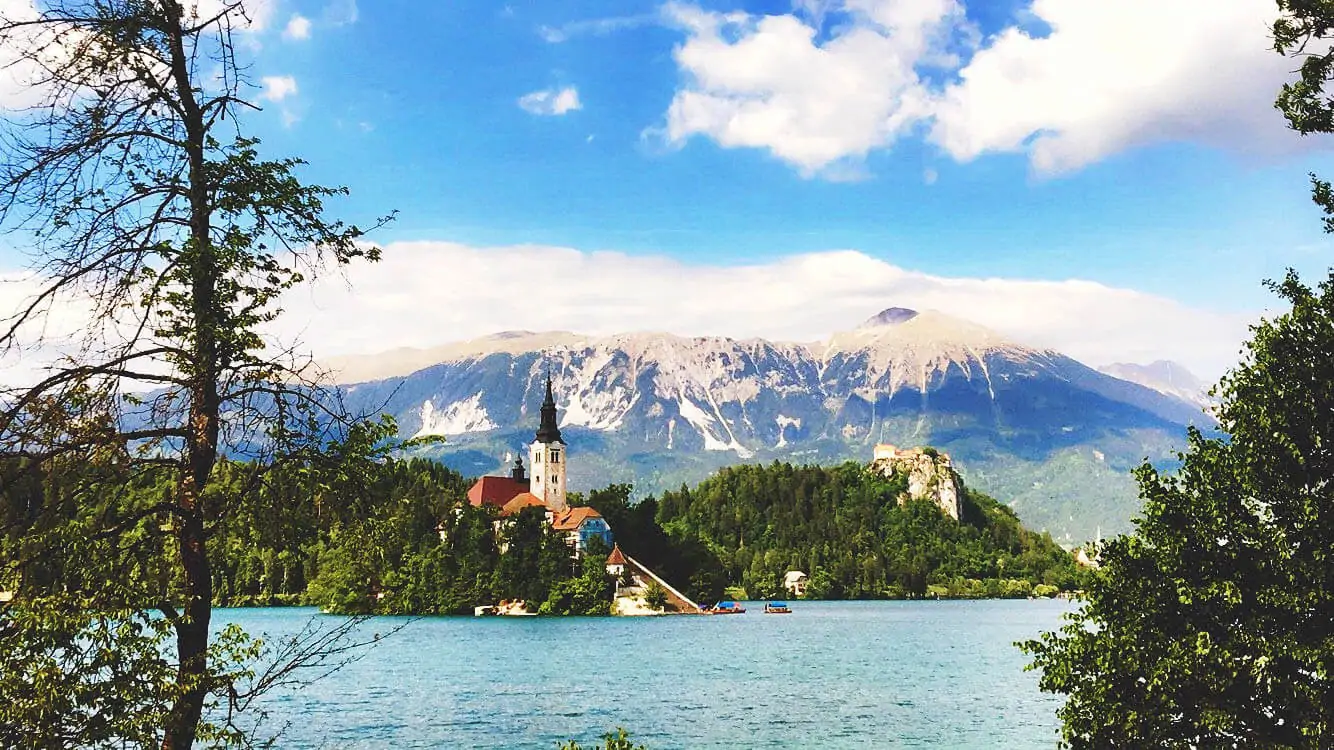 One of the best solo trips I have taken was to the capital of Slovenia – Ljubljana.  At the time I was in Macedonia, volunteering in the hospital and had the urge to pack up and go on a solo trip, but not the guts.  Finally after one of my co-workers told me they would never visit Slovenia, with no good reason, I gained the courage to go and prove to her that she was missing out.The country of Slovenia is absolutely breathtaking.  Lush, green, rolling hills, caves, lakes, and rivers.  And Ljubljana? A quaint little capital with pastel-colored buildings, a medieval castle overlooking the city.  There are cafes that dot the sidewalk, and the river that trickles through town.Aside from exploring Ljubljana, the best thing to do in Slovenia is to hop on a bus northwest, until you hit the city of Bled.  The aqua lake against the snowcapped mountains in the backdrop makes for a beautiful day trip.As a solo traveler in Slovenia I never felt unsafe nor did I run out of things to do.  And the best part of the trip? Being able to return to Macedonia and tell my co-worker all that she had missed out on.
Camino de Santiago, Spain
Recommended by Carol creator of alternative itineraries at Wayfaring Views. You can also find Carol on Facebook.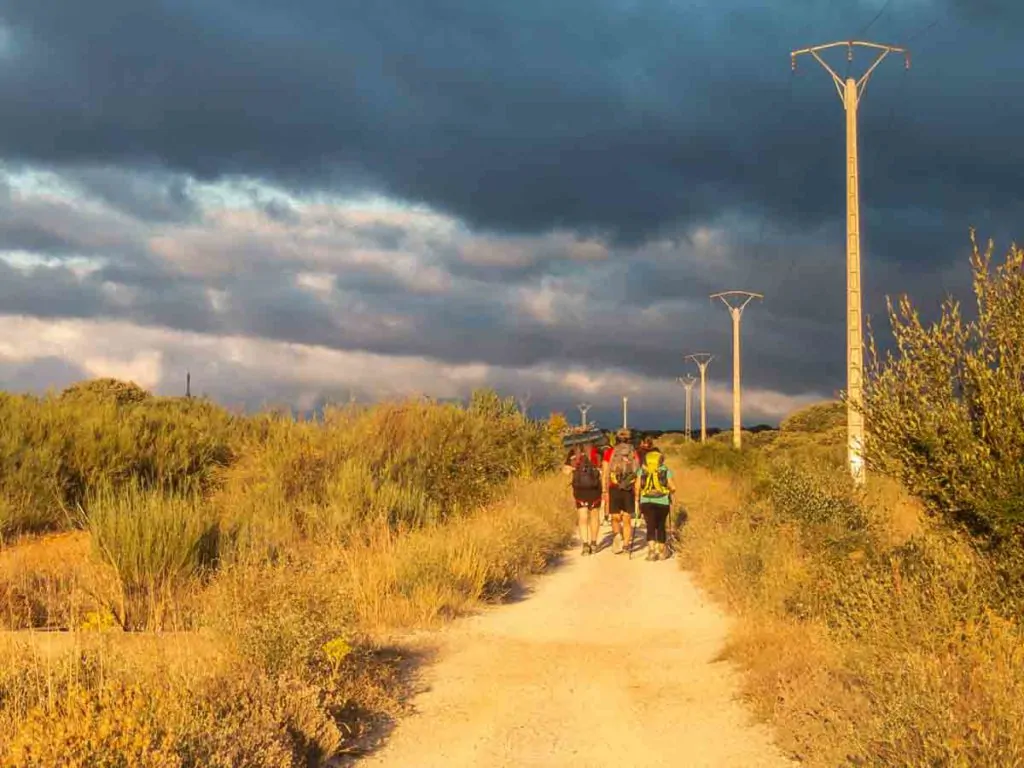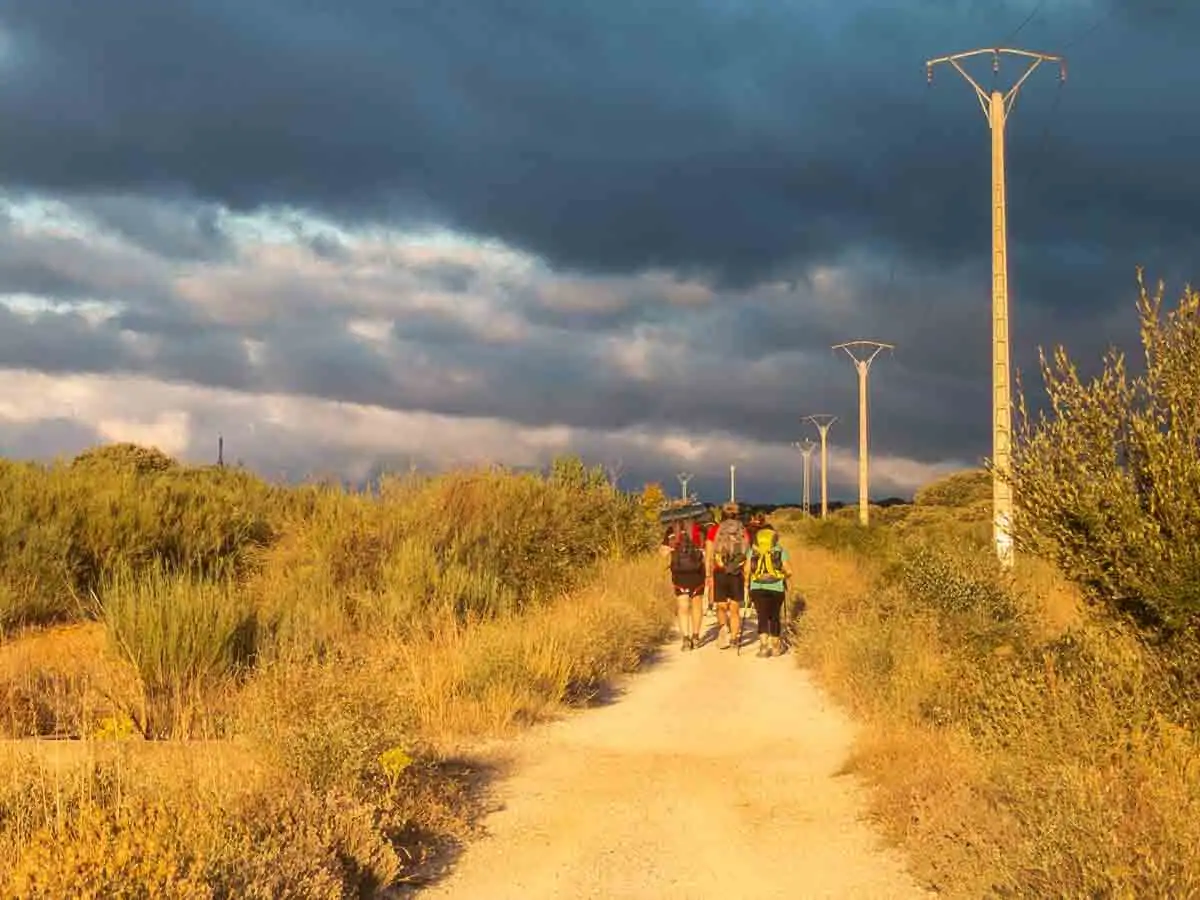 I walked the Camino de Santiago solo…and so can you. Everyone does the pilgrimage for a different reason but everyone who has done it agrees that walking the Camino is a life-altering event. Doing the pilgrimage solo give you the the opportunity to flex your independence and engage with the world on your own terms.The Camino de Santiago is an ancient pilgrimage route which ends in Santiago Spain, where the remains of Saint James are interred. There are many routes, although the Frances route across northern Spain is the most popular. The trail runs 500 miles (804/k) but you can do as much or as little as you like. The whole point of the pilgrimage is to take a personal journey discovery and self-reflection.I've heard of many women being discouraged from tackling the Camino solo, which is ridiculous. According to the Camino's pilgrim office, off the 250,000 pilgrims, 49% are women. Because of the popularity of the route, you'll have plenty of company, even as you are doing it solo. Get some inspiration to do it yourself by checking out this list of great books about the Camino. As they say on the trail, "buen Camino".
Cyprus
Recommended by Talia, an American expat living in Germany and the creator of the travel blog, Go with Talia.Cyprus has never made it to my bucket list. It simply became the most affordable place for me to spend Christmas in. I flew into Paphos, rented a car to explore the island and drove to my hotel in Limassol. I've spent the most of my time in Cyprus exploring little villages, hiking trails, as well as indulging in wine. My favorite part of this island was how vastly different the landscape changes. Once you're on the beach and a few miles later, you're in mountains. I've experienced snow and that same day took, an albeit chilly, dip in the Mediterranean. Food hosts a special place in my heart and usually, the center of my travel plans and Cyprus did not disappoint.Safety was never a concern for me once I arrived, though as always, you should keep your wits about you and stay alert at all times, just to be sure. The capital of Cyprus, Nicosia, the largest city on the island is partially occupied by Turkey. I decided to cross over into the Turkish sector of the city. Yes, I was nervous, I even had second thoughts because the checkpoints looked terrifying. It is worth noting that at these checkpoints into the Turkish sector, they check your passport going in and coming out.
Scotland
Recommended by Melissa who is the creator (along with her partner Peter) of The Portly Passengers a travel blog filled with tips for plus sized travelers. You can also find Melissa on Facebook.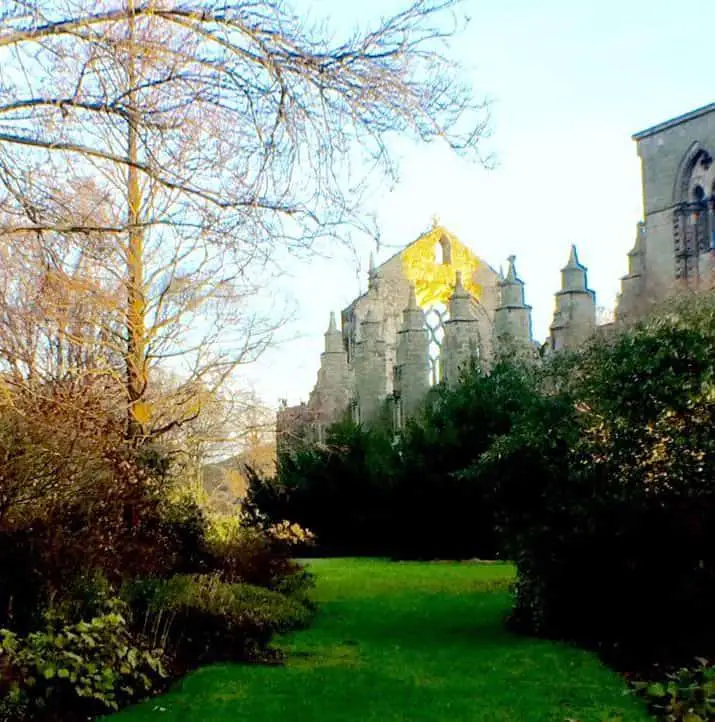 Scotland offers a little bit of something for everyone from men in kilts, the mystery of Loch Ness, and the beautiful landscapes it's no wonder that this country is on the bucket list of many. You can find yourself on the Royal Mile in Edinburgh learning about the plagues of the city or on a tour headed up north to visit the highlands where you can experience all the seasons in one moment and never feel like you are a tourist. The breath-taking views and architecture that make up the landscape of this country gives off a quiet curiosity to anyone who visits. Take the train and spend a few days exploring the little towns around the different lochs (Scottish for lake) then spend some time trapesing through the cities to learn about the medieval past that helped shape the culture of the Scottish people throughout the centuries. One thing you will notice on your trek through the country is that the people of Scotland are welcoming to all and you will never feel out of place.
Uruguay
Recommended by life long traveler, Sara, the creator of the travel blog Listen to the Wild. 
Next to the tourism titans of Peru, Brazil or Argentina, Uruguay can get forgotten. Though a small nation in size and population, Uruguay is brimming with things to see and do, far from the classic gringo trail. From quiet surf towns like Punta de Diablo, to the South American Monaco in Punta del Este, you can always find surprises when touring Uruguay's coast. As a solo female traveller backpacking around South America, I had come accustomed to being on my guard, to not travelling at night or alone, to carrying protection everywhere. Visiting Uruguay is a very different experience. Safe and calm, this small nation offers all the culture and vivacity of Latin America, without the high rates of petty theft or violent crime. Far more progressive than other Latin nations, Uruguay also has legalised marijuana and abortion, championing women's rights in South America. Whether you want to browse the bookshops in Montevideo, ride horses and drink wine in the fincas on the mainland, or smoke some legal marijuana on the hippy beaches of Cabo Polonio, Uruguay has so much to offer travellers in a safe and welcoming environment.
Belize
Recommended by Martha, a journalist traveling the world and blogging about it on her travel blog, Quirky Globetrotter. You can also find Martha on Instagram.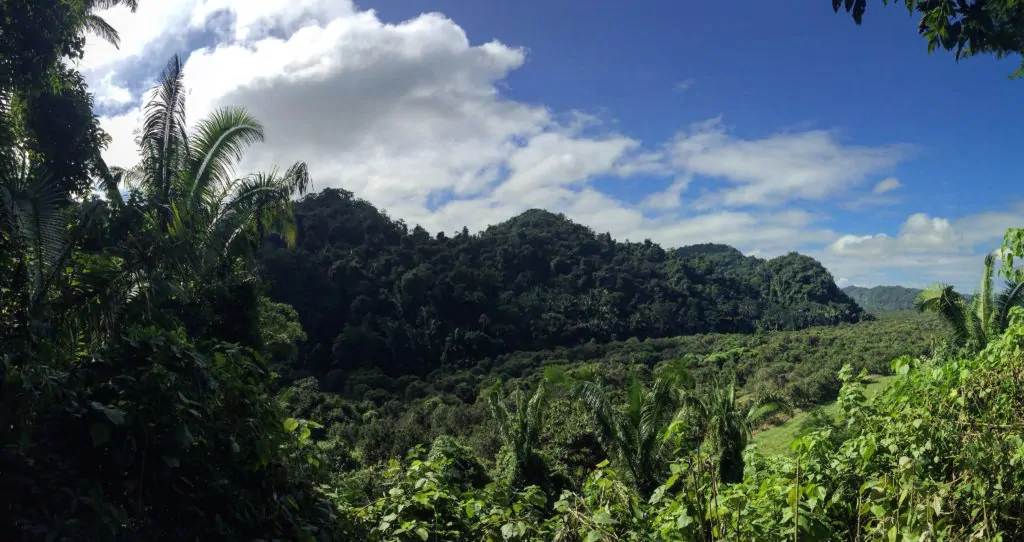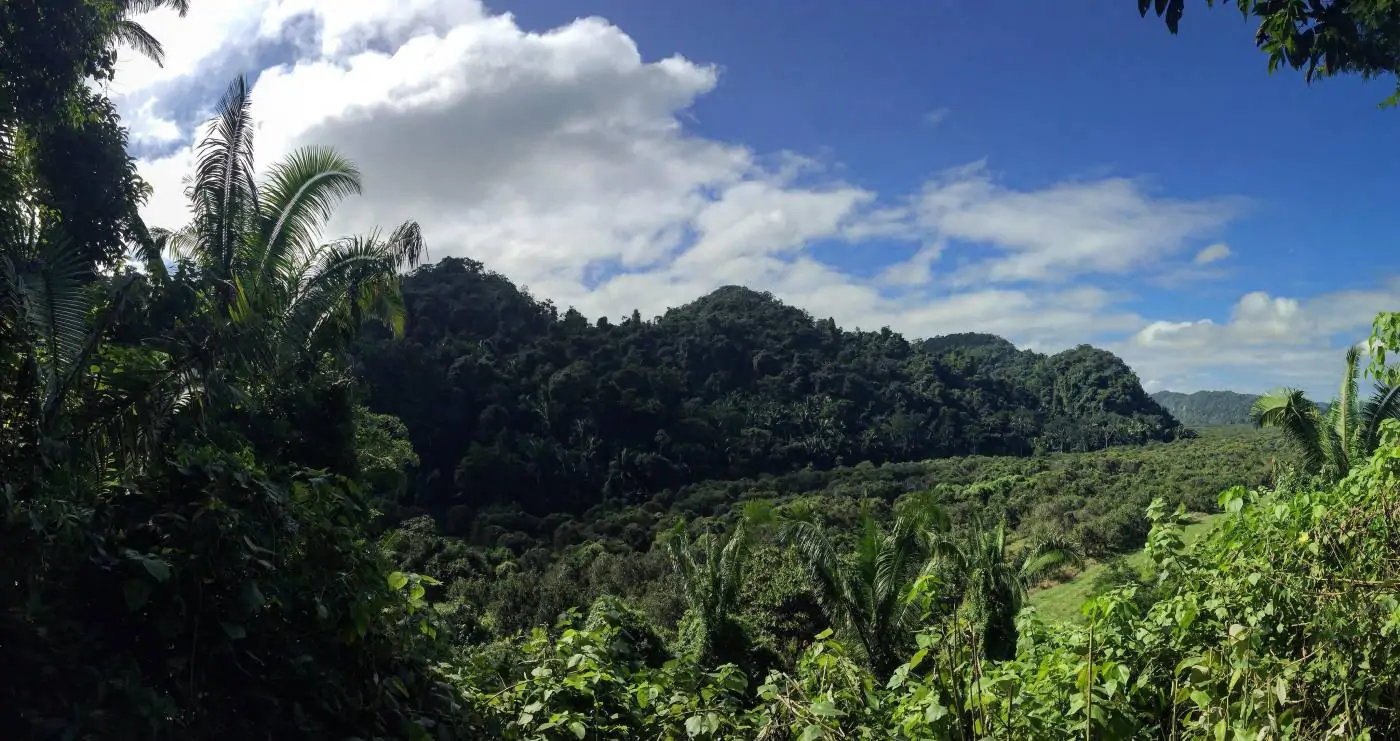 Belize, though small in size, is definitely bursting at the seams with vibrant culture and adventures for female solo travelers. It also has a variety of activities to offer travelers. From adventurous hikes in the jungle to see jaguars and Howler Monkeys, exploring Mayan ruins, to relaxing on beautiful beaches and remote islands. There's a little something for every type of traveler.I embarked on a 7-day road trip where I did just that. I ventured through the country's vast jungles and pretended I was Indiana Jones. I climbed to the tops of Mayan ruin temples and looked over the jungle's canopy. I laid in hammocks on the beach and let my skin warm up by the Caribbean sun. I snorkeled in the second largest barrier reef. I felt alive and full of adventure.It was in Belize that I truly embraced the unknown. As a female solo traveler, Belize felt safe and I never felt afraid. The locals were constantly watching out for me. They fed me their mouth-watering food and made sure I got to my destinations safely. When traveling through the country I felt as if I was traveling to my hometown, not in a country halfway around the world.
San Pedro de Atacama, Chile
Recommended by Alison, a teacher turned world traveler and creator of the blog, Dreamer at Heart. You can also find Alison on Twitter.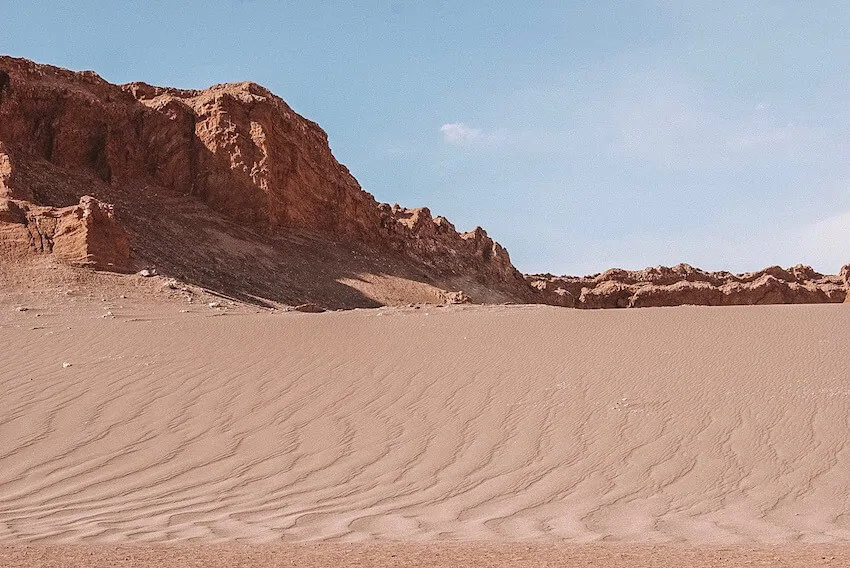 I had been dreaming about visiting San Pedro de Atacama and its hippie vibe for some time. A small town in northern Chile with adobe houses, desert landscapes, wide open pristine skies and shooting geysers was not to be missed. San Pedro de Atacama attracts people of all ages including the backpacking crowd. Stay in a hostel and you will be sure to meet people to hang out with. I felt perfectly safe in San Pedro de Atacama but as always, used my solo female traveller's intuition. Take your pick in San Pedro de Atacama, there are so many sights and activities. The night sky around San Pedro is one of the clearest in the world. Looking through massive telescopes, on a night tour, to see our spectacular night sky was a highlight. The milky way was outstanding! The Valle de la Luna just can't be missed. Take a tour or rent a bike and encounter the red moon-like landscape, strange rock formations and sand dunes. It is dramatic and stunning. Be sure to wait for the sunset as the sky turns various shades of pink. Next stop: Valparaiso, Chile a city full of amazing street art.
Solo Camping in Utah
Recommended by Allison lover of the mountains, travel, and adventures and the creator of the blog She Dreams of Alpine. You can also find Allison on Instagram.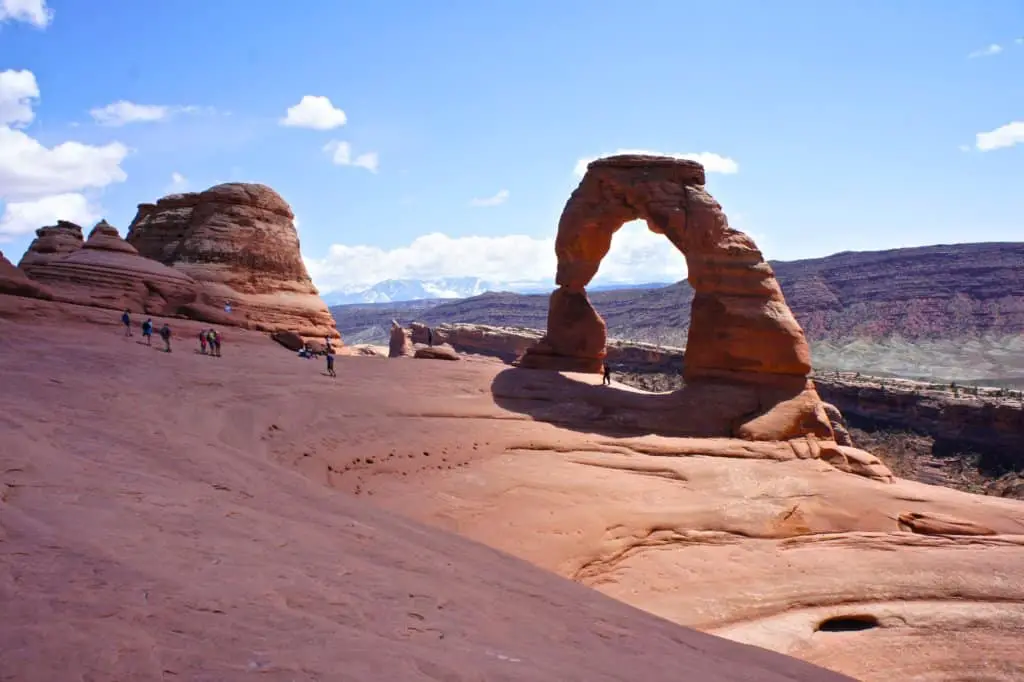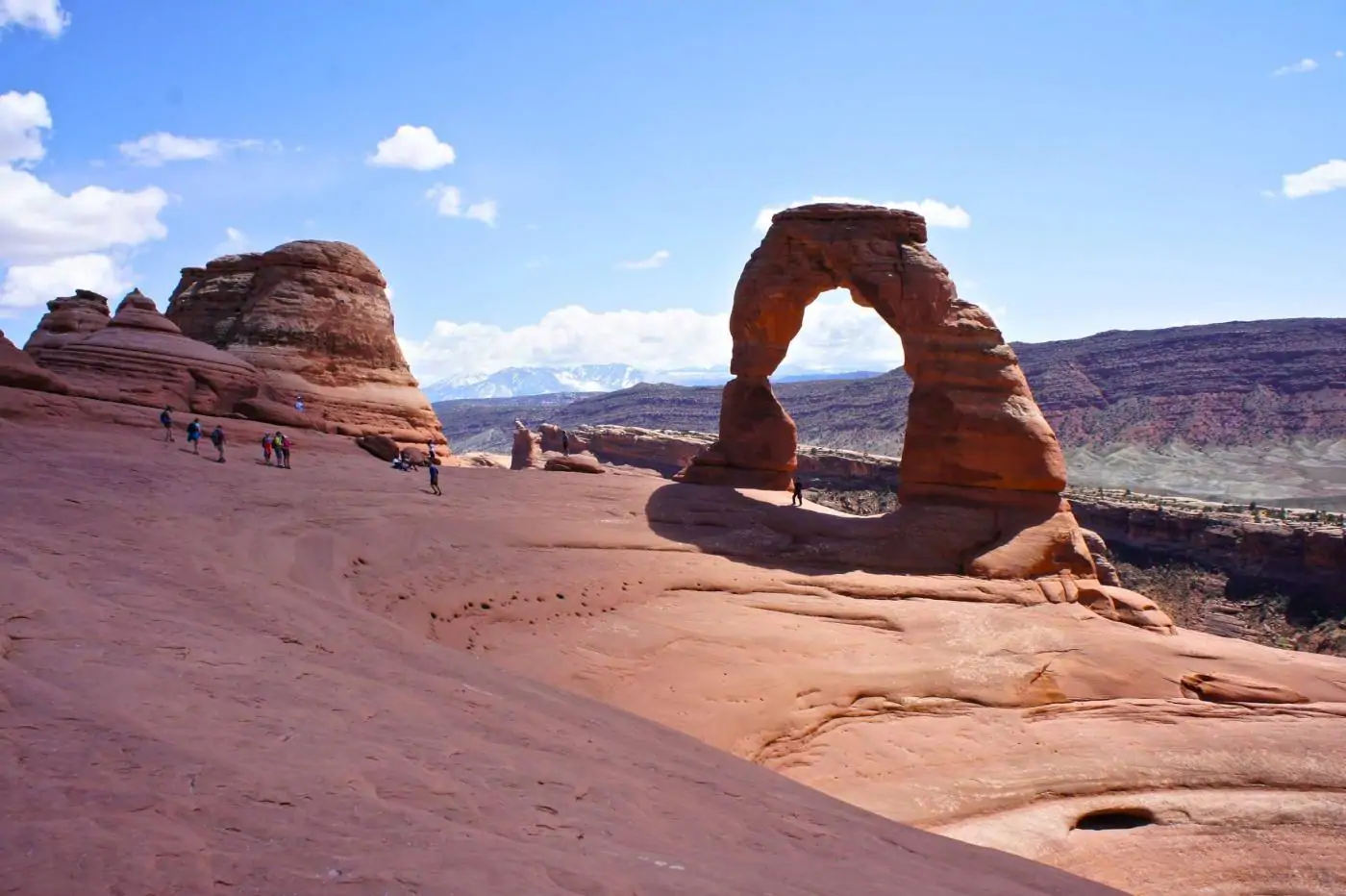 Utah is one of the best states to take an epic solo road trip to see some of the most diverse landscapes and National Parks in the United States, and the camping options along the way are almost limitless. Utah is home to some of the most accessible public lands area, that allows easy access to camping, whether you're looking for established campgrounds or if you're wanting to get off the beaten path a bit and do some dispersed free camping. If flying in from out of state or country, you could fly into Las Vegas, Nevada (which borders the South West corner of Utah), get a campervan or rental vehicle and make your way up Zion National Park. It's easy to get around Zion National Park while solo, because the park offers transportation to many of its iconic hikes, including the Angels Landing hike and the Narrows hike. There are many established and free-camping options in and around Zion National Park. Once you move on from Zion, you can continue your way up Highway 15 towards Interstate 70, where you can hit many other iconic Utah landmarks such as The Little Grand Canyon, Goblin Valley State Park (and so many more!) all of which have unique established and roadside dispersed camping opportunities. Travel slowly, enjoy the hiking and the adventuring in the great state of Utah, and make your way toward Moab, where you can easily spend a week exploring the Canyonlands and Arches National Parks. If I were to take a solo trip in the US, Utah would be my first choice. The camping, hiking, climbing, canyoneering, and overall exploring options are limitless, and it's one of the easiest places to pick up and go without any specific plan at all. You'll have a hard time leaving once it's all over.
Uncommon Solo Female Travel Destinations
I loved reading each of these submissions and my bucket list has definitely grown since putting this together. It's inspiring to read where each of these women has traveled, debunking myths about women traveling alone as they moved throughout their journey. Personally, this post has shown me that with careful research and planning very few places are off limits! Has this inspired you to add anywhere to your bucket list? Where would you go?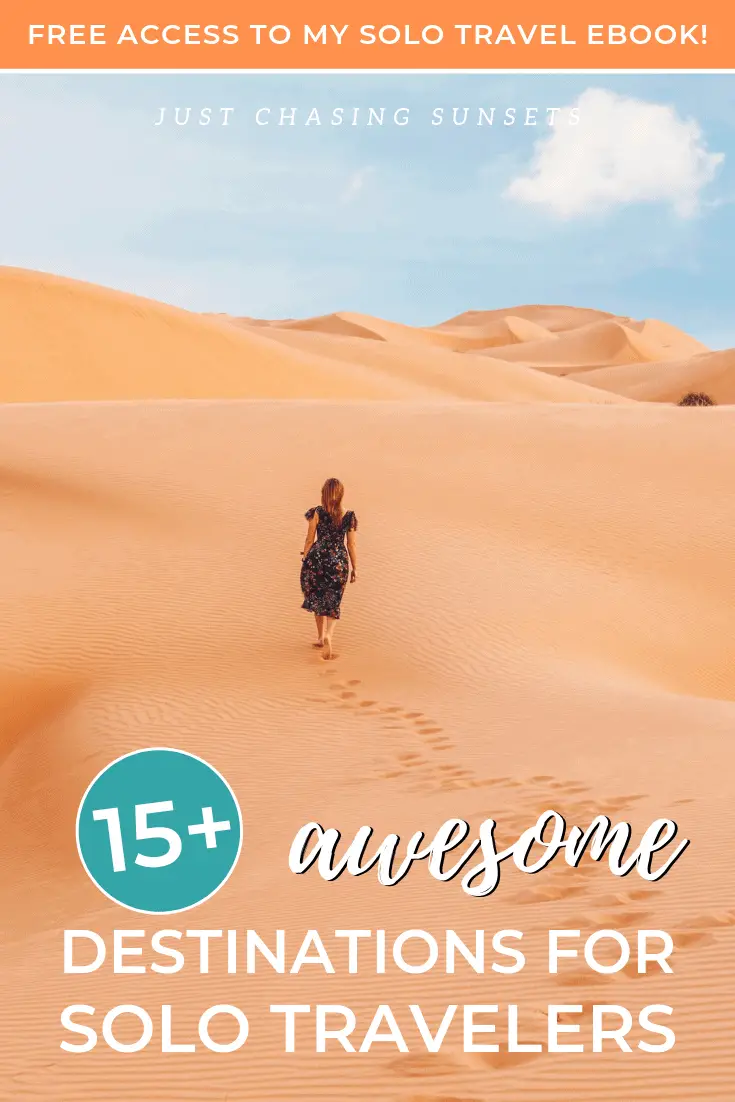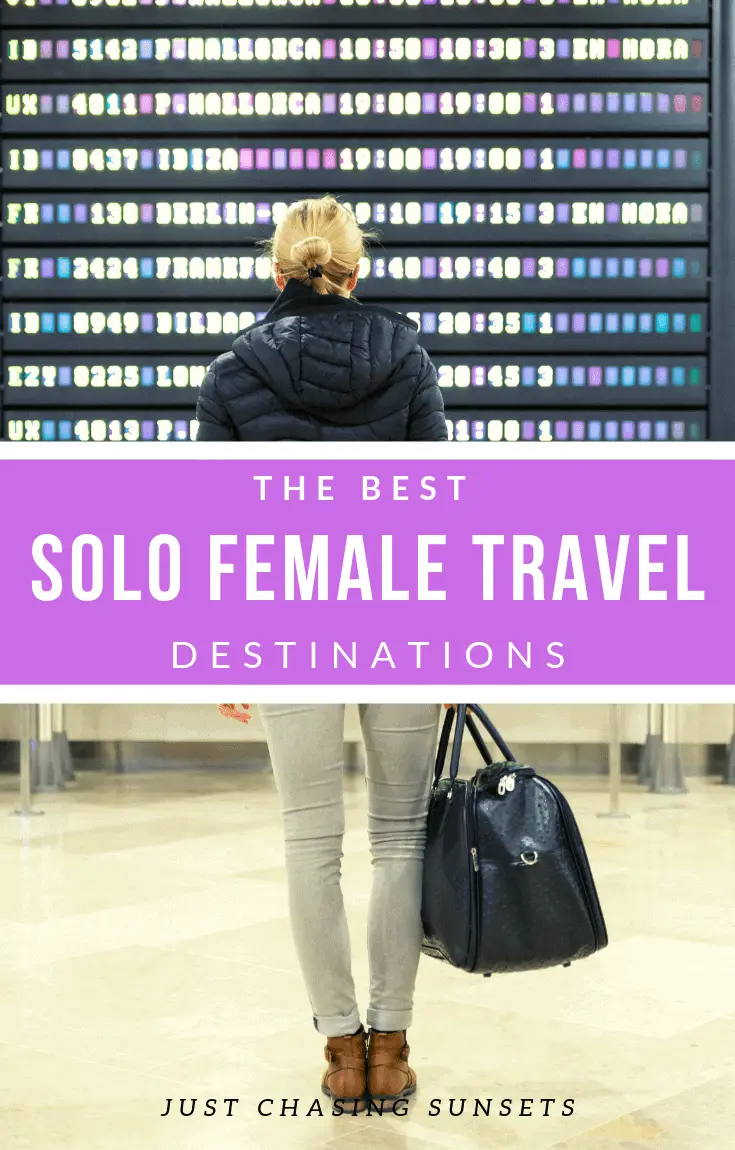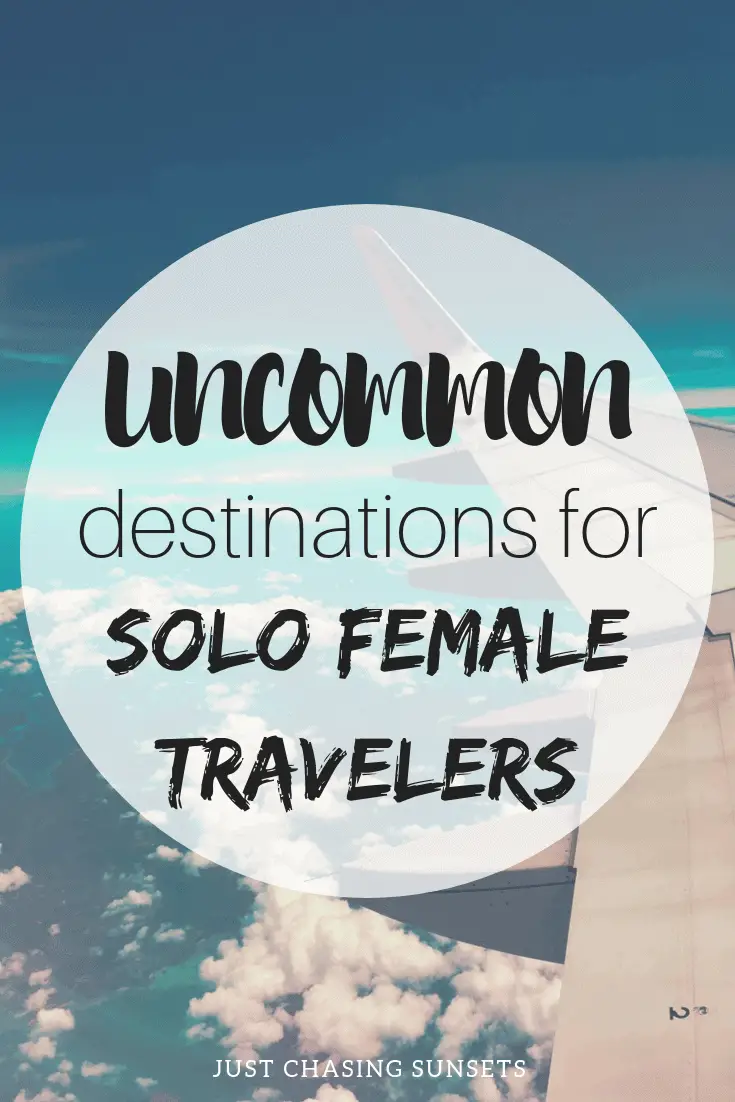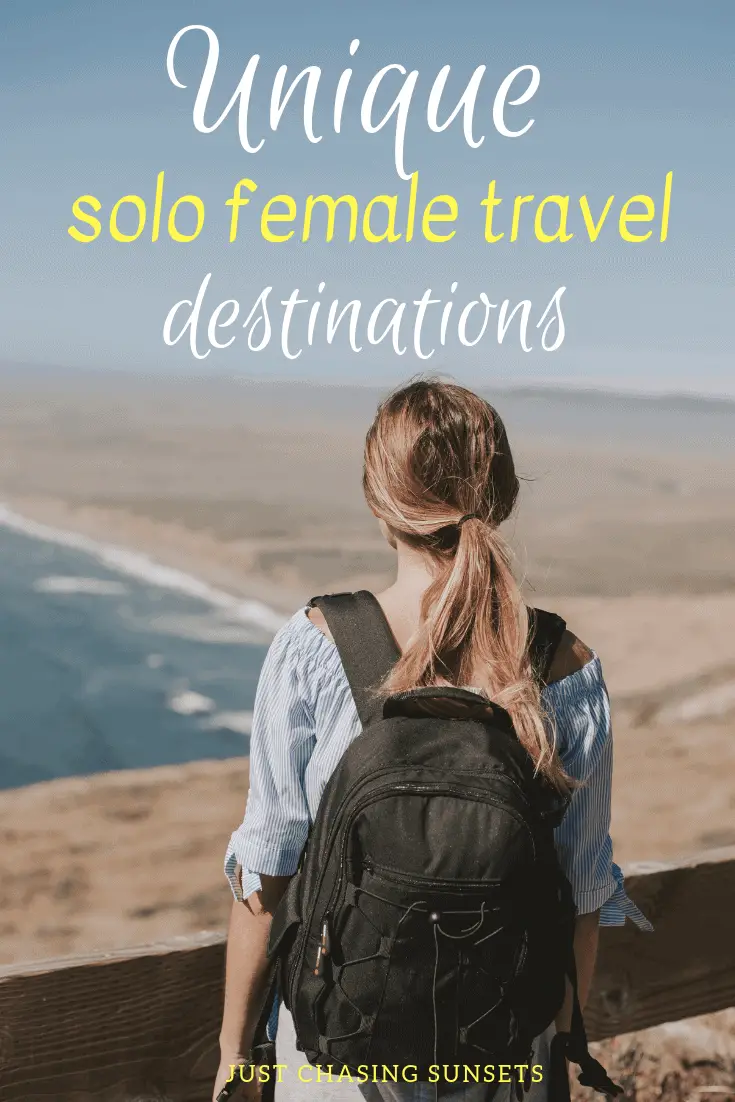 Like this post? Pin for later!