I always thought travel insurance was a scam. I believed that my credit card provided insurance was sufficient enough to help if an airline lost my bag. And that's all I needed right? Until I went surfing in a fairly remote part of Costa Rica. There, I broke a surfboard in half while trying to catch a wave. After safely making it to shore, I realized that had I seriously hurt myself, my family and I would be paying a considerable amount of money to get me home. This experience is one of the many reasons to get travel insurance.Now, for every international trip no matter the length or the activity, I purchase travel insurance. Those medieval European cobblestone streets I love, could very well cause an ankle sprain requiring medical attention overseas. I could simply fall ill with a sinus infection or other illness that requires a doctor's visit and medication. Or I could get altitude sickness while hiking. Now, I don't get travel insurance when I travel domestically. My health insurance will assist with any health-related issues and my travel credit card that I use to book trips will cover the luggage and flight issues. But, my health insurance doesn't work overseas and my credit card's coverage only goes so far. Travel insurance helps fill that gap.Plus, it's a relatively inexpensive cost compared to the alternative. I mean, just imagine the medical expenses had something terrible happened to me when I broke that surfboard. The cost of travel insurance is just pennies when you consider the cost of medical evacuations, hospital care, and transport home! 
Top 10 Reasons to Get Travel Insurance
It's best to protect yourself, your trip, and the money you've already invested in your adventure! So, let's get on with the top ten reasons to get travel insurance for your next international trip. 
This post contains affiliate links, which means that, at no additional cost to you, I will earn a tiny bit of income if you decide to make a purchase or booking.
1. Illness or injury
I've already talked quite a bit about this aspect of travel insurance. Travel insurance provides coverage for illnesses and injuries occurring while traveling. It's not health insurance so this typically does not include any pre-existing conditions that require treatment overseas or routine health check-ups. But if you fall ill overseas and require medical attention, then save your receipts and file a claim with your travel insurance company to get your health care covered.
"I always make it a point to get a good travel insurance, especially since I am quite clumsy – which means I regularly lose things, and I occasionally fall injuring myself. When I was hiking the Jordan trail, I had a quite serious accident that caused me a major wound in my leg. Once I could get hold of a phone line, I called my insurance company (EuropeAssistance). They immediately set up a doctor's appointment for me, making sure to pre-pay any treatment I may need. I didn't spend a dime. And they followed up for a few days to check on me and make sure I was recuperating well!" – Claudia of My Adventures Across the World is also on Instagram
2. Lost or delayed baggage
The most common reason for getting travel insurance is to protect against losses if your airline loses your luggage or it's delayed in getting to you. Some travel insurance companies will actually reimburse you if your luggage is delayed for a certain amount of time. Allowing you to purchase the necessities while you await your bag.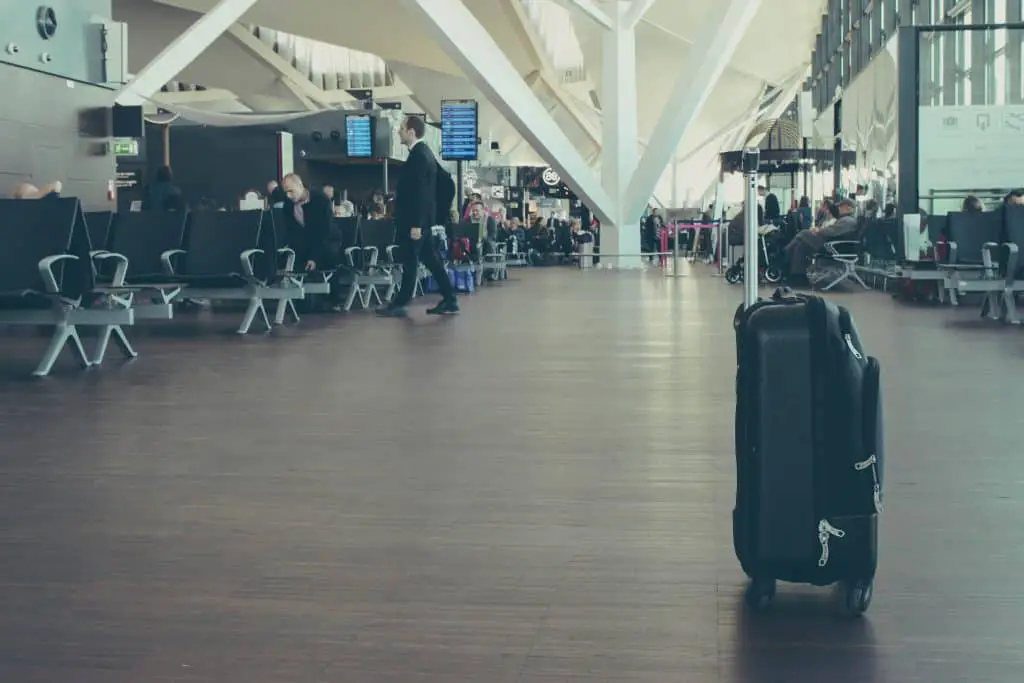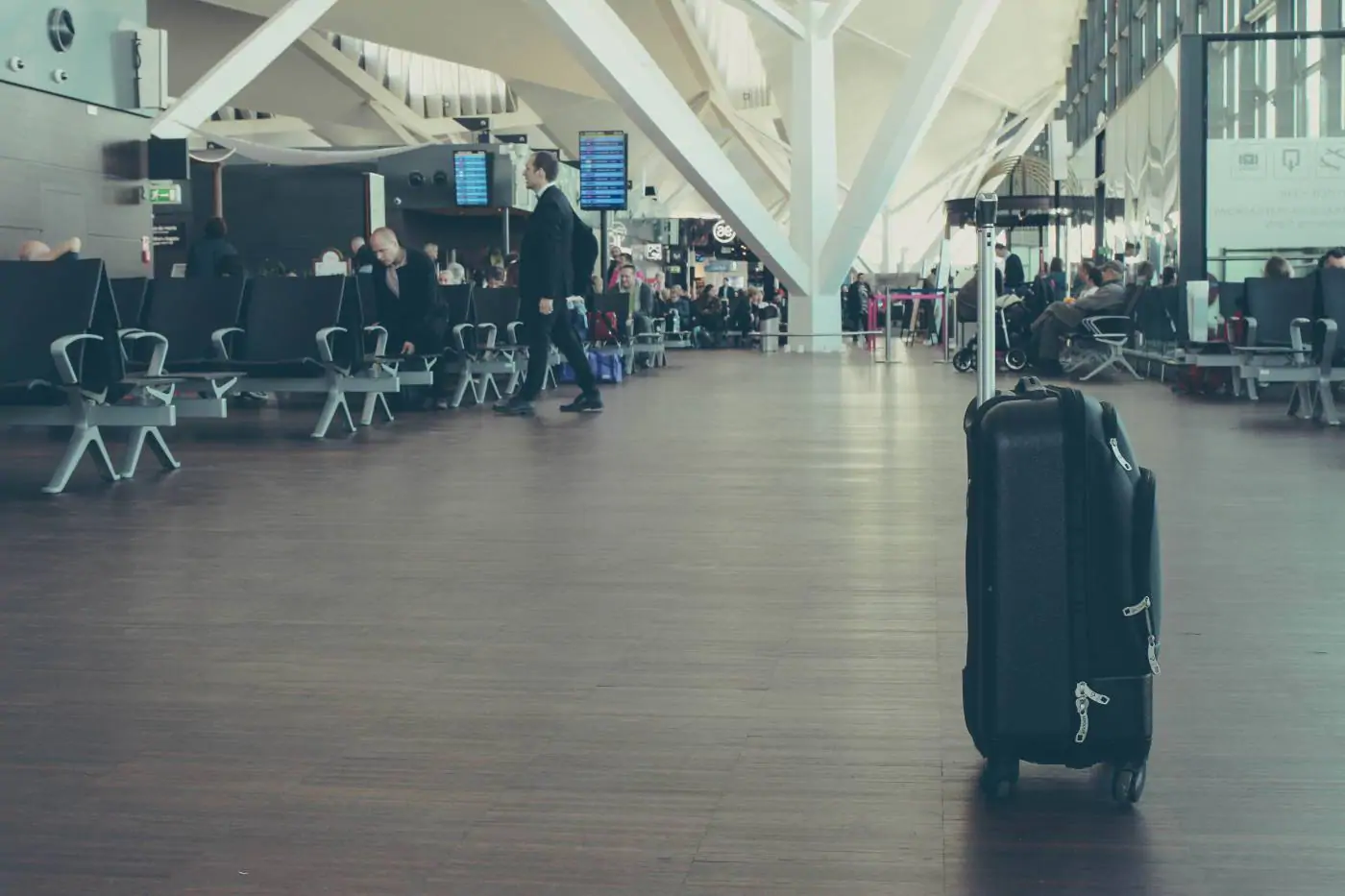 3. Getting Sick Before Your Trip
The only thing worse than getting sick during your trip is getting sick before your trip and having to cancel it. Without travel insurance, all of the money you invested would be gone and you wouldn't have any great travel stories to show for it. With travel insurance, you can get some of the prepaid expenses reimbursed (of course if you can show proof with a doctor's note and your travel insurance policy was purchased before you fell ill).
"I had to cancel our family's eight week Europe trip in 2016 just a few weeks before our departure when my husband was diagnosed with a serious medical condition.  We had purchased travel insurance through Allianz and were able to claim back all the cancellation fees that airlines and service providers charged which amounted to thousands of euros. If you do need to make a claim, my advice is to provide the insurer with as much information as possible in the first instance as this can speed up the time in which your claim is processed, and keep copies of everything you send with your claim." – Carolyn of Holidays to Europe is also on Facebook
4. Medical Emergency Requiring Emergency Evacuation
Does anyone else get more adventurous outside of the country than in their own? Don't tell me it's just me? Before I quit my job to travel, I'd never been on a multi-day trek. Hell, I live three hours away from Yosemite and I still haven't been (yes it's on my short list). But as soon as I touched down in Ecuador I was hiking the Quilotoa loop and then I headed south to do the Salkantay Trek to Machu Picchu. Both of which aren't just multi-day hikes, but multi-day hikes at altitude. Double whammy.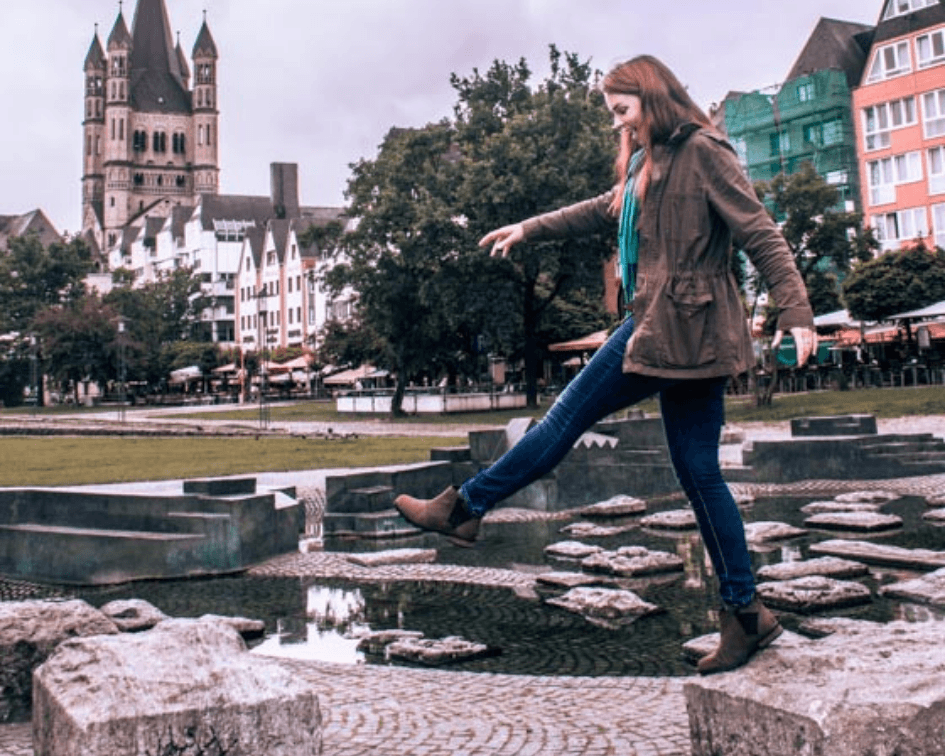 Now imagine, if on one of those hikes I didn't handle the altitude well. There's no hospital nearby. An ambulance would take hours to get there. An emergency medical evacuation might be the only thing that would save my life. And of course, they'd do it and I'd be left with a massive bill that would basically eliminate travel from my life for a very long time. Don't let that happen to you. Yes, go hike, but make sure you're covered just in case of an accident.
"A year ago, I had a DVT and pulmonary embolism in a fairly remote area of Colombia. At the same time, they discovered aneurysms and an injury to my aorta which put me at alarming risk. Allianz coordinated a rather dramatic transfer by ambulance to a tertiary care clinic three hours away where I underwent surgery on my lung, then when I was sufficiently stable, sent a medical escort from the U.S. and flew us back so I could begin treatment at the Mayo Clinic in Minnesota. Safe to say I'd be dead now if not for Allianz." – Betsy of Passing Thru is also on Facebook
5. Theft
You're a smart traveler. You lock up your belongings in the hostel locker. You don't flash any valuables. In areas with high rates of pickpocketing you wear your backpack on your front and keep your head on a swivel. But still, shit happens. Thieves are smart. If they see an opportunity they'll take it or make their own. If this happens to you, file a police report, get documentation, file your claim with your insurance company providing all the necessary paperwork and replace your items! Get a replacement camera so you can keep documenting your trip!
"On my year-long trip in South America I didn't have the best luck. I had cash stolen from my bag in Peru as well as a man with a knife who made me give up my precious camera while on a graffiti tour in Bogota. Then, a couple of months later in New Zealand, I fell while hiking and my new camera broke! I was insured with Alliaz Travel Insurance and on all three occasions they covered me without a problem. I thought that the cash would be especially hard to get back but it wasn't, and besides my small deductible, all of the money was deposited into my account within a couple of weeks!" – Daniel of Destinationless Travel is also on Instagram
6. Loss of Documents
Replacing a lost or stolen passport is a massive hassle at home, let alone on the road. Travel insurance can help with expenses if you have to rearrange or cancel your trip due to lost documents. Of course, you'll need to file a police report and not have just left the passport behind.
"There's nothing quite like the horror of loosing your valuable possessions when you're travelling. The knowledge that these are just things and that things can be replaced sits there in the back of your mind. As well as the could I have…. should I walked away? Several years ago, due to a universal cluster stuff up in Myanmar a few high valued items went missing, when we were on a 12hr train ride. The train ride had been traumatic, happening during the celebration of Thingyan, were entire villages were getting joy drowning us tourists. Along the way a small bag went missing. And then I got sick with the dreaded Delhi Belly. Finally I dragged my exhausted body home and prepared for the epic battle with the travel insurance company – World Nomads. I couldn't have been more wrong. The entire process was so easy. I put my claim in online, with photos of me on my travels with the now lost/stolen goods. All in all it was done and dusted within a week, with the money in my account. The team were helpful and rather pleasant to deal with." – Jean of Traveling Honeybird is also on Instagram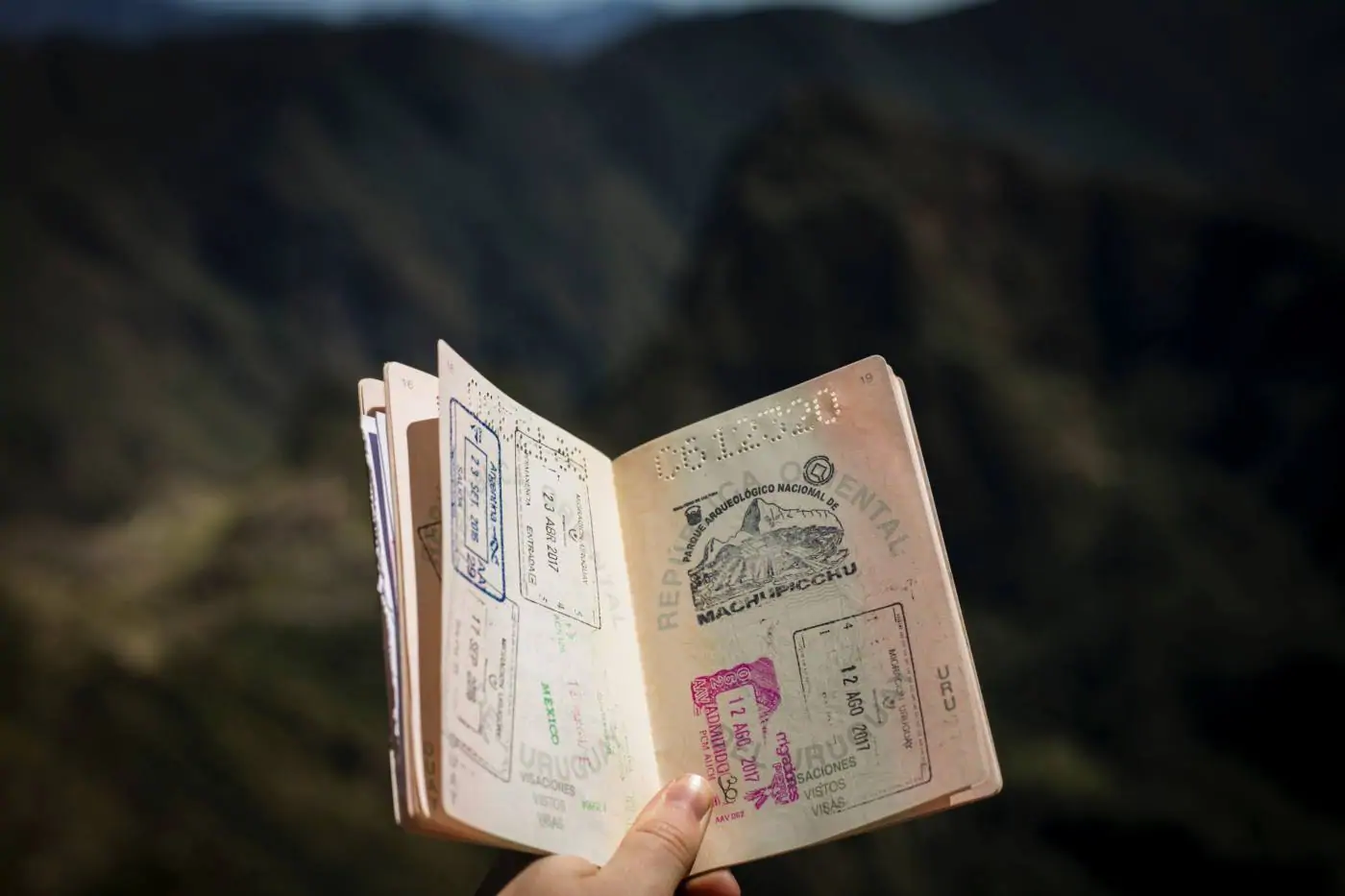 7. 24-hour assistance
The great thing about travel insurance companies is the majority of them provide 24-hour assistance. And if they don't you should consider a company that does. 24-hour assistance is crucial when you need emergency assistance or to know where the nearest medical facility is. Additionally, when filing claims and traveling it's difficult to make calls within a specified time period due to time differences, so having 24-hour assistance helps alleviate just a little bit of stress.
"Before the start of my one-year trip around the world I purchased World Nomads Travel Insurance Explorer Plan. On the first day of the trip, I managed to have my shiny new GoPro 6 stolen from my bag. After the item was stolen, I contacted World Nomads and they advised me of the documentation I needed to provide to start my claim. In this case, I had to get a police report of the incident, send a copy of the receipt showing the purchase of the item, and fill out a form with my personal information. I was able to send this all through e-mail/attached pictures of the claim forms, which was great because I was travelling and did not have access to a printer or fax. Within a couple of weeks my claim had been processed, and World Nomads reimbursed me the full price that I paid for my GoPro 6 ($650 CAD). Just a day into the trip, and the cost of my travel insurance had already paid for itself. It definitely made me a World Nomads customer for life!" – Lora of Explore with Lora is also on Instagram
8. A National Crisis (terrorism)
Terrorism attacks are unfortunately an unpredictable part of our lives these days. They can happen just about anywhere and without any warning. If you happen to get caught up in one of these during your trip, travel insurance can help with medical care, trip cancellation, and getting you in contact with consulates or your family.
"I broke my leg in Thailand 6 months ago. iTrek was great – they had a doctor we could talk to to work out what was wrong and what to do when the care in thailand was not good. Then they flew us home including me in business class (rest of family in economy) and refunded us the other travel we never got to use within a week. It was honestly amazing." -Sharon of Dive into Malaysia is also on Instagram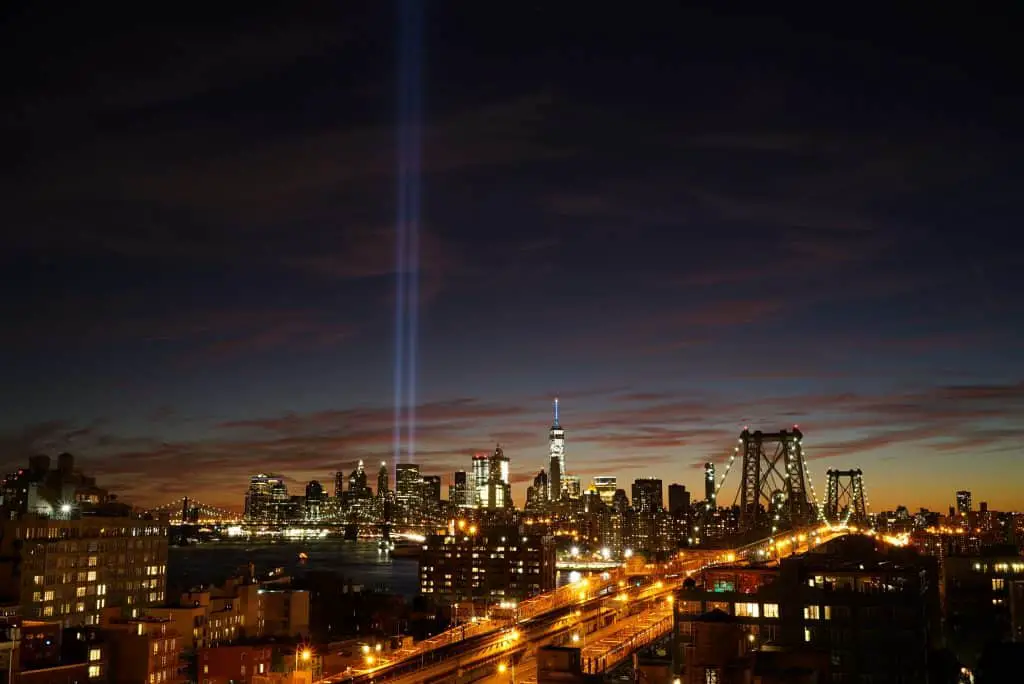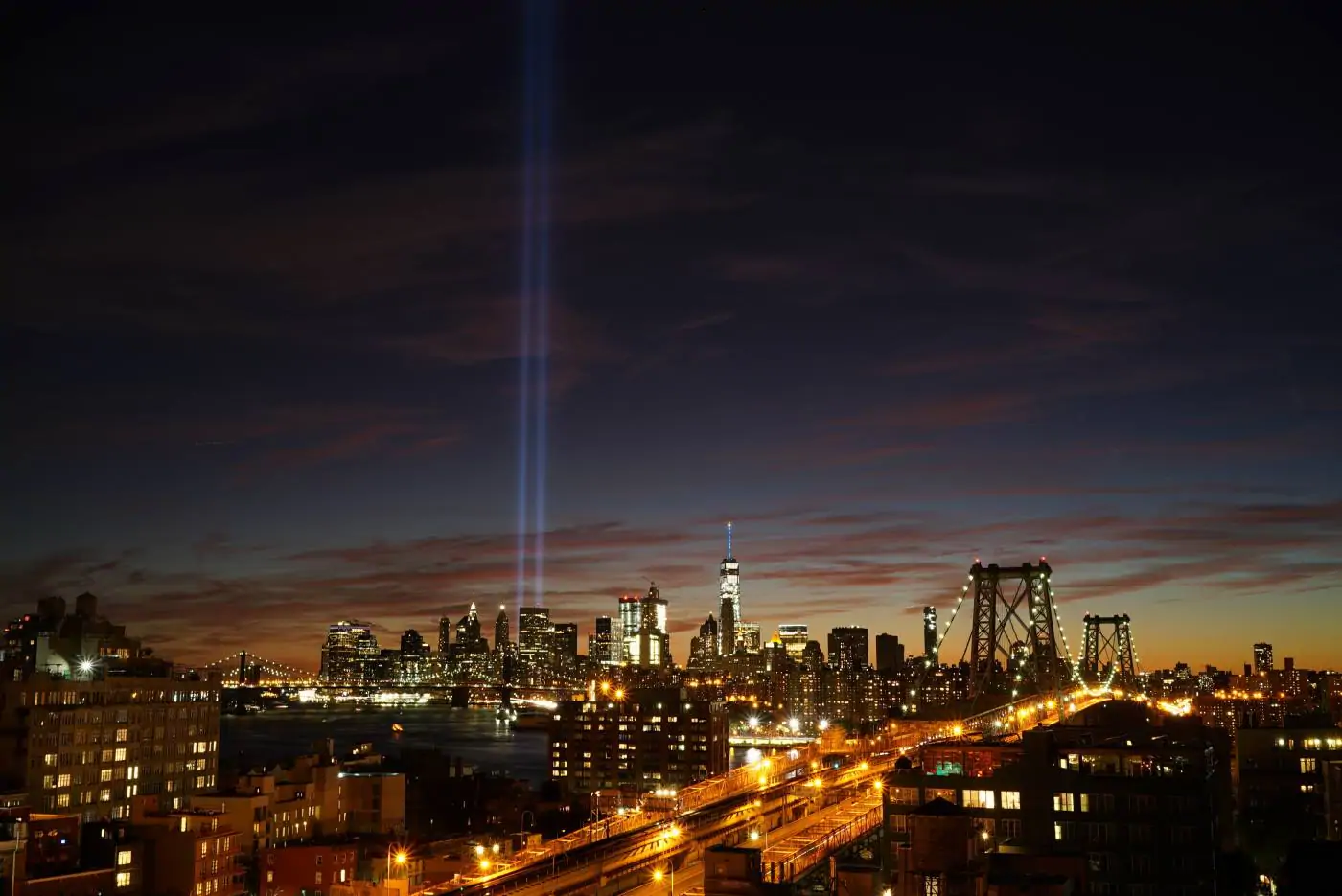 9. A Natural Disaster
Similar to a national crisis a natural disaster can occur at any time, but it usually comes with a warning. Therefore if you are a storm chaser or you purchased your policy after a warning, you likely won't get covered. But, if it's a total freak disaster then the travel insurance's 24-hour emergency assistance can help you get medical care and reimbursed for any prepaid parts of your trip that can not be completed due to the natural disaster.
10. Peace of Mind
The majority of the time, when you purchase travel insurance, you won't need to use it. Your trip will go smoothly, your bags will arrive with you, you'll stay healthy and safe the entire time. But that one time that something happens could negatively impact your life for much longer than the duration of your trip. Travel insurance helps safeguard you, your trip, and your finances.With any of these reasons to get health insurance, there are of course exceptions that will be outlined in your travel policy that are important to note. For example, if you're walking down that cobblestone street and sprain your ankle you'll likely get covered. BUT – if you're under the influence of drugs or alcohol and sprain your ankle, you won't be. Additionally, some of the coverages vary based on your country of residence. When filing a claim different types of documentation and paperwork are necessary, so always be sure to read your policy in advance so you know what you'll need to do in the event that you need to use it. For instance, if you didn't file (or can't prove that you filed) a police report within 24 hours of the theft, then it will be hard for the claim to get processed. Always always always read your policy thoroughly and ask questions. That's what the 24-hour assistance is there for!
"We had just settled into a new house sit in Spain when Terry broke his tooth. Eating lunch of all things! Luckily we had purchased insurance with World Nomads and wasted little time contacting both them and a local dentist. They were amazing. An email quickly arrived with exactly what information we needed to file a claim and what would and wouldn't be covered. The representative even attached the correct forms needed. The most challenging part was getting the right paperwork from the dentist. When we still hadn't filed a claim after a few weeks, we received a follow-up email from World Nomads checking if we needed any help. We couldn't believe it, not only were they not finding a loophole to escape payout, they were actually helping us file the claim. Once the paperwork was sent in, the full payment was received quickly and we didn't think twice to use them again when our policy expired." – Claire of Past the Potholes is also on Facebook
How to Know Which Travel Insurance Company to Choose?
There are a number of travel insurance companies that offer roughly the same coverage. World Nomads and Allianz are two of the more popular travel insurance providers. If you're a digital nomad there are also long term travel health insurance policies to consider. These will provide you a bit more coverage than a travel insurance policy. I've considered both World Nomads and Allianz for my travels and I've always ended up with World Nomads. I tend to put off getting travel insurance until it's closer to my trip and with World Nomads I can purchase it the night before I fly and know that I'm covered should anything happen during my travels the following day. Additionally, if I decide to extend my trip I can add on to my existing policy or purchase a new one on the road. Allianz isn't as flexible.Although, I don't recommend procrastinating on getting travel insurance. You should get it within a few days of making your original booking. Because if a natural disaster warning is issued or you fall ill and then you get travel insurance, it won't cover you. But if you have it before, then you're set.Both World Nomads and Allianz have a variety of policy options. World Nomads offers two, a Standard Plan and an Explorer Plan. The Explorer Plan offers more coverage for adventurous activities such as skydiving (not covered on the Standard Plan). Allianz's options are more varied. They have an option for just travel coverage, just medical coverage, both, and even annual plans (which may be a good option if you're planning to travel long term). Travel insurance is one of those parts of travel that operates in the background. You don't see the point of getting it until you really need it, and then it's too late. It can really be so beneficial in more ways than just lost baggage or a sprained ankle. It shit really hits the fan, that small upfront cost, will provide so much peace of mind and alleviate so much stress that you won't even remember what you paid for it, but you'll be glad that you did.
Learn More: 
Here is some more information about the travel insurance companies referenced in this post:
World Nomads
(the only one I've used and therefore this is an affiliate link),
Allianz, EuropeAssistance, iTrek
Like this Post? Pin for later!