Cusco, Peru is the Incan capital city nestled in the Andes mountain range at a breathtaking altitude of 3400m (11,100ft). For many visitors, it is the starting point for a multi-day trek to Machu Picchu. A place to acclimatize to the altitude while exploring nearby Incan ruins and eating delicious food. This Cusco itinerary is for the solo female traveler who wants to get a taste of everything without feeling rushed. Instead of laying this itinerary out in terms of you should do this on day one, this on day two I'm going to give you my favorite things I did during my time there. I will show you where to eat, what to see, and how that tourist ticket works! That way you can adapt this Cusco itinerary to fit your own needs. Each day you can decide what you want to do and see based on how you're feeling. It's your trip… you do you!This post contains affiliate links which means if you decide to make a purchase I'll earn a small commission at no additional cost to you.
How to Get to Cusco
It's fairly easy to get to Cusco. Most flights go through Lima, so I highly suggest spending a few days exploring Peru's current capital city before or after your time in Cusco. A flight from Lima to Cusco takes about one hour. Alternatively, you could take Peru Hop from Lima to Cusco.Once you arrive in Cusco, use Uber to take you to your accommodation. It's safe, inexpensive and easy!
Where to Stay in Cusco
There are a number of options for accommodation in Cusco. Depending on your budget, you can stay in a backpacker hostel or a 5-star hotel. I am a budget traveler, so I stayed at Millhouse Hostel. It was very centrally located to Plaza de Armas. The courtyard was beautiful and there is an onsite bar with food, including free breakfast. If your room is near the bar it can get noisy on the weekends. So if you're prepping for your trek to Machu Picchu, it might be best to ask for a bed away from the bar. Additionally, the rooms at night were pretty chilly, so be prepared for that.I had friends who stayed at Kokopelli Hostel and highly recommended it.
Solo Female Travel Safety in Cusco
I felt very safe in Cusco, often walking back to the hostel or out to dinner after dark. Cusco is primed for tourists so safety is important to them. I didn't experience any street harassment from men while here compared to other cities I visited. However, you will get approached by women selling massages in Plaza de Armas. I heard rumors that getting massages from them is unsafe, so I didn't accept their offer – even though it was incredibly cheap!!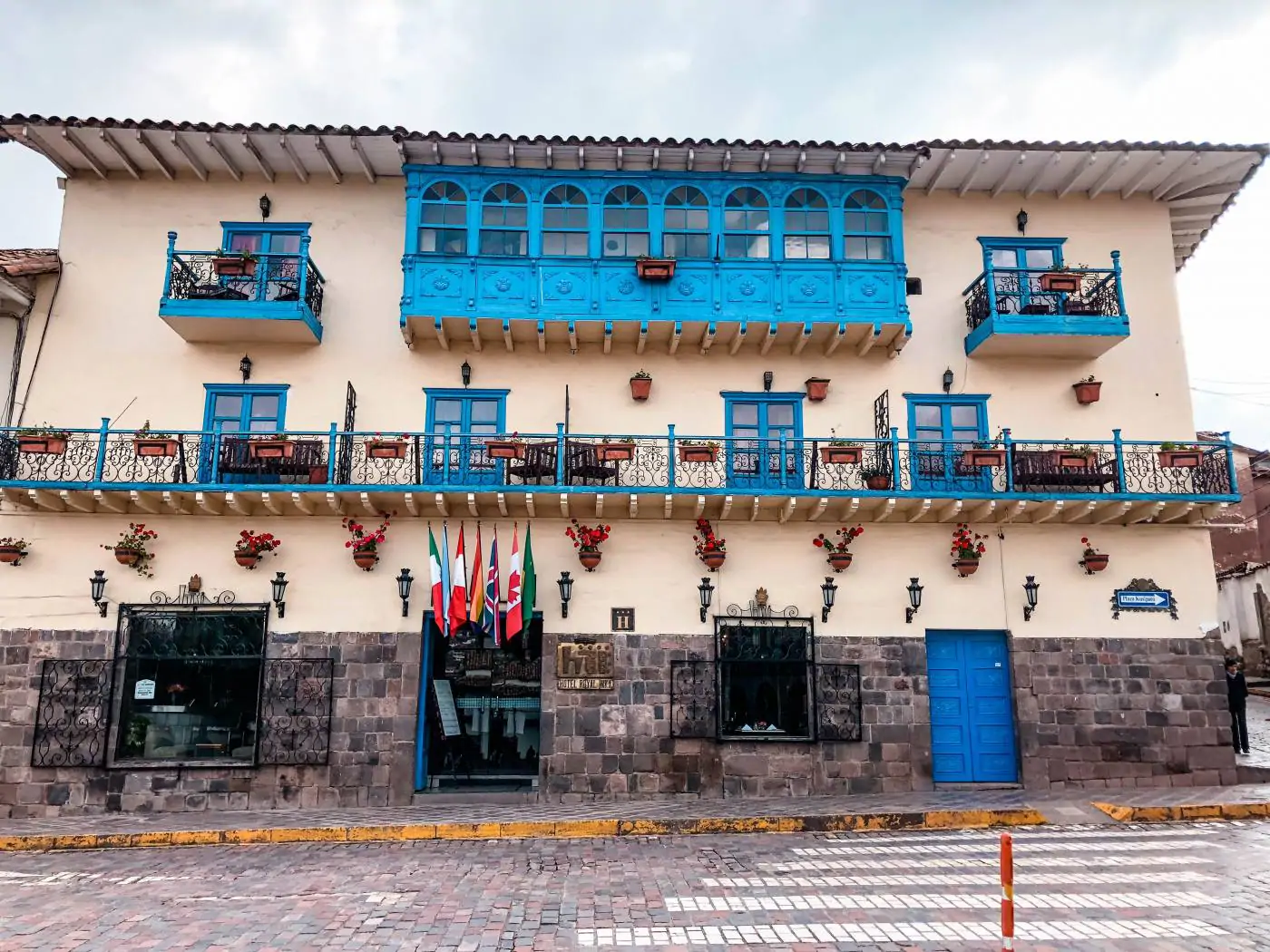 Altitude Concerns in Cusco
As I mentioned before, Cusco lies at 3400m above sea level. This means you will feel the effects of the altitude and should use caution on your first few days in the city. Most people feel short of breath, have a headache, and can get nauseous. I noticed I had difficulty sleeping the first night as I felt I couldn't catch my breath.
The best thing you can do to alleviate the symptoms of altitude sickness is to take it easy on your first day or two. Drink plenty of water and coca tea. Eat light meals. Avoid alcohol and intense physical activity. If you notice any serious symptoms of altitude sickness please seek medical help.
Cusco Weather
I visited during the rainy season and it certainly rained quite a bit. The afternoons tended to warm up, but the evenings were always chilly, so you'll need a jacket. Also, the altitude increases the strength of the sun so be sure to wear sunscreen.
The Cusco Tourist Ticket (Boleto Turistico)
The Cusco tourist ticket is an excellent purchase! There are two options, the full tourist ticket and the partial tourist ticket. Each ticket option provides entry to different sites. The tickets can be purchased at any of the sites or at ticket offices in Cusco. You will need your passport in order to make your purchase. If you are a student, you can get these at a discounted rate.
The Full Tourist Ticket
This option allows you into 16 sites within the city of Cusco and the Sacred Valley. It is the most expensive option and you have ten days to use it from its first date of use.
The Partial Tourist Ticket
This ticket has three different options depending on the sites you want to see, each with a different length of use.For all of the details on the tourist, ticket check out this informative website. I purchased the full tourist ticket at Saqsaywaman and also used it for entry into Pisaq and Ollantaytambo. I even visited a few museums in Cusco because I had it that I likely would've skipped without it.
Your Cusco Itinerary
Explore the Plazas
Cusco has a number of plazas each with its own vibe that are worth checking out.
Plaza de Armas
Cusco's Plaza de Armas is the city's vibrant and busy main square. Here you will find two important buildings, the Cathedral of Cusco and the Church La Compañia de Jesus. These two churches were built by the Spanish on top of Incan palaces. You can actually still see the Incan stones as the foundation for the churches.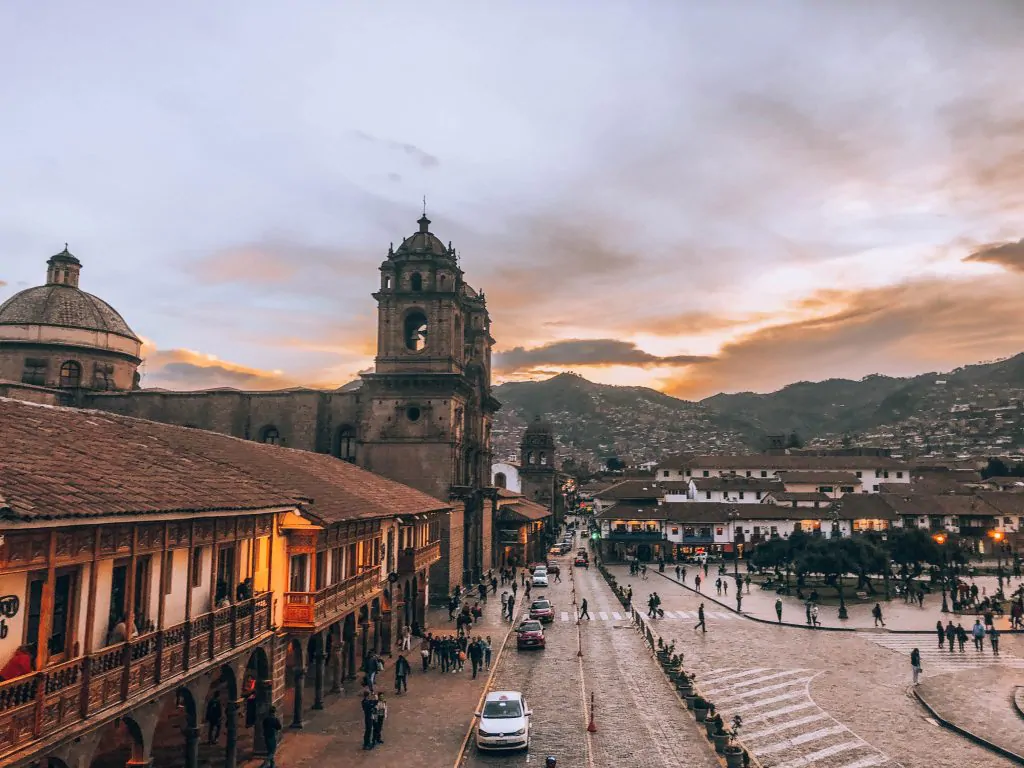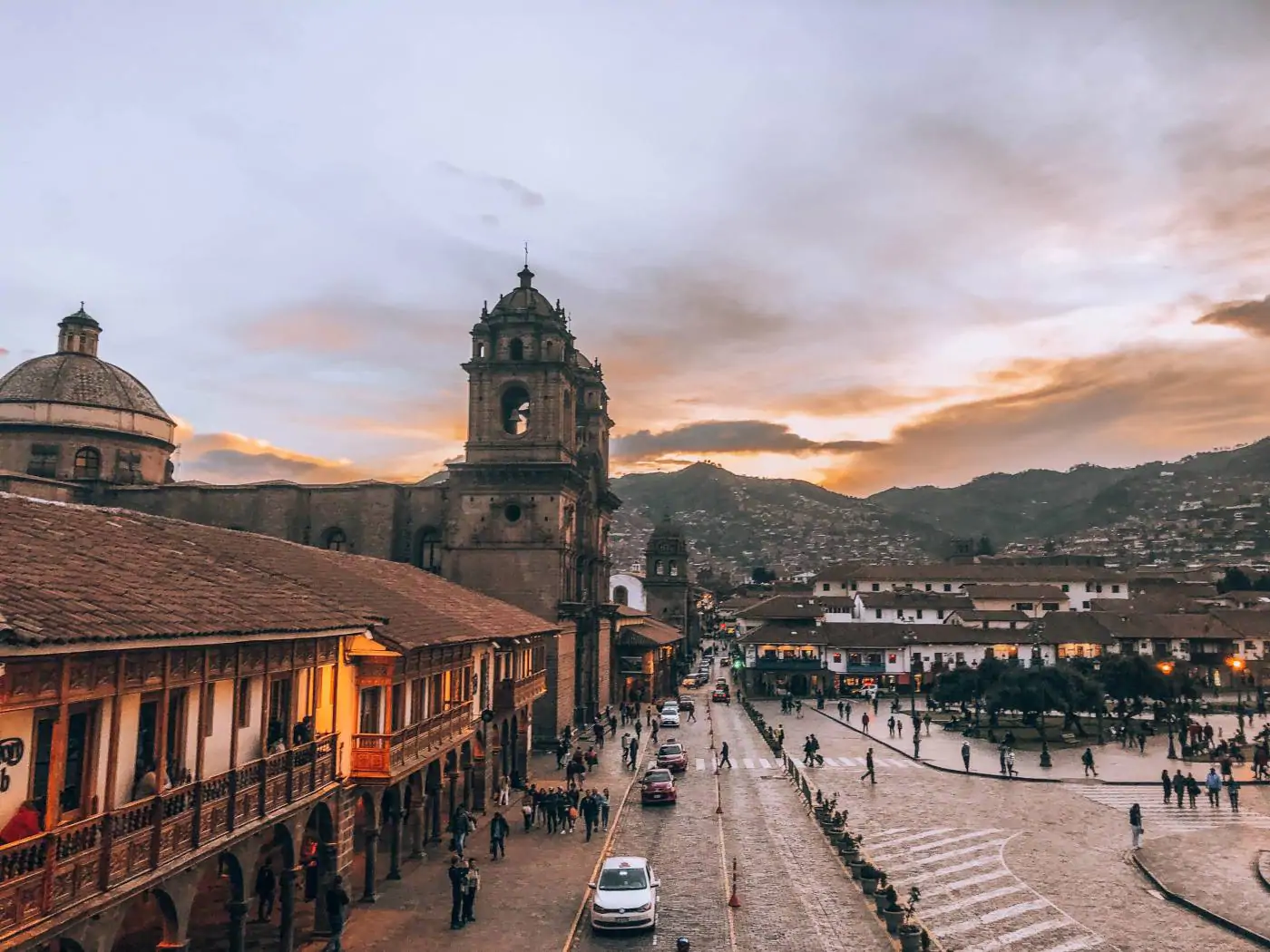 The center of Plaza de Armas has a beautiful garden, fountain, and benches that are erfect for people watching in this busy square. It is surrounded by large pedestrian cobblestone streets. Lining the streets are hiking stores, tour companies, McDonald's, Starbucks, jewelry stores, and other various amenities. Starbucks actually makes an excellent place to watch the sunset over the plaza. The Plaza de Armas is where you'll find a variety of street vendors, young children and women mostly. A simple no thank you or no gracias will suffice if you're not interested in what they're selling. Also please be aware that the women dressed in traditional clothing with alpacas allow you to take their photos only for money. Don't try to be sneaky about getting a photo with them, if you want one pay for it. This is their job.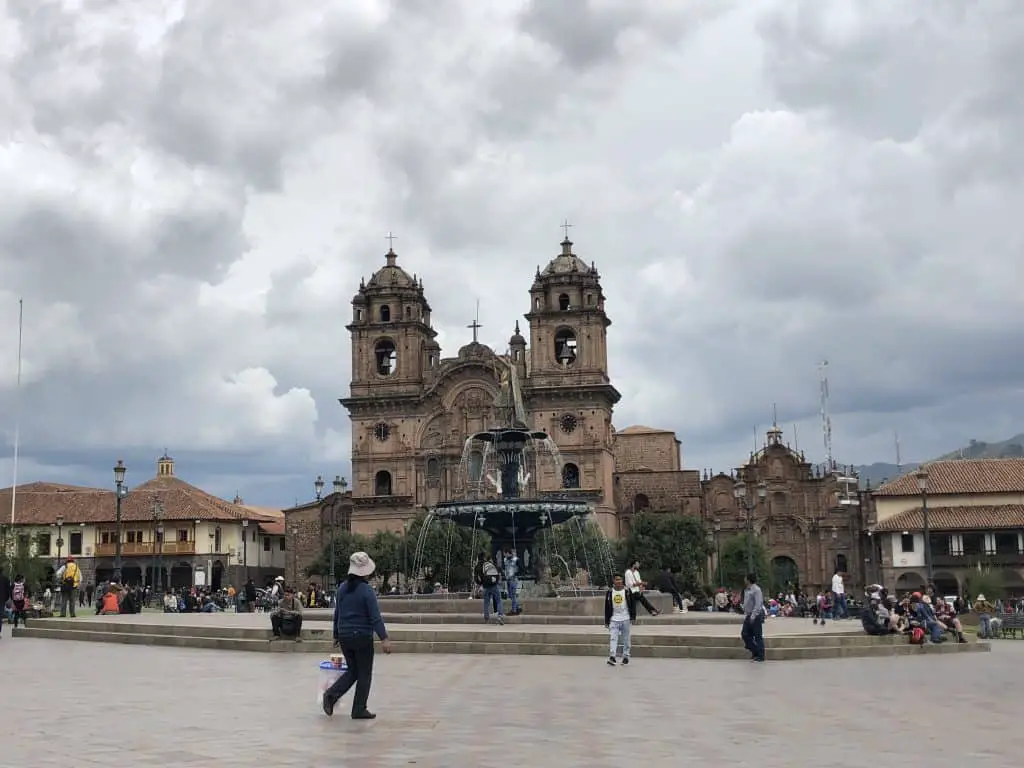 Plaza San Blas
If you walk from Plaza de Armas along Calle Hatunrumiyoc you will see those large Incan stones underneath Spanish style buildings. You'll pass by the popular Jack's cafe where you'll likely notice a line and then you'll see an uphill path. Walk uphill to Plaza San Blas. This is the entryway into the "hipster" part of Cusco.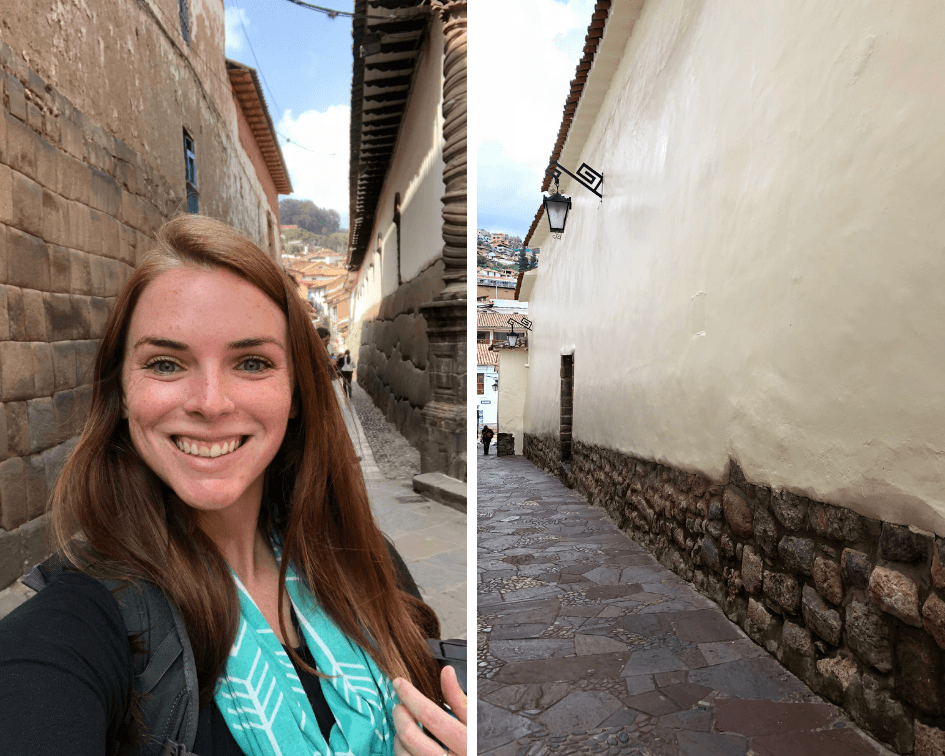 The Plaza offers a number of great restaurants and two of my favorite Cusco cafes, The Meeting Place and Cafe Loco. There is also an artist's market in the Plaza on Saturdays. Beyond the plaza is the San Blas neighborhood which I found to be a bit quieter than the rest of Cusco. It's also quite hilly, so be prepared to walk uphill at altitude. It offers winding streets, unique shops, art galleries, and yoga studios. There are a number of hostels and hotels in this area of Cusco as well if you'd like to stay in this neighborhood.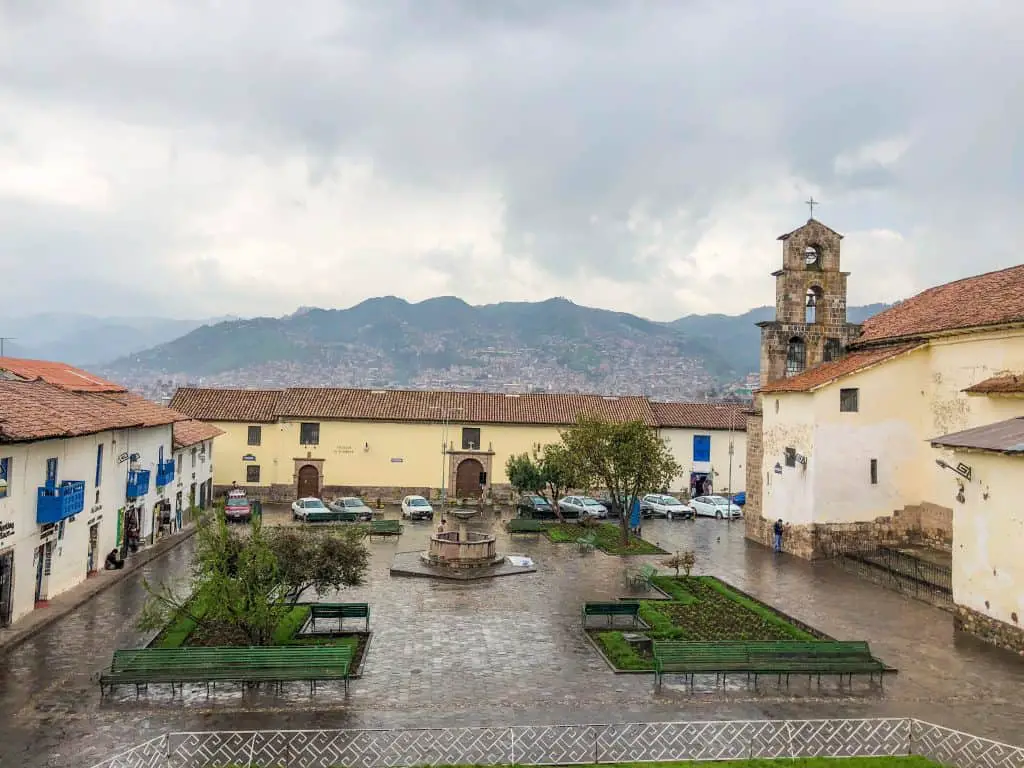 Plaza San Cristobal
Just below Saqsaywaman is Plaza San Cristobal, located next to the San Cristobal Church. Locals and tourists alike gather here in the afternoon to relax, taking in the views of the Incan capital city. In the church, there's an option for you to climb up the bell tower for more views of the city. I did not make the climb as I quite enjoyed the view from the Plaza.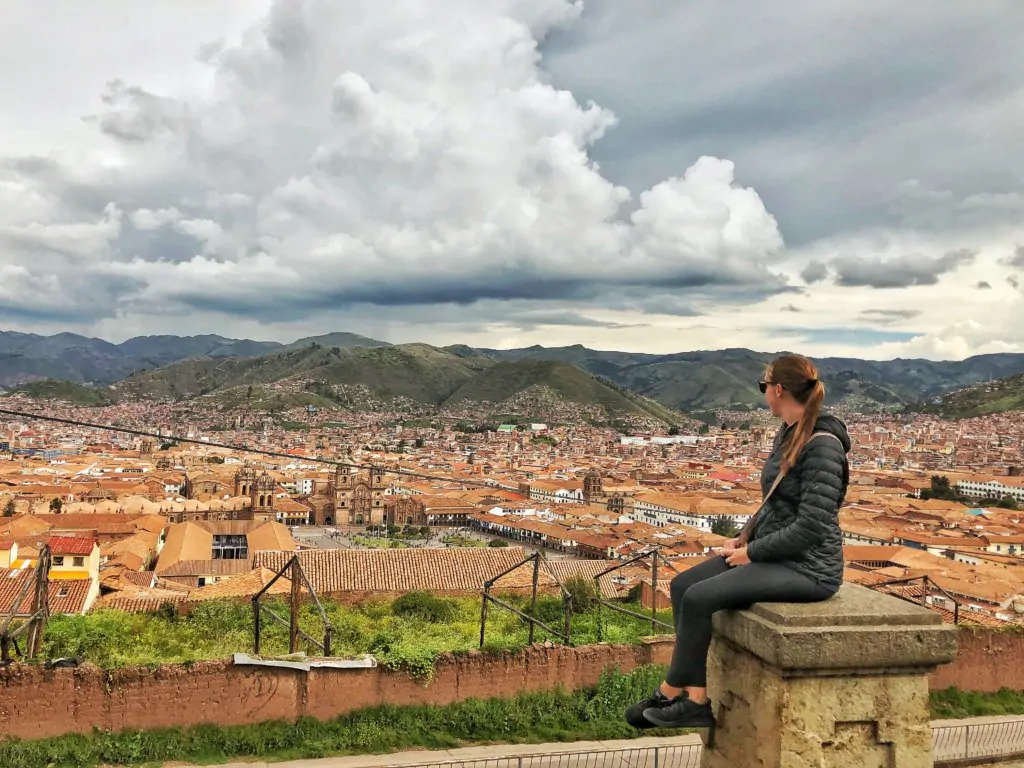 Plaza El Regocijo
Just on the other side of Plaza de Armas, the opposite direction of Plaza San Blas is Plaza el Regocijo. Here you will find the Museum of Chocolate, Peru Rail's office, and a fantastic restaurant I highly recommend – Chicha por Gaston Acurio surrounding a beautiful park. The Modern Art Museum is here as well, which has a beautiful courtyard and is included on your full tourist ticket.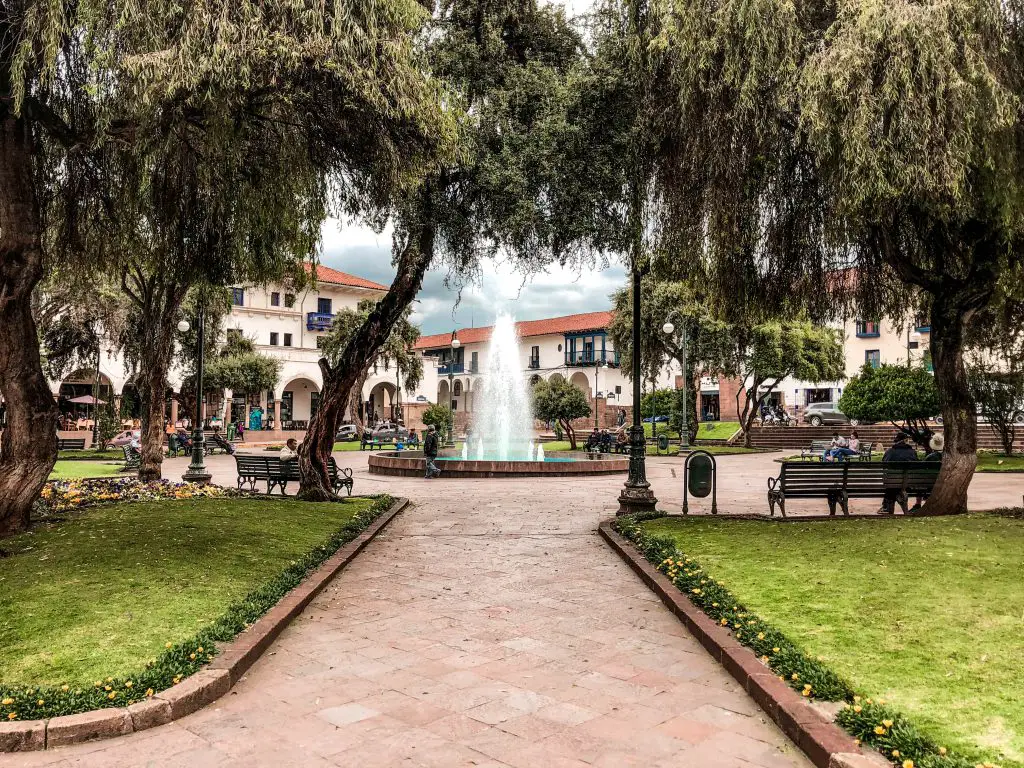 Cusco Restaurants You Must Try
Some of the best meals I've had in my life were in Cusco. Everything from the street food to the cafes, to the fine dining, is delicious. Even non-Peruvian cuisine is great here!A few spots I highly recommend checking out are:
Cicciolina
I sat at the bar, per usual, and ordered a wide variety of tapas with a pisco sour to drink. The service was excellent, the food mouthwatering, and the pisco was perfect. It felt like such an indulgence because I ate quite a bit, but the price was reasonable!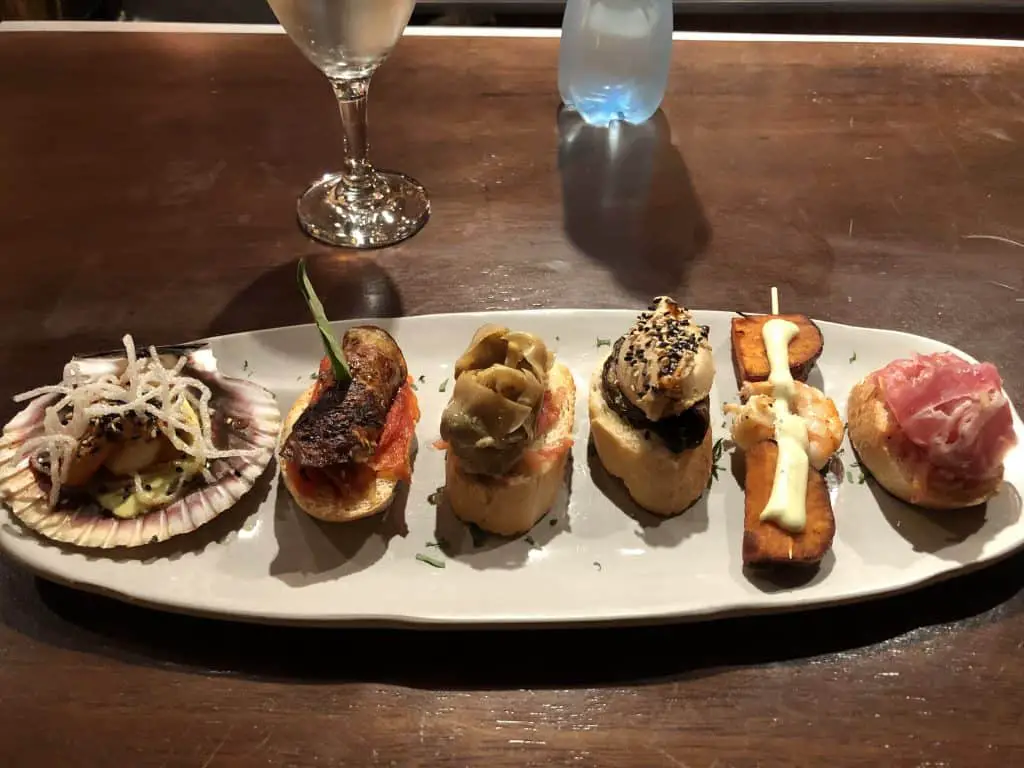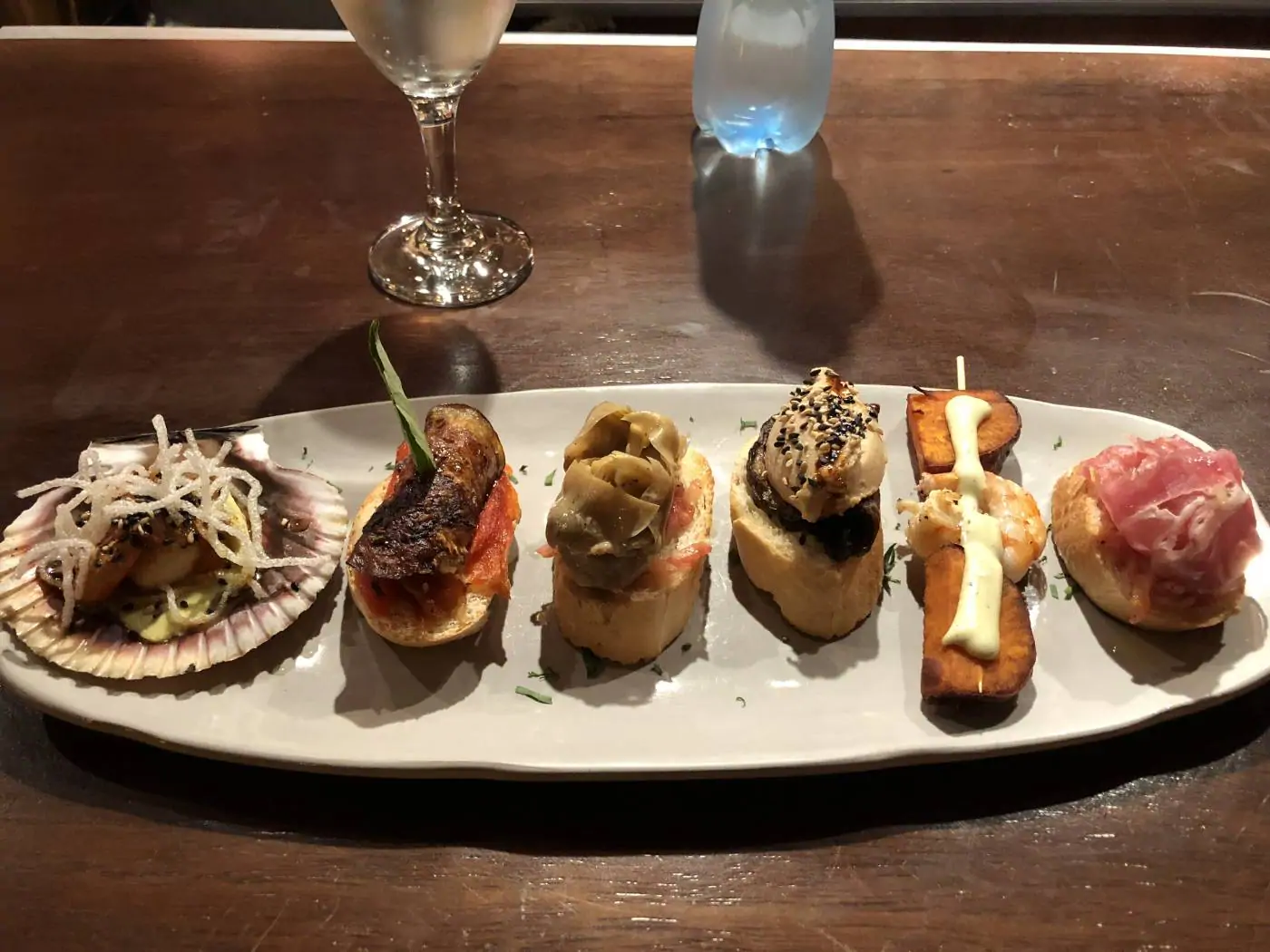 Chicha por Gaston Acurio
Gaston Acurio is a Peruvian chef who helped make Peruvian cuisine world-renowned. So, I jumped at the chance to eat at one of his restaurants. Reviews stated there was usually a wait and reservations were required, however, I wandered in mid-afternoon. Somewhere between lunch and dinner and was seated immediately. Other diners were there too. I'm sure going right at dinner or lunch increases your wait time.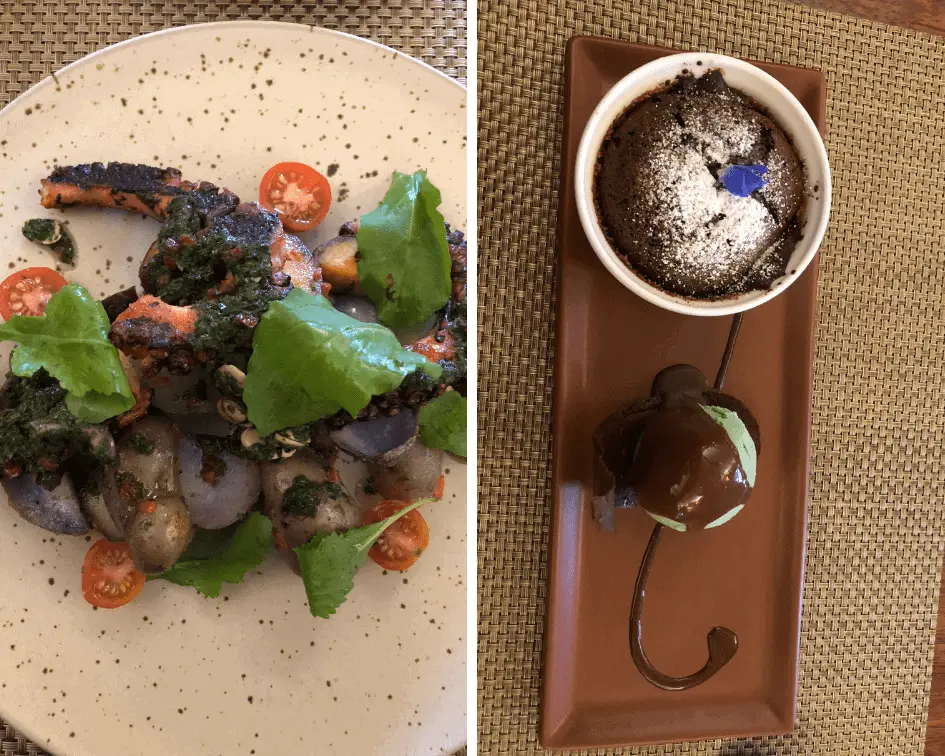 Following the advice of a friend, I ordered the pulpo salad and freshly squeezed juice. Although the cocktail list was enticing, I went before I hiked to Machu Picchu and was abstaining from alcohol. The pulpo salad was so freaking good and I also had some space left for dessert so I ordered the chocolate souffle. The service was excellent and for a fine dining type restaurant, the price was very reasonable.
Limbus Restobar
Located in trendy San Blas, Limbus Restobar has the best view of Cusco City.  Get there early to grab a spot on their balcony to watch the sunset and lights turn on over the city. On chilly nights, they provide blankets to make sure you're comfortable. If the balcony is full, rest assured that the huge windows will still provide excellent views. The food and drink at Limbus are equally worthy of the climb up the hill. I ordered anticuchos and ceviche while enjoying the view of Cusco below.
Papachos
Sometimes, when I'm traveling, I just want a good burger. So I went to Papachos which overlooks the Plaza de Armas and I actually scored a balcony seat at sunset! Papachos is another of Gaston Acurio's restaurants and the burger was really good. They also brought me a blanket once the sun was gone!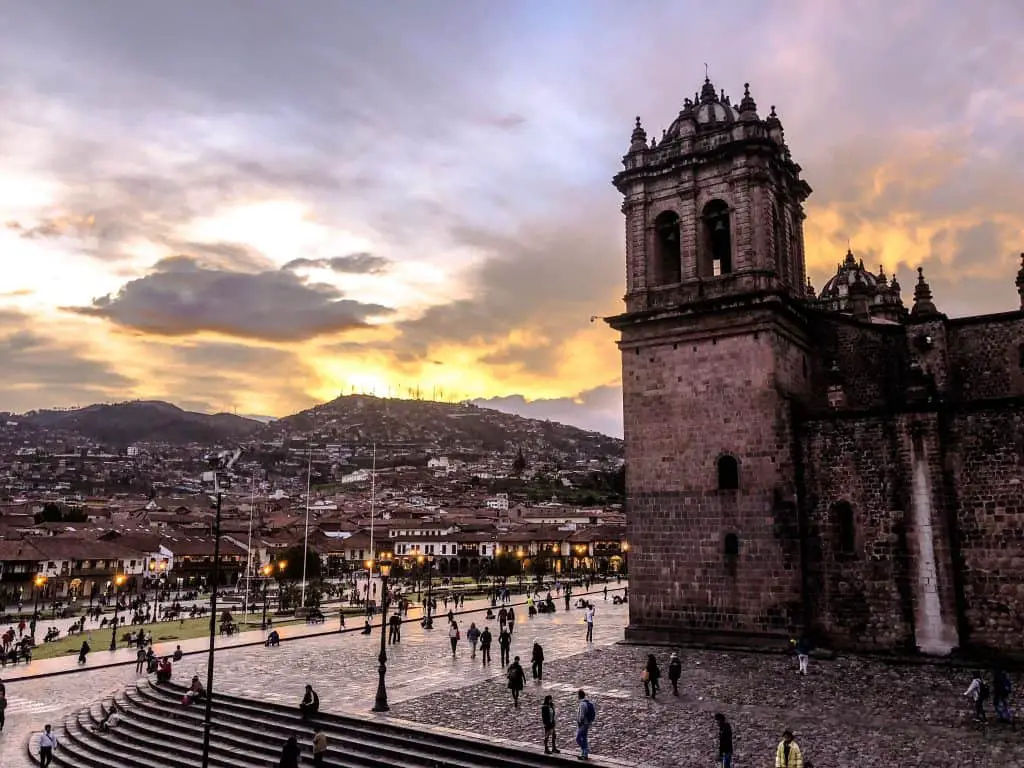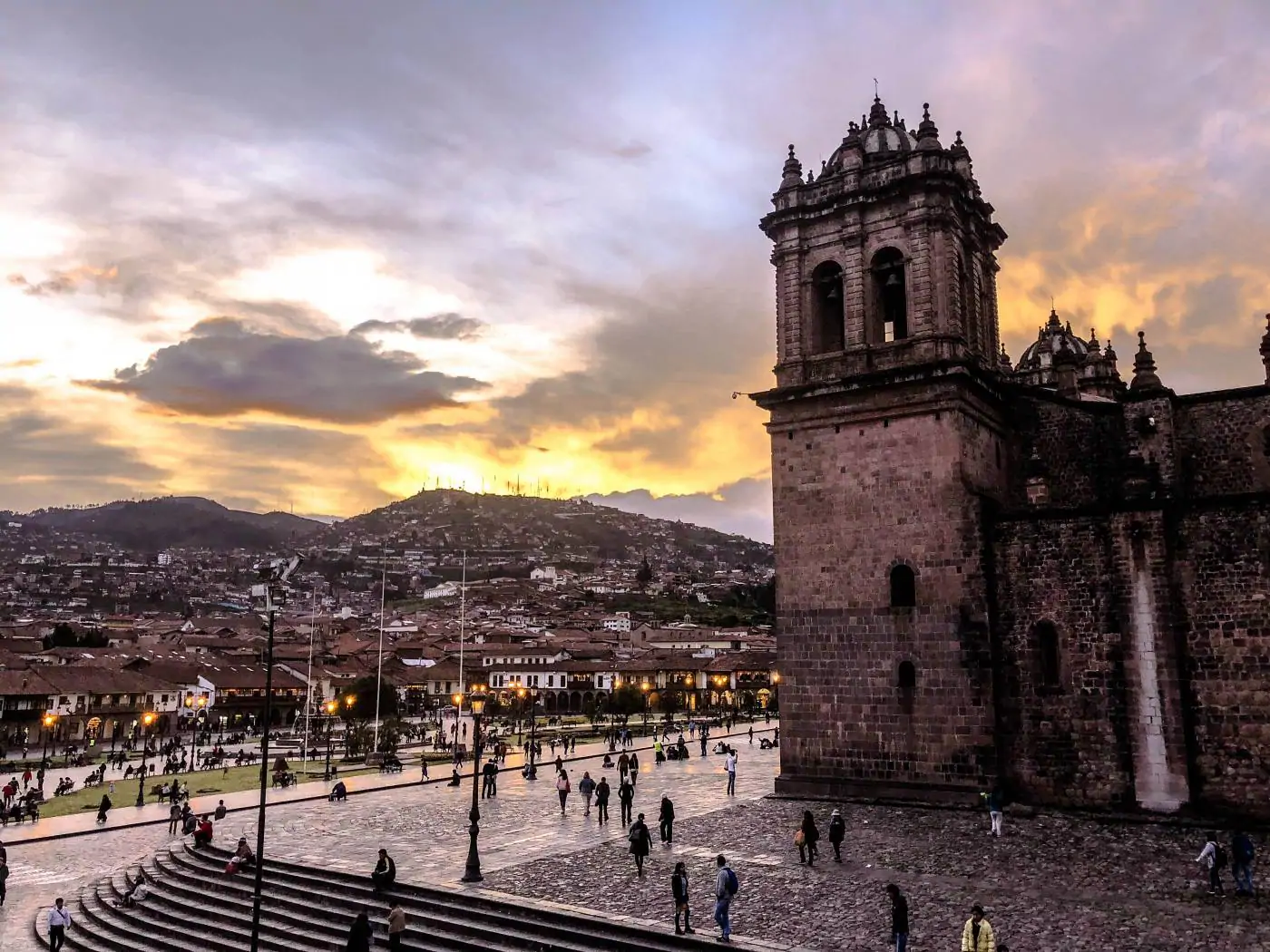 Try the Cafes
The cafes in Cusco are not to be missed. The majority are located in San Blas, have a good selection of food, teas, treats and solid WiFi. I spent the better part of my time in Cusco exploring these cafes trying to determine which one was the best. And not one of them was disappointing.
Eat & Shop at San Pedro Market
Here you will find fresh produce, delicious juices, and various Peruvian goods. You can get alpaca sweaters while sipping a fresh juice with the smell of Lomo Saltado in the air. Visiting San Pedro market is a great way to spend a morning, but get ready to haggle if you want to get a good price on something!
Learn About Incan Civilization
Cusco, the Sacred Valley, and Machu Picchu are the best places to learn about Incan Civilization. I don't always recommend tours, but in this instance, I do as the guides can give you the best insight into the significance of the places you'll visit.
Visit Saqsaywaman and Cristo Blanco
Saqsaywaman (pronounced like sexy woman) is on the outskirts of Cusco but it is walkable from Plaza de Armas. However, the altitude makes the uphill climb even more challenging so it's best not to do this on your first day. However, once you don't have symptoms of altitude sickness, this walk will help you acclimatize for the trek to Machu Picchu. Visiting Saqsaywaman requires the tourist ticket, which you can purchase upon entry.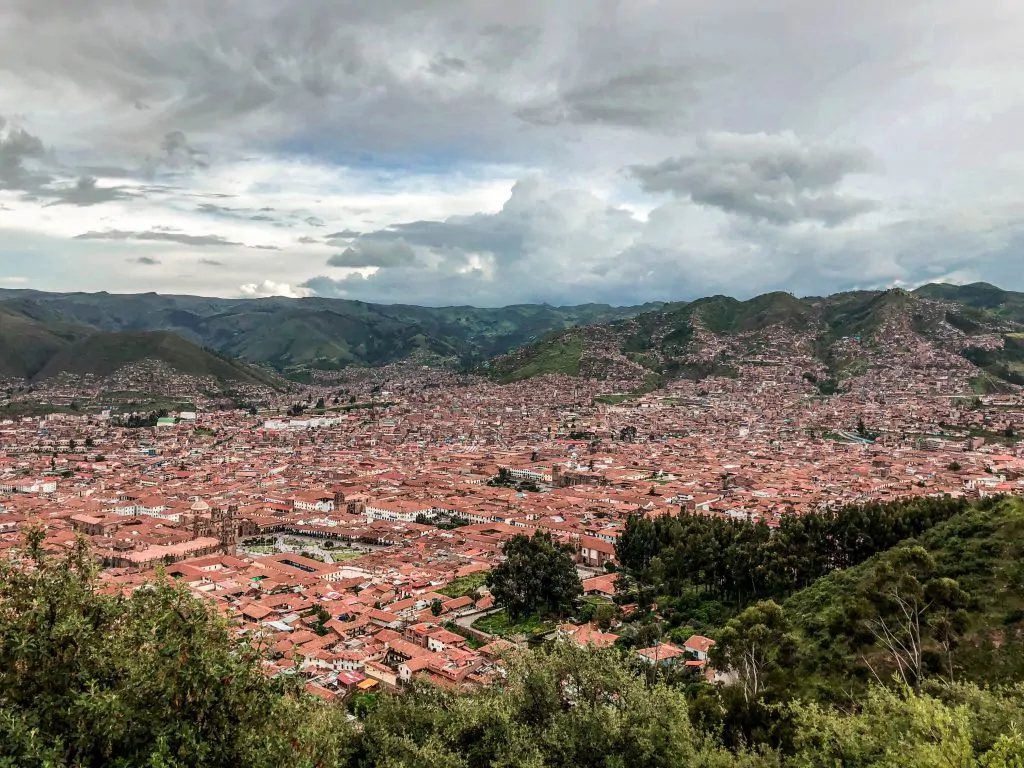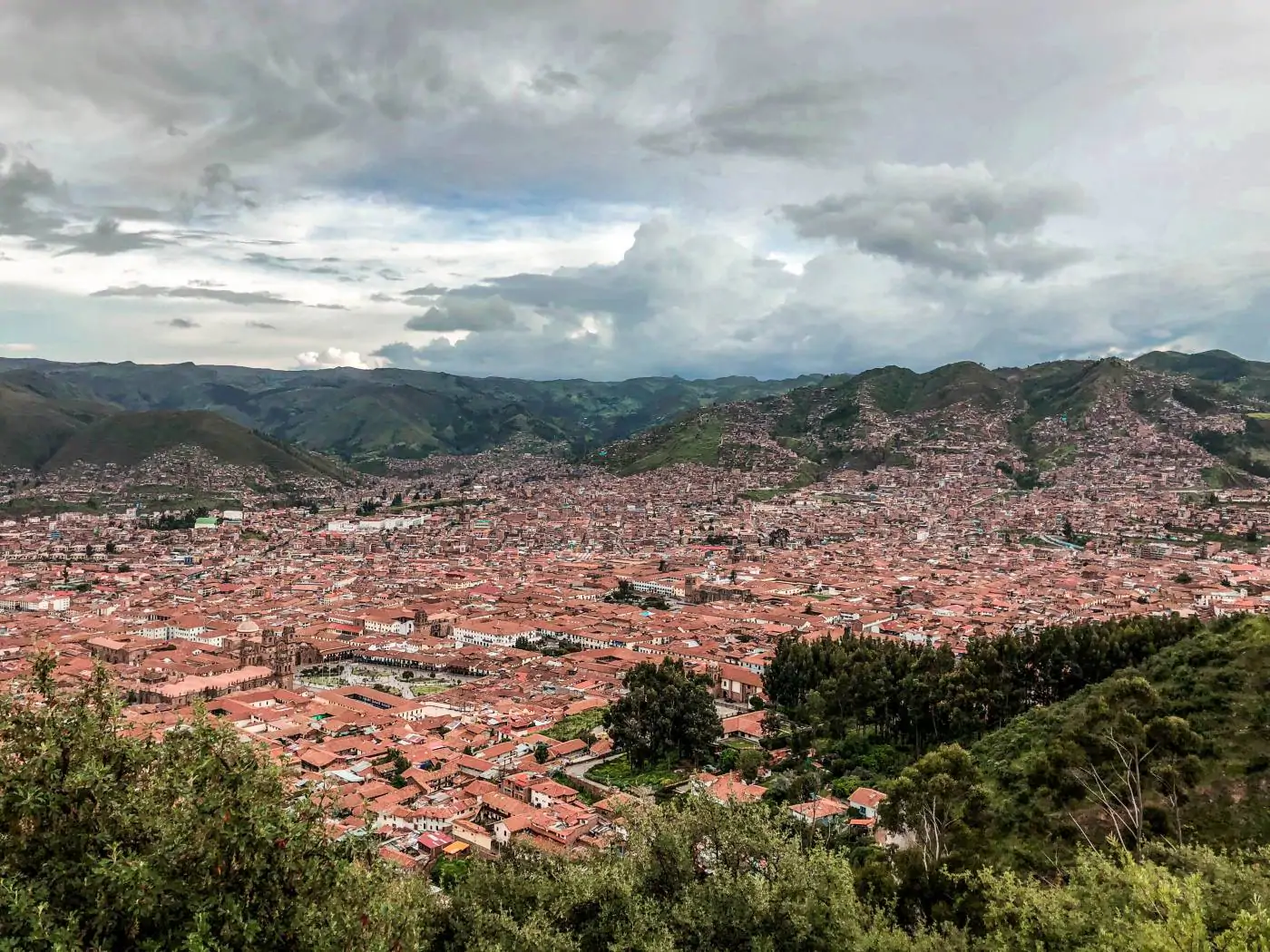 Saqsaywaman was a military fortress that protected Cusco, as well as a place for Incan rituals and ceremonies. The stones here survived many earthquakes that have hit Cusco over the centuries. However, once conquered, Spaniards took the stones to build a new Cusco. Do not stand on the remaining stones!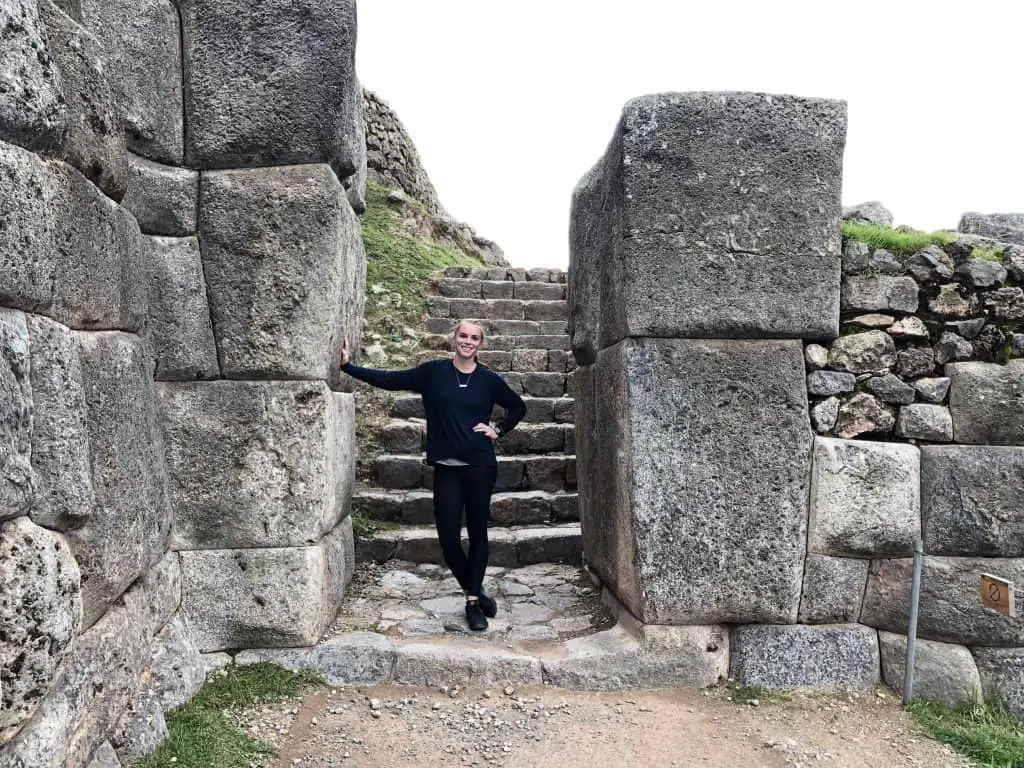 As you enter Saqsaywaman, go towards the left for awesome views of Cusco. It would be a great place to watch the sunset, but it's only possible to see the start of it as the site closes around 6:00 pm. Across the way is Cristo Blanco, which is free to enter! From this 8m high statue of Jesus Christ embracing the people of Cusco, you can catch the remainder of the sunset!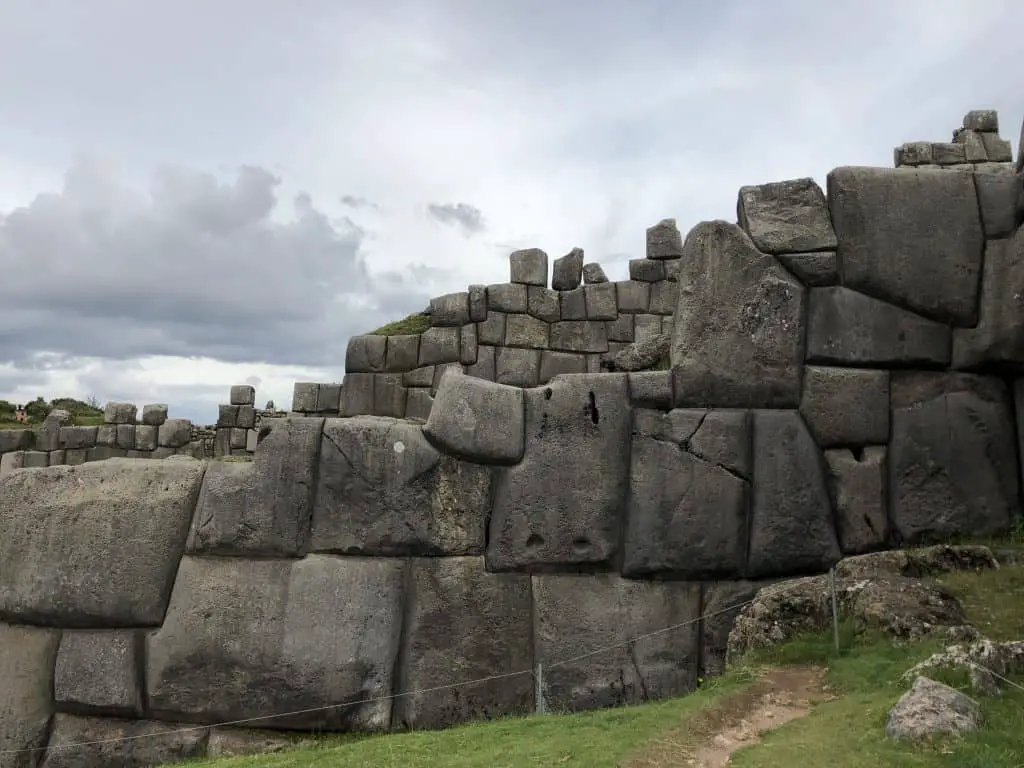 Take a Day Trip to the Sacred Valley
With your tourist ticket, you will have access to a number of sites in the Sacred Valley. Book a day tour with any of the companies surrounding Plaza de Armas that will take you to Pisaq and Ollantaytambo. The tour should include lunch and transportation. PisaqPisaq is a complex of ancient buildings and agricultural terraces on the Vilcanota river high on a hill that overlooks the Sacred Valley. Your tour guide will be able to give you the best historical significance of the buildings, which include a Temple of the Sun (similar to Machu Picchu. I was simply amazed at the agricultural terraces and the fact that many are actually still in use today.Pisaq is also well known for its market that will be a stop on your tour. Here you can buy jewelry and other Peruvian textiles.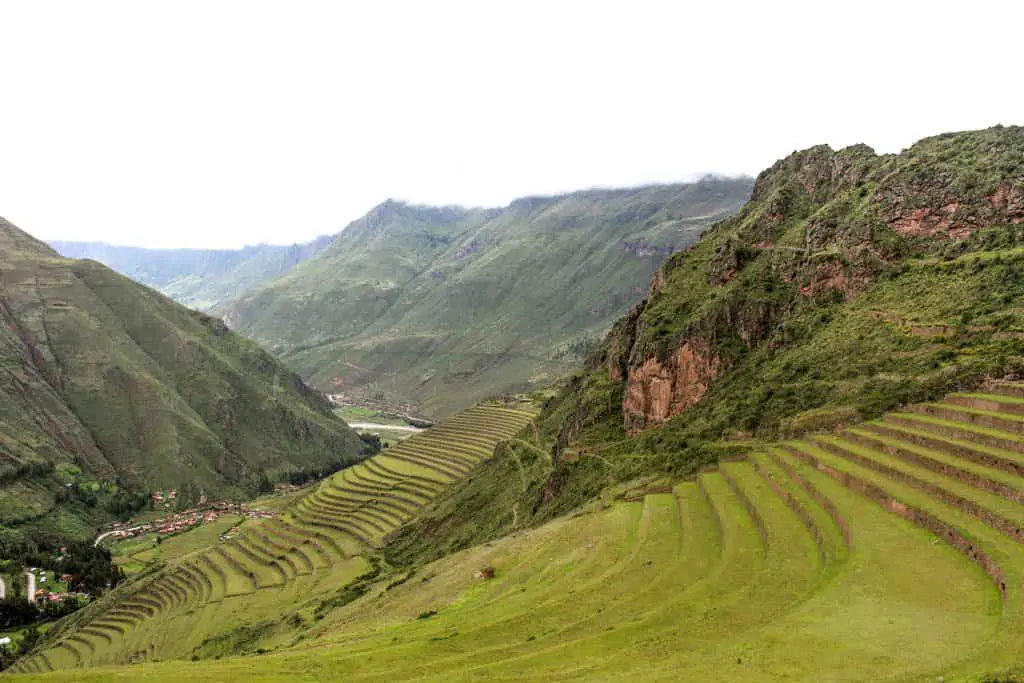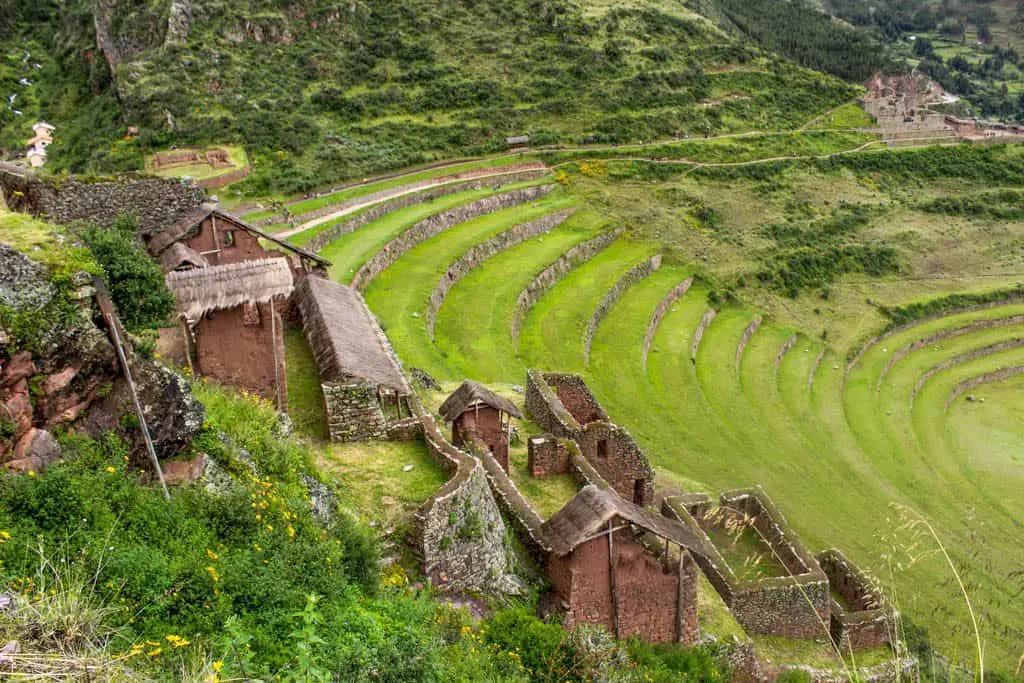 OllantaytamboI quite liked the town of Ollantaytambo and wish I would've stayed there a night or two on my own. At the time of this day tour, I didn't actually realize that this is where many also start and end their trek to Machu Picchu.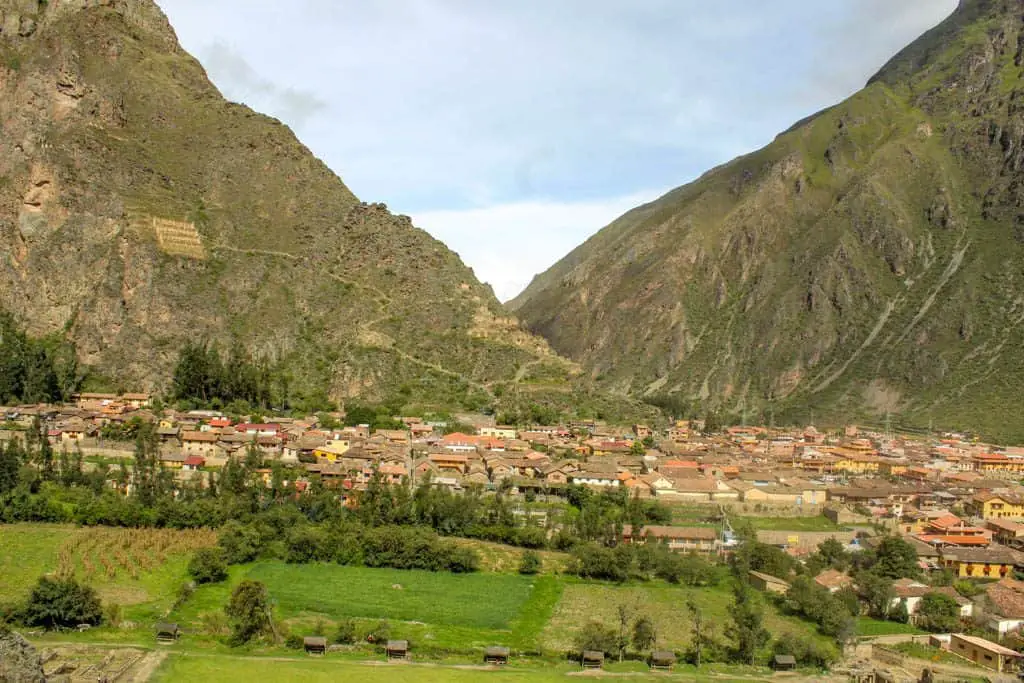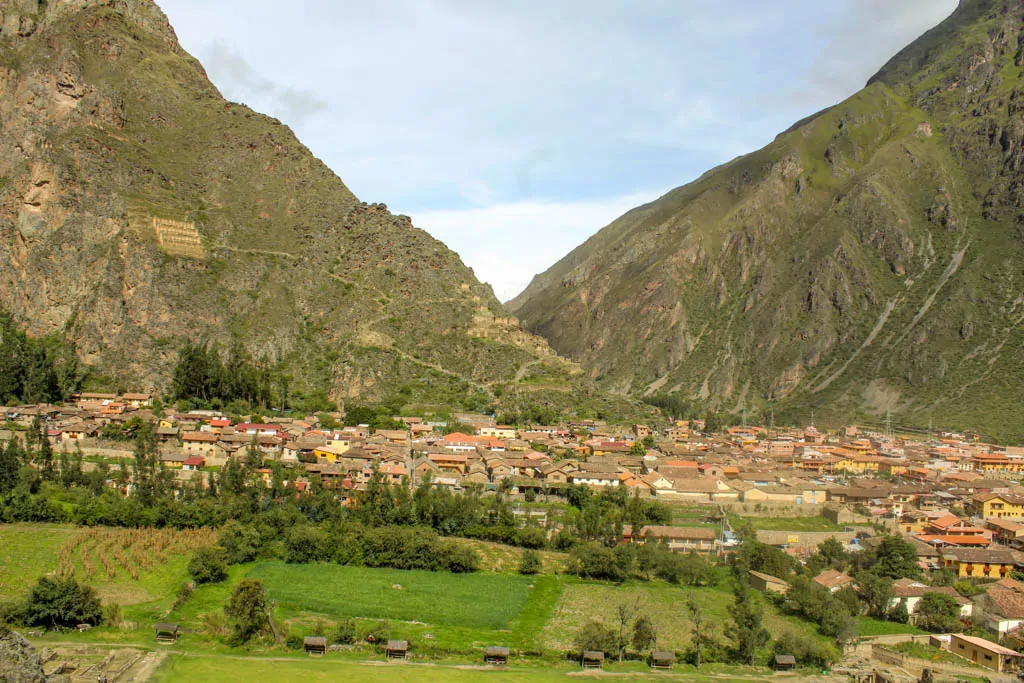 Besides the small, but bustling town of Ollantaytambo there is another Incan site here that is worth a visit. You will climb up the agricultural terraces and explore the buildings and temples of the complex. From the top of the complex, you can see storehouses built into the side of the mountains where Incans would store their harvest. Ingenious! You can also see a portion of the Inca trail that you may be hiking!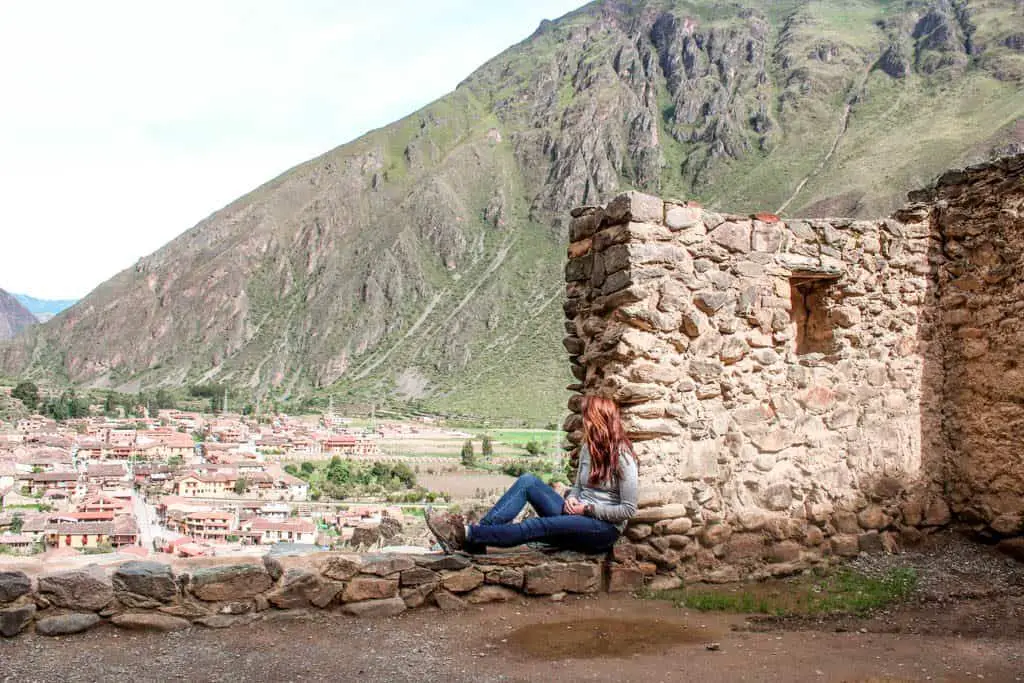 Take Care of Yourself
One thing I did not realize before my arrival to Cusco, is that many people venture here and to the Sacred Valley for healing. As such there are a number of health food shops and yoga studios.
Do Yoga at the Healing House
The Healing House is a great place for both. You can drop into a yoga class here or even stay to take part in yoga training or various other workshops. The atmosphere is very warm and welcoming, I highly recommend taking a yoga class here. After your yoga class, you can enjoy their freshly cooked vegan food or a smoothie.
Get a Massage
There are a number of women in Plaza de Armas offering massages for incredibly cheap prices. I didn't quite trust the safety of these services and sought out the recommendation of a masseuse while I was booking my ticket at the Peru Hop office. It cost considerably more than what the ladies offer in the streets, more on par with US prices, but I felt more comfortable. The place is called Ajna and is on the second floor of the building, on the same street as Peru Hop. Believe me, you'll be desperate for a massage after your trek to Machu Picchu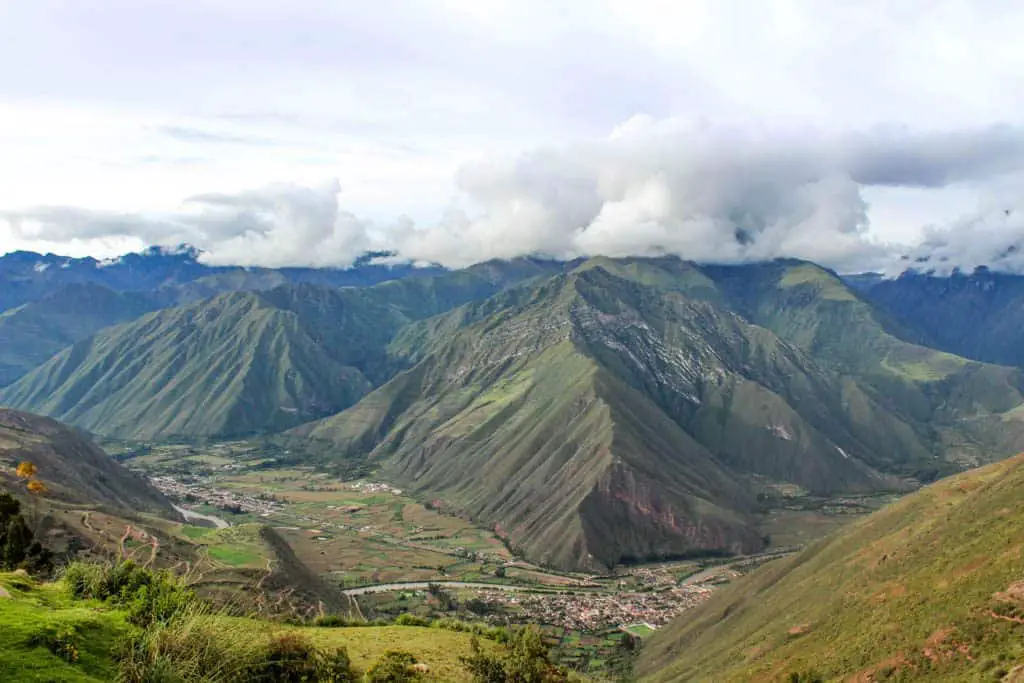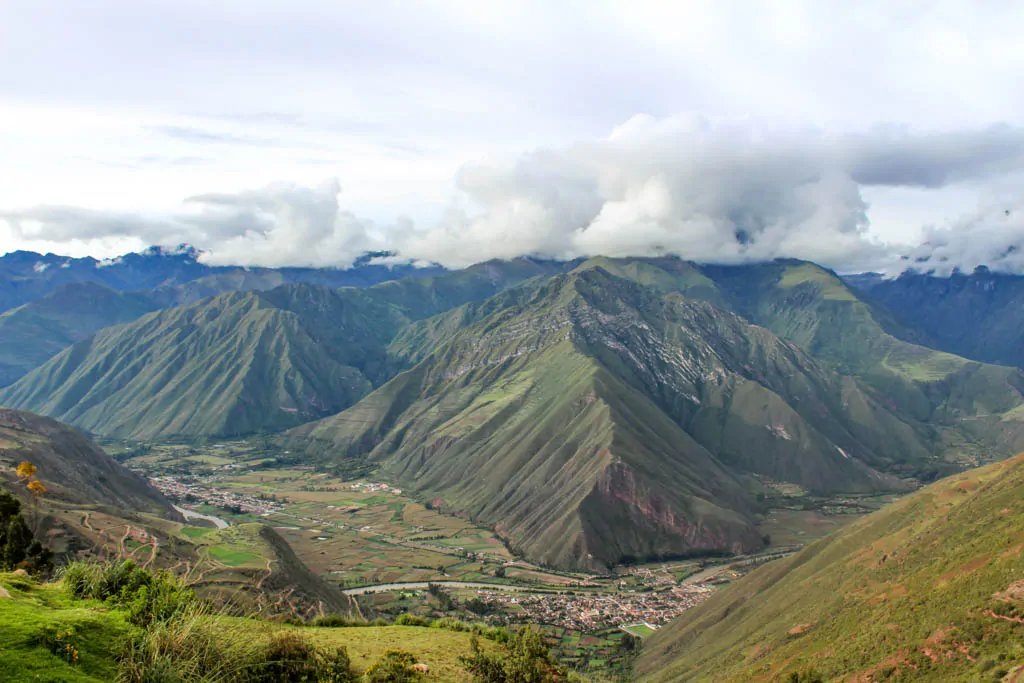 Never travel without health insurance…especially at altitude and when you're hiking!
Popular Things to do in Cusco, That I Skipped
For a variety of reasons, I opted to skip out on these activities in Cusco. However, you might have more time to add these to your Cusco itinerary so I thought I would point them out.
Hiking Rainbow Mountain
This was high on my Cusco bucket list. I really wanted to do this hike. However, my hostel informed me that the weather was incredibly unpredictable and it could snow, which meant no hike. I actually talked to someone on Instagram who had her trek canceled due to snow just a week prior. I also learned that the day tour started at 3:00 am, with a few hour bus ride before the hike even started. Which, quite honestly, sounded miserable.I opted to skip it and save my money and energy. For more information about this hike and other awesome hikes in Peru, check out this Peru hiking guide.
If the weather is better during your trip, book your day tour here!
Maras Salt Mines
Honestly, I didn't even know this existed while I was in Cusco. I learned about it from Instagram photos. I wish I knew about it because it looks quite interesting and if I'm ever in Cusco again, it'll be on my list!
Party in Cusco
I didn't party in Cusco at all, although it turns out it is quite the place to do so. You could keep it simple with a beer at the highest Irish pub in the world (Paddy's Irish Pub) or dance the night away (Mama Africa), there is something for you to enjoy a fun night out. Just make sure you're acclimated to the altitude first because a hangover at altitude is a different kind of beast!This Cusco itinerary has a little bit of everything for you. You can eat great food, learn about ancient civilizations, and take care of yourself. As always pick and choose what suits your travel style. You can combine these activities in any way you see fit. Enjoy your time in Cusco, it's a beautiful city and the people are very friendly. You'll love it!
Like this post? Pin it for later!