When I hear "swim with sharks", the images that come to mind are all things shark week. Being in a cage, in the middle of the ocean, with someone dangling meat, and huge great white sharks lunging and thrashing. So, I was definitely hesitant when the recommended Los Tuneles day trip on Isla Isabela in the Galapagos included swimming with sharks. I was reassured multiple times that the White Tip sharks found on the island were not aggressive with humans. And after looking at the beautiful photos from the tour, I decided to book my Los Tuneles Galapagos day tour!
I arose early that morning, slathered on sunscreen, and packed my bag for the day. My hotel was directly up the street from the tour company, Rosadelco, and there wasn't a breakfast spot nearby. I hadn't prepared the day before for breakfast and figuring the butterflies in my stomach were enough, I headed down the hill.
What to Bring for the Los Tuneles Tour
Sunscreen – Sun Bum is great – it's reef safe!
Hat
Sunshirt
Swimsuit
Sunglasses
Water
Dry Change of Clothes
Lightweight towel
Sturdy shoes for walking on lava
As the first guest to arrive at the shop, I chatted in broken Spanglish with the captain of the boat while the owner of the company gave me my wetsuit, snorkel, and fins. My eye caught the ice cream freezer and I realized I was actually quite hungry. Figuring some sort of food was better than none, I chose a Magnum Ice Cream bar to accompany the butterflies. Then a red pick up truck filled the rest of the guests arrived and I hopped in the bed of the truck with my gear and ice cream feeling excited for the adventure ahead.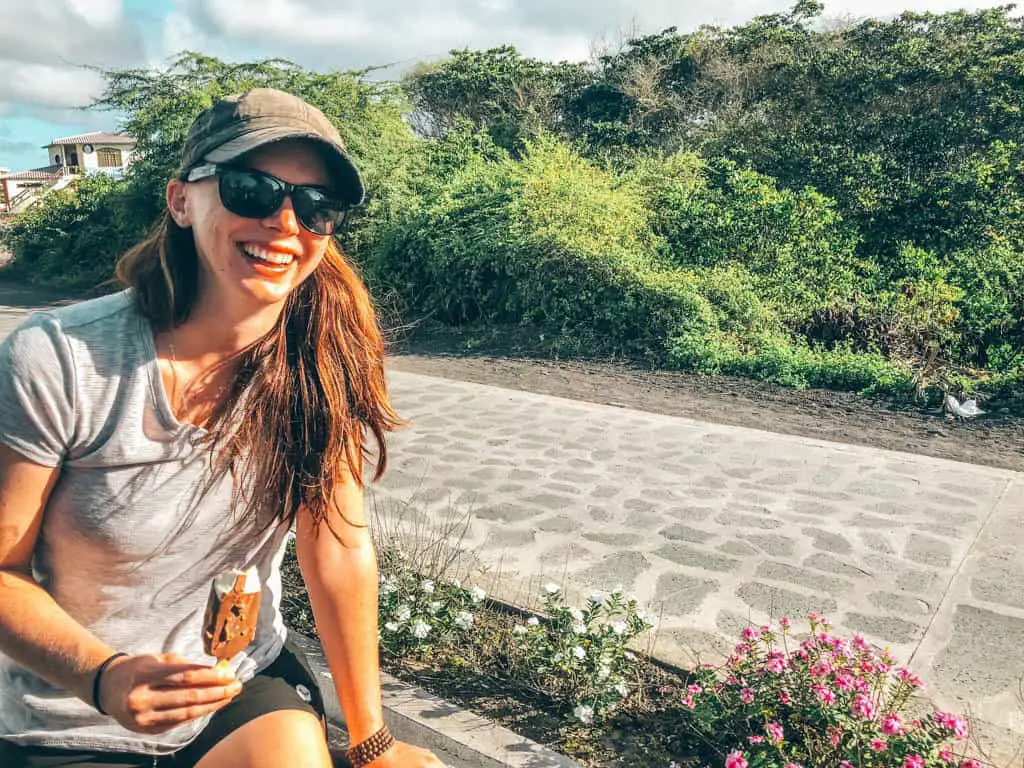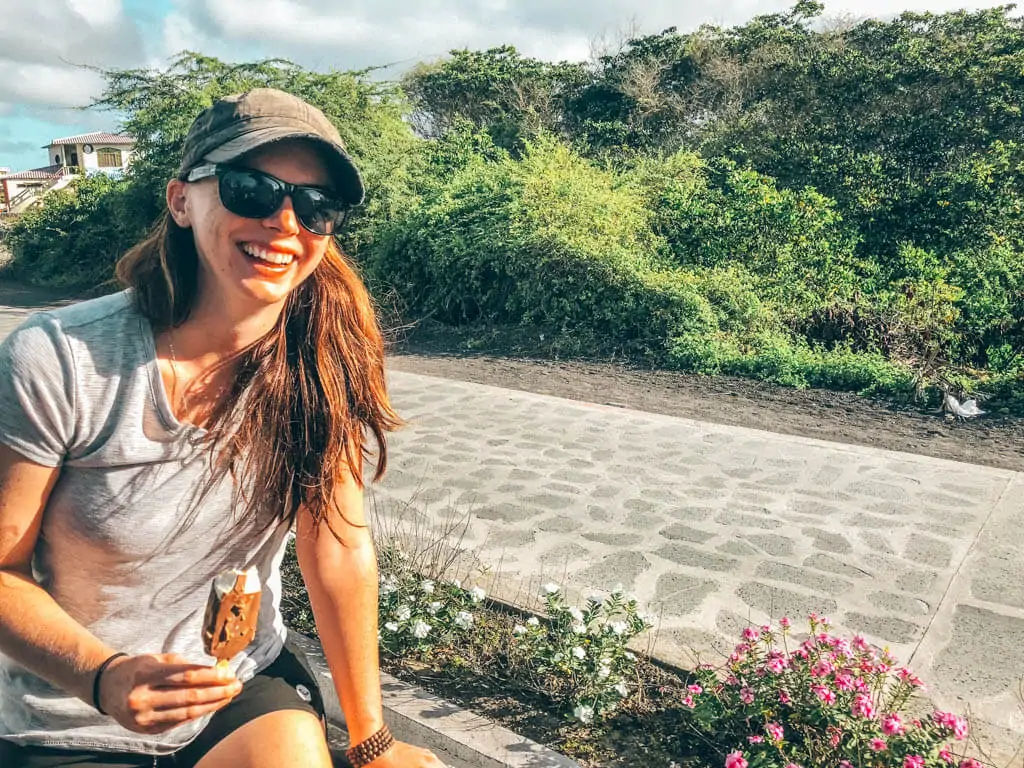 We arrived at the pier around 7:45 in the morning and loaded onto our boat for the day. The guide described, in English and Spanish, the plan for the day. The first stop was a long snorkel experience where we could expect to see sharks, turtles, and sea horses. After we would have a shorter snorkel through the lava tunnels and finish with a walk on top of the lava tunnels. Lunch would be served after the final snorkel and we would need to wash off with fresh water to avoid horsefly bites.
Lesson 1: Sharks don't bite, horse flies do!
Swimming with Manta Rays
On our boat ride to the first snorkeling location, our captain let myself and two other guests sit on the top part of the boat. From here, we witnessed the fin tips of four manta rays coming out of the water. The boat slowed so we could get a better look at them. There was one incredibly large ray swimming with three smaller ones. Our awesome captain told us we could hop out and try to snorkel with them. We quickly got our masks and fins on, jumping into the chilly, blue ocean.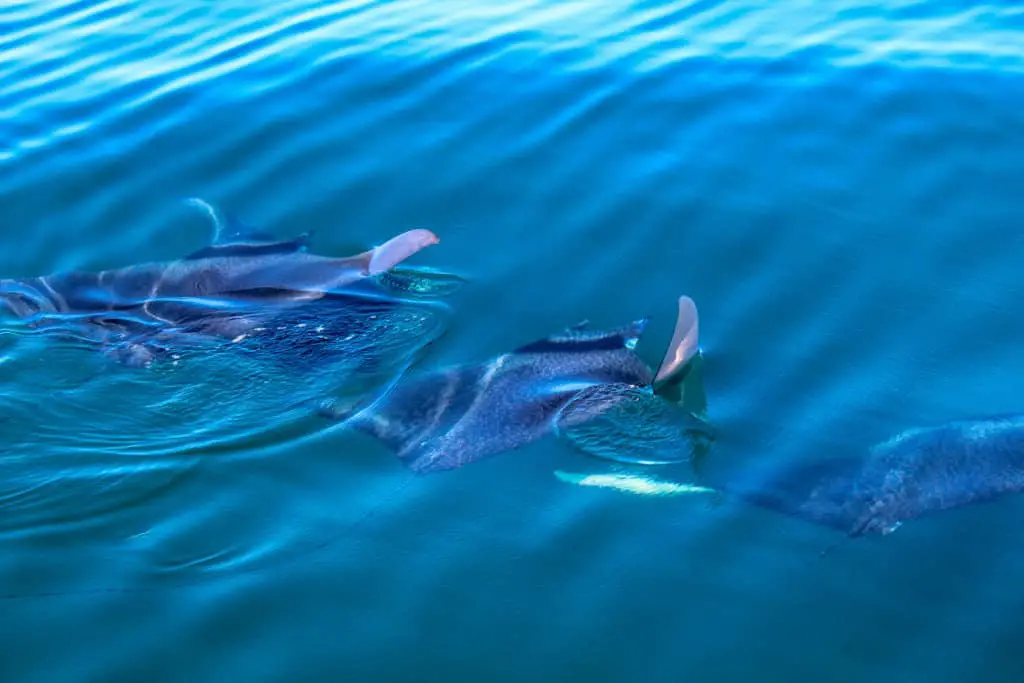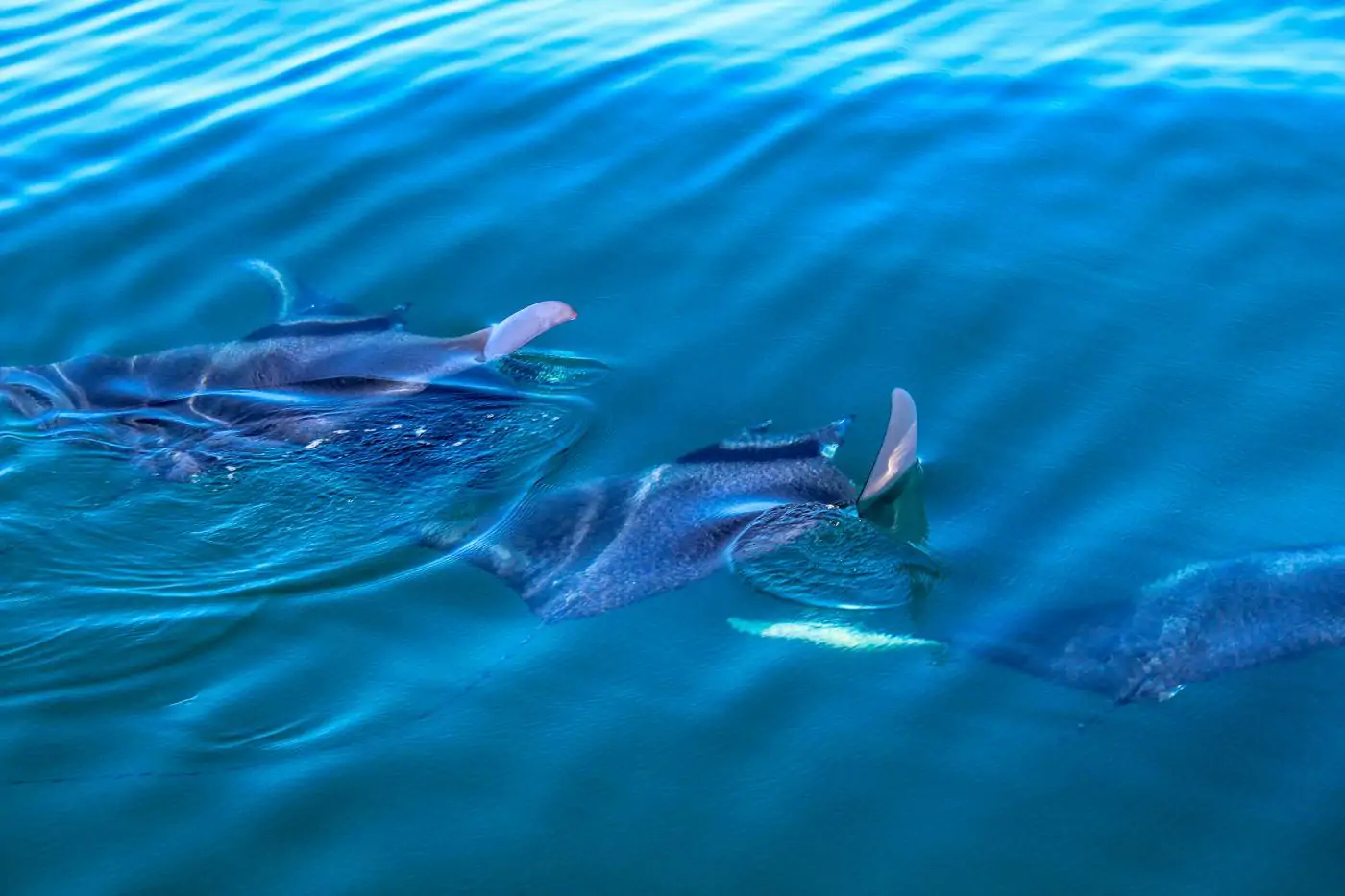 Let me tell you, Manta Rays are incredibly fast and graceful swimmers! As soon as one appeared in front of me, I'd swim as fast as I could to catch up, only to see the form fade away before I could get a good photo! Then suddenly, I looked directly down into the great expanse of blue ocean and saw its dark body swimming below me. No photo, no rush, I simply watched this magical creature move through the water, undisturbed by our presence.
Lesson 2: Don't try to keep up with sea creatures in their element.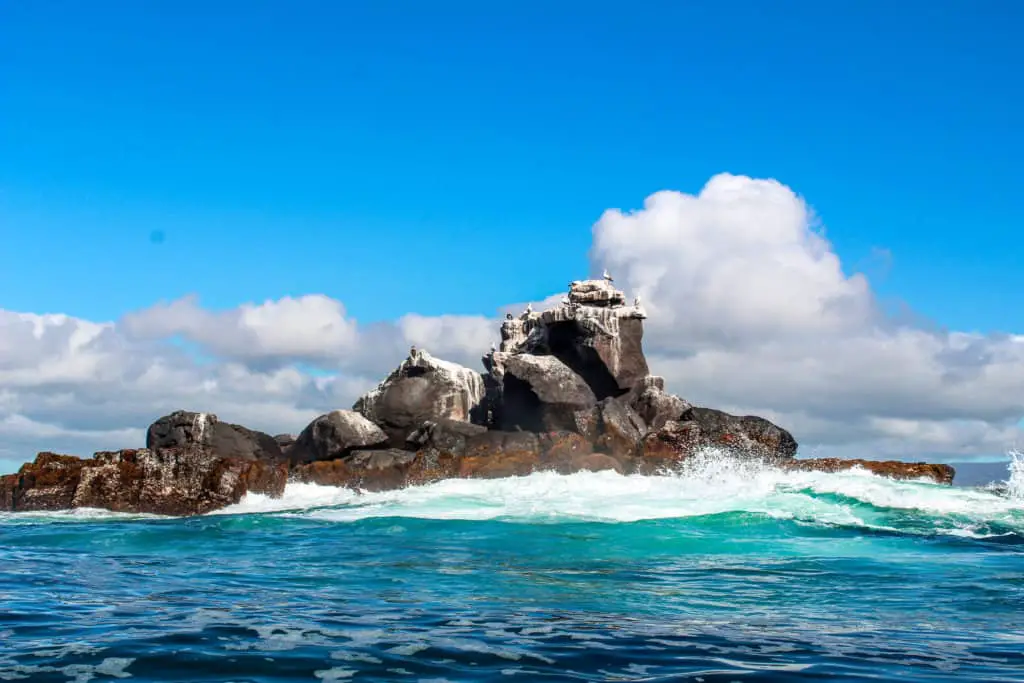 Snorkeling with Sea Turtles, Sea Horses, and Sharks!
At our first snorkeling location we swam through shallow, chilly waters and came upon a group of sea turtles! I had no idea that these creatures could hold their breath for hours at a time. Then, they just peek their heads up out of the water, for another sip of air, before returning underwater.
Our guide swam with a Go Pro – ensuring that everyone in the group had their photo taken with one of the turtles. He was also very aware of respecting the turtles' space. We wouldn't stay too long with any particular turtle, so as not to overwhelm him.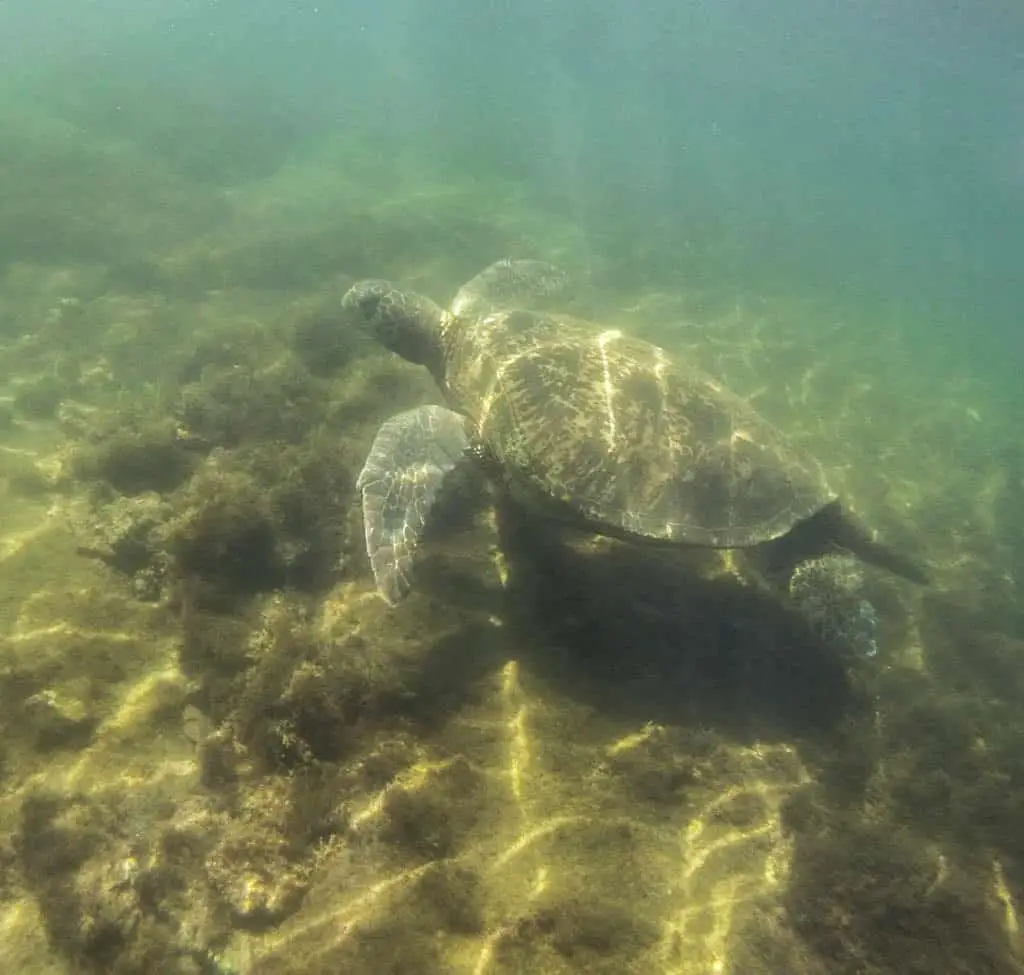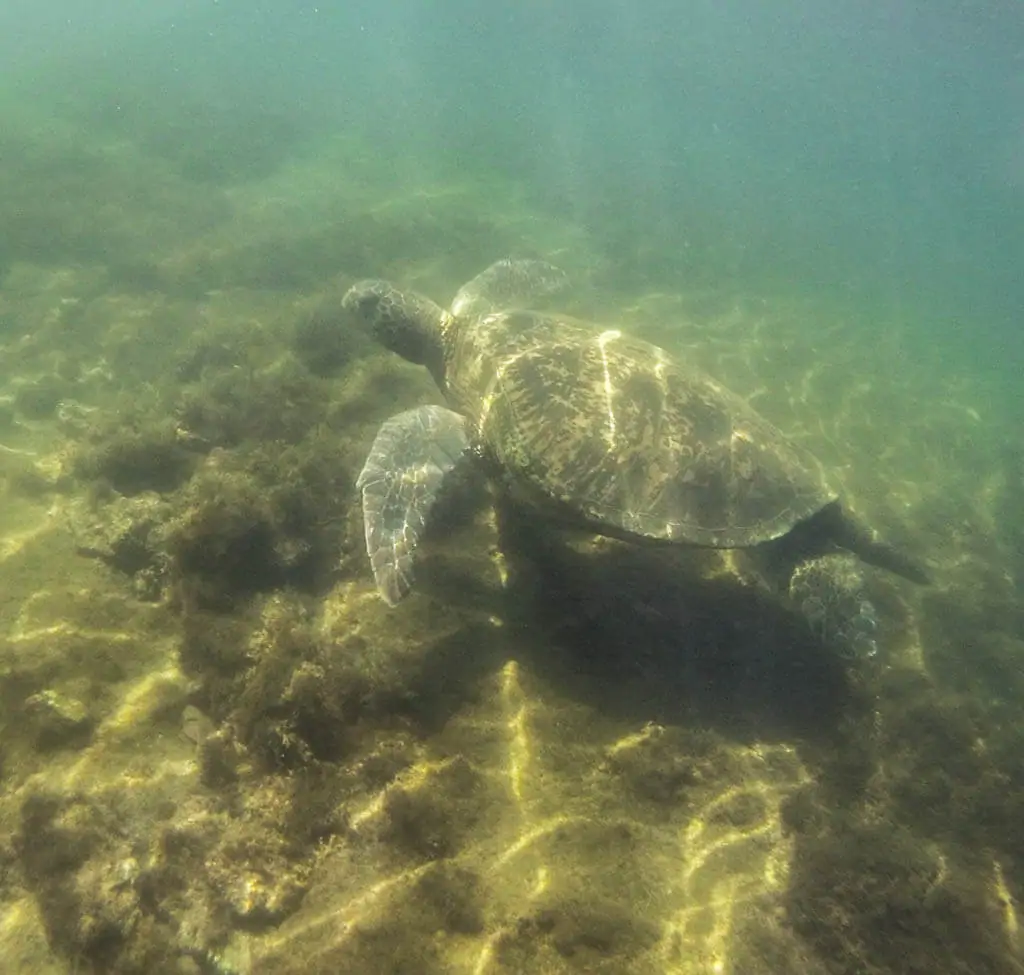 We swam to a cove of mangroves and our guide began his search for sea horses. Goosebumps began to appear as we waited for the results of his search. It was beginning to seem that we would not see any sea horses – until our boat's captain joined the snorkel, finding not one, but two wrapped around the root of a tree. Their camouflage is uncanny – their brown color almost perfectly matched the sea floor and tree!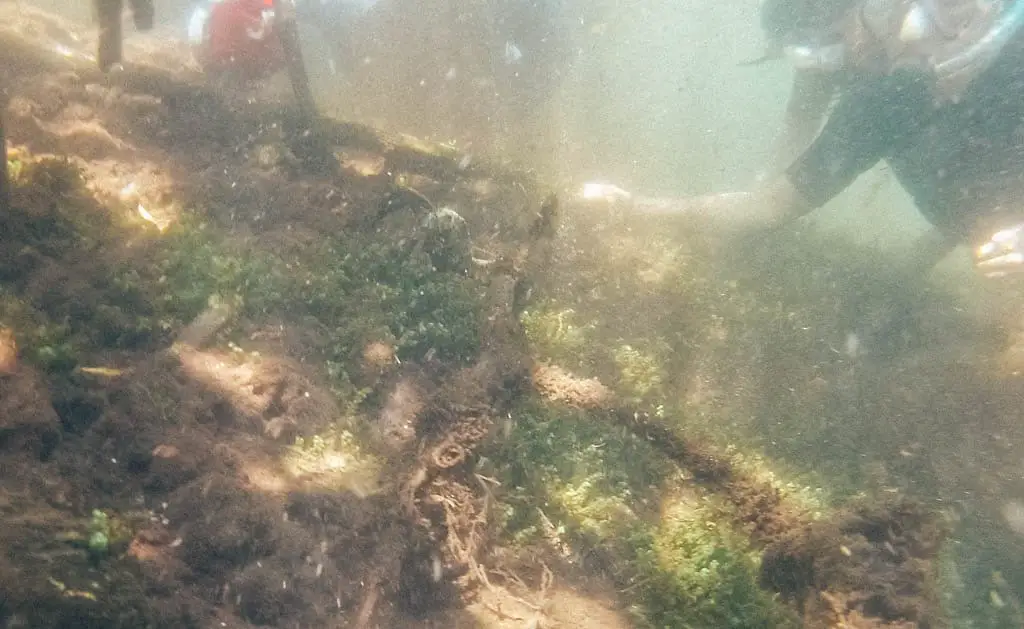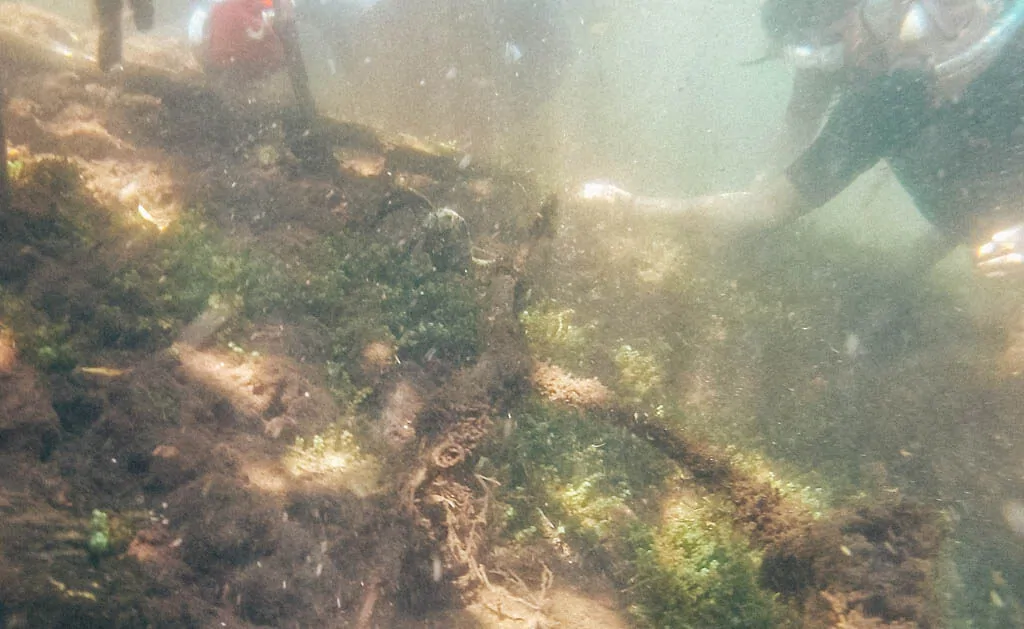 Leaving the sea horses, we snorkeled on in search of White Tip sharks. We could see their swimming area under the arch of the lava tunnels. There were easily hundreds of White Tip sharks. They were mostly resting along the sea floor. However, as I approached them, praying they couldn't sense my racing heart, they simply swam away. Fortunately, they had very little interest in playing with me.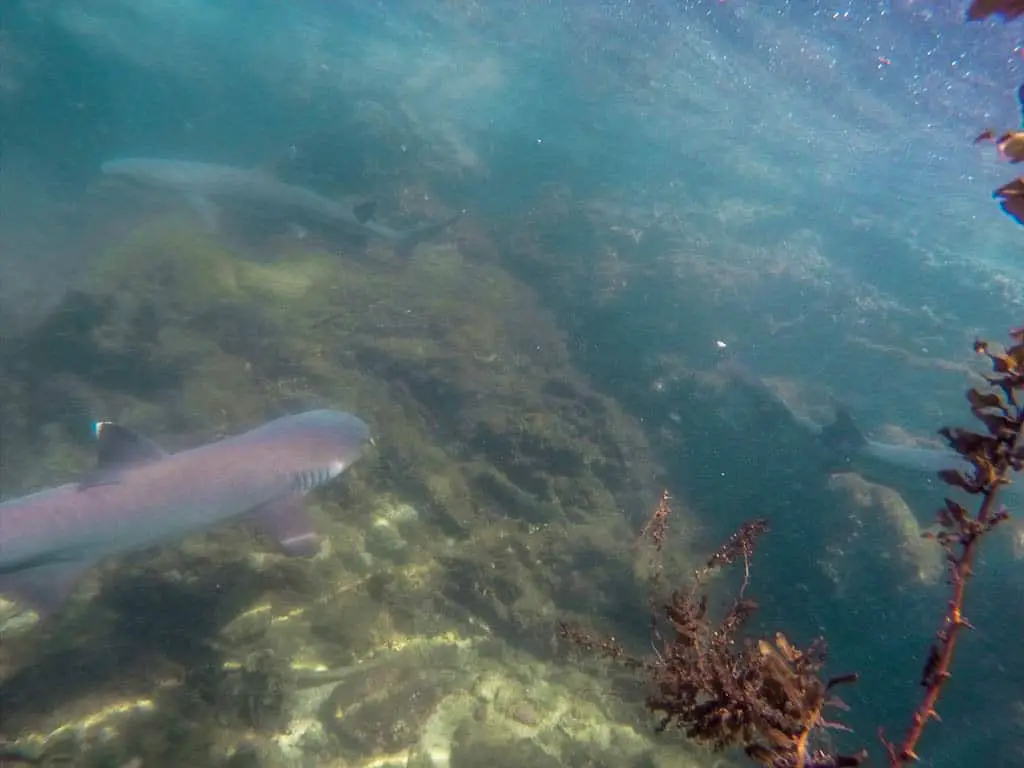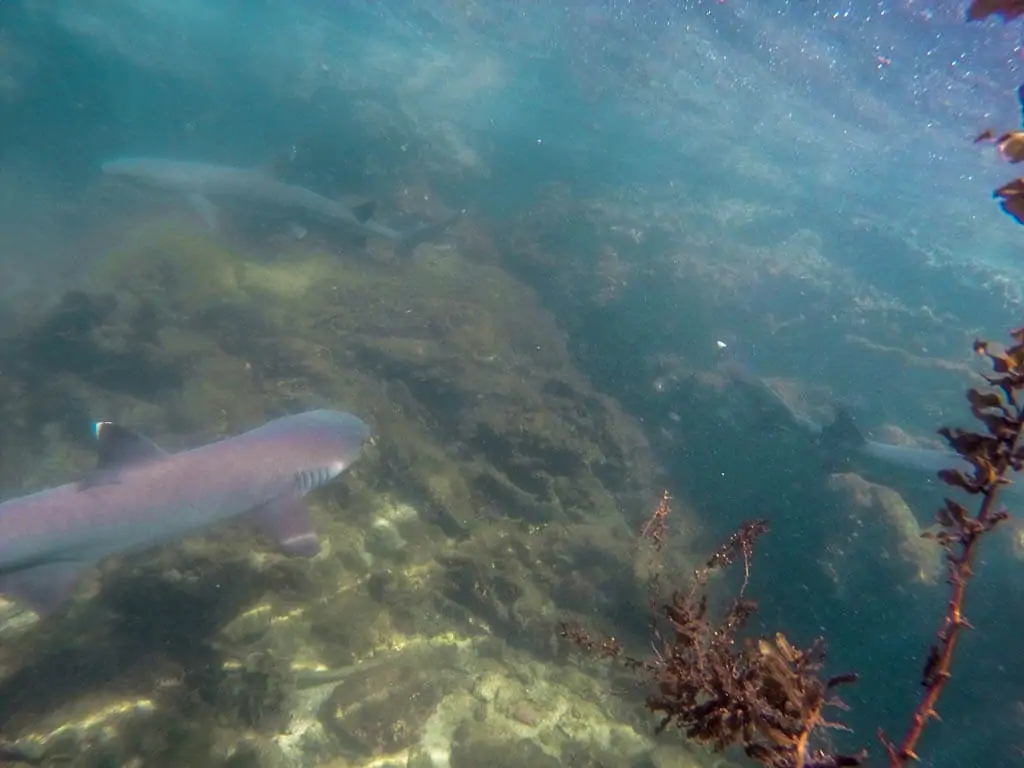 The captain of the boat took my Go Pro and told me to swim ahead, so he could film me swimming with this beauties. We moved under multiple lava tunnels, each time greeted by more sharks! As we circled back to where we began with these sharks we were provided with a rare treat…white tip sharks mating
This was unreal! Sharks swimming about with two paired in the middle. They were vertical; heads down, tails up, intertwined in each other. Pure nature and instinct. A sight I will never forget. Our guide said he hadn't seen this in years.
Thankfully, I got this all on video!!
Upon our arrival at the boat, we noticed three other tour boats approaching the area. I was immediately grateful that I booked with this company who had the foresight to do the trip in the reverse of other companies. This way we were able to snorkel with just our boat and the animals.
The most amazing part of this entire snorkel, even more than the mating sharks, was that these animals were undisturbed by us encroaching on their territory. We were simply other animals sharing their space. There was harmony with these different species living together.
Lesson 3: Nature is amazing and wildlife could co-exist with humans if we gave them their space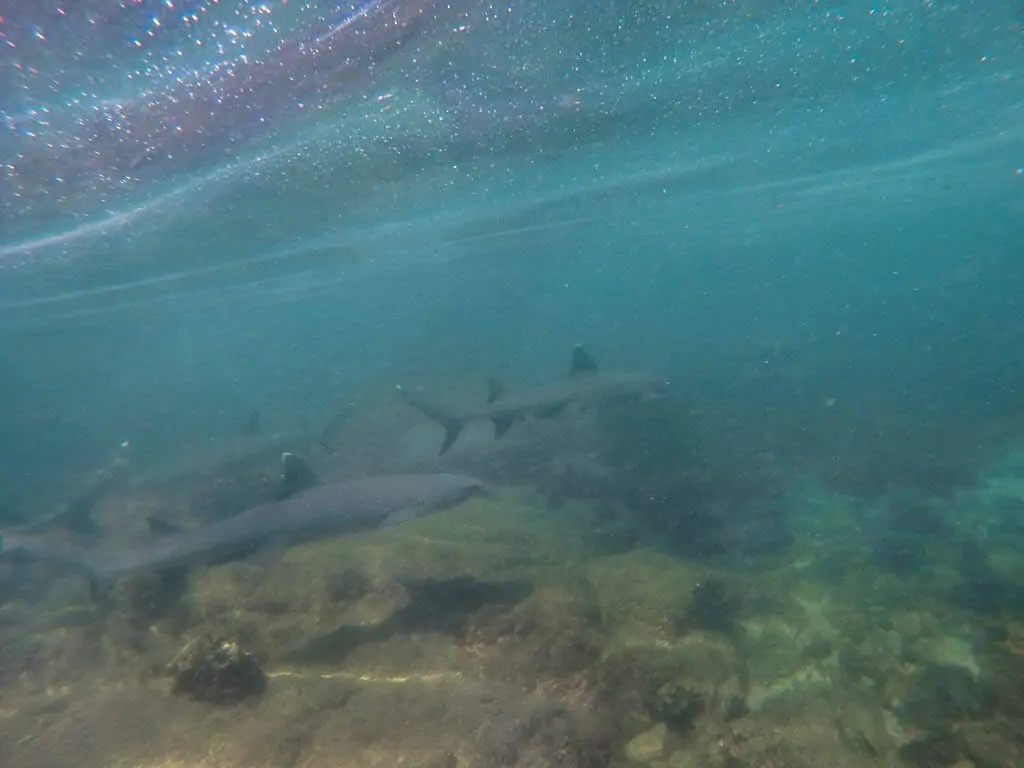 Snorkeling through Los Tuneles
Our next stop was to snorkel through the lava tunnels. There were a few sharks and turtles here as well, but the main view was the stunning underwater landscape. It's interesting to see how the volcanic explosions formed these tunnels and the Galapagos islands as a whole.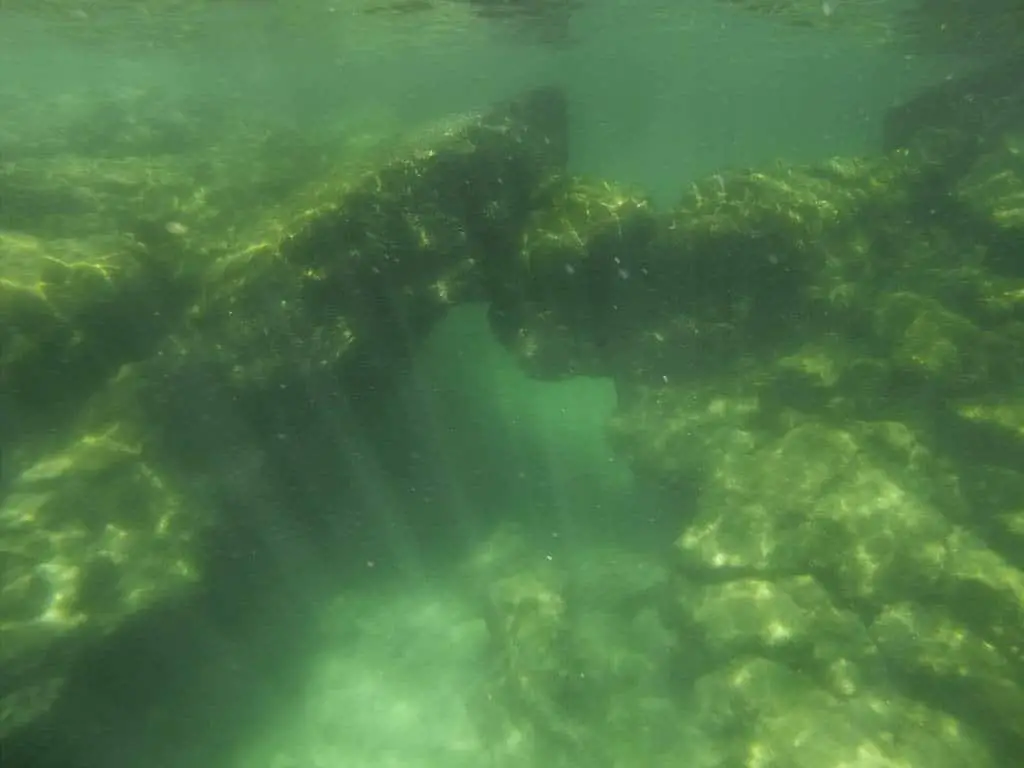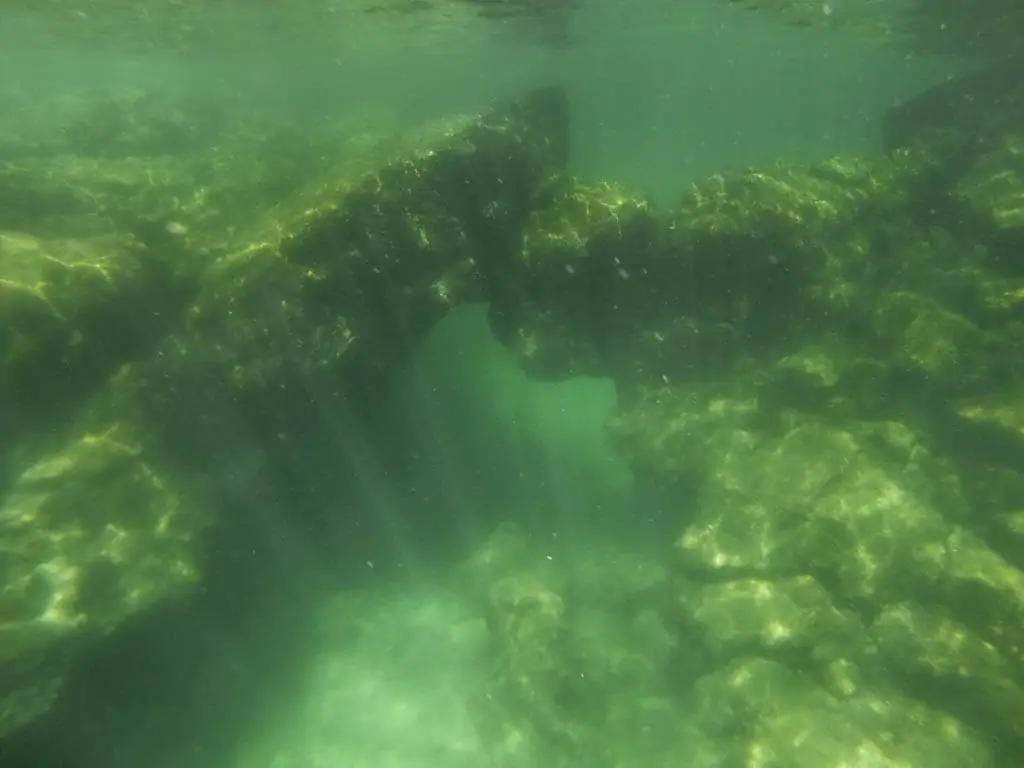 Snorkeling through the lava tunnels we saw a few sharks and turtles as well, but it was mostly to appreciate the underwater landscape. Seeing these tunnels that were formed by the volcanic explosions millions of years ago gives an immediate appreciation for how the islands came into existence.
We only stayed here for about 30 minutes prior to returning to the boat for a freshwater "shower" and lunch. Lunch was simple tuna sandwiches and warming herbal tea which was incredibly welcome after being in the chilly water all morning!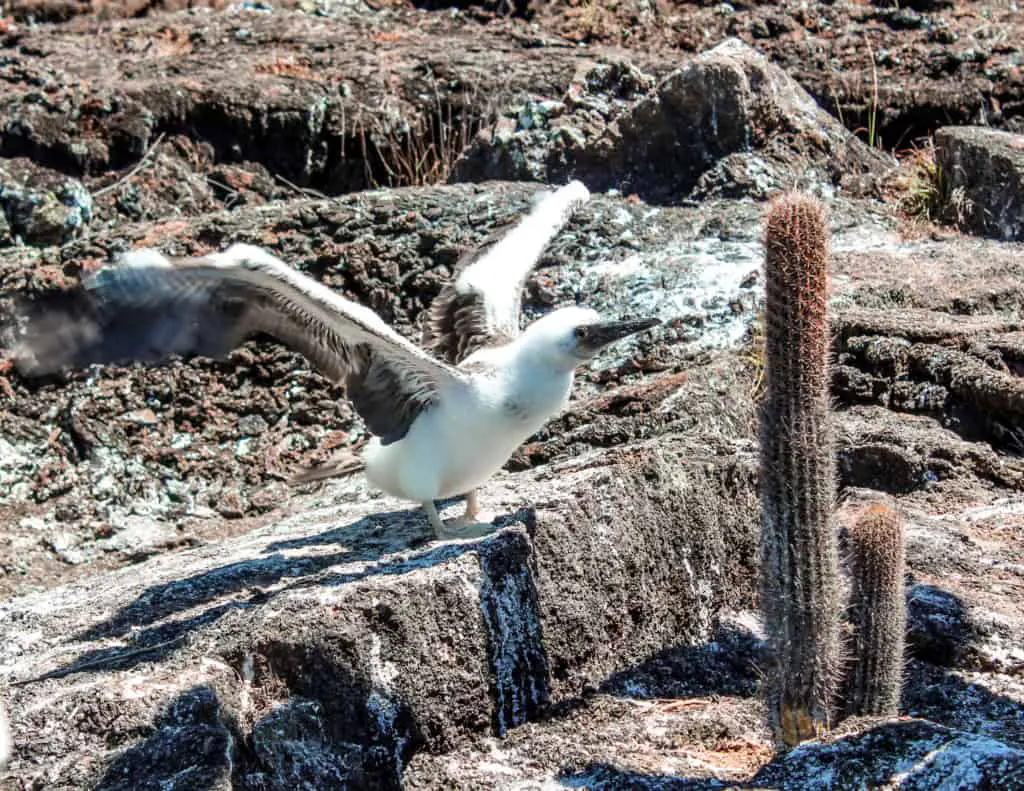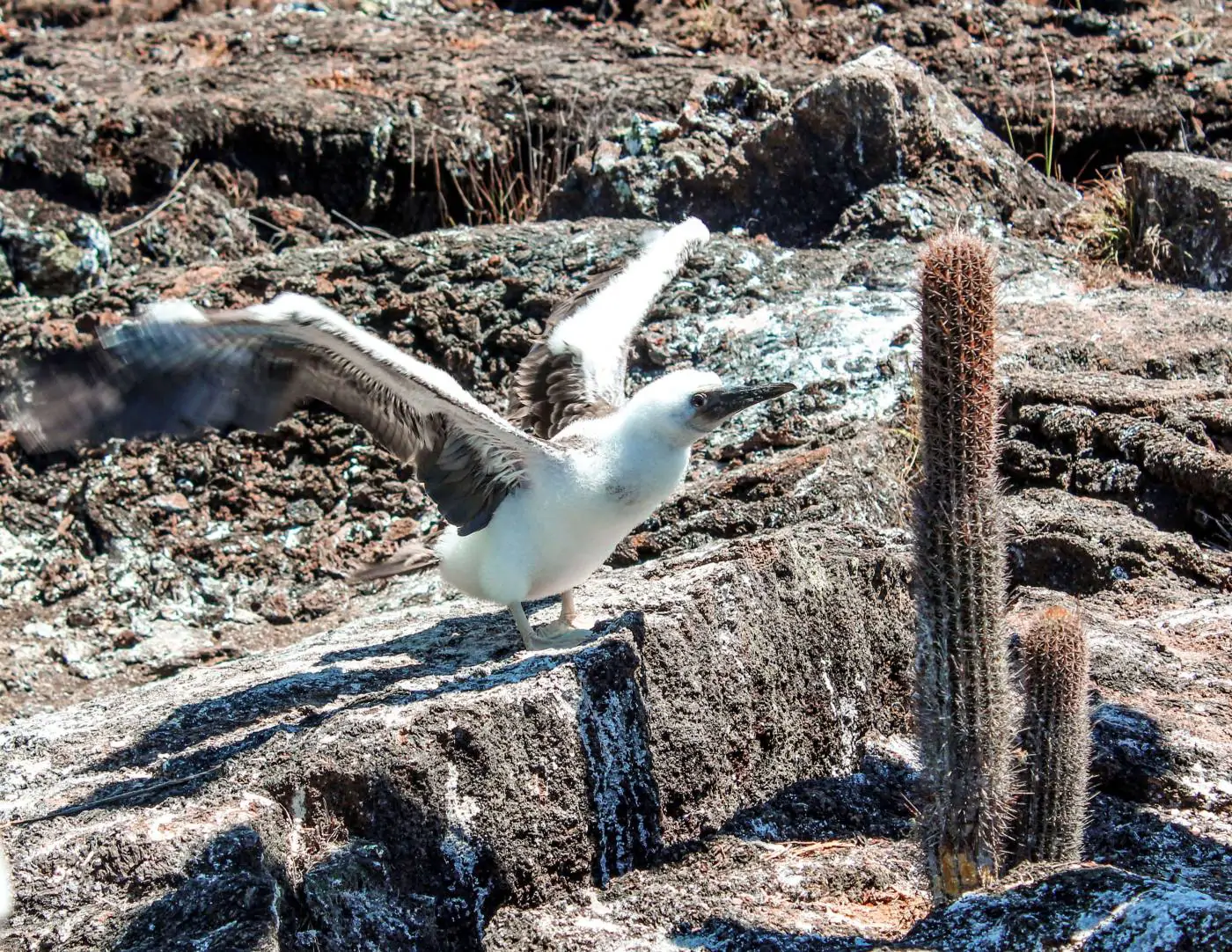 After warming up and filling our bellies, we put our shoes back on to walk on top of the lava! Our guide took us to see two blue-footed boobies. One had just laid two eggs and her mate was keeping close watch nearby. A bit further away, was a baby blue footed boobie. It was too early to tell whether it was male or female – they tell by the noises they make – and the blue feet had yet to come in. As the boobies age, their feet turn a deeper blue due to their food. We did not get to see a boobie dance, but seeing the budding family more than made up for it!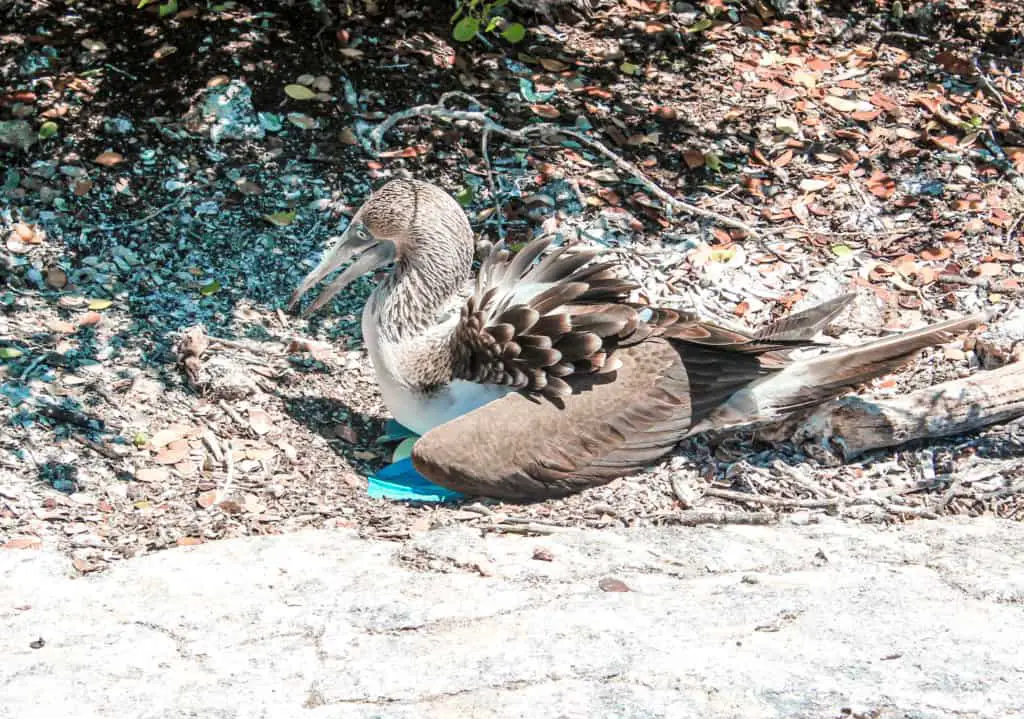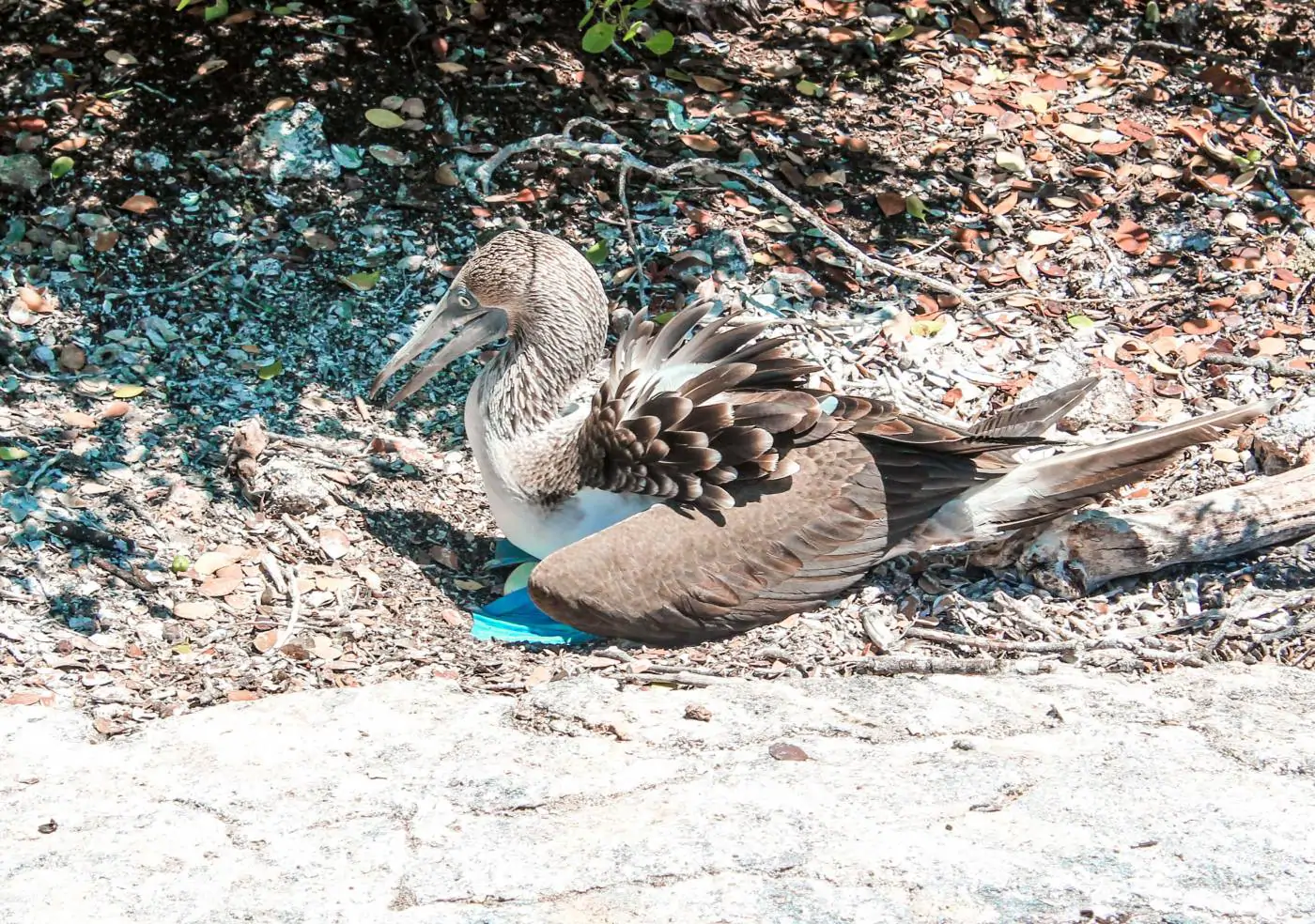 Check out the Blue Footed Boobies Mating dance! I'll just have to go back to the Galapagos to see it!
We walked a bit more on top of the tunnels, catching a glimpse of a turtle swimming by. The landscape here looks like a desert with the cactus sprouting up, mixed with volcano from the lava formations, mixed with tropical water (although it's not tropical at all). It really felt like I was on a different planet. Unfortunately, our time had come to an end, so we headed back to the boat for a trip home.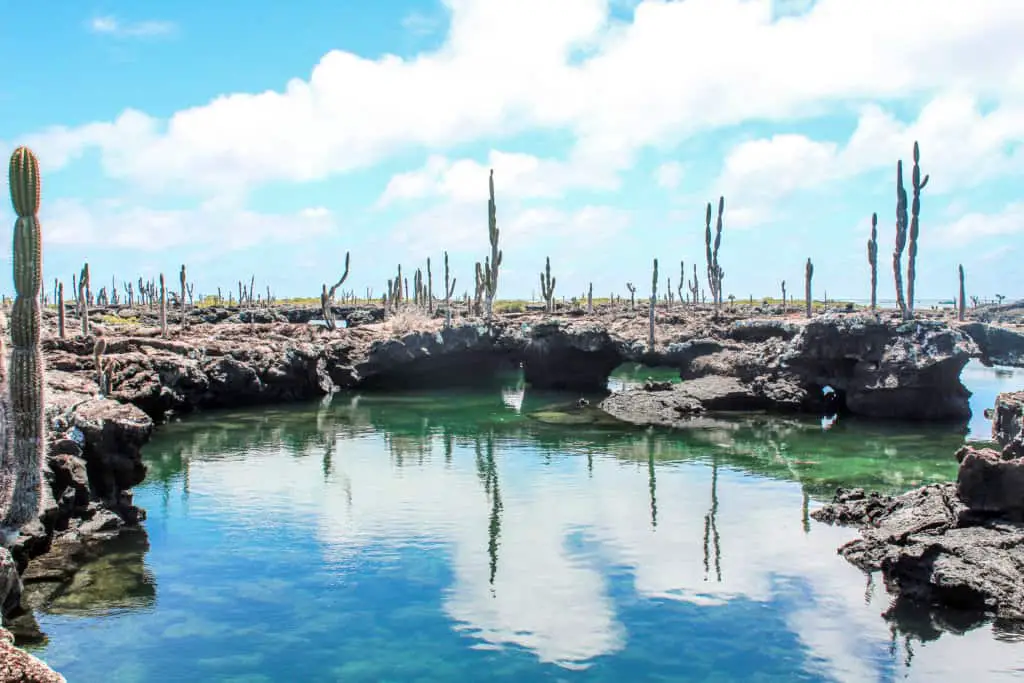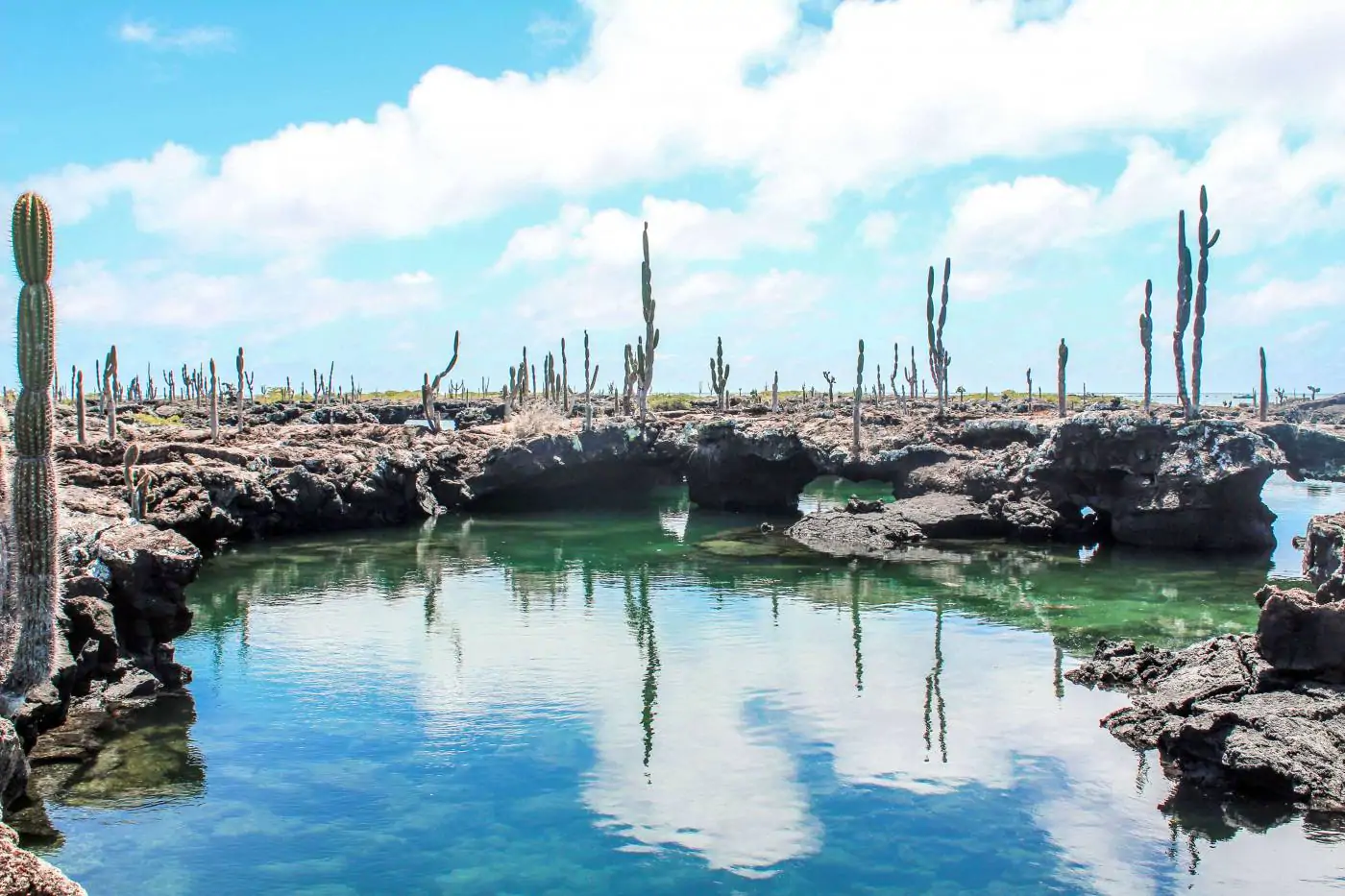 On the boat ride back to Isla Isabela, everyone was happily chatting about all we'd seen and beginning to make plans for the remainder of the afternoon. We arrived back to the pier around 2:00 pm, jumping back in the pickup truck to be taken either to the tour company or hotels.

After a quick shower, I walked into town, smiling the entire way as I picked up a fresh coconut and met up with a friend to continue my DIY Galapagos adventure!

Lesson 4: Snorkeling on Isabela Island in the Galapagos is a legit adventure.
Like this post? Pin for later!