Avila Beach is a small beach town on the central coast of California nestled in between Pismo Beach and Morro Bay. I ended up spending an afternoon here recently during my mid pandemic road trip (more on that here) and absolutely loved it. I really wanted to extend my stay, but all of the hotels in Avila Beach were booked so I only had an afternoon to explore. Thankfully, there are plenty of things to do in Avila Beach when you're short on time!
But before we get to what to do in Avila Beach, let's talk logistics.
This post contains affiliate links, which means that, at no additional cost to you, I will earn a tiny bit of income if you decide to make a purchase or booking. For more, check out my disclosure. 
Where is Avila Beach
As I mentioned above Avila Beach is located on the central coast of California just a few miles off of Highway 101 in San Luis Obispo County. It's about a 15-minute drive from Pismo Beach and a 20-minute drive from downtown San Luis Obispo making it a perfect day trip. 
Weather in Avila Beach
You can expect the weather in Avila Beach to be around 60-70o throughout the year with the temperatures dipping into the 50os in the winter months. 
Plan for fog in the morning that burns off as the day goes on!
My Biggest Tip for Avila Beach
If you're not staying somewhere in Avila Beach that has a parking spot, then get to town early to snag one.
I arrived around 8:30 am on a Saturday morning and noticed that Avila Beach Dr, the main road in town, was already close to full!
Initially, I parked in the parking lot at Harford Pier because that's where I was going kayaking. There were plenty of parking spots when I arrived.
When I returned from kayaking a few hours later the parking lot was almost full andI decided to drive to the center of town. Which was a huge mistake.
The only other parking lot in town was full so I had to drive the streets hoping for street parking. I did eventually find a parking spot high on a hill a good 10 minute walk back to town. I should've just stayed in the original lot!
So if you're planning to visit Avila Beach in the busy summer months, plan to get there early to snag your parking spot or just bring some extra patience.
Alright, now that we've got that out of the way, let's get to the best things to do in Avila Beach!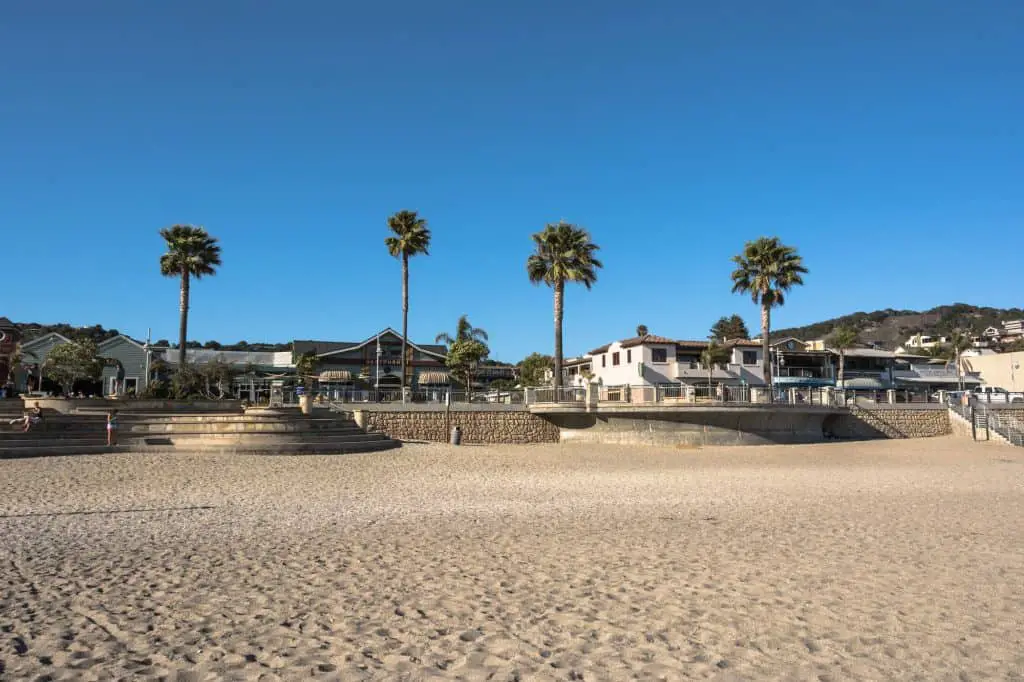 The Best Things to Do in Avila Beach, CA for a Half Day
Go Kayaking or Paddle Boarding to Point San Luis Lighthouse
Kayaking or Stand Up Paddle Boarding in San Luis Obispo Bay is a great way to start your day in Avila Beach. Rent your kayak or SUP from Avila Beach Paddlesports located on Harford Pier.
Vince, the owner, will make sure you know exactly where to paddle so you can see the otters and safely make it to Point Luis Lighthouse. They'll also advise you on whether a kayak or a SUP is better for the day based on the weather.
I intended to use a SUP, but the wind had other ideas, so they swapped me out for a single kayak and I was on my way.
The otters are so adorable and you can get fairly close to them. However, after my trip to the Galapagos Islands, I learned to give animals their space.
There is a bit of kelp that the otters weren't using so I held on to it while watching them watch me. Each time I moved their cute little heads popped to attention to monitor my movements. There were even little baby otters. So adorable.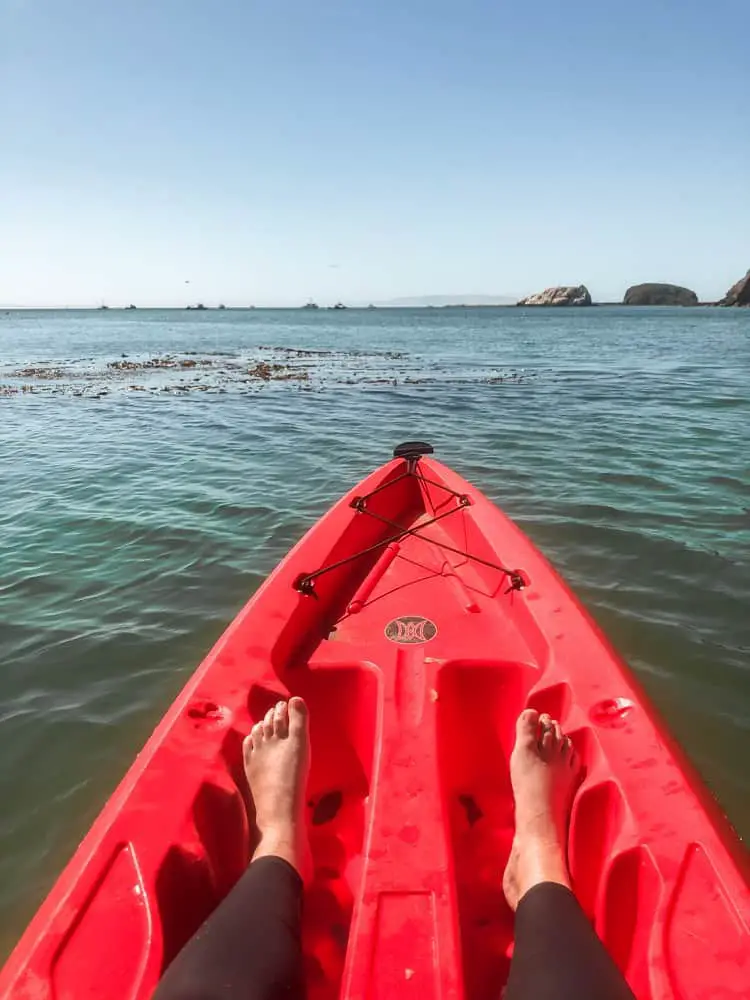 After leaving the otters, you'll paddle under Harford Pier then hug the coastline until you reach a small beach with stairs leading up the the lighthouse. Pull your kayak or SUP onto shore, put on your sandals, and head up the stairs to check out the Point San Luis Lighthouse.
Feel free to return to the beach and relax a bit. The only other people here are other kayakers and SUPers. There are also small beaches along the coast on the way back if you really want to indulge your inner introvert and practice social distancing like a pro!
To rent your kayak or SUP visit Avila Beach Paddlesports for current pricing and availability. This is a very popular thing to do in Avila Beach so I recommend reserving in advance.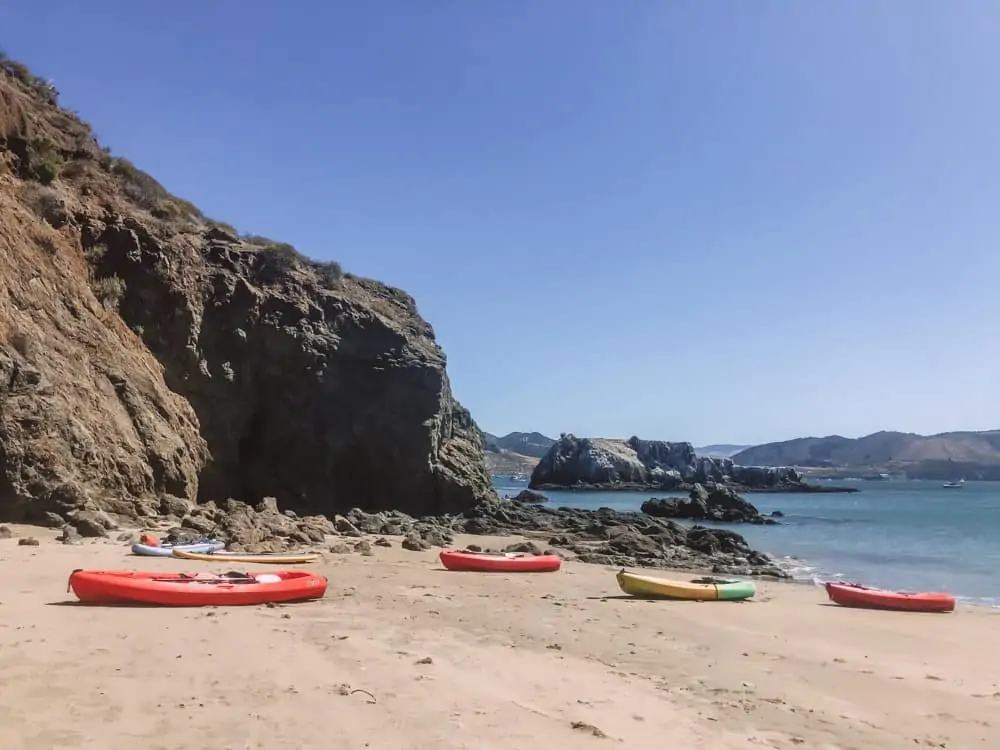 Visit Point San Luis Lighthouse
Point San Luis Lighthouse was constructed in 1890 in response to the sinking of the famous Queen Mary passenger and cargo ship. The lighthouse is still operational today.
It can be reached via kayak, as described above. If you're not going via kayak, the only other ways to visit are by a guided hike of the Pecho Coastal trail or by their van.
The Lighthouse is only open for tours on Wednesdays (11:00 am and 12:00 pm) and Saturdays (11:00 am, 12:00 pm, and 1:00 pm). Advanced reservations are required.
It's well worth the visit as the views are incredible, the grounds are lovely, and there is an Insta worthy swing just waiting for your picture!
More information on visiting the Point San Luis Lighthouse can be found here.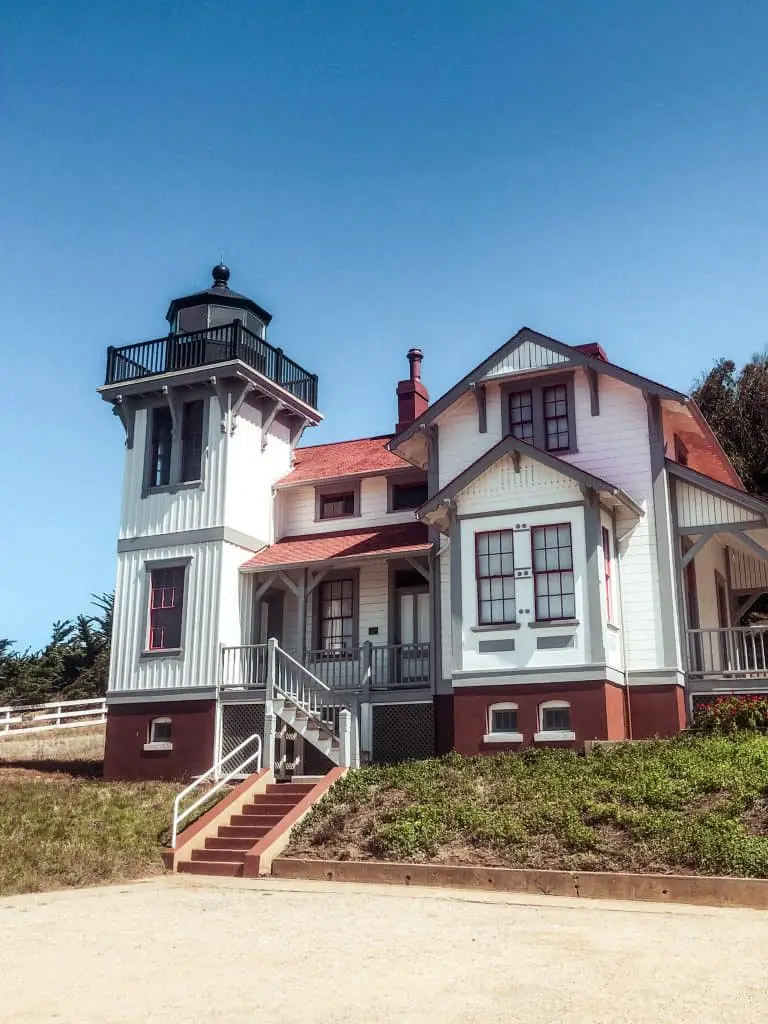 Enjoy a Kravabowl Acai Bowl from Avila Market
Now that you've worked up an appetite, it's time for some food! Head into town for an acai bowl from Avila Market.
Avila Market offers smoothies, sandwiches, wraps, and clam chowder. But the real reason I'm sending you here is for their acai bowls. Their menu offers four options to choose from or you can build your own. I got the Probowl which I highly recommend.
While you wait, head downstairs for anything you might need for the beach. They have beach blankets, beer, wine, and sand toys if you fancy a sandcastle competition.
Once you've picked up your acai bowl and beach essentials, carefully cross the street to Avila Beach.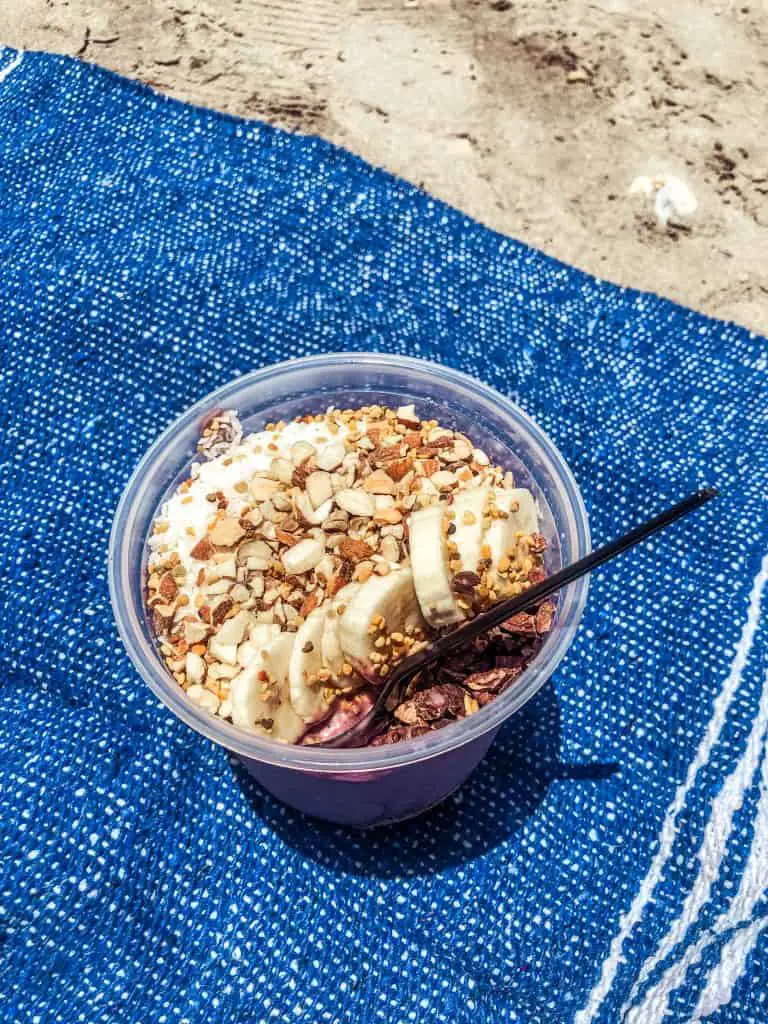 Relax at the Beach
Avila Beach is the perfect beach in Avila to relax as it is sheltered from the winds you may have experienced earlier in the day at the other side of town. There is also plenty of space so you don't feel as if you're on top of other beachgoers and you can respect social distancing measures. 
The waves here are mild as well, so you may enjoy a bit of a swim, but be prepared, the water here is quite chilly! If you need shade, as my Irish skin usually does, try to find a spot under the Avila Beach Pier.
If Avila Beach is a bit too crowded, don't worry. There are other beaches to choose from in Avila Beach!
Olde Port Beach: a great spot for a bonfire once the sunsets
Pirate's Cove: fair warning this is a nude beach!
Fisherman's Beach: if you're bringing your own kayak or SUP, you can put it in here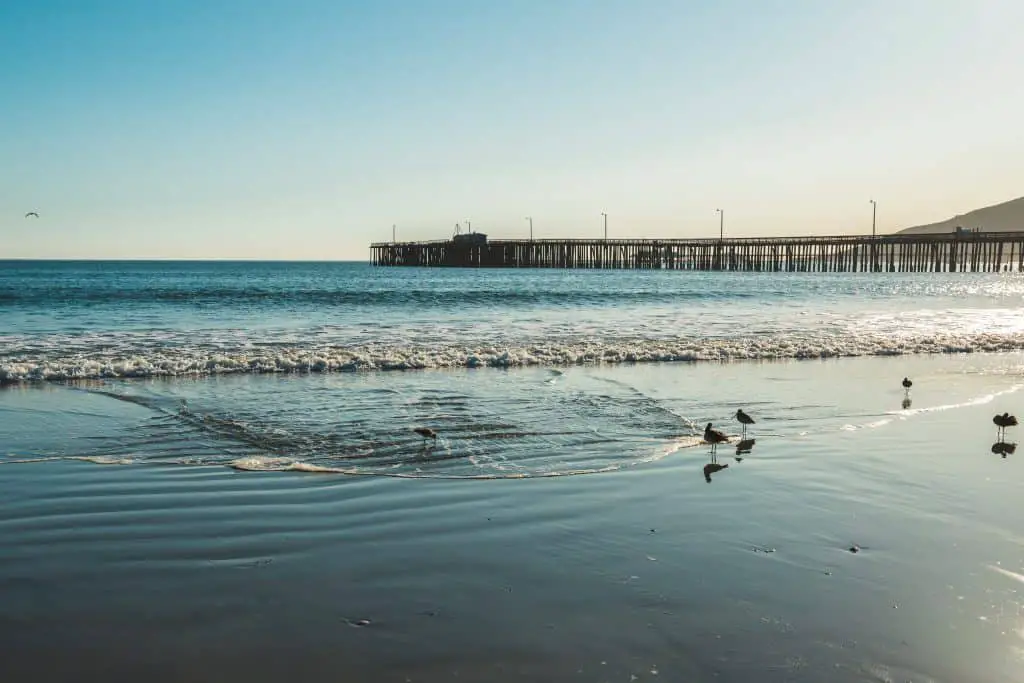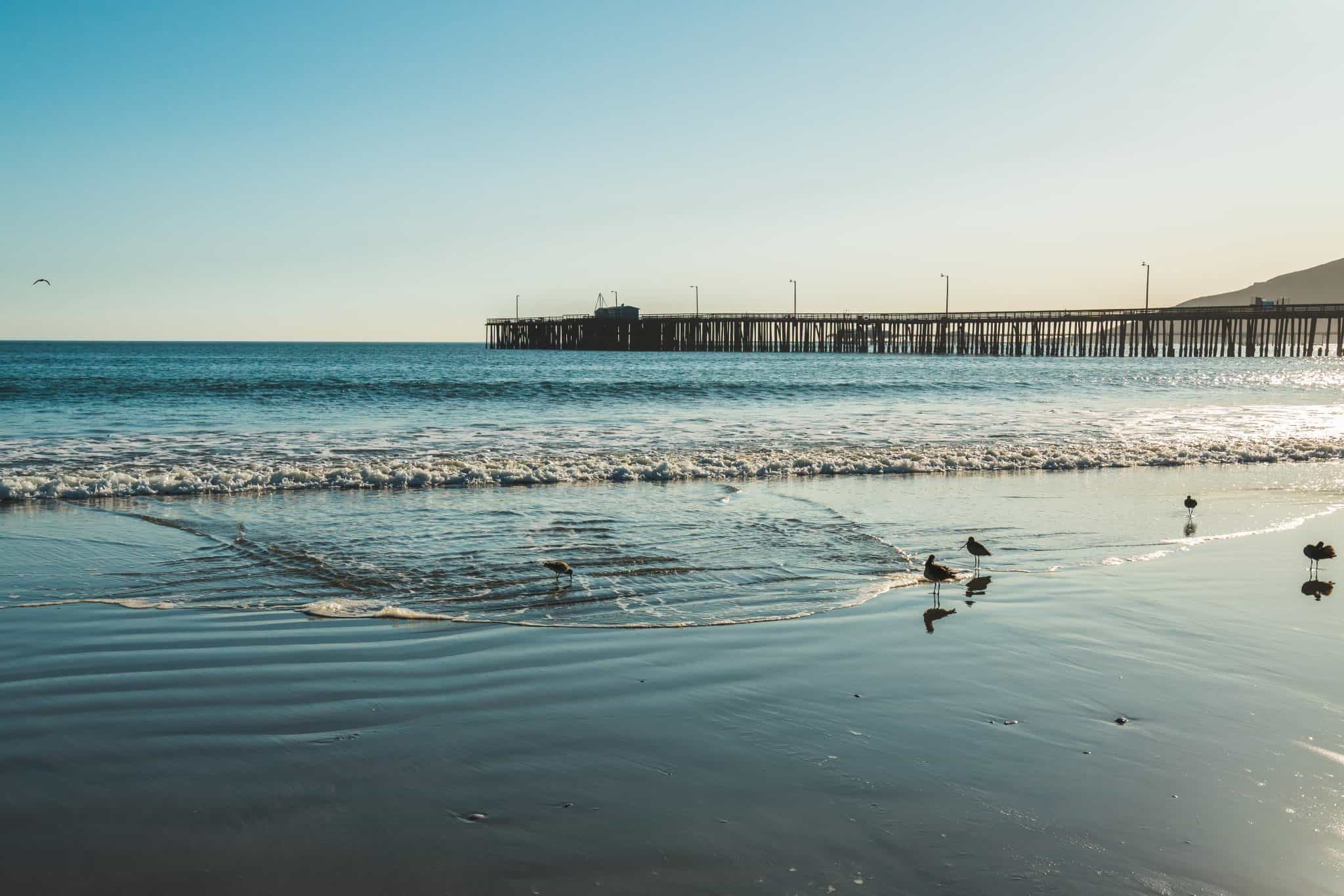 Refresh with a Matcha from Kraken Coffee Roasters
Once you've had your fill of sunshine and are in need of another refresher, head across the street to Kraken Coffee Roasters. When I visited, they'd just re-opened 3 days prior and were taking orders from the door. However, a quick peek inside assured me that this cafe is the kind of place I could sit and work from for hours, especially with the view of the ocean from the windows.
However, these are pandemic times and while you can't sit inside, they do have tables for you to enjoy your matcha on the sidewalk. This was the first matcha I had made from a legit cafe in three months and let me tell you, sipping it while staring at the ocean and soaking in some Vitamin D was restorative for my soul!
Shop at Avila Valley Barn
Located on the way into downtown Avila is Avila Valley Barn, directly across from Avila Hot Springs. This is the place to stop if you're looking for unique gifts, freshly baked goodies, or farm-fresh fruits and veggies. There are also a variety of farm animals here that you can feed lettuce to. 
To be totally honest with you though, Avila Barn just didn't hit it with me. I went on a Saturday and found it incredibly crowded with people who did not social distance well. Even though masks were required to enter the main part of the barn, it is quite small for the amount of people perusing the shop.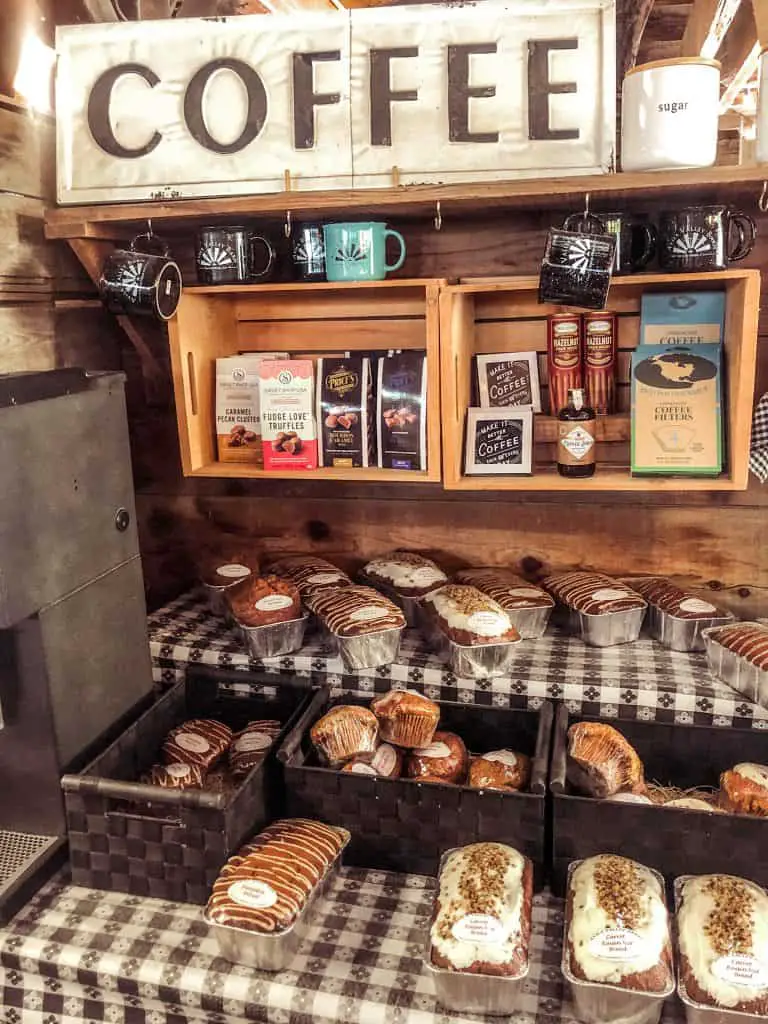 Places to Eat in Avila Beach
I mentioned two place to eat Avila Beach, but don't worry there are plenty more restaurant and cafe options to choose from. There are a number of restaurants lining Front Street across the street from the beach and pier.
A few places to consider
Custom House
Hula Hut
Big Als at the Beach
Fat Cat's Cafe
Mersea's Seafood
If You Have Extra Time in Avila Beach
If you have extra time in Avila Beach, there are definitely more things to do than I was able to accomplish in my short afternoon there. You could also add on:
Avila Hot Springs for a few relaxing hours in their mineral pool
Pirates Cove Nude Beach for a swim in the buff (if you've never done it before, it's incredibly freeing, I highly recommend it). There are actually caves here as well that you can explore
Avila Arch: I recently saw pictures of this stunning rock formation and want to go back to photograph it!
Central Coast Aquarium: Looks like a fun place to take a break from the heat.
Kelsey See Canyon Vineyards: This is a lesser known wine region in California, but they still produce excellent wines. I'd like to do a tasting here on my next trip!
Bob Jones Bike Trail for a bike ride or walk alongside San Luis Obispo Creek
Paso Robles day trip for wine tasting at gorgeous wineries!
I didn't have the opportunity to do those activities mentioned above, but they are top of the list for my next trip there.
And there will be another trip, I really enjoyed this tiny beach town and already scoped out a few places to stay in Avila Beach
Places to Stay in Avila Beach
Hotels in Avila Beach
There are a few hotels located in Avila Beach that I have my eye on for a treat yo'self style beach vacation.
Inn at Avila Beach, this one caught my eye as it's directly across the street from the beach – perfect sunset views! Check prices & availability here
Avila Lighthouse Suites which is absolutely gorgeous and has a pool in case the ocean is too chilly. This one I have my eye for an offseason mid week getaway as the prices are more in my budget during that time! Check prices & availability here.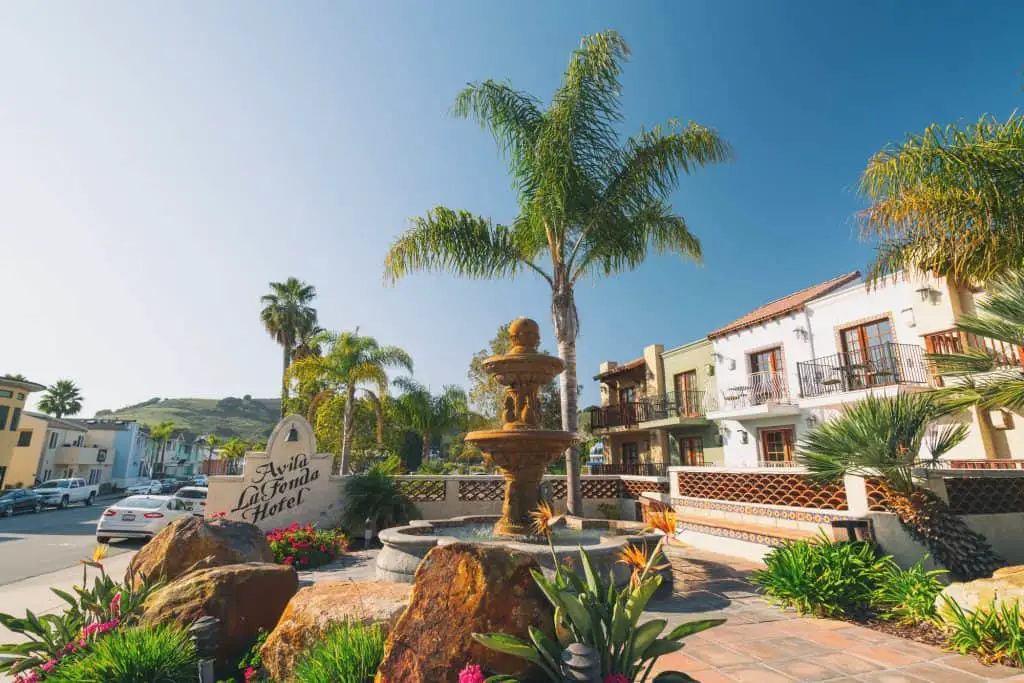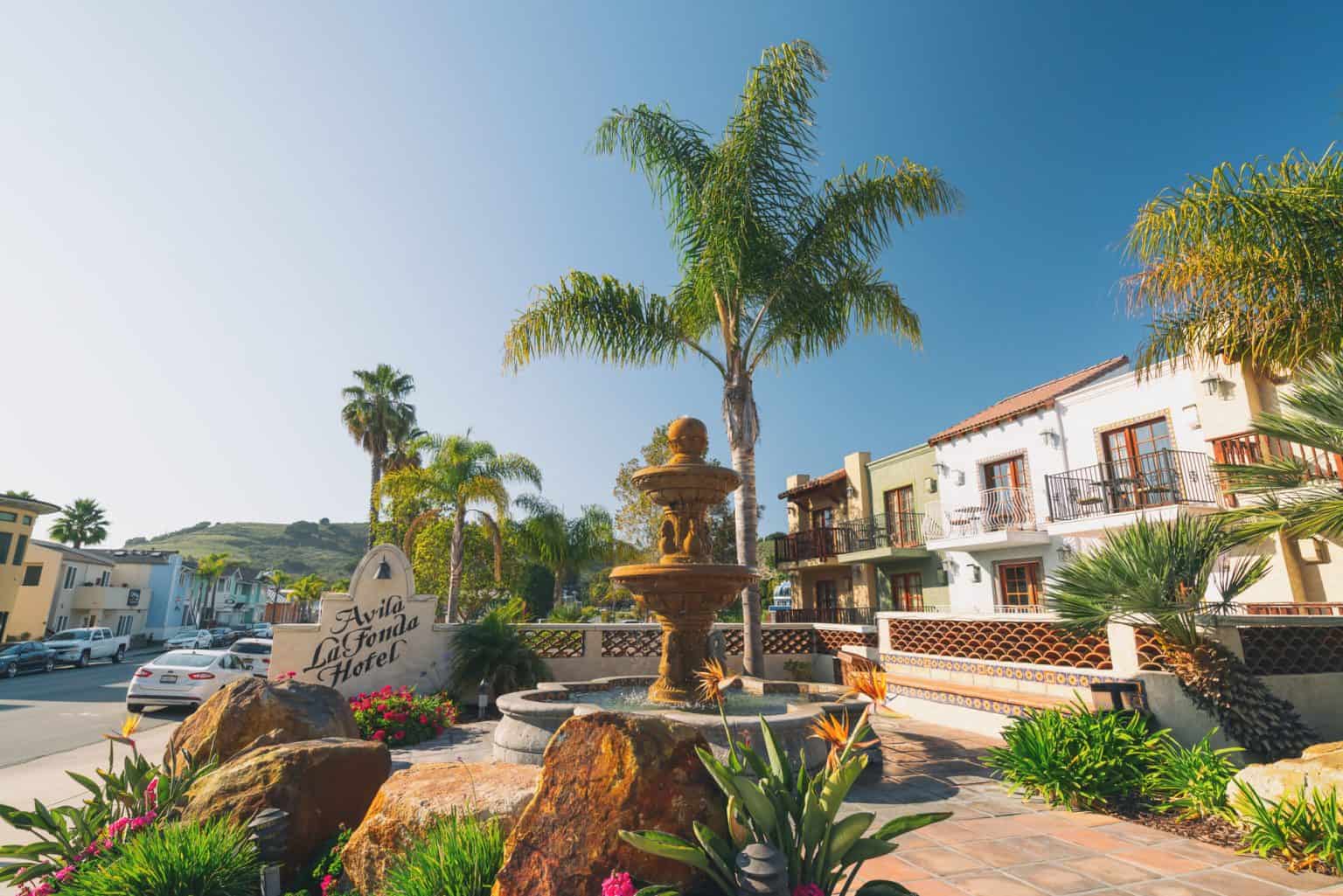 Vacation Rentals in Avila Beach
If you're able to stay in Avila Beach for more than a weekend, I suggest considering a vacation rental. An Airbnb or something similar will allow you to cook for yourself and will also help with social distancing if you're traveling there during the pandemic.
Camping Near Avila Beach
There are also campgrounds near Avila Hot Springs for a budget-friendly option. The Avila Campgrounds is a KOA offering cabins and full RV hookups, however, no tent camping.
I am a big proponent taking your time with travel and that is just what you can do in Avila Beach. I think that you'll have the best time here by picking only a handful of things to do in Avila Beach and really relishing in them. This will allow you to relax and enjoy your trip without feeling rushed to check off all of the things! If you have more time, I recommend choosing one of the outdoor activities for the day and then spend the rest of your trip relaxing on the beach!
If you like Avila Beach, Check out these other California Coastal Towns
A Local's Guide to the Best Things to Do in Pacifica, California
How to Spend a Day in Pescadero, California
Awesome Hikes in Half Moon Bay, California
Like this post? Pin it for later!