The Inca Trail to Machu Picchu is one of the most famous multi-day treks. People travel from all parts of the world to complete this bucket list trek and see one of the seven wonders of the world. And I was no different. When I was looking for reputable companies to complete this bucket list trek, I stumbled upon an alternative option – the Salkantay Trek. This alternative option also came highly recommended by friends who had completed it. My personal Salkantay Trek vs Inca Trail debate lasted a few weeks. I went back and forth multiple times considering various pros and cons to each trek.
I mean, I am traveling all the way to Peru for this, I should do it right with the traditional trek?
Or maybe it doesn't really matter and I should do something different?
Ultimately, I decided on the 5 days 4 nights Salkantay Trek to Machu Picchu with the company, Salkantay Trekking and I am so glad I did! The experience was difficult, amazing, exhausting, and exhilarating all at the same time. But, without knowing what a humbling experience the trek would be, I had to first weigh the pros and cons of each trek option. And here are the reasons why I chose the Salkantay Trek instead of the Inca Trail.
This post contains affiliate links, which means that, at no additional cost to you, I will earn a tiny bit of income if you decide to make a purchase or booking.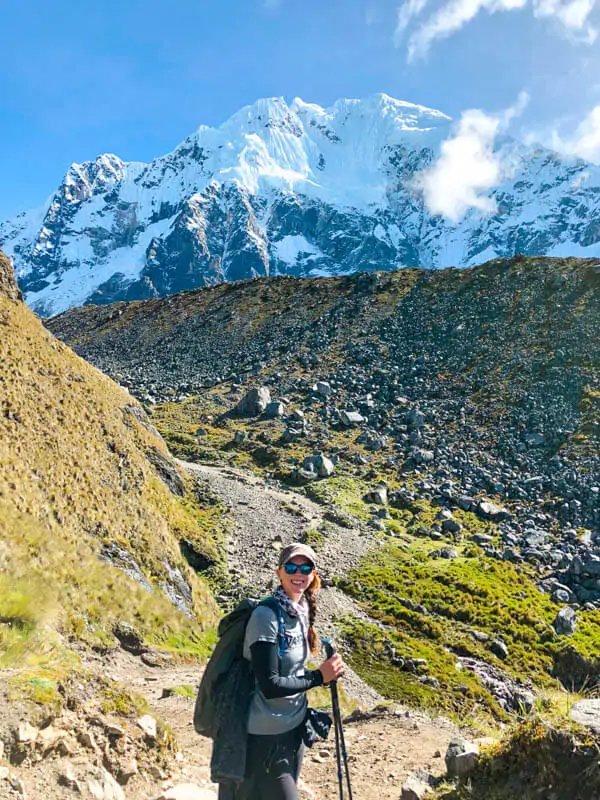 1. Popularity
The Inca Trail is one of the Top 5 hikes in the world and even though there are alternative trekking options to reach Machu Picchu, many people won't take them. People want to do the Inca Trail. It's a dream for many. Due to its popularity, there is a limit of 500 people who can be on the trail each day (including guides and porters). This makes permits incredibly difficult to get and require booking the trail months in advance.
The Salkantay Trek, on the other hand, is not as popular. People may not travel from around the world just to do this trek as they would the Inca Trail. At this point (2019) no permits are required to hike the Salkantay Trek to Machu Picchu. This means, you could show up in Cusco and book it just a few days in advance (although in high tourist season I don't recommend this!)
For those travelers who only have a fixed amount of vacation time and know when they can travel to Peru, booking months in advance may not be an issue. But for the backpacker who shows up in Cusco, the Inca trail will likely not be an option. So the Salkantay Trek would be more accessible, but no less challenging or rewarding.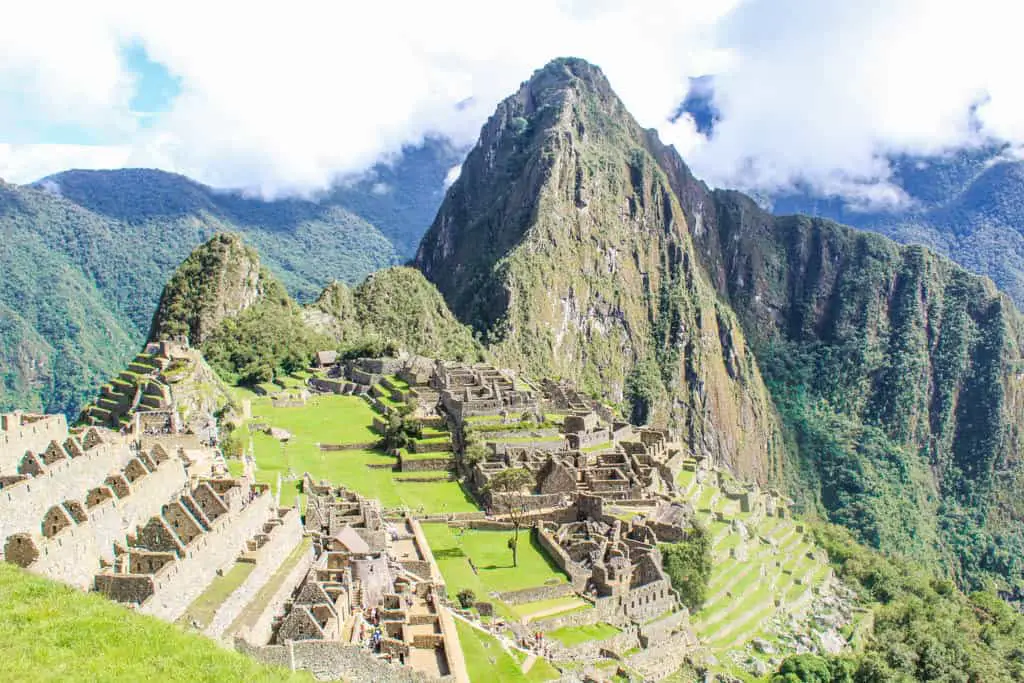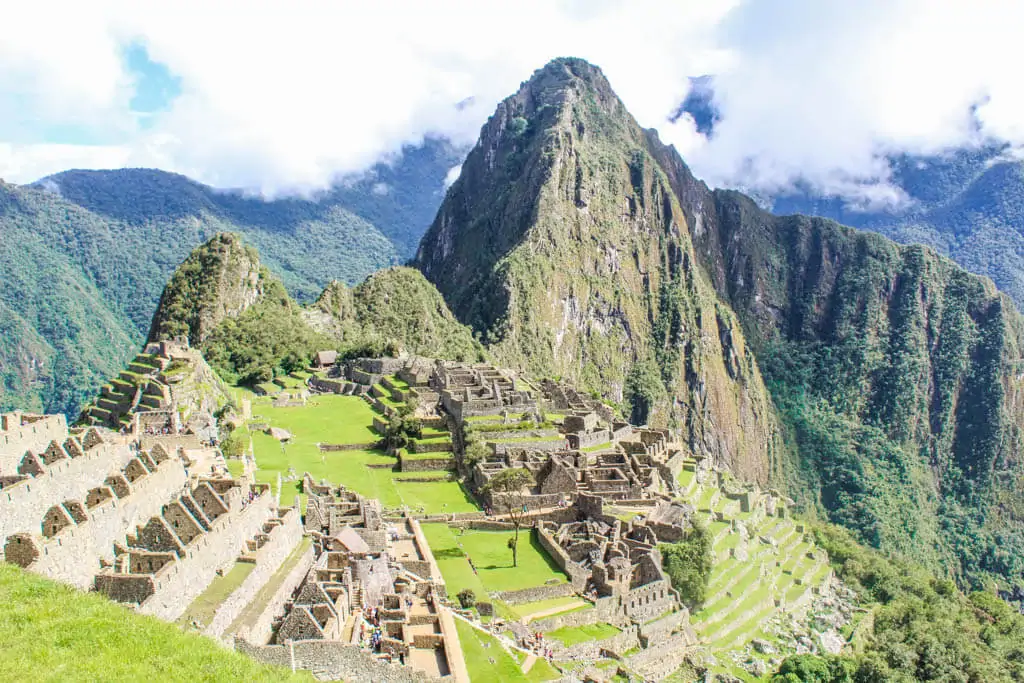 2. Cost
I don't want to compare the prices of these two treks between companies, so I looked at the cost of each trek with the company I used, Salkantay Trekking. They also offer the classic 4 days 3 nights Inca Trail for a starting price of $700. The 5 days 4 nights Salkantay Trek starts at a price of $450. (These prices are always subject to change be sure to check the website for the most up to date information!).
On the Salkantay Trekking website, it breaks down what is included for each option. I found it interesting that it specified that the Machu Picchu entrance ticket is included on the Salkantay Trek, but not on the Inca Trail. So there are a few items you should ensure are included in the cost of your trek:
Any permits. Ensure that your tour price includes the cost of the Inca Trail permit. The tour company should secure this for you.
Entrance Ticket to Machu Picchu
Accommodations – whether that's tents or Skydomes. Also, be sure to note if a sleeping & duffel bag is included.
Meals & filtered water
Pick up from your accommodation in Cusco
Return train ticket (& bus) from Aguas Calientes to Cusco
Fair wages for the Porters
Items that are typically not included in the price
Ticket to hike Machu Picchu Mountain or Huayna Picchu (although you should be able to pay for this through the tour company)
Additional hiking gear such as walking sticks. Typically available for rent.
Tips
Lunch and dinner on the last day of the trek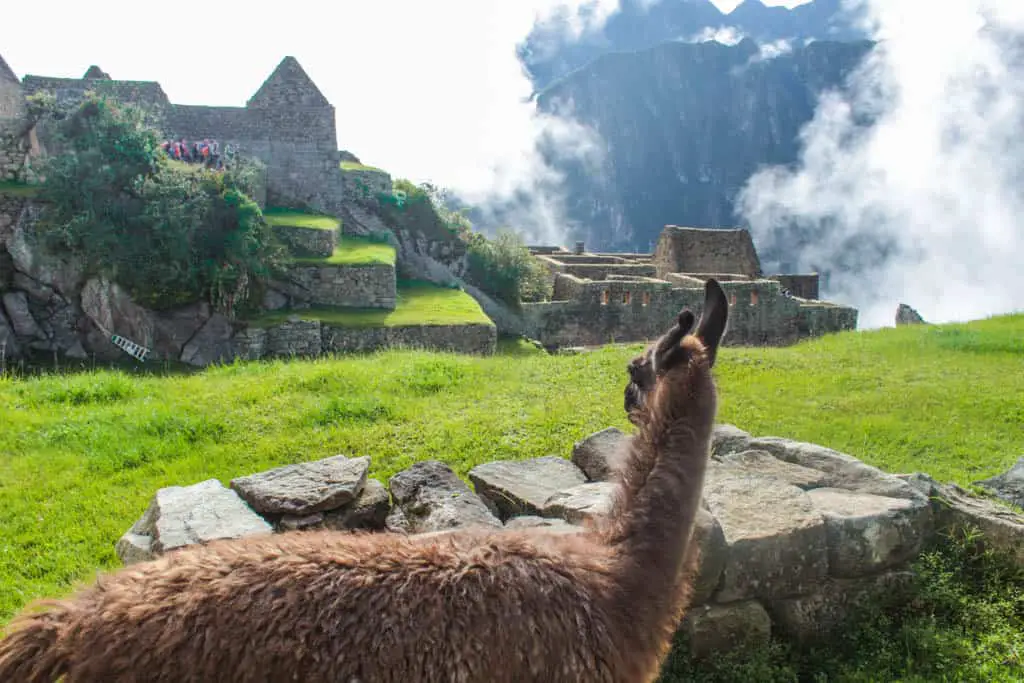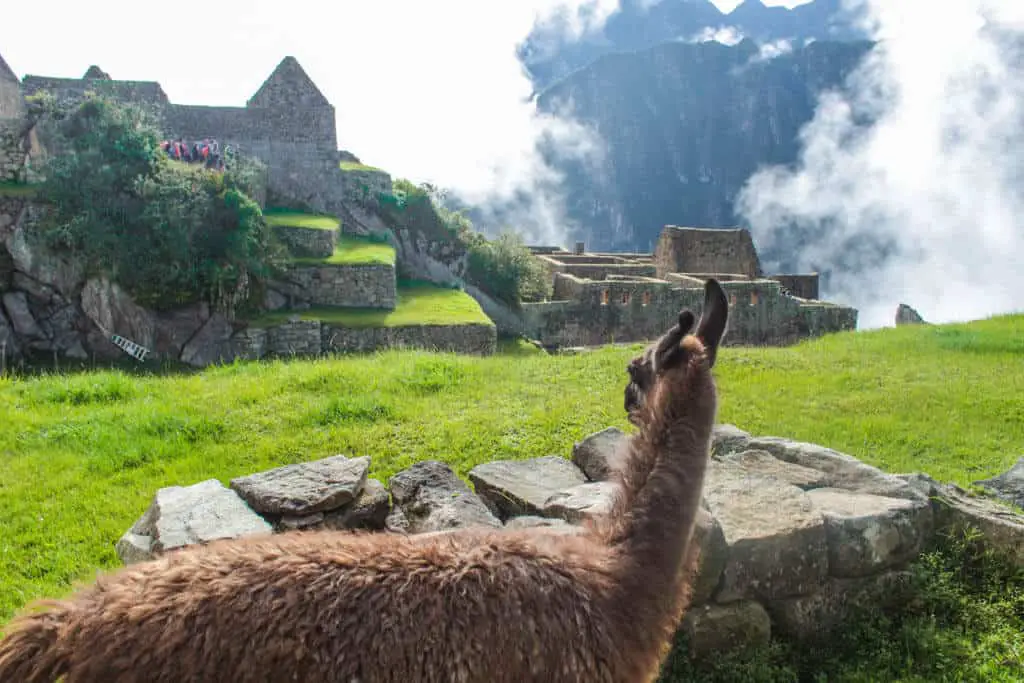 3. Use of Porters or Donkeys
In all of my research, I kept reading about the poor treatment of Inca Trail porters. The porters are loaded up with the duffel bags of the guests and walk to the campsite in advance of the group. It sounded incredibly physically demanding and I was unclear of their compensation. I believe that the government recently took notice of this and the treatment of the porters is improving. However, it still made me feel uncomfortable.
Salkantay Trekking utilized donkeys, to carry the bags and food from campsite to campsite. I am all for animal welfare in tourism as well, but to be honest, humans more. So it made me feel more comfortable using a donkey instead of a human to carry the bags.
Side note: They took excellent care of the donkeys, did not rush them, or overload them with items to carry.
f neither of these options sit well with you, there is a third option. You could hike the Salkantay Trek independently.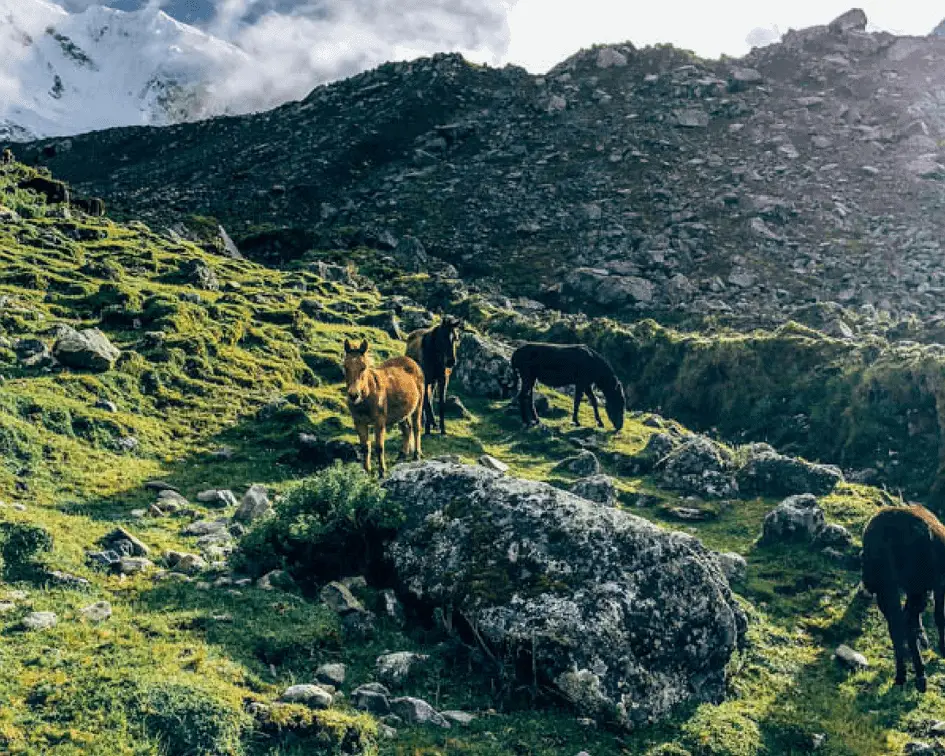 4. Independent Trekking or Group Trekking
It is not allowed to hike the Inca Trail without a guide. There might be private guides available or you might get lucky and have a small group, but you won't be able to do it alone.
The Salkantay Trek, however, you can hike without a guide. I saw many people doing this while I was hiking it. There are various lodgings along the way if camping is not your style. However, this does present additional challenges. You'll need to be prepared with plenty of food and water for the trek. You'll need to know how you handle the altitude and carry emergency equipment. Additionally, you'll need to plan your route and understand how long each day will take you to walk. That being said, you might be reading this and saying you've done it before you could do it again, in which case I am in awe of you. But I wouldn't recommend this trek being your first attempt at a multi-day hike.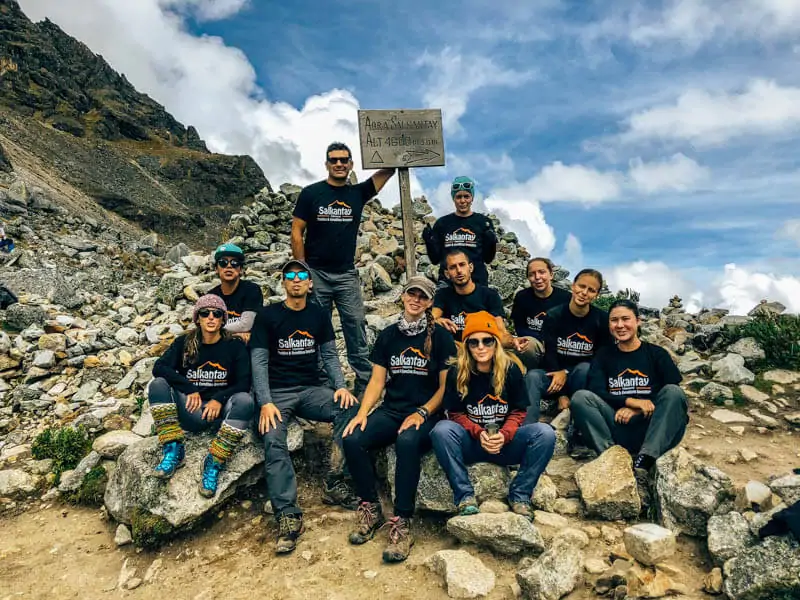 5. Landscapes over Everything
One of the major pros of the Inca Trail is that you also get to see a variety of Incan ruins along the way. I think that the ruins are beautiful and interesting, but I planned to see many in the Sacred Valley prior to the Machu Picchu trek. I believed that by the time I reached Machu Picchu I'd be "ruined out".
The Salkantay Trek also offers ruins, but it was the beautiful landscapes that attracted me. On the first day, you'll hike to the beautiful Humantay Lake, which after seeing it in photos I had to see it for myself. And you sleep under the gaze of the Salkantay Mountain.
Additionally, on the final day of the Salkantay Trek, the trek joins a portion of the Inca Trail and there is a visit to Llactapata, a final checkpoint for Machu Picchu. On this day, you also catch the first glimpse of Machu Picchu across the valley, which sounded pretty awesome. I figured I could get the best of both worlds by doing the Salkantay Trek. A few days of beautiful landscapes followed by a few days of history.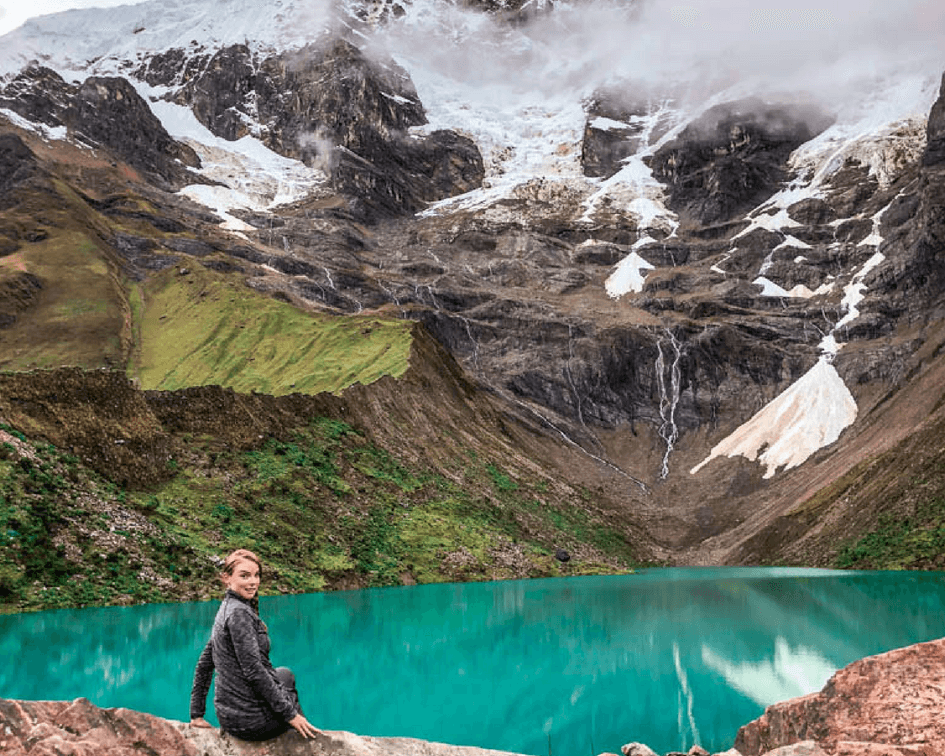 6. Accommodation
The ultimate deciding factor was lodging. When I looked up Salkantay Trekking on Instagram, I saw their skydomes. They are glass topped domes that sit just below the gaze of Salkantay Mountain and a starlit sky. So, when laying in bed, one can look up and see the entire sky and the mountain. The photos I saw on the inside showed raised beds, a lamp, and outlets. I was sold!
Granted, the second night was tent sleeping, but the third night was in jungle domes similar to the skydomes. The skydomes and the jungle domes each had outlets which came in super handy because my phone and camera quickly lost battery life as I stopped for photos frequently on the trek. The final night lodging is in a hotel that you share with a fellow trekker. And I'll tell you what, that hot shower on the final night was A-MAZING.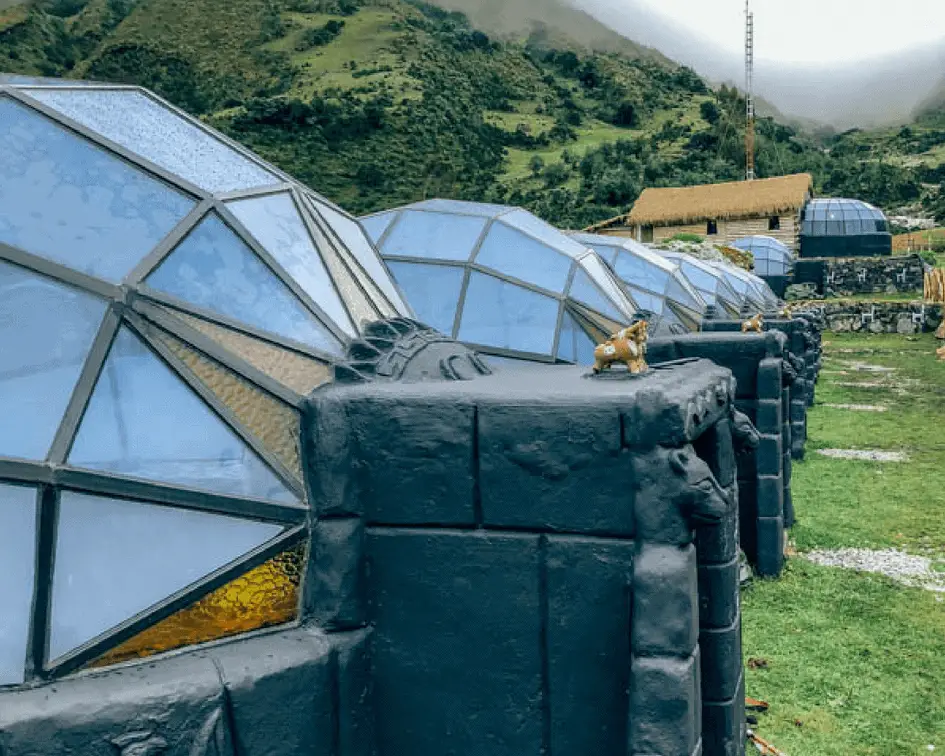 Ultimately, I am so glad I decided to do the Salkantay Trek to Machu Picchu. It was a wonderful experience. The guides did not rush us, the food was amazing, the landscape out of this world. Machu Picchu is just on another level. But you have to do what's best for you, your travel style, and your budget. Honestly, if I ever make it back there, I might just do the Inca Trail so I can have an honest comparison of both treks.
Have you ever done the Salkantay trek? Or the Inca Trail? I would love to hear your experiences with either one!
No matter which trek you choose, you'll need to make sure you take care of your health with travel insurance.
Like this post? Pin it for later!