Finding the perfect gift for the frequent flyer in your life is challenging! You want to get her something fun, but also something she can use on her adventures that won't take up too much space in her carry on. And that's just what she wants too! I've compiled a list of the best gifts for women who travel that any traveler would be happy to receive. You'll find travel gift ideas for any type of traveler in this travel gift guide too – from budget to bougie.
Most of these travel gifts can be easily purchased on Amazon and will get here on time for the holidays. If you're still struggling to find the perfect travel gift for her, consider checking out this solo female travel packing list for more ideas!
This post contains affiliate links, which means that, at no additional cost to you, I will earn a tiny bit of income if you decide to make a purchase or booking.
The Best Gifts for Women Who Travel Solo
1. Scratch Off Map
A scratch off map is a fun travel gift for the woman who is just starting her travel journey or is taking a break, but wants to keep the wanderlust alive. She can use it to decorate her home as a reminder of all the places she wants to go or the places that she's been.
There are so many of scratch off world map varieties on the market – that's how popular they are. You can find ones that are scratch off or ones where you place a photo in the country. There are even country specific scratch off maps so if you're traveler loves a specific country that would be a special gift.
Purchase your scratch off map here
2. Country or City Map Photo
Did your traveler fall in love with a specific country or city? There are some beautiful and unique maps out there highlighting countries and cities. You can get one that details the subway system or a graphic map outlining the counties.
You can find these on Amazon, Etsy, or Society 6.
3. Travel Themed Jewelry
One of my favorite travel gifts for women is travel themed jewelry. Many of the pieces are simple, take up absolutely no space in a carry-on, and are beautiful reminders of our passion for travel. My best friend gave me a necklace engraved with coordinates of my favorite place, Galway, Ireland. It was a simple necklace, but a grand gesture. If she doesn't have a favorite place just yet, put her home coordinates on it so she never feels too far from home. You can find shops on Etsy that make these!
There is an awesome shop called Vagabond Life that specializes in travel themed jewelry. From a simple bracelet with a world charm to their signature key ring with rings for every continent, country, state, and national park. So no matter where she travels, there's a ring for her!
Note: You can use the code KATIM20 for 20% off of Vagabond Life
4. Travel Themed Coffee Table Books
A great travel gift for women who love to read is a travel themed coffee table book. One of my all time favorites is She Explores. This book is a compilation of 40 women's stories who are inspired by adventure and travel. Your traveling friend will relate to the stories and the women in this book more than you know. On the days she doesn't trust herself she will turn to the women in this book. It truly is a great travel gift for her!
5. Beginner's Guide to Solo Travel E-Book
Is your travel obsessed friend starting her own solo travel journey and feeling a bit overwhelmed? Show her you support her travel dreams by gifting her this beginners guide to solo female travel, written by yours truly. It's filled with practical travel tips and the steps she needs to take to book her first solo trip. I promise, she'll love it and you for your support.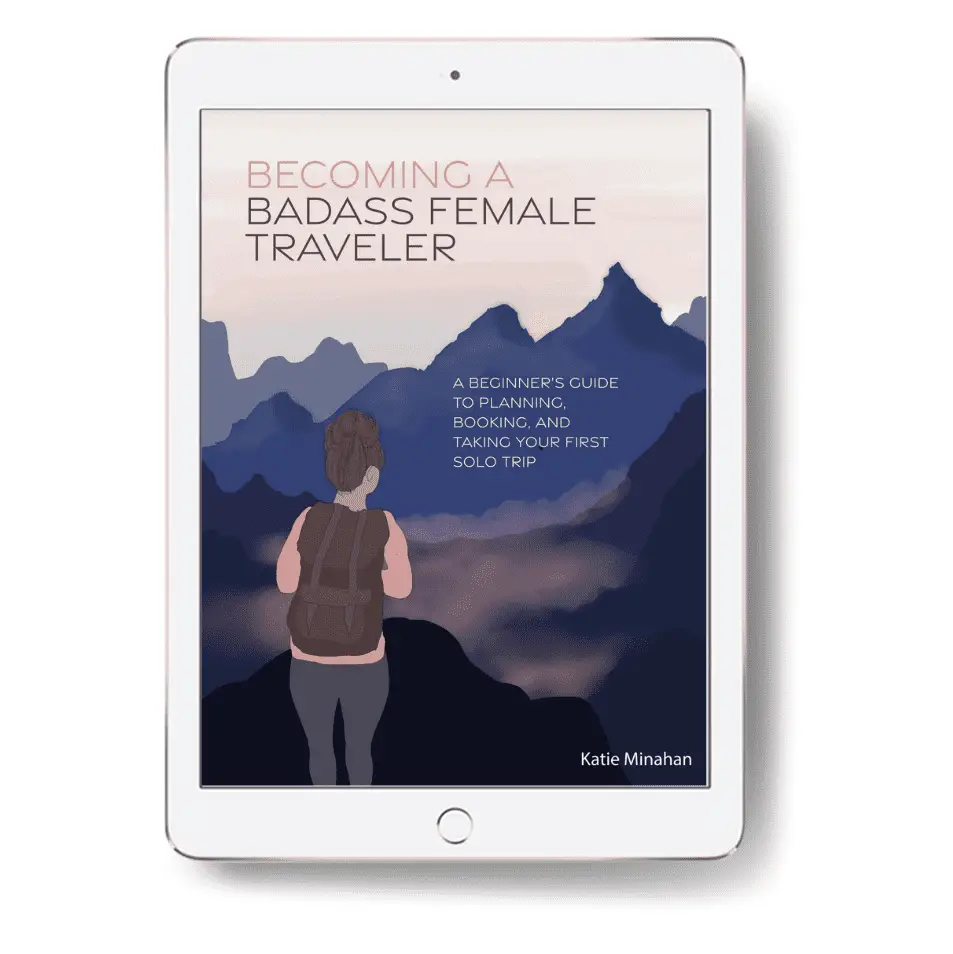 6. Travel Journal

 
Travel journals are a great way to help the adventurer in your life record memorable travel experiences, dream about future travel destination, and things she'd like to see and do on her adventures. There are travel journals that are simply blank pages for her to write whatever she wants, others come with prompts, and then there are some really extravagant ones where you can keep pictures, tickets, etc.
Alternatively, if she has a journal practice and really enjoys blank pages, I designed the one below!
Purchase her travel journal here
7. Portable WiFi
There are so many places in the world where WiFi just isn't a thing. It can be a bit of a struggle when you're traveling solo to not have any connection to your friends back home. Or if she's become a digital nomad, she'll need reliable WiFi to stay on top of her work. Enter portable WiFi with Solis.
Solis' Global Hotspot provides secure and strong WiFi no matter where she happens to find herself in the world. There are multiple data plans available so she can choose one that works the best for her travel plans.
8. Go Pro
The GoPro action camera is pretty high up on many travelers wish lists, especially for the adventurer or water lover. The GoPro is waterproof allowing her to take photos and videos of her underwater explorations. And while on land the camera will provide smooth videos thanks to its built in video stabilization.
Plus, it's lightweight and small, so it won't take up as much space as a traditional camera. While definitely a bit on the more expensive side, the GoPro is an amazing gift for the traveling woman.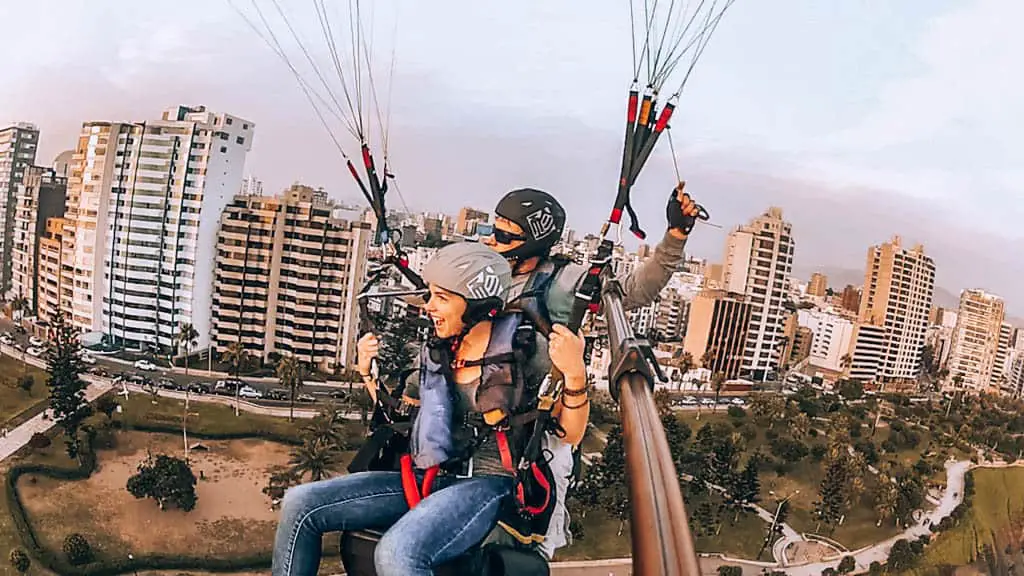 9. Bamboo Cutlery
A lightweight travel cutlery set is a great gift for the foodie traveler. If she likes to eat her way through cities and isn't afraid to try the local cuisine, she'll love this gift. Plus, these reusable utensils will minimize the use of single use plastic while she's traveling.
Purchase her Bamboo Cutlery set here
10. Camera Bag
I have struggled to find a cute camera bag that also protects my camera gear from the elements (or the occasional drop). This Bagsmart Camera Bag ticks both of those boxes. It's waterproof, well padded, and has plenty of space for camera gear. It will fit one camera, 2 lenses, extra batteries, SD cards AND your wallet so you don't need another bag.
The only thing it won't fit is a travel tripod so if she's all about the tripod selfie game, consider this backpack instead. It has space for all of the above, plus a tripod and perhaps a change of clothes. She'll really be able to up level her travel photography game.
11. The Gift of Adventure
One of the best travel gifts for her is the gift of adventure. Find out where she'll be going and research the popular activities there. Figure out one that aligns with your friend's travel style and gift it to her! She will be so excited for the thoughtful gift and the experience will be even more meaningful! There are a number of resources out there to book tours but Get Your Guide is my favorite!
Not entirely sure which tour is right for her? You could give her a Get Your Guide gift card so she can choose.
12. Reusable Water Bottle
I LOVE my Hydro Flask, but it is a bit heavy and clunky when traveling. I've actually lost it a few times while traveling because of that. However, a reusable water bottle is necessary when traveling. It's so much easier to stay hydrated when you have one on hand and it reduces plastic water bottle usage. 
An alternative option to the bulky Hydro Flask style water bottle is a Nalgene or a collapsible water bottle that won't take up much space when not in use.
Purchase her water bottle here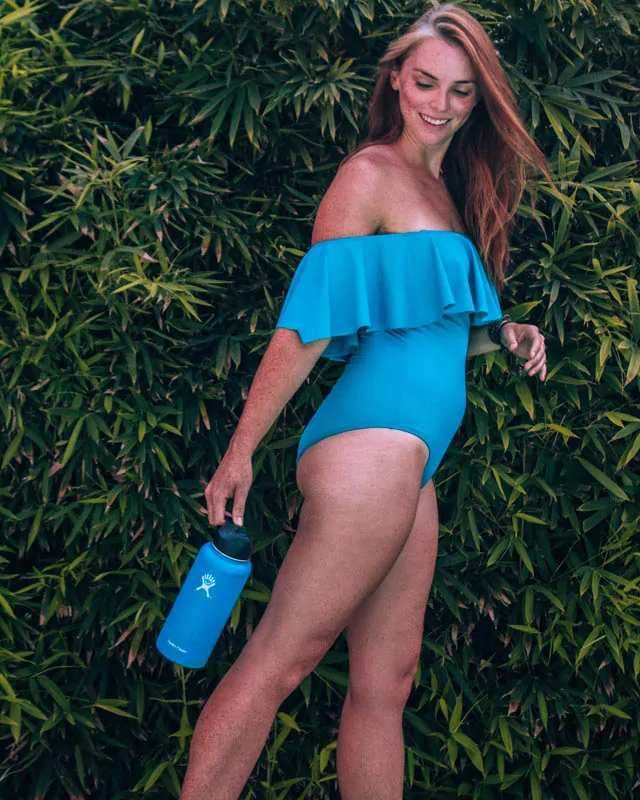 13. Travel Towel
Did you know not many hostels provide towels? Is she going on a beach vacation and needs a lightweight towel that is quick drying and won't take up too much space in her bag? Enter travel towels. These lightweight, quick-drying travel towels are ESSENTIAL for any traveler and make a great travel gift for her. They're not that luxurious, but she will need one!
Purchase her travel towel here
14. Travel Blanket
There is nothing worse than being on a freezing cold plane or in a hostel room with the AC on way too high. Or even camping and underestimating how chilly the nights get. A small lightweight travel blanket is the perfect solution that she will love for her next flight or night under the stars.
This one packs down SUPER small, is incredibly lightweight but will still keep her warm. For more ideas for what she might need for a hostel stay, check out this hostel packing list.
Purchase her travel blanket here
15. Packing Cubes
If she hasn't heard about packing cubes yet, she soon will and she will want them. Packing cubes seriously maximize space while also keeping her items organized. Using these she'll be able to find exactly what she needs when she needs it. I use both of the packing cubes shown below for everything from a weekend getaway to a multi month adventure.
16. Water Filter
Does your friend go off the grid frequently? So much so that you worry about her getting sick from contaminated water? If she is traveling somewhere without clean drinking water, a water filtration system is an amazing gift. I personally love the SteriPEN and LifeStraw. The SteriPen requires a battery charge for the UV light to work, whereas the LifeStraw can be used anytime anywhere.
You can also purchase the LifeStraw filtered water bottle and give her two gifts in one!
Purchase her water filter here
17. Workout Band
One thing that is hard to do while traveling is staying in shape. Sure, she will be walking quite a bit, but it's a bit more difficult to lift weights. If that's her thing, an exercise band is a lightweight and incredibly effective to help her maintain strength. She can hook it on the post of a bed or take it with her to a local park.
Purchase her exercise band here
18. Kindle
A Kindle is an amazing gift for the traveler who loves to read, but doesn't want to be weighed down by heavy books! You could even pre-load some travel books on it for her to encourage her wanderlust. Some of my favorites are Vagabonding, The Good Girl's Guide to Getting Lost, and The Year of Living Danishly.
19. Annual National Park Pass
I absolutely LOVE my Annual National Park Pass – it's such good bang for your buck. For $80 your outdoor enthusiast will have access to ALL US National Parks and Monuments. So if she has any epic road trips planned or a desire to see more than three National Parks in the year, it will pay for itself. And she will be forever grateful to you as she checks our National Parks off of her list.
Purchase her Annual National Park Pass here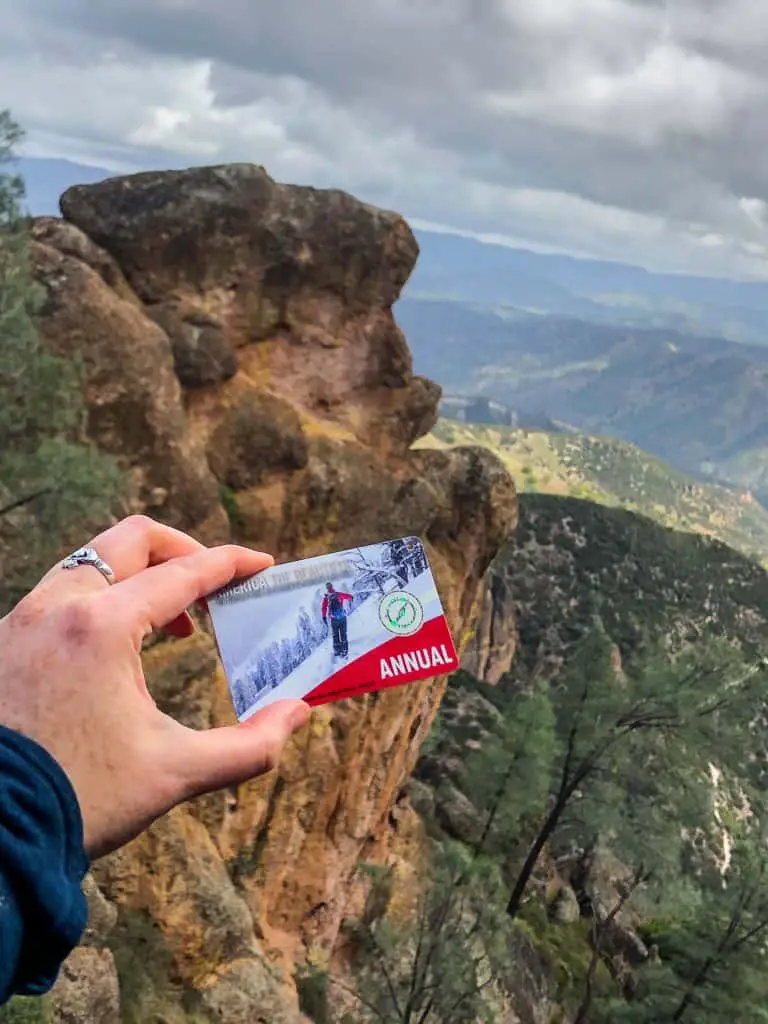 20. Cable Organizer
Most of us travel with multiple electronics these days, from our phones to our cameras and our kindles. And it seems like every device has its own unique charging system. I've lost count of the number of times I've lost a cable to the black hole that exists in suitcases (I think it's the same one the socks and Tupperware lids end up in).
If your loved one is a device heavy traveler as well, save her some hassle and gift her this awesome BAGSMART cable organizer. It can hold multiple cables, extra batteries SD cards and more.
Purchase her travel cable organizer here
There you have it! 20 awesome travel gift ideas for the women in your life who love to travel…solo or otherwise. I promise if you get her something from this list she will absolutely love it. But also remember, that it's the thought that counts when it comes to giving a traveler a gift. If you can make her travels just a little bit better or show you support her through your gift – she will LOVE it.
Looking for other ways to support your solo female traveler? Check out these related posts:
The Ultimate Guide to Solo Female Travel
The Items every Woman Needs on Her Hostel Packing List
15 Epic Solo Female Travel Destinations
Like this post? Pin for later!