If you would've told me I'd live in Detroit, Michigan for a significant amount of time in my adult life, I would've laughed. The first time I ever visited Detroit was in the dead of winter and I remember looking down on Jefferson Avenue from my hotel room and wondering, who would ever want to live here? Is it even safe? One year later, I was loading up a U-Haul to move to Detroit for work. I spent the next six years discovering the best things to do in Detroit Michigan.
During my first year in Detroit, I lived in a suburb called Grosse Pointe. It reminded me of my hometown, had cute homes, a small downtown, and was only a 15-minute commute to work. I decided to live there because Detroit scared me. I believed what I'd read in the news about it being dangerous. Then a relationship began with a guy that lived around the corner from me. Through him, I learned more about Detroit and started to explore the city more.
As my lease ended, so did my relationship. I couldn't stand to be living in such close proximity to my ex so I took the plunge to move to downtown Detroit. I stayed in Detroit for the next 5 years, eventually purchasing a small studio apartment in a vibrant neighborhood just steps away from my favorite cafes and a 3-minute commute to work!
I really fell in love with Detroit. It has a grit that you can't ignore and that makes you believe no matter how far you get pushed down, you can always rise up. Detroit is brimming with creatives and entrepreneurs who fill the city with unique restaurants, shops, and other fun activities. And if you ever need a break from city life, there are parks and a waterfront that feel like an escape.
So come with me in this post, as I share with you some of my favorite things to do in Detroit, and there are a lot, so maybe grab some matcha to sip while you read.
First I want to breakdown where to stay in the main Detroit neighborhoods that are close to all of these activities!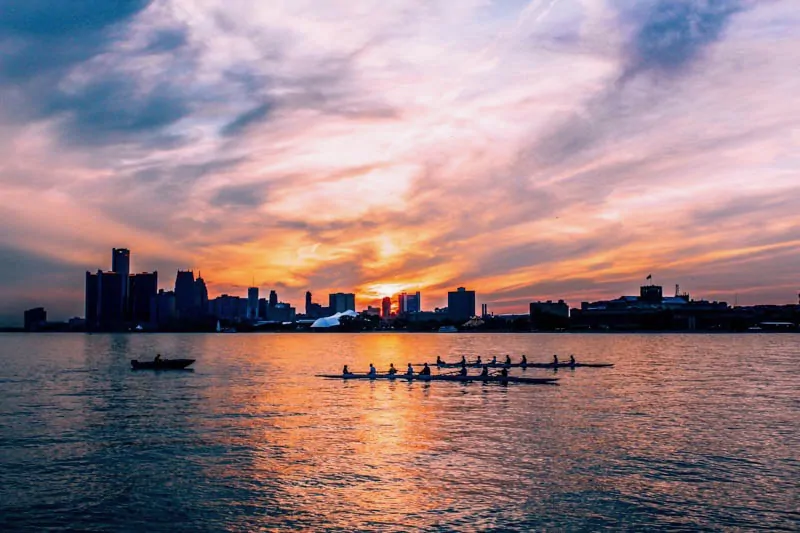 Where to Stay in Detroit
Detroit is a huge city with so many great neighborhoods and some that are definitely not so great. This post will focus on the main neighborhoods in Detroit that I frequented often. No Metro Detroit stuff in this post, it's way too much of a beast already to include anything in the suburbs!
Downtown Detroit 
Downtown Detroit is a good place to start and Campus Martius is the starting point. All of Detroit's main roads expand from here into the suburbs like spokes on a wheel. Seriously, look at it on a map, it looks like the spokes of a wheel, Detroit is truly the Motor City.
From Campus Martius, Woodward Ave continues North through the Midtown and New Center neighborhoods before entering the suburbs. Michigan Ave extends West through Corktown and Grand Avenue heads East.
Downtown is where you'll find plenty of large companies like Quicken Loans, entertainment venues like the Opera House, and Comerica Park. Downtown is home to a wide variety of bars, restaurants, and shops.
Bougie: Shinola Hotel
Budget: Holiday Inn Express
Midtown Detroit
Midtown, Detroit is north of downtown along Woodward Ave and is where I lived for four years and I consider my Detroit home. Midtown is where you'll find a ton of art galleries, and locally-owned shops, intermixed with great restaurants and bars.
This is also where you'll find Wayne State University, Detroit Public Library, and the Detroit Institute of Art. There is a section of Midtown called the Cass Corridor which is essentially just Cass Avenue. Years ago, you wouldn't want to be caught anywhere near the Cass Corridor, now it's filled with shops, bars, cafes, and other businesses. 
Bougie: El Moore Lodge & Residences
Budget: The Lorax House Airbnb
New Center Detroit
A bit further north on Woodward Avenue is the New Center neighborhood. To be quite honest, I didn't spend too much time in New Center, but this is where you'll find the Fisher Building, the Motown Museum, and some great hidden gems of bars and restaurants, like Northern Lights Bar.
Bougie: The Inn on Ferry Street
Budget(ish): The St. Regis
Corktown Detroit
Heading West from Downtown along Michigan Avenue is the Corktown neighborhood. This is where the Irish once lived in Detroit, and where Old Tiger Stadium once stood, and it is such a cute neighborhood. It's actually my favorite neighborhood in Detroit, even above my beloved Midtown. Hipsters have definitely taken over Corktown and brought in their delicious food and overpriced cocktails. But damn they're good.
Here is where you'll find the abandoned train station that has recently been purchased and is undergoing renovations.
The streets behind the train station are where you'll find some of the best Mexican food Detroit has to offer. 
Bougie: Trumbull & Porter
Budget: Hostel Detroit
Are there more neighborhoods in Detroit? Yes, and even these neighborhoods have little subsets of neighborhoods. This could be a post in itself, but that would be boring. But I did want to give you a little lay of the land because I will reference these neighborhoods as I describe my favorite things to do in Detroit!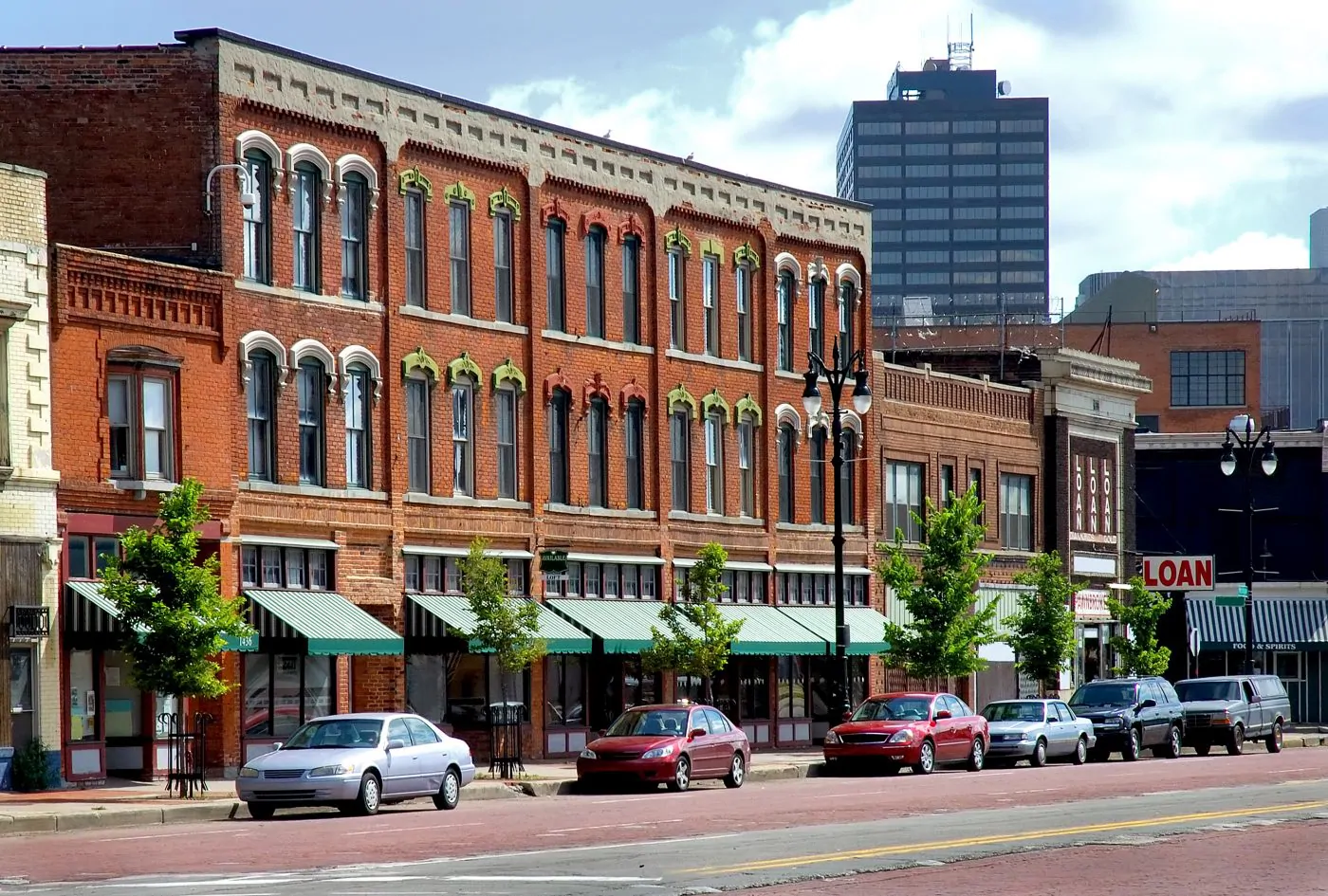 Getting Around Detroit
Detroit is the Motor City and having a car will really make getting around Detroit much easier. There are a few public transportation options, but really a car is best for getting to many of the places I discuss here.
QLine
Detroit does have a light rail that runs from Downtown to New Center along Woodward Avenue. So if you find a good parking spot either in Midtown or Downtown, you could always take the QLine to get you to places along Woodward Ave.
The People Mover
The People Mover is similar to the MonoRail in Disneyland. It runs in a one-directional circle through many of Downtown Detroit's main destinations. So for instance, if you're near the Marriot on the Riverfront you could ride the People Mover to Grand Circus Park to get you closer to Comerica Park and the Opera House.
Ride Share
If you really don't want to rent a car Uber and Lyft are widely available.
Alright, now that we've got the logistics out of the way, let's dive into the best things to do in Detroit!
The Best Things to Do in Detroit, Michigan
Explore Campus Martius
Surrounding Campus Martius park there are plenty of restaurants, coffee shops, and bars. I suggest trying out The Plant Coffee Roasters and Grand Trunk Pub.
Aside from the wide variety of restaurants and bars in this area, there are two times of year that make Campus Martius a great destination: winter and summer.
In the winter a skating rink goes up in Campus Martius as does a giant Christmas Tree. There are festivals held here that are reminiscent of European Christmas Markets. And on New Year's Eve, an English D drops!
Once the snow melts, the ice rink gets replaced by sand and a beach bar! Food trucks line Cadillac Square and Detroiters come out from hibernation to enjoy the sunshine with sand beneath their toes!
Connect with Nature on Belle Isle
Belle Isle is a place that I was told to avoid when I first moved to Detroit. Apparently, people would wait for cars to breakdown or stop on the bridge that connects Belle Isle to the city and rob them or steal their cars.
Things have drastically changed since I moved to Detroit.
Once I got over these rumors, Belle Isle quickly became one of my favorite places in Detroit. This beautiful park was designed by the same person who designed Central Park in New York City, so you know it's legit!
It's the perfect place to go to escape the heat of the summer and swim at hippie beach, a small area with sand where you can swim in the Detroit River. Or you could rent a paddleboard or kayak from RKC Adventure located on Belle Isle and paddle along the canals. Also located on Belle Isle is a Conservatory filled with a wide variety of plant species, an Aquarium, and a yacht club, among other stunning buildings used for various purposes.
Belle Isle is actually the perfect place to watch the sunset at the aptly named sunset point. From this point in the park you'll look over Detroit's skyline as the sun sets behind it.
Belle Isle is a stunning place to spend a summer afternoon in the city. You could easily pick up food from Eastern Market, ride bikes down the Dequindre Cut and along the riverfront to Belle Isle Park and have a picnic at sunset. You could also drive as there are plenty of places to park on Belle Isle.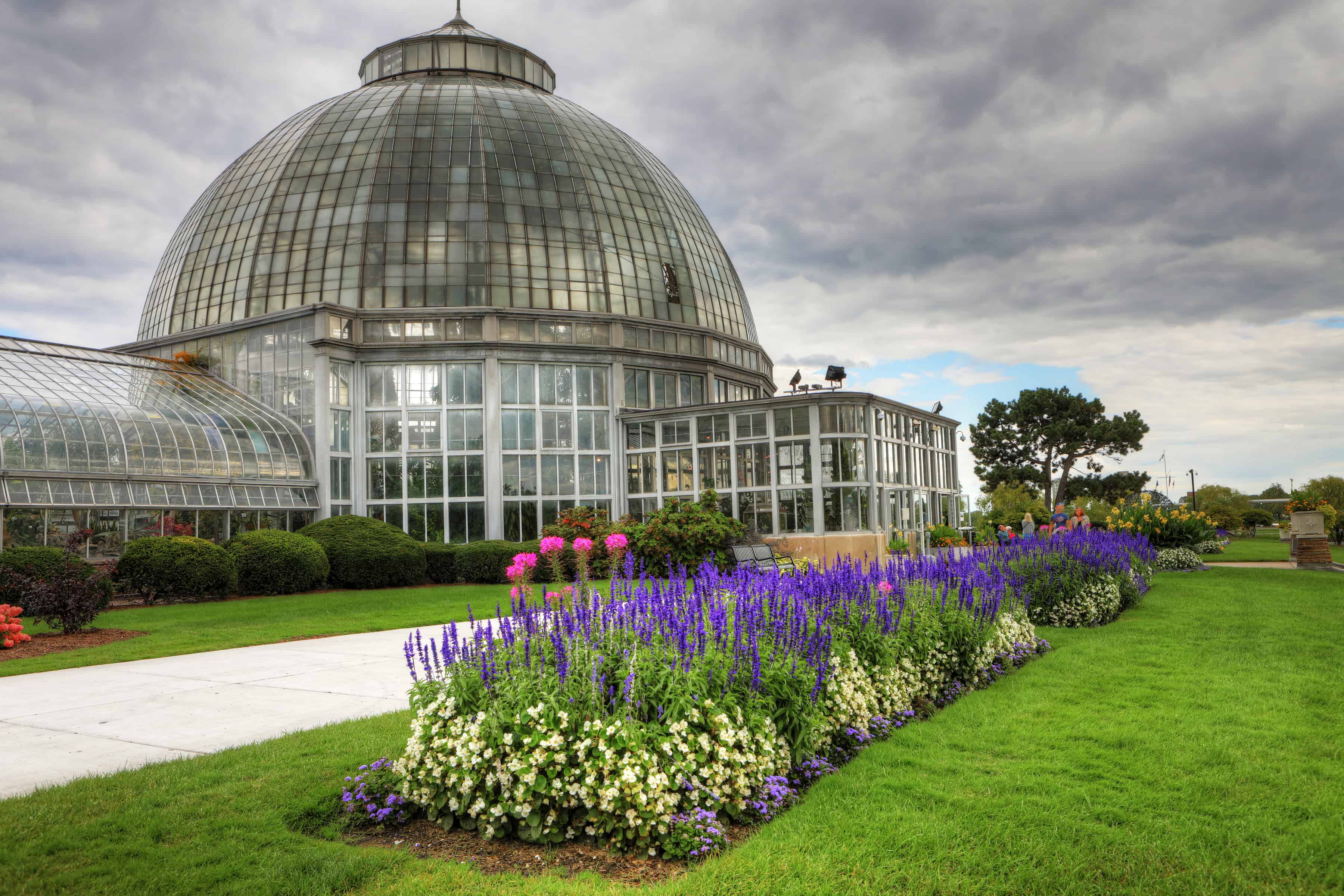 Take in a Sporting Event
If watching professional sports is up your alley, then Detroit has you covered. Detroit is home to all major sporting events and the cool thing is they're all located within walking distance of each other (with the exception of the MLS team which plays in Hamtramck).  Both the Red Wings and the Pistons now play in the brand new Little Caesars Arena, which bridges the gap between Downtown Detroit and Midtown Detroit. Just across the street and down the block is Comerica Park, home of the Detroit Tigers and directly across from that is Ford Field where the Detroit Lions play.
Once the Pistons moved back to Detroit, I always joked that hypothetically and at a very specific time of the year, you could see all major professional sporting events in one day in Detroit, without having to move your parking spot!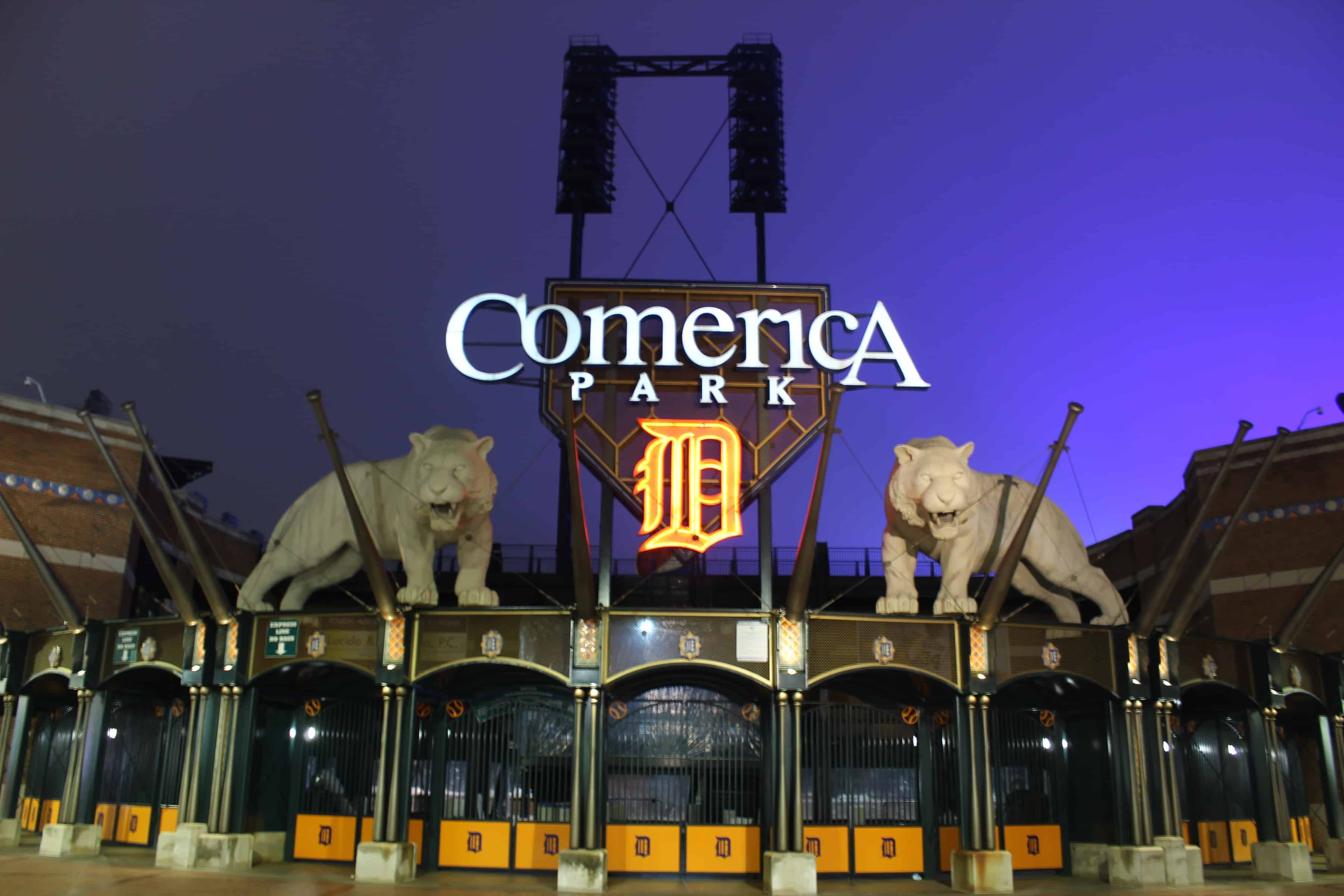 Go Fowling
Have you ever heard of Fowling? Neither had I until a Fowling Warehouse went up in Hamtramck and it became my go-to first date place in Detroit.
Fowling is a weird combination of Football and Bowling that results in a ton of competitive fun. Here's the set up for Fowling. You have two platforms set up across from each other (think cornhole), on top of these platforms are bowling pins, set up exactly like Bowling. Then you have a ball that is a cross between a rugby ball and a football. Opposing teams pick a platform to "protect" as they throw the ball to the other platform and try to knock all of the bowling pins off! 
But there is no protection from other players so if a stray ball knocks one of your pins over, then it counts! So you have to stay alert!
It really is such a fun night. They also have a full bar and you can bring your own food or order delivery while you're there. They also have stage but I never saw a performance there.
Plus, it's inexpensive, only $10 per person. 
Since its 2014 inception in this very warehouse in Hamtramck Michigan, the Fowling craze has spread to other locations in the US. I'm just waiting for it to sweep California!
For opening times and to book a reservation check out their website
Ride Bikes on the Riverwalk & Dequindre Cut
The Detroit River runs in between Detroit and Canada and the Detroit Riverfront is the perfect place to get outside.
I suggest renting a bike from The Wheelhouse located on the Riverwalk and going for a bike ride along the Riverwalk paths. There's not much to really "see" in this area, but it is really pretty and a fun way to spend an hour or so.
Alternatively, you could combine this bike ride with a ride along the Dequindre Cut. 
Once a railway, the Dequindre Cut is now a pedestrian and bike only pathway that runs below street level and connects the Riverfront to Eastern Market. Along the Dequindre Cut, you'll find provocative street art and in the summertime shipping containers fill a portion of the Cut and offer drinks, food, and other activities. 
Get Your Schvitz On
My former coworker turned me on to The Schvitz on a recent trip back to Detroit. This is a true hidden gem in Detroit. The exterior of the building definitely looks like a place you don't want to go into, but once you step inside, you'll find a relaxed atmosphere, which is good because The Schvitz is a bathhouse!
It reminds me of the bathhouses of Budapest, but on a much smaller scale. When you enter, you'll pay $30 and receive a robe, towel, and locker. The main level has locker rooms, plush couches, and a cafe. The lower level is where you'll find the sauna, steam room, and cold pools. They offer a variety of spa services as well, like a traditional Platza massage (they gently hit you with leaves – it's amazing). To book in advance check out their Instagram.
The Schvitz offers women only, men only, and coed bathing hours throughout the week. Check their website for more details.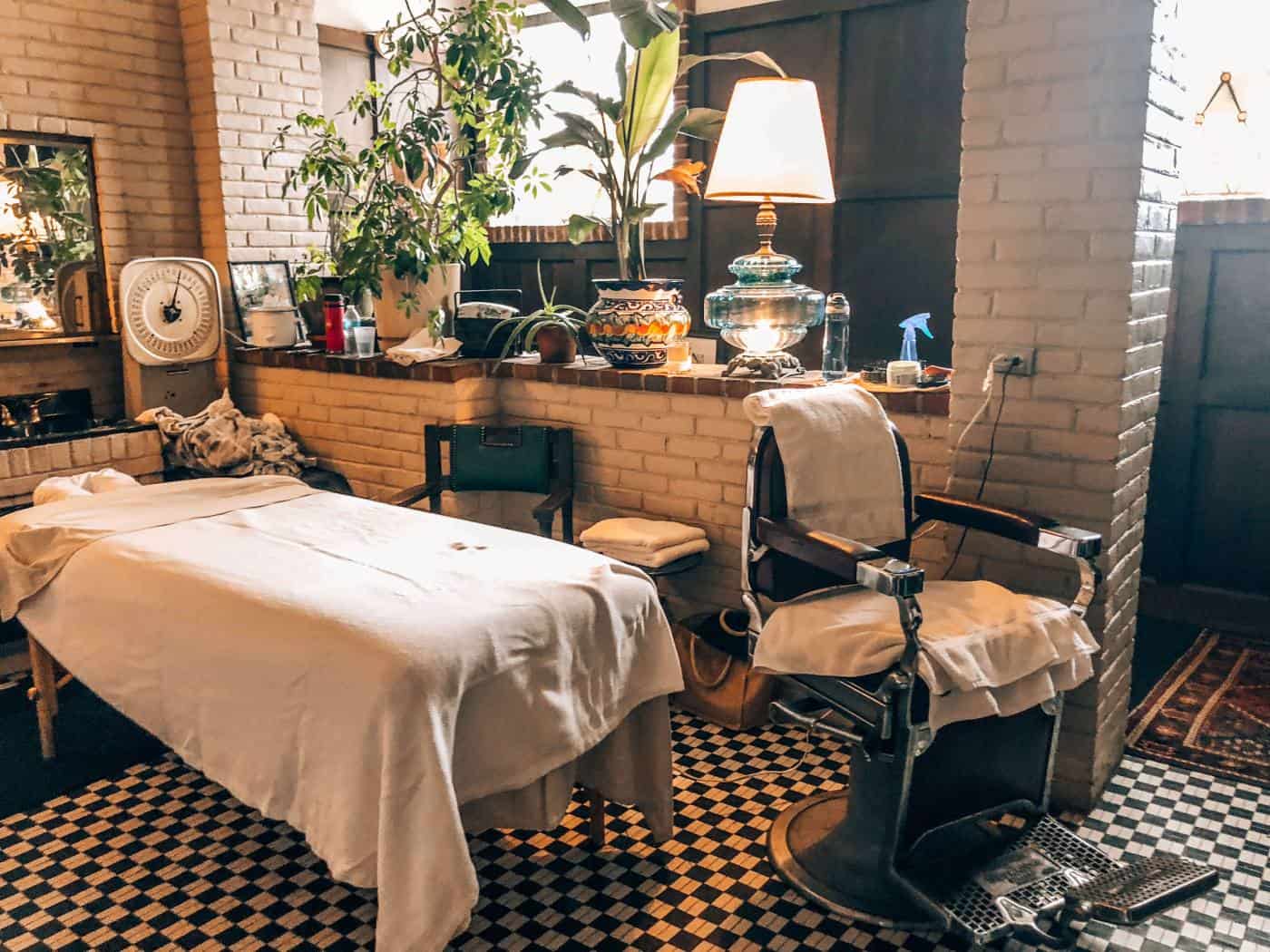 Take a Yoga Class
When I travel, I always seek out a local yoga class, whether it's held at a studio or a free offering at a hostel. Sometimes I am pleasantly surprised by the quality of the class, other times, I just have to laugh it off as an experience.
However, my yoga practice began in Detroit. I bounced around a few studios before finding my yoga home at Detroit Yoga Lab. It was here that I took my 200-hour vinyasa teacher training and developed a solid yoga practice. The owner, Naomi, is incredibly warm and welcoming, and all of their teachers are amazing! They offer special deals for out of towners too!
So, if you're in need of a good yoga class to reset from your travels, go say hi to the good people at Detroit Yoga Lab. They offer deals for out of towners too!
Eastern Market
If you happen to be in Detroit on a Saturday in the summer then you absolutely must go to Eastern Market. While you can go every Saturday as the market is open year-round, there is just something about a Saturday Farmers Market in the Summer. Bert's Marketplace Jazz will have the BBQ fired up and performers singing their favorite Motown tunes. People will be spilling out of the sheds with baskets filled with local produce, eggs, bread, and flowers. And the line for Supino's pizza (one of the best in Detroit) will be around the block! Seriously, people flock to Eastern Market on Saturdays and it's such a great place to witness the melting pot that is Detroit. 
If you do want to skip the majority of the crowds though, be sure to get there first thing in the morning or later in the afternoon. 
Then on Sundays, the Market takes on a more artsy feel as local artists come to sell their creations. There will still be some food vendors if you couldn't make it to Saturday's Market.
But Eastern Market is more than just a Farmers Market. The streets surrounding the sheds are home to some of Detroit's best cafes, eateries, dinkeries, art galleries and other locally owned businesses. Plus there is an event each year called Murals in the Market where famous street art artists from not just Detroit, but around the world, come to adorn the walls with their creations.
So wander a bit down the side streets and pop into the shops, you'll be pleasantly surprised by what you find in Eastern Market.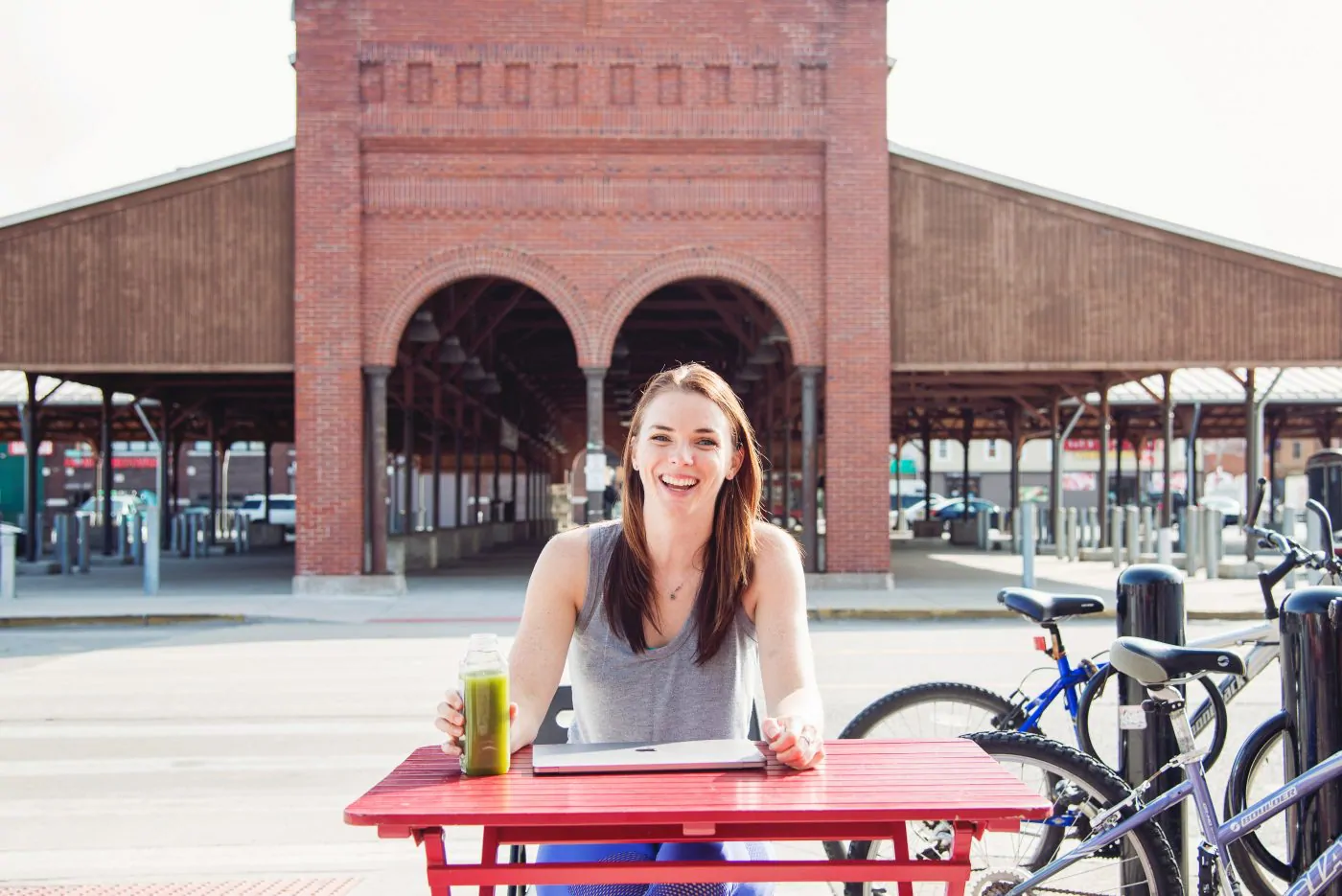 Shop Local
Detroit is a hotbed for entrepreneurs. As such, there are a number of locally owned businesses, many also owned by women, that are perfect for finding unique gems. New spots seem to pop up overnight, so this is certainly not an exhaustive list, but I've curated my favorite local shops!
Shinola
Shinola is now an international luxury brand that sells watches, journals, bikes, and other leather goods. But it was born in the New Center neighborhood of Detroit Michigan and its flagship store is located on Canfield in the Midtown neighborhood. This location is where you'll not only find all of the brand's luxury goods but also a window into their creation as you can watch the designers work on everything from leather straps to bikes at the back of the shop.
Nest & City Bird
Located across the street from Shinola are two different shops owned by locals who live in the Midtown neighborhood, Nest and City Bird. 
Nest is a home goods store where you can find everything from throw pillows, to bath bombs, to hanging succulents. 
City Bird offers jewelry, clothing, cards, and other unique gifts for yourself or someone who loves Michigan.
Source Booksellers
Source Booksellers is an Independent Bookstore also located in the Midtown Neighborhood. This woman-owned business found its home in the Cass Corridor in 2013 and has been supplying the neighborhood with nonfiction books to enhance life ever since. You will find mainstream books such as Michelle Obama's Becoming alongside more unique books such as The Use of Wild Plants. You're in for a real treat if Janet, the owner, is in as all you need to do is provide her with a topic of interest and she'll invite you to take a seat as she pulls out the best books to suit your needs!
The Peacock Room
Located in the lobby of the stunning Park Shelton apartment building is the locally, and woman, owned Peacock Room. If you have an upcoming event that you need a unique dress or piece of jewelry for then the Peacock room is for you! This boutique is definitely a nod towards the classic fashion of the 1920s-1960s and you will definitely find something that suits your style. Here, I found a great dress for a wedding and multiple pieces of jewelry.
The Farmer's Hand
What I wouldn't give for a Sunday morning shop at The Farmer's Hand. This small gourmet grocery store located in bustling Corktown is where you can go to find all Michigan products and produce. It's owned by two ladies who also offer a variety of pre-made sandwiches and salads to take with you as you explore the city or eat at their window facing table. This is the perfect place to go for all of your farm to table creations!
Eldorado General Store
When I walked into the Eldorado General Store, it felt like a shop that belonged in Joshua Tree, California – not in Detroit. But that's exactly what the Eldorado creator. Erin, intended when she put together this vintage general store. It's filled with clothing and trinkets that she collected on her journey from the West Coast and you are sure to find something that leaves you feeling inspired.
John K King Used & Rare Books
I'm not sure if this is technically in Corktown, but it's on the border between Corktown and Downtown, so I'm going with it being in Corktown. John King Books is a book lover's heaven as four floors are filled from floor to ceiling with almost any book imaginable.
You could literally get lost in here for days! The unique thing about John King Books is that they don't use any sort of database in their store. So while the books are organized by genre, if you're looking for something in particular, then their very helpful staff is there to point you in the right direction. 
Detroit vs Everybody
I'm almost positive you've seen or heard of the Detroit vs Everybody movement, although you may not know it. Tommy Walker was fed up with all of the bad press surrounding Detroit so he created a brand to uplift and instill pride in Detroiters. Detroiters LOVED this idea and Detroit vs Everybody took off as professional athletes, rappers, and more began wearing his designs. And as this happened, plenty of people started to create knock offs where you can create your own shirt that has your location vs. everybody. 
While you're in Detroit you should definitely stop by the Eastern Market location to support the original movement to tell a different Detroit story.
Detroit Hustles Harder
Detroit Hustles Harder is all about elevating talented Detroit artists through collaborations. While you can shop their own brand of Detroit Hustles Harder products, you can also support local artists through these collaborations like Murals in the Market, Detroit Wick, Ouizi and more. 
Or if you view yourself as a hustler after your own dream, then pick up a shirt or mug to remind you to hustle like those who have brought a positive light on Detroit.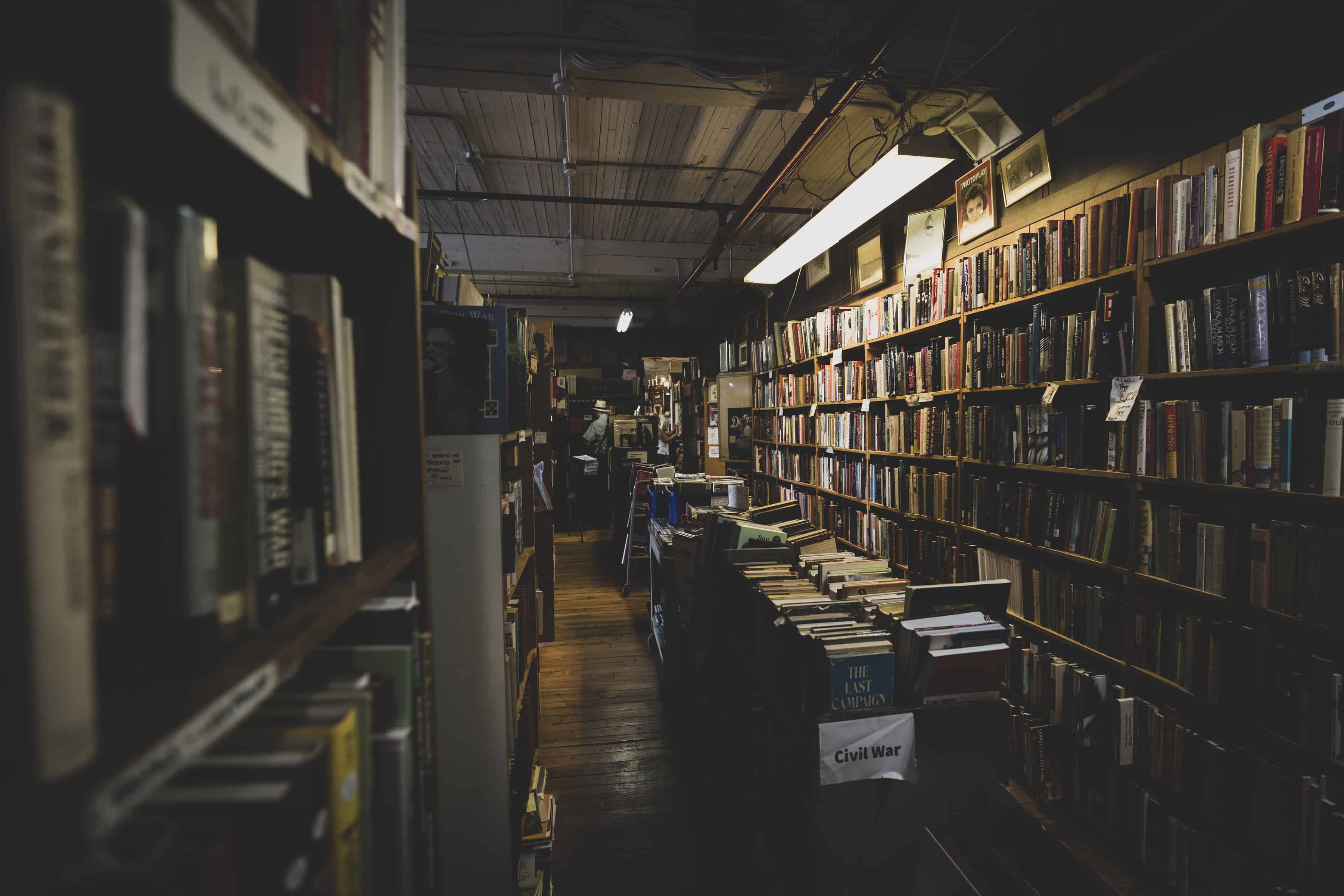 Where & What to Eat in Detroit
I go into details with what to eat in Detroit in another post, so I'm just going to give you the bullet points in this one! Be sure to check out my where & what to eat in Detroit post for all of the inside scoop!
Wings @ Sweetwater

Bacon-wrapped dates & Sangria @ La Feria

Steak @ Mario's

Brunch @ Dime Store, Honest Johns, Parks & Rec, The Hudson Cafe, or Rose's Fine Foods

Burger @ Grey Ghost, Green Dot Stables, or the Bronx Bar

Anything @ Selden Standard

Charcuterie board @ Republic

Pizza @ Supino's, Jolly Pumpkin, Motor City Brewing Works, or Nikki's

Twice cooked egg @ Chartreuse

Pie @ Sister Pie

Any sandwich @ Mudgie's Deli or Stache

Green juice @ Beyond Juice
Where to Drink in Detroit
Many of the restaurants listed above also have excellent cocktail menus, so I'm going to keep this list strictly for bars not mentioned above.
Cafe d'mongo's – a speakeasy located in Downtown Detroit where you should order the Bees Knees

The Bronx Bar – a college hang out and dive bar which has a patio that is perfect for a sunny day in Midtown

Detroit City Distillery – a craft cocktail bar located in Eastern Market

Batch Brewing – a local brewery located in Corktown

Two James Spirits – a craft cocktail bar located in Corktown

Motor City Wine – a wine bar offering a wide selection of wines including wine slushies in Corktown
Coffee Shops in Detroit
I do a deep dive into Detroit's coffee shop scene in another post, but here is a quick overview of my favorite coffee shops. For the full list and all of the details, head over to this post.
Avalon – a bakery first, coffee shop second they offer freshly baked breads and treats – get the date bar

SocraTea – located beneath an apartment building this is a great spot for pots of tea and a good book. Their matcha is spot on

Bottom Line – a basement coffee shop located near Wayne State's campus, this definitely has a college vibe

Astro – if hip pour overs are your thing then Astro is right up your alley in Corktown

Great Lakes Coffee – a large coffee shop that is great for remote working located on Woodward Ave that also offers a full bar if your work takes you from morning to night. Their matcha is also on point.
Catch a Concert in a Unique Venue
Detroit gets all the big-name artists coming through town, they tend to play at Ford Field or Comerica Park. And while I've been to concerts at all of the stadiums, with the exception of Little Caesars but the addition of Cobo Hall, my personal favorites where the smaller venues.
You've seen 8 Mile, right? You know the Shelter where Eminem performs? Yep – saw a hip hop show there my first year in Detroit. The Shelter is actually located on the lower level of a venue called St. Andrews Hall where I've seen multiple acts from country to Irish Pub Rock
The Masonic Temple in Detroit is the largest Masonic Temple in the world and you can see a wide range of performances there! A friend brought me there to see Lindsey Stirling and got me hooked on her music. The Masonic Temple also hosts a massively popular Halloween Party each year called Theatre Bizarre.
On Woodward Ave in Midtown you'll find another venue called the Magic Stick, which is actually part of a bowling alley and I'm pretty sure the whole complex is called Majestic – this always confused me. Either way, this venue is host to a number of bands, usually just getting their start. The White Stripes played here in their early days as did Modest Mouse! I saw one band here that had a blues grass vibe, but many different genres play here!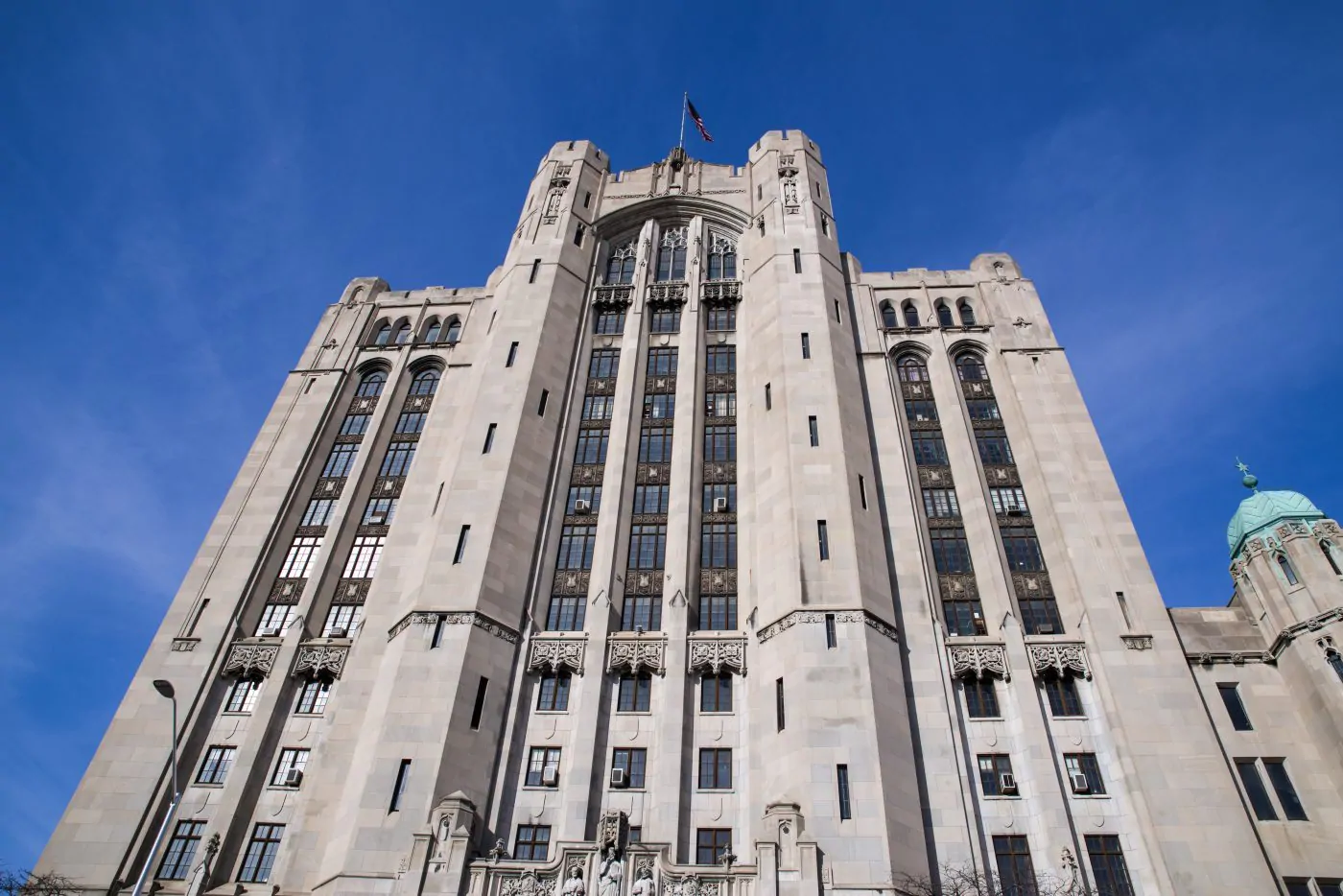 Enjoy a Boozy Jazz Brunch at Cliff Bells
Cliff Bells is a Detroit establishment dating back long before prohibition. And when you walk in, it feels like you've stepped back in time with its dark and luxurious decor and live Jazz playing on stage. Plus every Sunday they host a Jazz Brunch which from what I recall offered bottomless mimosas. Or I could've just told the waiter to keep 'em comin'. Either way, it's all a little foggy, which is all the more reason to step inside for brunch at Cliff Bells.
Sing Motown at Hitsville USA
In recent years Detroit has given us Eminem, Kid Rock, Big Sean, and Jack White, but before all of them came The Four Tops, Stevie Wonder, The Jackson Five, and The Temptations to name just a few of the musical legends got their start in the small house on West Grand Blvd, Hitsville USA.
A tour through Hitsville USA will teach you all about how Berry Gordy turned an $800 family loan into a hit-making machine. You'll see a hole in the ceiling that allowed them to get a unique sound, you'll learn why record covers did not show the faces of the artists, and at the end of the tour, you'll have the opportunity to sing in the same studio where hits such as My Girl and Shop Around were recorded.
You can only visit the museum through a guided tour that costs $15.00. It's definitely worth it to understand the role that Motown played in the history of not just Detroit, but the US.
For more information on planning your visit to the museum, check out their website.
Attend a Festival
There are a number of festivals throughout the year in Detroit. The ones listed below are the most popular. I haven't attended all of them, as not all interest me, but that doesn't mean they won't interest you!
Movement is an electronic dance festival held every Memorial Day weekend, which honors Detroit as the birthplace of techno. It takes place in Hart Plaza and attracts artists from all over the world. 
Marche du Nain Rouge is such a weird party but in such a good way. This tradition refers to the folklore of the 1700s when a red dwarf cursed Cadillac and the city. Now, it's a bit like Mardi Gras with a variety of floats and the very last float has a red devil. Festival goers then "chase" the devil out of Midtown as he taunts them along the parade route. I went two years in a row as the parade started on my block and thoroughly enjoyed seeing everyone's costumes. This takes place every March in Midtown.
Detroit Jazz Fest takes place every labor day weekend at various venues throughout the city. There is usually a main stage in cadillac square in Downtown and performances are free.
Detroit Grand Prix is exactly that, a racecar race that is held on Belle Isle at the end of every May. The Grand Prix took a hiatus after 2008, but came back full force in 2012. While I didn't attend, I could hear the cars doing their thing from my apartment balcony!
Dally in the Alley might be my favorite festival in Detroit. This is a huge community event held every year in the Midtown neighborhood. For one day the street turns into a huge block party with various food vendors, musical performances, vendors, and more. It's honestly so much fun to just wander around and people watch at this event. You'll hear people asking if they're going to Dally – this is the event they're referring to. And if you're in town, definitely check it out!
Watch a Play
From Operas to Broadway Shows to Comedians there is entertainment for everyone and a stunning Detroit theatre to house it. I'd almost say it doesn't really matter what the show is, the building it's housed in is the biggest treat. So whatever you do, get yourself to a show. Each of the theatres are beautiful in their own right and have their own unique flavor. 
First, there is the Detroit Opera House where I saw the late and great Anthony Bourdain give a talk about life. Then there's Fisher Theatre where I saw the Book of Mormon. And in the Fox Theatre I saw Fluffy the comedian and the Fillmore I saw Irish Rock Band, Flogging Molly.
Each of the theatres holds a variety of shows throughout the year, so see what's playing when you're in town!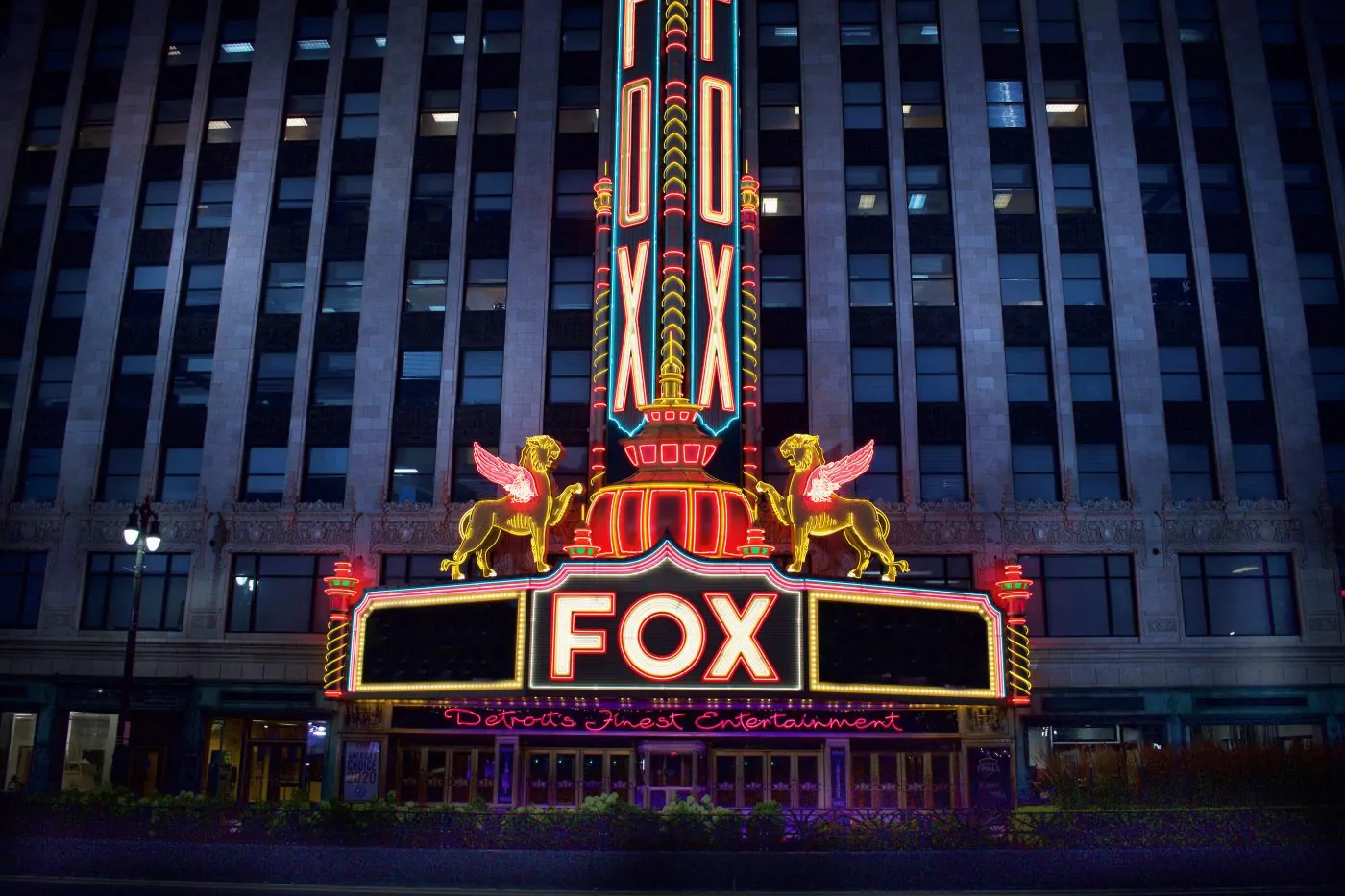 Hunt for Street Art
I've touched on Detroit's street art a few times throughout this post but I want to expand on it a bit more here. There is street art everywhere in Detroit from Woodward Avenue to the Heidelberg Project and it's definitely something to drive around a see.
A few key places to find Detroit Street Art
Dequindre Cut

Eastern Market

Detroit's West Side near the old train station
A note on the Heidelberg Project
The Heidelberg Project is the result of the work by local artist Tyree Guyton who transformed his neighborhood on Detroit's east side into an indoor/outdoor art gallery. He cleaned up his neighborhood by turning vacant lots into art-filled lots and abandoned homes into canvases. As a result of his work, attention has been drawn to the plight of many Detroit neighborhoods.
The Heidelberg Project is found on Heidelberg Street on Detroit's East Side and while I do recommend checking it out if you have the time, I also have to tell you to exercise caution. Ensure your vehicle remains locked and all valuables out of sight. I don't recommend venturing off the beaten path in this part of the neighborhood, stick to Heidelberg street.
Additionally, changes are being made to the current Heidelberg project. As the installations are outdoors, the many Michigan winters have made them weathered. So the artist is taking some of them down, but I'm hopeful he will leave the polka dot house!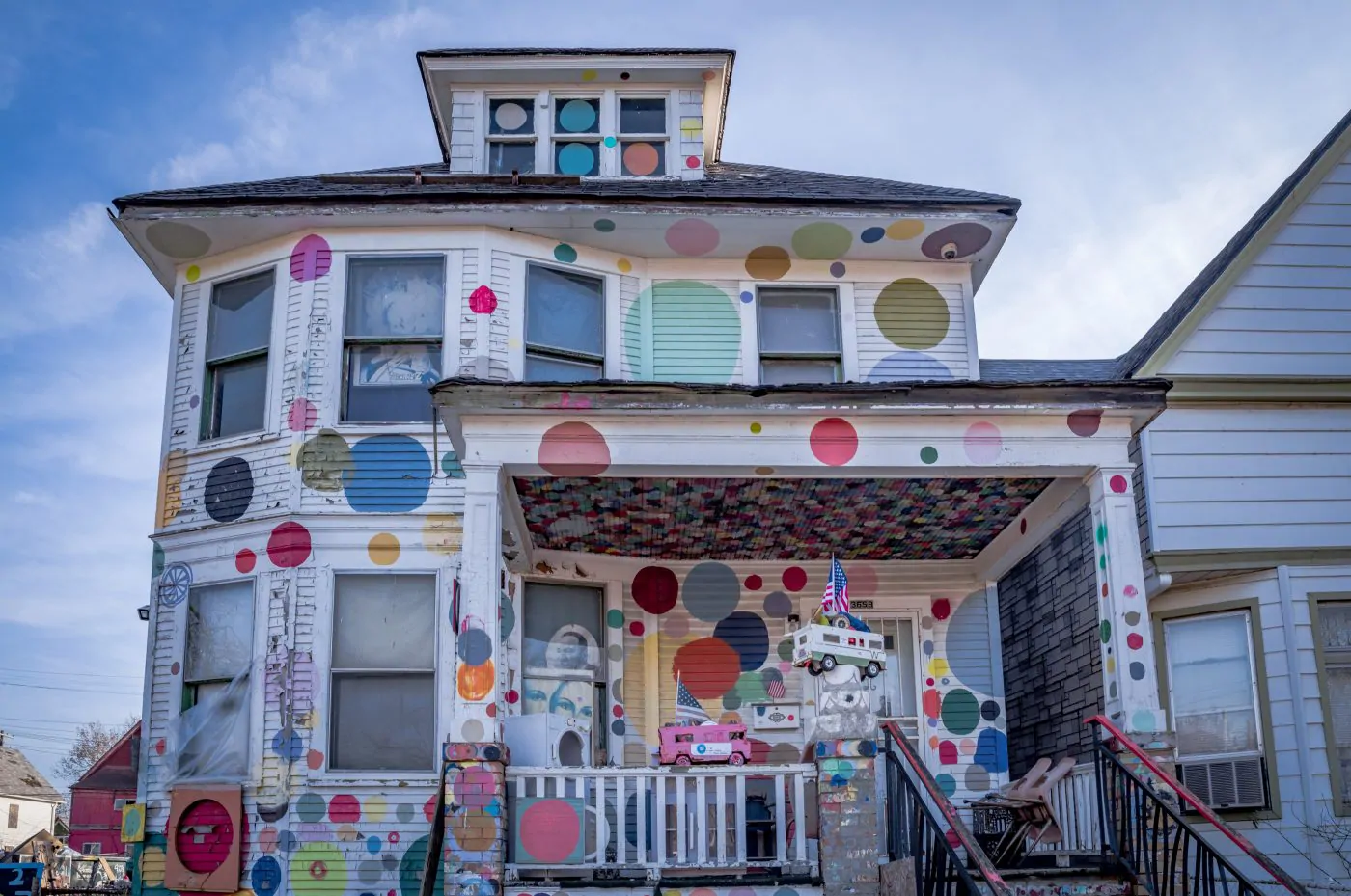 Express Awe at the Architecture
Now, I'm no architecture buff and before I lived in Detroit I couldn't tell you that Art Deco was even a style of architecture. As such, I'm not going to school you on Art Deco here, but just know that Detroit is a great place to get your Art Deco education. I was amazed at the beautiful buildings that make up Detroit's skyline with their intricate geometric patterns and stunningly colorful ceilings.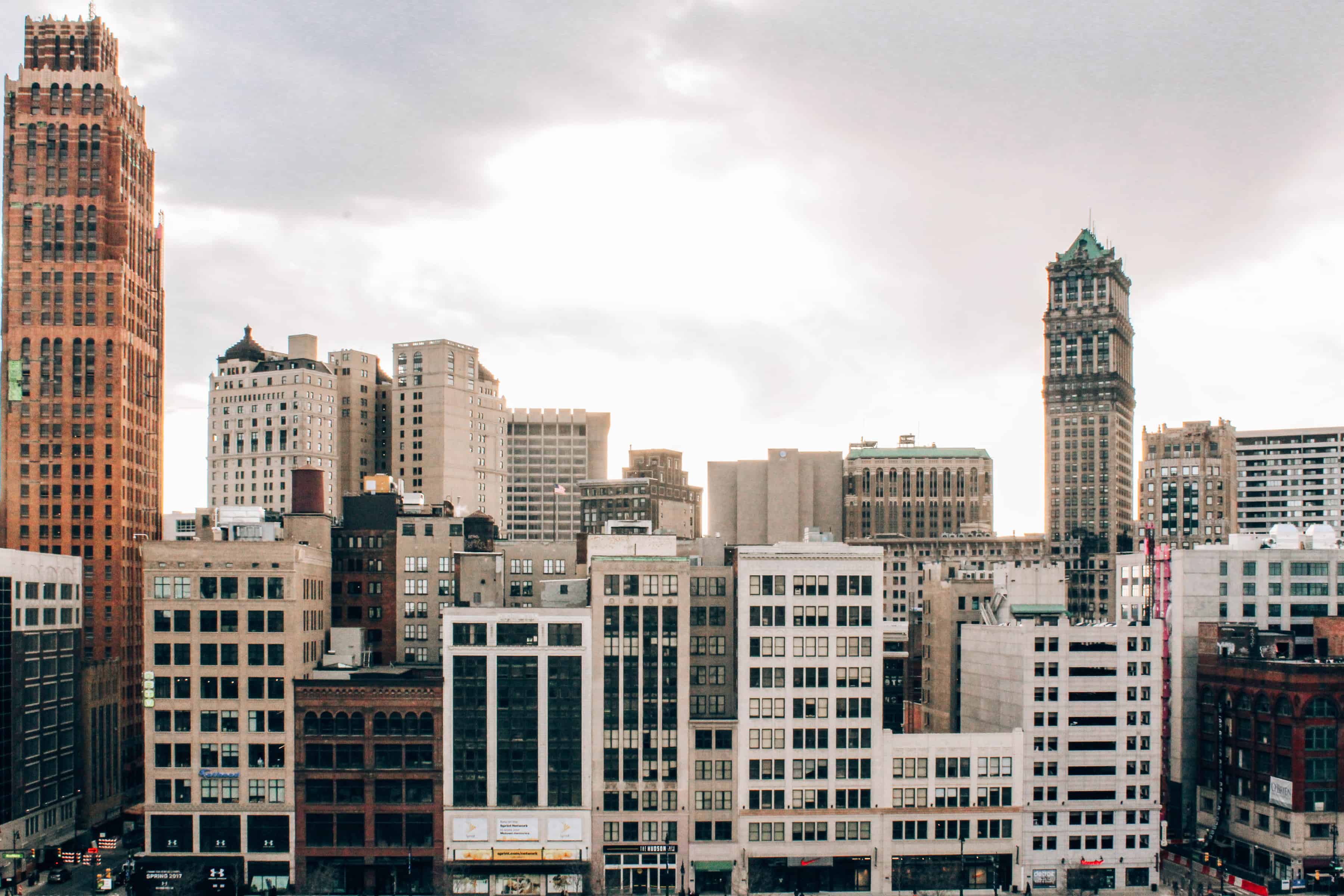 There are a few key buildings to keep your eye out for:
The Fisher Building
The Fisher Building is the epicenter of Detroit's New Center neighborhood and its height can be seen from various places throughout the city. The Fisher Building is home to the Fisher Theatre where you can watch any number of Broadway shows – I saw the Book of Mormon there!
Inside you'll find a beautiful hand-painted ceiling, the gold doors of the theatre, and stunning chandeliers. It's free to wander around and a guided tour is also free if you want more insight on this building and access to the panoramic views on the 22nd floor.
The Guardian Building
If only all office buildings looked like the Guardian Building, maybe going to work wouldn't be so terrible?! This is my favorite building in Detroit, just walk inside and you'll know why. I didn't know geometric patterns could be beautiful until I saw the Guardian Building's ceiling, but mostly I love the combination of blue and pink colors. Seriously, don't miss stopping into this building.
It's free to enter the lobby or you can book a free tour to for access to upper floors.
Pure Detroit offers free tours of each of these buildings. Be sure to check out their website for more information.
Grand Trunk Pub
Yep, I'm sending you to a pub to look at architecture. I mean, you can totally have a drink and food while you're here, because that's pretty good too! The owners of Grand Trunk honor its history as a railroad station, keeping its large vaulted ceilings that provide such a unique ambiance to the pub. Then, yes, sit down and order a Detroit Beer.
Get Studious at Detroit Public Library
At its inception in 1921, the Detroit Public Library was called the most beautiful building in Detroit. Even from the outside, you can see why, but once you step inside, your jaw will drop. I remember the first time I walked in the library I was shocked at the decadence of a public library. Two marble staircases take you up to a room with only a few benches and work tables. On the walls of this room are large paintings and vaulted ceilings reflecting the Art Deco heavy time period in which it was built.
Stop in here to marvel at how beautiful a library can be!
Marvel at Diego Rivera's Masterpiece at the Detroit Institute of Arts
In 2014, Detroit was filing for bankruptcy, but before that, the city was considering selling off many of the sculptures and paintings to pay off its debt. Thankfully, that did not happen as the Detroit Institute of Arts is one of my favorite places in Detroit, and is regarded as one of the top 6 museums in the US.
Yes, it's a museum, so it houses all the typical things that museums house; artifacts from medieval and Egyptian times, significant paintings, and a variety of exhibitions throughout the year.
But the real gem of the DIA is Diego Rivera Court. Diego Rivera and Frida Kahlo spent a significant amount of time in Detroit while Diego painted the murals you will find on the walls in this room. The murals portray the history of Detroit, with a focus on the automotive industry, while also depicting medical advancements and giving a nod to his Mexican heritage.
Also at the DIA is Kresge Court, one of my favorite Detroit escapes. There is a cafe offering cocktails and appetizers, tables for working, and at times live music being played!
Entrance to the museum is free for residents or $14.00 for an adult.
For more information and help planning your visit, check out the DIA's website.
Visit the Old Packard Plant
In case you didn't know, Detroit is referred to as the Motor City as it was once the automotive capital of the United States. It was here that Henry Ford created the assembly line to increase the efficiency of making his cars. There were a number of car factories throughout the city that provided jobs to Detroiters and as such surrounding the factories are a number of neighborhoods.
One such factory is the Packard Plant that shut down in the late 1950s and while other businesses still operated from there until the 2000s, the majority of the plant was abandoned. It became a place for raves, vandalism, graffiti artists, and scavengers. 
I definitely recommend making the drive out here because I think it provides a small glimpse into what happened to Detroit. Don't try to climb into the structures at all as it's definitely unsafe, but it is good to visit to see the significant role the automotive industry played in Detroit's rise and downfall.
I also found it interesting that no matter what nature eventually reclaims everything as you will find trees growing inside some of the structures. Supposedly, plans to renovate the plant are underway.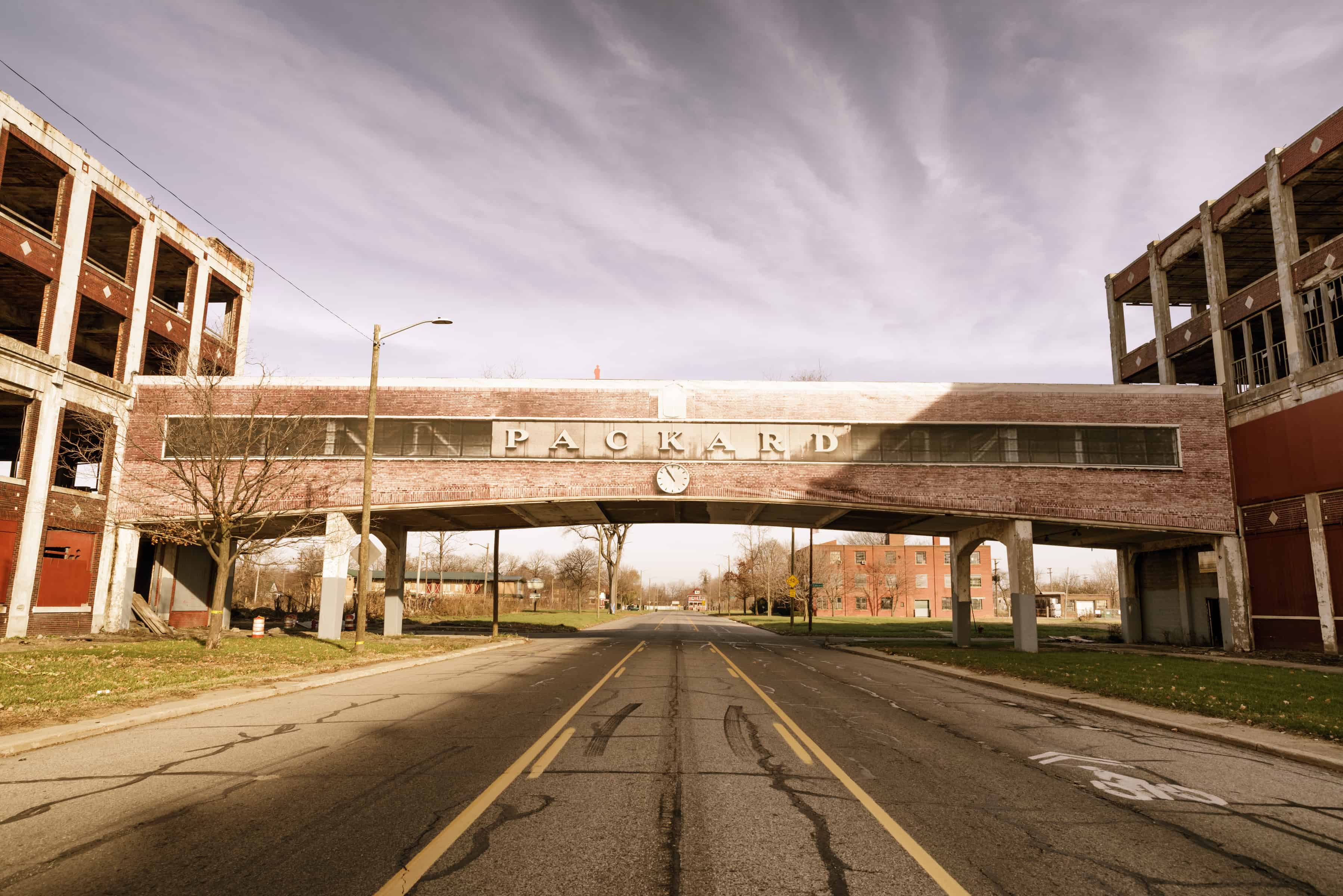 Phew, did you take notes? Because that was one beast of a guide to the best things to do in Detroit, Michigan. I know that Detroit gets a bad reputation and that it is not high on many people's bucket lists. But if you give it a chance, I think Detroit will surprise you. It has a rich history of triumph and trouble, and it is a place where grit and hustle combine to give birth to today's entrepreneurs.
Like this post? Save it for later!