The Evolution of My Solo Travel Adventures
On this day, in 2015, I embarked on my first solo trip. I chose a place I dreamed about seeing for years. I talked about traveling to Ireland for many years. Every new relationship, I mentioned traveling to Ireland, hoping that the other person would be on board. It never happened. Finally, I got tired of waiting for someone else's schedule, budget, and desires to sync up and I decided to go alone. Once I decided I was going, I began my research and learned that Ireland is very solo female traveller friendly. They speak English, with the best accents I've ever heard, so I didn't have to worry about language barriers. It's an easy country to travel by bus, making it a bit more budget friendly. And while it's always smart to keep your head on a swivel in big cities, Ireland is a generally safe place to visit. I'll never forget the night I booked my ticket. I stared at the screen for about an hour, trying to hype myself up to purchase the ticket. Text messages were flying with my friends for a confidence boost and finally, after being tired of waiting for someone to travel with me and my extensive research, I clicked purchase on that ticket. I laughed, and then I cried. I cried out of joy, fear, happiness, and "oh shit, it's finally happening". It turned out to be the best decision I've ever made.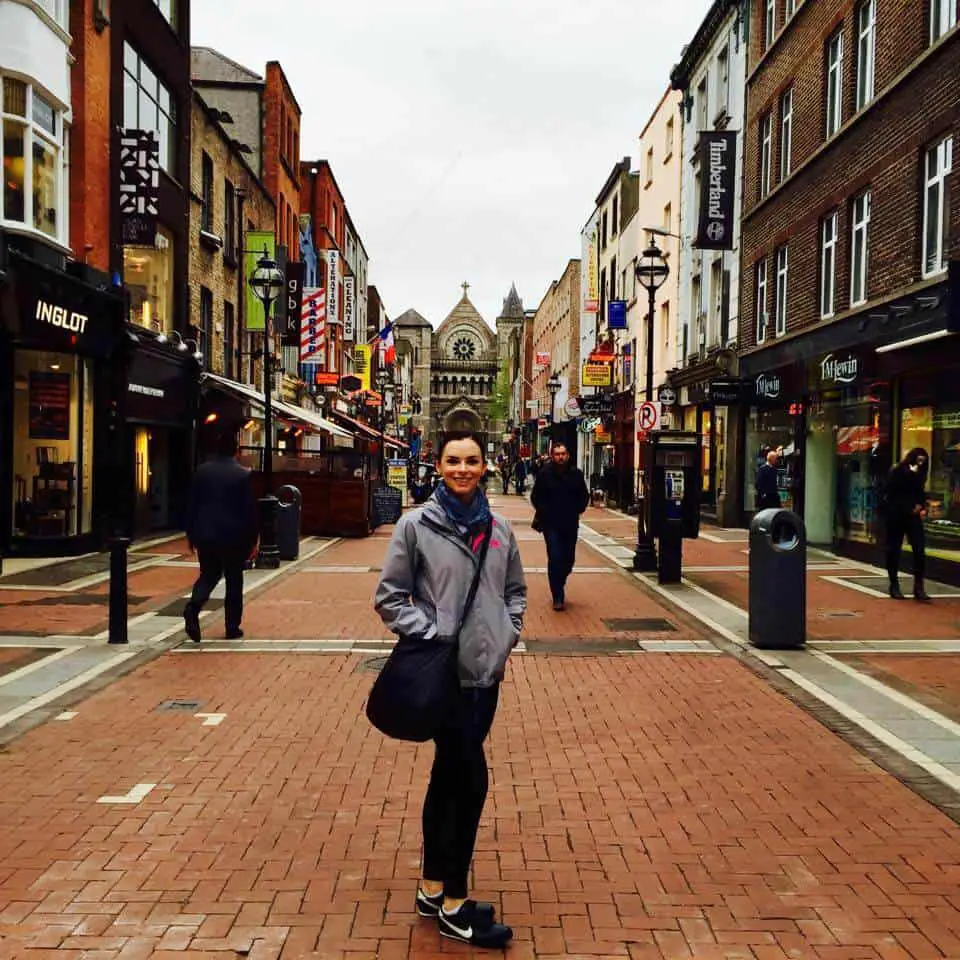 The First Solo Trip
I had two weeks to spend in Ireland, and it was all extensively planned in advance. I knew exactly where I'd be on each day, which tour I would take, which bus time was best. The first four pages of my travel notebook contained every emergency contact information I could imagine. The US Embassy information, my friend's Grandparents who lived near Dublin, even my own family's phone numbers, all had a spot in that notebook. Preparing and planning helped calm my fears about traveling solo. Additionally, I booked all of my accommodation in advance. I stayed at a combination of Hostels and one AirBNB. Prior to this trip, I'd only stayed in hotels while traveling, the thought of sharing a room with total strangers in a hostel terrified me. So, in my first Dublin hostel, I booked a private room. It was more expensive, but it gave me peace of mind. After my hostel experience, I booked an AirBNB for three days. I thought it would just be me, but the owners were there the entire time and they also rented out a second room. This began to expand my horizons on "sharing accommodation" with others.
After the AirBNB I had my first hostel dorm experience, and it was quite terrible. The hostel itself was in poor condition. I asked if there was a locker to store my bag and they looked at me as if I had two heads. As I walked to my dorm, all the the doors to other rooms were opening and people's things just out in the open, ripe for the taking. When I got to my all female dorm, I tried to start conversations with my dormmates and they were not interested. They mostly stayed in the room all day on their phones or computers. Not the fun dorm experience I'd heard others having! So I left this hostel a day early, to try another one. In my second attempt at dorm life, I decided on a mixed gender dorm, as it was the only option remaining. It was fantastic. The hostel itself was a bit newer and had a much more social atmosphere. It also had lockable drawers under the beds to store my things! I locked everything in there, my electronics, my shoes, my clothes, everything! In the dorm there were 4 guys and 2 ladies (myself included). Except I barely saw the guys. I met them once in passing and then heard them return from a late night out when all the did was climb into bed and start snoring. This is when I learned the importance of ear plugs. In order to see all of the sites I desired, I booked tours. I did at least one tour in each city I visited. Even though, the sites I wanted to see could be accessed in a DIY fashion, I wanted to ensure I didn't get lost. Considering I didn't stay in a dorm until the end of the trip, the tours were a great way to meet new people. Things have definitely evolved since that first solo trip two years ago.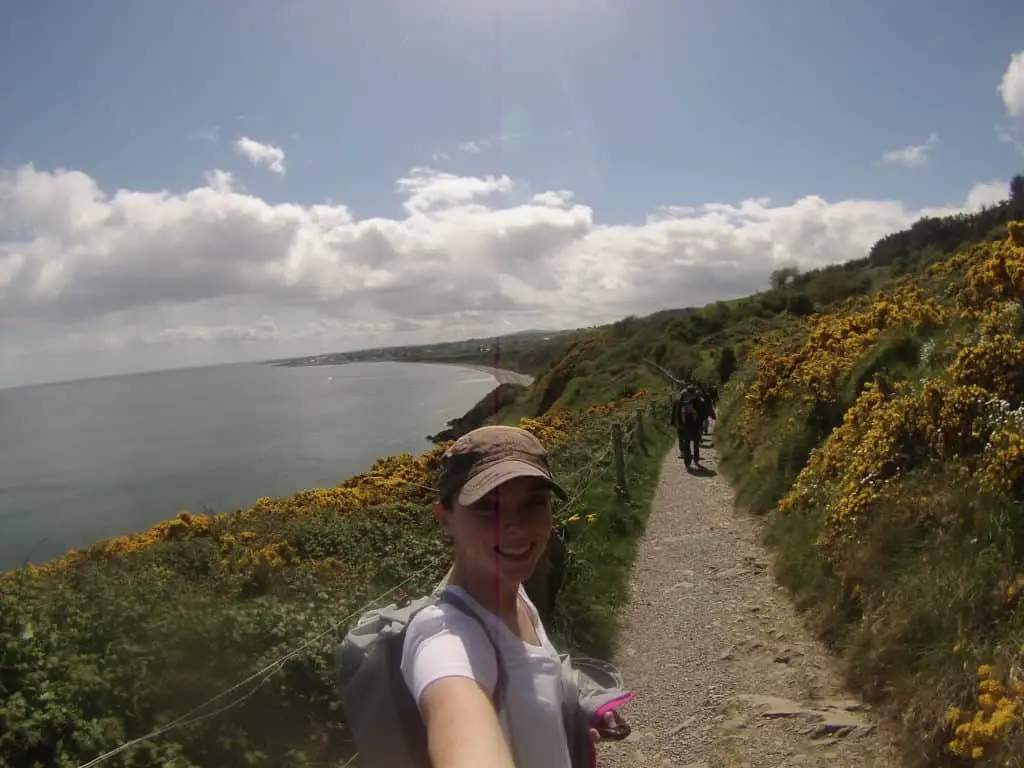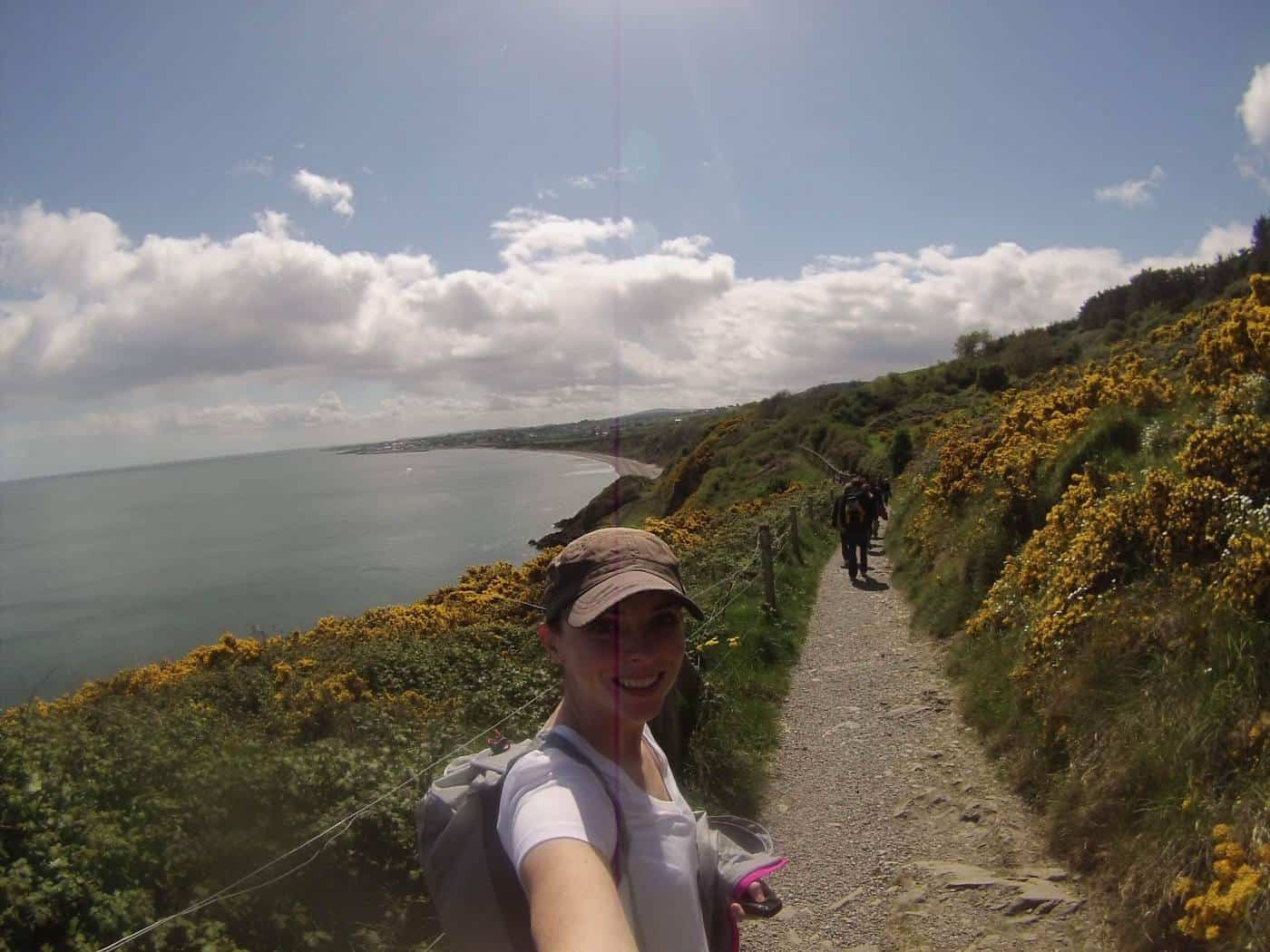 Current Solo Travel Style
Now, it seems as though I plan absolutely nothing. Short of booking my transportation to a new destination, I generally wait until the night before I leave to start planning. For instance, I recently had a flight from Buenos Aires to Lima, with a connection in Paraguay. Little did I know that as a US Citizen, I needed a visa to enter Paraguay. This began a frantic internet search and I finally called the embassy to ask if I needed to pay the visa if I wasn't leaving the airport. Turns out, I didn't! So, at times, I wish I spent a bit more time researching in advance.
If at some point, you don't ask yourself, "What have I gotten myself into", you're doing it wrong
The one thing I consistently plan in advance is the accommodation for my first night. I still get anxious arriving in new places, so knowing that I at least have a bed for the night is calming. Besides making sure that the hostel has good reviews, I generally pick the cheapest dorm. This means, I've slept in 15 bed dorms, with people from all over the world. It's amazing having that many people surrounding you from different cultures. I've met some amazing people in those big dorm rooms. Although, a dorm that big usually means people are coming and going frequently, making sleep difficult. I have booked private rooms in hostels when they are only a few dollars more expensive and when my introverted self needs a bit of a break. The more I've stayed in hostels, the more I've learned to trust people. Most hostels do have lockers and if they don't then I keep my most valuable items with me at all times. If they do, I lock up those valuables and leave everything else in my backpack. No more storing all of my clothes in the lockers! If someone really needs a shirt that hasn't been washed in weeks, then be my guest. It'll lighten my load! I'm also currently working on my couch surfing profile in hopes that I get to experience living with locals.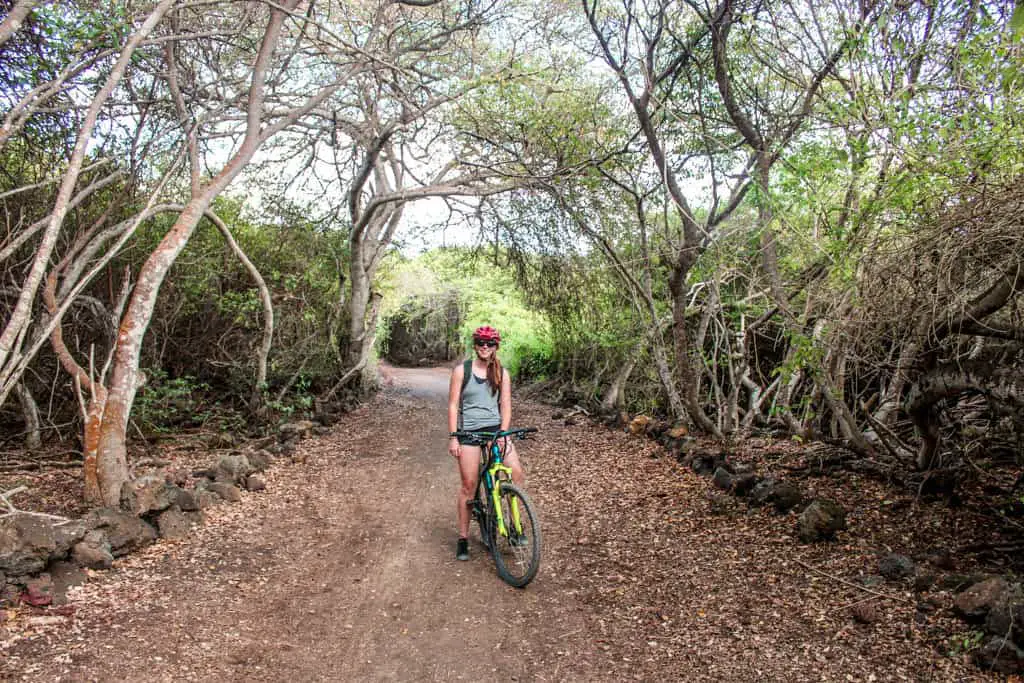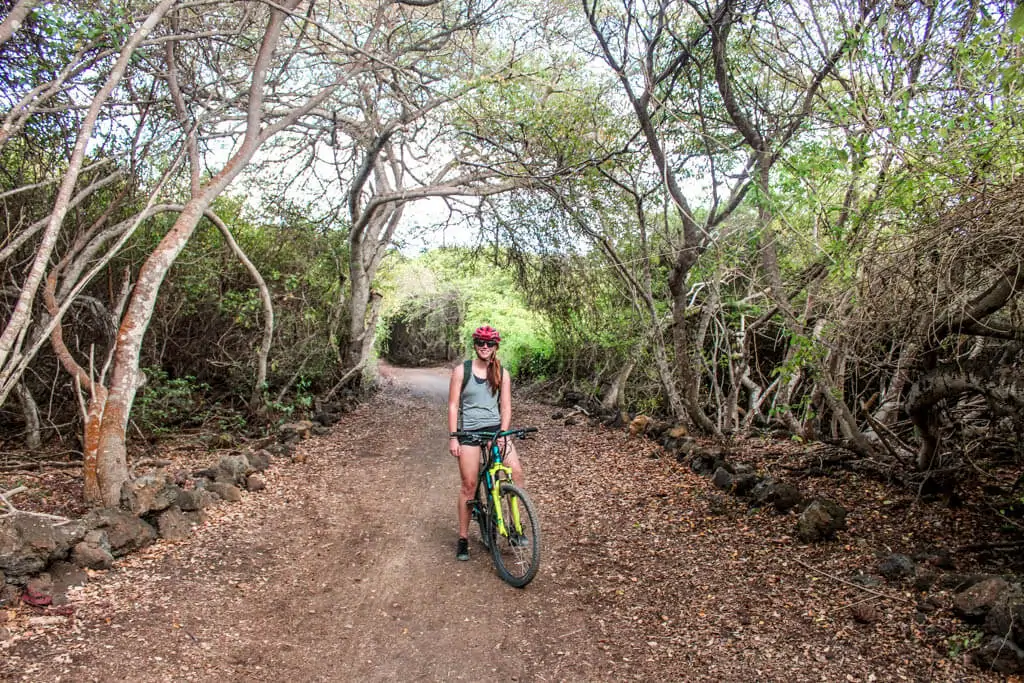 After Peru, I've realized I'm tired of tours. Most of the time, the tour advertised takes you to that destination for a short period of time. The rest of the time is spent in transport or at shops where you feel guilty if you don't buy anything. I'm not lying when I say I have no space in my bag, yet I somehow always walk away with something. I've done plenty of DIY adventures through South America, and those have been my favorite, and generally less expensive. I only did three tours on the islands, the rest of the time I planned my own Galapagos adventure and loved every minute of it! So, when I can, I do my best to find a way to do things without a tour. For instance, in Mexico this week, I am renting a car to explore the Yucatan area!
Solo Travel Expanded My Comfort Zone
Two years ago, I was an incredibly nervous solo travel newbie. Solo travel has expanded my comfort zone immensely. I started only wanting private hostel rooms to only same gender 6 bed dorms, to sharing 15 bed dorms with anyone! I've learned to trust the inherent goodness of people. We are all travelers in those dorms and likely would hate to have our own belongings stolen. So lock up those that are expensive to replace, and trust others with the rest.
As travelers, it is our responsibility to adapt, otherwise we miss the whole point: the opportunity to gain a new perspective. – Josh Gates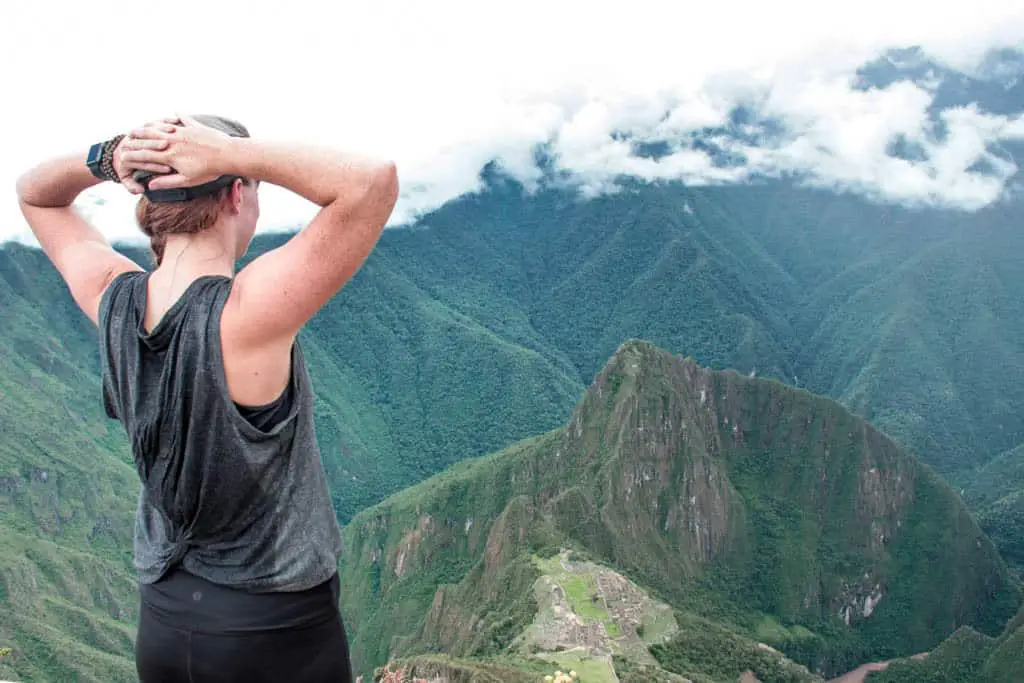 More importantly, solo travel has taught me to trust myself. To trust my capabilities, my strength, and my ability to adapt to ever changing environments. I now know that I am capable of multi-day treks, of navigating the subway system in a foreign country, and of ordering food in another language. Solo travel has shown me the best and worst parts of myself and that they both make me who I am. It's a gift let travel change you, challenge you, and comfort you. I hope you get to experience it at least once in your life. If you need a hype lady to help you click purchase on that ticket, you know who to call!