If you have time to spare in Poland's original capital city, then a day trip to Auschwitz from Krakow is a must do on your Poland itinerary. It's a much different type of location than I normally recommend, but I believe standing at Auschwitz or Birkenau, and seeing the vastness of the death camps, helps put into perspective the atrocities that occurred here.
There are a variety of ways to spend the day at Auschwitz. You can pre-book a group tour, and there are plenty available that will take you from Krakow to Auschwitz, which typically includes lunch. If you want to take a tour, this company has decent reviews and a variety of tour options.
Another option for visiting Auschwitz is to go on your own and paying for a guided tour upon arrival. This is a great option that allows you to arrive at Auschwitz before the tour buses and learn about its history from an informed guide. I decided if I arrived and a tour seemed essential, I would pay for it there. In the end, I chose to visit solo, as seeing history of this nature is, for me, a very personal thing.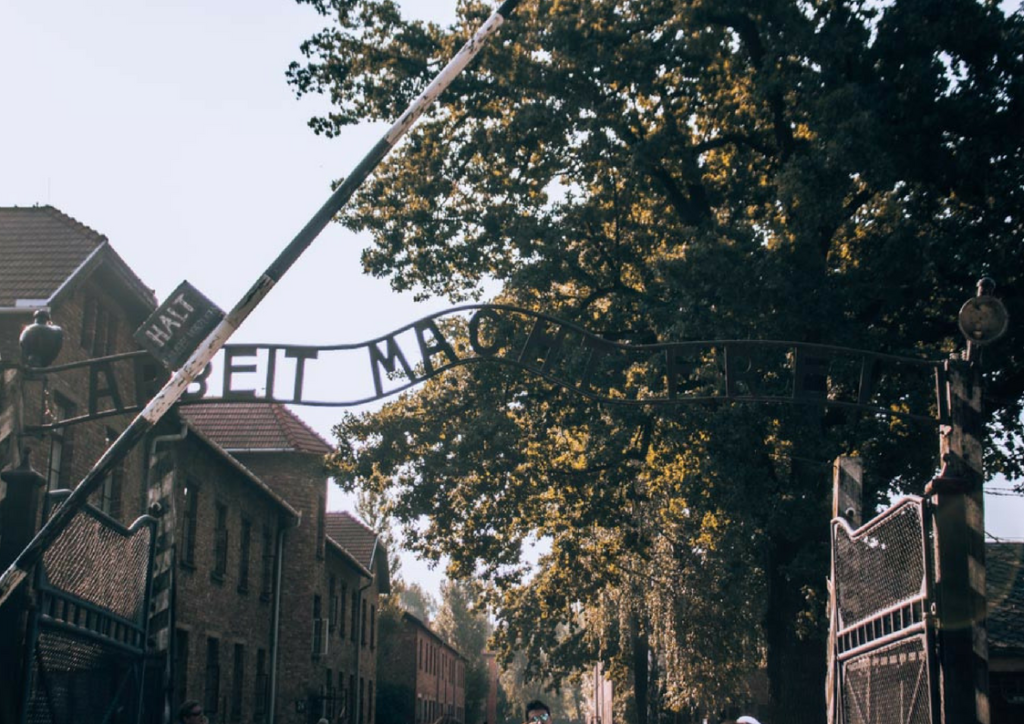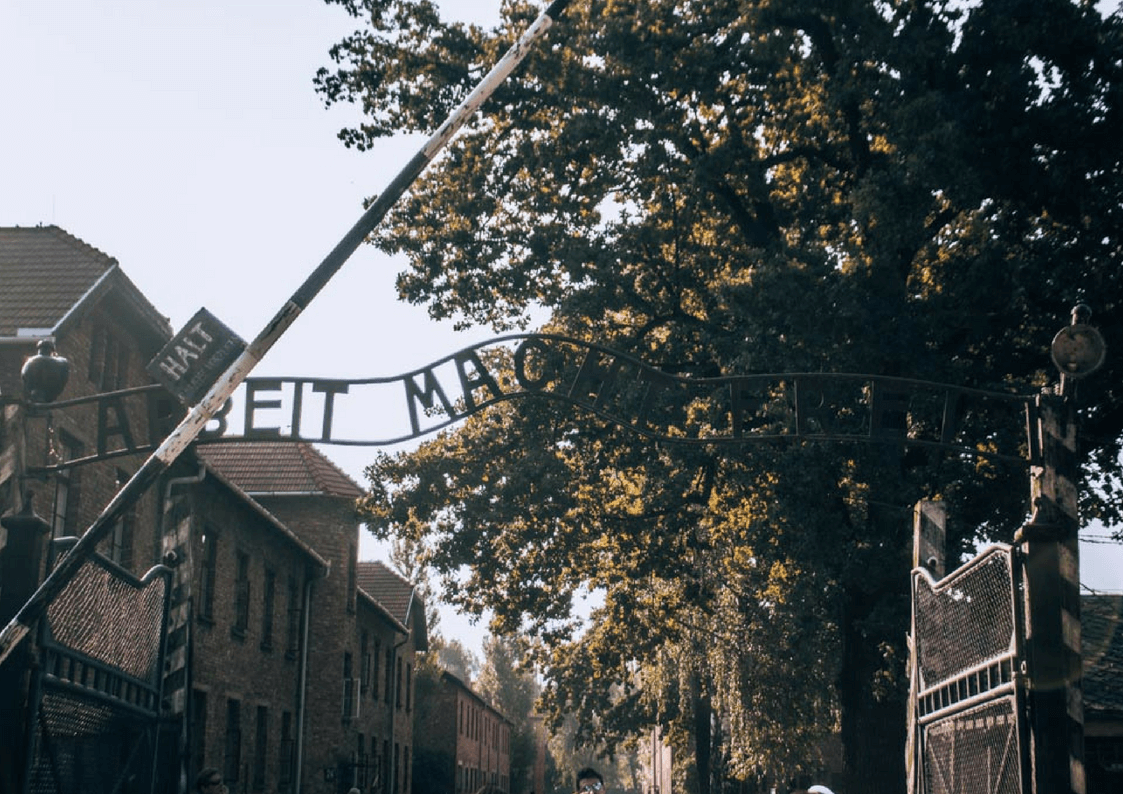 It turns out that I didn't have to worry about visiting without a guide, as it's incredibly well done. There are arrows that point you along the best route to take, as well as extremely thorough placards at important locations along the way. If you want, you can also purchase an Auschwitz-Brikenau guidebook at the shop which will go into further detail (I didn't see this option initially, but I enjoyed not having my nose in a book while walking the compound).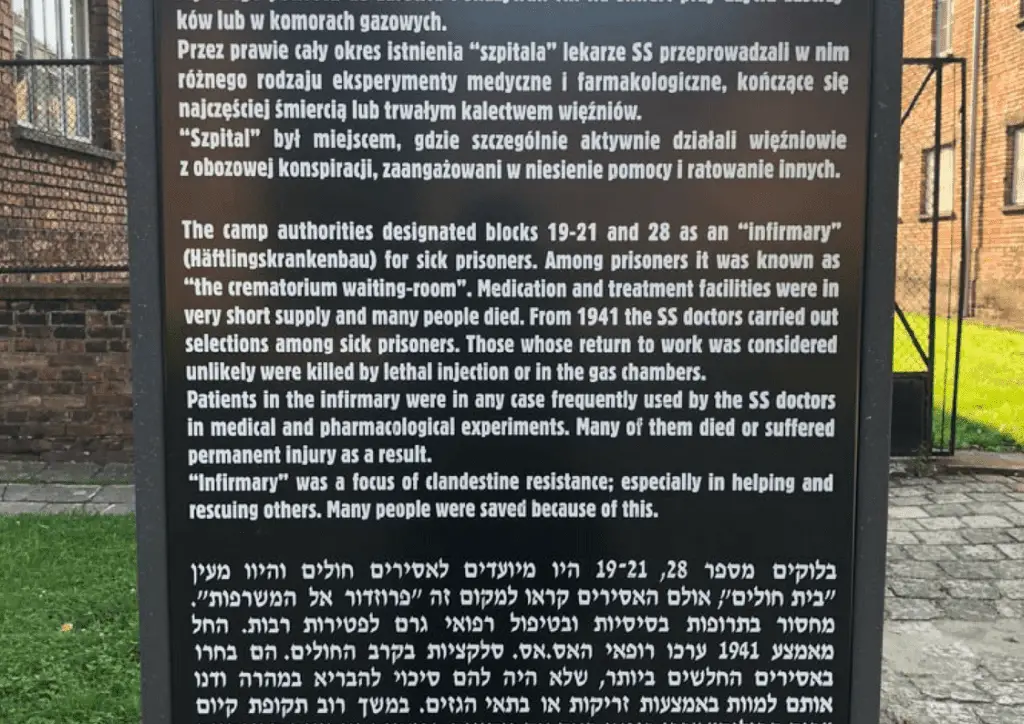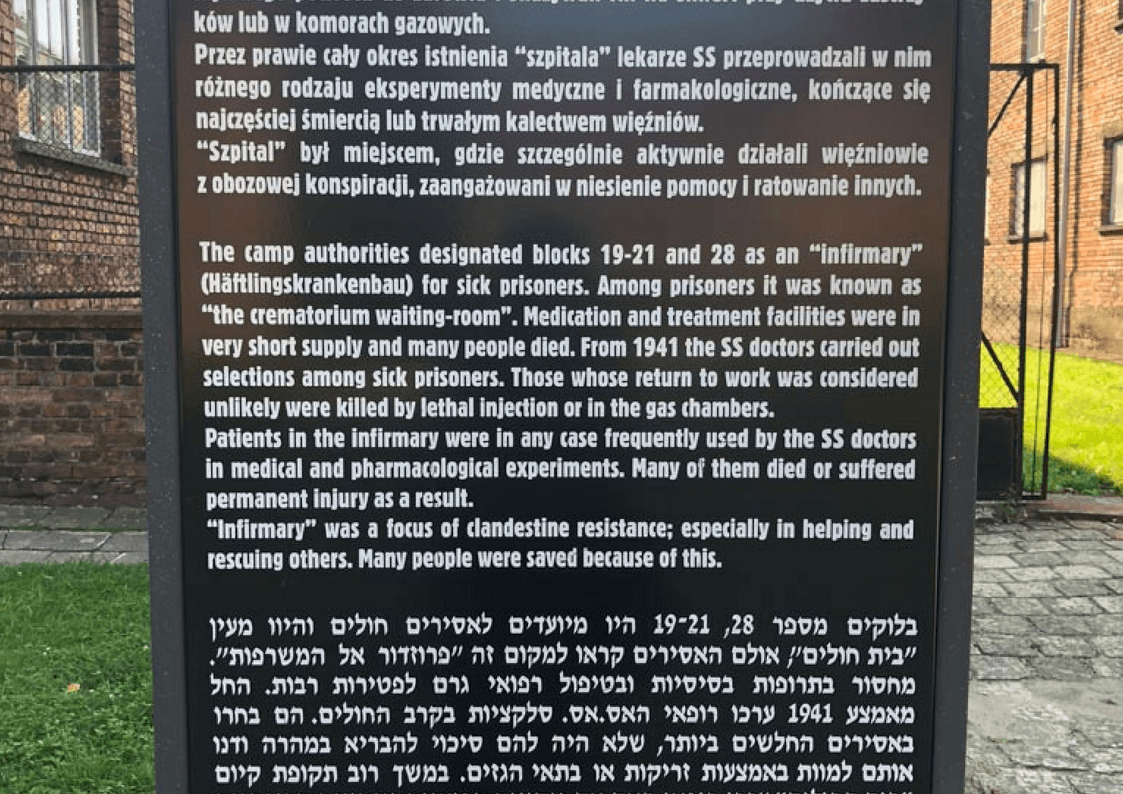 I'm sure the guided tours are thoughtful, respectful and informative, but I think that visiting Auschwitz alone has its own advantages: it allows you to spend as much time with specific exhibits as you'd like, without being pushed along or crowded out by the other tour participants; it gives you space to contemplate exactly what you're seeing; and, more importantly, the freedom to experience the wide range of emotions you will inevitably feel, without having too many witnesses.
Getting to Auschwitz from Krakow
If you decide to book a tour from Krakow to Auschwitz then the tour company will arrange transportation to and from Auschwitz. However, if you decide to go alone then you'll have to figure out public transportation. I've already asked all of the questions and figured out how to get there, with the help of my hostel in Krakow, so you don't have to. The first thing to know when planning your transit is that Auschwitz is in a town called Oświęcim. Therefore, look for buses or trains to Oświęcim.
For public transport, you can either go via train or bus. Again, I highly recommend that whichever route you choose, you get there as close to opening time as possible. The later you go, the more crowded with tour groups it will be, including on public transport.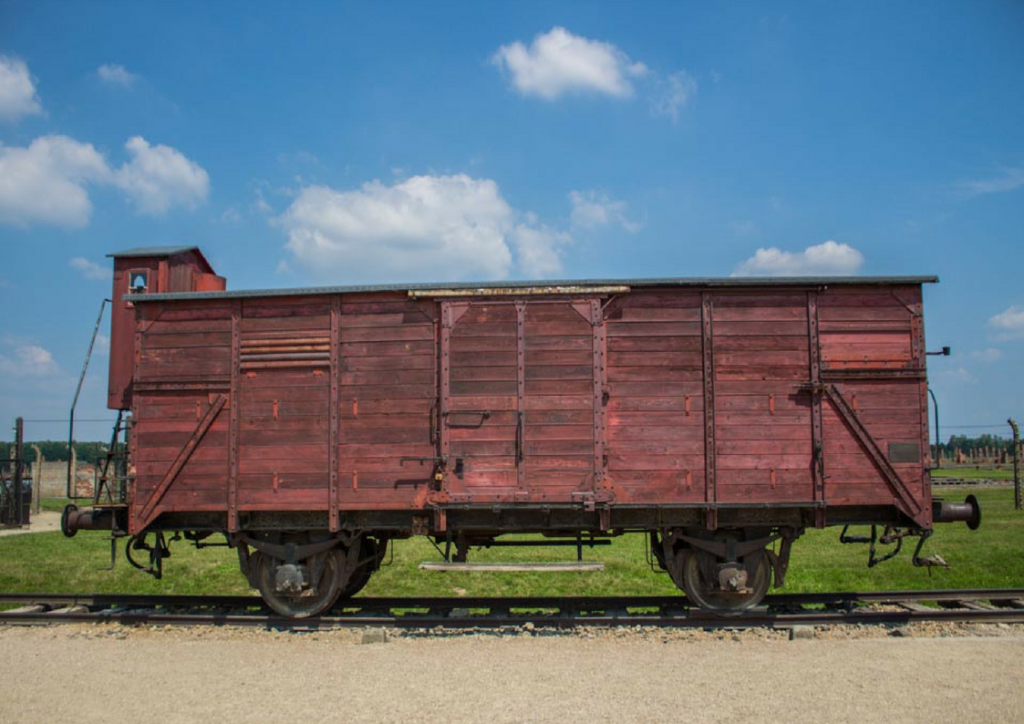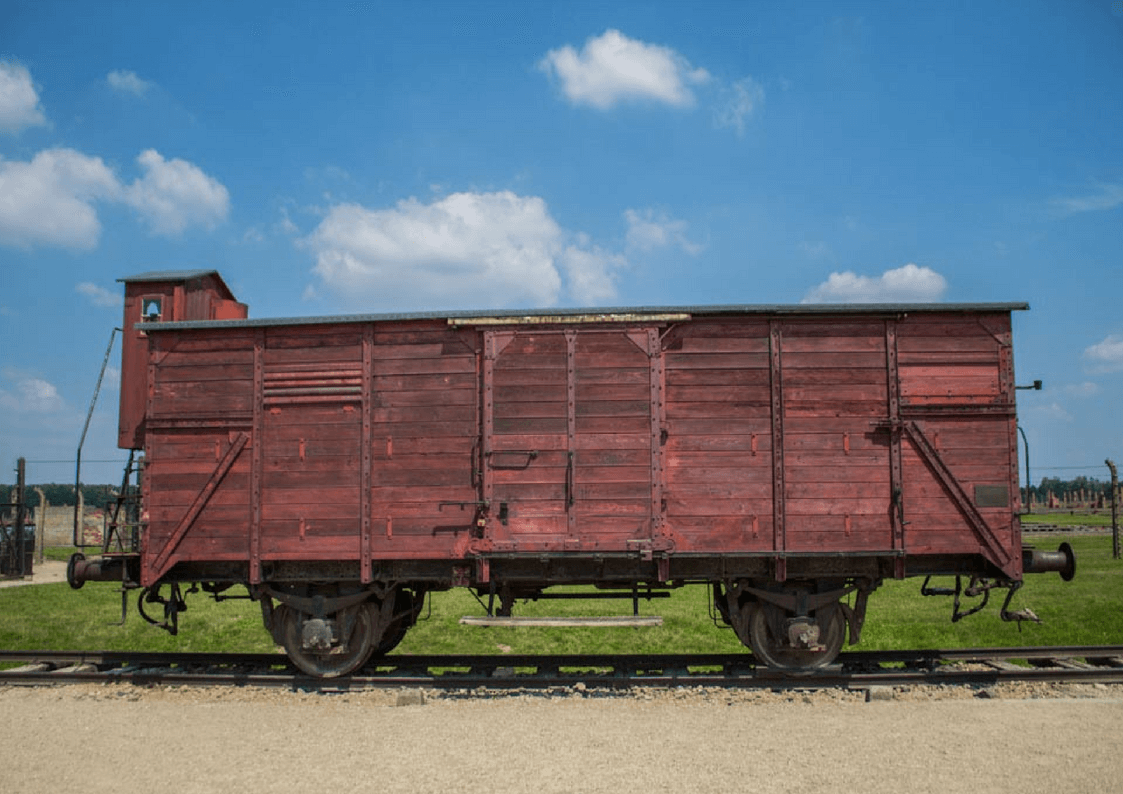 You can use this website to plan which bus, or train, you will take. A one-way ticket can be purchased on the bus for 14 zloty. There are a few booths open at the bus station early in the morning for a pastry that you can eat on the bus. Or pack a breakfast, as the bus ride takes approximately two hours.
I took the bus, as it was cheaper than the train and it stops inside of Auschwitz (Muzeum stop). When you arrive at the Muzeum stop walk towards the small white kiosk and get in line. There should be an attendant asking visitors waiting in line whether or not they'd like a guided tour. It's free to enter Auschwitz without a tour and the attendant will hand you a free ticket to enter. If you'd like a guided tour, the attendant will be able to tell you the next time for the language you'd like, and you'll have to continue waiting in line to pay at the front of the kiosk. It is possible to enter Auschwitz for free before 10:00 am and after 3:00 pm. This is when guided tours are not required. Another perk of getting there around opening.
The Auschwitz Museum
There were a few exhibits that had a large impact on me, specifically the barracks, the infirmary, and the gas chamber. The barracks contained all the items left behind, including glasses, shoes, suitcases, clothing, prosthetics and other personal effects. But the one that hit me in the stomach was the hair; forcibly shaved and used for textiles – there was just so much hair.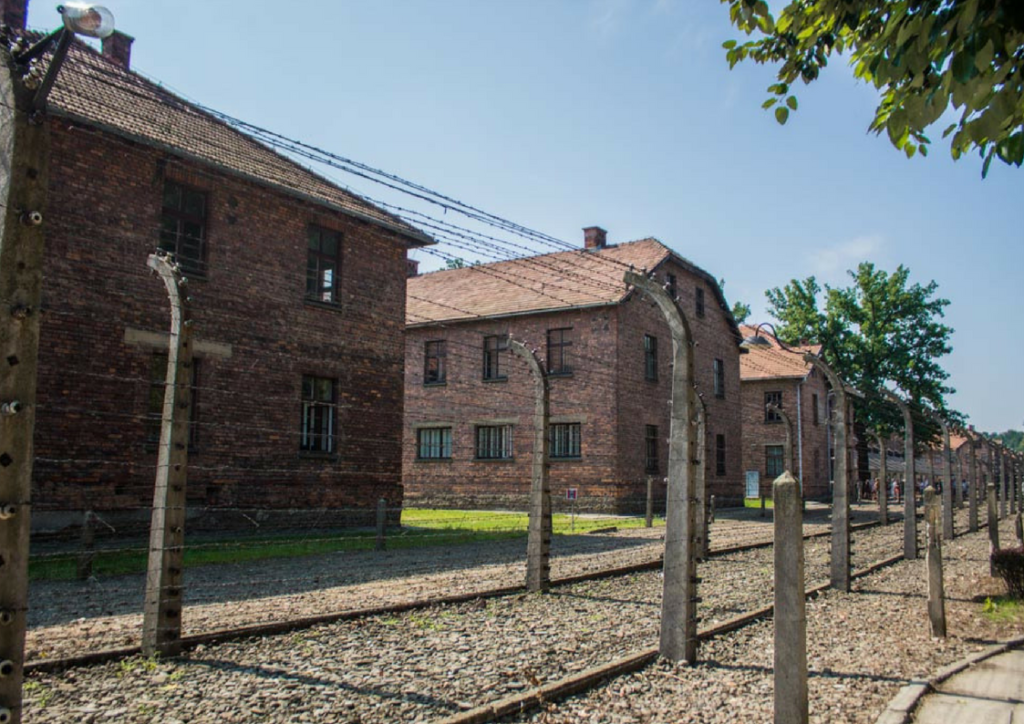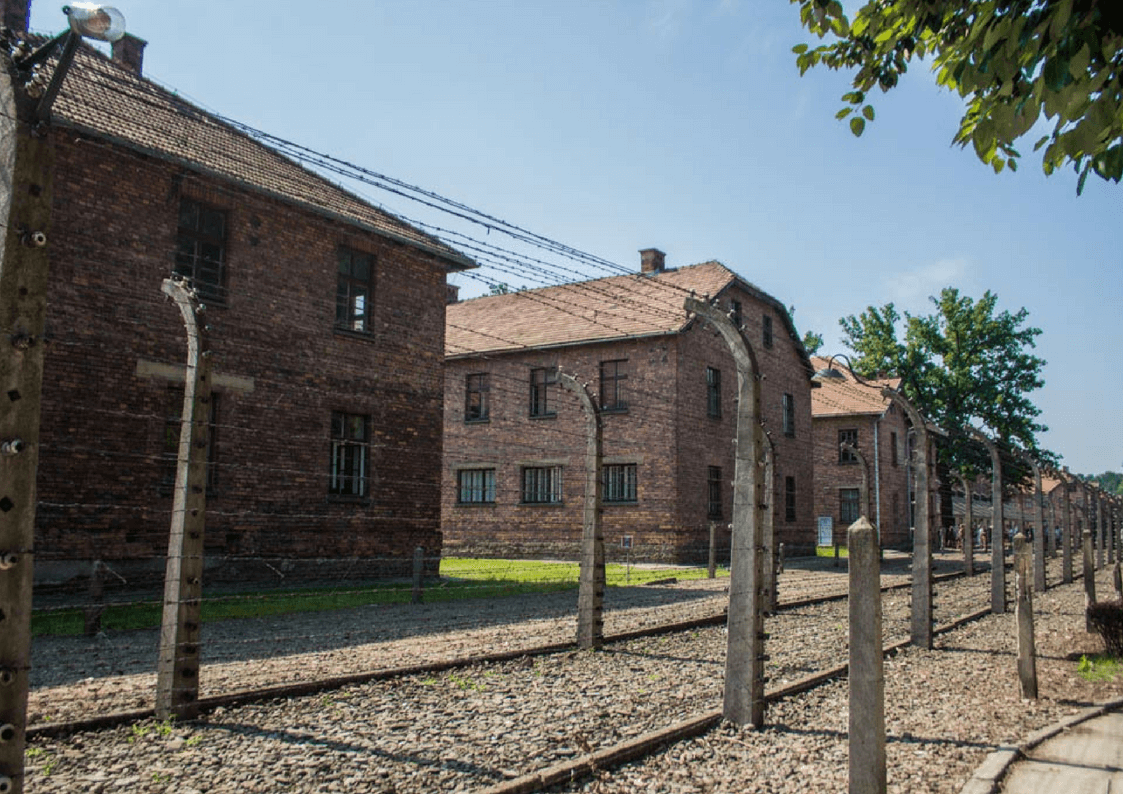 The infirmary is where thousands of experiments and murders occurred. A descriptive placard in this room paints a grim picture – of lethal injections occurring one after the other, and of bodies piled up in the corner. With the furniture still in the room, it's all too easy to imagine.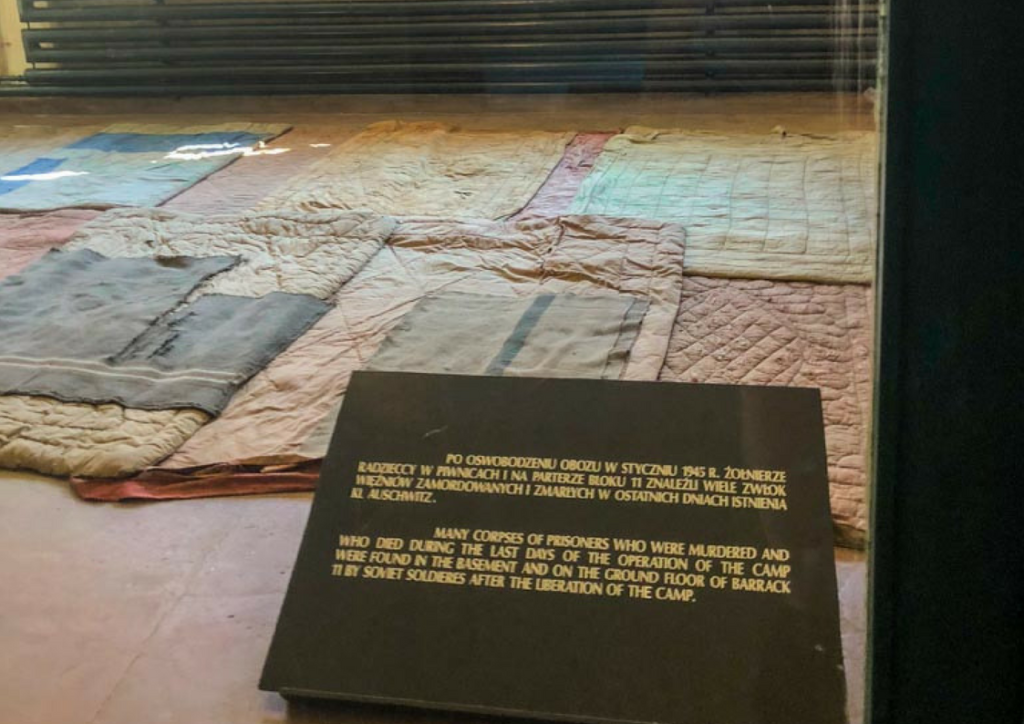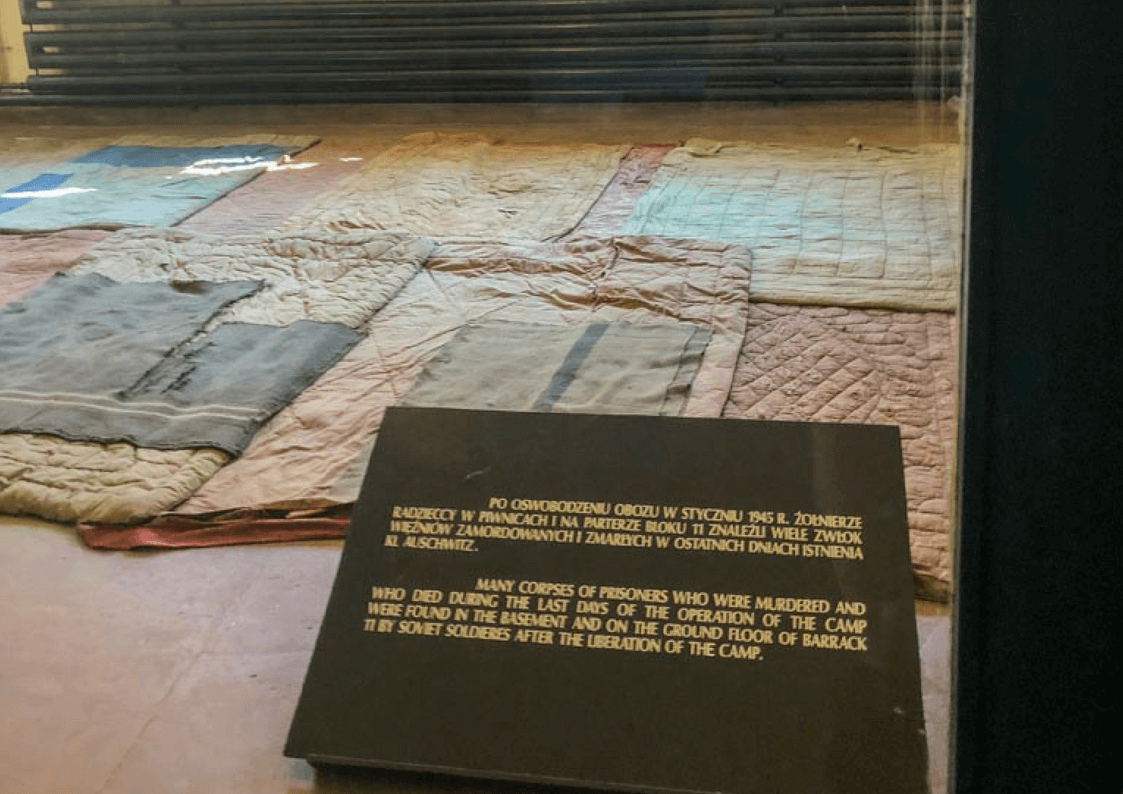 The gas chamber is located away from the barracks, near the house of Rudolf Höss who oversaw Auschwitz. You walk into a large, vacant, cement room that smells of death, as if the walls held onto the memory. The undeniable stench of mass murder remains and contaminates what is otherwise an unremarkable room. The assault to my senses left me feeling disgusted.
Getting from Auschwitz to Birkenau
After you finish your time at Auschwitz, you can take a bus to Birkenau. Buses to Birkenau depart every ten minutes from where the bus from Krakow left you in the morning. Yes, you can walk there as well, but the buses are free, and you'll want to save your energy for the expanse of Birkenau.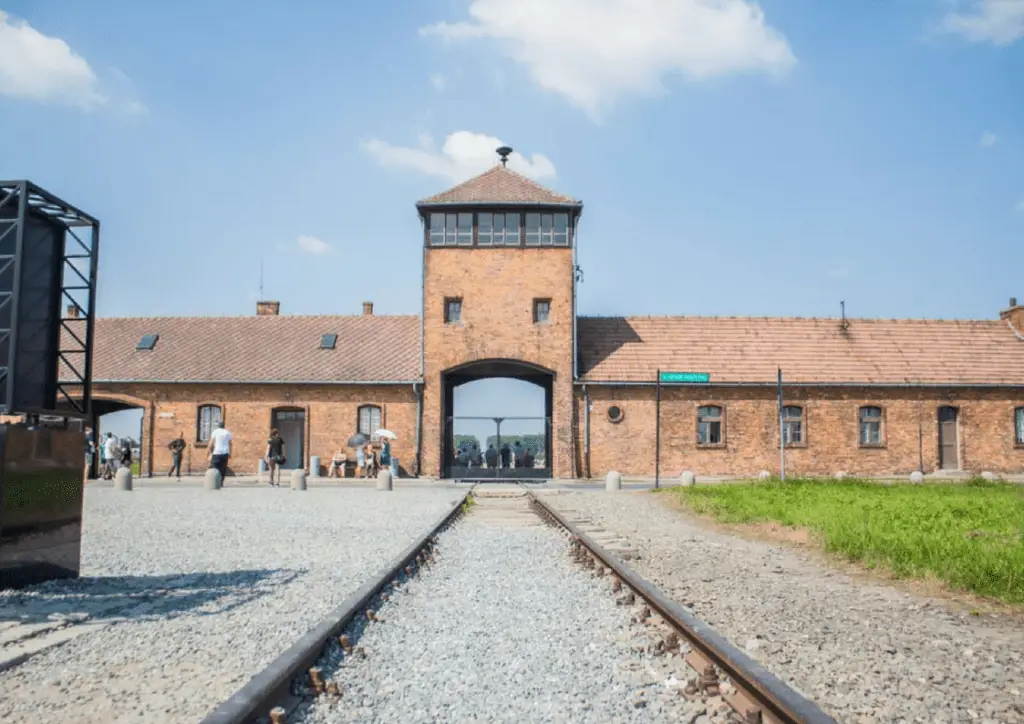 Walking through Birkenau
As you arrive at Birkenau you'll see train tracks, which is how millions of souls were transported through the archway into the death camp. When you enter the complex, there is a row of horse stables-turned-barracks to the right. These stables were meant to hold 17 horses, instead they held approximately 700 people. Behind that, you'll see the remains of hundreds of other barracks. Make sure you investigate at least one of these, but I found the most compelling buildings at the back of the compound.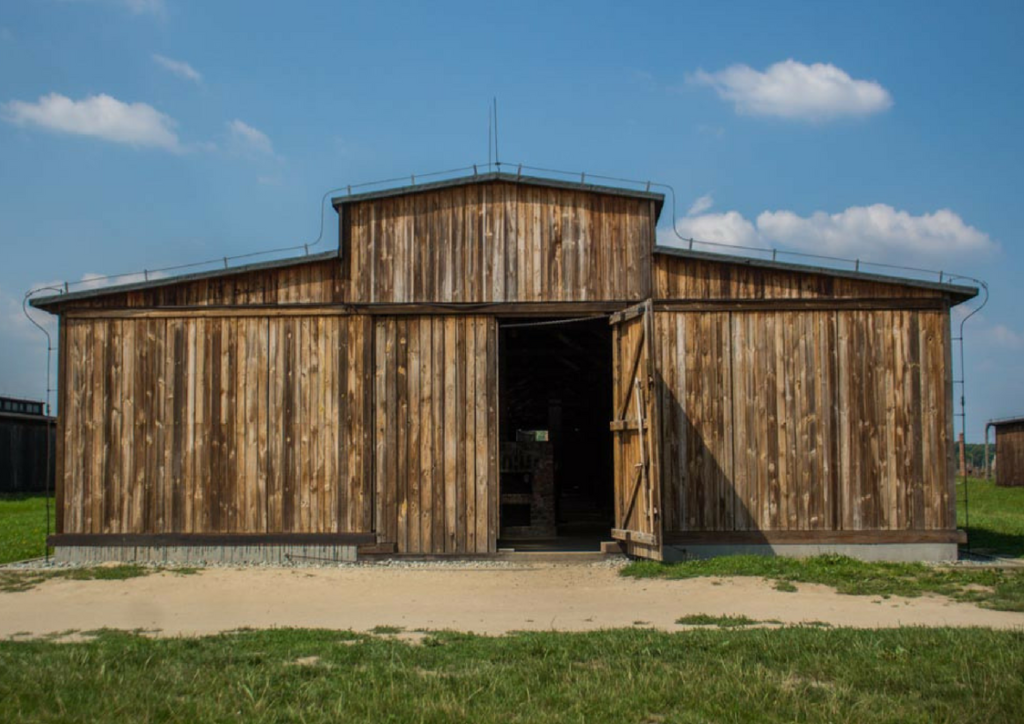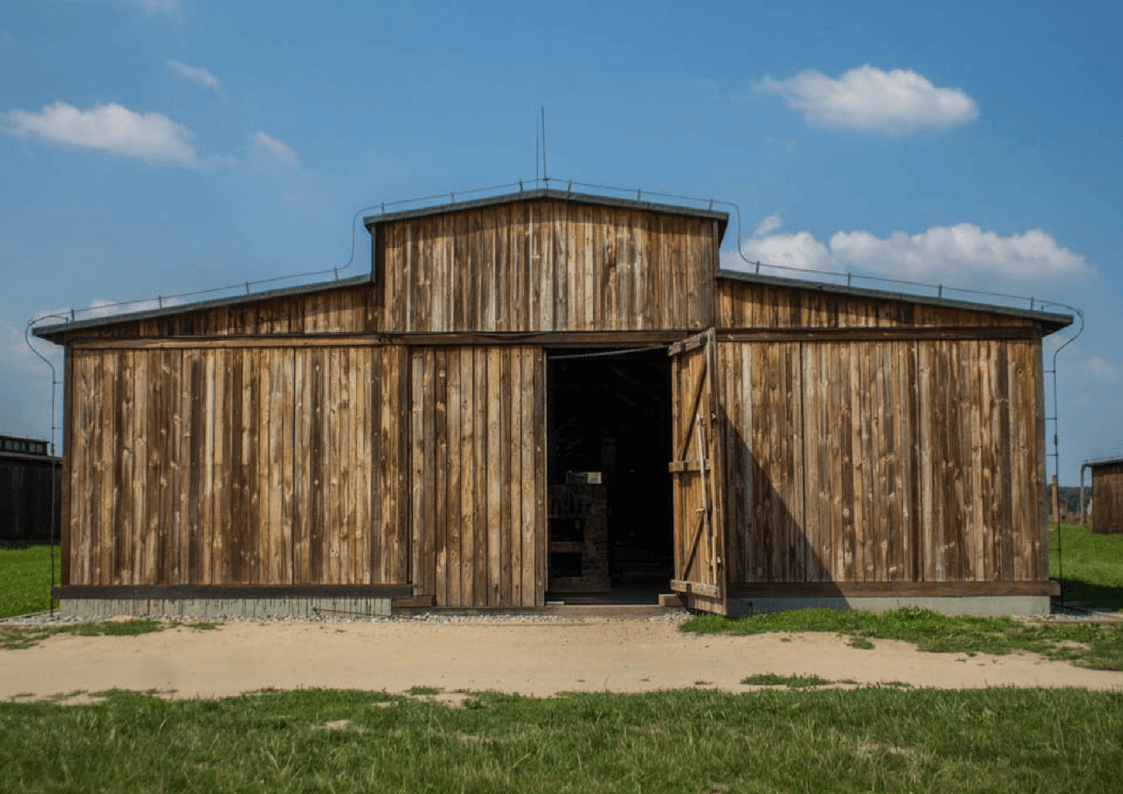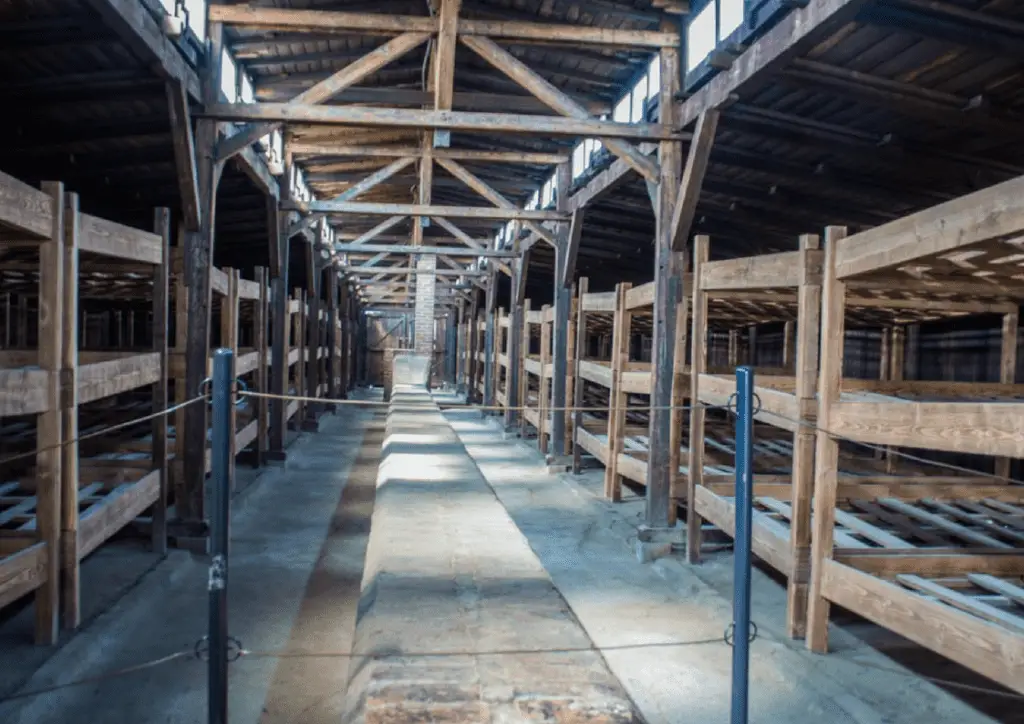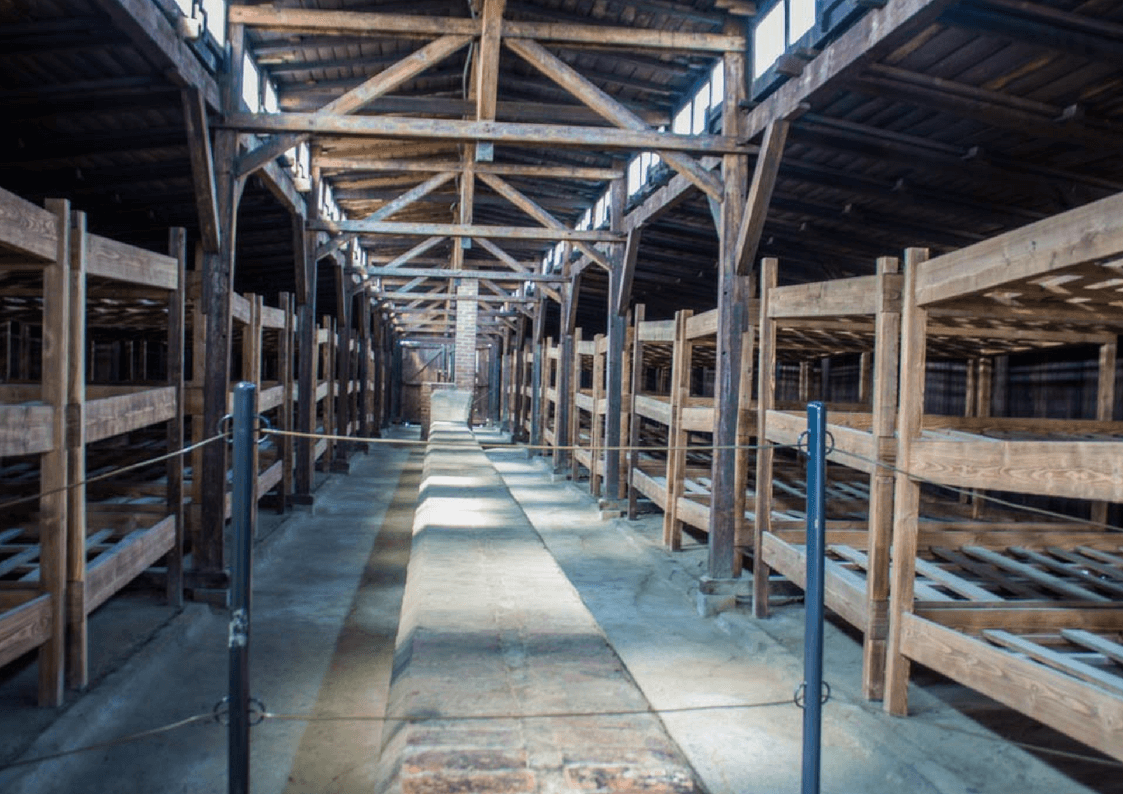 After looking in the barracks, return to the train tracks. Follow the path along the ruined barracks. This is one of the paths the inhabitants of Birkenau would've taken to the gas chambers. There were many tour groups walking down this main road, so I veered to the left and followed a path through various barracks. At the end of this path, you'll arrive at the gas chambers in various stages of ruin. Although history tells us Nazis blew them up to hide what occurred here, it didn't work.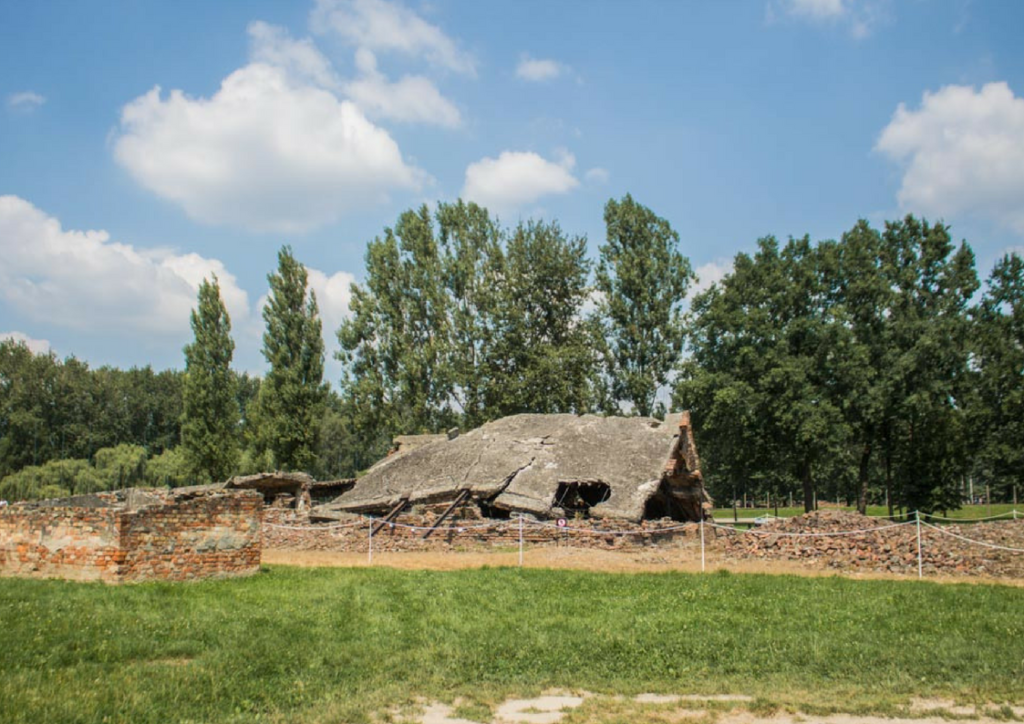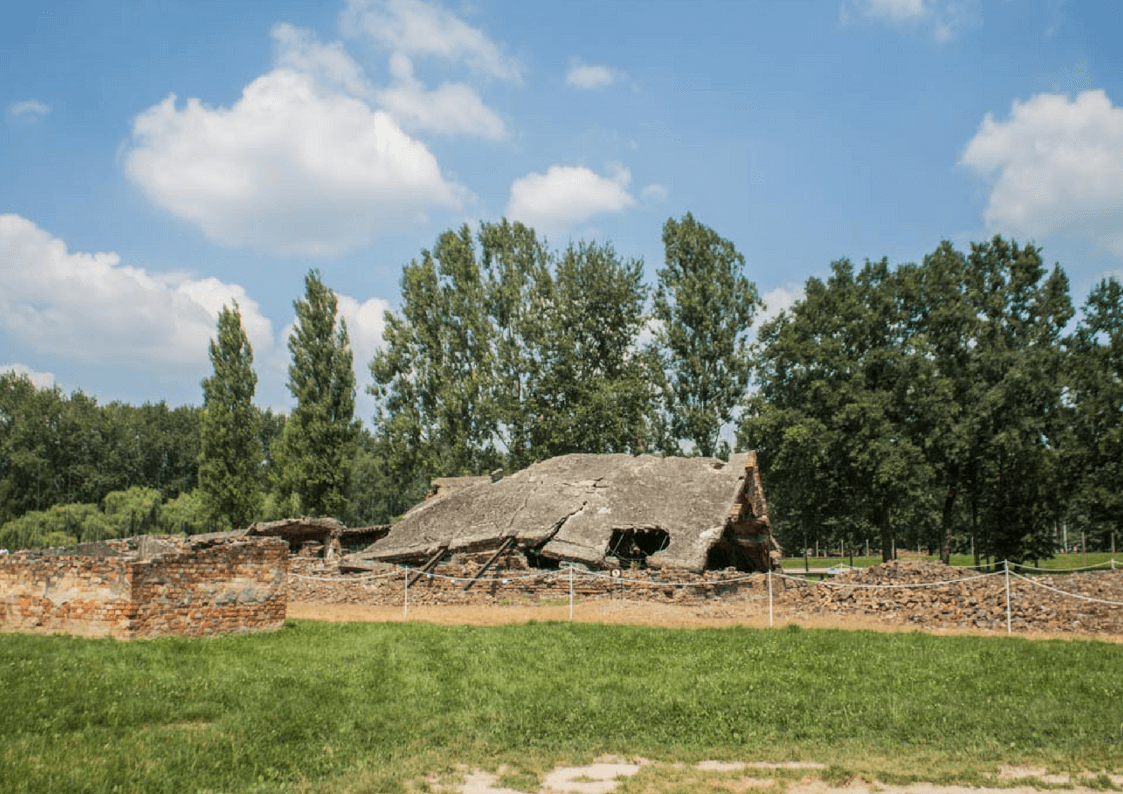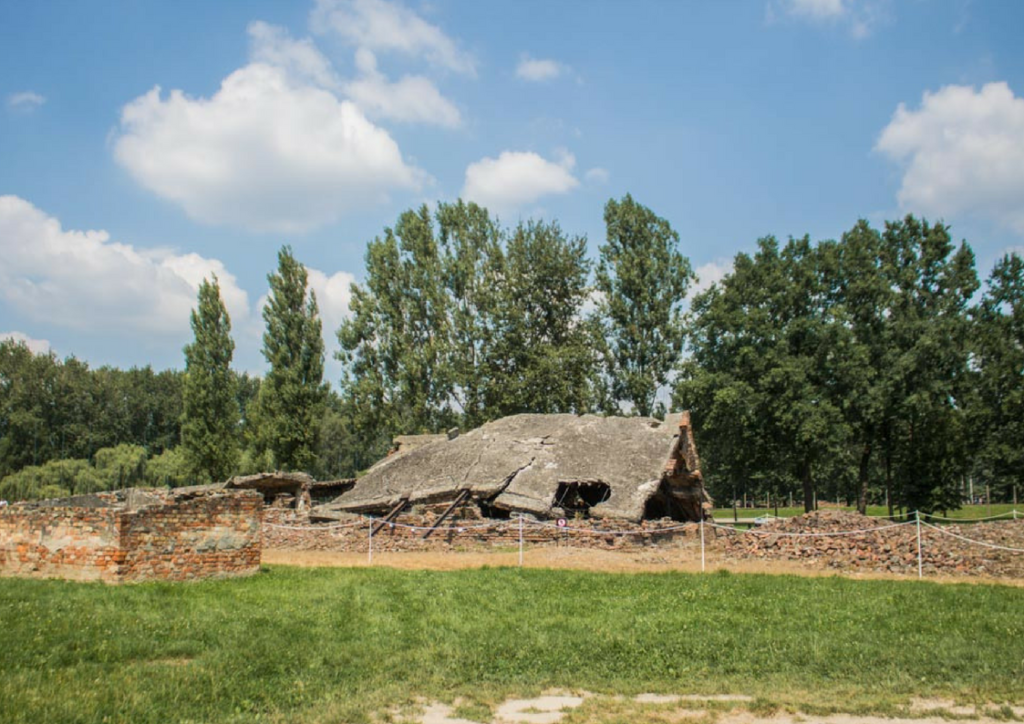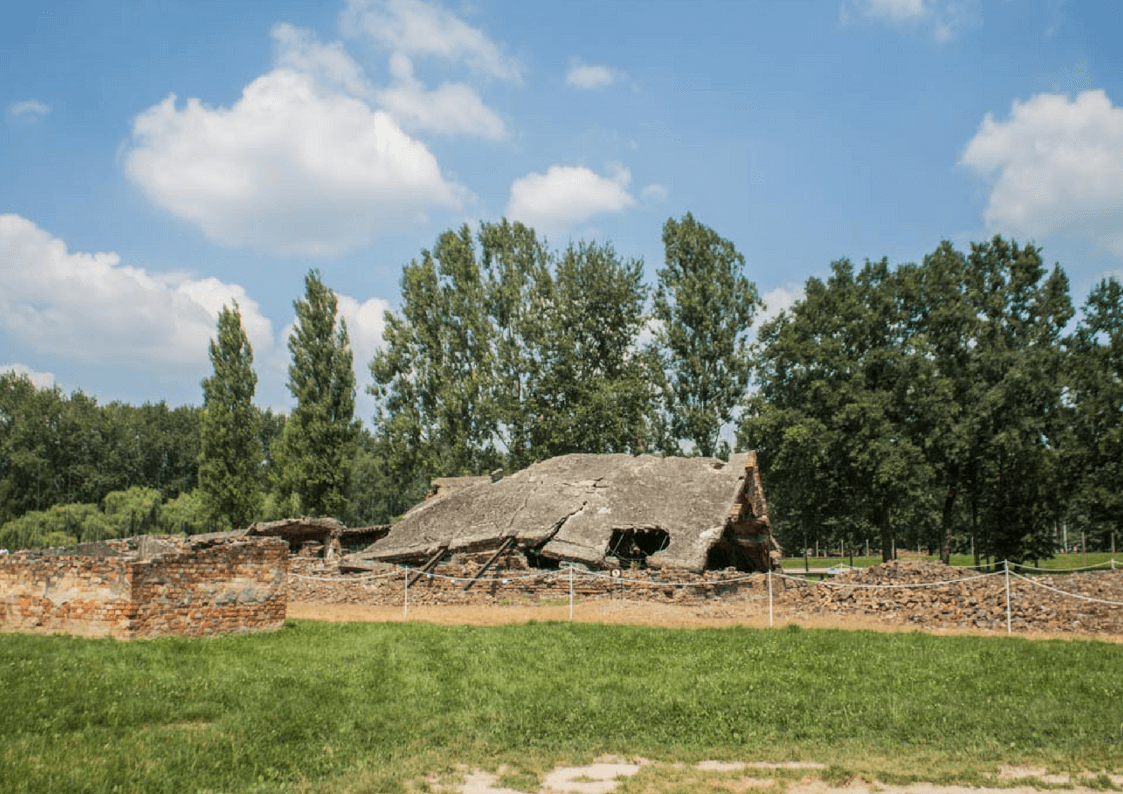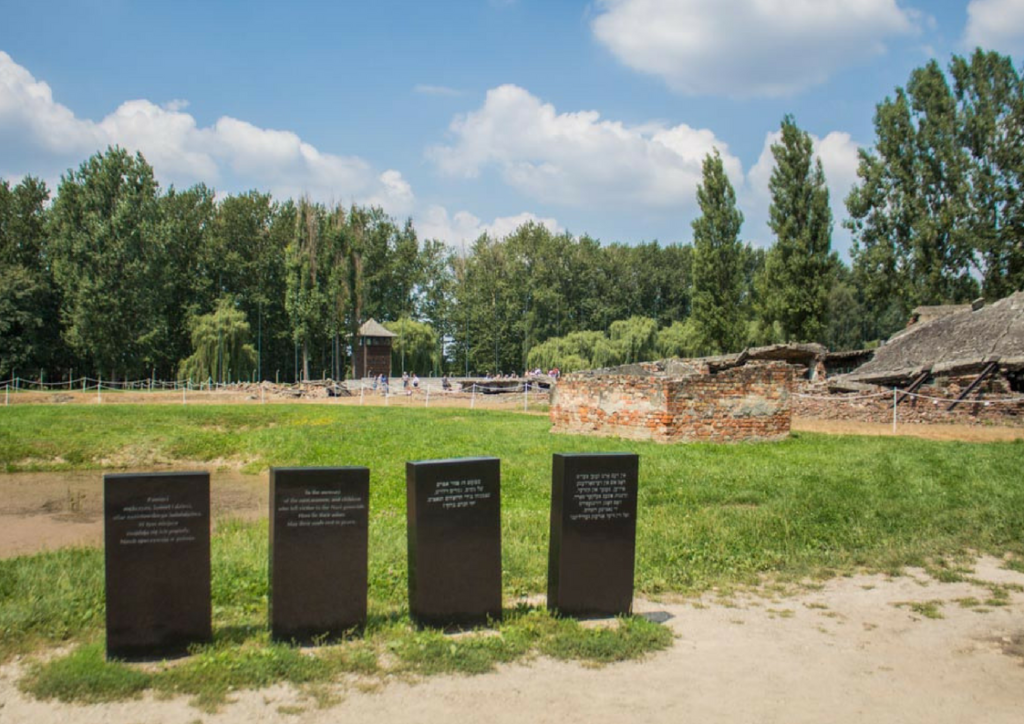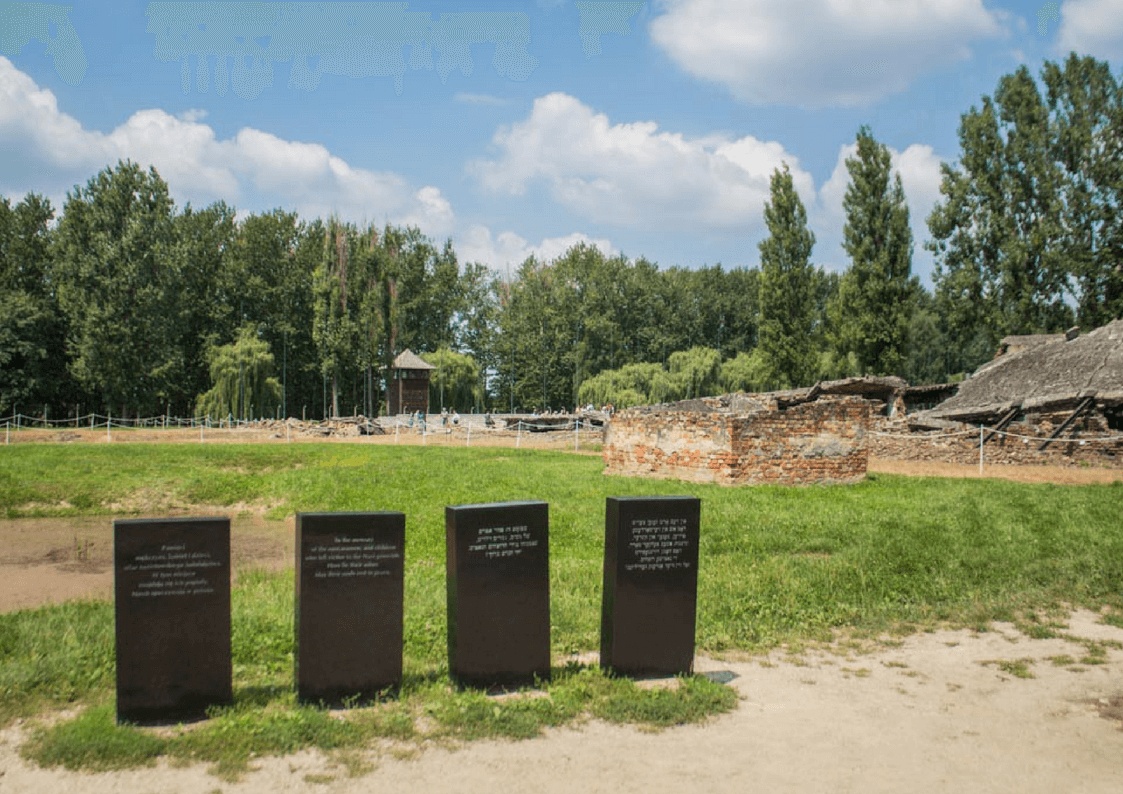 Continue walking towards the right, crossing the main road and you'll discover more ruined gas chambers. One such chamber was blown up in a revolt by the prisoners 'working' the gas chambers. That made me give a small hell yeah at the effort at resistance.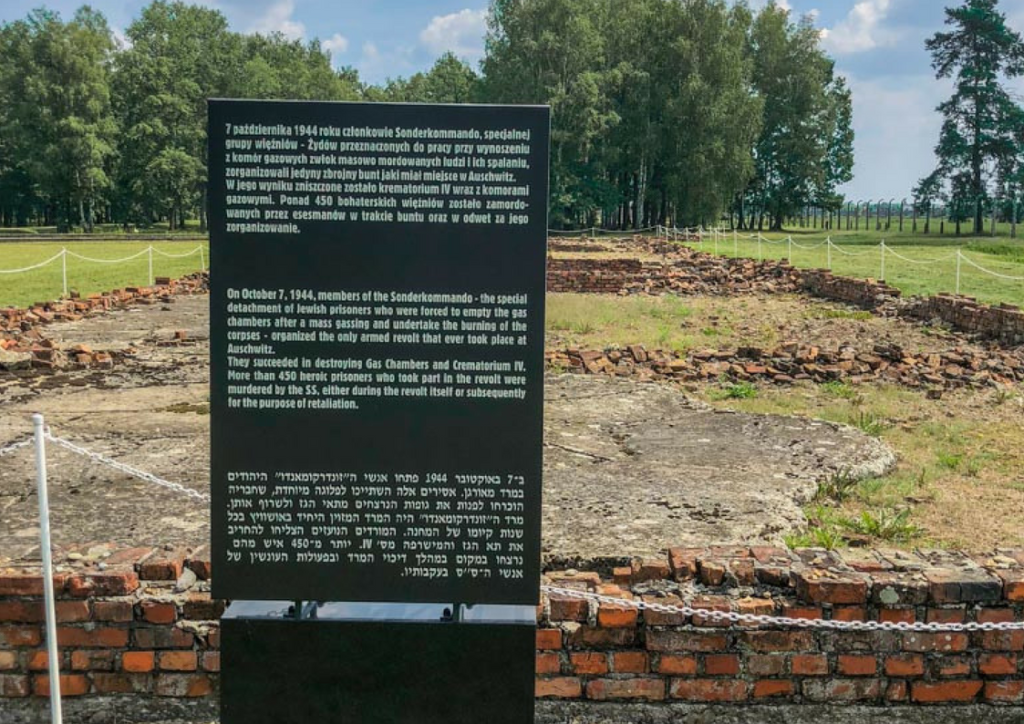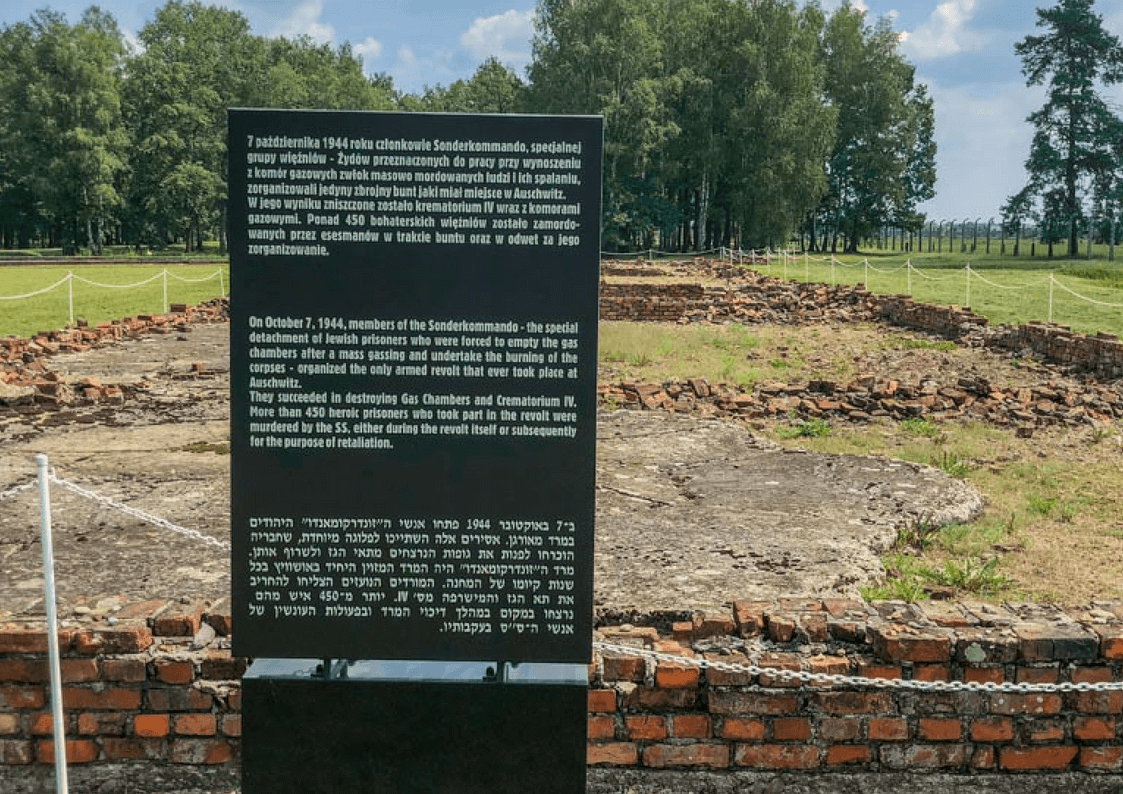 Additionally, at the back of the compound is where the recent arrivals to Birkenau were initially taken. Here they were shaved, showered, and given their prisoner uniforms. This building is also where the clothing was cleaned, as illness was rampant and affected the guards.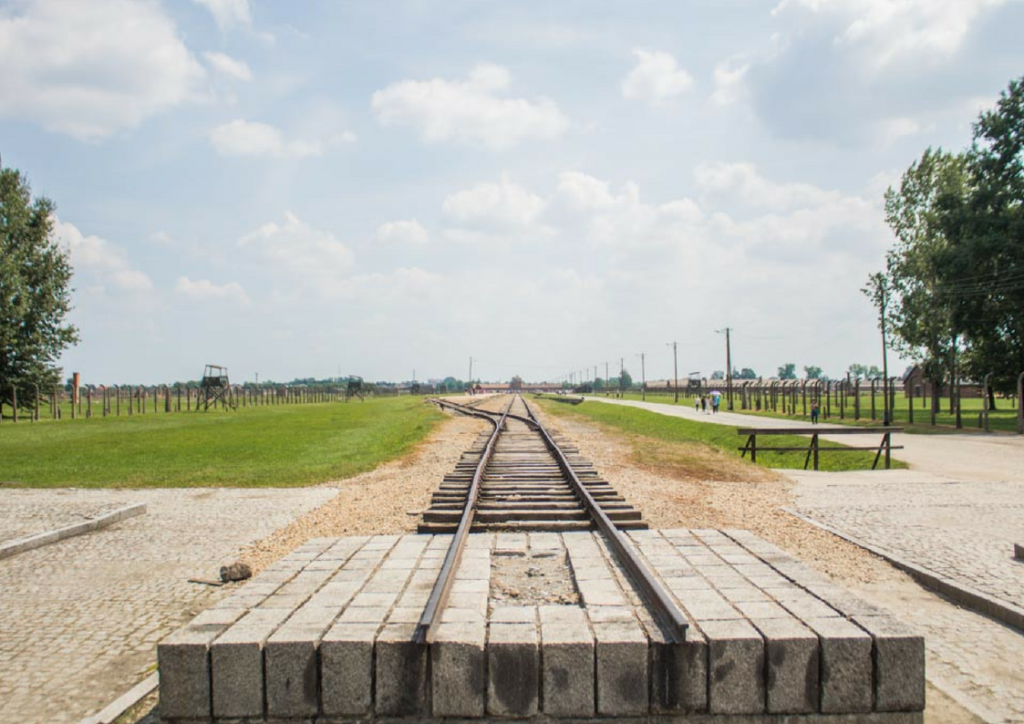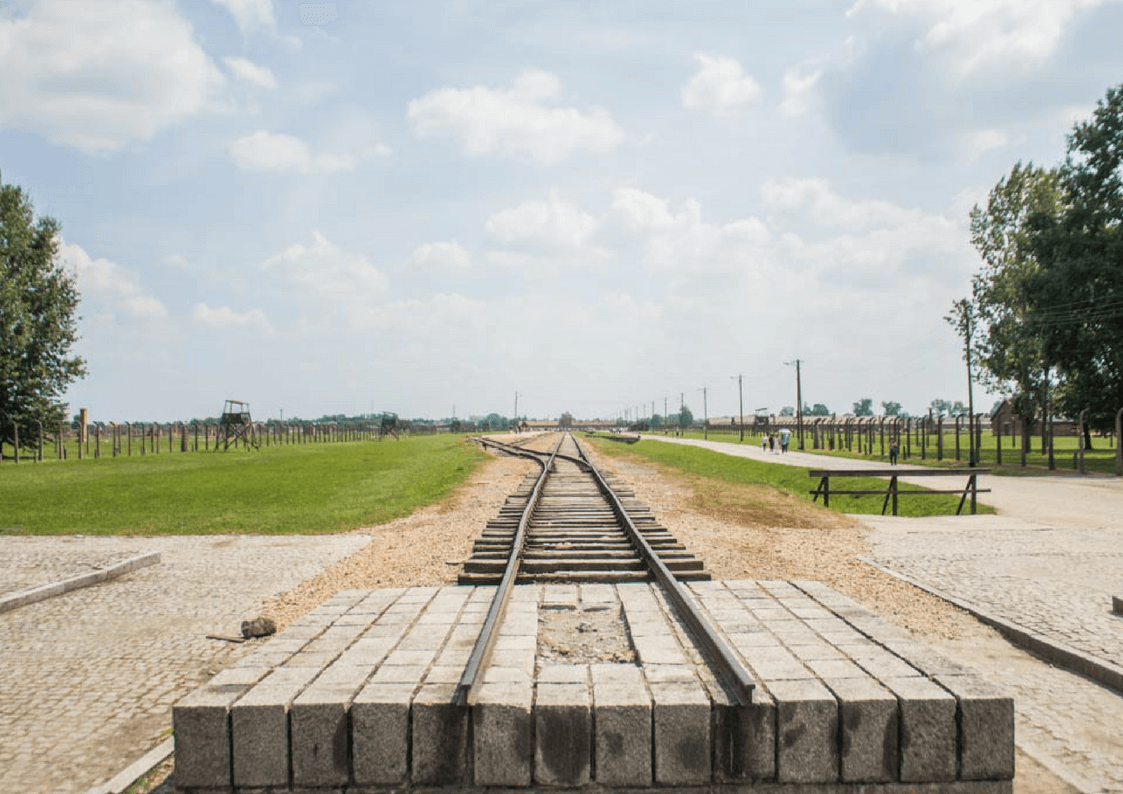 I did not anticipate the vastness of Birkenau and it was the most sobering part of the entire experience. Seeing rows upon rows of barracks that housed so many people. Walking the same path that millions walked to their death almost forced me to my knees. Then seeing the gas chambers where most of them perished was gut-wrenching. It really hit home just how atrocious this period of human history was. It is also staggering that so many survived in such inhumane conditions.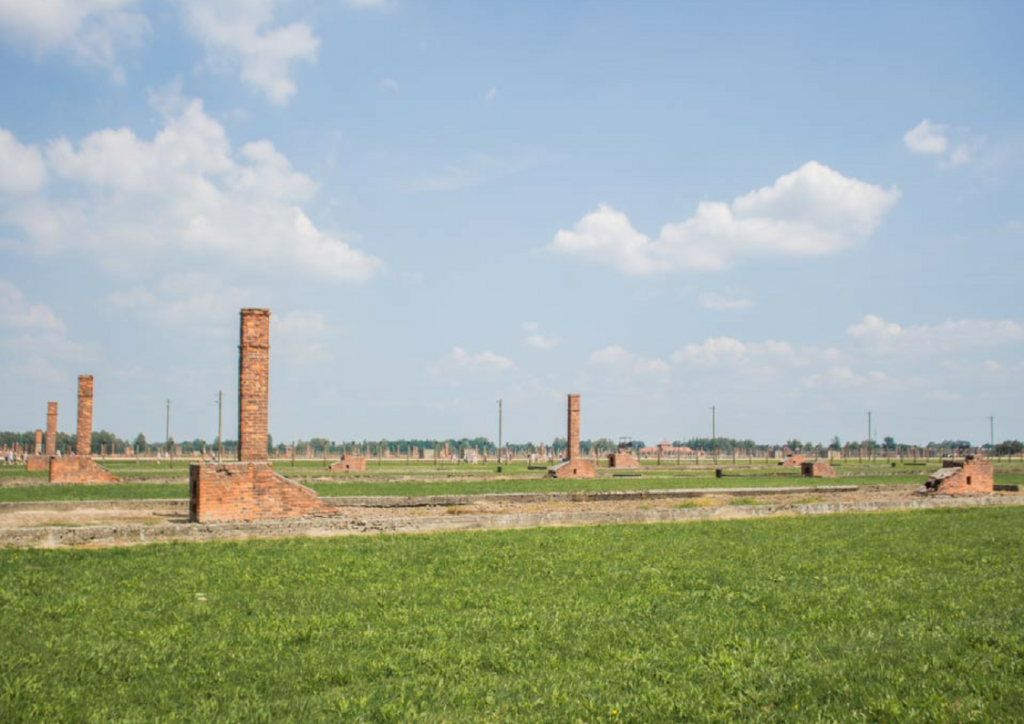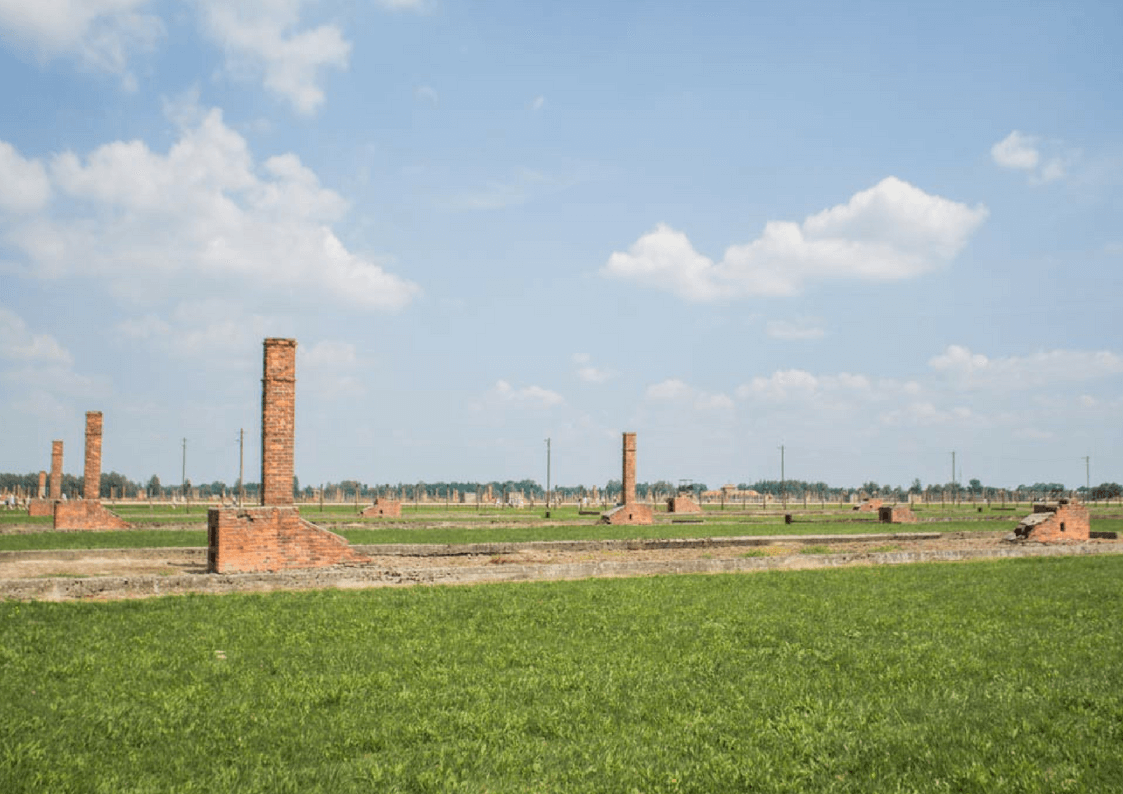 Leaving Auschwitz
After your time at Birkenau, take the bus back to Auschwitz. From Auschwitz bus stop, you can find buses returning to Krakow.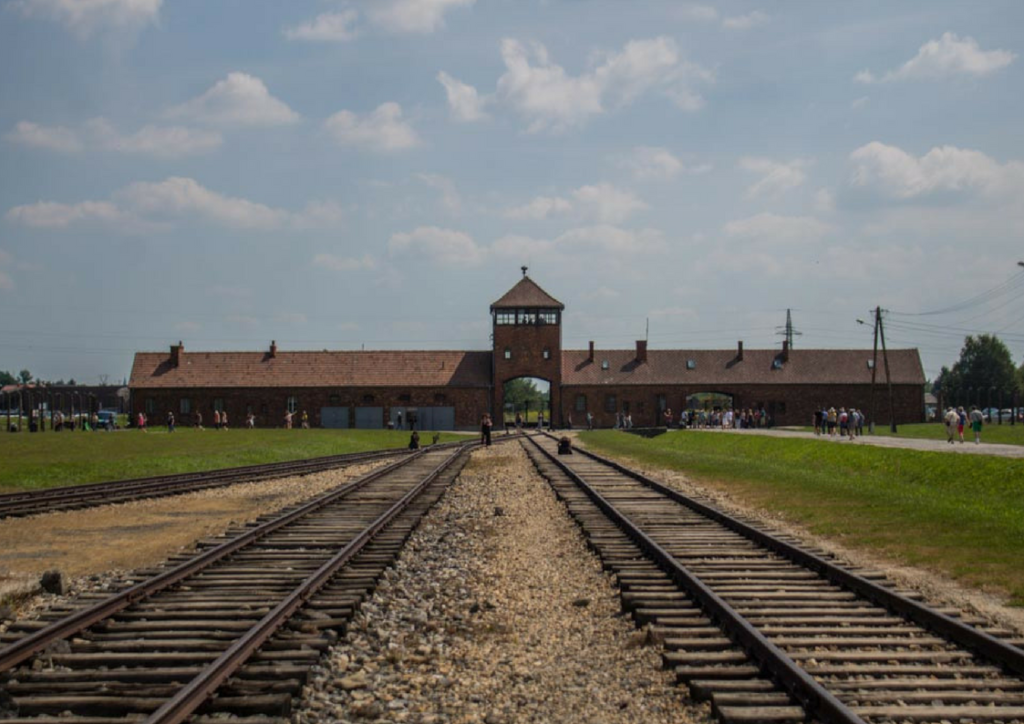 Prepare yourself for physical, mental, and emotional exhaustion after your visit. Give yourself time and space to process what you witnessed. I recall wandering around Krakow in a bit of a daze, my mind filled with thoughts of what it must've been like to live in this city during that time. You'll know when you're ready to continue exploring present-day Krakow.
FAQ
Is there food at Auschwitz?
There is a cafeteria at Auschwitz and a cafe where you can purchase lunch and drinks. Of course, it's a bit expensive, so you could also pack a lunch if you're on a budget. There is lots of green space in front of Auschwitz where you can have a pre-made sandwich. The town of Oświęcim has restaurants if you'd prefer to eat outside of the compound.
There is no food at Birkenau, however, if you need a water refill, they do sell refreshments and small snacks, in the bookshop.
Are there bathrooms?
Yes. Look for the WC signs in Auschwitz. They're clean and free. There are also bathrooms in Birkenau that cost 20 zloty, if I remember correctly.
How do I get from Auschwitz to Birkenau and back?
There is a free bus that picks you up at the bus stop in Auschwitz and drops you in front of Birkenau. To return to Auschwitz, simply return to the bus stop at Birkenau and it will take you back.
How do I get back to Krakow from Auschwitz?
For the bus, there is no need to pre-book a ticket. Buses run to Krakow every hour and rebooking could cause you to rush through your time here.
The bus to Krakow will pick up at the same place it dropped off and similarly, you can pay for your ticket on the bus. Just ask the bus driver if he is going to Krakow to be sure.
Can I take photos?
Can you? Yes. Should you? It depends on the photo. I found it strange to watch people smiling under the "Work Sets You Free" sign, and on the railroad tracks entering Birkenau. Millions of people died here, act accordingly. And respect the posted signs where it says no photographs. 
Is Auschwitz free?
Yes, entrance into Auschwitz is free before 10:00 am and after 3:00 pm, if you'd like to visit independently. If you'd like a tour, there is a fee. You can find more information about visiting hours and fees here and here.
If you decide to book a tour, consider the options below. I heard good things about them. Please note that these are affiliate links, so if you decide to book one of these tours, I will receive a commission at no additional cost to you.
What are the opening hours?
Auschwitz is open at 7:30 am 362 days per year, except for January 1st, December 25th, and Easter Sunday. However, the closing time depends on the time of year you visit. You can find those details here.
Like this post? Pin it for later!