Top 5 Things NOT To Do In Prague
Prague is a beautiful city, magical and romantic. Although this city has a difficult and tumultuous past, it is filled with life, culture, art, and stunning buildings. There is no shortage of things to do in Prague. Everything from spending a sunny day relaxing in the park with some beers and new friends, to a boat ride on the river, to partying the night away, to art museums and orchestras. There is something here for everyone. But after spending more than a few days here and getting to know the locals, I decided to bring to you what NOT to do in Prague.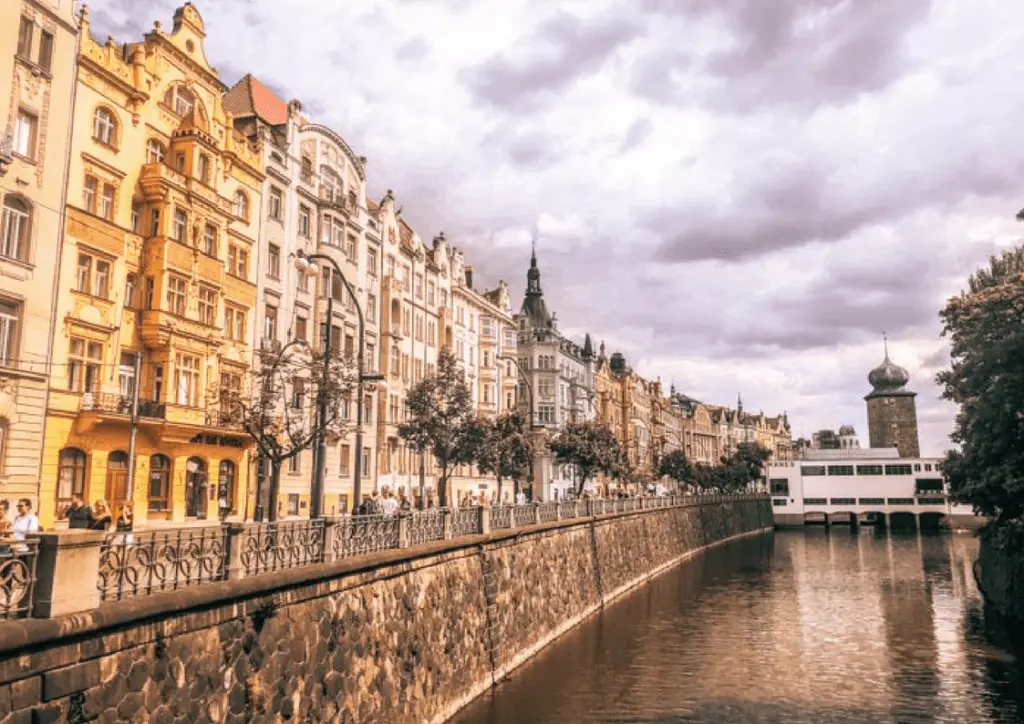 Don't Get Offended
If you're coming from a place where smiling at all times is expected, it's time to get your mind right. Initially, you might find the people in Prague a bit "cold". Why? Because they don't smile at you, they don't know you. Smiling is reserved for friends and loved ones. When they have something to smile about they smile. It's incredibly refreshing. You can also tell when not smiling means just not smiling and when they want you to leave. Trust me.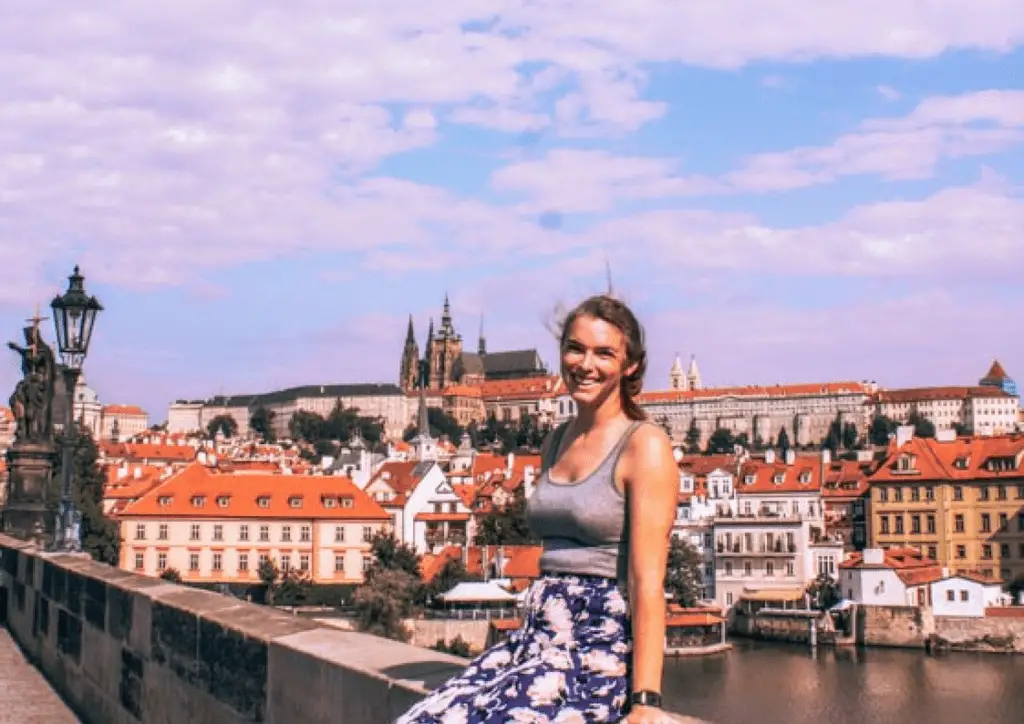 Also, the people in Prague are incredibly direct, which is fantastic. They don't waste time with too many pleasantries or hovering around the point without actually getting to the point. If they need something, they ask for it directly.
What to do instead…
I met a traveler who was really struggling with this. She thought everyone was rude and unhappy. But they're not rude, they're actually a lot of fun. A great way to see a Czech smile is to learn how to say hello and thank you, at least! Understand that they deal with many tourists here and simply learning a few words out of respect for their culture goes a long way. 
Don't Ask "How are you?" Unless You Want the Answer
This goes along with the first one, but if you're from a place that asking "How Are You" has become a simple greeting, it's time to find a new one. If you ask someone from Prague this question, please be prepared for the answer. It's just another cultural difference and they find it rude that you'd ask that question and then get antsy while they answer. Which, is actually an excellent point. It is rude to ask such a personal question and not want to hear the answer. I'm trying to get it out of my vocabulary, but it's pretty well ingrained. Or maybe, I'll just start answering the question. The jury's out.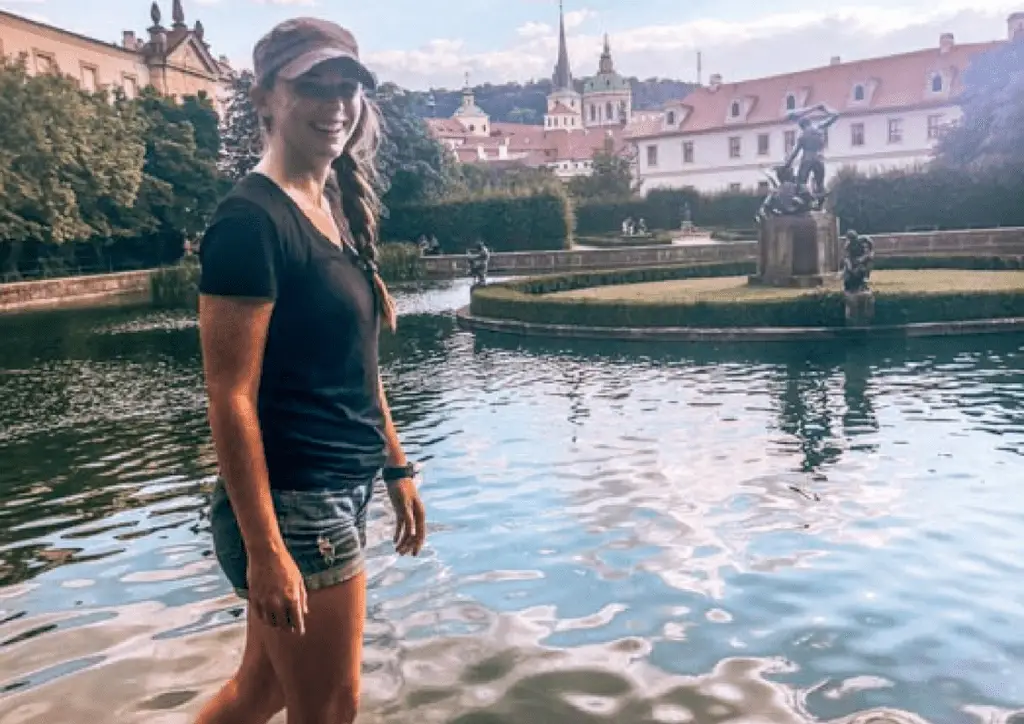 What to do instead…
Go ahead and ask how they are if you want an answer. But often, a pleasant hello will suffice.
Don't Give Money to the Men Kneeling and Praying on the Charles Bridge…0r Anywhere
My walking tour guide told me that these men aren't actually homeless as I suspected. She said that they generally make more money than the working Czech, and that it's an organized gang. They actually scare away true homeless people who try to work the bridge. The money you give them goes to alcohol and drugs. I tried giving them a meal and they did not respond kindly, they just want the money.
What to do instead…
Save your spare Korunas and tip your waiter
Don't Think Eating a Trdelniky (Chimney Cake) Means You're Eating Czech Food
For me, when I see food in heavy touristic areas, being eaten only by people with a guidebook in their hand, I steer clear. Sure it smells good, but to be honest after watching so many people try to eat this while wandering along the Charles Bridge, I just couldn't bring myself to try it. It's actually not specific to Czech either. It originated in Hungary, was perfected in Slovakia, and was given a Czech name (according to my good friend Wikipedia)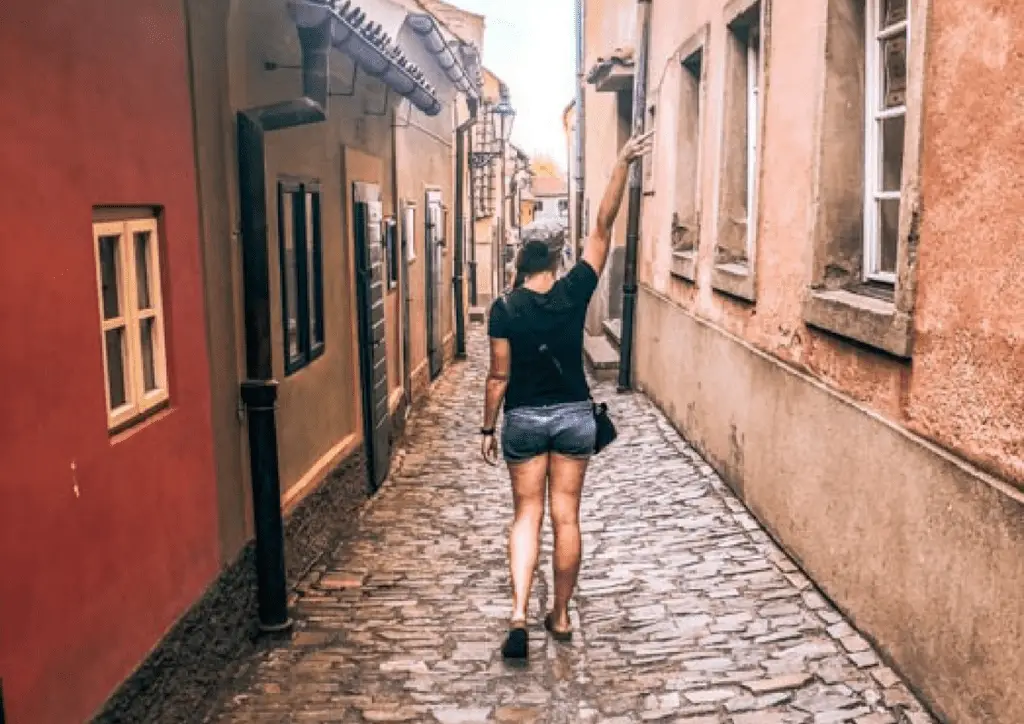 What to do instead…
Ok, if you simply must try it, go for it. But what you could do instead is pop into a local bakery and try a sweet treat for your sugar and calorie fix.
Don't Walk Across the Charles Bridge in the Middle of the Day
If you're anything like me, which you probably are if you're reading this, you hate crowds. And the Charles Bridge is the best place to find a crowd. To avoid this, get your ass up early and go to the Charles Bridge. I got there around 9:30 am and there were only a handful of people on the bridge. When I crossed back around 12:30 pm, it was overly crowded with tourists. Which is just not fun for me and makes me incredibly grumpy.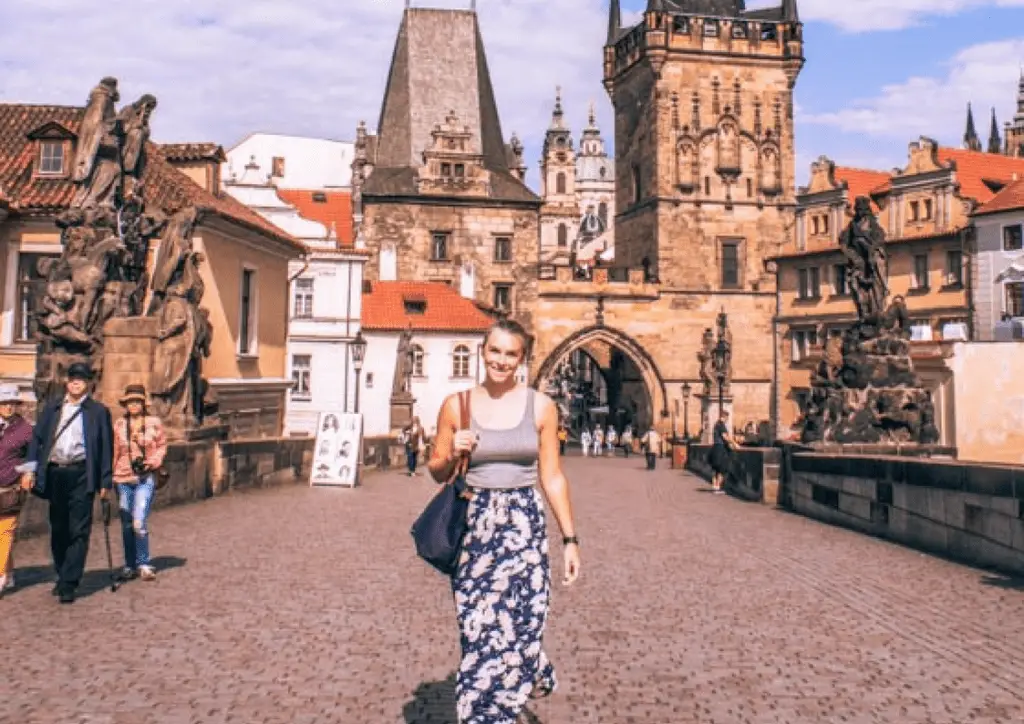 What to do instead…
Walk across it early in the morning and spend your day in Mala Strana. It's actually my favorite part of the city. There are beautiful parks, lovely cafes, and plenty of cobblestone streets to get lost in. On your way back to the other side of the river, take a different bridge, there are plenty, or wait until nightfall when foot traffic clears up again.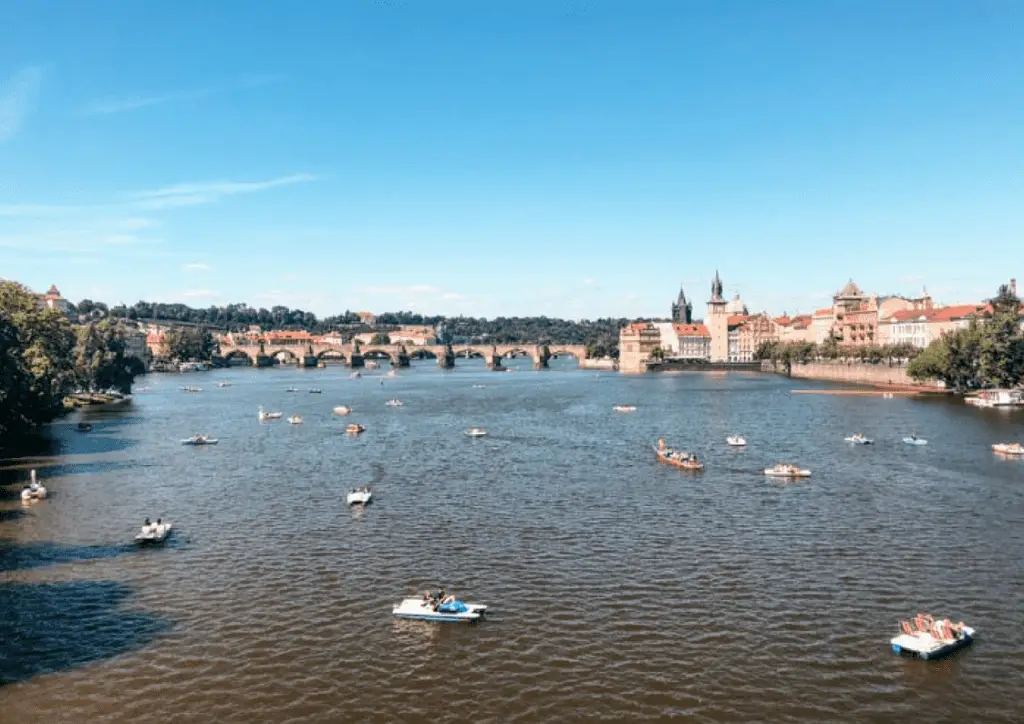 That being said, do the same for the Prague castle. I visited it twice, each time in the evening. There was barely a soul around and no walking tours. Granted, the shops and Cathedral weren't open, but I likely wouldn't go in those anyway. Go to take in the scope the cathedral and to watch dusk settle over the city. The views of Prague in the evening are stunning.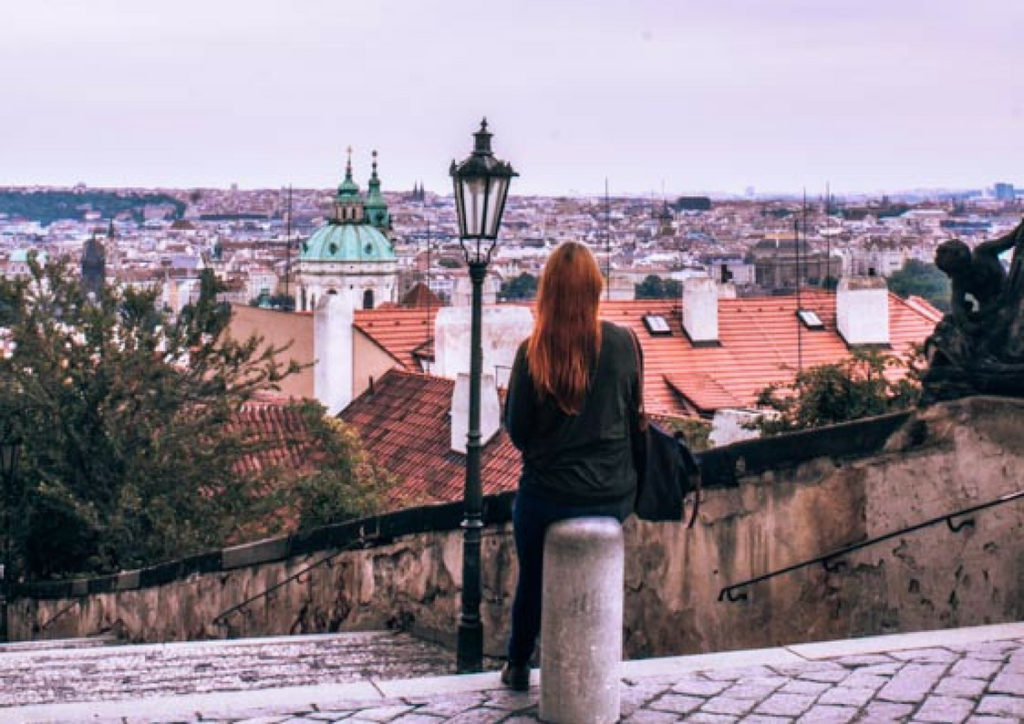 Do You Have Any Don't Do's In Prague?
Prague is easily one of my favorite European cities and there are plenty of blogs written about what TO DO in Prague. However, I didn't come across many that told me things I should consider avoiding. I hope this post is helpful as you plan your trip. It's a great city to wander, get lost, take in the views, and drink some good beer.
Like this post? Pin for later!