I bought Nomadic Matt's Superstar blogging course over a year ago at the beginning of my blogging career. I used Matt's blog to help me plan my travel, so I'd seen his ads for his course, but I balked at the price tag. Why would I spend money on a blogging course when I was planning to quit my job. Surely this information is on the internet for free, right? Here's why: I didn't have time to scour the internet for solid resources or step by steps on everything blogging! So I spent $199 for the course and below I share with you my honest Superstar Blogging review.
This post contains affiliate links, which means that, at no additional cost to you, I will earn a tiny bit of income if you decide to make a purchase.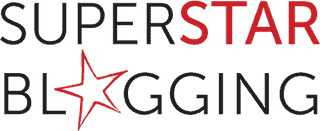 Why I Ultimately Decided to Purchase Superstar Blogging
Before I get to my review of the course, let me tell you where I was in my blogging career. I already knew the name of my blog. With the help of Amy Lynne Andrews' free how to start a blog post, I'd purchased a domain name, set up hosting and WordPress, purchased a premium theme and started writing.
I knew I wanted my blog to be financially successful, but I didn't know how to make that actually happen. I was writing about my journey to quit my job and my thoughts and feelings about the transition. Guess who was reading it, no one.
Before purchasing the Superstar Blogging course, I actually purchased the Genius Blogger's Toolkit on the recommendation of Amy Lynne Andrews. She didn't steer me wrong with setting up my blog so I decided to take advantage of the $99 sale. This toolkit is a collection of eBooks and courses from a wide variety of bloggers. It included everything from getting started, to setting up an email list, to affiliate marketing and more. But there were no resources geared toward travel bloggers. There was no guidance on where to start and where to go next. It felt overwhelming and I was lost. Plus, I only had access to the content for a year, so even if I did figure out the basics, I'd have to purchase it again after a year to get the more advanced information.
After a few months of fumbling along, I grew tired of it. Tired of investing the time in this blog that wasn't showing any signs of growth. So I returned to Nomadic Matt's website, read the reviews of the course, bought it and got to work.
What I Love About Nomadic Matt's Superstar Blogging Course
There are a number of things I love about Matt's Superstar Blogging course.
The first of which is how it is organized. It is set up to take someone with zero blogging experience to seasoned blogger. This means the progression of the course is thoughtful. It's like seven-layer dip. Each layer is different but builds upon the previous one until you have a well-rounded blog. Plus, there are actionable items to take at the end of every week so that you know how to apply the information you're learning.
Second, you actually have interaction with Matt. Each month there are office hours with Matt where you get to sit down, virtually, and ask Matt any questions you may have. This is so valuable!!! He is the top travel blogger and he takes the time to sit down and talk with his students. I mean, I have purchased other courses since this one and when I even tried to email the "help" email I received a bounceback. Which is not cool. What Matt does, very cool.
Third, the Facebook group. This is where you can reach out to other bloggers and network. You can get answers to all of your questions. This Facebook group is where you'll see Matt's interaction, yes he actually answers questions. And this group is where you'll have unique opportunities, such as interviewing Matt for your own blog. An opportunity that I jumped at!
And maybe most importantly, the tech support. Matt has someone who helps with all of our tech support questions. You can email him directly and get an almost immediate response (he lives in Sweden, I think.) I am so not tech-savvy and I've used his help more times than I can count. Even when I momentarily freaked out because my Google Analytics wasn't showing anything, he calmly replied that I was on the wrong account. Yes, that's how tech savvy I am and how helpful they are!
Wait, no this one is the most important – the opportunity board. This is where other bloggers in the group will post collaborations and guest post opportunities, both of which are valuable ways to improve your SEO (which you'll learn about in this course). There are even some paid jobs included!
What I Don't Love About the Superstar Blogging Course
While this course provides an excellent base of knowledge on all topics surrounding travel blogging, I have had to purchase some supplemental courses for Pinterest and SEO strategies. When I first bought the course, the SEO section felt pretty confusing to me. It became clearer after attending my first blogging conference where I learned about how to develop an SEO plan from the ladies behind Make Traffic Happen. I bought their eBooks and immediately began implementing them. They taught me how to evaluate keywords that my new site could potentially rank for and as I made changes I began to see SEO growth!
However, since I bought the course, they've made significant updates to the SEO section and it's much easier to understand and implement an SEO strategy from. Which is actually a great aspect of the course and the community. They listen and respond when the community needs more. I didn't have to pay anything more for the updates and they informed me when they happened!
Another thing about this course is it's all written. Every lesson is like its own blog post, which is great for me because I can skim through and get to what I need without the fluff. And it includes screenshots to show exactly what you need to do. But if you need videos to help you learn, there aren't any included. But there are some awesome interviews with seasoned professionals which basically makes up for it in my book.
Who Is The Superstar Blogging Course For?
It's for anyone who wants to ultimately turn their blog into a sustainable business.
It's for anyone who is not tech savvy and needs assistance with building their website.
It's for anyone who wants to improve their writing.
It's for anyone who wants to collaborate with other bloggers and join a community.
It's for anyone who understands that blogging will take time and is willing to invest!
Who Isn't The Superstar Blogging Course For?
Don't spend the money on this course if you…
Already know what you're doing with your blog, know how to set up an email list, about affiliate marketing, and sell your own products.
Aren't interested in making money from your blog. If you want to keep an online journal of your travels as a memory for yourself and your family – that's awesome. But much of this course will not apply to you.
Are looking for overnight success. You guys, blogging is hard. I'm over a year into blogging and am only just seeing consistent email sign-ups, purchases on Amazon, and SEO growth. If you're looking to make money overnight, this course – and probably blogging – aren't for you.
What You Will Learn from The Superstar Blogging Course
Below I break down what you will learn over the 10 weeks of this course. As stated above, the progression is very thoughtful. It starts out fairly slow in the first couple of weeks and really picks up steam around week 6.
I would advise setting the expectation that you will not finish the course in 10 weeks. So take that pressure off of yourself right now. Some lessons will be easy and brief. Others will take hours to complete – especially writing content! But you can come back to what you need at a later date.
For instance, now that I have a solid content base (week 3) I am working on my first ebook (week 9) so I am revisiting that lesson. That's the awesome thing about this course. I don't need to go and buy a "how to write an ebook course" I just need to revisit week 9.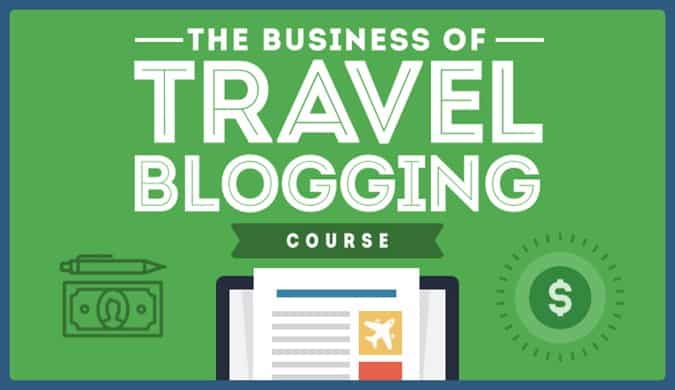 WEEK 1 – Setting Up & Getting Started
Week 1 is all about getting your blog started right. If you haven't already, you'll decide on a blog name. Then you'll learn how to get a domain, hosting, set up WordPress, decide on a theme and install google analytics. At the end of the week, you'll understand the best plugins to use and their purpose. You will also learn a bit of coding. All of this solid information will provide the base you need for a successful blog.
Tip: Some of these lessons will require a financial investment. Hosting a domain on Bluehost which I used for the first two years cost $3.95/month. Which isn't crazy expensive. I would suggest purchasing a premium theme. It's one of the best things I did when starting my blog.
WEEK 2 – Building a Brand
Now that you have a website set up, you'll spend week 2 developing your brand. Your brand is more than just a logo, it's who you are and who you write for. In week 2 you'll dive deep into this concept as well as learn more about how to utilize the design of your site to support your brand vision.
Tip: Don't spend too much time on a logo, pick one and go with it. I designed both of mine myself. It started with this, which I used until last week when I discovered this image of the earth and sun. Spend more time developing your niche, your why, and the type of reader you want to attract.
WEEK 3 – Writing Content
Can't have a travel blog without content, right? In Week 3 you'll learn Matt's process for writing a blog post, style tips, and how to have a unique voice.
Tip: You don't need a ton of content to launch your blog. Write 4-5 long form, quality posts that relate to your brand, promote them, and go from there.
WEEK 4 – Mastering Social Media
Week 4 is where things start to pick up pace, and intensity. You'll learn the best social media platforms to promote and drive traffic to your blog. You'll learn the best tips for how to succeed on the ever-changing platform, Instagram. But more importantly, you'll learn how to pitch guest blog posts for other blogs and why that is beneficial as a newbie blogger.
Tip: Select one social media platform to focus your energy on and grow from there. I find Pinterest to be the best in terms of driving traffic to my blog, so that's where I focus.
WEEK 5 – Networking Like a Champ
This week, you'll learn the value of networking with other bloggers, in person and in other niches besides travel blogging. You can listen to the wide range of expert interviews included in this course to understand the value of a wide network.
Tip: This is where the Superstar Blogging Facebook group becomes incredibly useful.
WEEK 6 – SEO
Week 6 is hefty – it breaks down SEO in an easy to understand manner and provides great information for how to be successful with it. This is how you'll get traffic to your site without having to post all over every social media. This week is where the magic happens.
Tip: Begin implementing an SEO strategy immediately in your blog.
WEEK 7 – Newsletters
In week 7 you'll learn why you need a newsletter, how to set one up, and what to say in them. I love the lessons in week 7 because they include step by step screenshots of exactly what to do. You'll also learn the best way to get newsletter signups!
Tip: Begin writing emails as soon as you get one person signed up so you get into the habit and create raving fans of your blog from person one.
WEEK 8 – Affiliate Marketing
The lesson introduces the first strategy in making money blogging. Tn week 8 you'll discover the power behind affiliate marketing. Matt teaches you where to sign up for affiliate programs, how to choose one that will resonate with your brand, and an implementation strategy.
Tip: This takes time, but can lead to that dream of passive income.
WEEK 9 – Creating & Selling Your Own Products
If affiliate marketing isn't quite your thing and you have a burning desire to create your own products to sell, Matt will give you the inside scoop on how. You'll learn how to create an Ebook from start to finish! A lesson that has been super valuable as I've been creating my own.
Tip: If you're not ready to sell your own products just yet just brainstorm some ideas and come back to this lesson when you're ready.
WEEK 10 – Partnering & Working with Tourism Boards
Week 10 is the final week of the course. In this lesson you'll learn what a media kit is and how to create one. You'll learn a variety of ways to diversify your income strategies and how to work with tourism boards.
Tip: Set up a "work with me" page on your blog to detail your offerings.
Bonus Lessons: Expert Interviews & Webinars
Also included in the course are expert interviews with successful entrepreneur both inside and outside of the travel world. You will have access to interviews with Pat Flynn (Affiliate Marketing), Rand Fishkin (SEO), Jodi Ettenberg (Storytelling), and many others.
There are also a number of webinars included. You don't just get access to the new ones after you sign up, but you'll have access to the archive of webinars which expand on topics covered in the course for when you're ready to dig deeper.
By the end of 10 weeks or more, you'll have a beautiful blog filled with content geared toward your readers. You'll know how to market it and make money from it. You'll have connected with like-minded bloggers and begun to build your own community of blogging friends.
It was through this course that I met a good friend and blogging buddy, Laure from Blue Eyed Compass. We'd done a couple of collaborations together, followed each other on Instagram, then met in real life at the first TravelCon! Now I have someone to talk blogging with when my friends and family have stopped listening!
Where To Buy Nomadic Matt's Superstar Blogging Course?
You can sign up for the Superstar Blogging course right here!
As I stated at the beginning of this post, if you purchase through this link, I'll receive a small commission. Which is something you'll learn how to do in the course!
There are sales for this course occasionally throughout the year, but there are no discount codes available any longer. For the most up to date pricing, check out this page.
If you have any further questions about Nomadic Matt's Superstar Blogging Course after reading this review, do not hesitate to email me to ask. I'll be happy to answer them to the best of my ability!
Find this post helpful? Pin it to Pinterest!