Solo Female Travel Advice, From Solo Female Travelers
Today, on my free walking tour of Prague I met another solo female traveler. (Free walking tours are an excellent way to meet fellow travelers by the way). Turns out, she wasn't planning to travel solo. Her friend was supposed to accompany her but had a last minute emergency. So, now, this young woman was flying solo in Prague for her very first, unintentional solo trip. She began peppering me with questions, looking for solo female travel advice. It made me smile, as she reminded me so much of myself a few years ago, taking small steps to get used to traveling alone. She was staying in a hostel, but booked a private room, because she was worried about sharing a room with strangers. I did the exact same thing on my first solo trip to Ireland. When I told her I'd recently been Couchsurfing, she looked at me in shock, and said, "I could never do that!" I thought the same thing.
The Solo Female Travel Community
We spent the rest of the afternoon together and the conversation kept turning toward how to meet people on the road, how to plan activities solo etc. It made me realize the power in the solo female travel community. Having someone who's done something like this before you and loved it, makes you feel a bit more at ease. Interestingly, the majority of solo travelers I meet, are women. I just read this survey on solo travel that says roughly 63-85% of solo travelers are female, which confirms my anecdotal observation. I decided to reach out to women in the solo travel community for their best tips and advice that helped them overcome their fears and hit the road, solo. Some of these women are bloggers, some are not. But the one thing we all have in common is that we were anxious to go against the norm, did it anyway, and haven't looked back. Here are the words of wisdom from seasoned solo female travelers, like Maureen who has some great solo travel safety tips!
Don't Be Afraid to Meet New People
Meeting people on the road can be super intimidating. But it's so much easier to meet people when solo than when you're in a group. It forces you to talk to people and ask them to hang out, otherwise you might just spend all of your time alone. And while I enjoy that, it's nice to share memories with people too!
This is what Michelle, author of the blog Full Time Explorer who quit her big NYC job to travel says about this:
The biggest tip that I can offer to solo female travelers is to say hi to everyone. It's so simple, but it's the best advice I can offer. I was terrified of being alone or lonely when I first started traveling, but what I realized is that everyone else has that same fear. Just last night I was sitting at a restaurant by myself when another guy walked in and sat by himself. I asked what country he was from, and we became fast friends. I ended up talking to him for hours and saved myself from a boring dinner spent looking at my phone.
You can also follow Michelle's adventure on Instagram and Pinterest
Plan Ahead
Have you ever heard that saying – prior planning prevents (piss) poor performance? Proper travel planning is the same AND it will ease your anxieties before heading off into the great unknown. Booking a hostel in advance for at least one night and knowing how to get there will make you feel at ease as you step off of the plane.
Read what Maire, author of the blog Temples and Treehouses who quit her job planning other people's trips to create her own adventure has to say:
My advice, after almost six months on the road traveling solo, is to be prepared. And I mean that in the purely practical sense. Realise that you alone are responsible for getting yourself from A to B, and suddenly you know exactly what you need to do. Instead of worrying about the potential things that could go wrong, you can take steps to be prepared and look after yourself.

Download a map app to your phone that works without wifi (that would be Maps.me — you download the map when you're connected to the internet, and it keeps working when you're offline). Before you leave, screenshot your hotel's booking confirmation email and its address on your phone. Google in advance EXACTLY how you're going to travel from the airport. That means which bus you're going to get. Where does the bus leave from. Where are you going to buy your ticket.

Sounds obvious, I know. It's admin. It's boring. It's probably not the inspirational message you were expecting to read. But you know what? It genuinely surprised me how much being prepared for whatever I was about to face eased my fears and helped me relax and take the leap into solo travel.
But Stay Flexible
Spontaneity is what makes epic travel stories. My first day in Quito, Ecuador, I planned to do a walking tour, but I kept the rest of the day free. I ended up meeting some cool people on that walking tour and that afternoon we went to the middle of the world monument together, by public transport! It was the first time I'd ever used public transportation in a foreign country with total strangers. And if I'd had that afternoon booked, I wouldn't have that memory! Don't believe me, check with Mei…
Mei a traveler who is a mix of bougie and budget says:
My biggest travel advice is to always stay flexible and to have an open mind. Don't be afraid to talk to the locals, or try the random food you've never heard of before. You never know what kind of adventures it could lead to!
You can also follow Mei's bougie budget travel on Instagram
Get Used to Being Alone
One of the best things you can do BEFORE you even book a ticket is to get used to doing things alone in the comfort of your own city. This will show you that if you can enjoy yourself in your own country and meet new people. My friend Laura, who I finally met in real life this summer agrees!
Laura, the author of Blue Eyed Compass who works full time and travels as much as she can says:
Traveling solo can be daunting so I try to spend a few days doing other things on my own- such as eating out, go to a local event & talk to at least five people, etc. Getting myself out of my comfort zone prior to traveling helps me transition. Also, being as prepared as possible by researching the location and downloading simple phrases in the local language.
You can follow her adventures on Instagram as well!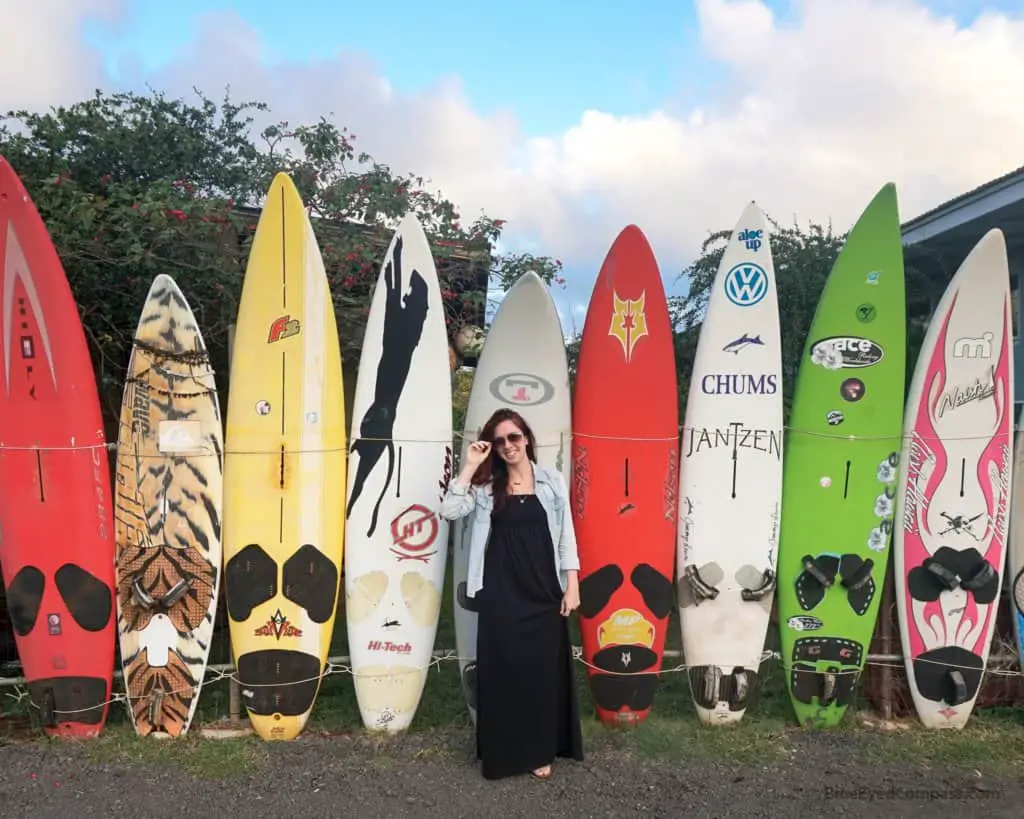 Build Your Confidence and Keep It
It's ok to not be 100% confident out of the gate. My solo trips evolved the more I went on them. I mean, I only did booked group tours on the first one and now I figure out how to DIY it. You confidence will continue to grow the more you do things on your own and you will gain this unshakeable confidence in your capabilities that is invaluable. I love what Kristin, Marcela, and Robyn say about this!
Kristin, who has been traveling through Southeast Asia says:
I think the best advice I can give us to start small, whatever that means for you. One good intermediate step in my opinion is to sign up for a group tour. You start the tour not knowing anyone but by the end you've made friends from all over the world and have an unforgettable experience at the same time.

Another piece of advice is to ask yourself if the idea of NOT going on this adventure is scarier than going on it! In other words, the idea of not taking this leap to travel on my own for 3 months seemed like something I would regret not doing later. So glad I listened to myself!
Marcela, author of My Red Sabbatical who ditched the corporate grind to focus on what she loves says:
Appearing confident puts you at par with your surroundings. Stride with purpose, haggle with conviction, and be firm and rude if you have to. Stand your ground. It might seem counter-intuitive, but people will respect you more, if handled with cultural awareness.
You can also follow Marcela's adventures in India on Instagram
Robyn, who left Australia to volunteer for 4.5 months in Africa says:
I wish more people had the confidence to travel solo, it's amazing the things you get to see and go. One thing I have realised is that I'm never alone, I just haven't met my friends yet.
The World Isn't That Scary
After 10 months of traveling in places that raised eyebrows from my family, I've learned that the world is not that scary. Sure, common sense and these safety tips should be followed most of the time. But, as Ariana says, people are generally good.
Ariana, who has been my biggest inspiration for solo travel says: 
Before I left home for what ended up becoming a two and a half year (and counting!) solo travel adventure, friends and family expressed their worries and fears about me traveling alone. I have to admit that I was more than a little nervous myself. After all, a lot of what we hear about the world outside our homes is how scary it is – and when you're a solo female traveler, those stories and fears are heightened all the more. What I've found in my travels is that people are more likely to lend a helping hand than to try to do you harm. While it never hurts to be cautious, it's important to remember that the world is not a scary place – so go for it!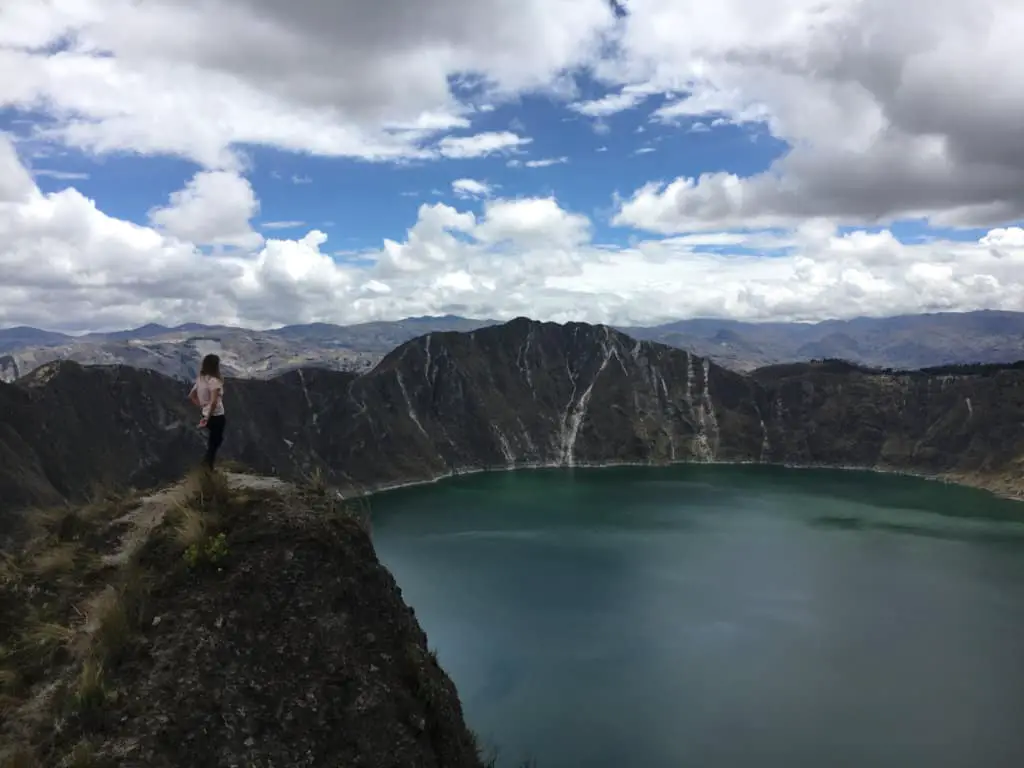 It Might Be Hard, But It's Worth It
Cliche? Perhaps. But isn't it a cliche because it's true? It is scary to travel alone for the first time and you don't necessarily have to baby step it. Magda went all in for her first solo travel experience. It will be challenging, there will be times you question your sanity, but it is seriously the BEST thing you'll ever do. Whether it's for a weekend or with no end date, solo traveling is totally worth it.
My first solo travel was also the time I moved abroad completely alone. So don't be afraid of big steps, because only then you discover your true self. And you will learn that you're never alone along the way.
You can follow Magda's adventure on Instagram too!
Joelle, author of the blog Riding Around the Globe who has lived in Europe and backpacked through South America says:
I remember reading the quote "If you wait for someone to go with you, you'll end up waiting your whole life." and that was the moment it all clicked for me. Traveling solo isn't all sunshine and rainbows. There are things you have to deal with that might make you uncomfortable like eating alone or doing an activity by yourself. But those moments, though intimidating at first, end up empowering you. There is something so beautiful about the day you stop letting fear control your life and you take over the reins. Traveling solo isn't easy. But nothing great ever is. My advice to those nervous or scared to travel solo is this: you are so much more capable than you realize. Don't let life pass you by while waiting for others to join you. Some people will encourage you. Some people won't understand. But at the end of the day, it is all about your happiness, not theirs. And when you're ready to take the jump, I promise you will not regret it.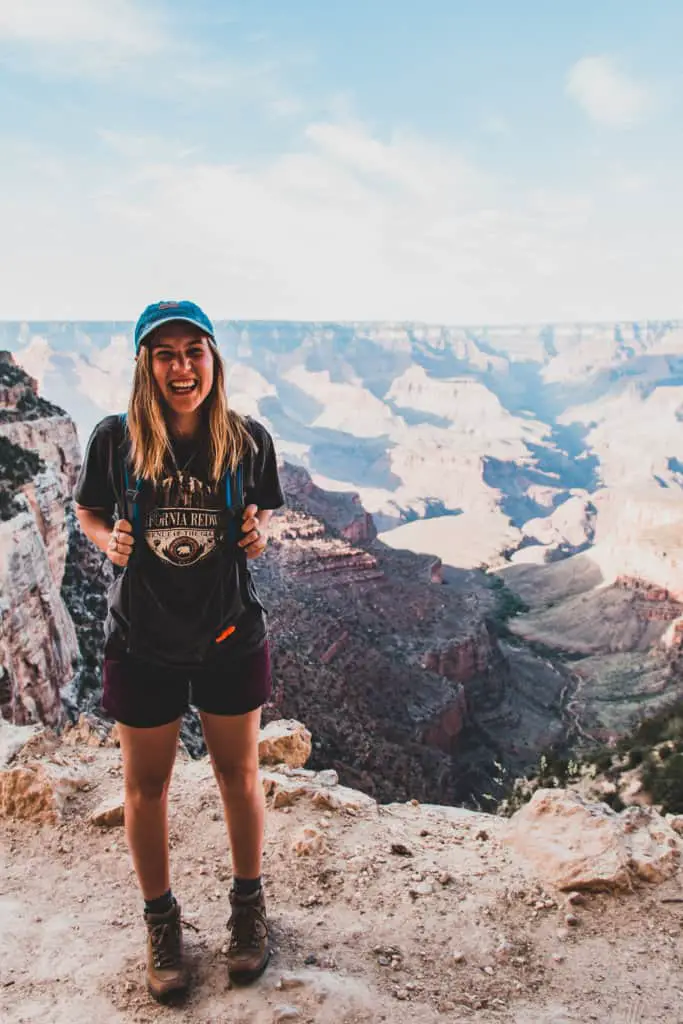 Savor the Memories
So the concerns about solo travel usually go like this: safety, eating alone, and – how do I get my pictures? Another perk of traveling alone is that you get to decide when and where you take a photo…and how long you'll spend to get the perfect one! You'll be glad you have the memories of yourself in epic places to share with your friends and family back home. And to remember just how fearless, confident, and capable you are.
Farhea who is traveling the world when she isn't staring at spreadsheets says:
Never be afraid to whip out that tripod and get some memorable shots in, one of my biggest regrets was not taking more shots with me in them! Landscapes are great but there's something very unique about a shot with you in it!
Follow Farhea's adventure on Instagram!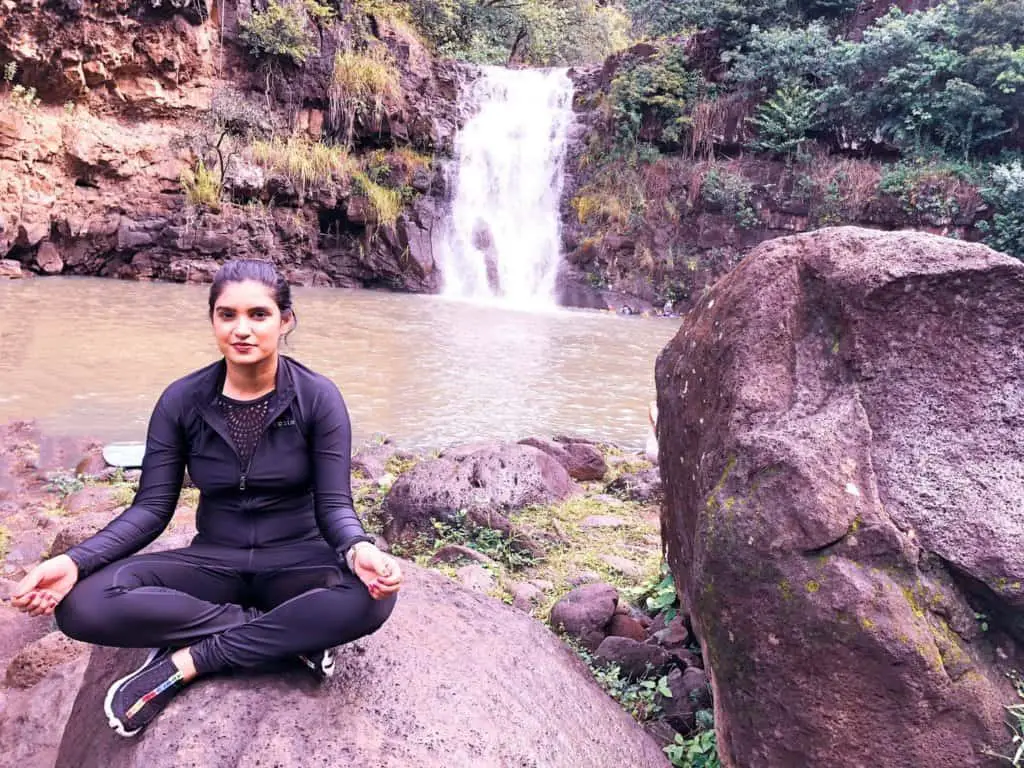 The female traveling community is amazing. These ladies did not hesitate to participate in this post, which is proof of the strength in this community and how much we want to help other people chase their dreams. I'd love to hear your favorite piece of advice from them! Let me know in the comments below! Feeling inspired and empowered by these ladies' words of wisdom, but not sure where to go first. I've put together this awesome 4 step destination decider. By the end of it, you'll be checking flights to your perfect destination for your solo trip! Drop your email and I'll send it to you!
Like this Post? Pin it for Later!