The Details of Paris
The difference between something good and great, is attention to detail.
This quote, by Charles Swindoll, became ever apparent in Paris. The one thing I take away from my three short days spent wandering the streets of Paris is the importance of the details.
I witnessed men wearing a perfectly tailored sports coat, nice jeans, and shoes on an average day. The women of Paris, looking perfectly put together from head to toe. Both of these details did not come off as arrogant. Instead, it showed that the men and women of Paris cared about how they present themselves to the world.
One afternoon, I stopped in a flower shop to pick up a succulent for my Couchsurfing host. The owner placed the flower carefully in a bag. I thought that would be all. She then proceeded to fill the bag with rose petals. Finally, she topped it off by tying a single rose to the handle with a piece of string.
This flower shop owner took my simple succulent gift from something good to great.
Even the beautiful old Parisian buildings. The residents of these buildings accentuate the beauty by placing flowers and other greenery in window boxes. Adding a simple, yet powerful pop of color.
I had the opportunity to Couchsurf in Paris. I stayed in a typical Parisian apartment, small, simple, and gorgeous. The trim of the walls was ornate, the windows large to let the natural light stream in, and planter boxes lined the windows. The manner in which she decorated it added to the charm of the design. From her pretty bottles of cosmetics and perfumes to her succulents dotting the apartment. I could tell it was decorated with care, not haste. Her steamer in the corner evidence that care is taken for every detail.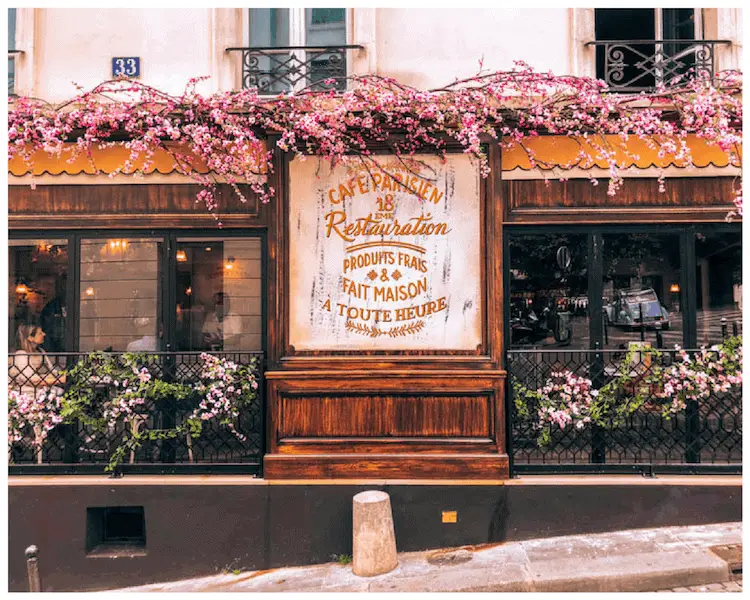 The most amazing part of all of these details was that it didn't seem like it was forced. It didn't appear to take that much extra effort. It took the flower shop owner a mere two minutes to make the bag pretty, while I searched for my euros. The women on the street don't look uncomfortable in their attire. And my Couchsurfing host didn't rush to water her succulents as French jazz played in the background. It all seemed so natural.
It made me question the details of my life.
How am I presenting myself to the world?
I've never ironed my clothes, a fun fact I that once made me quite proud. If they were wrinkled, I'd steam them while I showered, then try to flatten them with my hands. When that inevitably didn't work, they'd go in the wash or back in the closet for another day.
When giving my friends gifts, I usually just place them in a bag, and some tissue paper stuffed inside. Instead of taking the time to make the package pretty, I rationalize it away and say, it's the thought that counts. But, isn't it also the experience?
The view of a beautifully presented package, that makes the recipient ohhh and ahhh before she even opens it. Creating anticipation for her as she unwraps to find the thoughtful gift awaiting inside. A pleasant experience from beginning to end.
Think back to the last time someone not just brought you a gift, but presented it in a way that made you feel like extra effort was put into it. That the gift wasn't just thrown into a bag with some tissue paper stuffed inside. How did that make you feel?
I know it made me feel special. It made me feel like she put in extra effort for me.
Why wouldn't I want to give that to someone? Companies make it so easy with all of their beautiful paper and offers of gift wrap. Why not make someone feel extra special?
Am I in that much of a rush that I can't slow down to make something beautiful? Or pay a few extra dollars for it if I really don't have the time.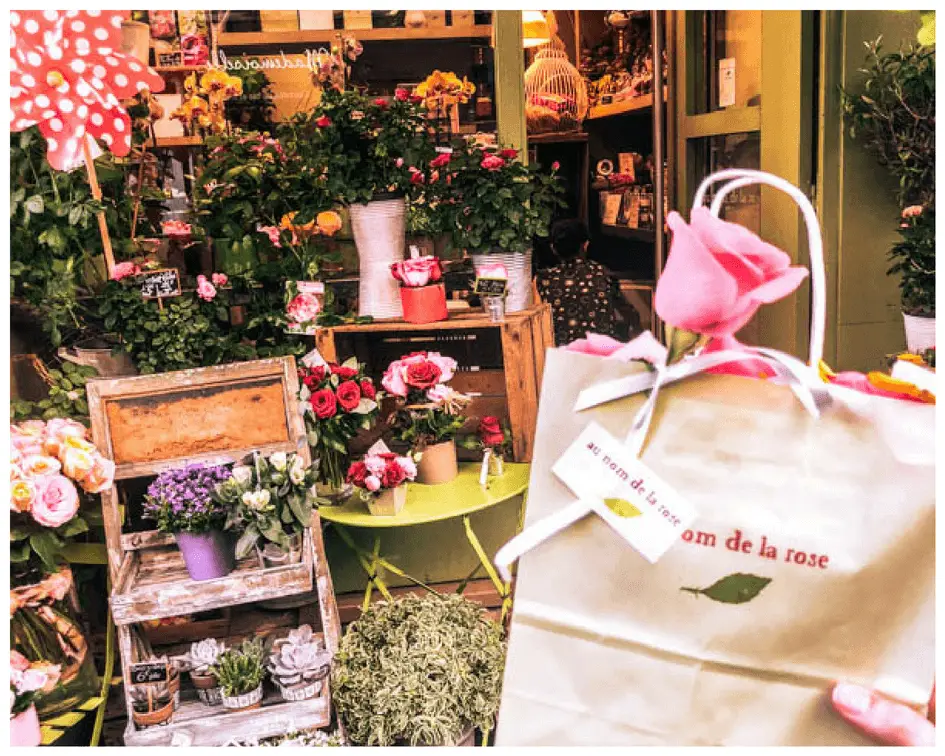 Even with this blog. When I'm taking you on a journey, or providing you with tips, shouldn't my language show how genuine I am, even if I do swear from time to time.
Shouldn't the photos all be of the same orientation, the color scheme the same, the headings all capitalized (or not) in the same fashion? So as you move throughout the blog you see a beautiful story from start to finish.
Instead of rushing through the writing process, maybe I should slow down just a minute to make sure the details are correct before hitting publish.
What's the rush?
Where am I in a rush to go? Is getting there faster going to make me feel any better than it feels to make someone's day a little bit better?
Maybe I should start paying attention to the details, like those in Paris.
So, while it may not be possible for me to dress impeccably as I'm currently living out of a backpack. The least I can do is spray a bit of Febreeze on my clothes before heading out for the day.
How will you pay attention to the details of your life?
Like this post? Pin for later!