But where should I go first?
The question that almost stopped me from booking my flight. When I traveled for shorter trips, I pretty much knew what I wanted to get out of the vacation. However, since I am embarking on long term travel, the options seem endless! I sat there looking at Google Flights and thought "I can literally go anywhere". I turned to blogs at this point. Every blog has a different opinion on where and how to start traveling. Isn't it amazing how having so many options actually decreases our decision making ability!
Then, I tried asking friends who are currently traveling how they decide where their next destination is and most said Instagram inspiration. I was like damn, Insta!I knew that wouldn't be how I decided my destinations mainly because I've been to exact locations of people's Instagram photos, and sometimes they don't look like anything like the photo. I decided I don't want the expectations set by someone's Instagram feed, I want my own!So I started to ask myself other questions, reassuring myself that if I arrived in a location and didn't enjoy it, there is absolutely nothing that says I can't redirect.Here are the questions I ask and answer to decrease the optionality and improve my decision making skills
How much time do I have to getaway?
Before I quit my job, the answer was usually a long weekend or a week here and there. I didn't want to spend a full day on either end traveling, so I had to  pick a destination that was relatively close. Now that I can travel without a real end date, this doesn't really apply. But it will for when I'm on the road and trying to figure out how long a weekend hiking trip might take and if I can schedule a bus or flight for my next destination.
What time of year?
Once I've figured out how long I can take off, I decide what time of the year. Often, this is decided by work schedules. I was able to take more time off in the summer and I had a week off during the holidays. When you know when you can go, you can start researching popular places to travel during that time OR places to travel that are out of their peak tourist season to save money. A simple google search like, "Top 10 places to go during X month" usually provides a wealth of information.
What kind of weather do you want?
This is usually the deciding factor for me and really helps narrow down my destination options. If you are able to travel during the winter, do you want to fully accept that and go to the snowy mountains? Or do you want to GTFO and lay on a tropical beach. Again, time could be a factor here so do your best with that in mind. I truly want to go to Europe, but since I'm starting in January, I really don't want to be cold! So, I decided to check out the charm of South America while I wait for Europe to hit spring!
What type of activities do you want to do?
Let's say you are traveling in January for a week and you want to be somewhere warm. Do you want to just lay on a beach all day? Perhaps an all inclusive would be best. Or do you want to be hiking, surfing, or in a jungle? Perhaps an adventure tour or surf/yoga retreat would be best?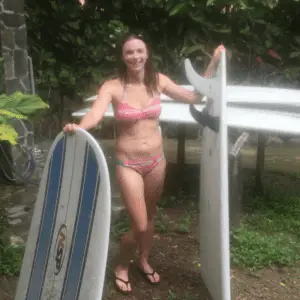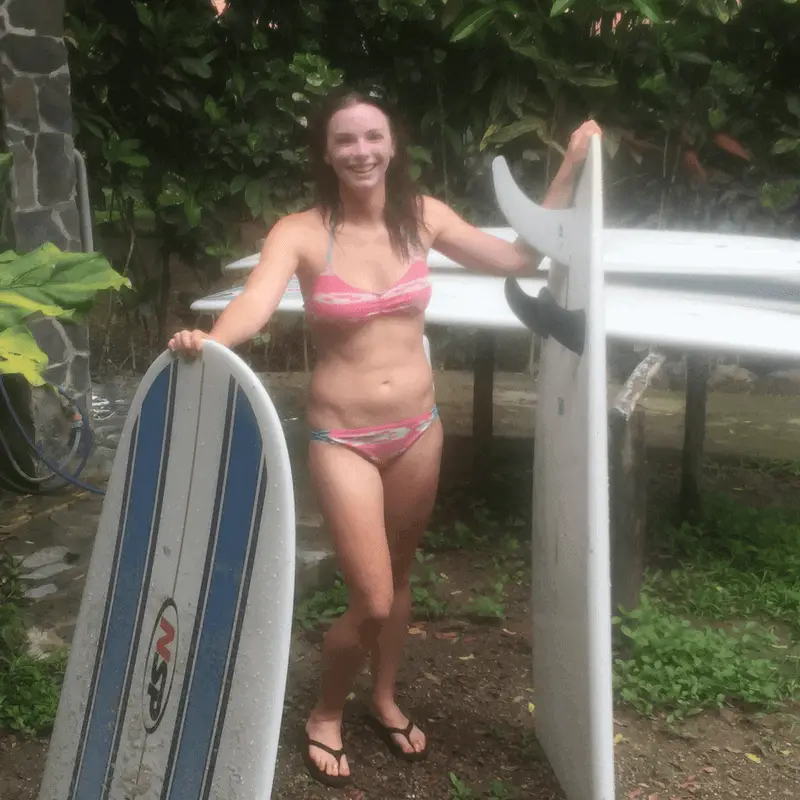 Questions in Action
This is how I decided to go to Costa Rica last year. I knew I could travel in May and I wanted to go somewhere tropical because I'd just come out of a Detroit winter. I wanted to relax on the beach, but also be active and see waterfalls. I started to Google surf and yoga retreats, finding a number of them in Costa Rica, Nicaragua, Indonesia…really they're kind of all over the place. So that's when travel time came in. I only had 14 days so I didn't want to waste too long on travel. That helped me narrow it down to Central America. Then I asked the opinion of people who had been there before, read reviews, checked prices and finally decided on a small town in Costa Rica. It was perfect. I hope this helps you decrease the amount of options that are out there and increase your decision making ability so you can have the best destination for your trip!
How do you decide your next destination? For more on this and how to start your first solo advenure, I've written a full guide for your inspiration!